Here I will show you some Kelp Seagull photos with the sunset as the background!
Just a serene post that you can read by relaxing for a few moments. In your imagination, allow the songs of the ocean waves to wash over your ears and breathe in the salty fresh sea air.
It's the end of the day and the time to dream has arrived!
Come and follow me!
This is how it all started and I wanted to get some birds on the sun!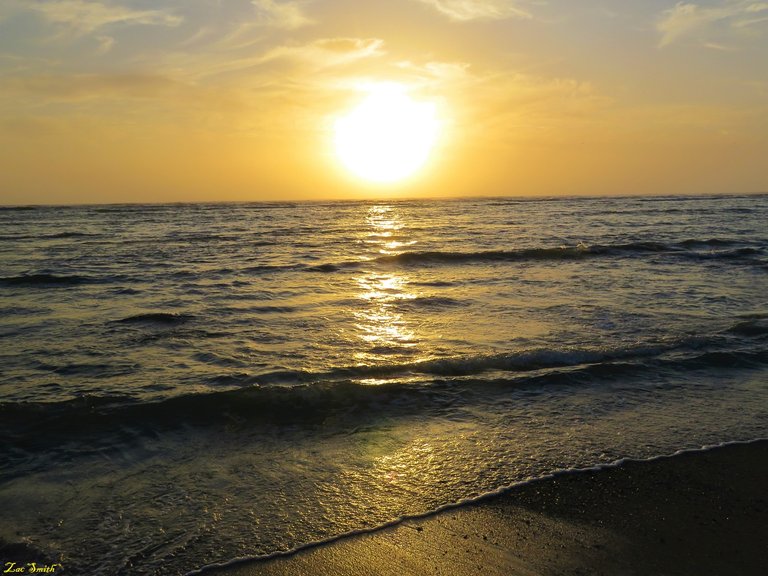 But I also didn't want the birds to cover the sun!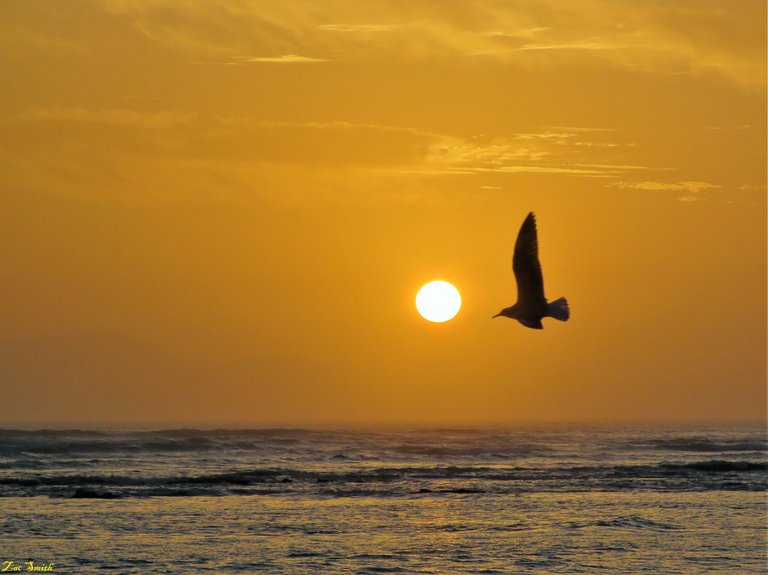 So lovely when they fly soundlessly at sunset time!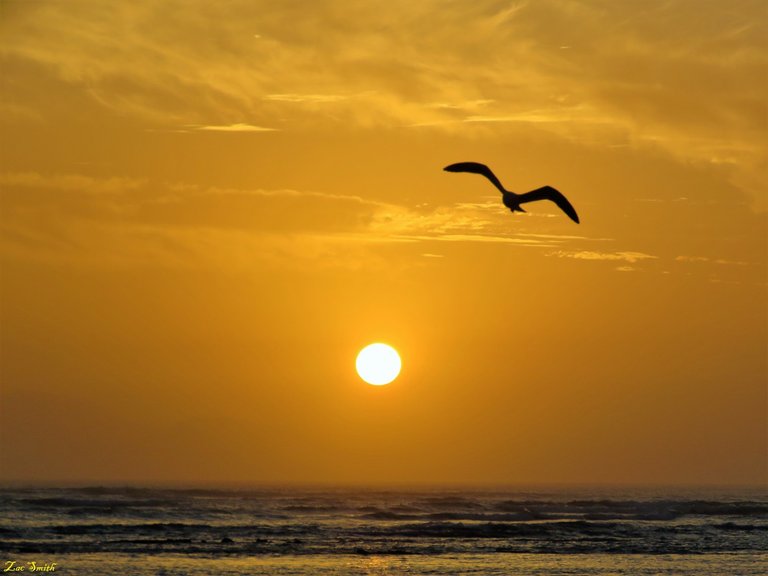 Oops! He just about made it over the sun, as it almost burned his stomach hahaha!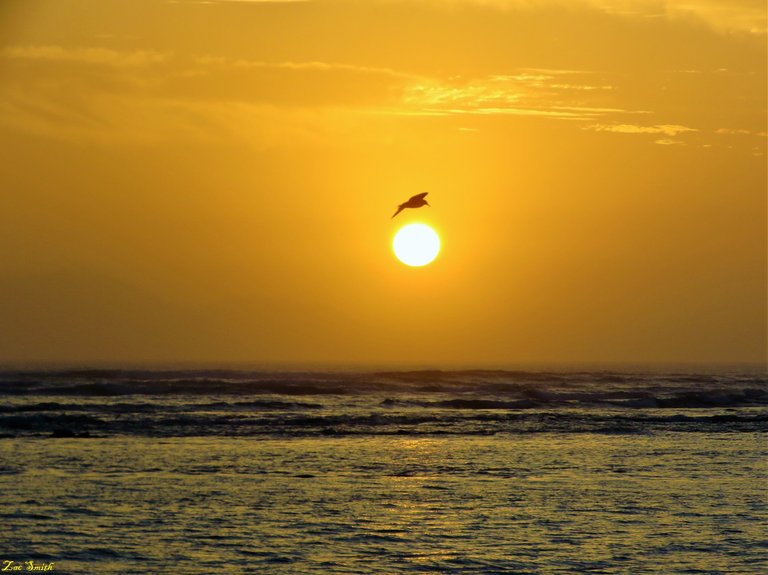 Note that none of the photos have the same bird in them.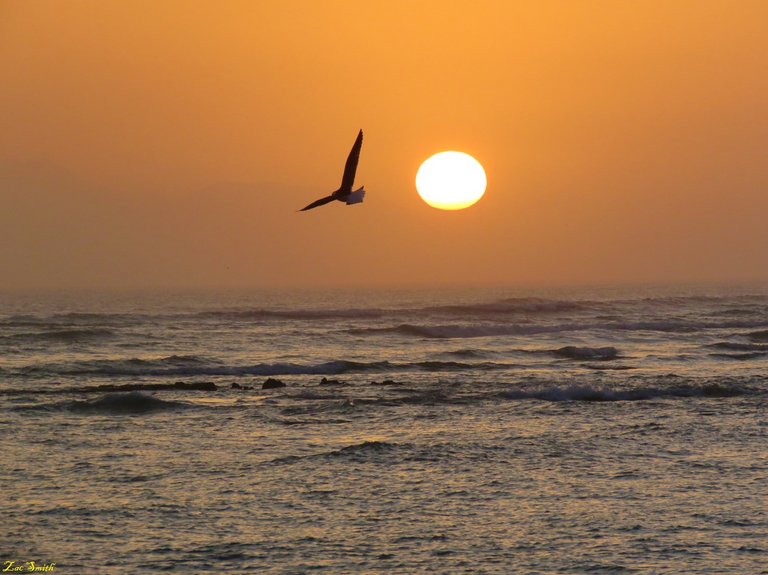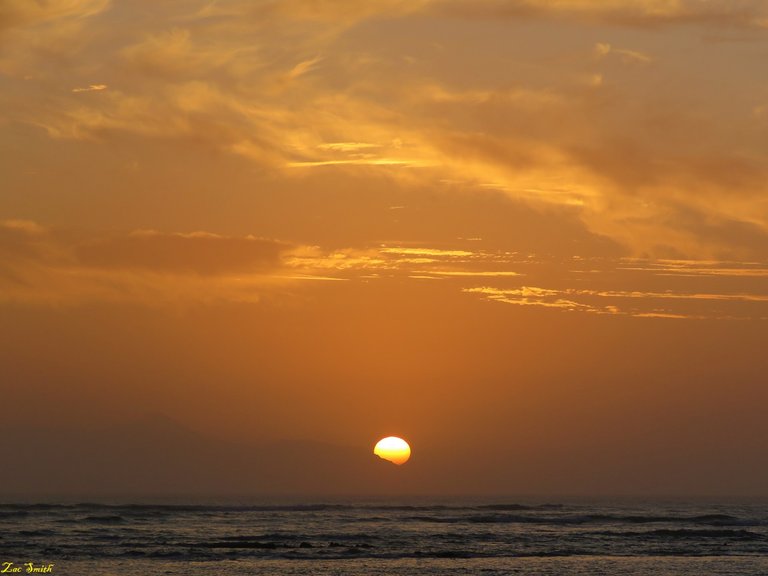 Finally the sun had touched the mountain ridge and the crystals in the air colored the bottom of the sun ball!
And That's All Friends!
I like to post uplifting and happy posts just because there is so much misery in this world. Yes, we also experience the same misery in the charity world, but my habit is to get people to smile. Did I tell you that yesterday I fell into a hole?
Some ankle damage and a couple of scratches, but nothing serious and nothing to moan about, as today I am smiling again.
It was my own fault as there is a temporary warning "No pedestrians" sign that I missed.
But any hole is worth it to get photos like this lol.
We leave you with something to think about;
"Health is the new wealth. Happiness is the new rich. Inner peace is the new success. Kindness is the new cool." —Syed Balkhi
All photos are my own and taken with a Canon Powershot SX60HS camera (Now with a couple of dents in it lol)
We hope that you have enjoyed the pictures and thank you for visiting a post by @papilloncharity
Disclaimer:
The articles, trademarks, and photos appearing on this @papilloncharity site may not be used in any advertising or publicity, or affiliation with any product or service, or for private purposes, without the author's prior written permission.
All posts are placed without prejudice!
PLEASE DO NOT COPY