Look! This snail just swallowed a piece of bread!
Don't believe me? Watch the video!
At first I will show you how snails eat in this video taken today!
Then some photos about what I got on a rainy day!
We were soaking today and strange weather indeed. It is now summer here in South Africa, but there is ice in the mountain valleys. But then again, this is not going to stop me from taking photos and I have some interesting sights here for you today.
Come and have a look!
They were wet and bedraggled next to the road, so we put out some maize for these guinea fowl keets (youngsters)!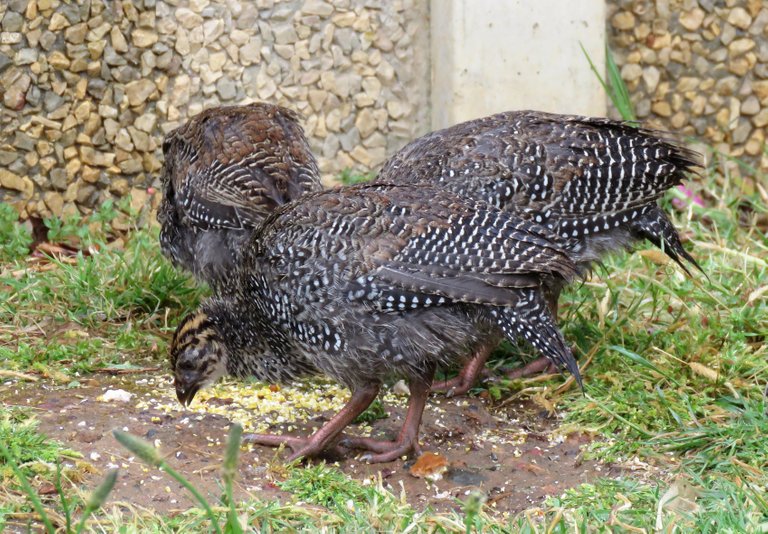 This little guy was on his way to his mommy!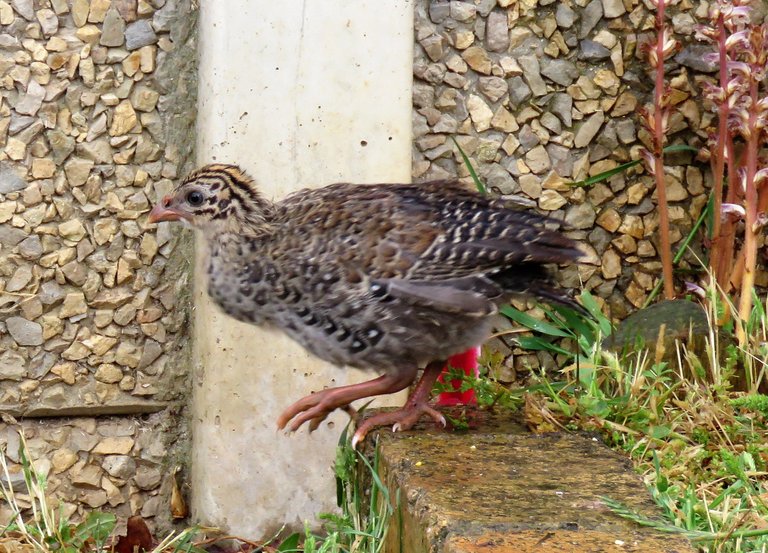 And of course she stood and watched the proceedings!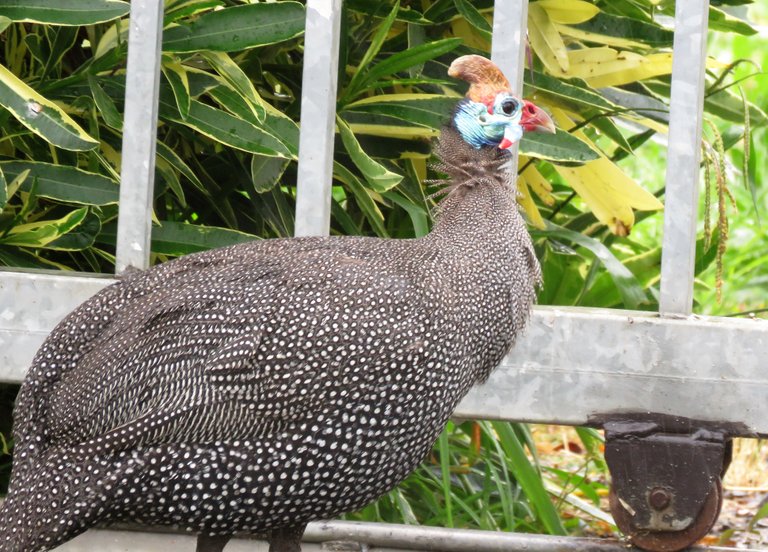 Thankfully later in the day the rain stopped!
Clouds drifting off to the apple farms behind the mountains!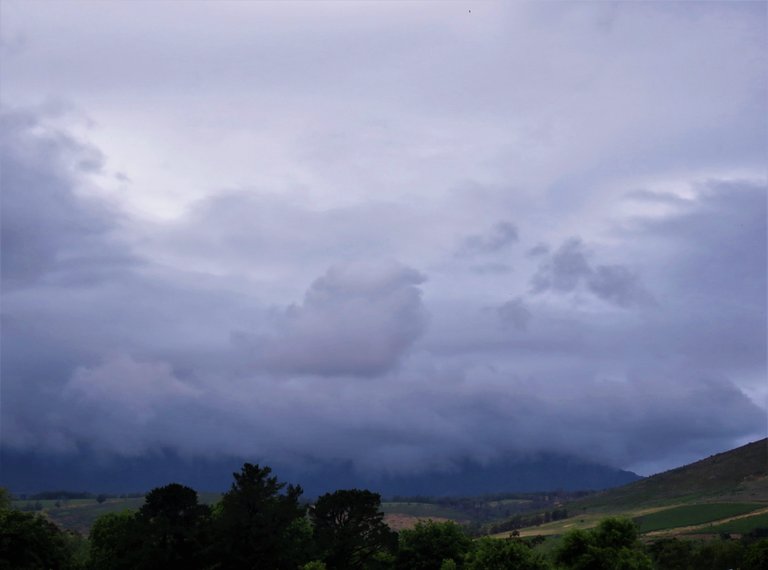 Oh! And I found this baby Cape Dwarf chameleon (Bradypodion pumilum) walking along the top of a garden wall!
They are NT (Near Threatened) and only found here in the Western Cape Province)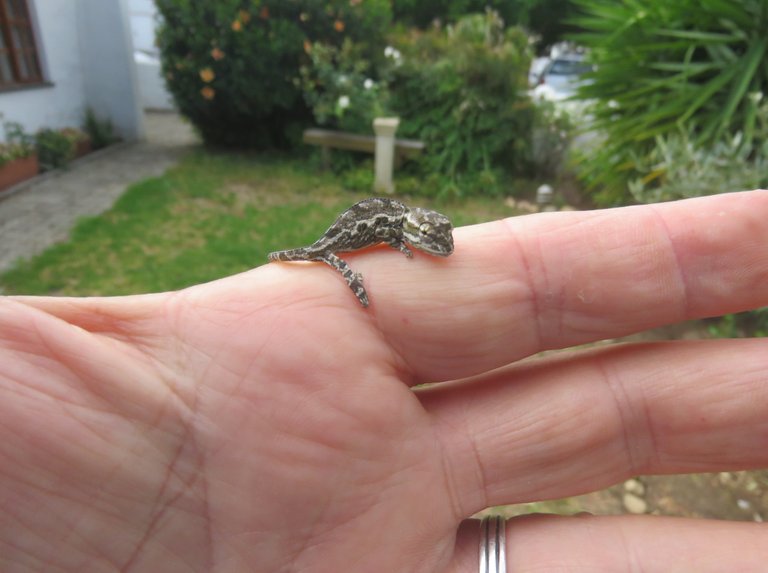 I knew where he was going, so I gave him a lift, as he had his thumb up hitchhiking!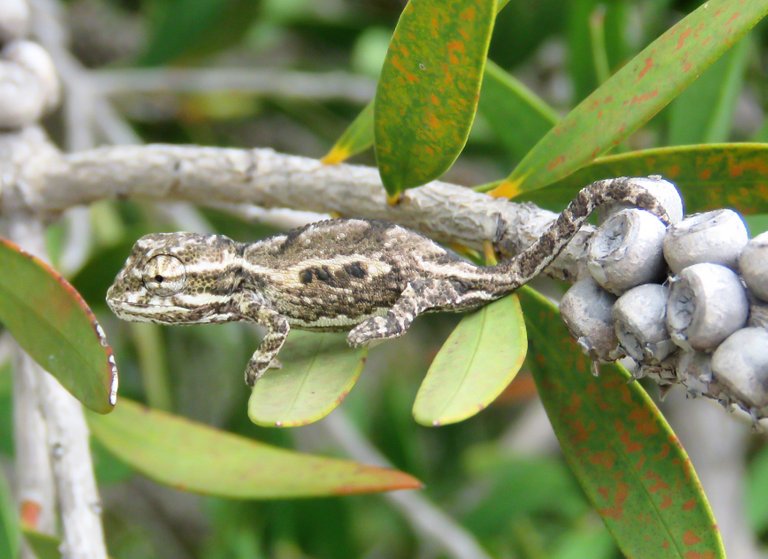 A squirrel and a snail on the log and a dove behind them!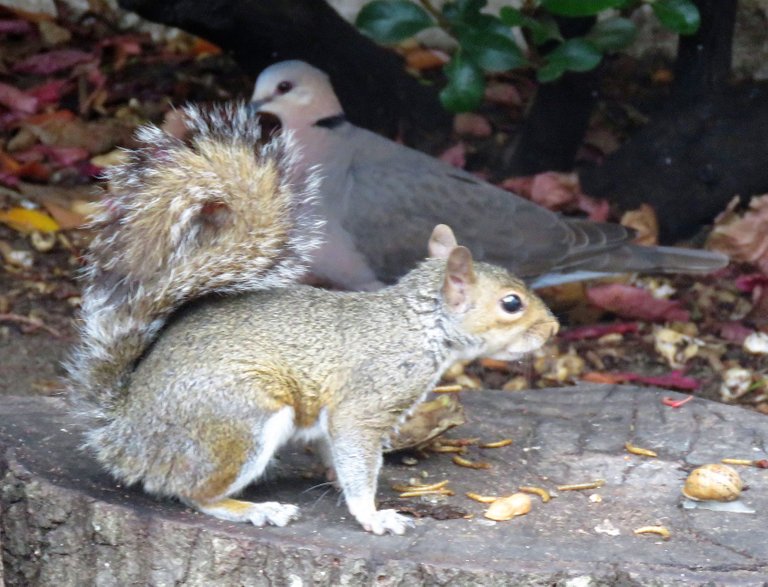 Finally at sunset the clouds had partly cleared and formed long golden lines across the sky!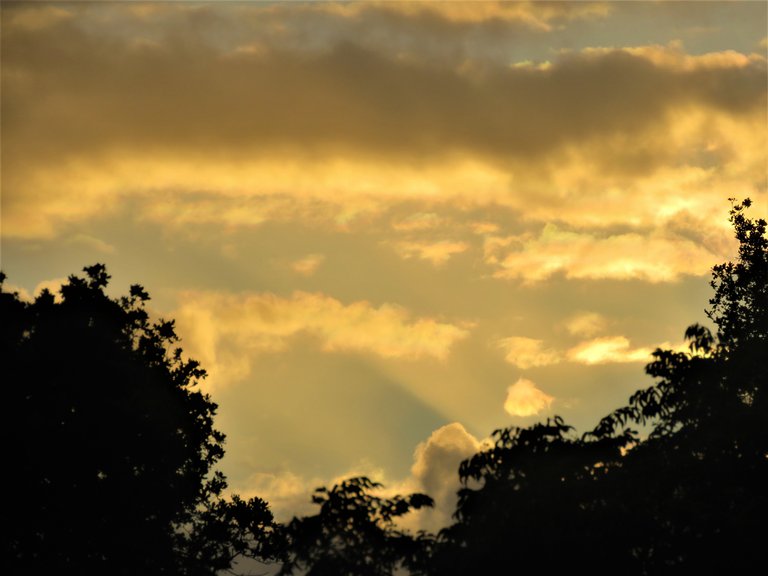 I could even get a clear shot of the moon!

So you see? We regard rain as a blessing and I often get some interesting pics on rainy days. Most of the animals cower away in order to stay dry, but there are always the odd hungry ones out to get what they can to eat.
Animals know that when their stomachs are full, it is easier to endure the wet and the cold!
And That's All Friends!
Note: All of the photos are my own, taken today and the camera used is a Canon Powershot SX60HS.
The "Cape Dwarf Chameleon" information can be found on wikipedia.com!
We hope that you have enjoyed the pictures and thank you for visiting a post by @papilloncharity
Disclaimer:
The articles, trademarks, and photos appearing on this @papilloncharity site may not be used in any advertising or publicity, or affiliation with any product or service, or for private purposes, without the author's prior written permission.
All posts are placed without prejudice!
PLEASE DO NOT COPY