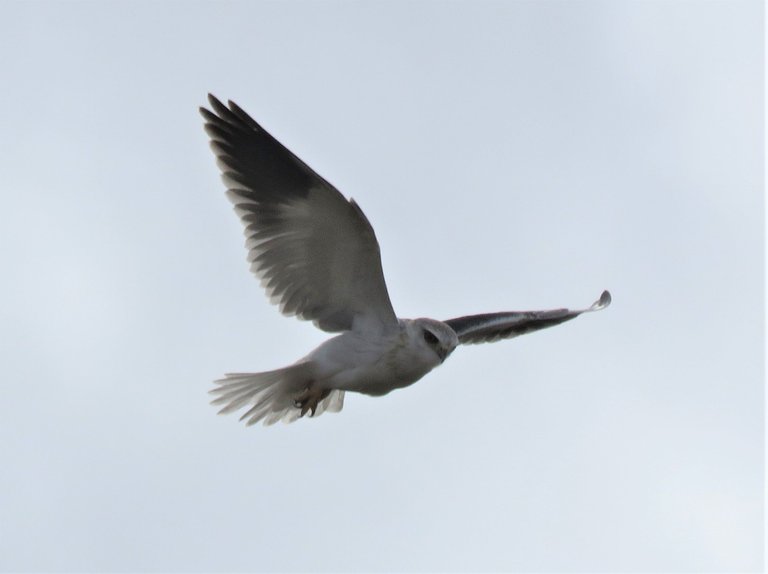 He knew that with all of the rain about, rodents would have to scurry around for food way down below.
There was a huge open piece of land under the overhead electric cables and this guy was hovering. As we took the onramp onto the highway, I saw him hovering and I immediately knew what it was. So it was back to the norm again, as I pulled into the emergency lane, switched the hazard lights on and stood next to the car to get him.
Come and see!
He is a Dark-shouldered Kite (Elanus caeruleus), some also call them a Black-winged Kite.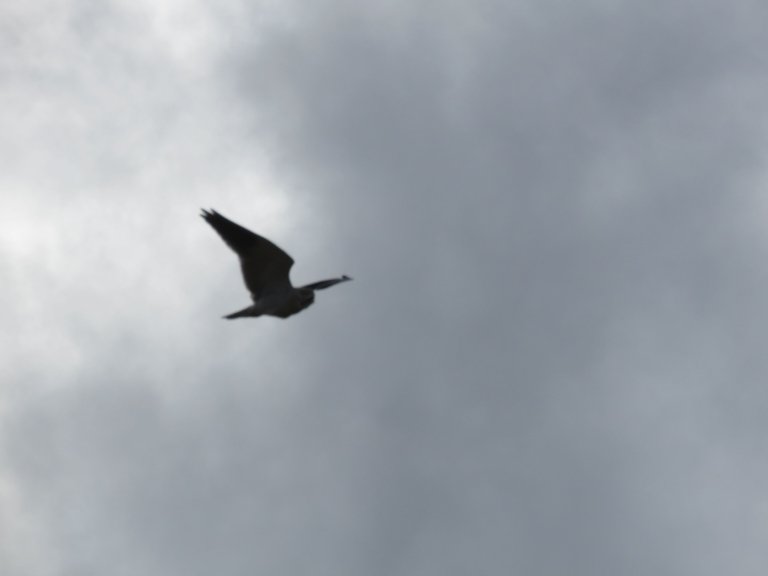 Helloo! He saw me, as their eye sight is very sharp.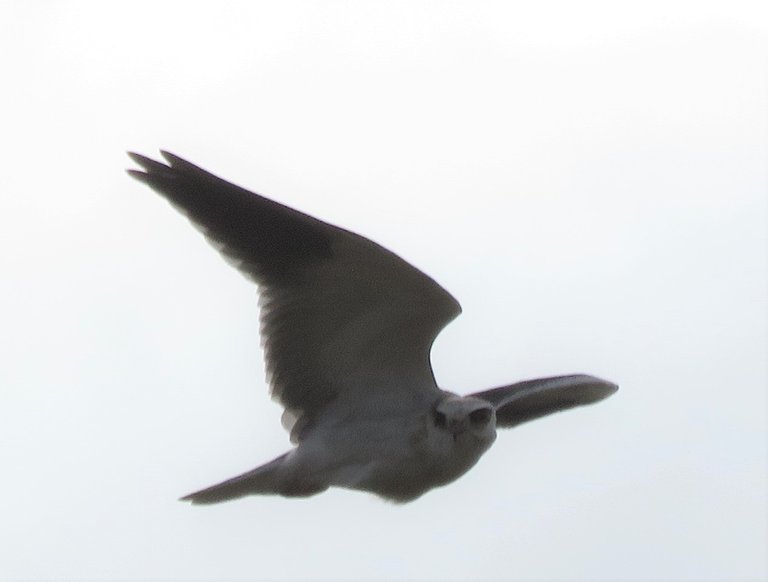 As you can see, this was the fourth day of our black storm and the light was not very good.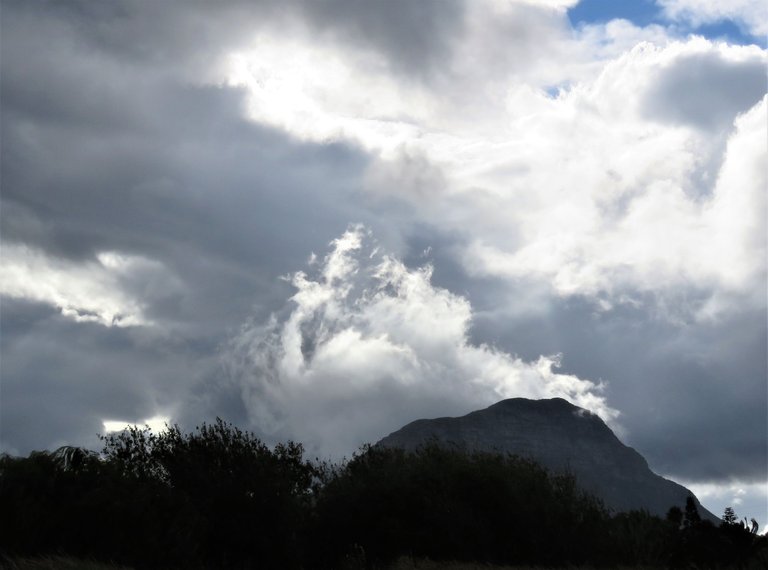 The weather did not bother the Kite and neither did it bother me.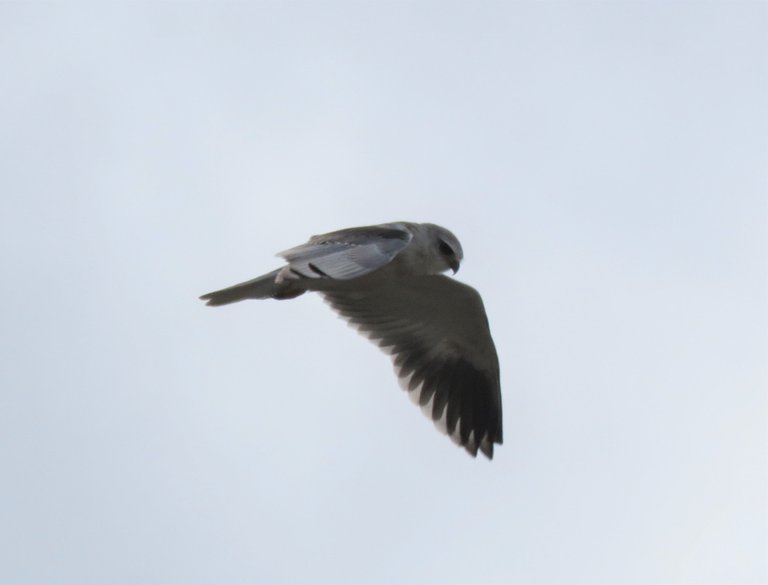 He simply continued to hover (meaning standing still in the sky) and my time was up, so I had to go if I did not want a traffic fine.

But yes, about 2 or 3 years ago I posted many Kite posts here on Hive when we still lived up in the northern parts of the country. I even posted the Kites with huge rats in their beaks and these guys are prime hunters.
They can strike by diving down at high speed and a rat doesn't have a chance when a Kite spots him.
Great birds.
And That's All Friends!
Note: All photos are my own and taken with a Canon Powershot SX60HS Bridge camera.
We hope that you have enjoyed the story and the pictures.
Thank you kindly for supporting a post by @papilloncharity