Look how she has grown.
The new sunbird baby on show in this post.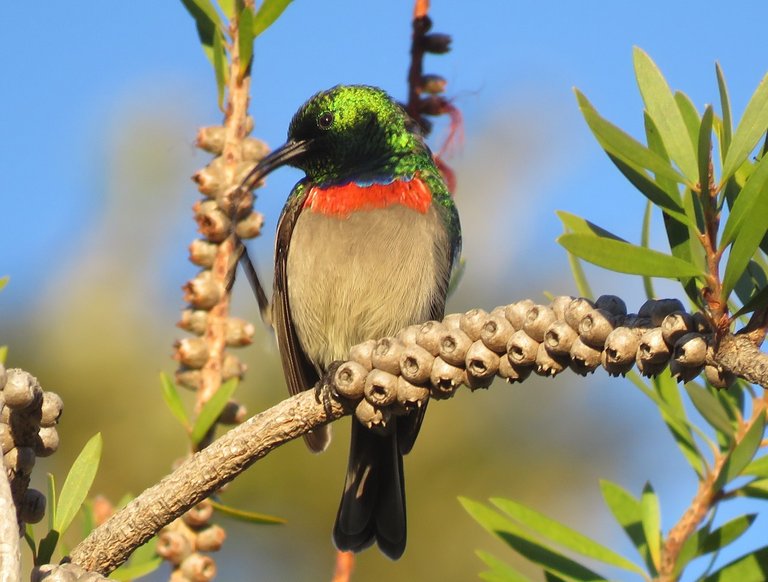 The father sat proudly at the top of the bottle brush tree.
I saw yesterday that there is now another pair of sunbirds busy at the same nest where this little one was born. The bottle brush tree certainly draws many of the smaller birds, as it is dense and their nests are safe in the tree.
Come and look at how she has grown.
A peaceful Sunday to all and look how beautiful this little one is.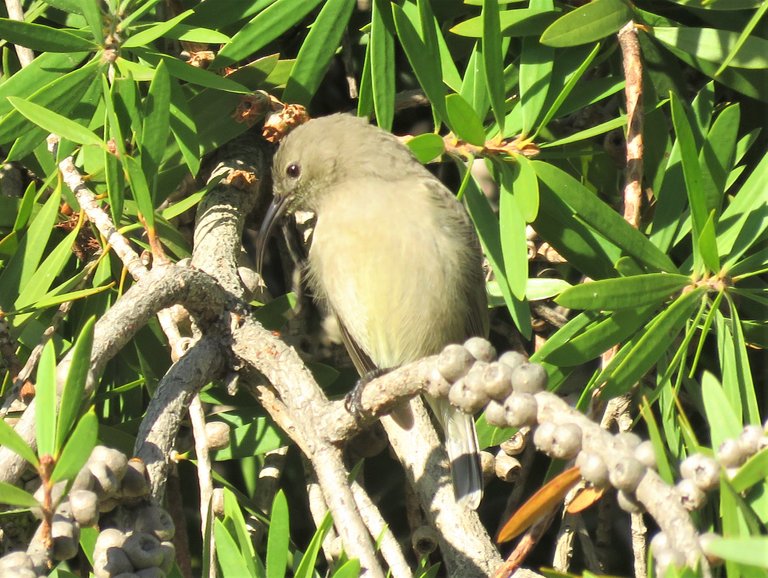 Scientific classification.
Kingdom: Animalia
Phylum: Chordata
Class: Aves
Order: Passeriformes
Family: Nectariniidae
Genus: Cinnyris
Species: C. chalybeus
Source
The mom is a constant companion and here she was scratching her ear.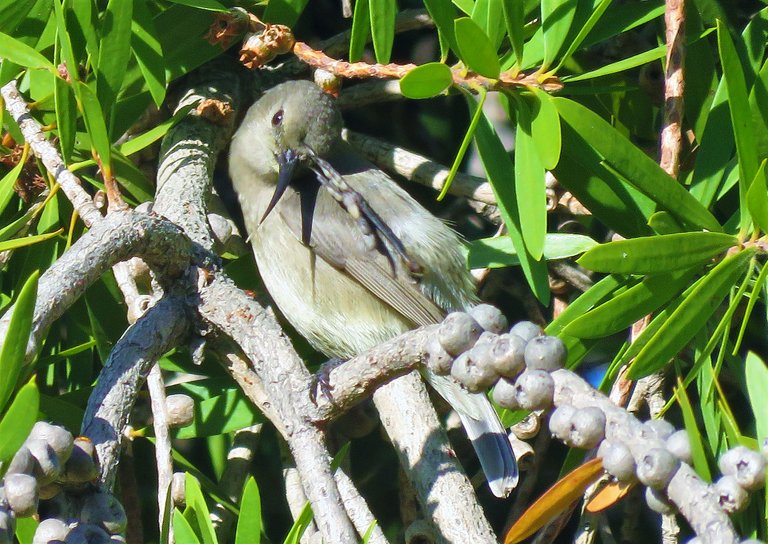 Many flowers will appear in Spring to offer her their nectar.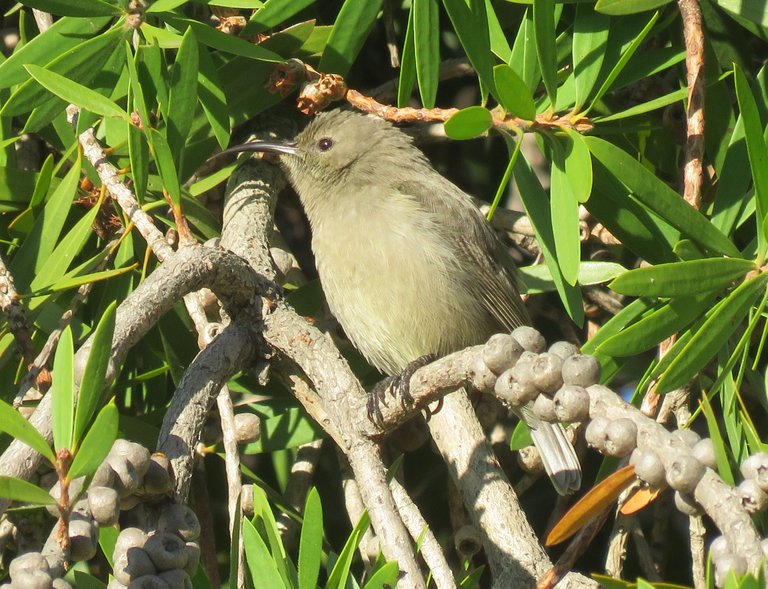 Two litte Swee Waxbills (Coccopygia melanotis) also came to have a look at the baby.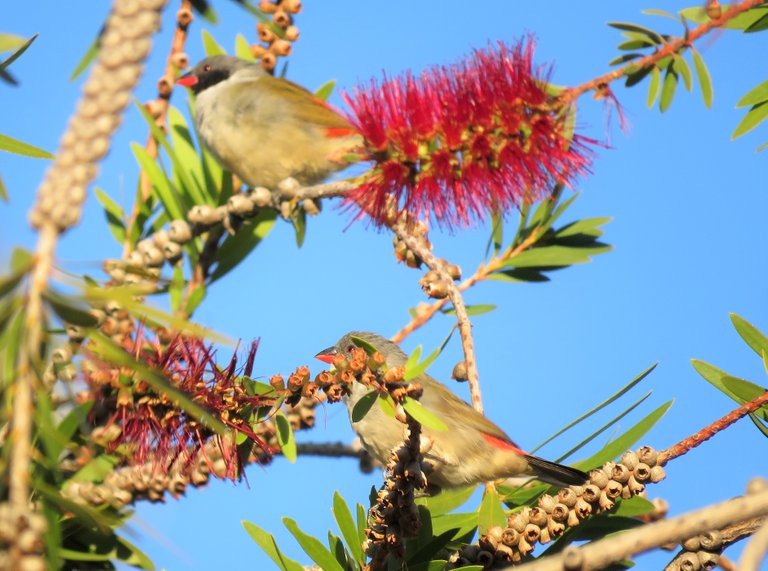 Finally just a squirrel that came to see what I was doing and he said, Hey couzin, instead of taking shots of the little chickens, rather give me a nut.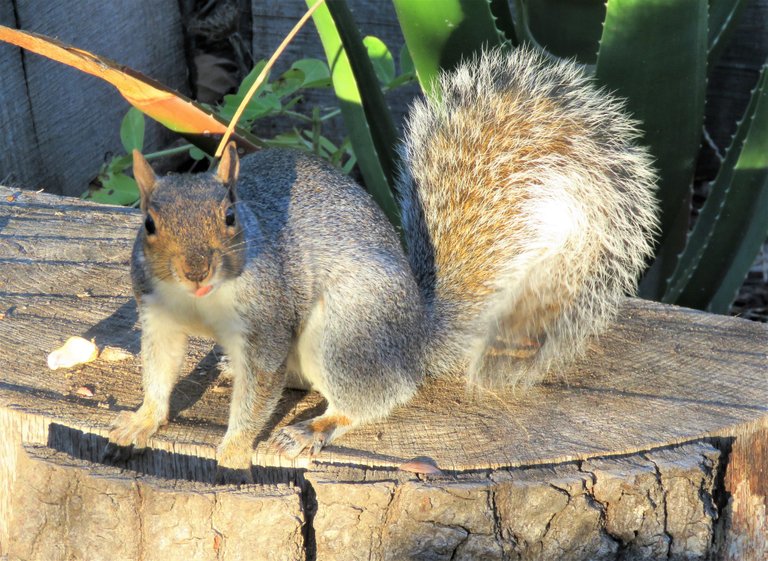 We are blessed to be friends with the neighbor, as the bottle brush tree is at the front of their house and I have a good view of it from our house.
I have posted many birds in this tree before and I also have an unobstructed view of the sunbirds low hanging nest. The nest is high enough so that the cats cannot get to it and it's low enough so that the predator birds flying over cannot see it.
Very clever and beautiful little birds.
And That's All Friends!
Photos by Zac Smith-All Rights reserved.
Camera: Canon Powershot SX60HS Bridge camera.
A blessed Sunday to all and we hope that you enjoyed the pictures.
Thank you kindly for visiting a post by @papilloncharity
---
---