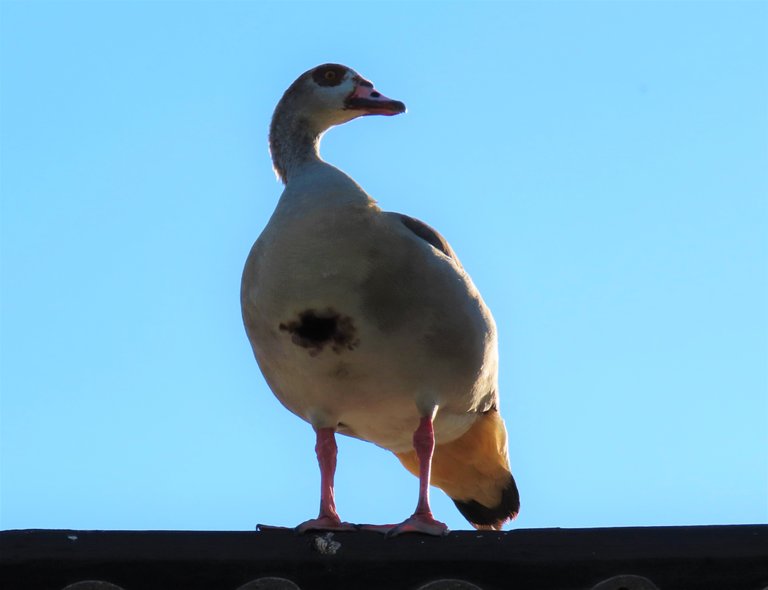 Been gone on a 4 month ship cruise methinks and so good to hear their familiar calls again.
I am trying something new here in the story with my homemade Gifs, so please don't laugh at my clumsy attempts. Mind you I will simply join you in the laughter, as I am known as a friendly chap that can certainly laugh at himself.
Gif 1, of Harry and Sally's landing.
Harry at the left said; "Hi, hi, Hivers, where is the food"?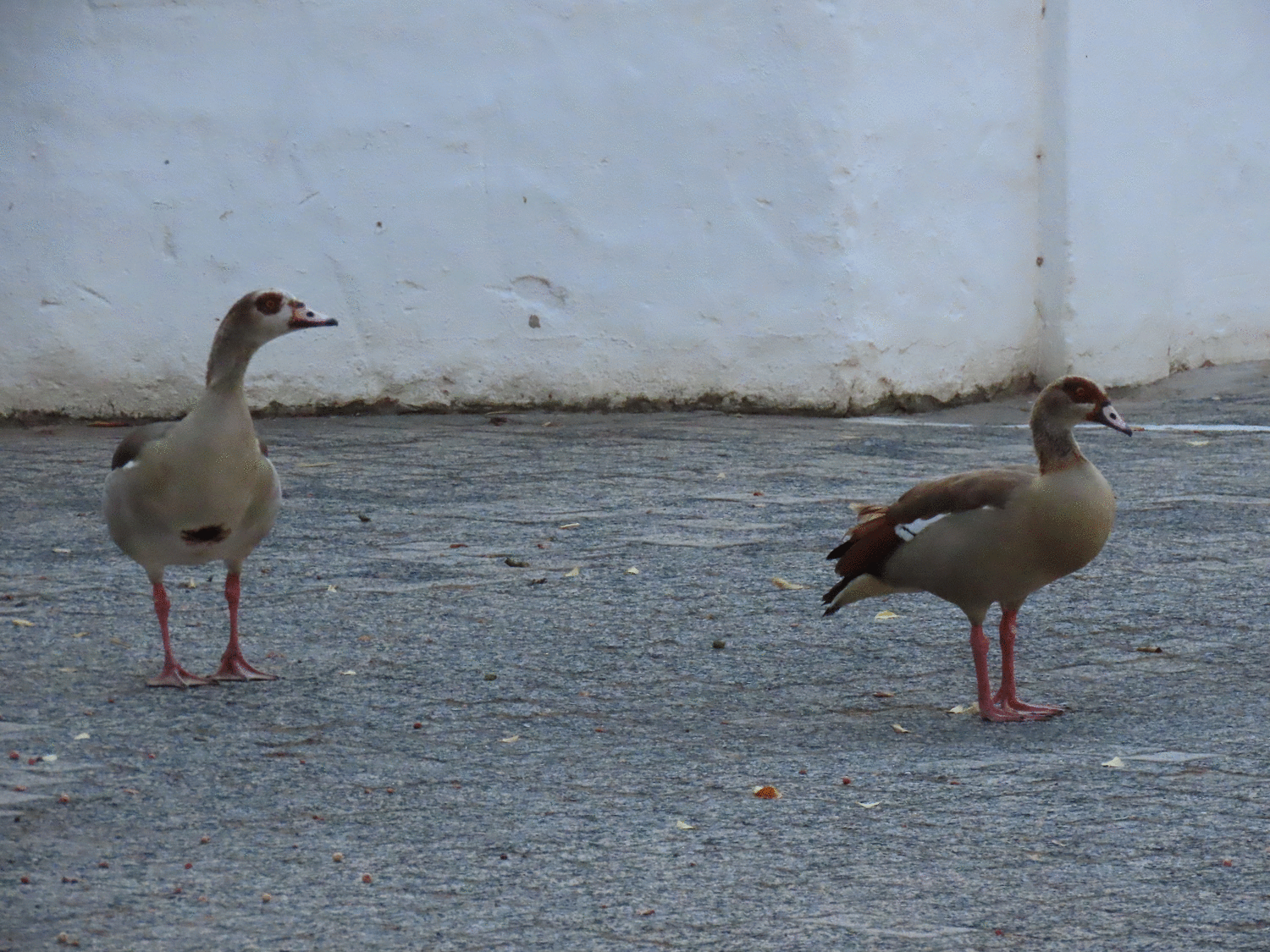 Harry came up on our roof to have a look and he saw the new bucket with the food in it.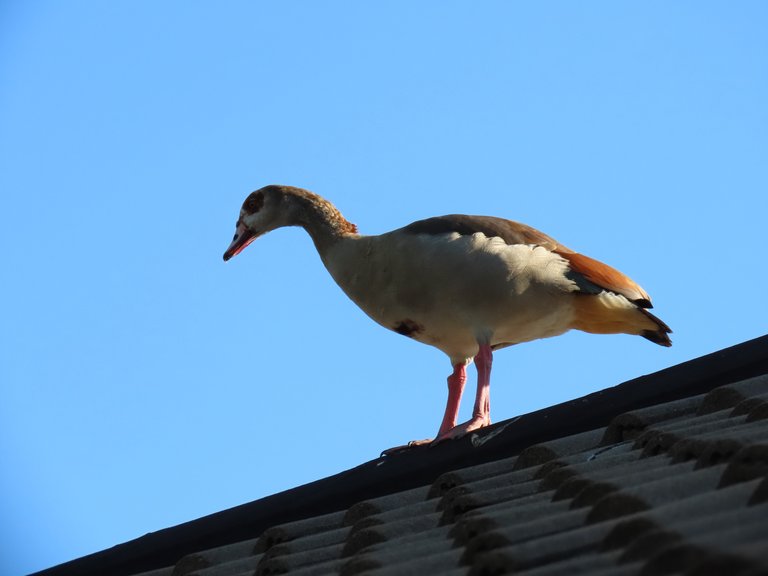 But here's a new one. He didn't fly down as usual, but instead decided to walk down on the roof.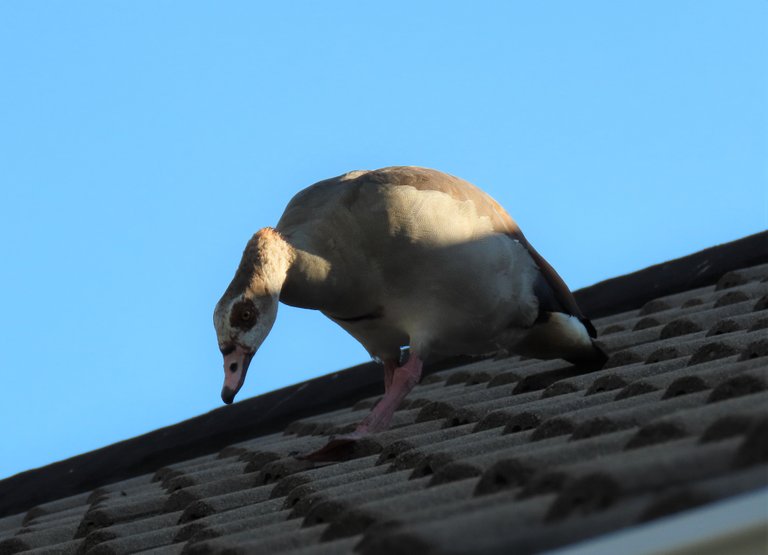 Gif 2. Ah! Harry was peeping at me to check if our little cheeky dog Troy was with me.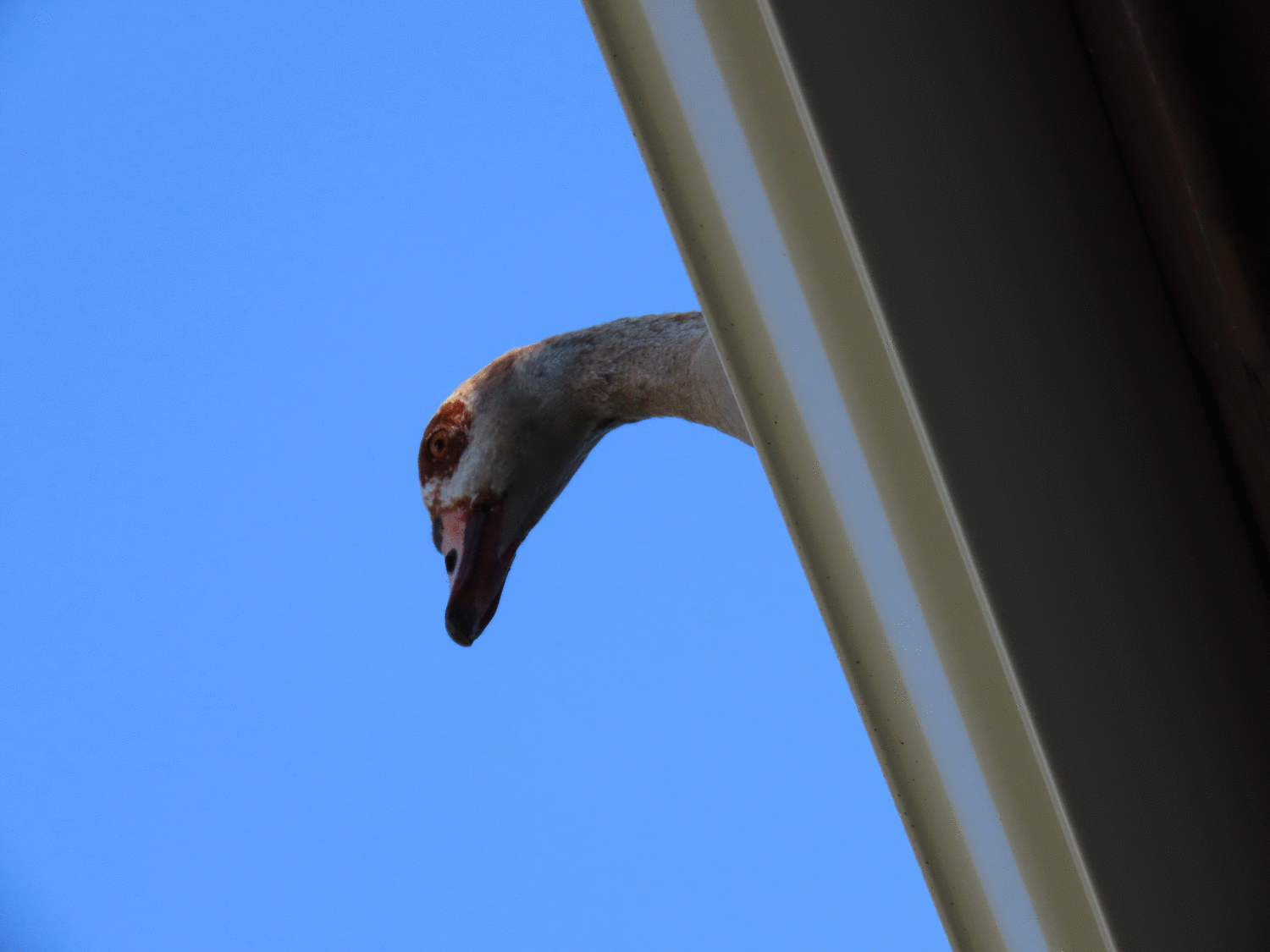 So, Troy was not around and Harry popped down to fill his stomach.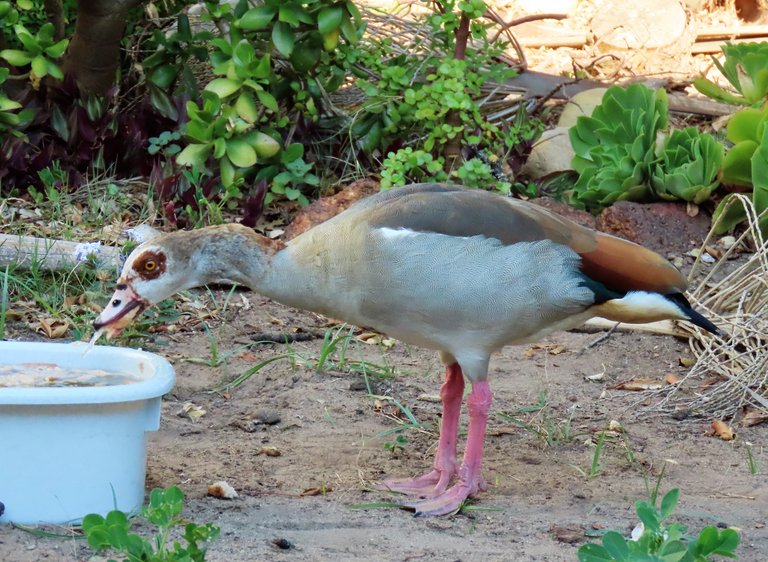 Gif 3. Harry was done, but the cute squirrel decided not to wait any longer and he ran along the wall to come and fetch a nut.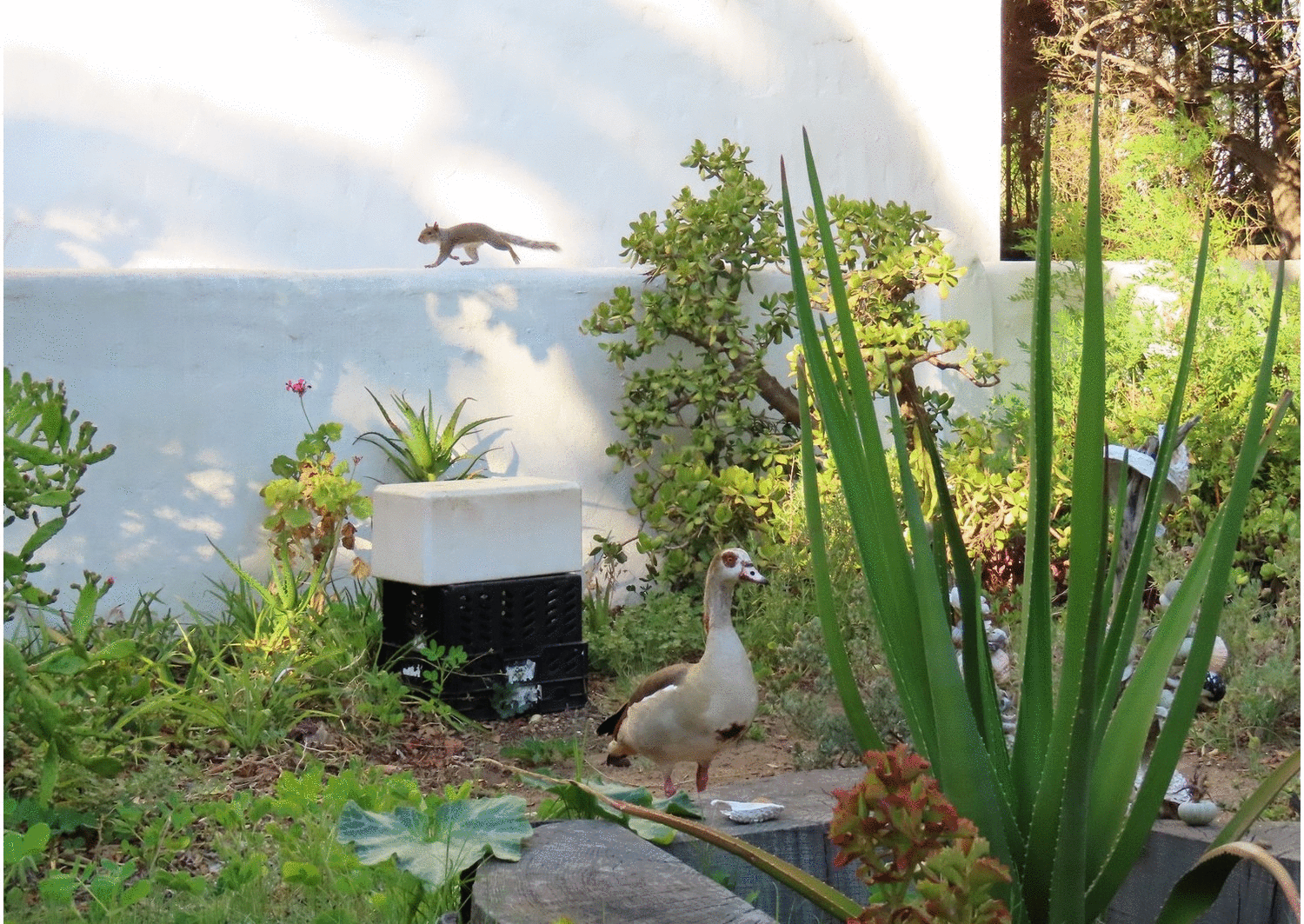 But Lady Sally came and saw that the color of the water bucket was changed from blue to white, so she disdainfully sniffed and walked away.

What we have learned is that Egyptian Geese (Alopochen aegyptiaca) like to eat their food with water, as in the early days of our feeding them, they used to choke on the dry special bread that we fed them. So now we mix it with water in the bucket
We are so glad that they are back and now it will be all action again with Harry battling the other geese to reclaim his territory. So, I hope to get some shots of the fights to show our warrior Harry in action.
Oh! And Marian will replace the new bucket with the old blue one. Anything to keep the peace hahaha.
And That's All Friends!
Something to think about here!
"Health is the new wealth. Happiness is the new rich. Inner peace is the new success. Kindness is the new cool." —Syed Balkhi
Note: All photos and Gifs are my own and I hope that you will like this new effort. Need I say that it takes a long time to make the gifs with a terribly low IT signal and a powercut today.
Camera used was my old trusty Canon Powershot SX60HS.
We hope that you have enjoyed the pictures and thank you for visiting a post by @papilloncharity
Disclaimer:
The articles, trademarks, and photos appearing on this @papilloncharity site may not be used in any advertising or publicity, or affiliation with any product or service, or for private purposes, without the author's prior written permission.
All posts are placed without prejudice!
PLEASE DO NOT COPY