Birds riding on the high winds.
Gale force 85 kph high winds here today splitting the clouds.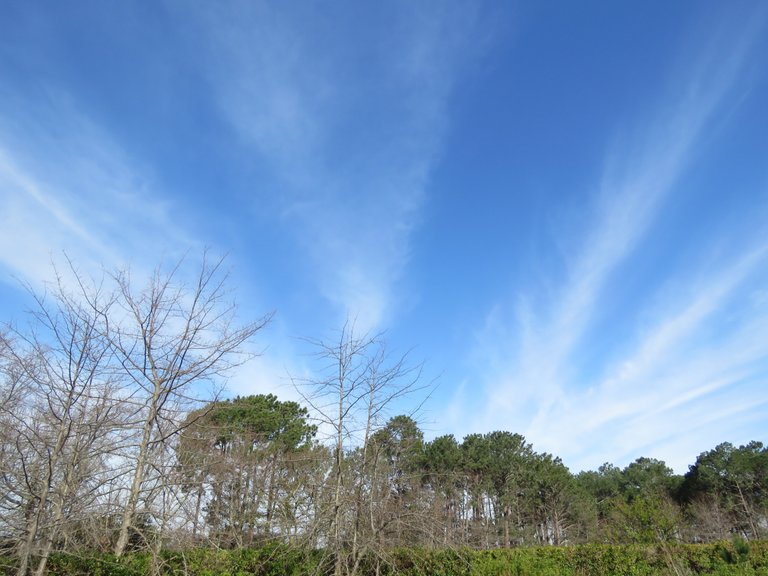 See the two dry trees in the middle of the picture? There's a bird in there and I will show you on my Zoom.
Lucky for us near the coast, the winds will land on the mountain range in the winelands and a warning went out that no high sided vehicles may use the mountain passes.
I had some great views of the clouds splitting into feather streams.
Now back to the bird in the 1st photo.
There he was on my first zoom, 300mm.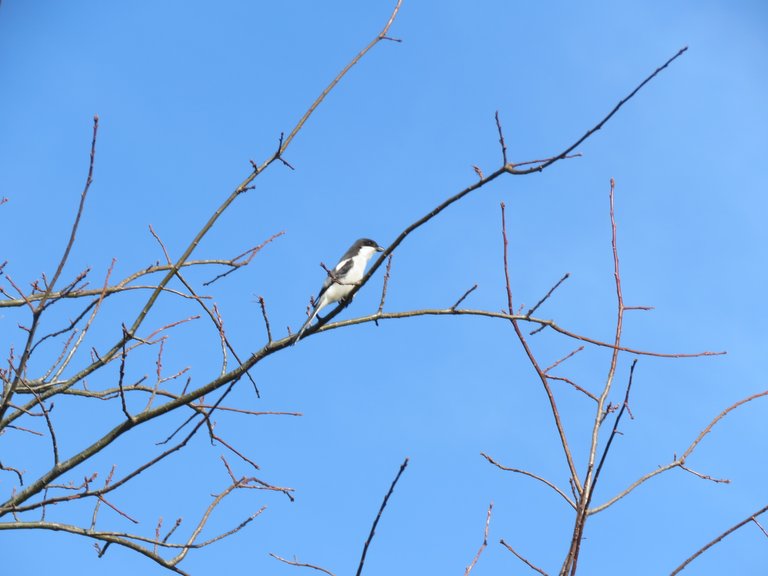 And here on the third zoom, 500mm.
The bird is a Southern Fiscal (Lanius collaris)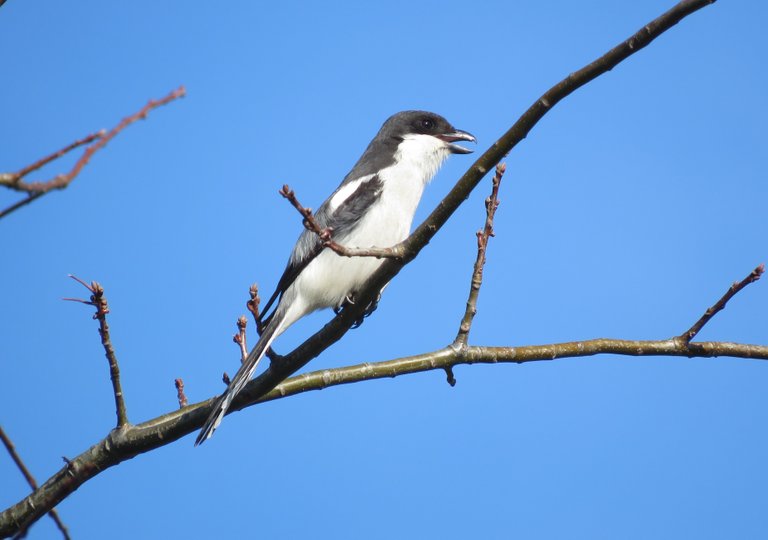 How is this for a cloud explosion around the sun?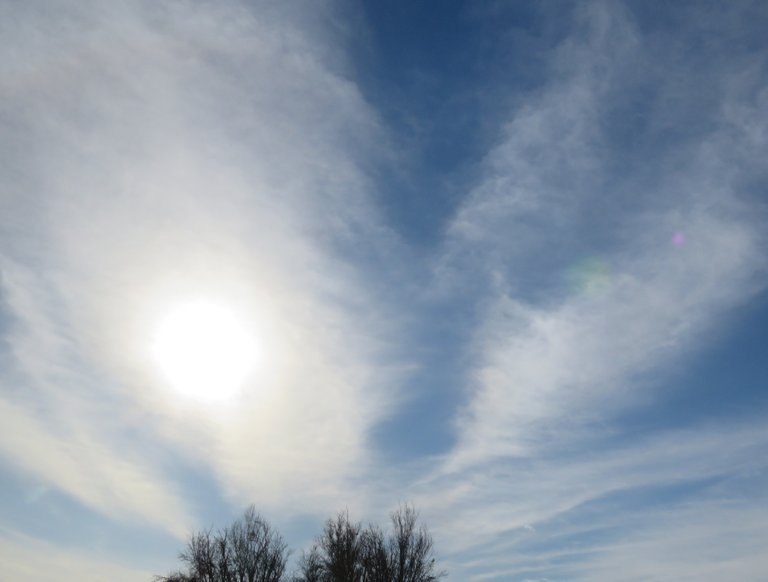 Here came the three windsurfers in slow motion.
Gliding along on the wings of a snow white dove, oops, I mean on the wings of an Egyptian goose.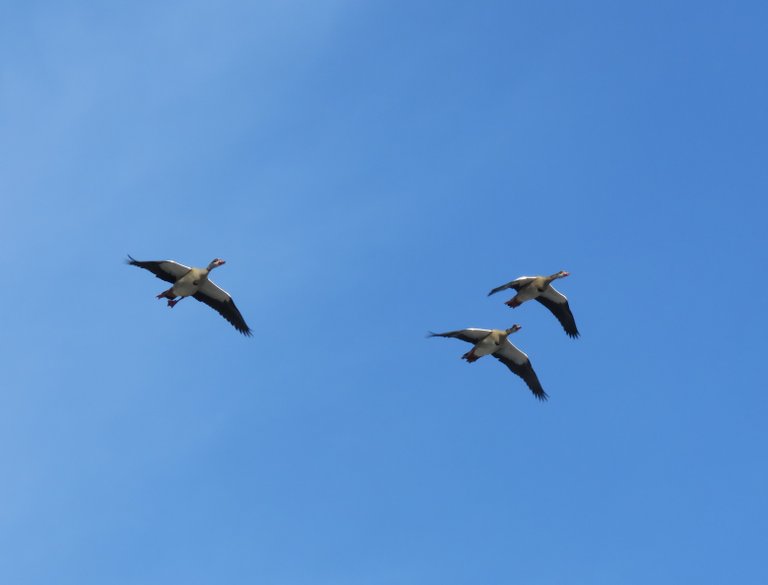 Wings outstretched with no flapping, only the odd wing tilt to hold the direction.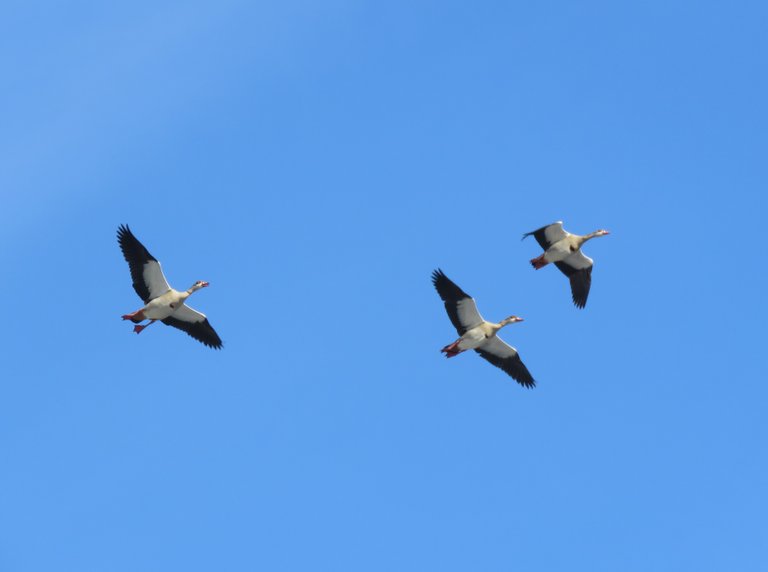 Striking a pose for my camera on their way. This might have been Harry and Sally with their last surviving youngster.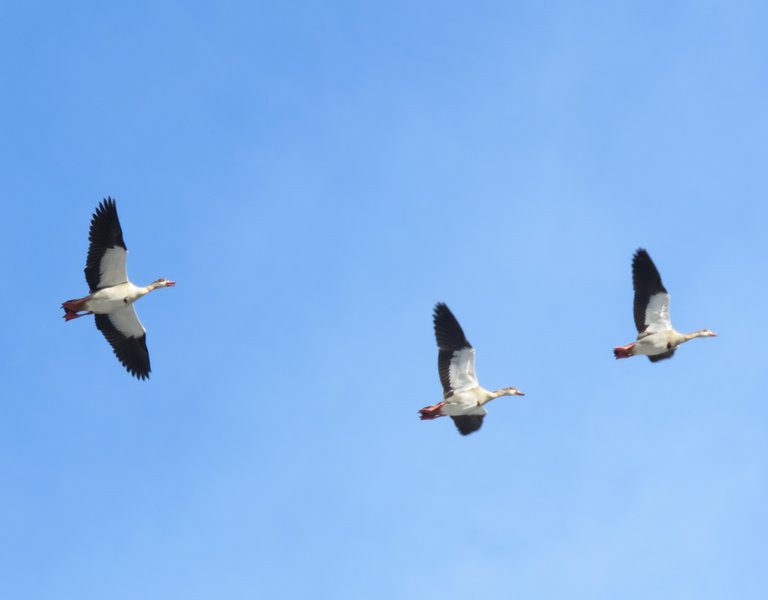 And finally just some what I call cloud feather streams to show you the beauty.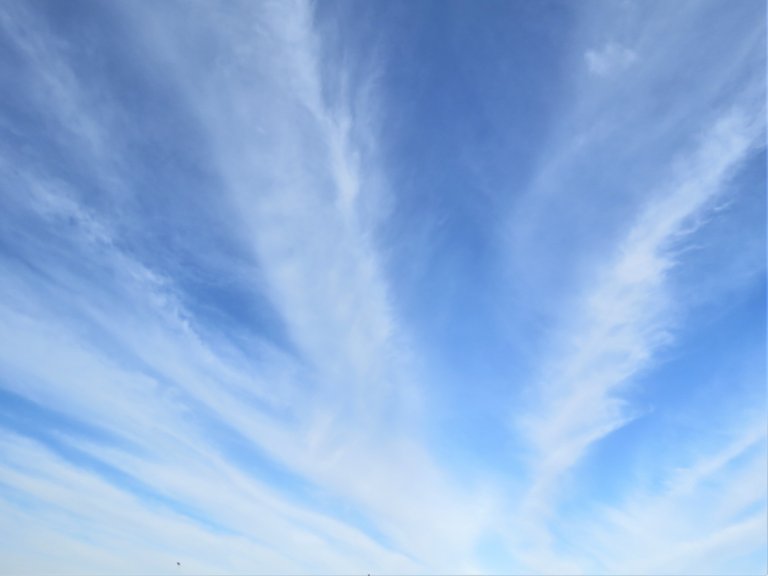 Nature is indeed fabulous in all of it's forms, be it sky, land or mountain, not to forget the beauty of the fauna and the flora and the wildlife and ....
Freedom and beauty pounds in my chest whenever I am out there.
Marian had to go for her vaccination this morning and I had to wait for 2 hours. Here in this post you can see how I was waiting.
We have to get the Covid vaccinations, as we work with many people and the last thing that we want is to get the Covid virus and then pass it on to all of the others. We were lucky thus far not to be infected and even if we get the virus now, at least we have tried our best to avert it and to lessen its impact.
I call this responsibility and we do it in our love for all others.
And That's All Friends.
Photos by Zac Smith-All Right Reserved.
Camera: Canon Powershot SX60HS Bridge camera.
We hope that you have enjoyed the pictures and the story.
Thank you kindly for supporting a post by @papilloncharity
---
---