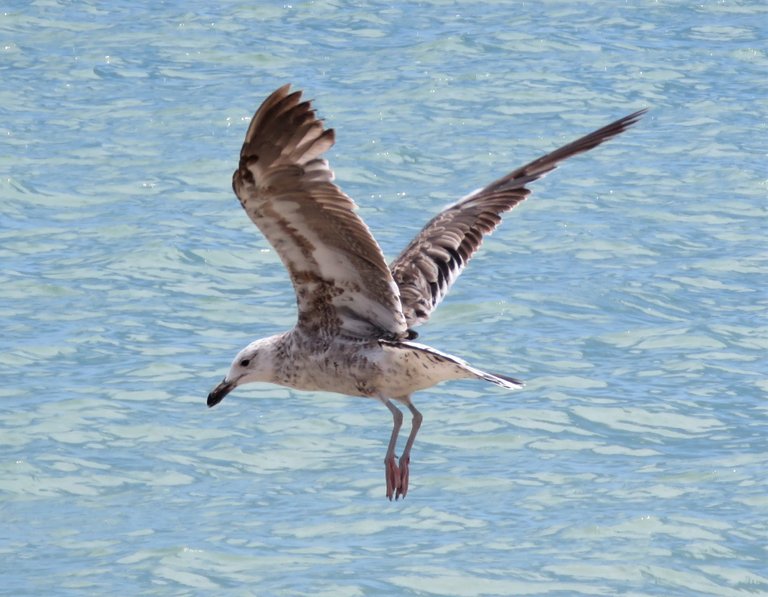 Another very hot day here 33 Celsius and I thought to bring you some sea shots. This guy is a juvenile Kelp Gull (Larus dominicanus)
For all of my friends in the snow, may this post bring the memories of summer heat as a reminder to you that the sun will shine again. For all of us in the heat, find some refreshing moments in the sea water.
Come and have a look!
Just a lovely breaking wave here to show you where we are.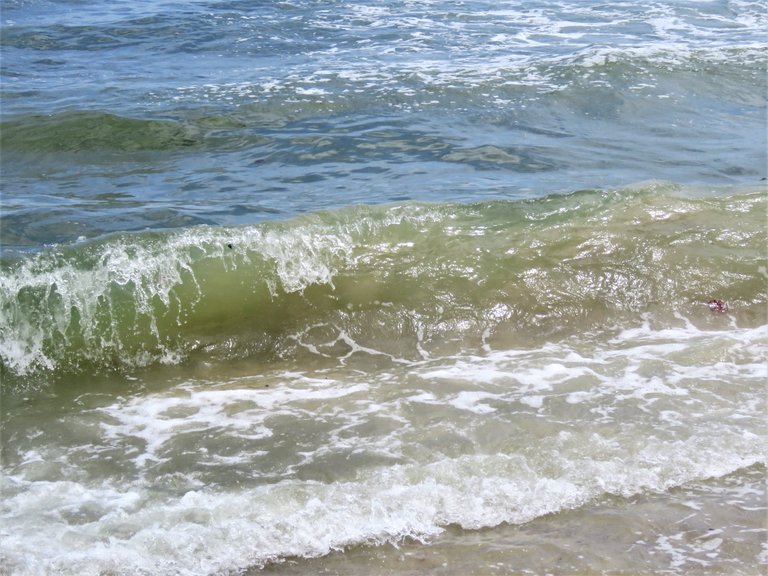 I have posted about this Kelp Gull before and his foot is permanently disabled.

Some beach action here by the young Kelp Gull's.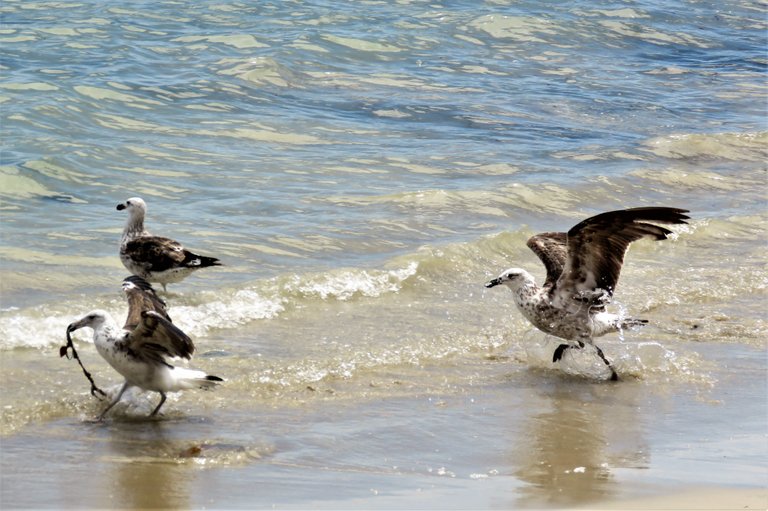 They must all have been born from the same egg nest and have now formed a gang.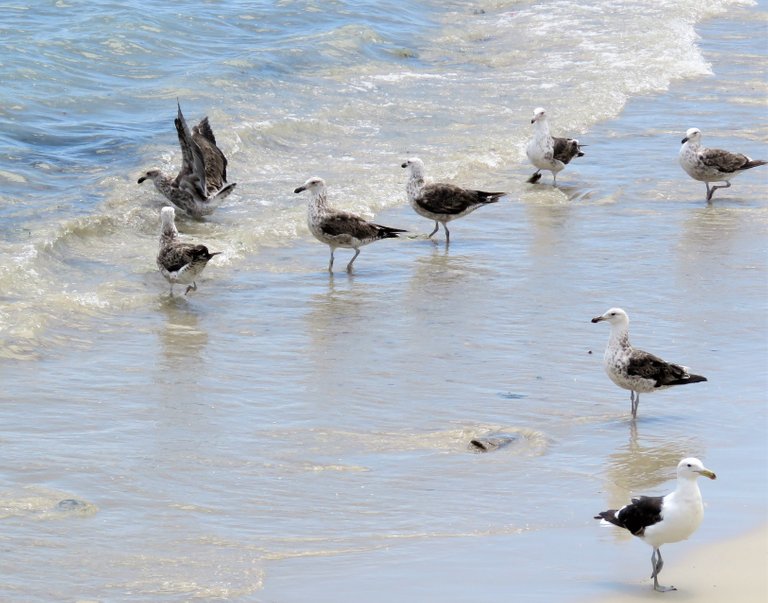 The intelligence of the birds is on show here, as they all crowd at the deep end of this old jetty to avoid the breaking waves.

Drat! This bonus came along on our way back, but the traffic was heavy and I couldn't stop the car.
This is a "Harrier Hawk" (Gymnogene) (Polyboroides typus)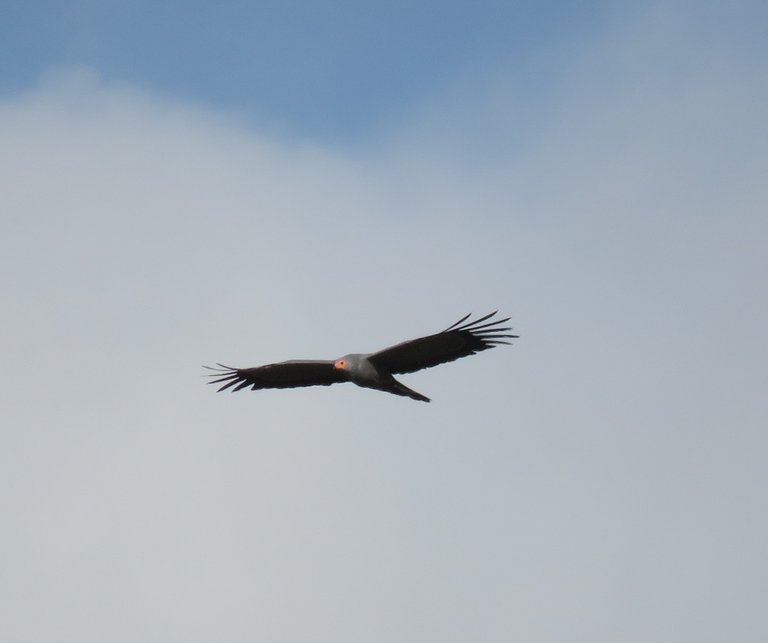 We are having very hot days here in South Africa and the sun's Ultra Violet (UV) rays stay in the danger zone. So, it is not very wise to go out at the peak sun times and one has to furtively dodge around to find shade.
But like a friend said, even the shade is hot.
At 10am in the morning the wild animals disappear to go and hide and they only emerge in the late afternoon.
We do the same hahaha.
And That's All Friends!
I leave you with something to think about!
"Health is the new wealth. Happiness is the new rich. Inner peace is the new success. Kindness is the new cool." —Syed Balkhi
Note: All photos are my own and taken with a Canon Powershot SX60HS Bridge camera.
We hope that you have enjoyed the pictures and thank you for visiting a post by @papilloncharity
Disclaimer:
The articles, trademarks, and photos appearing on this @papilloncharity site may not be used in any advertising or publicity, or affiliation with any product or service, or for private purposes, without the author's prior written permission.
All posts are placed without prejudice!
PLEASE DO NOT COPY