Bird species in an African Coral tree.
I will show you three different types of birds in the tree here.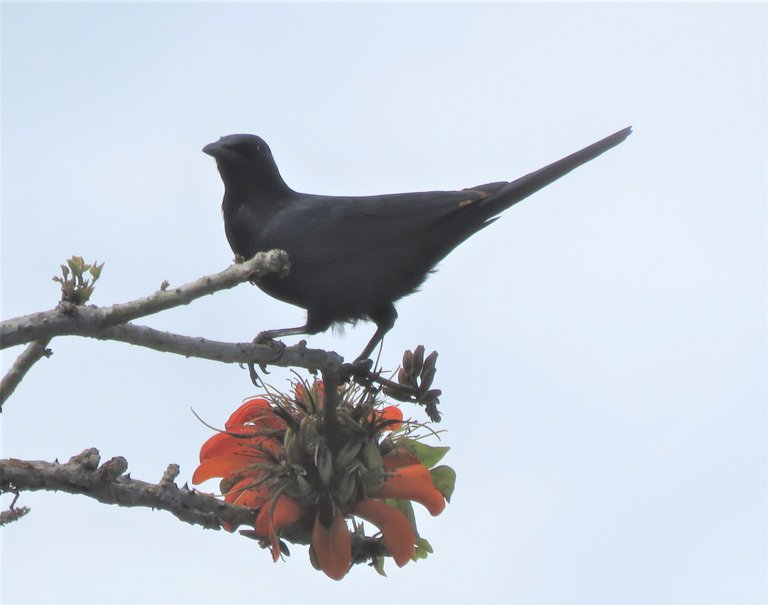 At first we had Red-Winged Starlings in the Coral tree.
I have always loved this tree and it holds many secrets. So at the end of this post I have included a link where you will also get to know the secrets of the tree.
In the meantime as I said in the second heading, come and let's look at the birds in the tree.
They seem to love the fruits of the tree.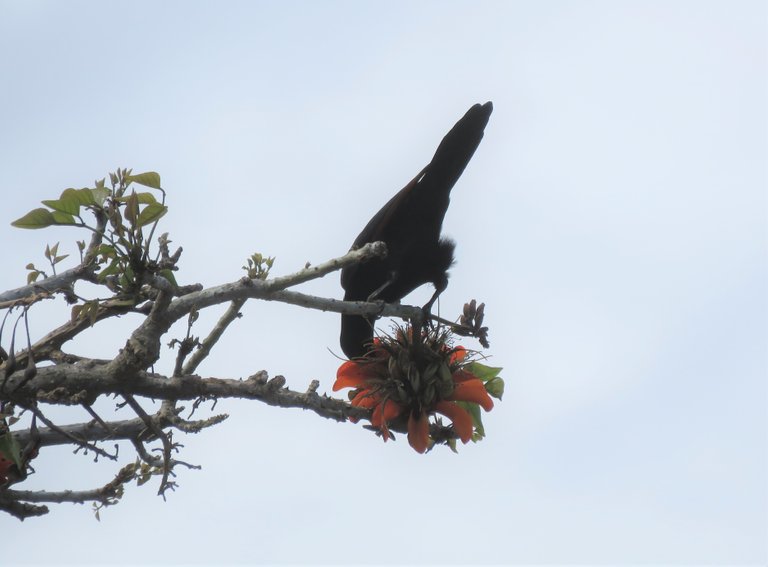 Almost missed this one coming in to land in the tree.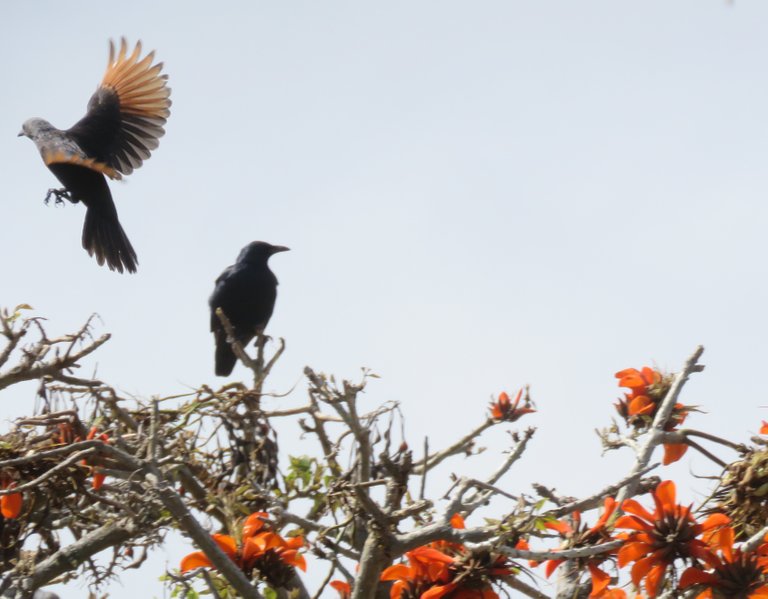 Here was one taking off in flight.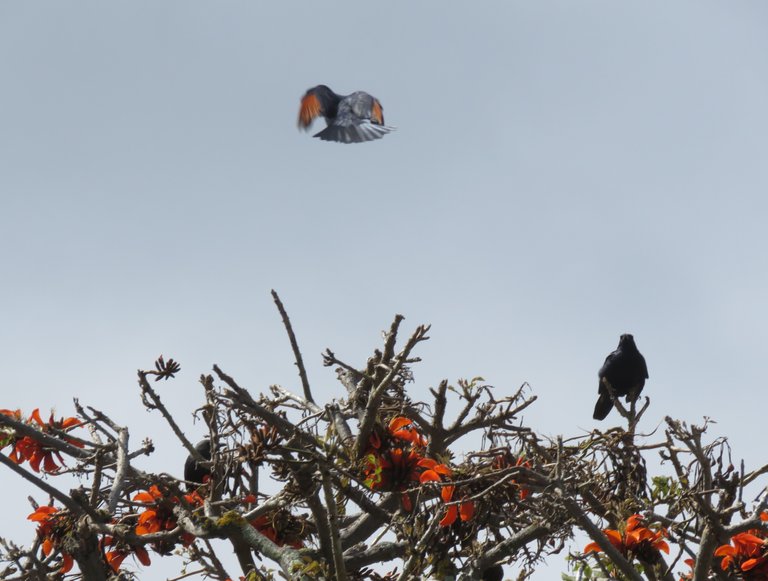 A couple of Red-winged Starlings (Onychognatus morio) in flight.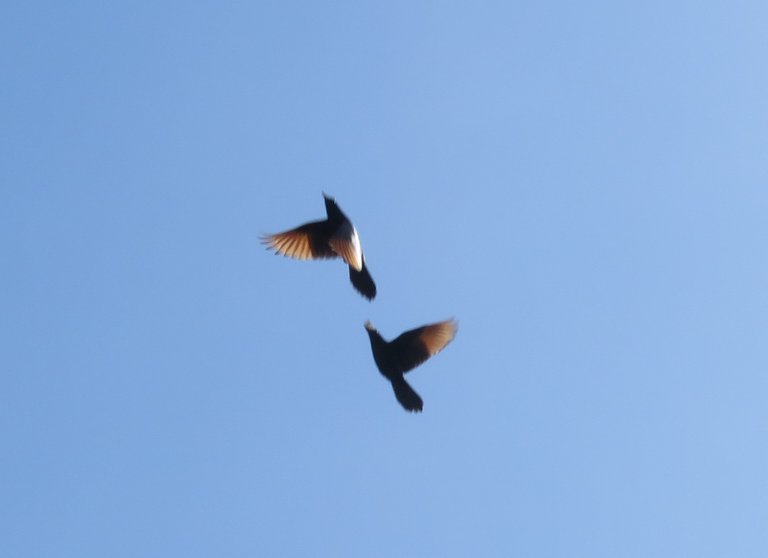 Here was a different set of starlings.
Sitting in the middle of the Coral tree, was a Common Starling (Sturnus vulgatis)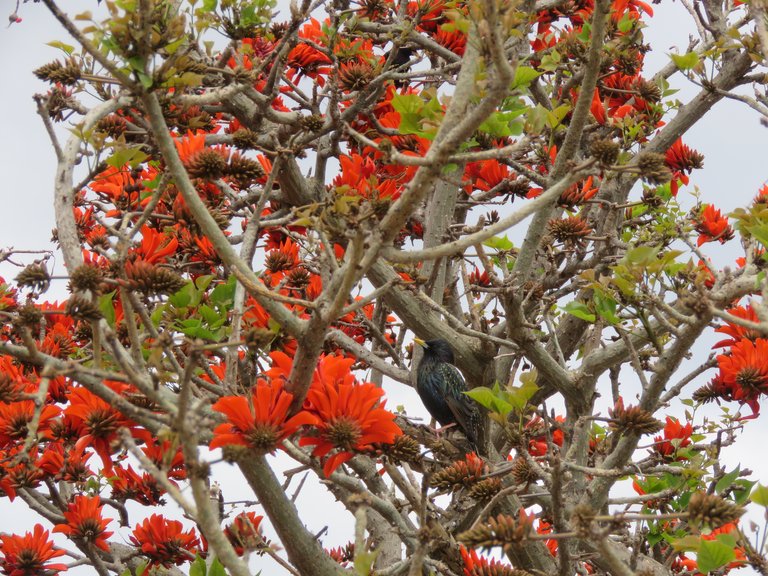 Here was another one peeping at me from behind one of the tree flowers.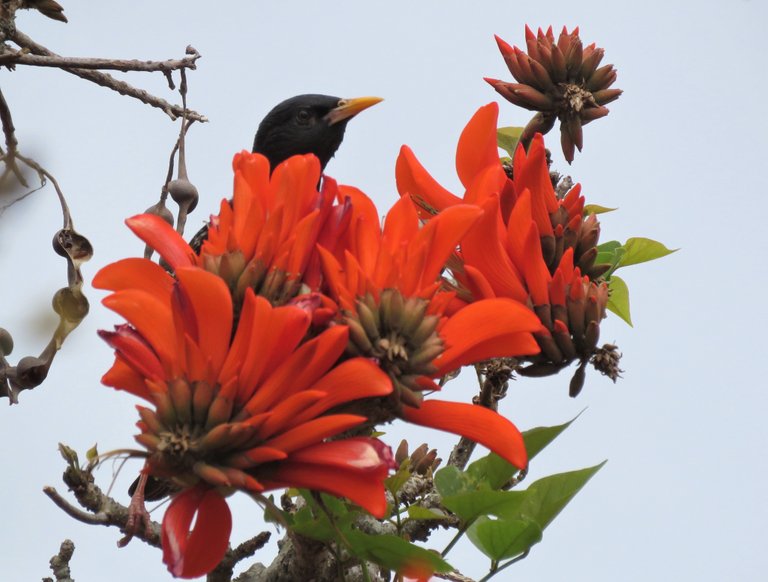 This is the one that was sitting in the middle of the tree.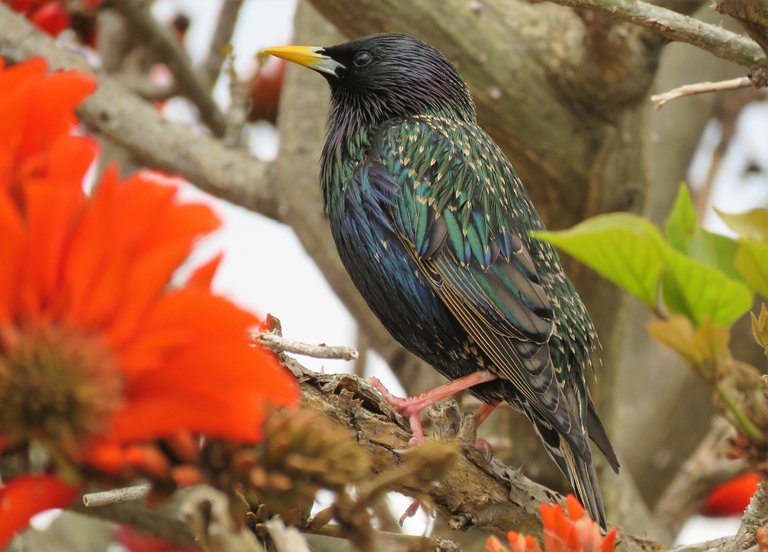 Another one at the left of the tree.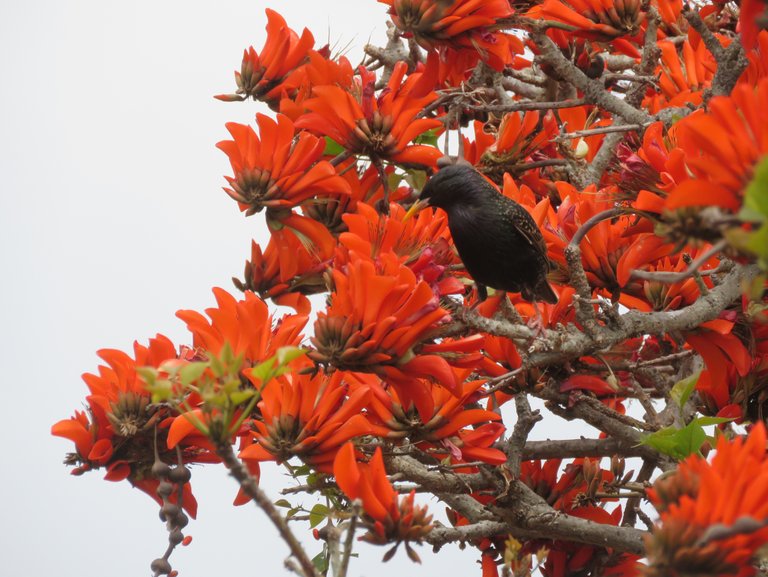 And now for the last bird that I saw in the tree.
Drat! He turned his head as I snapped him. This is a Pin-Tailed Whydah (Vidua macroura)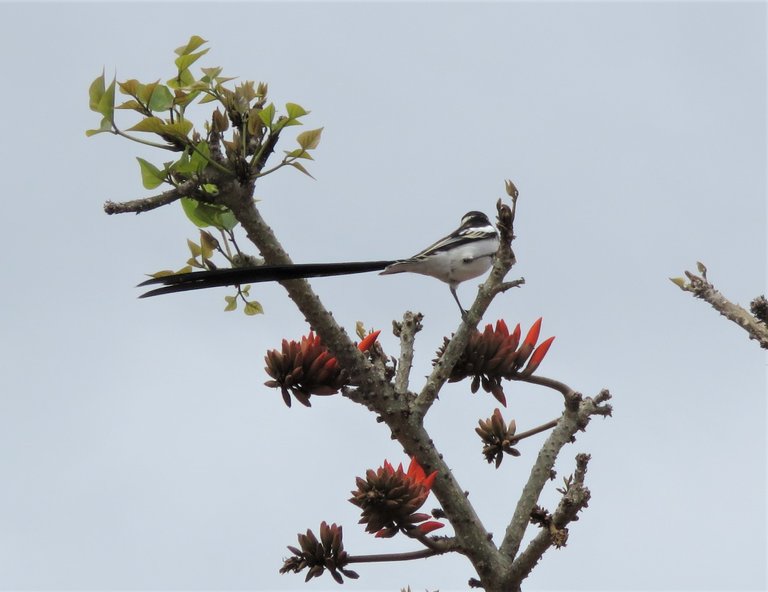 Then he took off and I was lucky to get this shot of him.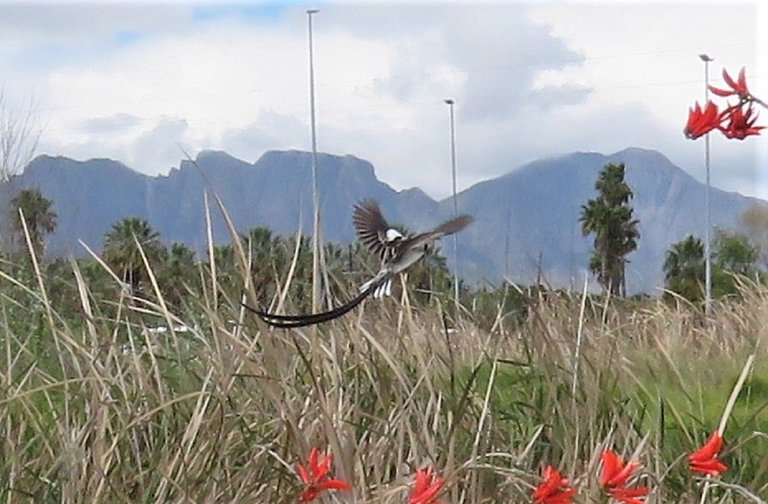 Why this tree? What is so special about the Lucky Bean Tree?
Erythrina lysistemon – The lucky bean tree
This is for those that read and you will also be fascinated with this beauty.
https://africageographic.com/stories/south-africas-coral-trees-study-scarlet/
I hope that after reading the contents of the tree you will also find it amazing. Roots so strong that it can smash a farmers plow. And some wear the beans of the tree as necklaces for a special purpose.
I hope that the beans of the tree will also protect my blog against evil spirits hahaha.
And That's All Friends!
Photos by Zac Smith-All Rights Reserved.
Camera: Canon Powershot SX60HS Bridge camera.
Thank you kindly for supporting a post on behalf of @papilloncharity
---
---