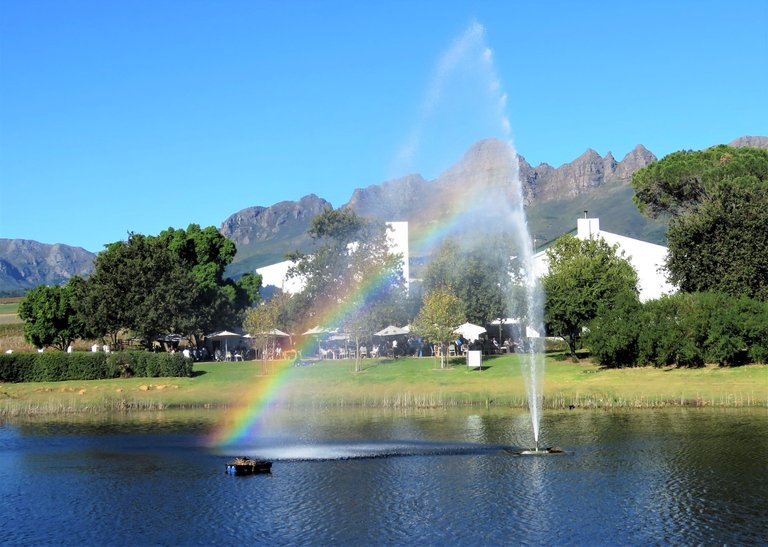 Not any farm dam, as we didn't even know that there was something special under this fountain.
The umbrellas on the bank behind the fountain is where we stopped off to have a light lunch. Just a short Sunday outing to one of the wine farms that we have not visited before.
But what was under that fountain?
Yeah, congrats to those who guessed it, as there is a Red-knobbed Coot (Fulica cristata) bird nest on that plastic floating crate below the fountain.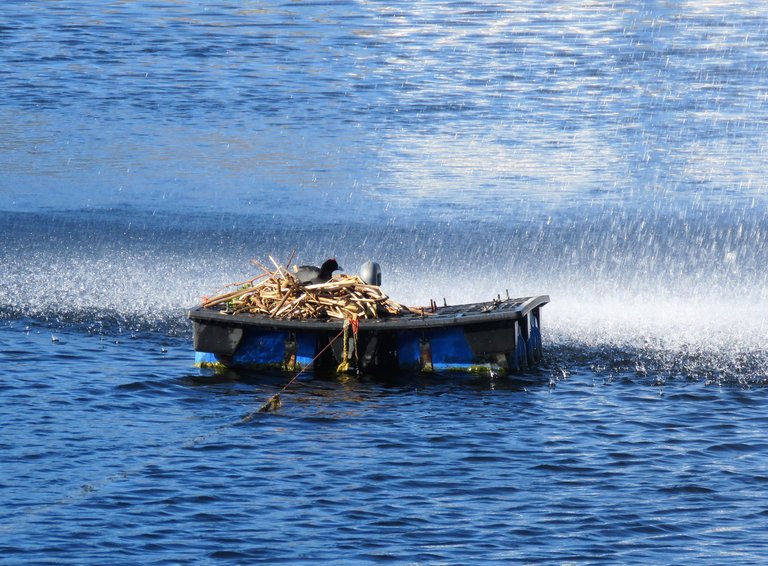 The wind changes the direction of the fountain water drop and every now and then the water falls on the nest, so the lady has to continue preening herself.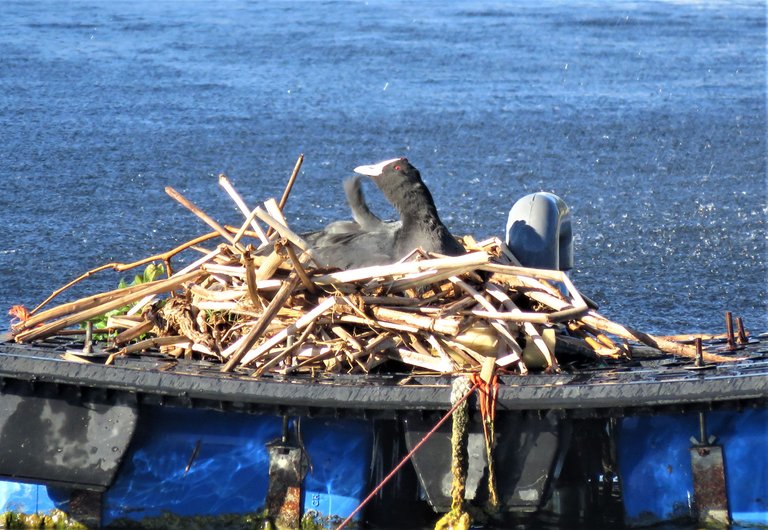 This was the road that we took to get to the farm.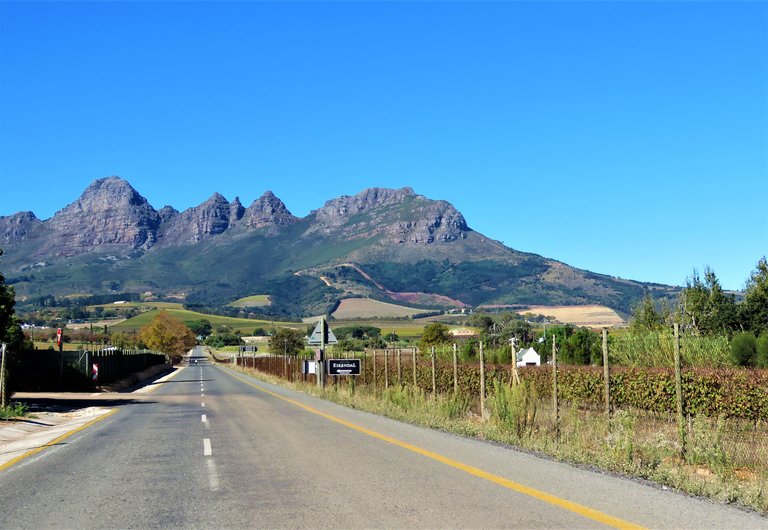 And while we were waiting for the food order I took a stroll down this road, as I had seen something on that last tree next to the dam, on the left-hand side.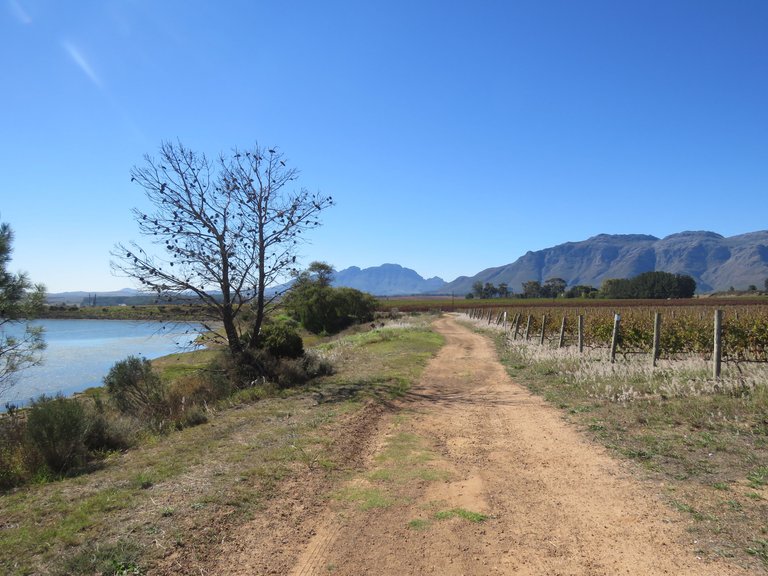 Ah! As I got closer I saw that it was an African Darter (Anhinga rufa).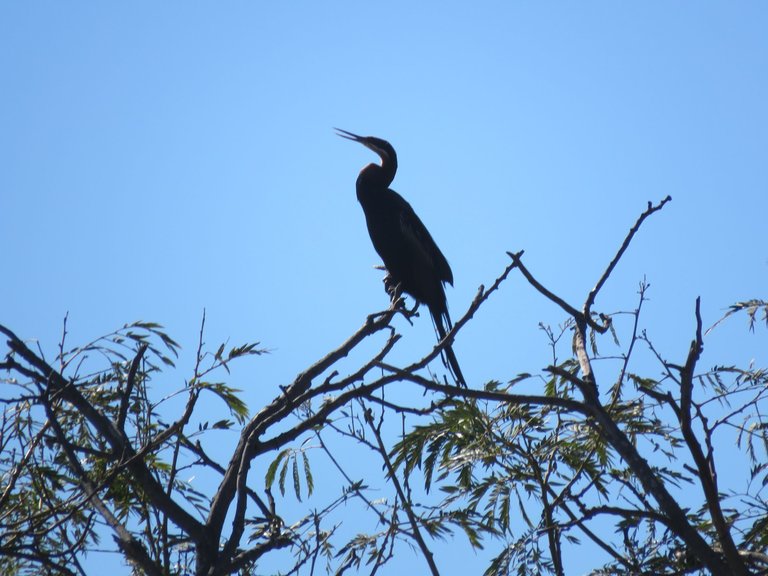 But I got too close and he took off.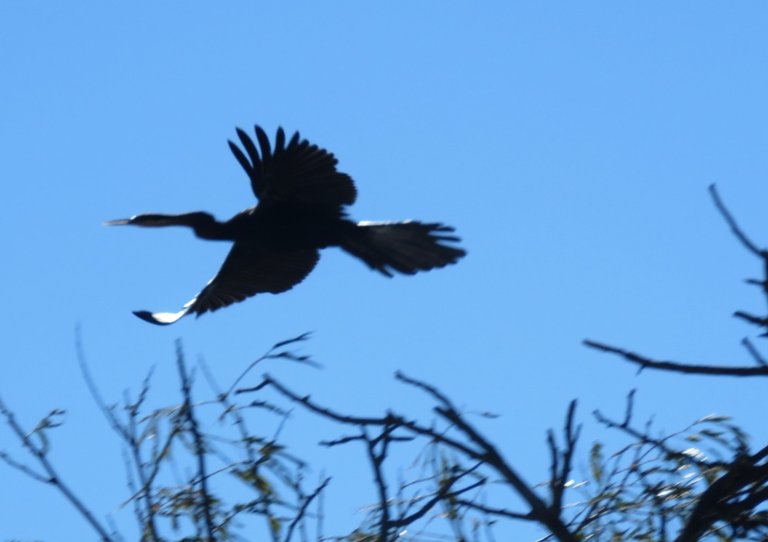 Always wonderful to discover new places and I also took a heap of dragonfly photos and other landscape shots that I will show in other posts. As for this post, let me just say that there are many unexpected finds awaiting us in the area behind our own mountains and this was one of them.
And That's All Friends!
Note: All photos are my own and taken with a Canon Powershot SX60HS Bridge camera.
We hope that you have enjoyed the story and the pictures.
Thank you kindly for supporting a post by @papilloncharity