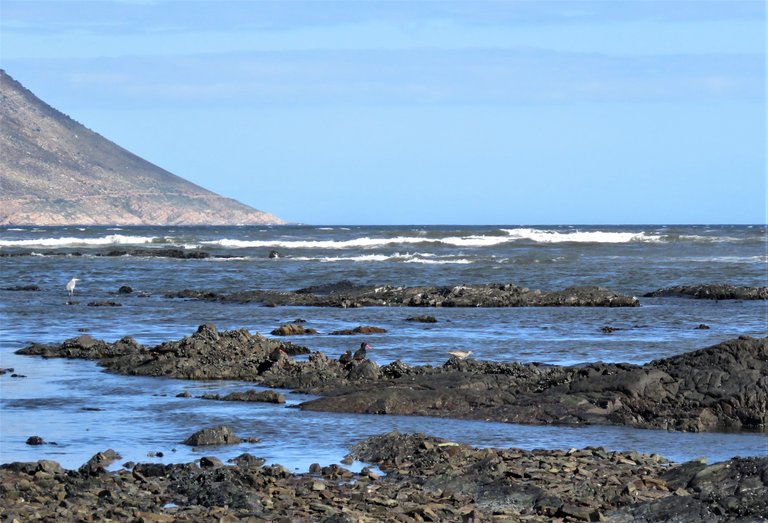 This was the scene of the action and taken in difficult light, but I tell you that there are four species of birds in this picture.
I want to show you the Herons first and in a second post I will show you all of the birds in the photo.
Come and have a look at some birds here at the ocean and let me have your thoughts on the views.
There she was standing on a rock at the left in the first photo.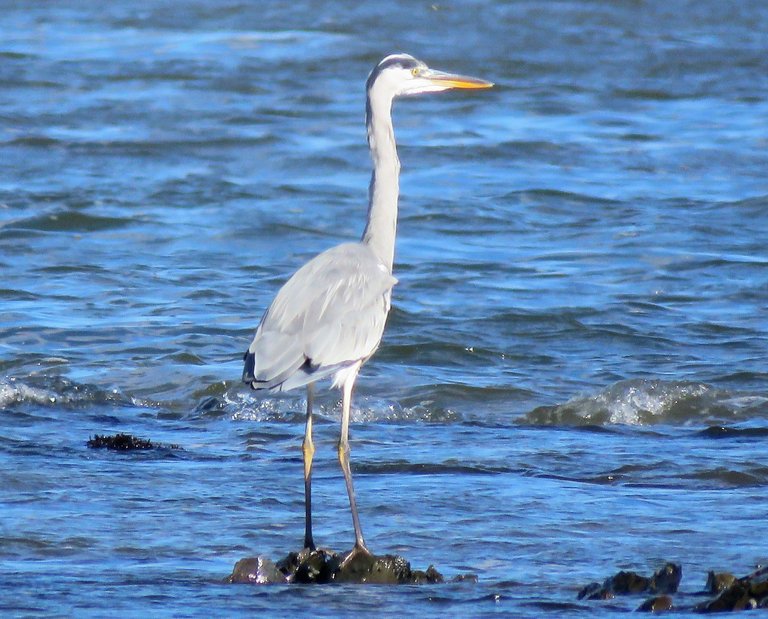 Oh! They are Grey Herons (Ardea cinerea) and this was her boyfriend hiding behind the rocks at the right hand of the first photo.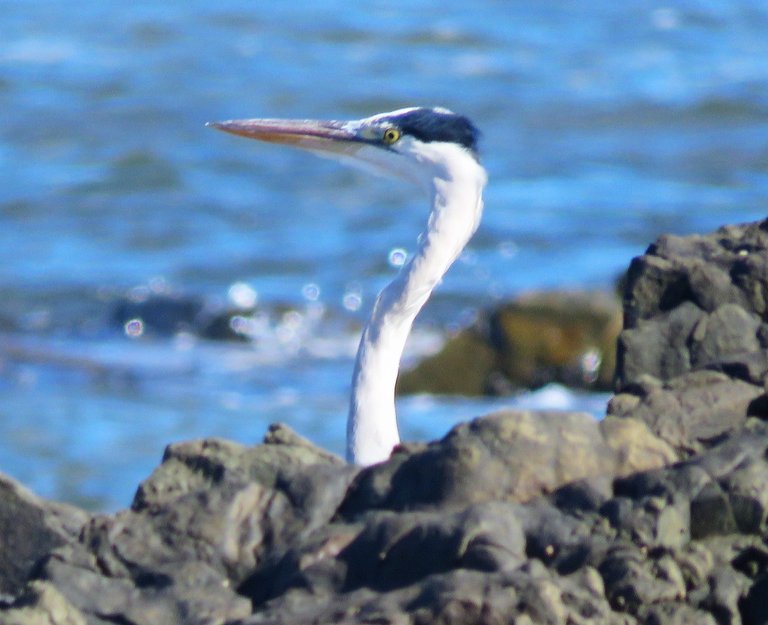 So, he decided to fly and join her.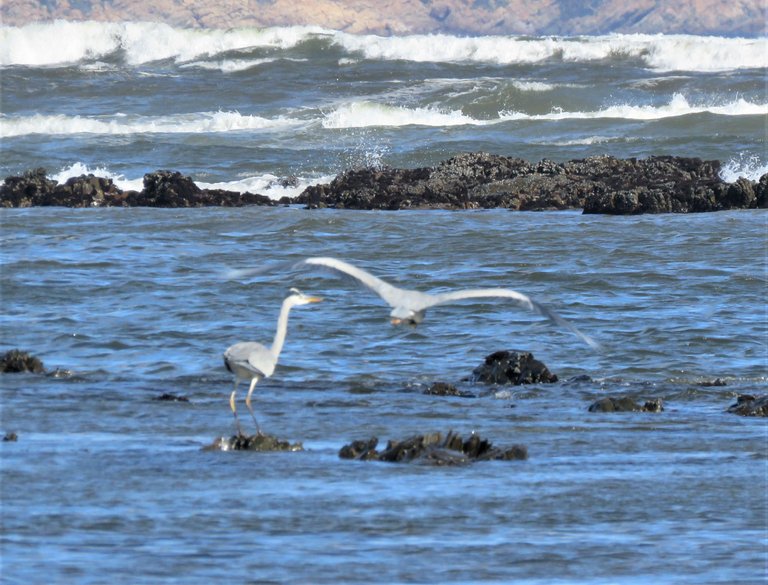 But for some reason she wasn't happy and took off.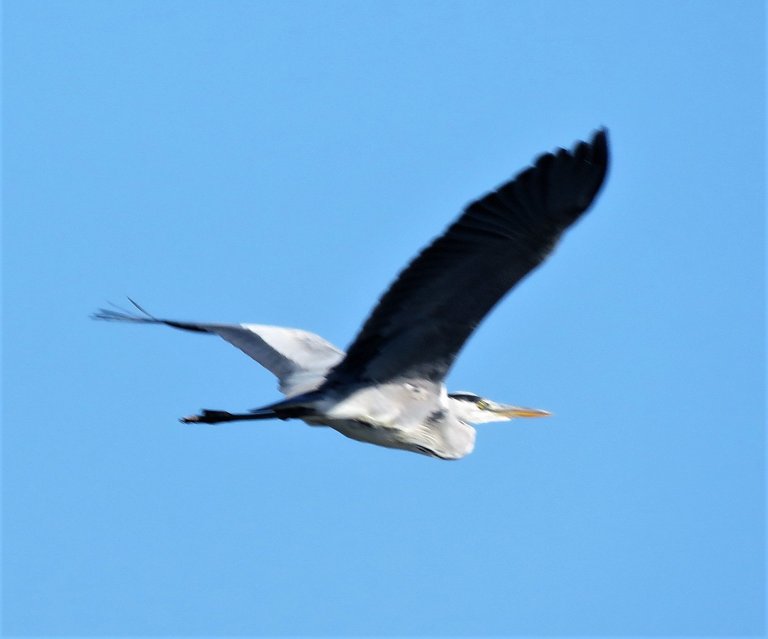 Finally, the boyfriend then sat alone in her place and only had the company of the little Cormorant.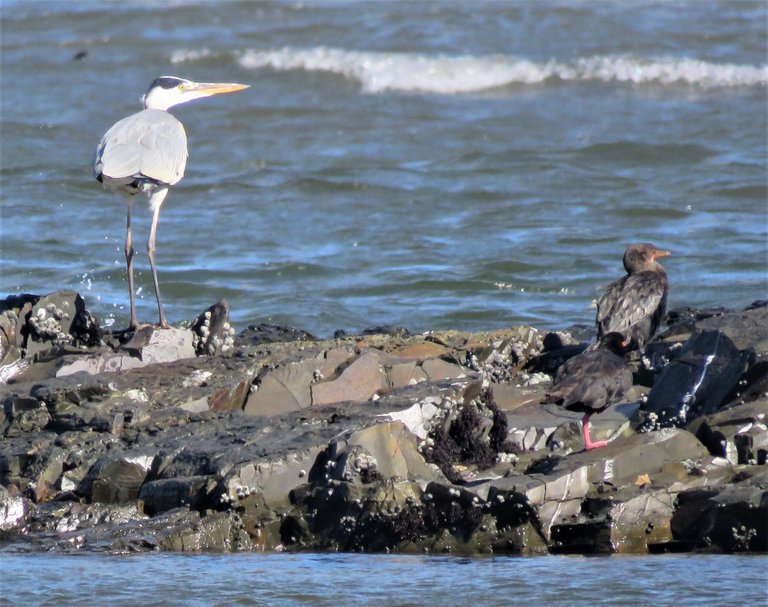 Funny how life works as I have seen this same incident a few times in my life. A guy leaves his girlfriend waiting and you know that women don't like to be kept waiting.
I better not say any more, but will only say that it served him well.
And That's All Friends!
Note: All photos are my own and taken with a Canon Powershot SX60HS Bridge camera.
We hope that you have enjoyed the story and the pictures.
Thank you kindly for visiting a post by @papilloncharity