Recently I've got no luck with birds and I lack new photos, but I have made some shots days and weeks ago and they being still unpublished, come handy now.
I will start with some photos of greenfinch.
Usually I shoot from a distance and I am cropping and editing the photo afterwards. If it happens the bird to be close enough, then I have better chance to produce better quality image.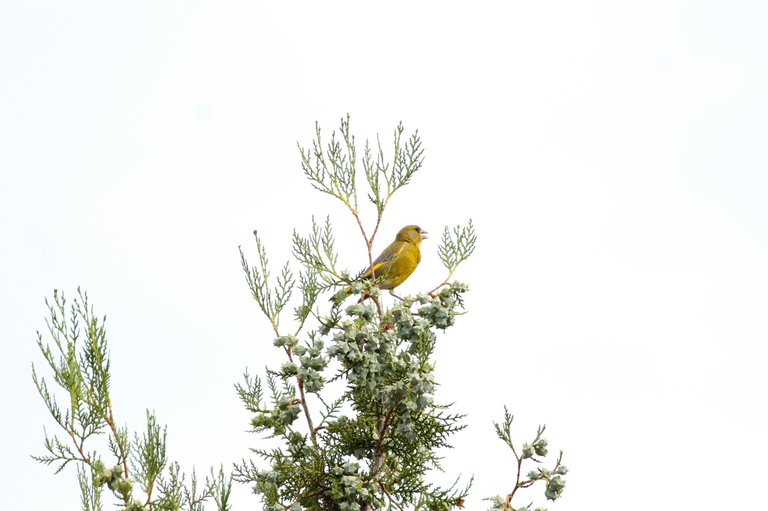 Postprocess allows to make the photo look different.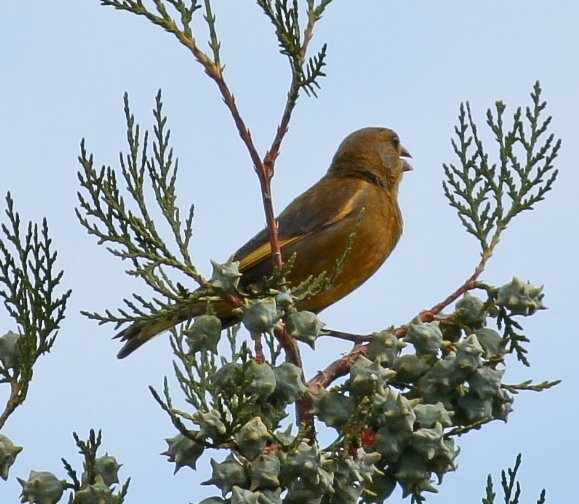 Also I am tempted to use filters and manipulate the image. Like this one I used in my post Photo Filters and Effect Contest Entry Week 18.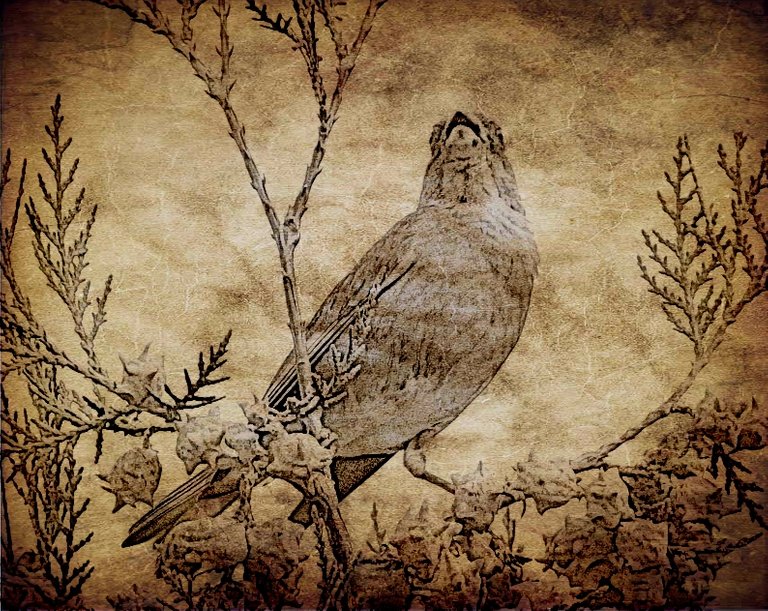 Click the image if you like to see the post.
The greenfinch is a small bird, size of a sparrow and easily found on top of the trees or shrubs . Otherwise I hardly can see them among the leaves. That is why most of my photos are with birds on top of trees. Once I saw greenfinch on particular tree I am almost certain I will see it again on the same place. Or at least to hear it. More often I spot them on evergreen shrubs.

The greenfinches I usually see in the local part. The other representative of the finch family - the goldfinch lives near my office. On the next photo I captured the bird feeding the younger one.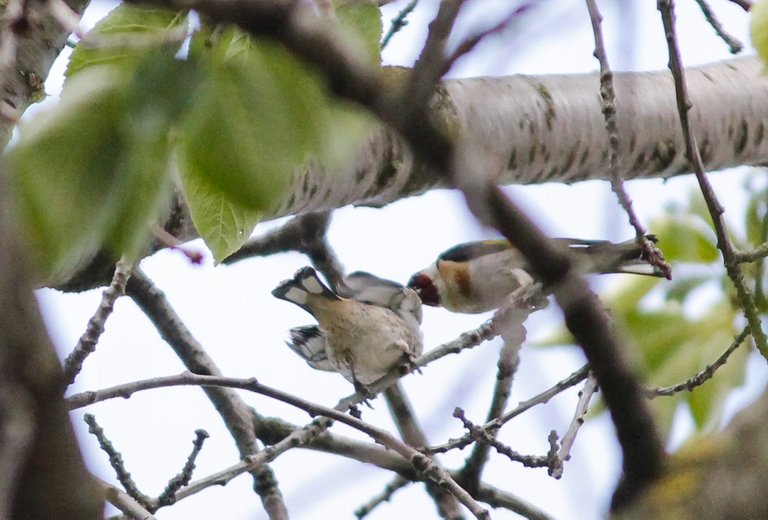 The rest of the photos did not come well. It is a shame, as there was a flock of goldfinches on the cherry tree and also on the ground. Although I have not much time I will bring the camera again when I am going to work and will steal five-ten minutes in the morning and hope to get better images. The lunch break allows me too to search for birds around the office, but this summer we experience extreme hot weather and it is not advisable to stay outside under the scorching sun. Besides the birds hide then and my search will be fruitless.

Now back in the local park, where the crows are as numerous as the sparrows and pigeons, two of them were rummaging the waste bin.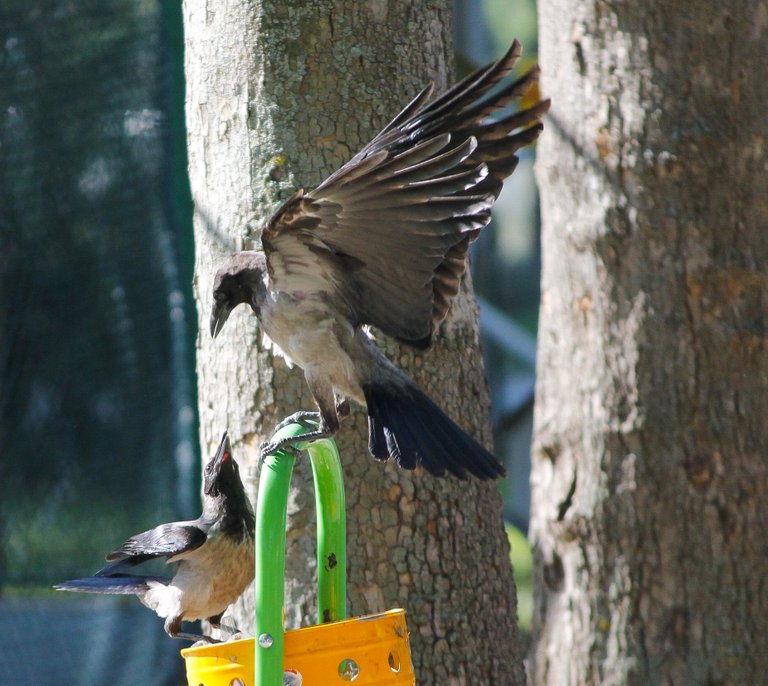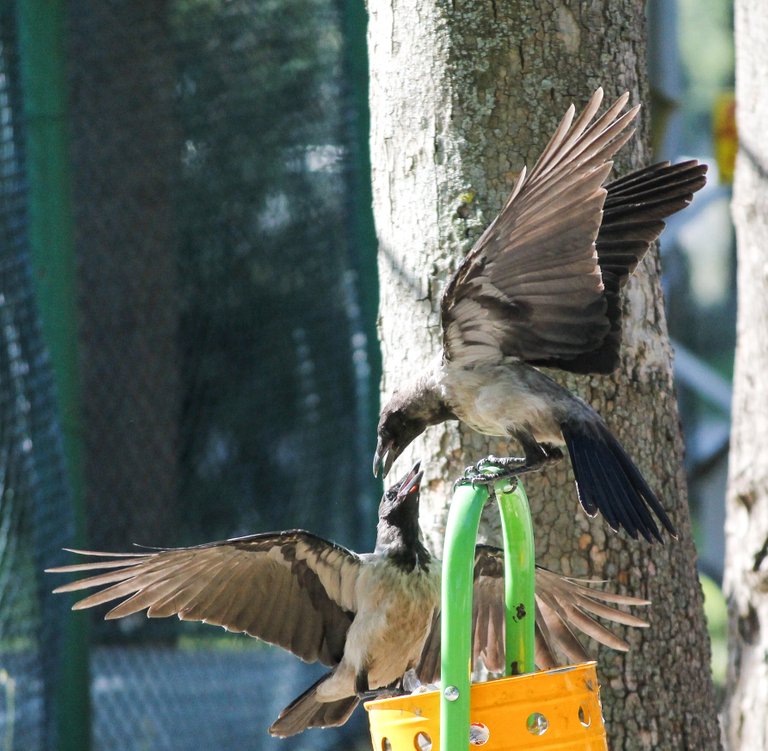 They can be rather naughty, spreading rubbish around.

And while I mentioned sparrows, here is a shot of the bird rolling in the dirt.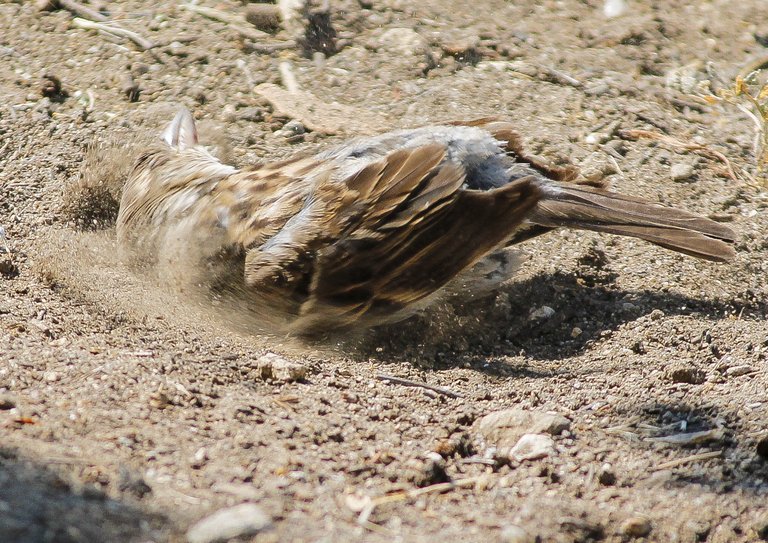 Being same colour as the dirt, sparrows sometimes is unnoticeable. But they can be also interesting subjects.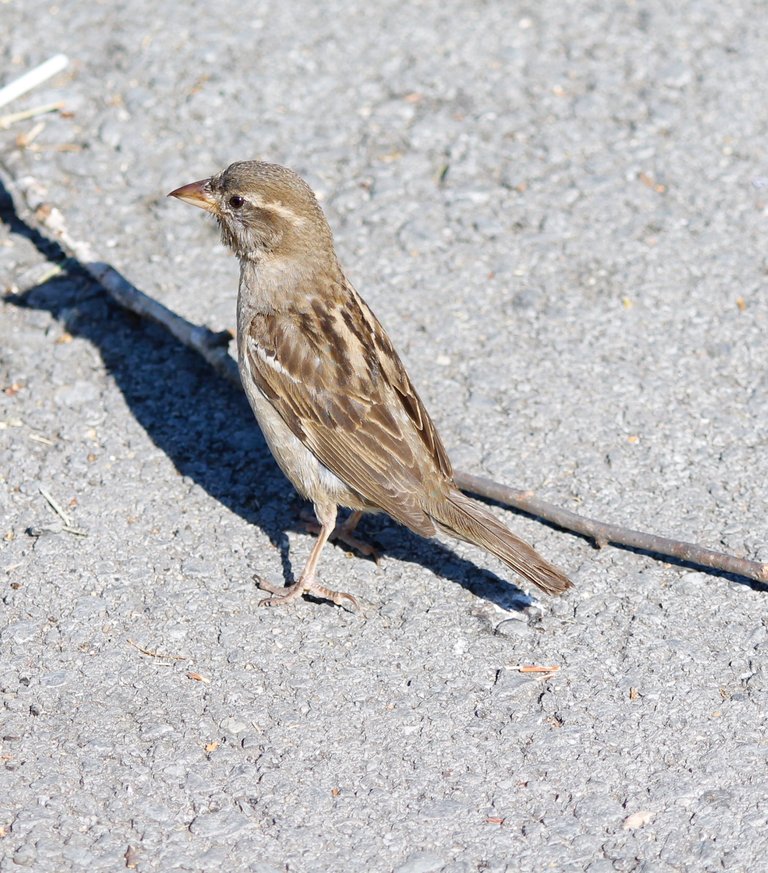 And although I am avoiding the pigeons, there are plenty of them, so occasionally I got some shots of them.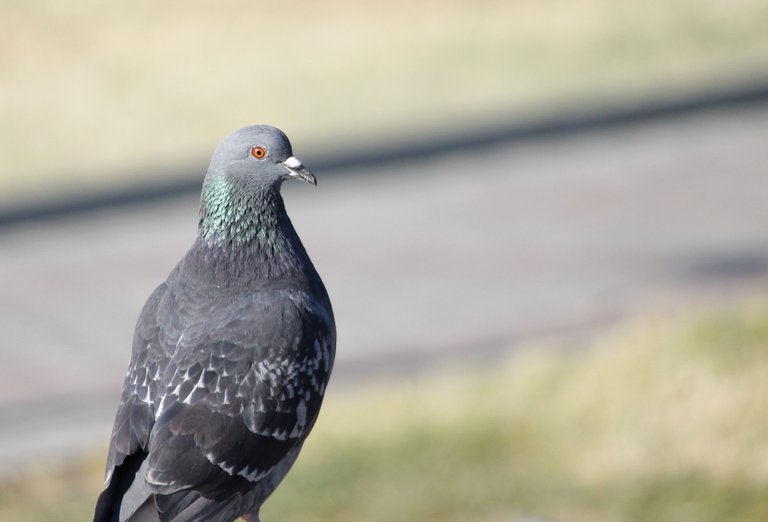 And I will finish with these images of pigeons and jackdaws sharing water.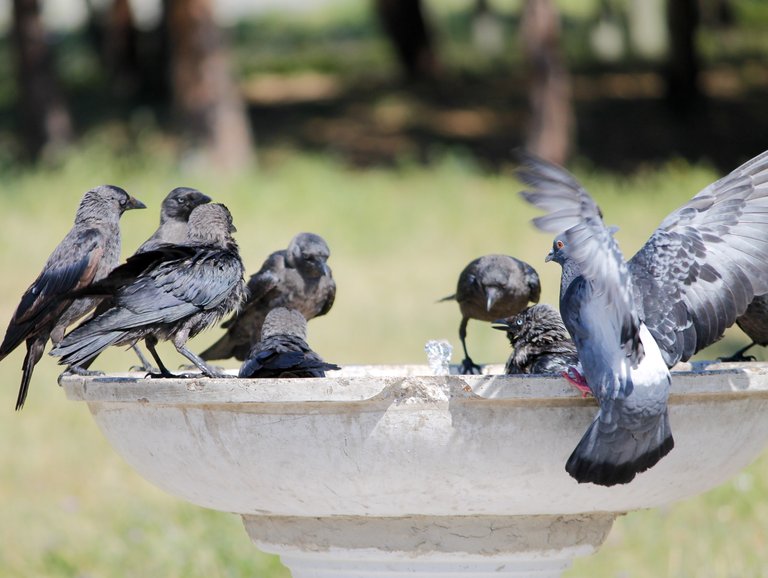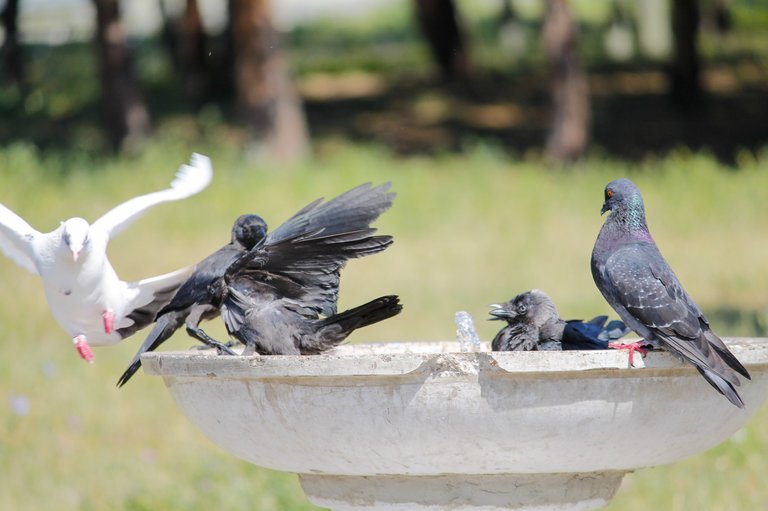 And finally the jackdaws took control over the water source.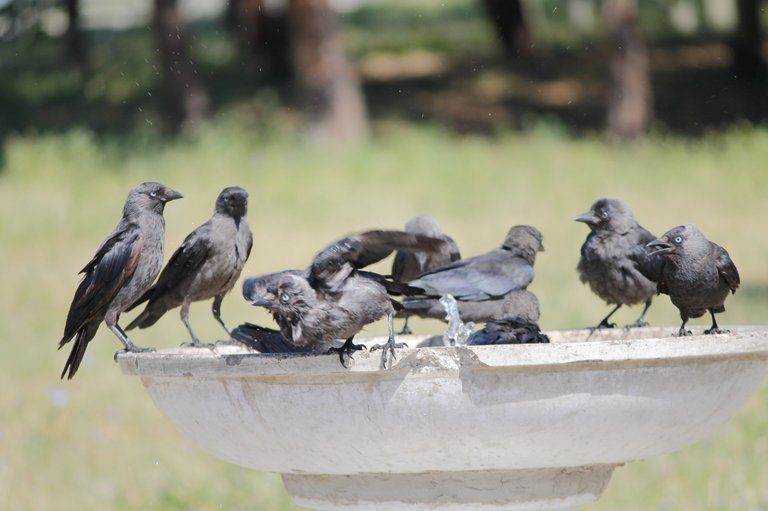 That's all for now. The images taken during diffent times but showing the diversity of birds living near me.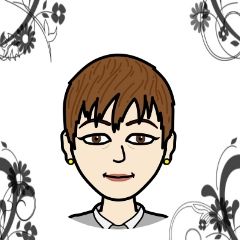 Thank you for viewing.
If you like to share your thoughts you can leave a comment.

Street name created by @otage