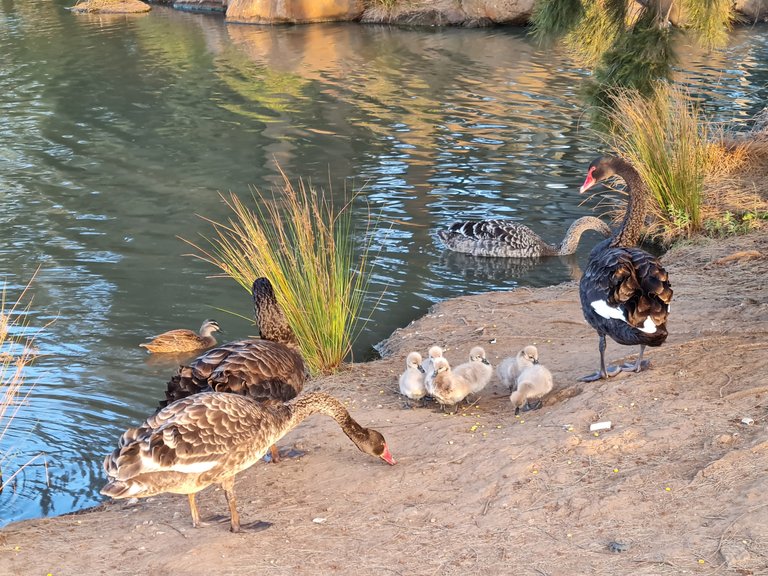 Another week has gone by and I can't help but wonder if this bevy of swans know that they are related.
Further questions emerge in relation to the family structure of this bevy. As I noted previously this lake was home to two females and one male. You'd be forgiven for glancing over my stories and thinking that it would be OK.
Except one thing, swans do not randomly mate. They select a partner and they become life long partners. The only time swans would separate is if there is a nest failure or a partner succumbs to illness, predators or passes away.
The uniqueness of this bevy has captivated me and I can not help but wonder how?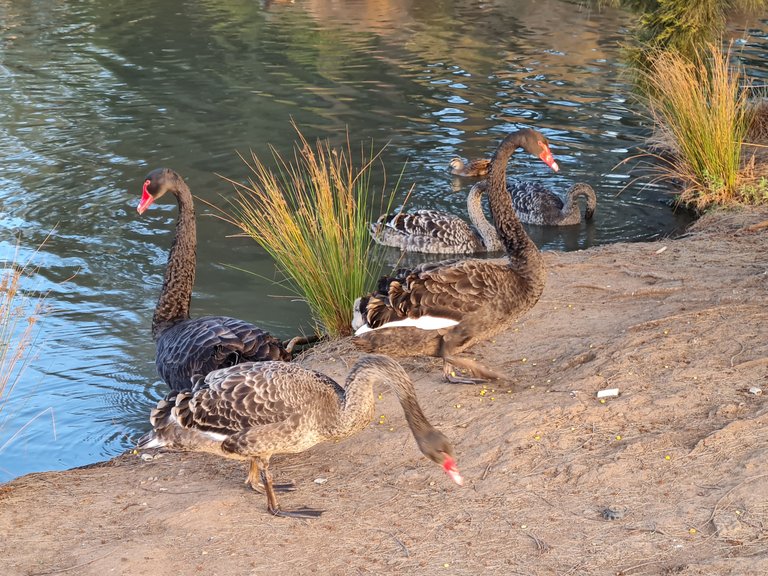 Some other random facts about swans in that they are one of the few species of birds that contain teeth in their bills. A row of sharp teeth which they use to catch and eat fish. Which is quite unlike other birds who simply scoop fish up and swallow them whole.
Next time I am out I will try to zoom in and get you a closer look at their teeth. Quite often the perform a hissing sound if we get to close to their young. They will also open their mouths and show off these small teeth.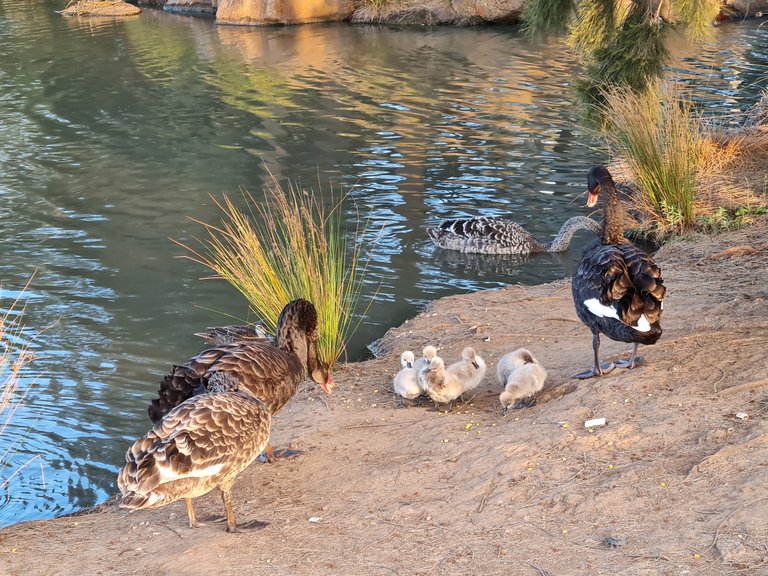 Swans main diet is plants as they are herbivores. But do it fish, kind of like a vegetarian? Alot of my vegetarian friends still eat fish, which I've always found odd as fish are still animals.
Perhaps we should start referring to vegetarians as the black Swan diet? Plant based but occasionally fish is ok.
Which kind of negates the need for teeth?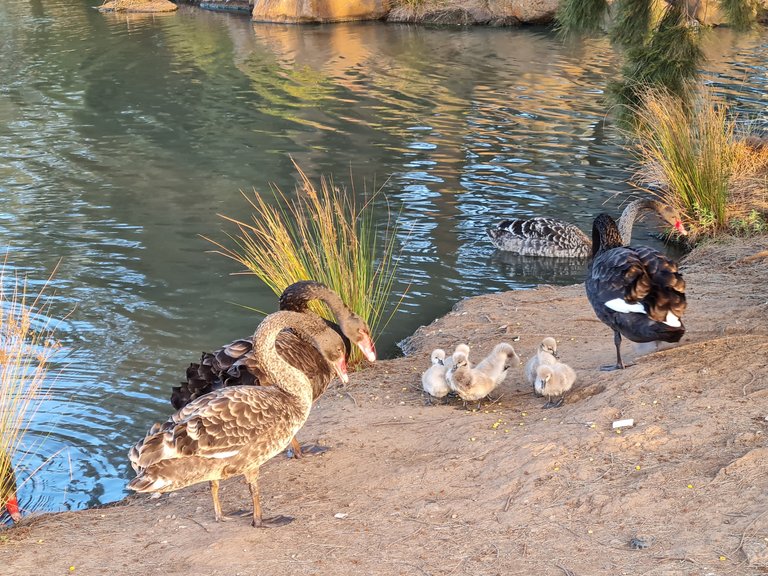 What are your thoughts? Do you think they all know they are related? Will it cause issues in the local gene pool? I wonder where the more advanced black swans will move to once they can fly, which maybe sooner then we think.