Hello dear friends! Today again I'm here sharing something of my daily photographs, I hope I don't bore you and that on the contrary you like nature photography as much as I do.
Today I want to share some lovely pictures of a mother feeding her baby.
---
Hola queridos amigos! Hoy otra vez por aquí compartiendo algo de mis fotografías diarias, espero no aburrirlos y que por el contrario les guste la fotografía de la naturaleza tanto como a mí.
Hoy quiero compartir unas tiernas fotos de una madre alimentando a su bebé.
**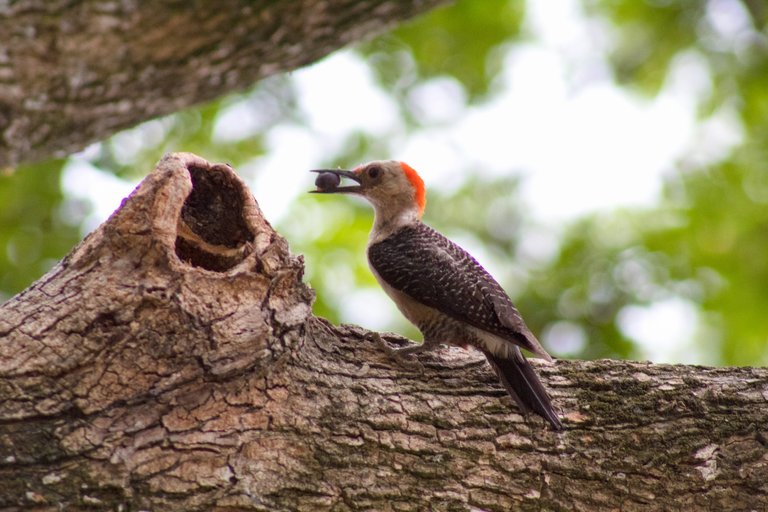 **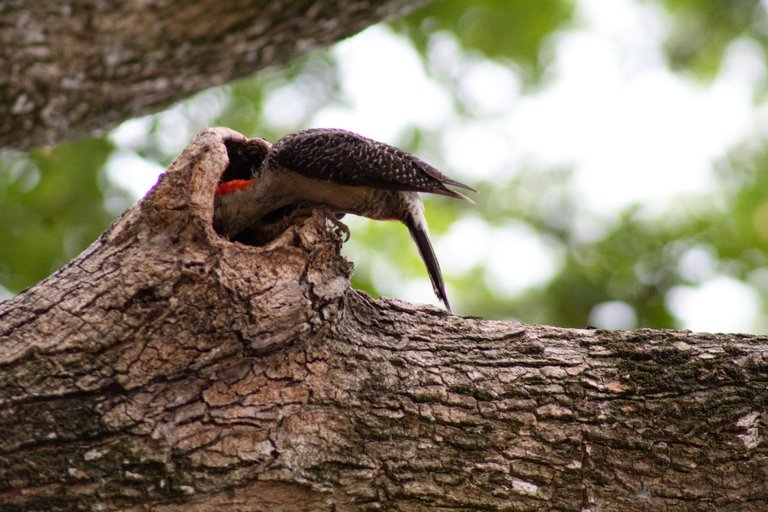 **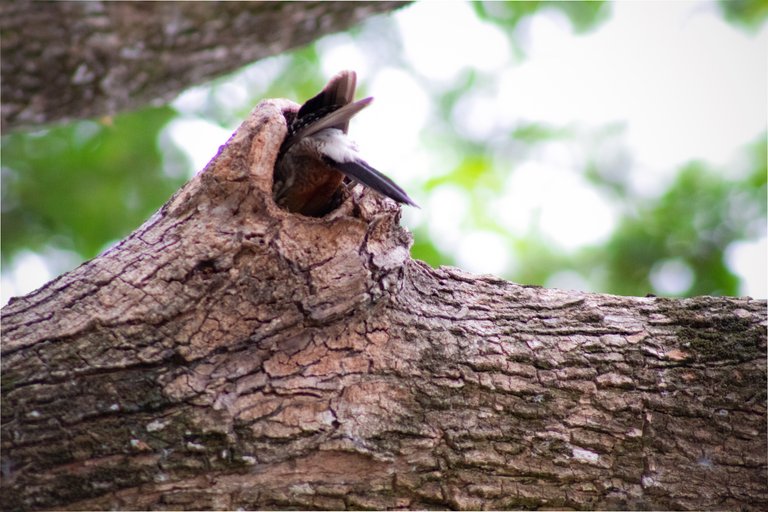 **
It is not very common to see this type of event on my walks to the park as the birds make their nests in the treetops and it is very difficult to see them from below. But this time I was lucky enough to find this nest on a branch that was not so high and I was able to capture these beautiful images.
Look at this cute little boy waiting for his mother to come and feed him. He called out to her desperately. Iol
---
No es muy común ver este tipo de eventos en mis caminatas al parque pues las aves hacen sus nidos en las copas de los arboles y es muy difícil verlas desde abajo. Pero esta vez tuve la suerte de encontrar este nido en una rama que no estaba tan alta y pude captar estas bellas imágenes.
Vean este pequeño tan tierno esperando a que su mamá venga a alimentarlo. Él la llamaba desesperadamente. 😂
**

The little baby looking for his mom!
**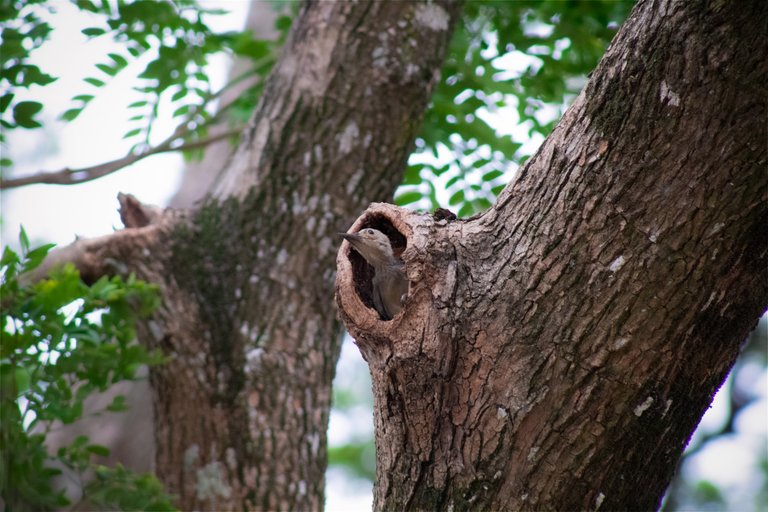 **
Woodpeckers are very common in this city, I think I've already shared several photos of them, sorry if I bore you with so many photos of them, but I don't get tired of photographing them every time I have the chance. My only regret is that the photos are not as sharp as I would like but I still think they look good.
---
Los pájaros carpinteros son muy comunes en esta ciudad, creo que ya he compartido varias fotos de ellos, disculpen si los aburro con tantas fotos de ellos, pero no me canso de fotografiarlos cada vez que tengo la oportunidad. Lo único que lamento es que las fotos no estén tan nítidas como me gustaría pero aún así creo que se ven bien.
**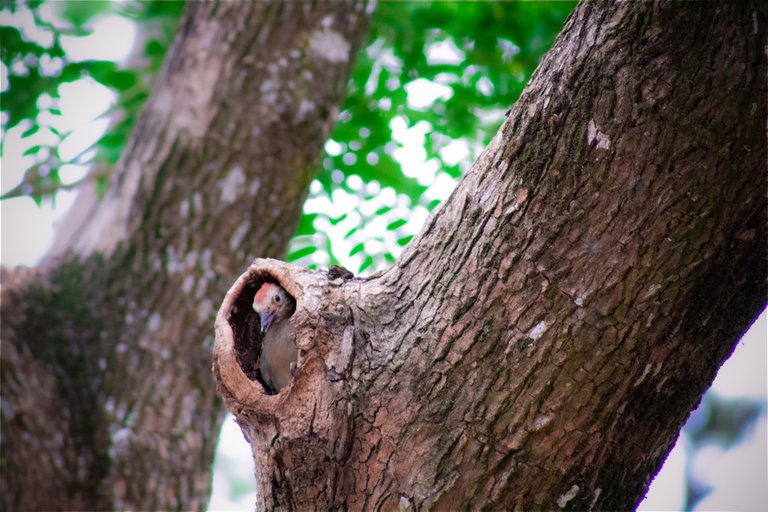 **
I hope you all enjoyed these lovely photos and wish you a wonderful day! / Espero que todos hayan disfrutado estas tiernas fotos y les deseo un maravilloso día! 💜

Thanks for stopping by
With love. Maria Ballesteros. 💜
All images are my property unless otherwise credited.