Howdy folks and greetings from the Great Plains of North Texas!
This is such an interesting bird. You know how parrots are so fun and playful with so many bright colors? Well this parrot looks mean and sinister, check him out: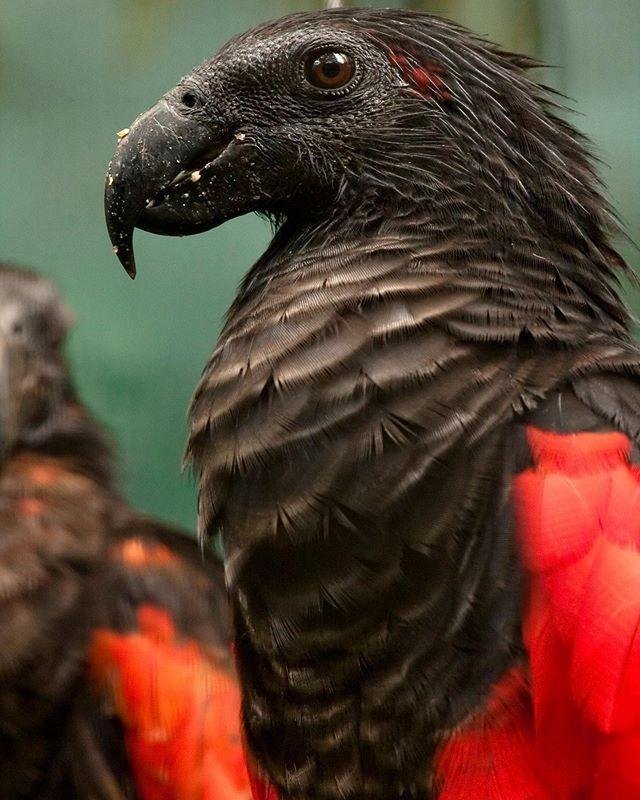 source
Ain't he something? He's magnificently fierce looking! It's actually a Vulturine Parrot, with the formal name of Pesquet's parrot (Psittrichas fulgidus) but most widely known as a Vulterine Parrot because of his vulture-shaped beak.
Many people call him a Dracula Parrot though, because he looks sinister and scary...and his striking colors remind people of Count Dracula's black cape with red silk lining.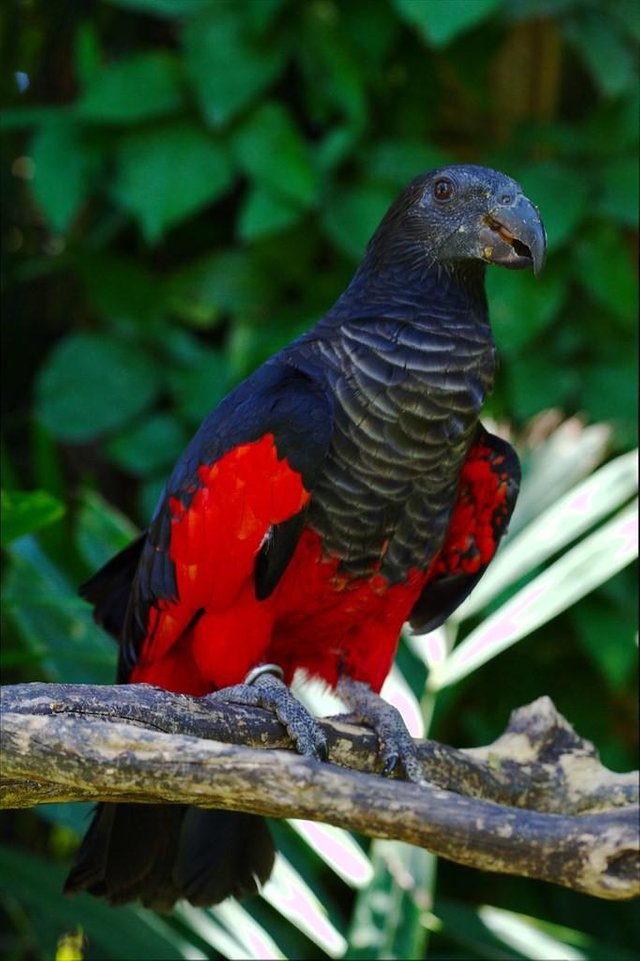 source
He also has a harsh and rasping growl when he flies and long, drawn out screams in the middle of the night! lol...so you can see why they call him that.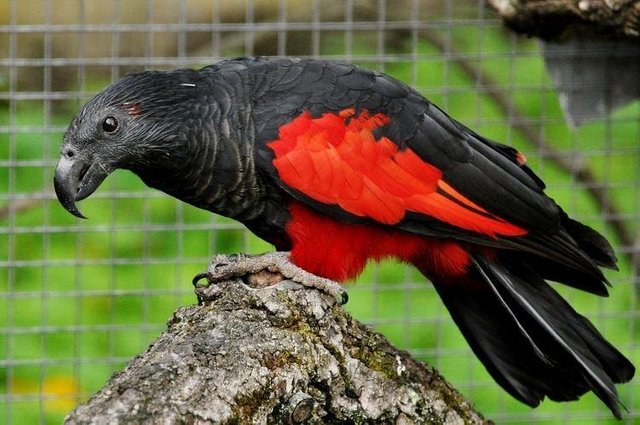 source
I think this guy is great. He lives in the jungles of Popua New Guinea and his situation is unusual in regards to his chances of longevity as a species.
That's because normally when you have an unusual animal of any kind, it's the poachers killing them for their rare features or capturing them for the exotic pet market.
But in this case, it's the local tribes who are killing these parrots for their bold red feathers to use in their headdresses.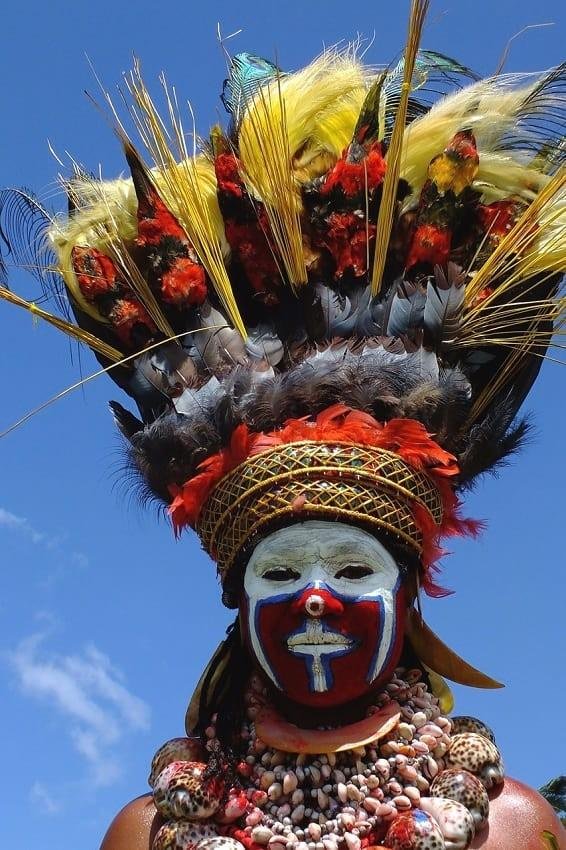 source
It takes three Dracula Parrots to make one headdress. It's long been a tradition and there doesn't seem to be much hope of changing their minds about it. The parrot is now on the endangered species list.
Seems like researchers could catch them and transfer them to another jungle in another country where their feathers aren't used. But maybe that's too logical.
In the meantime I hope they become very elusive to their hunters.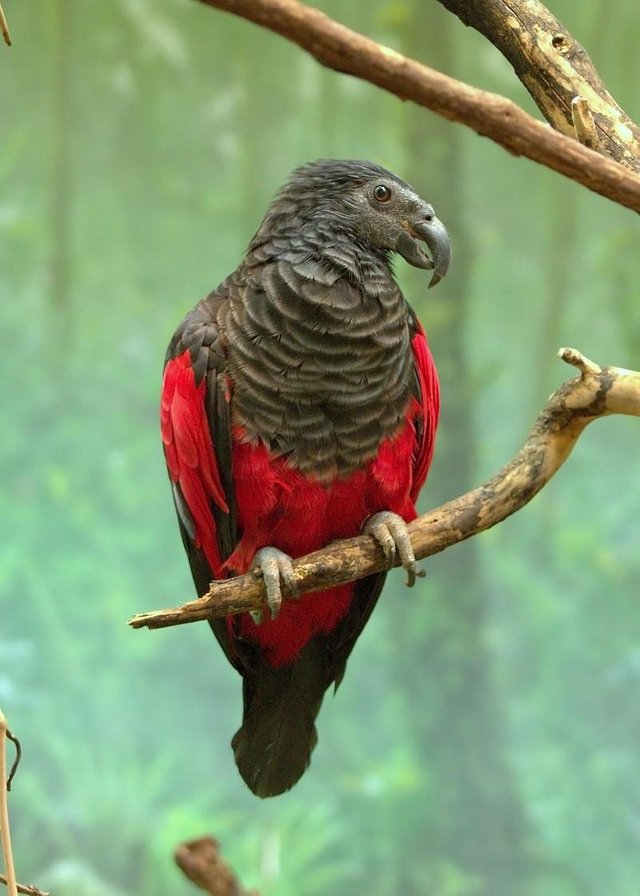 source

Thanks for stopping by folks, God bless you all!
-jonboy
Texas
PS- Most of us have seen a cat stuck in a tree but have you ever seen a dog stuck in a tree? lol..my good friend, the amazing @melinda010100 sent me a photo of this story from California and I looked up the particulars.
When I first saw it I was like.."Are you kitten me??!" (sorry, couldn't resist). But hey, really, German Shepards are SMARTER than that. Normally.
He DID get his prey "cornered" though: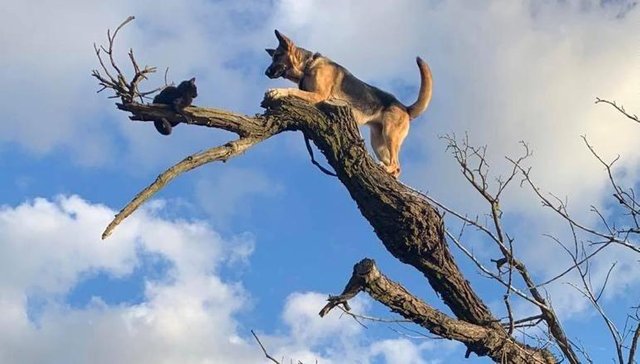 source
But then he was like..uh oh!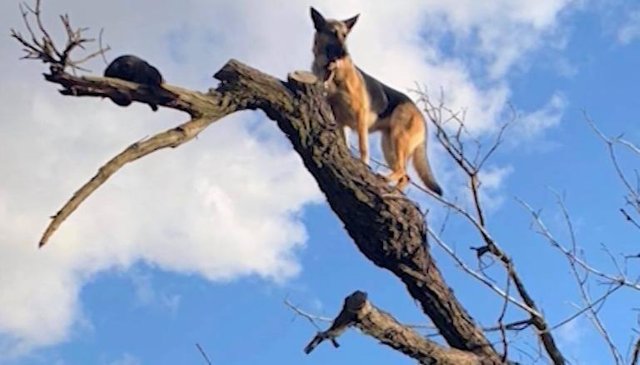 source
The cat was less bothered. The owners called the Lathrop Fire Dept who were highly amused but went to work. Then they put photos about the rescue on their facebook page including this one: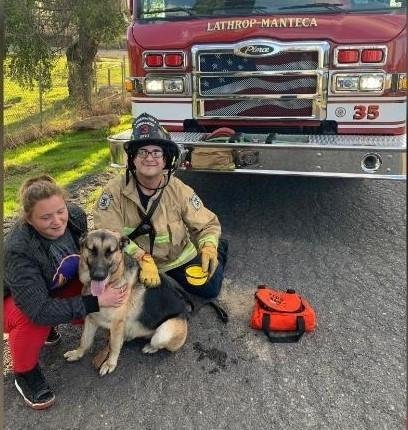 source
But they didn't even mention the cat so they got barraged with questions from the indignant cat owners who wanted to know if the cat made it down ok. lol. Yes, the cat was fine also.