El zamuro tomando el sol / The vulture basking in the sun
Entre la gran variedad de aves que frecuentan mi zona, unas que nunca faltan son los zamuros, criaturas grandes e imponentes que siempre están en busca de alimento.
Among the great variety of birds that frequent my area, some that are never missing are the vultures, large and imposing creatures that are always in search of food.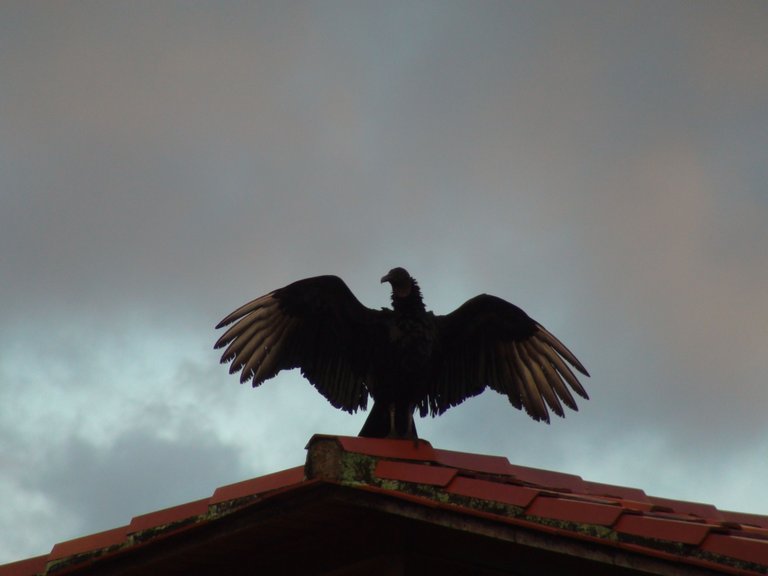 Los zamuros suelen descansar en un techo frente a mi casa, lugar donde reposan en grupo y en ocasiones, principalmente tras las lluvias, pueden ser vistos extendiendo sus alas para ventilar su plumaje y poder seguir su vuelo.
The vultures usually rest on a roof in front of my house, where they rest in groups and sometimes, mainly after the rains, they can be seen spreading their wings to ventilate their plumage and be able to continue their flight.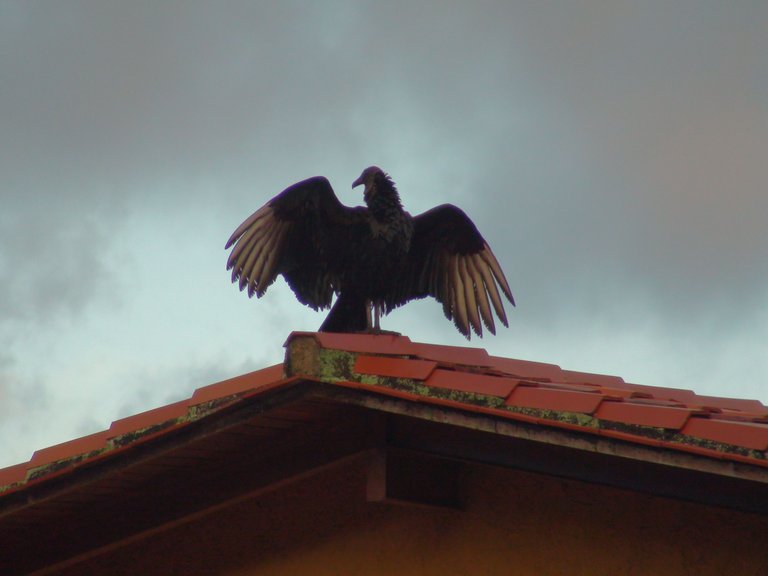 A pesar de estar a la vista a diario, no son aves fáciles de fotografiar con una cámara normal, pues rara vez se acercan a una distancia que permita tomarles una buena foto. Sin embargo, con algo de suerte, puedes tomarles un par de fotos en más de una ocasión.
Despite being in daily view, they are not easy birds to photograph with a normal camera, as they rarely come within striking distance of a good photo. However, with some luck, you can take a couple of pictures of them on more than one occasion.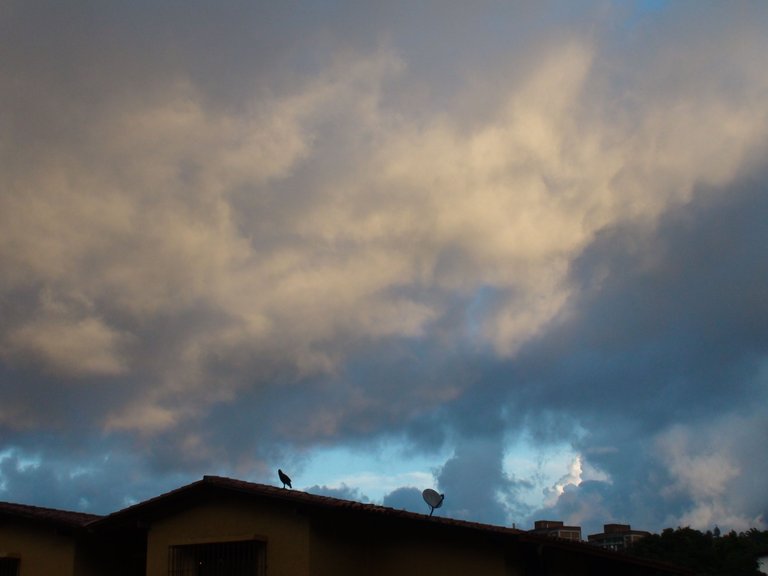 Me despido por esta ocasión, cualquier crítica o consejo son bienvenidos. ¡Muy feliz día!
La primera foto fue publicada en mis redes sociales, el resto son inéditas.
I say goodbye for this occasion, any criticism or advice are welcome. very happy day!
The first photo was published in my social networks, the rest are unpublished.
---
---