Growing up in the countryside I kept hearing people complain about them. That they come in huge groups and eat the fruits. Yes... they love cherries. And I have seen them in action :)
Common starling (Sturnus vulgaris)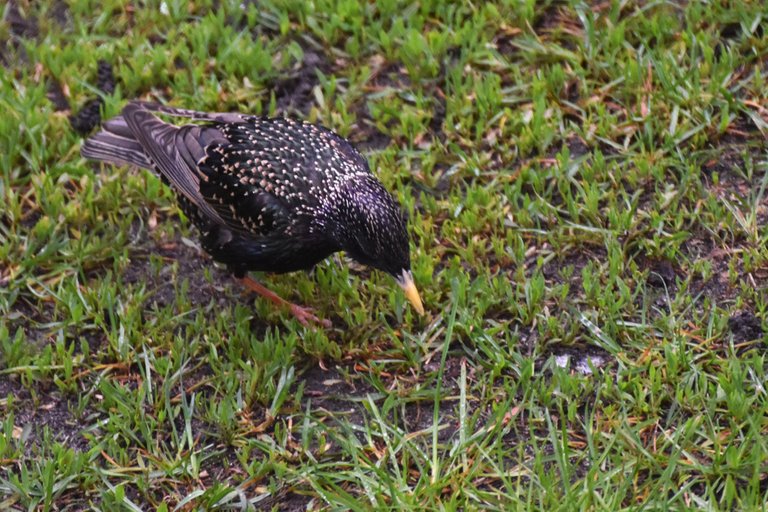 Considered pests by many, they are actually very cool birds (thought they really are terrible pests).
But if you take a closed look - they are really beautiful. Not many birds have his dark feathers that will shine in multiple colours. Not many of then also will sing so lovelt from the tree nearby. Not many are able to learn other sounds and imitate other birds. They fly like torpedo in huge groups and, like here, will eat bugs and larvae from the soil.
I was watching (an shooting) a few of them though the window. They were walking and jumping around our garden looking for bugs as it was very early spring and no fruits were ready to steal yet. Such a fun bunch!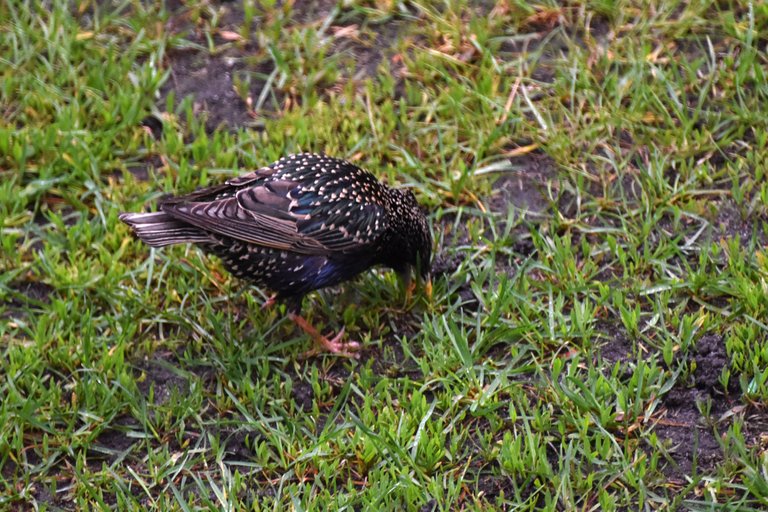 They can be found almost all over the world, though they do look different than the Common one found in Europe. They do not migrate so we can see them more in winter as they will come closed looking for food. I would normally leave some apples that we usually have more than we can eat (together with other bids food) and they would come and feed on them together with Blackbirds and Fieldfares.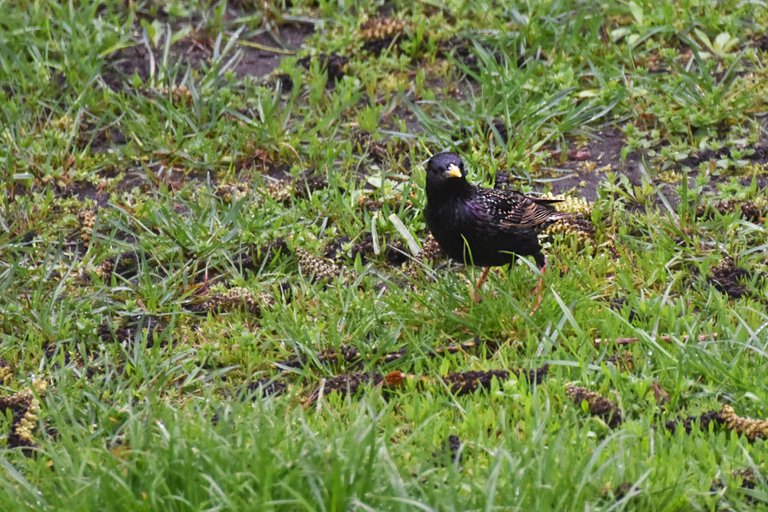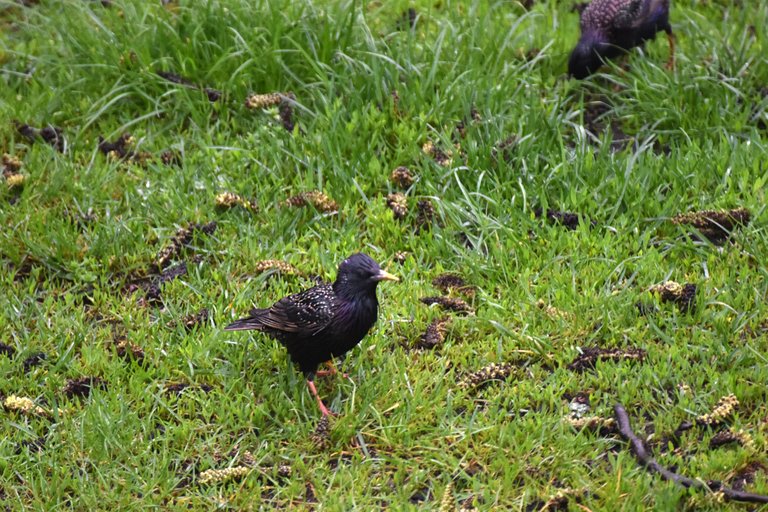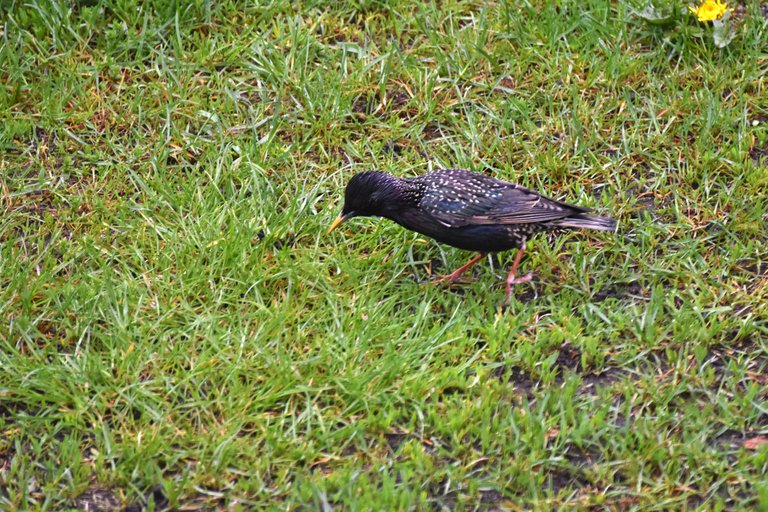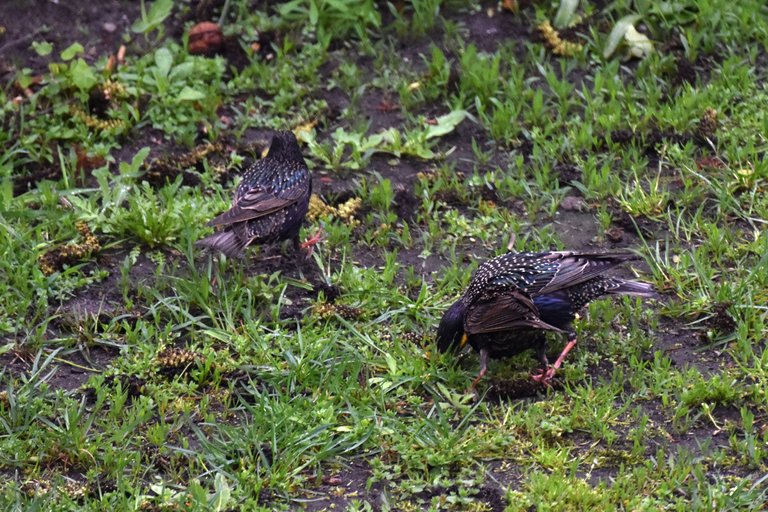 »«
Shot with Nikon D5500 + Tamron 70-300mm lens
All photos and text are my own.