This is my entry for the Feathered Friends - Show Me A Photo Contest Round 15! The theme for this round is "Wings". You can learn more about the contest and how to enter HERE!
My first photo of this Great Blue Heron is my entry!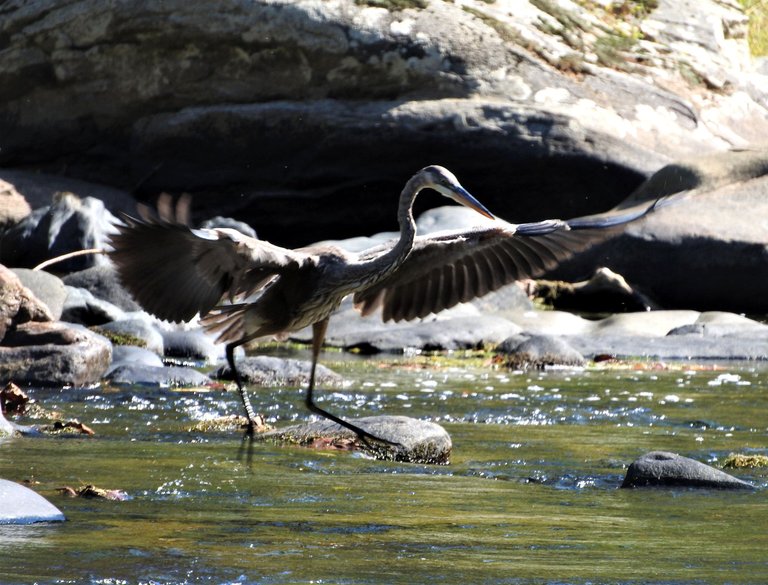 I took my photos at the Big Gunpowder Falls State Park last year. I was on the Big Gunpowder Trail close to the Pot Rocks area located at approximately 11203 Belair Road in Kingsville, Maryland 21087. Belair Road is also known as US-1 and Kingsville is part of Baltimore County.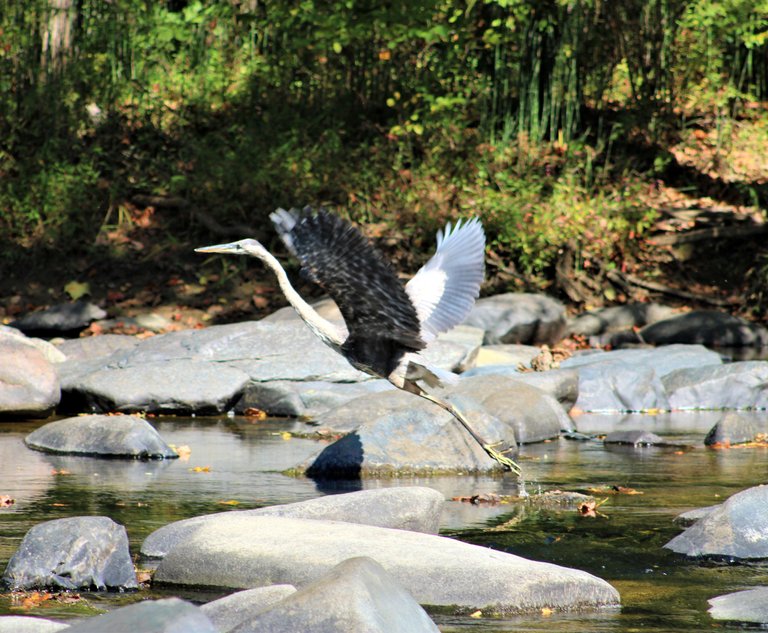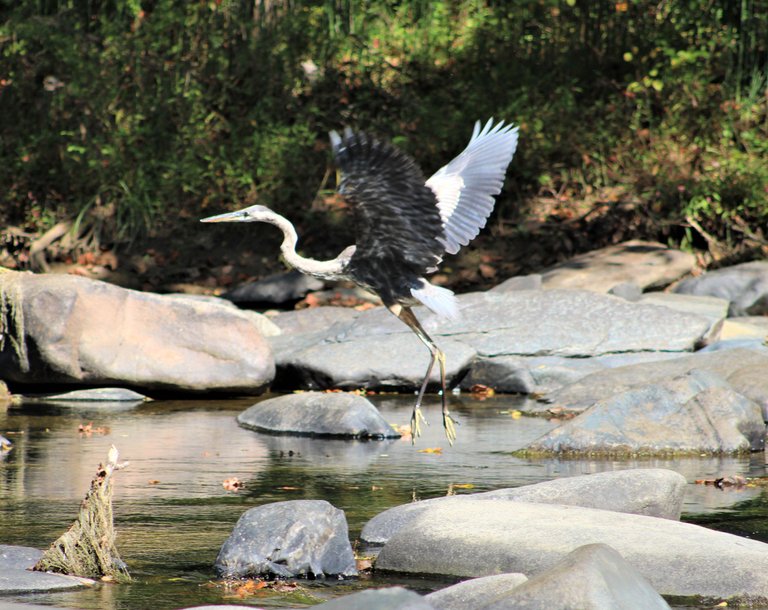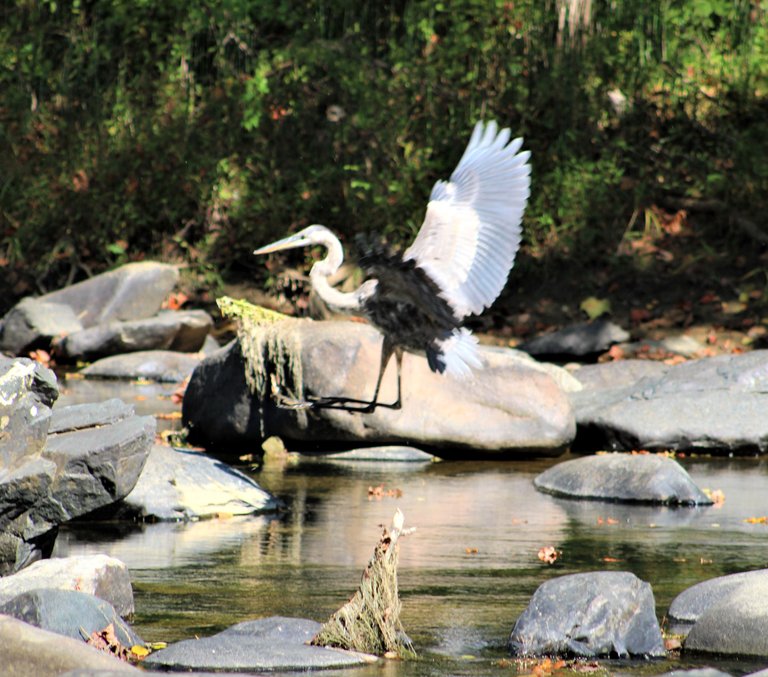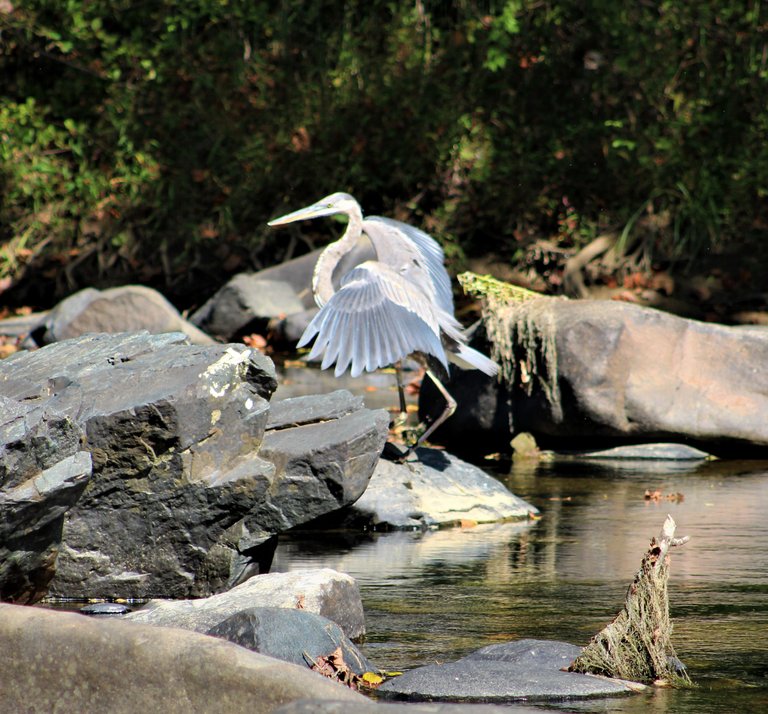 I really enjoyed watching this Great Blue Heron while I was there. He (or she) seemed to happily be enjoying the waters of the Gunpowder River. Be sure to also notice the sunlight on the water as at times it cast some very pretty colors.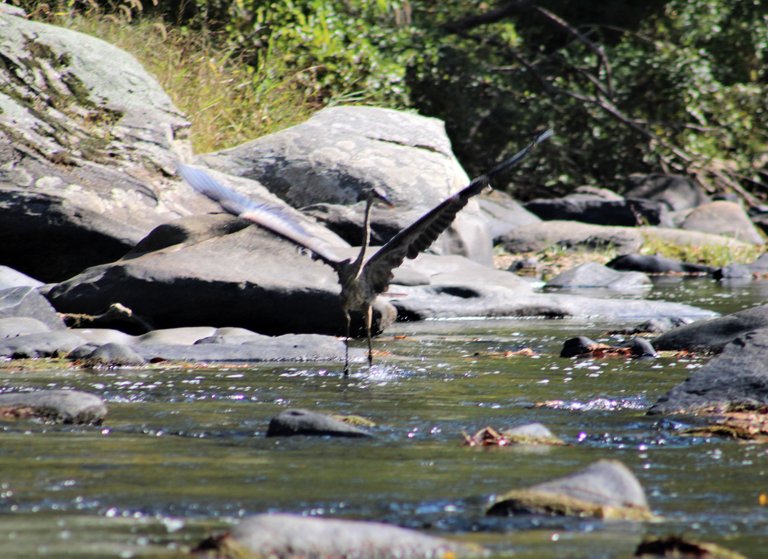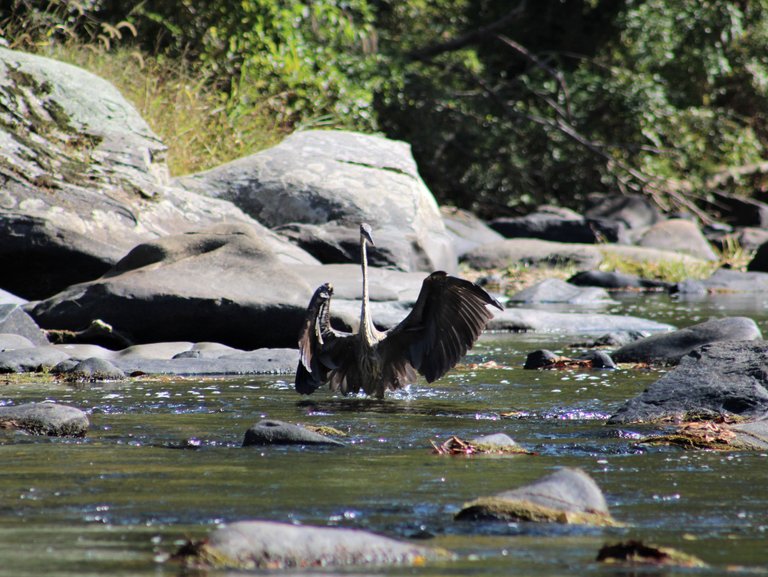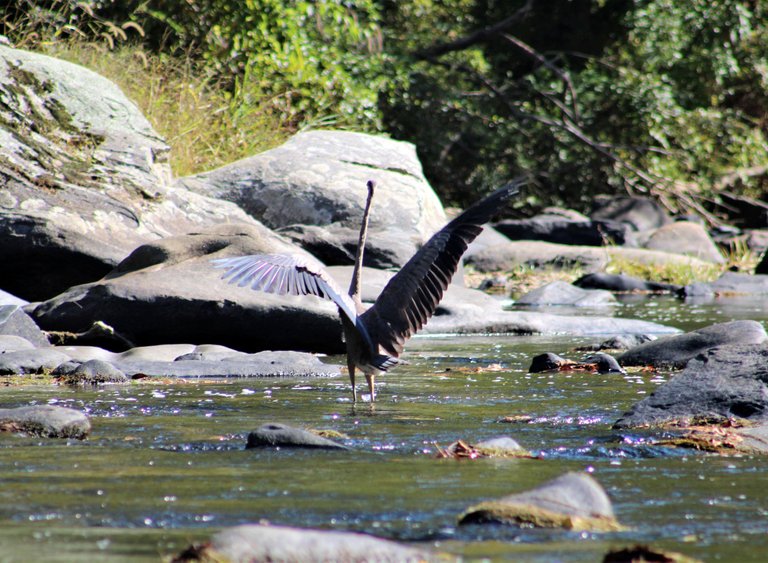 The great Blue Heron has an approximate wing span of 5.5 feet to 6.6 feet! It is amazing to see them in flight, in the water or just perched up in a tree. They also have a loud and distinct call.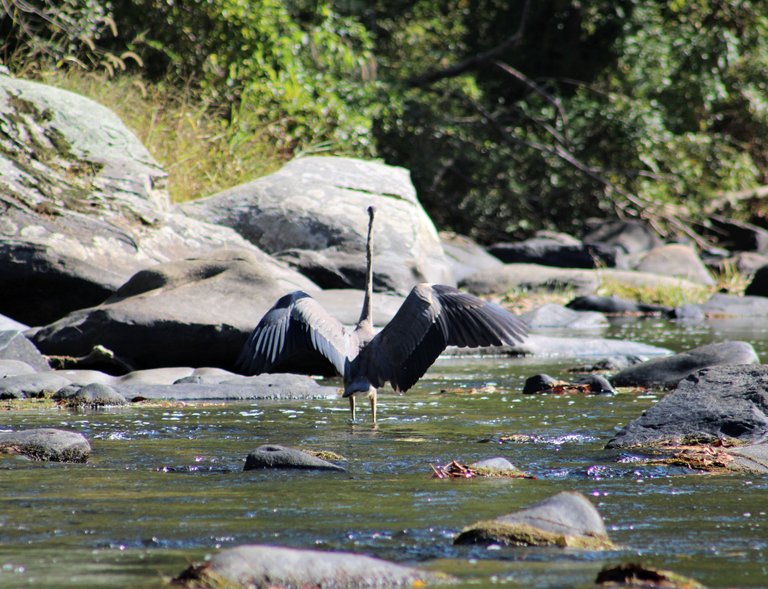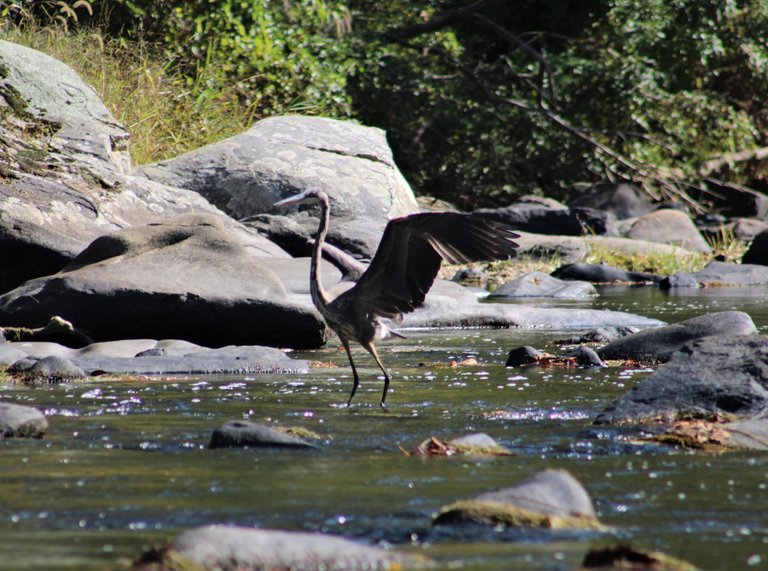 This Great Blue Heron didn't seem to mind me and my husband but we were being fairly still and quiet and didn't try to get overly close for fear of scaring him off. He stayed for a very long time too!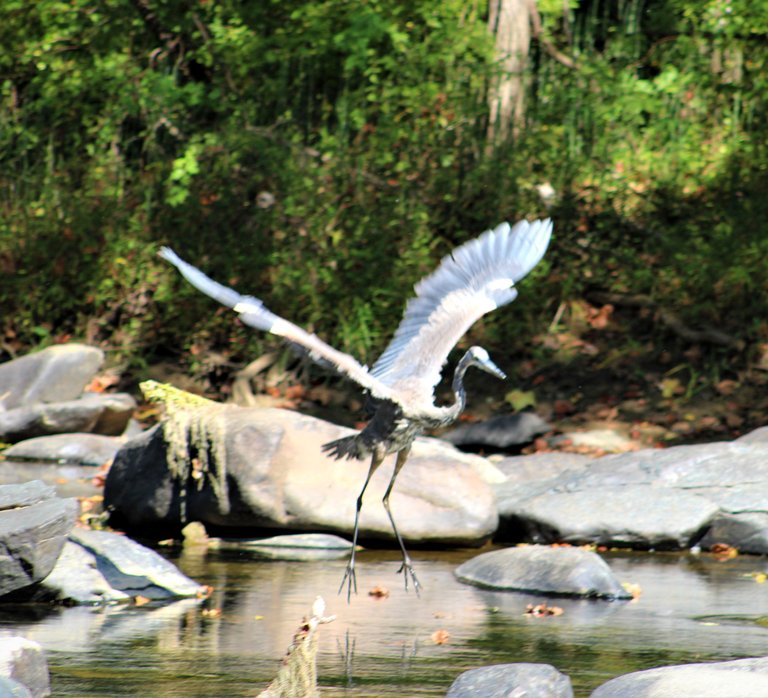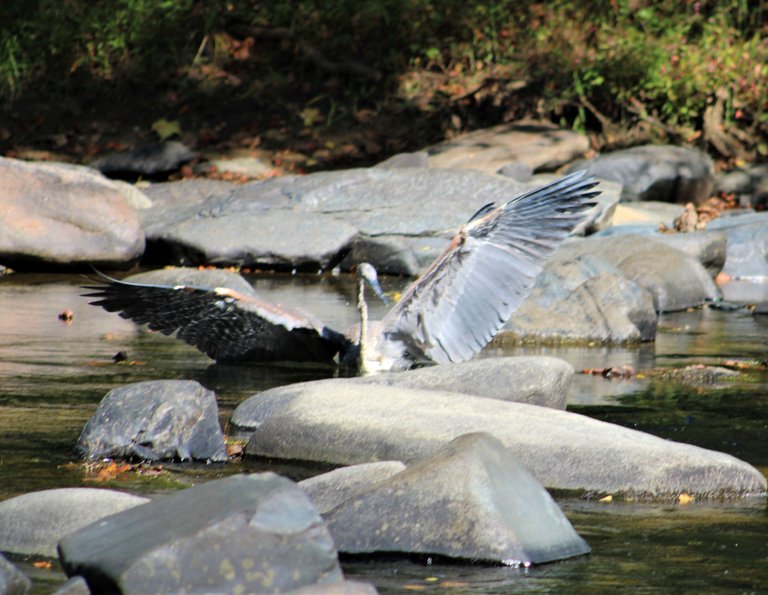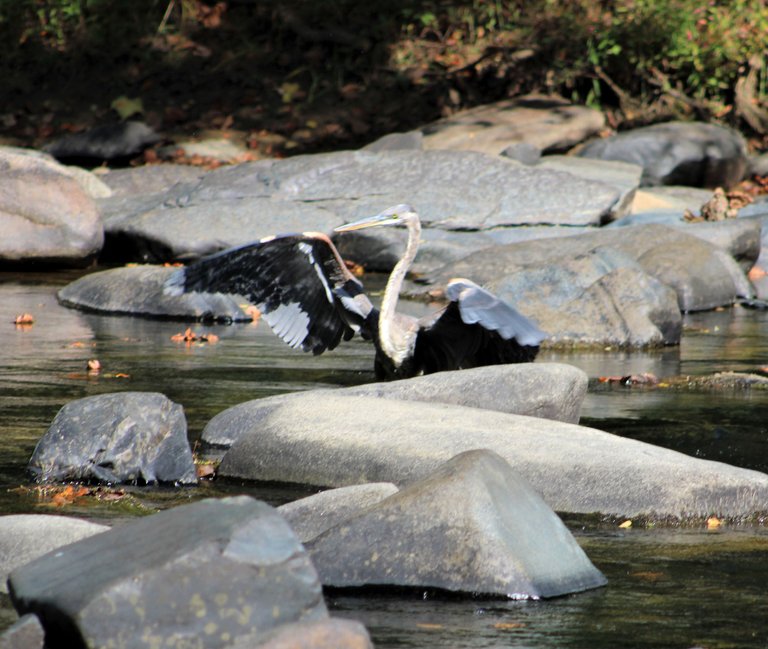 He would stay in a spot for a while then either walk or fly a few feet from that spot to another. Getting himself wet and stretching his wings. I'm pretty sure he was looking for fish and I'm sure he found some. I've seen them catch fish several times at both the Big Gunpowder Falls State Park and Little Gunpowder Falls State Park.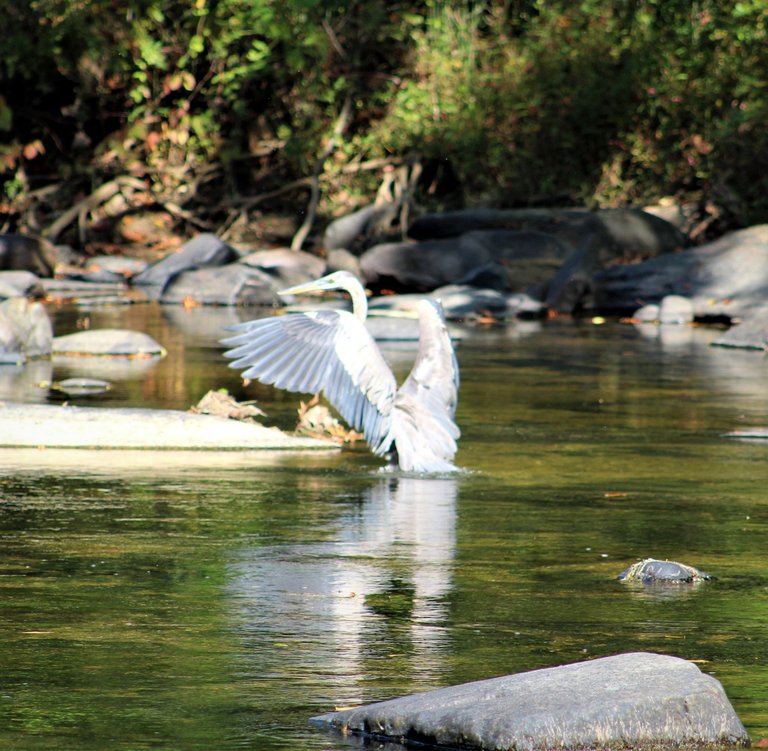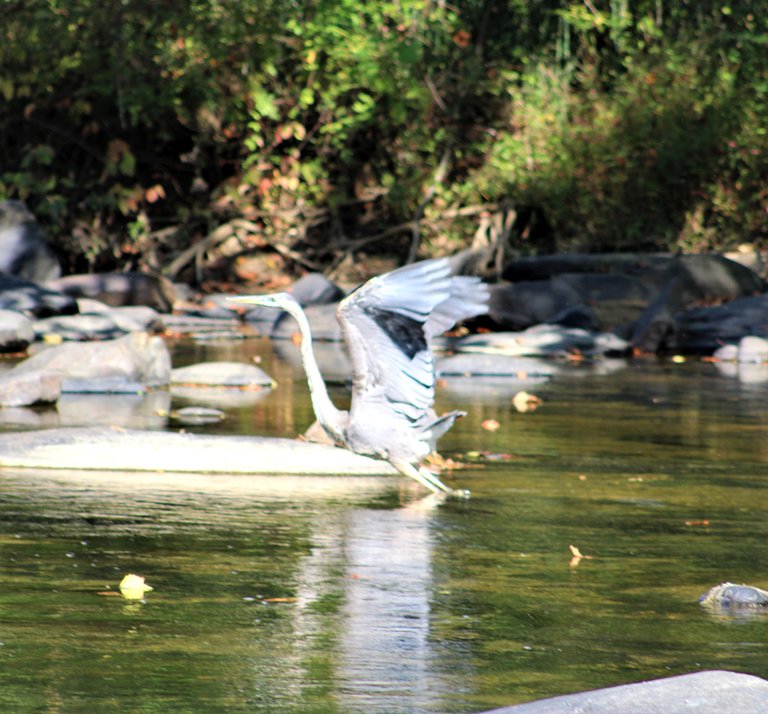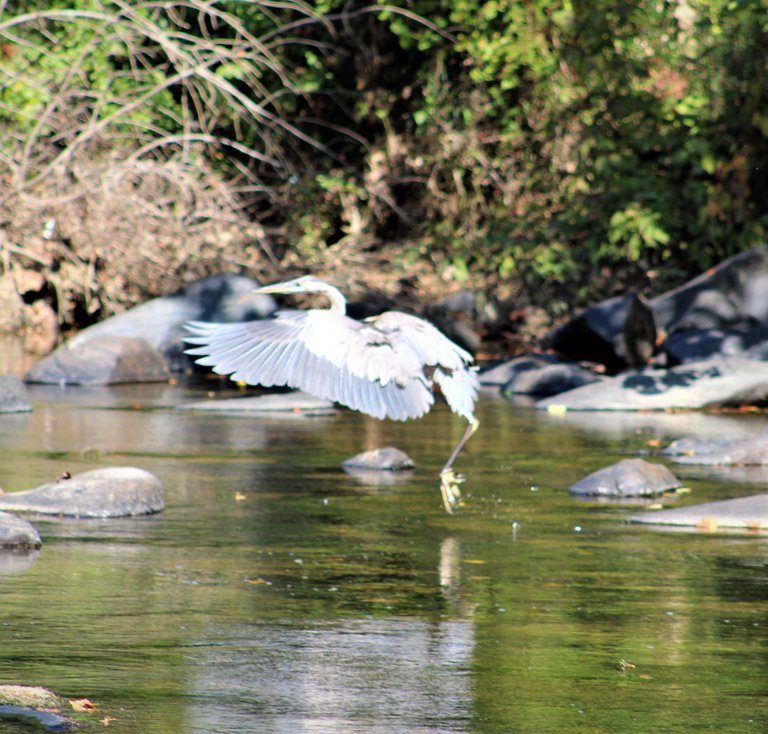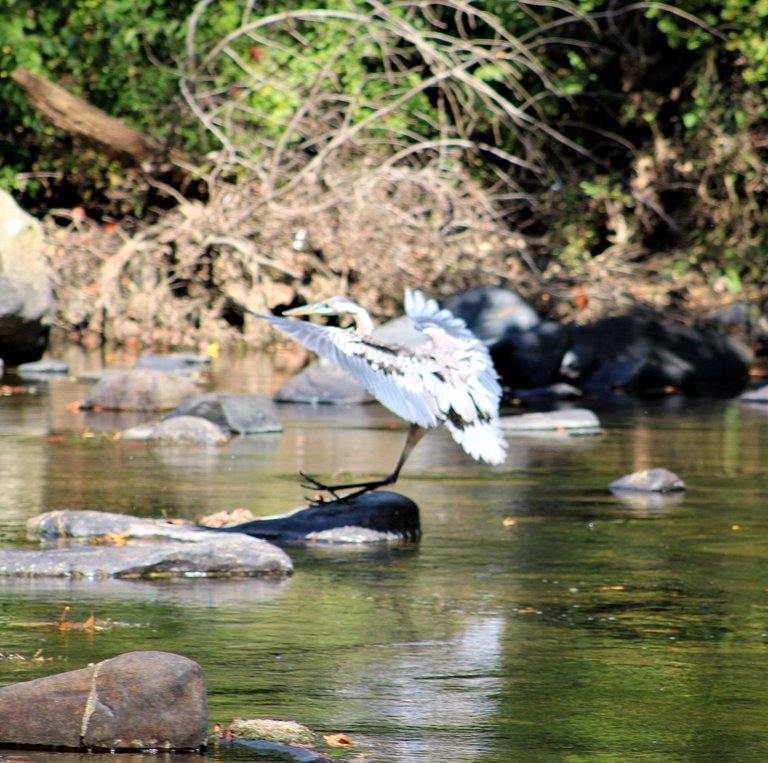 I don't think that I could ever see a Great Blue Heron and not feel excited! They are such marvelous birds and .. well .. pretty "great"! 💖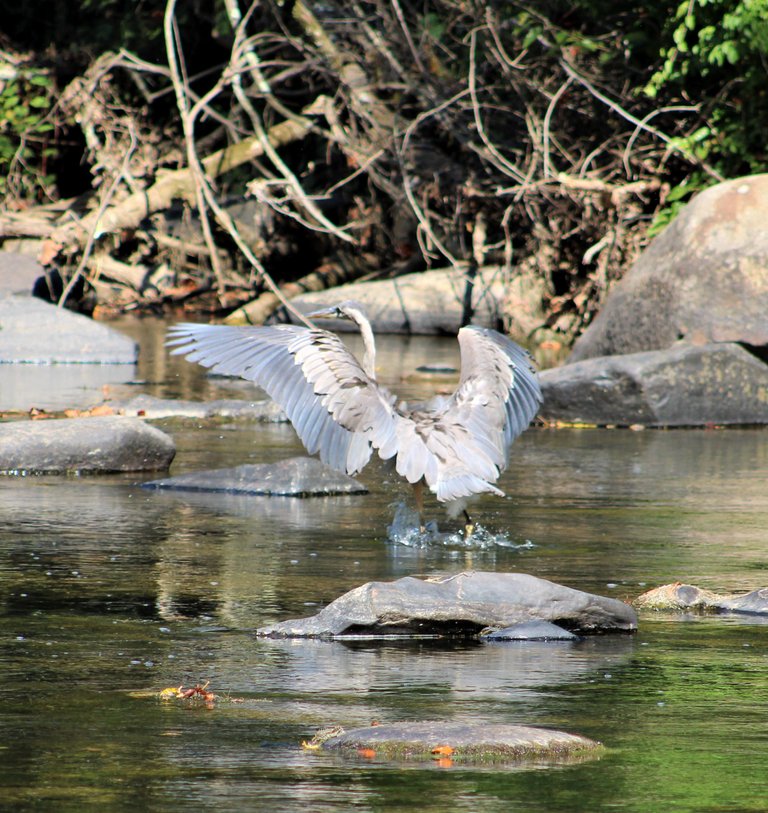 Thank you @nelinoeva for the Feathered Friends - Show Me A Photo Contest!!
Thank you @melinda010100 for #featheredfriends!!
Thank you also to all the sponsors and @oks2crypto for judging!!
All photos and text by me @deerjay. All rights reserved.