This is my entry for the Feathered Friends - Show Me A Photo Contest Round 19! The theme for this round is "Bird and Fence". You can learn more about the contest and how to enter HERE!
My first photo of this male Northern Cardinal is my entry! All of my photos were taken from a window in my home. I placed my bird feeders where I could see them from that window and those bird feeders also hang right by a wire fence so many of my photos, especially of the Cardinals, will show the fence which made this weeks challenge pretty easy for me!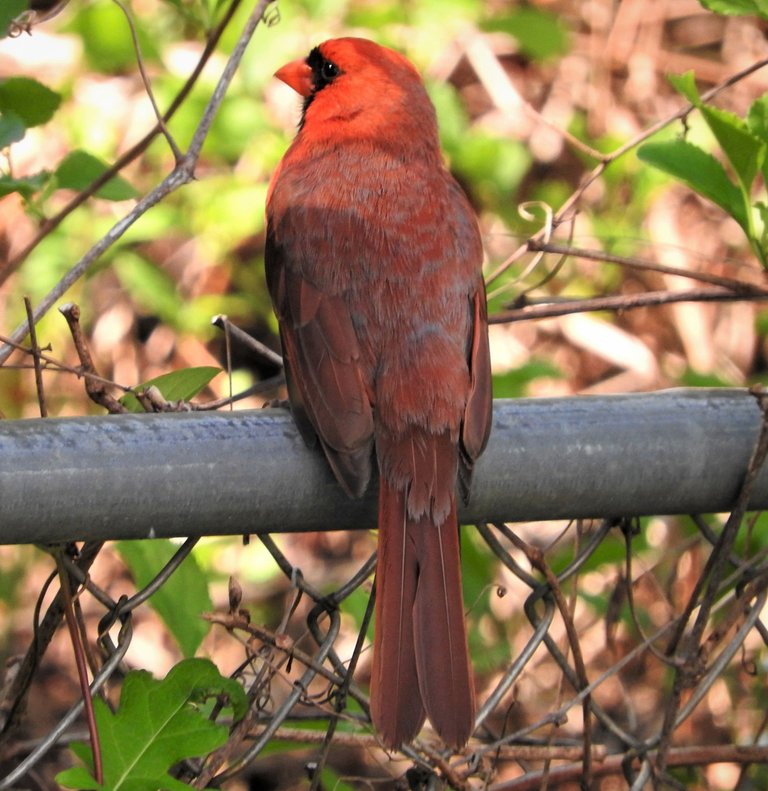 All of my photos in this post are photos that I just recently took earlier this month.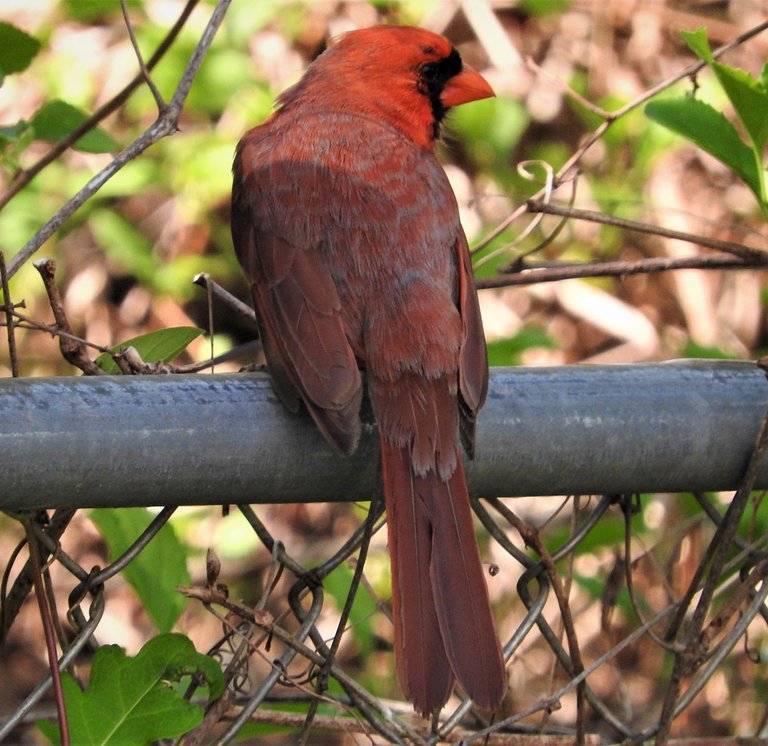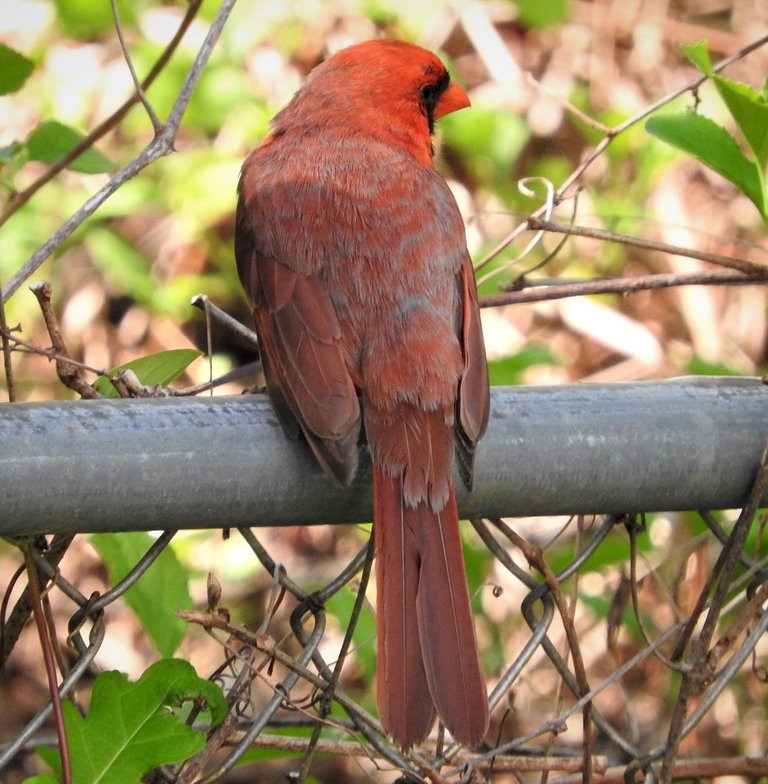 If you are looking for a seed to put in your bird feeders that will attract Cardinals then I would recommend safflower seeds. The Cardinals love it along with some other birds that I like to attract. However, some birds that I'd rather not attract do not care for safflower seeds such as Starlings and Blue Jays. There are still Starlings and Blue Jays in the yard occasionally but they stay away from the bird feeders.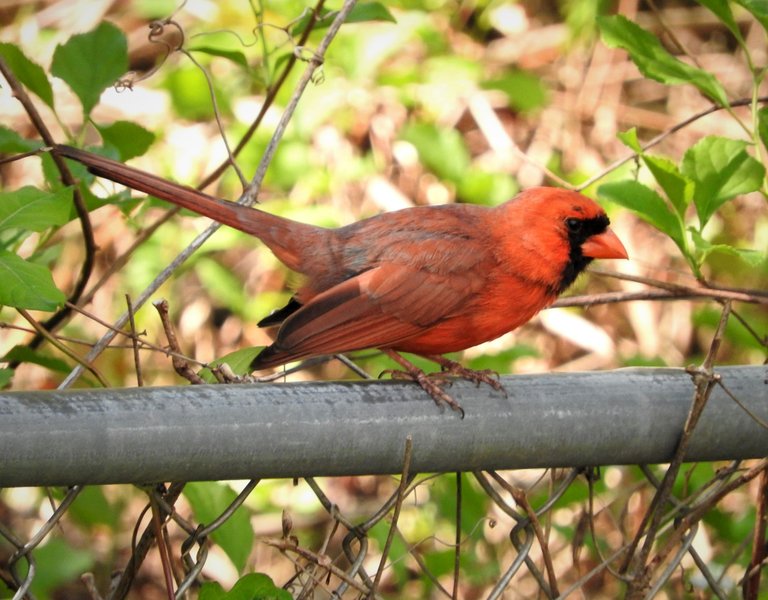 Did you know that a lot of people believe that seeing a Cardinal is a sign from a loved one that has passed on? It is folklore that goes way back and I'm not even sure where it originated but it is believed that if a Cardinal appears in your yard that it is a loved one letting you know that they are near you and watching over you. Another saying goes "Cardinals appear when Angels are near". People have different ways of phrasing it but I think you get the idea! I can see where thinking that the Cardinal symbolizing a loved one visiting from Heaven would give a person comfort in believing it is a sign from them. Honestly, there have been a few times I thought it myself!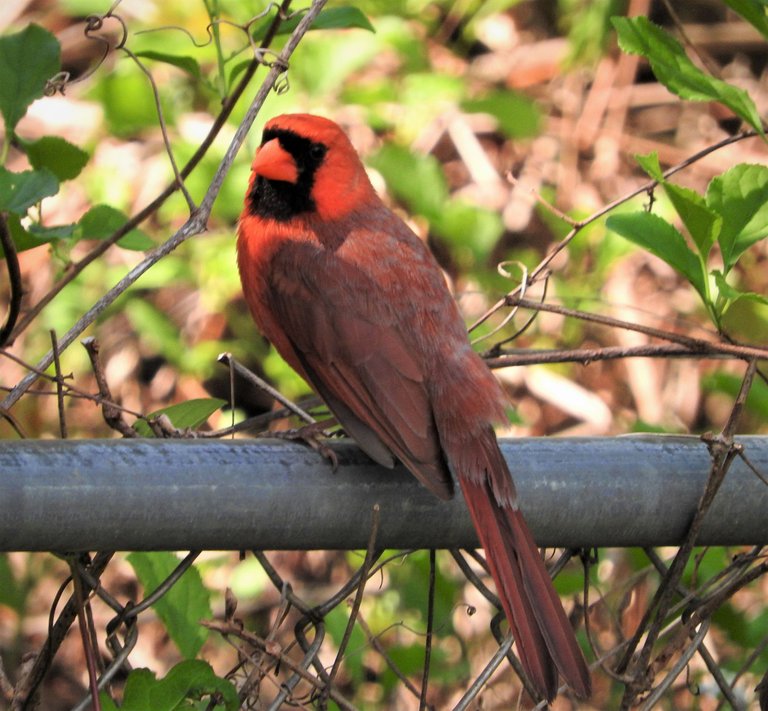 Cardinals are considered to be monogamous birds and mate for life but they will take another mate if one of them dies. When I have a male and female Cardinal visit my feeders I wonder if they are a mated pair. Here is a female Cardinal and even though the female is not as colorful as the male I still think she is just as pretty.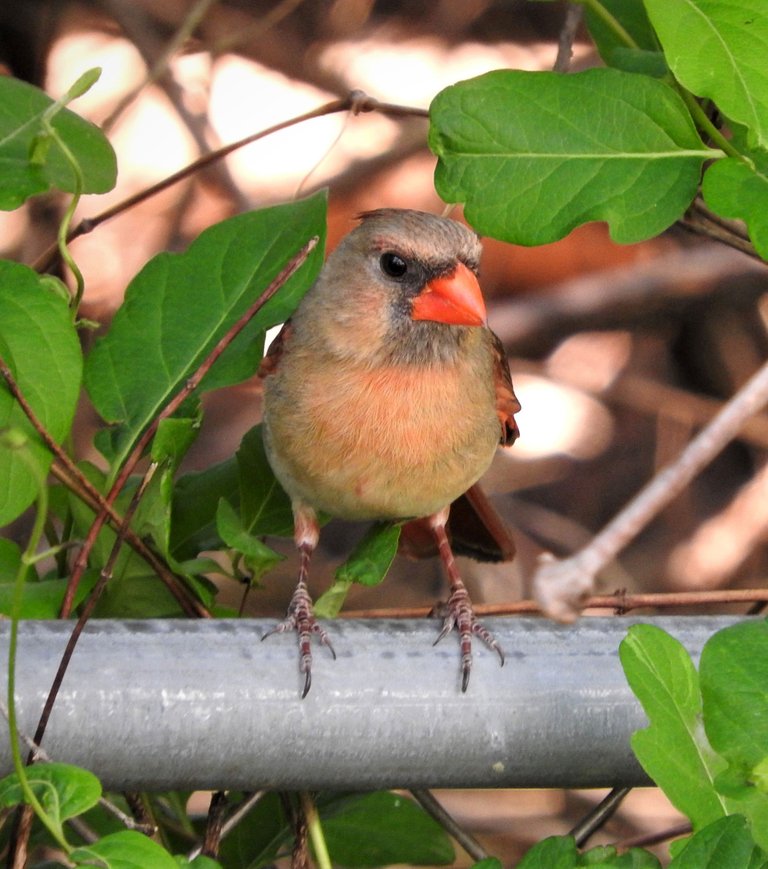 This is my last photo but it is a small collage of edited photos that I put together for this post. I know this won't be the last time that I get to show off these beautiful birds. So long as I keep that safflower seed in the feeders anyway! 😉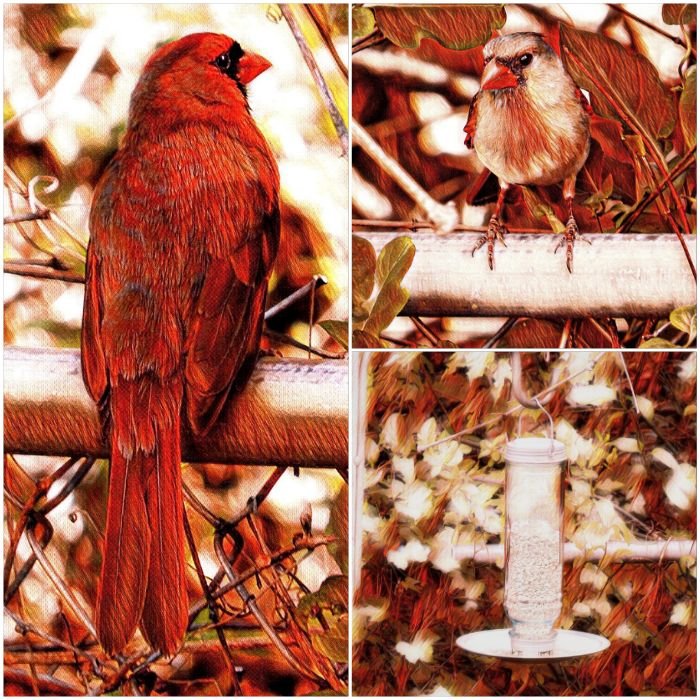 Thank you @nelinoeva for the Feathered Friends - Show Me A Photo Contest!!
Thank you @melinda010100 for #featheredfriends!!
Thank you also to all the sponsors and @oks2crypto for judging!!
All photos and text by me @deerjay. All rights reserved.