This is my entry for the Feathered Friends - Show Me A Photo Contest Round 18! The theme for this round is "Bird In Grass". You can learn more about the contest and how to enter HERE!
My first photo of this Blue Jay is my entry! All of my photos were taken from a window in my home. I caught this Blue Jay in the grass hunting for worms and it looks like he even found one (I think)!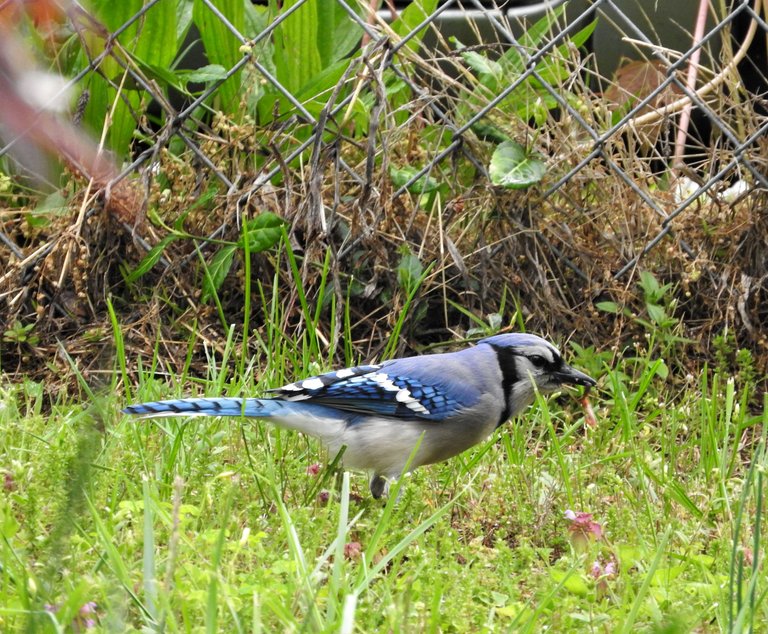 He wasn't the only one out in the grass hunting worms though! I took the next photos from a window on the second floor. I can see the neighbors yard and the Starlings were walking and hopping all around in that backyard in search of some worms.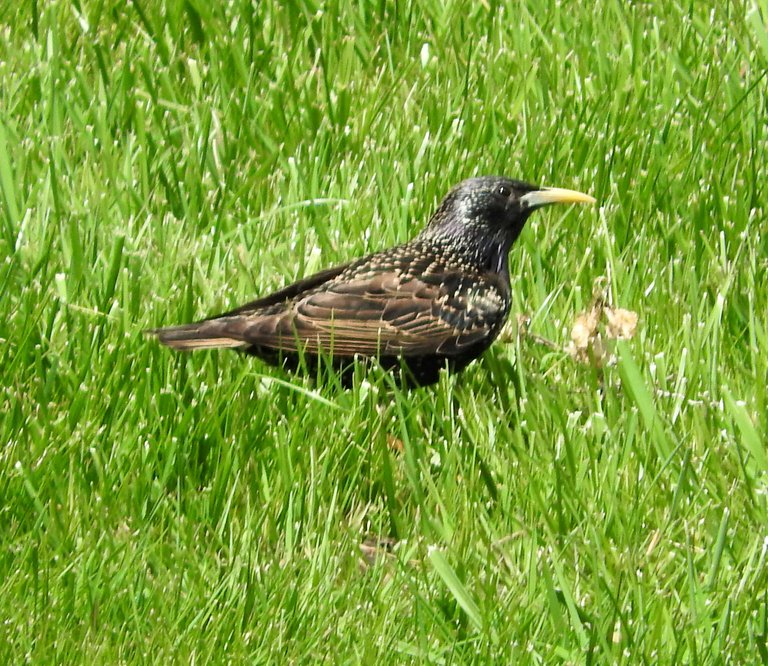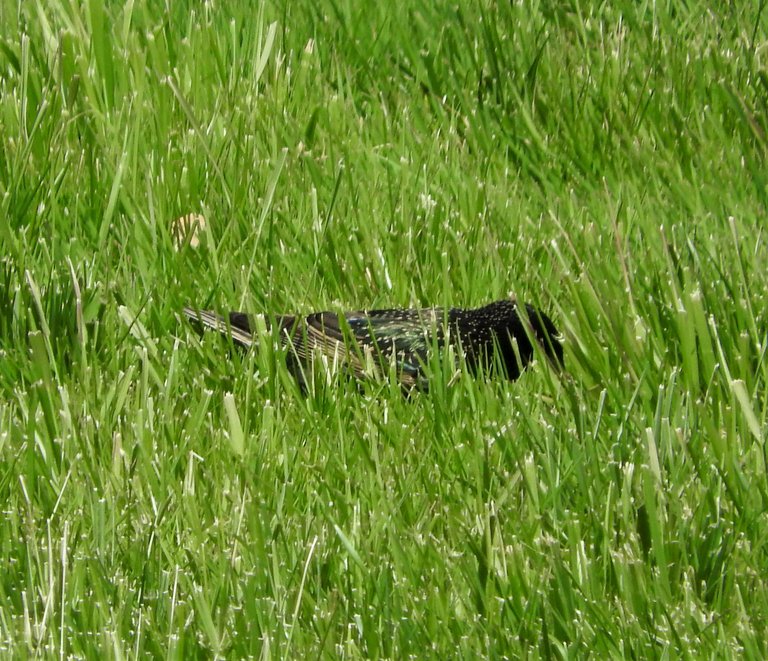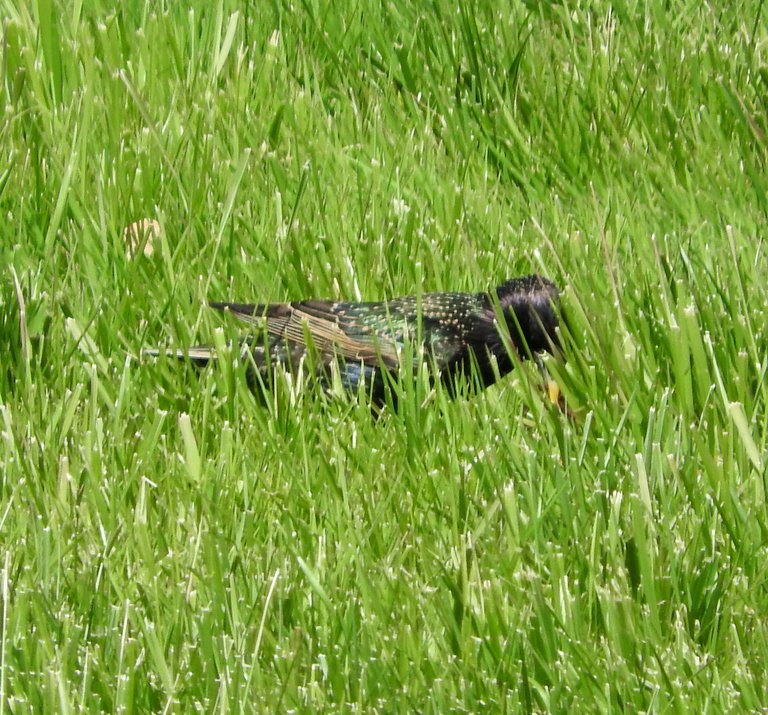 It was really quite funny to watch them! We had rain the day before and they sure know that the morning after is a great time to get some worms!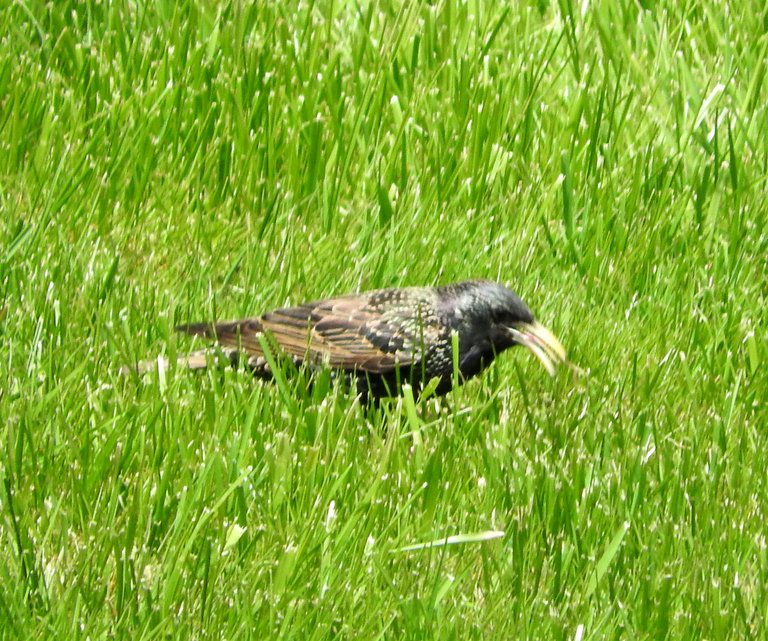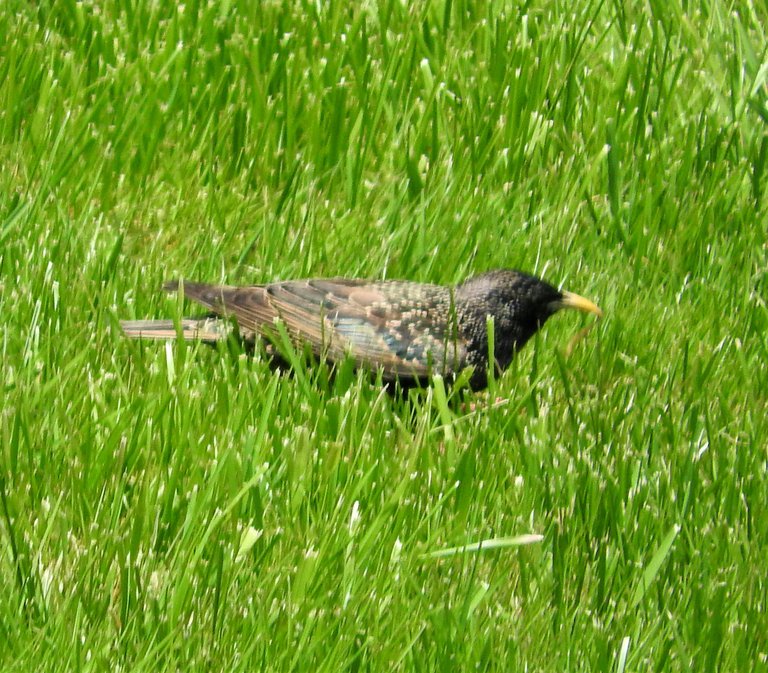 This one just looks "happy as a lark"! Lol ... a little bird humor! But, he looks pretty happy with that big fat worm in his yellow beak!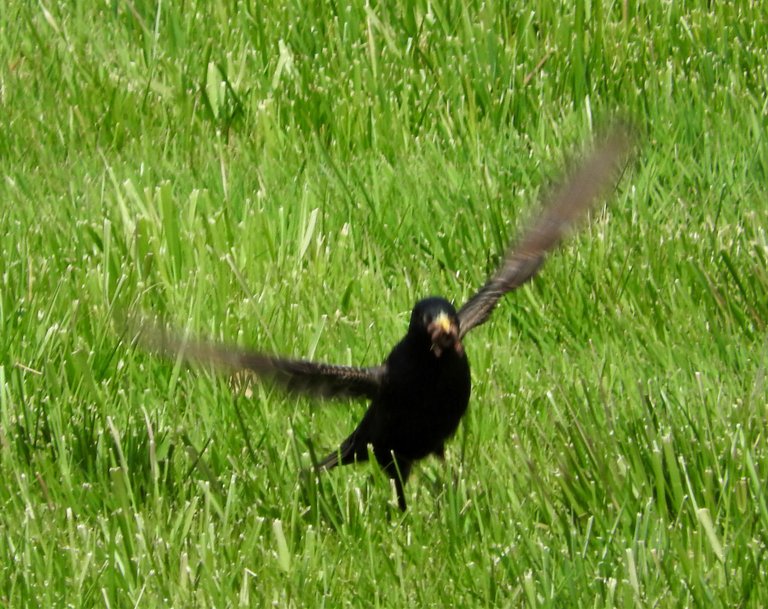 This one looks a little angry! Maybe, he hasn't found a worm yet! Perhaps, it was time for him to stomp over to another spot!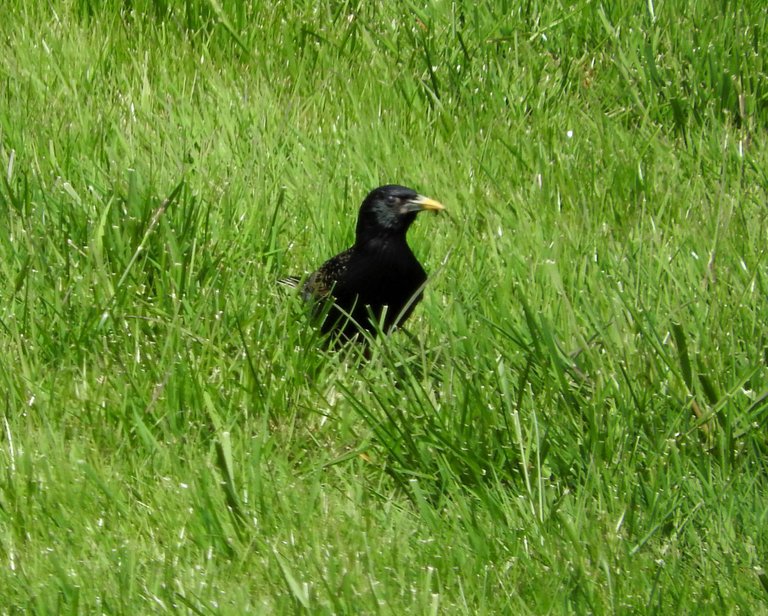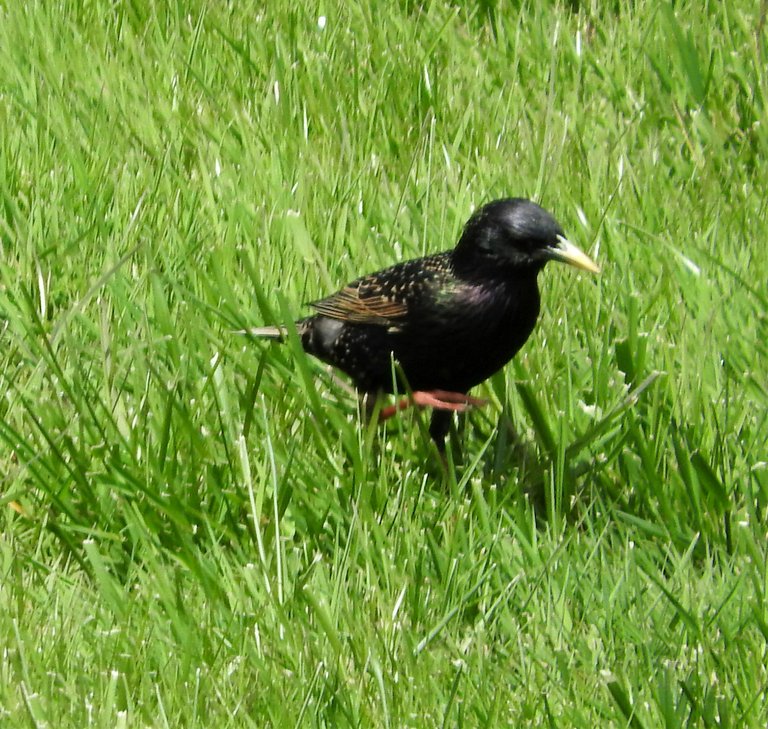 Just kidding! There seemed to be plenty of worms so I'm sure they all had their fill.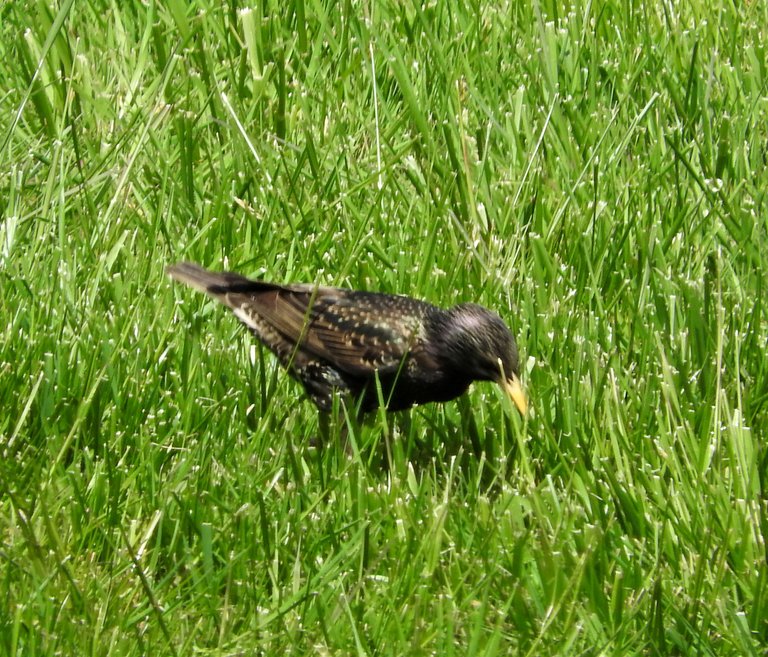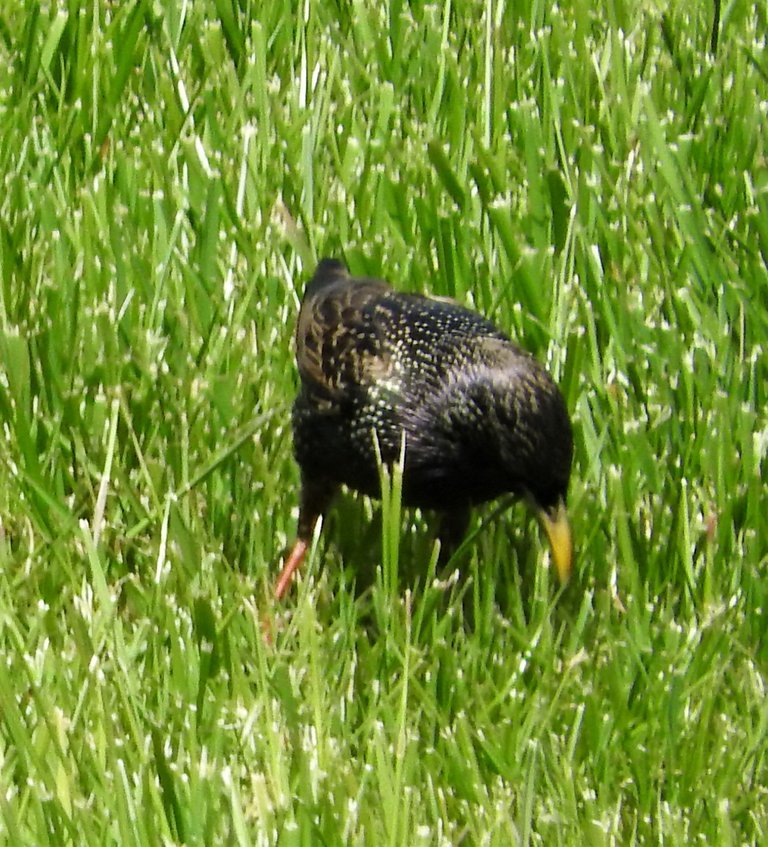 This is a view of the yard which the neighbors keep very nice. I also zoomed in a little. You may just be able the make out at least three dark spots in the grass which were the Starlings. There were a few more but some would take off as others would fly in.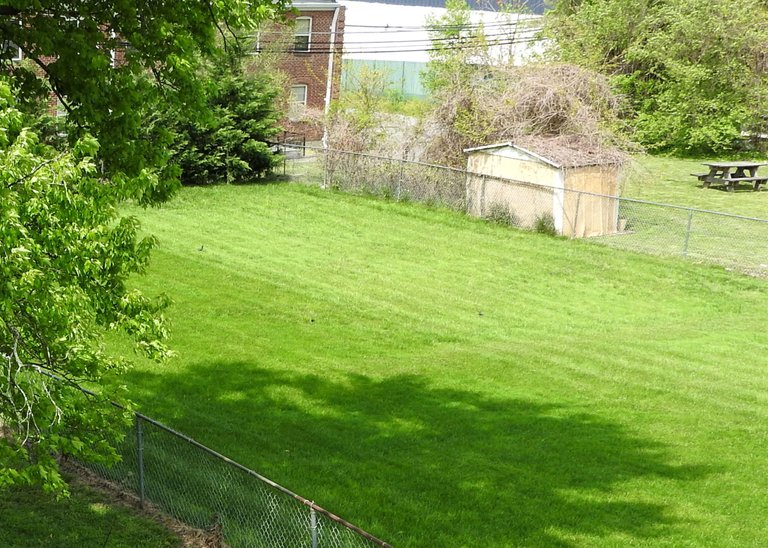 It was fun hunting through my bird photos for these! I hope you enjoyed seeing them and thank you for stopping by! 🙂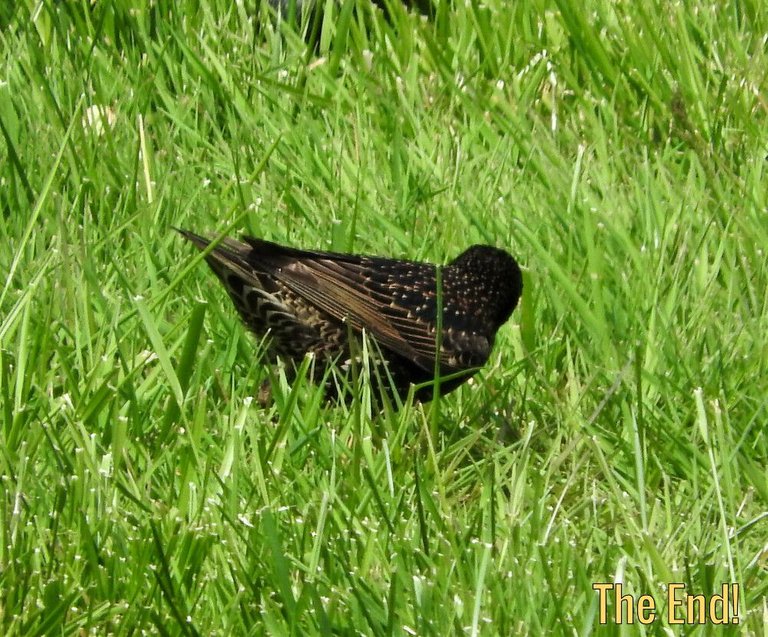 Thank you @nelinoeva for the Feathered Friends - Show Me A Photo Contest!!
Thank you @melinda010100 for #featheredfriends!!
Thank you also to all the sponsors and @oks2crypto for judging!!
All photos and text by me @deerjay. All rights reserved.