Hi fellow Avian Afficianados,
The other day we went to a really nice beach, which will be explored in another post, but the cool part about the beach was the birds that nested in the area and the protection they were under!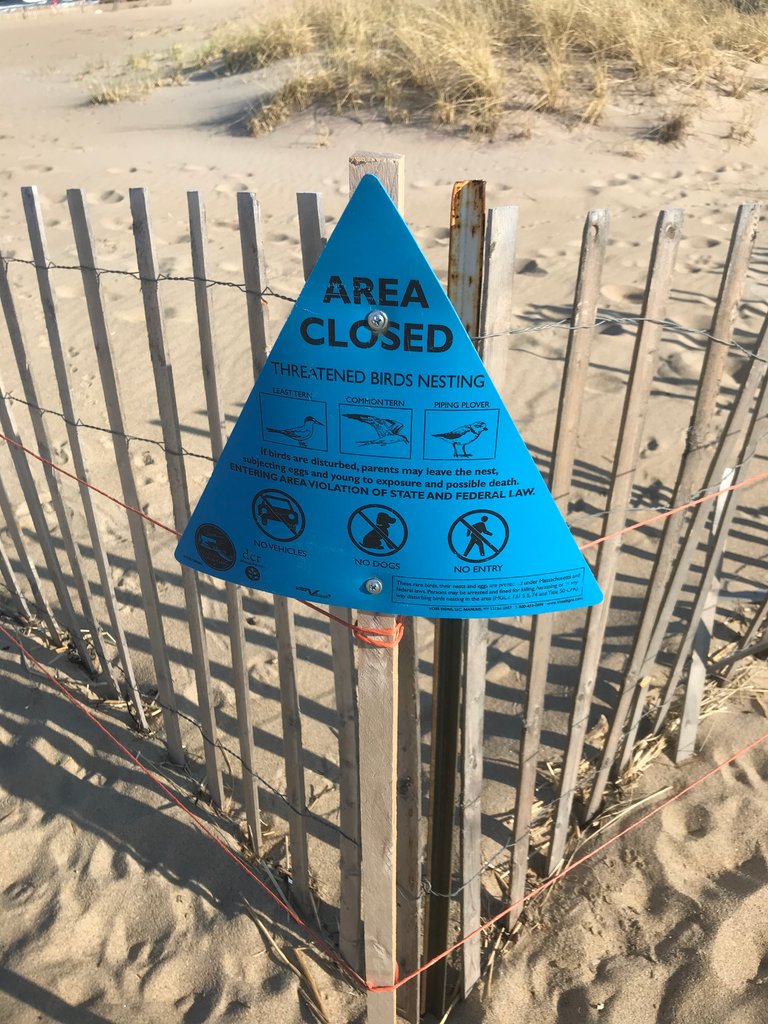 Precarious Proximity
Going to areas like beaches and stuff is really wonderful but at the same time, part of it is not the best for the wildlife in the area that once called the whole thing home. I don't think we should completely eliminate our ability to go to a beach because of wildlife but in this scenario, there was a good medium that was created. The whole area where these birds nest was cordoned off from people and animals like dogs from accessing. I think this is a good approach to protecting the birds while at the same time still allowing us to enjoy the beach and play on it. Best of both worlds, I would reckon!
This was my first visit to this particular beach, even though I've lived relatively near it for almost my whole life. This area is the Salisbury Beach Reservation and is really a nice place to go. Parking does cost a little bit of money to spend the day here but I think we will pay the parking fee this year since we enjoyed it without paying. That's one of the tough things, having to pay for something regardless if we enjoy it or not. If it sucks, paying money to do it is a tough sell to us so we avoid it. Thankfully parking is free for another few weeks, so we will enjoy it while we can!
I was intrigued to see that there were three different species of birds that use this area to nest. I would have thought one would be likely but three is cool!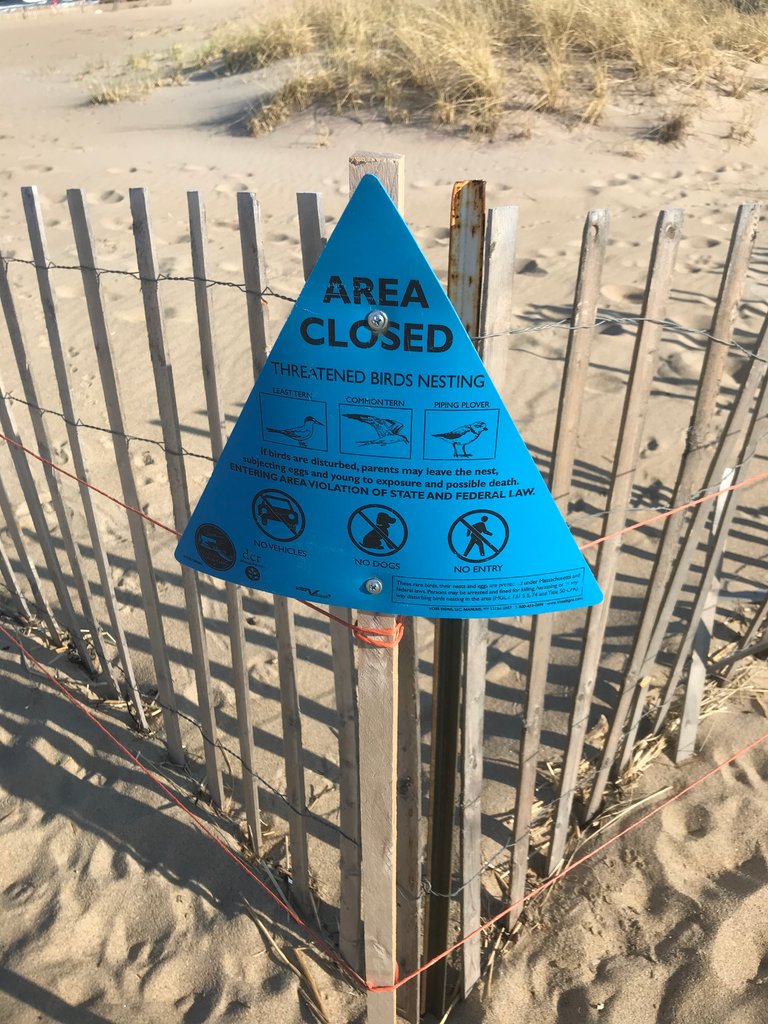 The awesome thing as well was that I got to see the sign but I also got to see what I think is one of the species of birds highlighted! It's kind of hard to see here but I am thinking this is the Common Tern bird which is cool to see the sign telling me what it is. I'm usually clueless what birds are what outside of common ones like blue jays, sparrows and others. Them giving us the name on the sign was nice! The picture below you can see that there are a few other birds near the water trying to land, so I didn't entirely miss the group of them.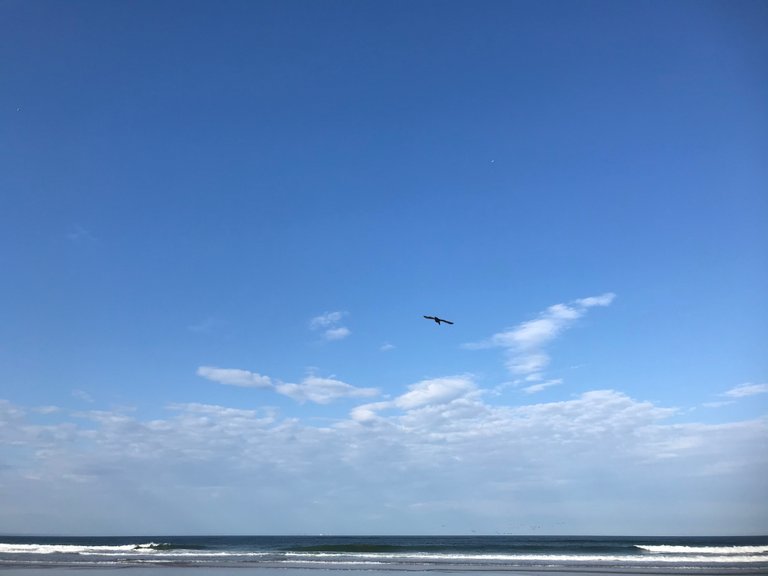 My phone wasn't fast enough to snap more pictures but there were quite a few of these things!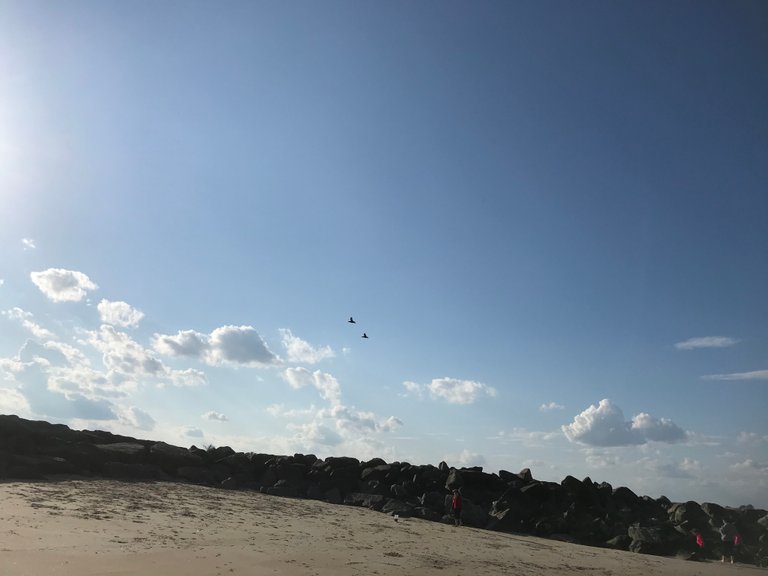 When we were walking, they just kept flying over head and I think all told there were about 20 or 25 floating around in the waves. I couldn't get a good picture of them in the waves but they were definitely a cool bird. I think it might have been something that we saw when we were at the other beach in Maine so I want to try and figure out what those birds are, if they are these ones or if they are a different one.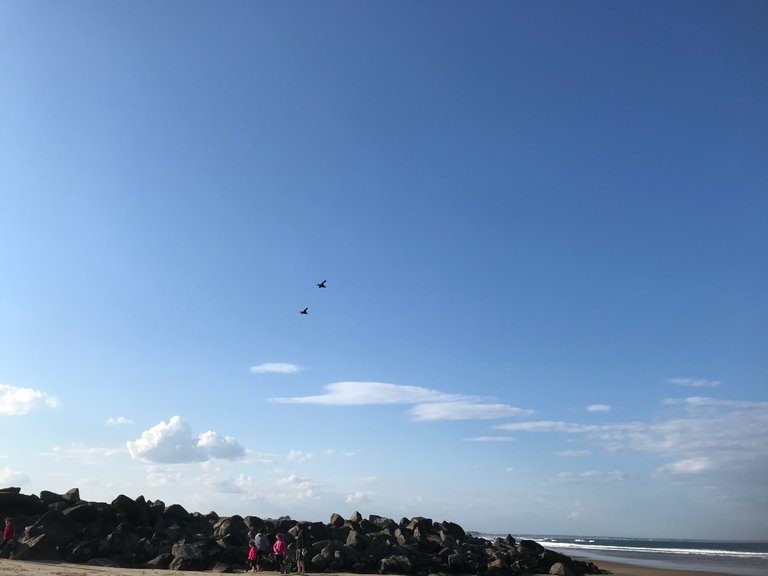 I always like when I can, with the assistance of something like a sign, possible identify the birds that I see around us. It helps me but it also gives a little bit of information to the little man so he could remember it in the future. I enjoy that type of stuff, and have had a lot of fun learning alongside him with this type of stuff!
I'm entering the weekly contest for the SMAP stuff, Share Me a Photo, that is hosted weekly in the Feathered Friends community. This weeks entry is wings! I'll be picking a photo to enter the contest with!

Connect with me!
Do you want to get paid, in crypto, for searching the internet? Try using and signing up for Presearch to earn some great crypto! I've currently got 2,348 PRE tokens, with a market value of $254.13. It doesn't sound like a lot but when you search using sites like Google you get paid $0! Join Presearch to break Google's stranglehold on the internet searches. If you'd like to sign up, use my referral link!
https://www.presearch.org/signup?rid=513043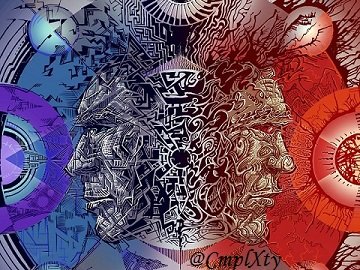 Image source