Feathered Friends - Common kestrel - Falco tinnunculus.
Greetings friends!
Today, I want to share with you a series of photographs that, in my opinion, cannot be considered high-quality photographs, but, in their own way, they are interesting.
My camera does not like twilight, but these pictures were taken before sunset.
So, to begin with, my balcony, on the 9th floor, is an excellent observation platform from which I observe different birds.
As a rule, these are bluebirds, swallows, swifts, rooks, jays, magpies and gulls.
Sometimes, very rarely, I heard the cry of a falcon and a glimpse of him when he flew past me like lightning.
I have lived in this house for 17 years, but yesterday, for the first time, I was able to take photographs of this winged predator.
I may be wrong, but I think this is from Falcon Squad Common kestrel or Falco tinnunculus.
I saw a strange yellow-brown bird on the portico of our house.
She sat huddled against the concrete floors.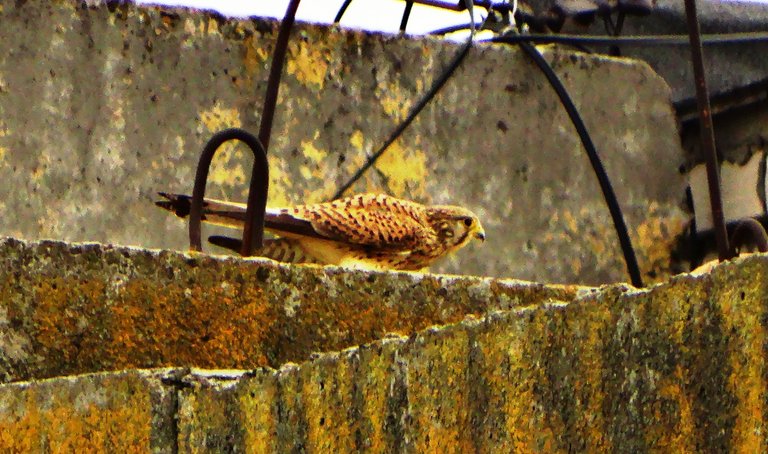 After a while, a second falcon appeared and I caught the moment of mating of these birds.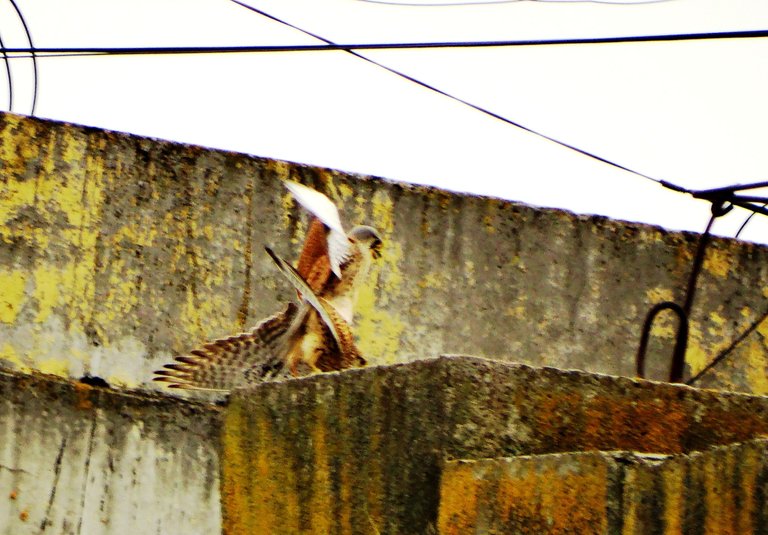 This lasted for several seconds, then the male flew away.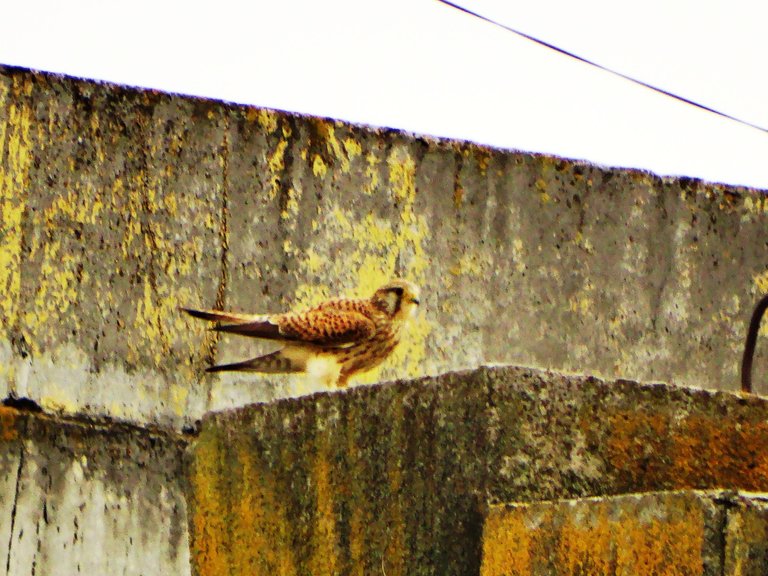 For some time, the female continued to sit on the roof of the house.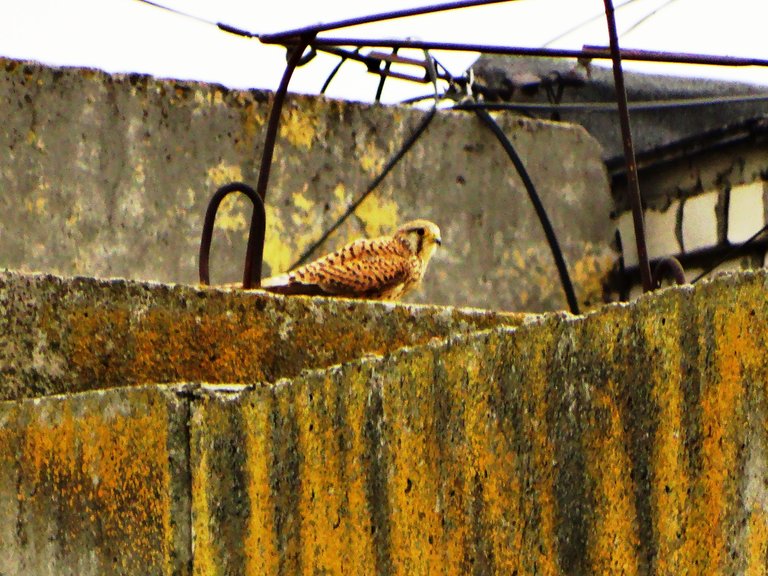 At this time, the male occupied one of the window niches for ventilation of the attic.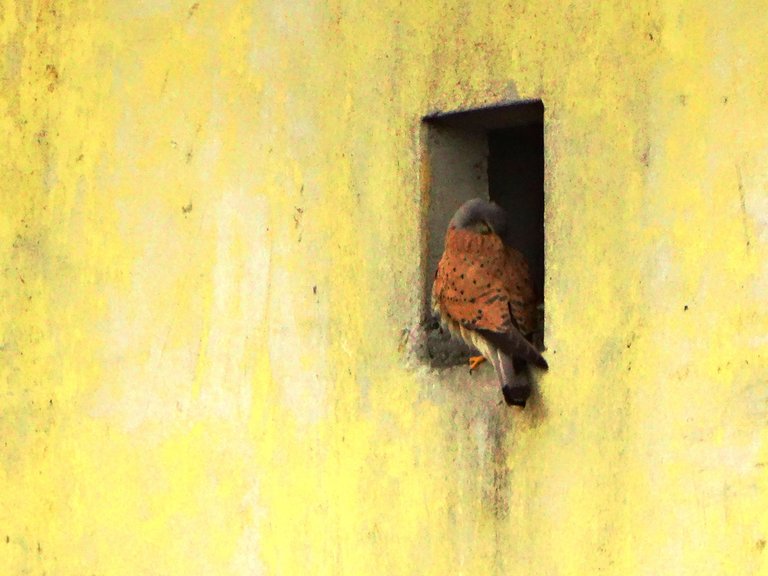 The female occupied another niche, one from the male.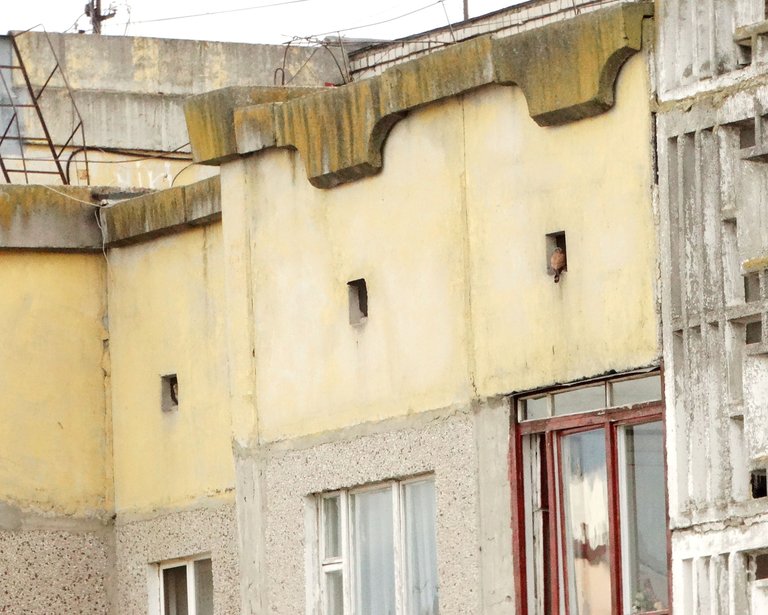 Sometimes, the male flew off to hunt. You see how the male flies past the niche where the female is sitting.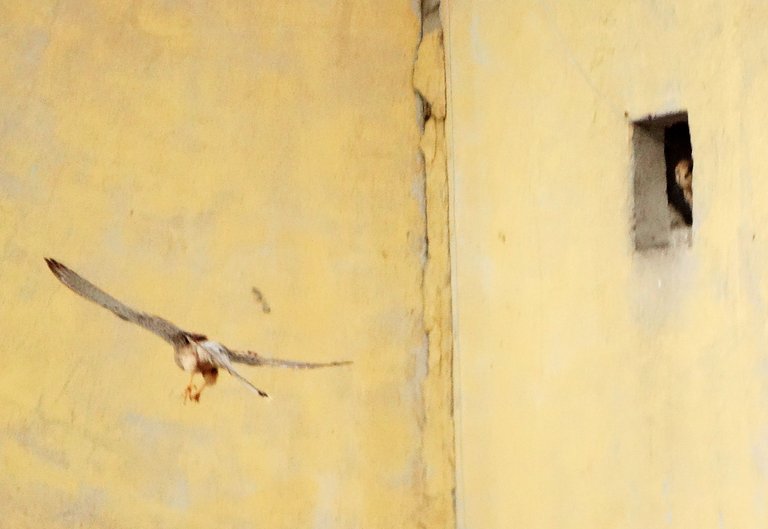 The female seemed to be afraid of everyone. Sometimes, she showed up from a niche.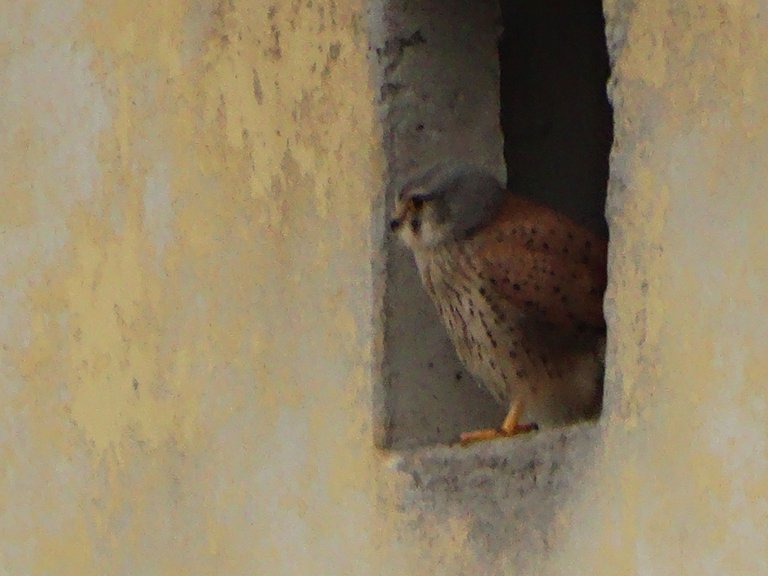 It is strange to see a predator and its prey so close.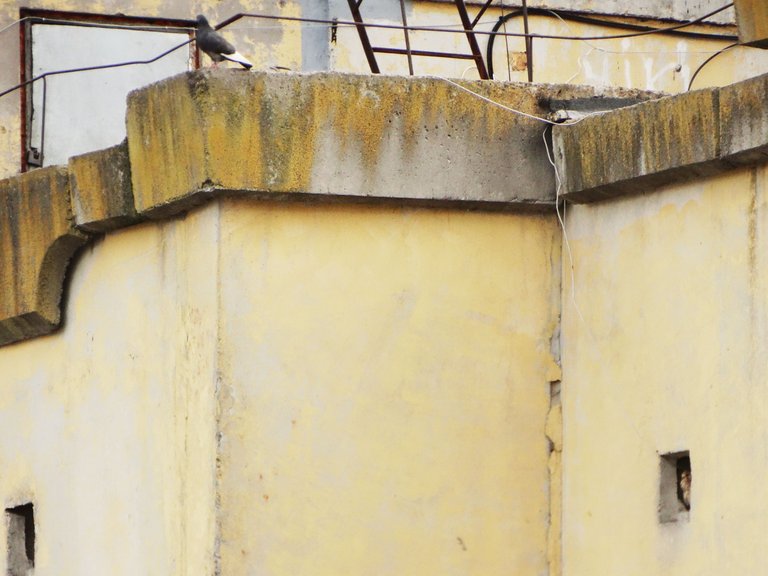 But, everything is not as simple as it seems.
This pigeon attacked a female hawk, these niches serve as an entrance to the pigeons' dwelling, but, there, an intruder.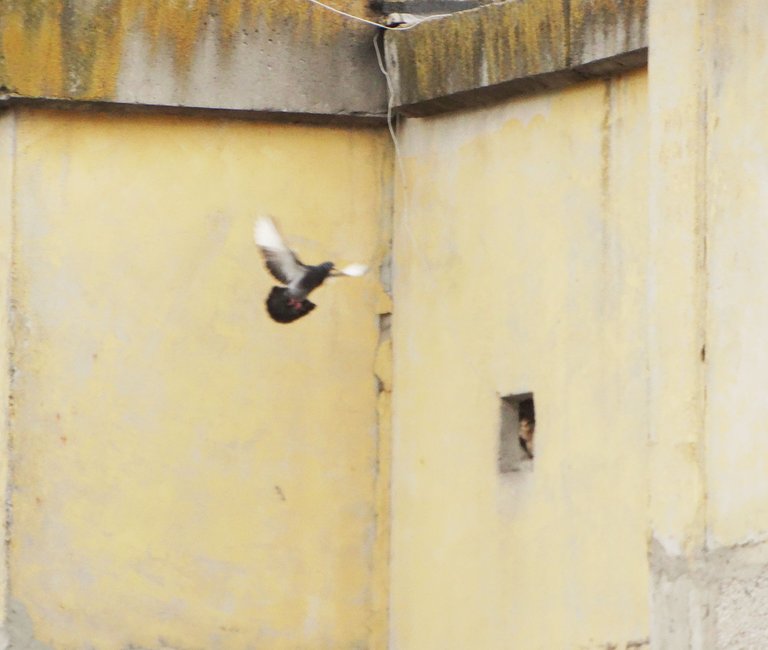 I had to reject a lot of photographs, the distance between me and the birds was too great.
In this photo, you see a male.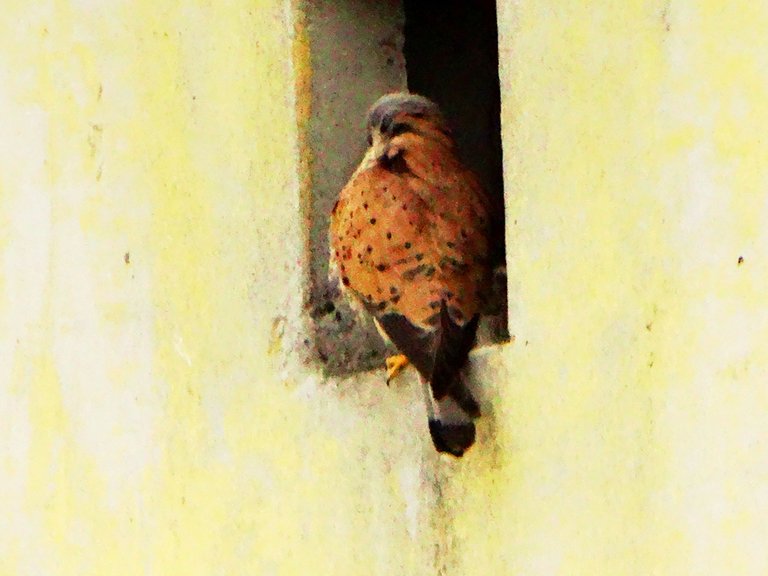 The female has a less contrasting color of feathers.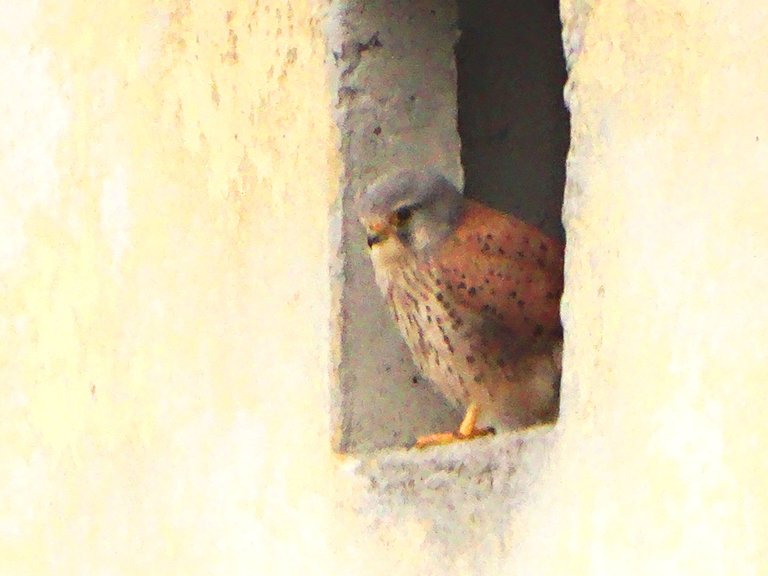 In the next photo you see a male and a female who decided to rest.
Today, I saw these birds out of reach for the focus of my camera and I don't know if I can get a chance to see these interesting birds again.
Happy viewing!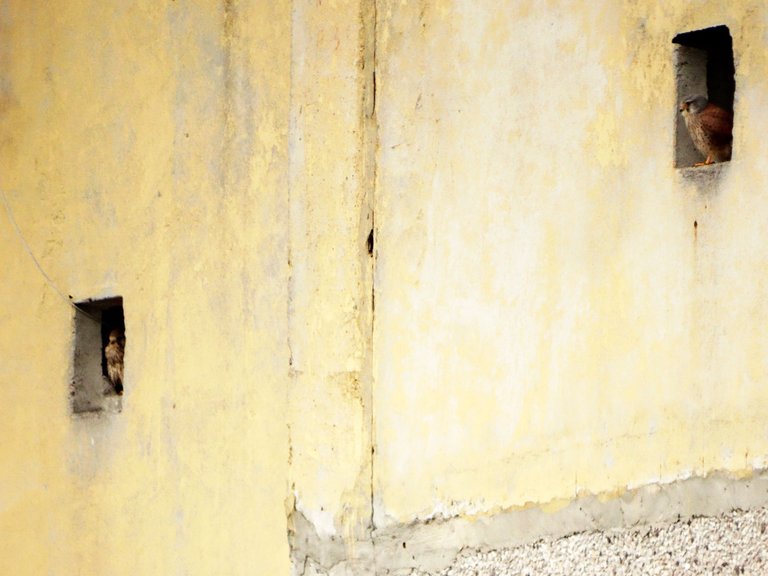 Author @barski
Ukraine
For my publications, I do not use stock photographs, it is fundamentally important for me to use photographs that I have made with my own hands for publication and I can name them - authorial work.
You can go to our blog on the Hive platform by clicking on the bee.