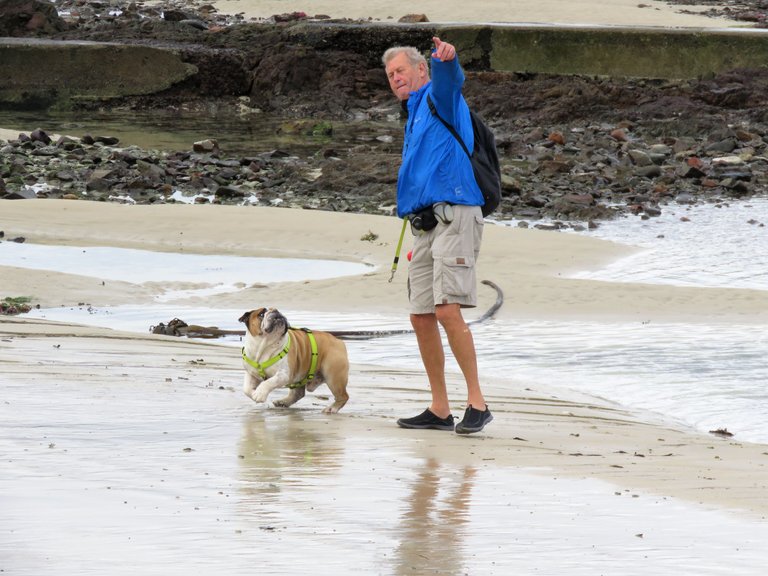 Today I will discuss the importance of taking a break, or as some call it, time out!
After two burn outs, the last one ending up in a serious operation, I started to take heed of the fact that I was busy killing myself with constant work. No breaks at Papillon even on public holidays and weekends for the first 5 years took it's toll in the first burn out. Then after we recovered it was back to the grindstone until I faced death, as a main artery to my brain was suddenly blocked and a stroke would have done me in.
Btw. That's not me in the first photo, just a man taking a break with his friend.
They mention 6 reasons why we have to take breaks.
Here they are.
You'll Reset Yourself Mentally


You'll Feel Way More Productive When You Return


You'll Gain A Better Work/Life Balance


You'll Realize You Need To Stop Taking Work Home


You'll Rekindle Your Relationships


You'll Reset Your Focus

That's me in the picture above and I have changed my focus to become a child again 🤣 🤣 🤣
To start, you need to change your thinking. What's the first thing that pops into your head when you think 'vacation'? Chances are, it invokes thoughts of travel and a hotel stay, and perhaps a specific destination. The thing is, at its core, taking a vacation is simply taking time off away from and disconnected from work. It requires nothing more than turning off your phone and laptop and not doing any work.
Source
Six reasons to take a break Source
I did not want to explain the importance of taking breaks in my own words, simply because I am not an authorized medical expert in it, but I trust that you will take this post to heart.
Stress created by constant business and worries is a killer and we all have to be aware of the dangers.
Heed the times and the dangers.
And That's All Friends!
Note: All photos are my own and taken with a Canon Powershot SX60HS Bridge camera.
We hope that you have liked the pictures and read the story.
Thank you kindly for visiting a post ny @papilloncharity