Cold mornings mean everyone is in search of a sunbeam.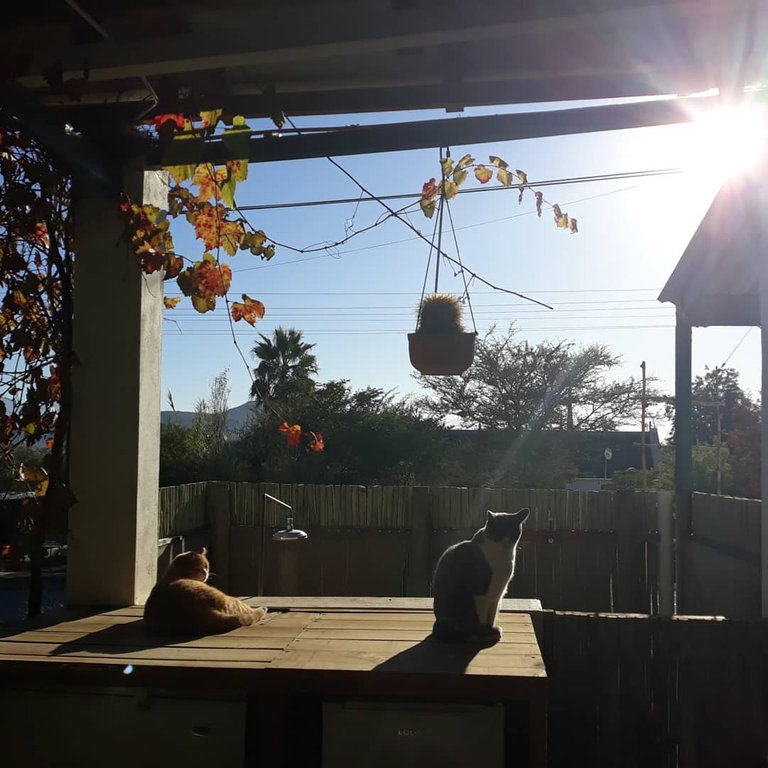 Even Gandalf the Grey and Rambo call a temporary reprieve to the testosterone tribulations.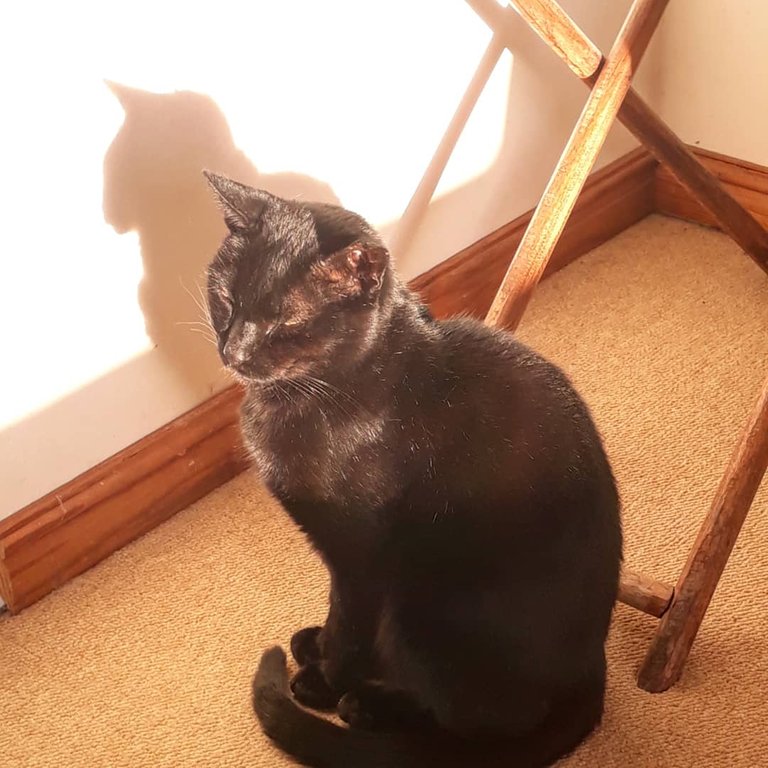 Princess Pearli is a shadowy study in sepia.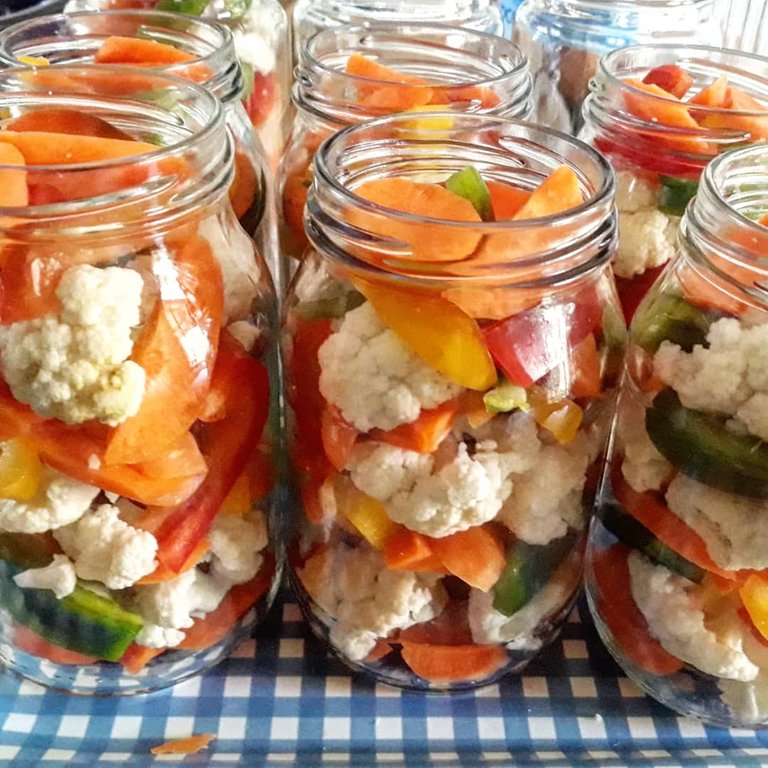 Kitchen day was a largely plant-based affair.
With a single jar of pickles in stock, and a rave IG review, it was time to replenish.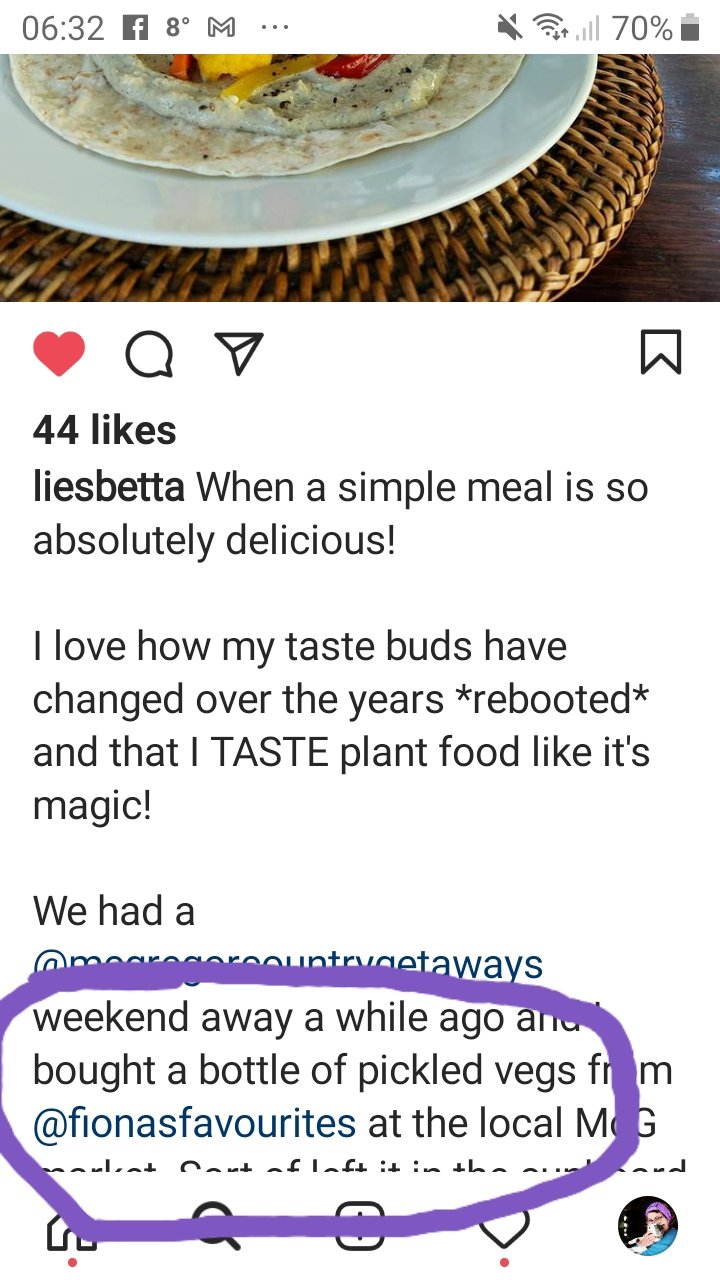 It might be counterintuitive to be making pickles ahead of winter but there are two, no three, reasons: pickles must pickle, the basic ingredients are all readily available. It's the end of capsicum, and the beginning of cauliflower, seasons. Both essential ingredients. Thirdly and because our winter days can be gloriously sunny, pickles are popular picnic and lunch picks. (Now, how's that for alliteration?)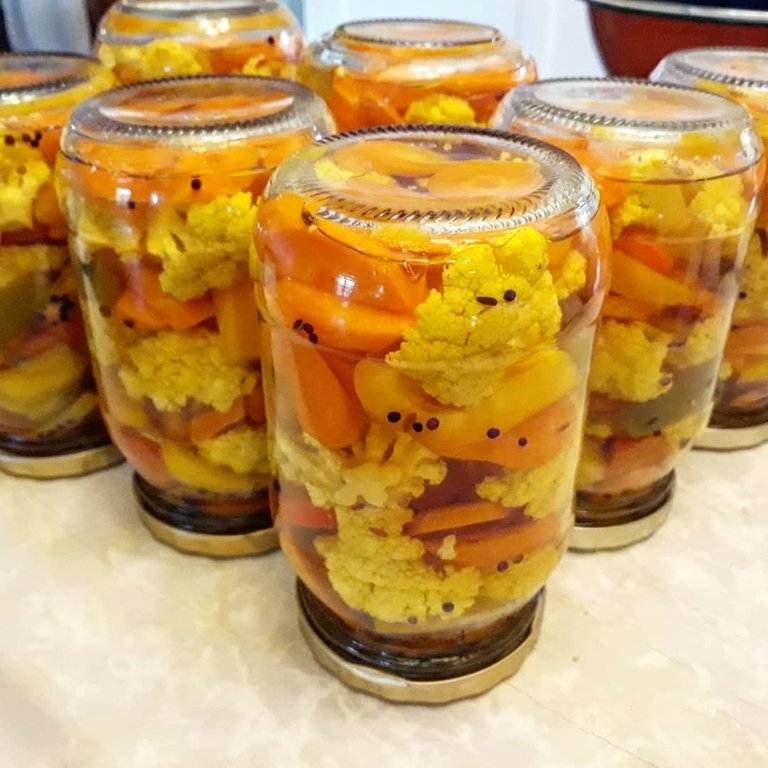 Once they have been processed I turn the jars on their heads: to get a better distribution of the spices and seeds. In a day or two, they'll be costed, labelled, priced and stashed in the stock box and cupboard.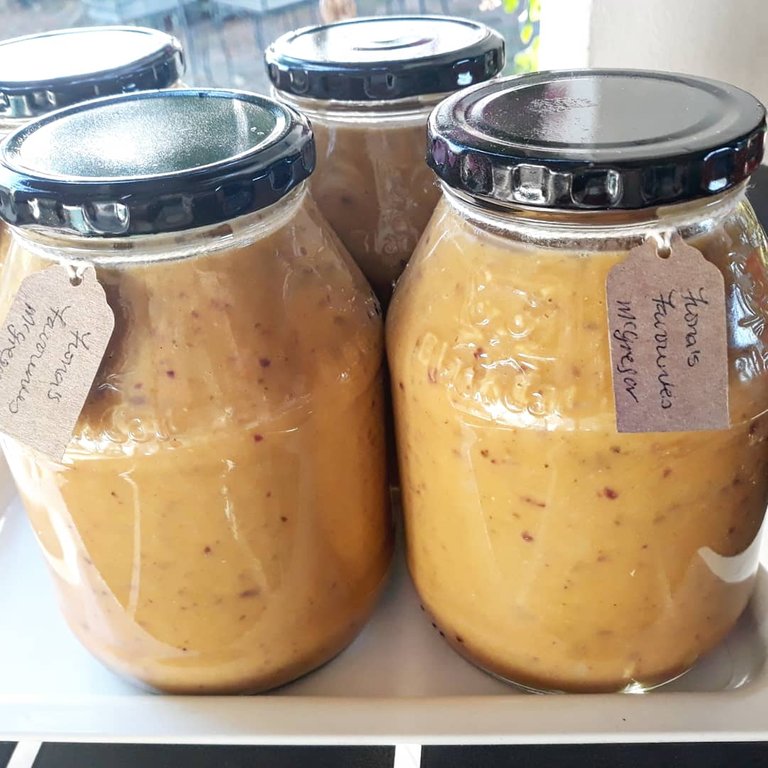 The other product, in addition to the usual sourdough rolls, was a vegan Thai flavoured, roasted sweet potato and lentil soup. With the now evident seasonal change, I will probably do a soup of the day. Each week. If you know what I mean...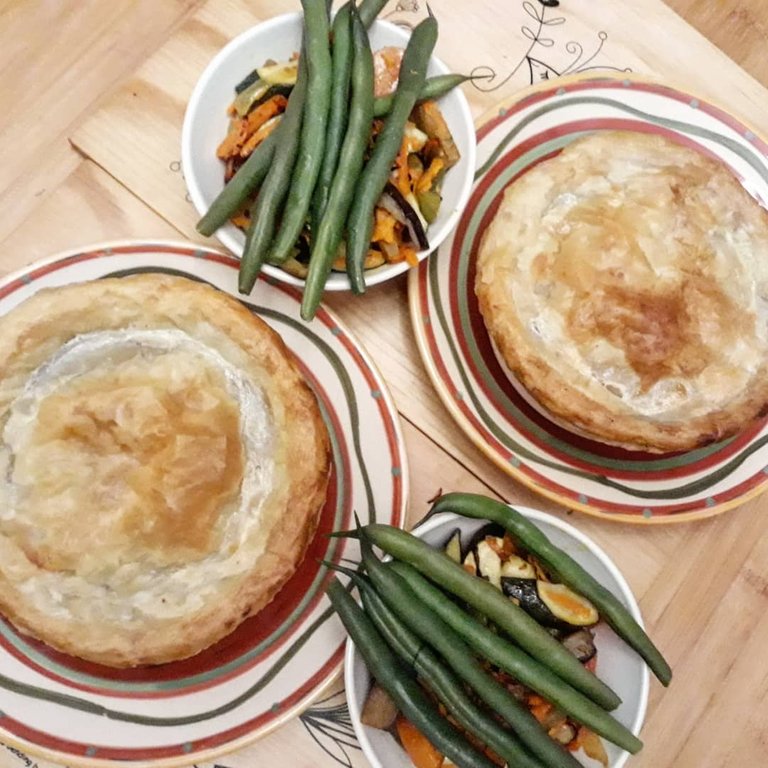 After a long day in the kitchen, it was leftover chicken pot pie with gardenloot and stir fry.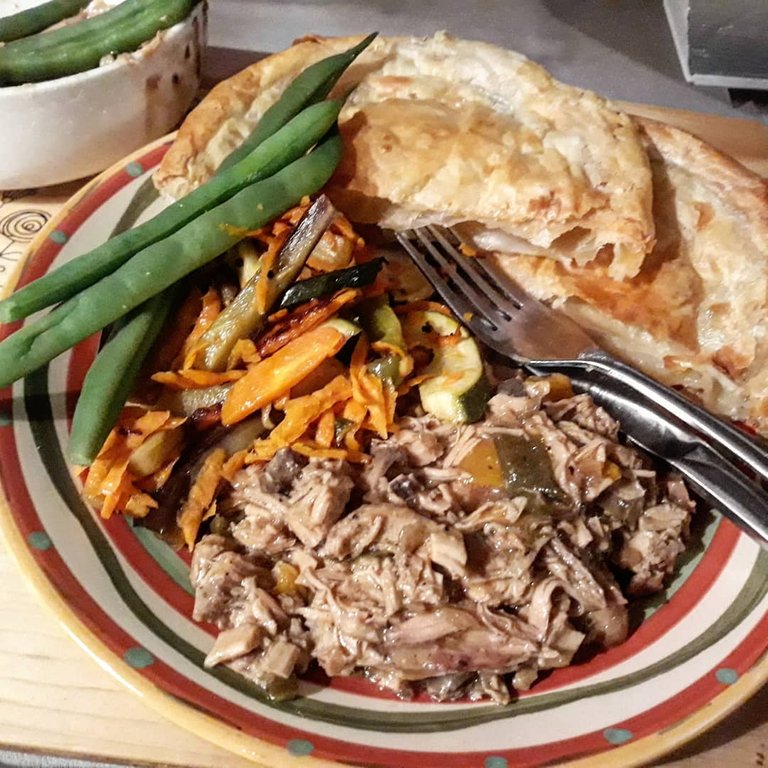 Small plates make the portions seem huge...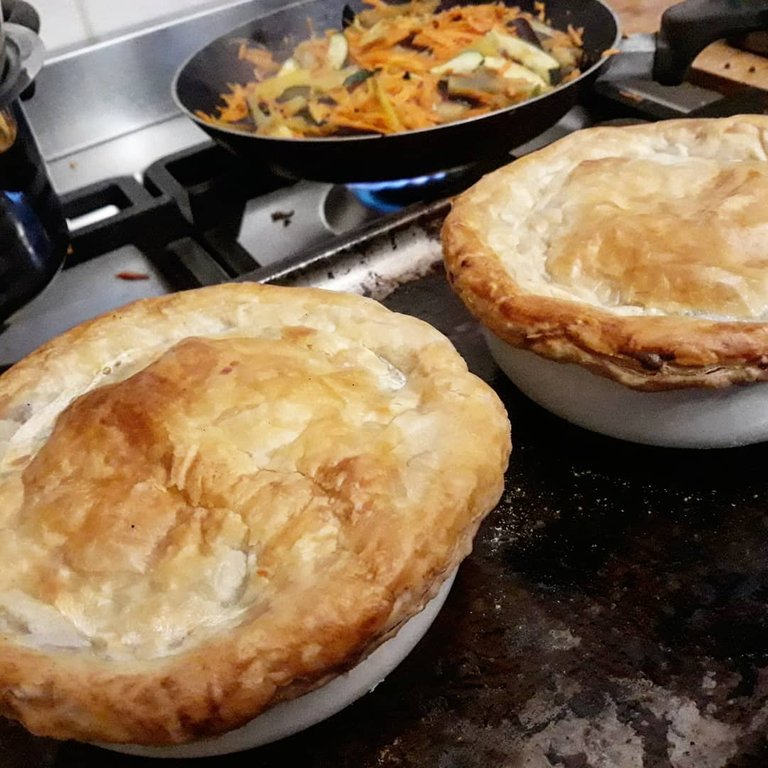 Two more of those babies in the deep freeze for after another long Friday to come.
PS. Hope you are powering up today? I have, already, but more of that tomorrow.
Until next time, be well
Fiona
The Sandbag House
McGregor, South Africa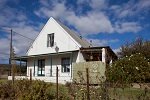 Photo: Selma
Post Script
In search of English writing, research and editing services?
Look no further: I will help you with writing emails and reports, academic and white papers formal grammar, spelling and punctuation
more information here.

If this post might seem familiar, it's because I'm doing two things:

re-vamping old recipes. As I do this, I plan to add them in a file format that you can download and print. If you download recipes, buy me a coffee. Or better yet, a glass of wine....?
and "re-capturing" nearly two years' worth of posts.

I blog to the Hive blockchain using a number of decentralised appplications. From Wordpress, I use the Exxp Wordpress plugin. If this rocks your socks, click on the image below to sign up -


Image: @traciyork
I also share my occasional instagram posts to the crypto blockchain using the really nifty phone app, Dapplr. On your phone, click the icon below, and give it a go.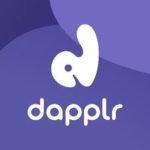 Posted using Dapplr