Some people would call it bubble and squeak. Others, a hash. Yet others a melange. Somehow, those labels don't work for me. Mainly the first two because they have negative connotations. For me, anyway.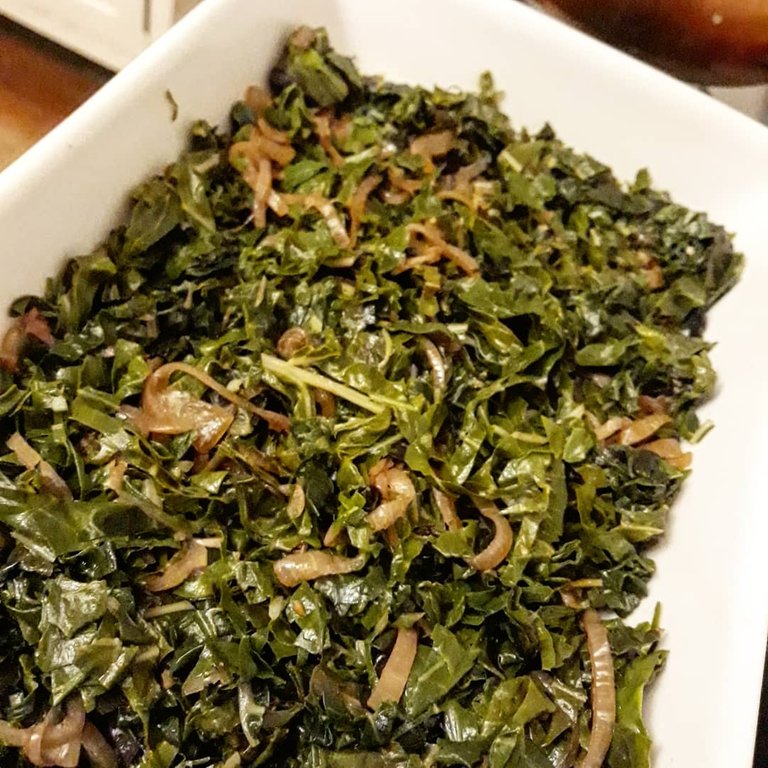 Last night's supper of gardenloot (swisschard) combined with onion marmalade made a base for a layer of mushrooms, baby potatoes and smoked, sundried tomatoes.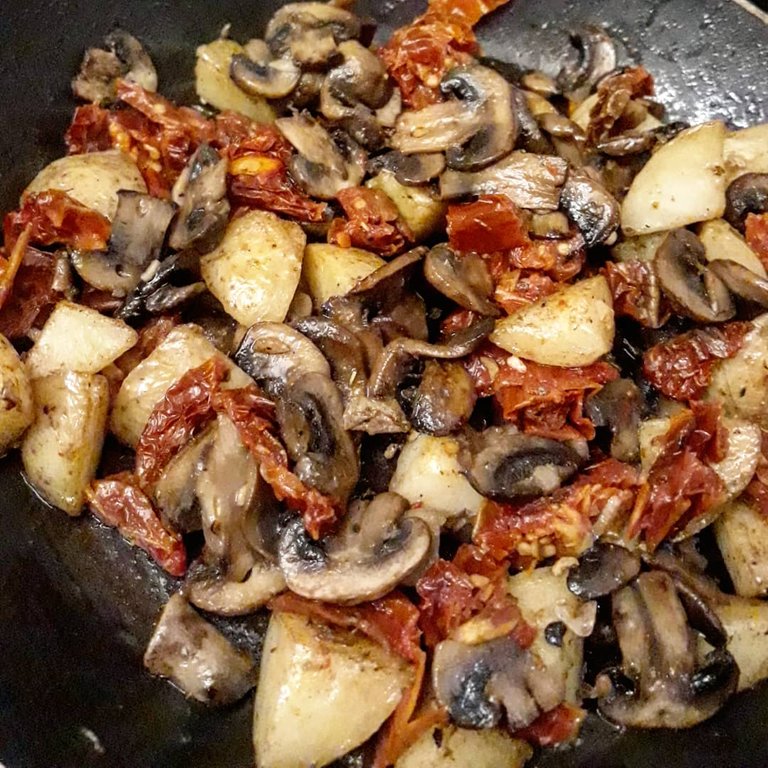 Let me digress: those smoked, sundried tomatoes are literally to die for. I bought them at a local one-off market and from a chef turned farmer. I will have to get more.
These were followed by a sprinkling of crumbled feta and four beaten eggs. Finally, fried brinjal rings. Baked in the oven.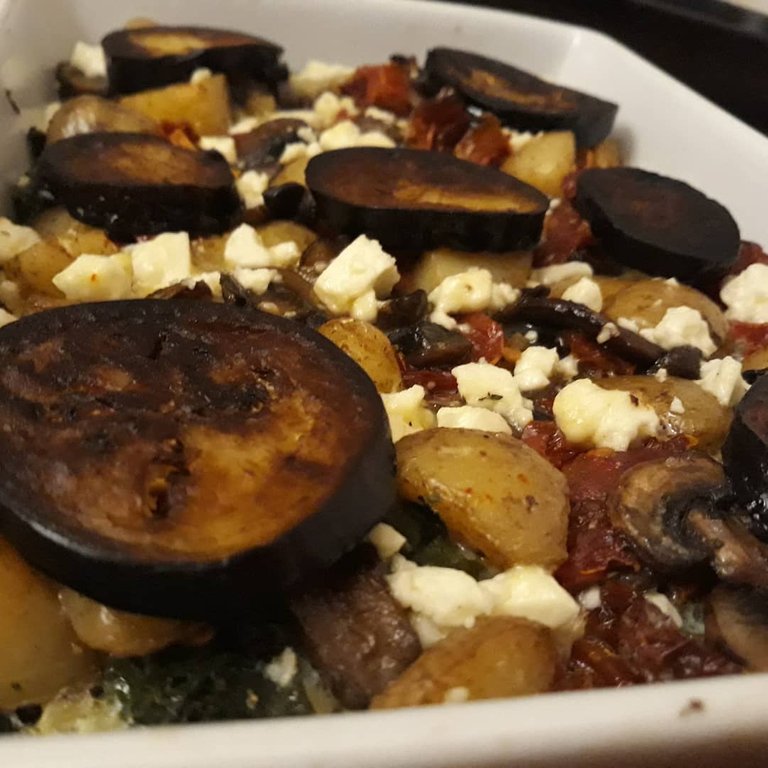 The flavour combination? Fan-bloody-tastic!
The smokiness in the sundried tomatoes took this to a whole new level. This was a good end to a long, but equally interesting, good day, and which is why I am awake at 3am. Oh, and because the sourdough, proving for the market's rolls, blew its head off and really woke me up.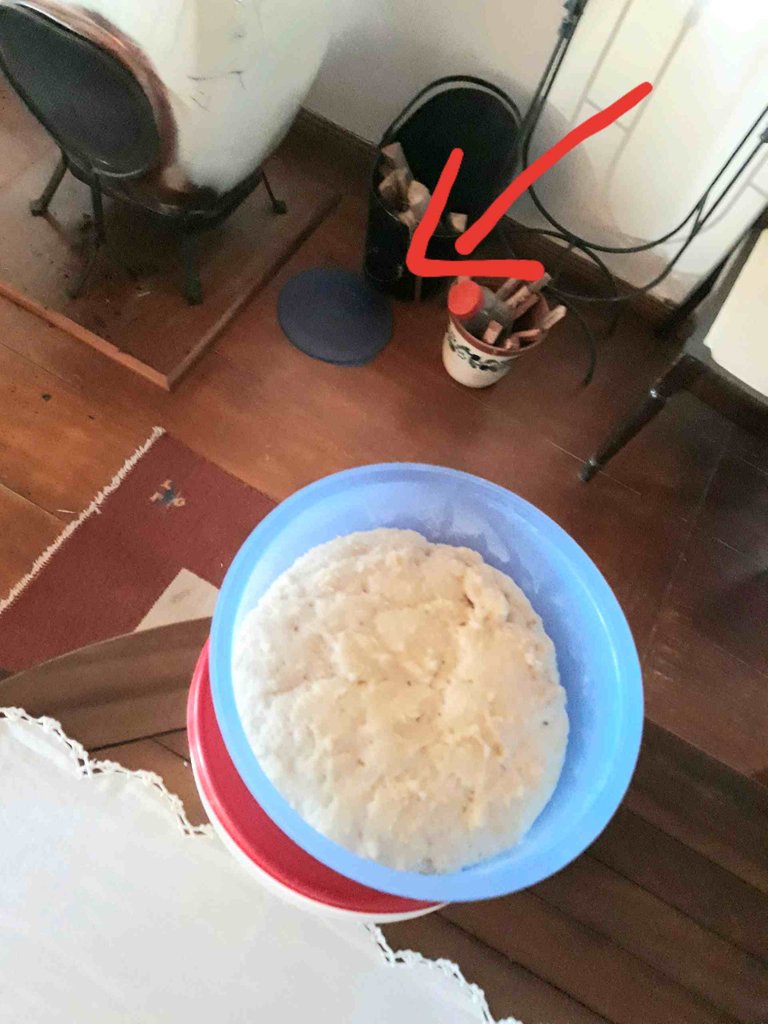 It's done it twice in the last hour. Twice I have had to go down stairs, retrieve and replace the head. Now, it's just resting on the top. Air can escape, but the sourdough shouldn't blow its stack...
Anyhow, it's a long kitchen day ahead later... Look for the Friday files on Saturday if you want to know what is on the agenda...
Until next time, be well
Fiona
The Sandbag House
McGregor, South Africa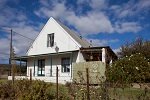 Photo: Selma
Post Script
In search of English writing, research and editing services?
Look no further: I will help you with writing emails and reports, academic and white papers formal grammar, spelling and punctuation
more information here.

If this post might seem familiar, it's because I'm doing two things:

re-vamping old recipes. As I do this, I plan to add them in a file format that you can download and print. If you download recipes, buy me a coffee. Or better yet, a glass of wine....?
and "re-capturing" nearly two years' worth of posts.

I blog to the Hive blockchain using a number of decentralised appplications. From Wordpress, I use the Exxp Wordpress plugin. If this rocks your socks, click on the image below to sign up -


Image: @traciyork
I also share my occasional instagram posts to the crypto blockchain using the really nifty phone app, Dapplr. On your phone, click the icon below, and give it a go.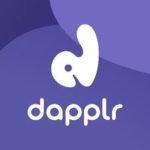 Posted using Dapplr