MyFunfact:
I did my first scavenger hunt on 29th May 2020, its been 6 months and i am still chasing lukethelistbuilder atleast once or more, with exception of missing out for one/two days.
WayForward:
No, I don't know for how long i will continue to do it. Let's put a pin here and come back in few days.
let's begin:
Hello and welcome back to listopia.
Today we have only 2 occupants.
Yes, today i did complete the scavenger hunt.
Story in short:
The hunt started at (1) cupoftraffic, then went to (2) bootscootintraffic.
Returned back to (3) cupoftraffic, and then to (4) bootscootintraffic
finally back to (5) cupoftraffic
A complete merry-go-round :-)
The evidence:
You can see clearly the no of pages surfed, which show that i did visit them more than once.
(1) Cupoftraffic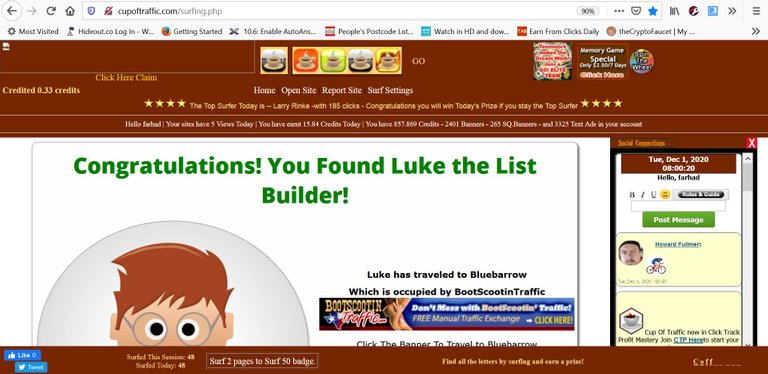 (2) Bootscootintraffic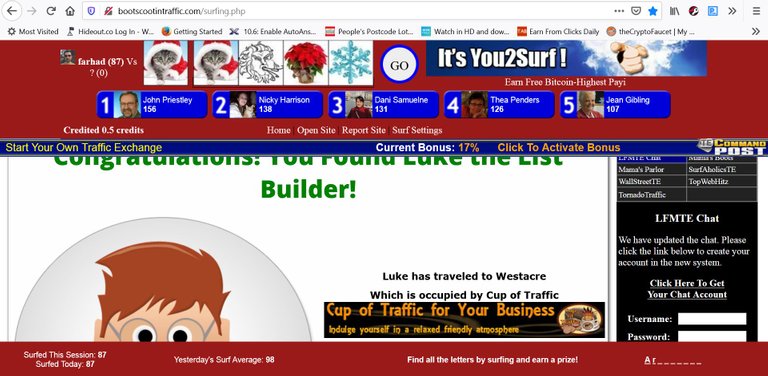 (3) Cupoftraffic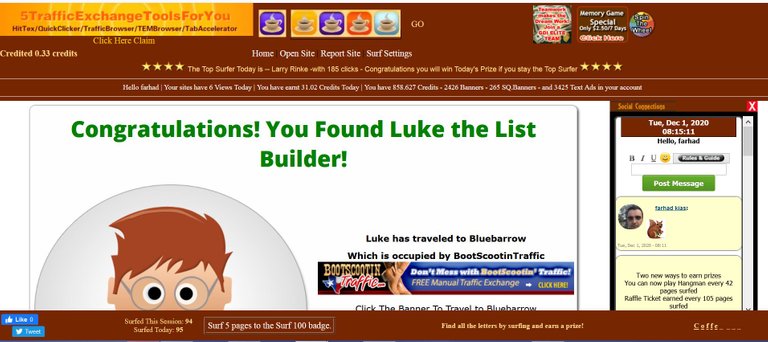 (4) Bootscootintraffic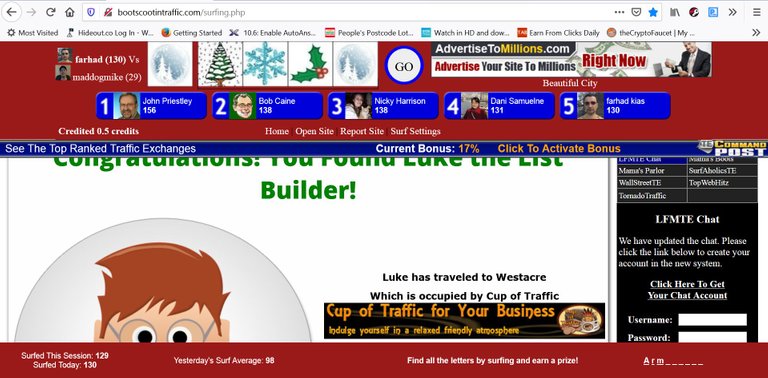 (5) Cupoftraffic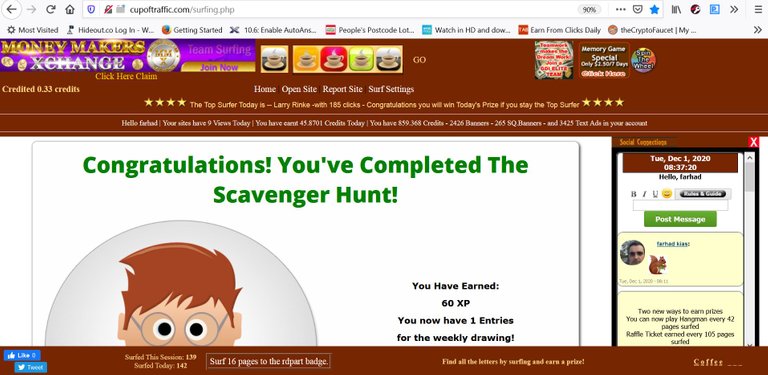 Also, collected few CTP badges along the way.
---
#Catch of the day 🐙
This section highlights first LCP (lead capture page) viewed or noticed by me while surfing.
Location - cupoftraffic.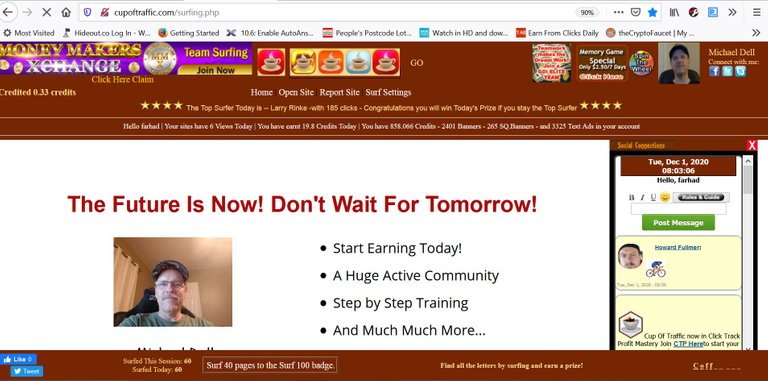 ---
see ya tomorrow.
Farhad Kias
[imfarhad]
---
🏂 Are you participating in Alive Engagement Contest?
On Alive Engagement Contest, they are giving out daily prizes of 200 Hive Power delegations for 4 weeks, and that is done every day, which means a total of 5600 Hive Power delegations for 4 weeks each month. Anyone with Hive account can participate.
for more details click the link 👇
https://peakd.com/hive-155221/@iamalivechalleng/alive-engagement-contest-win-200-hive-power-every-day-open-for-entries-october-23-2020
---