Here I write about the stats for my email list over the past week, and what progress I have made, plus I find Luke 1 time in BootScootinTraffic.
---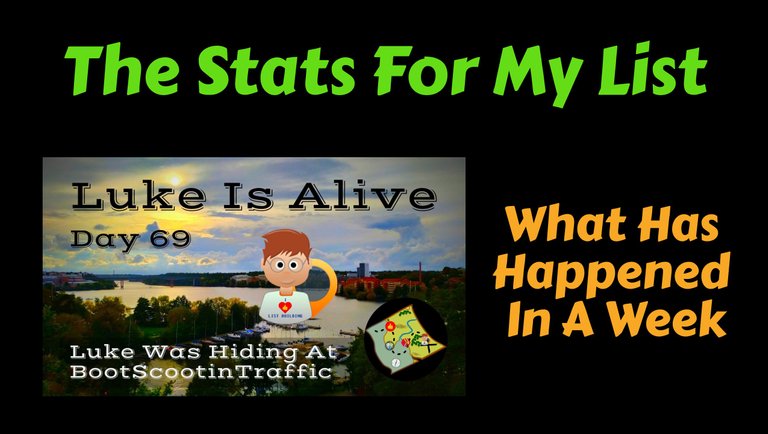 Graphic made in Desygner
Hi there and welcome to my blog, my name is Erik Gustafsson and I go by the handle @flaxz on Hive and CTPtalk.
The Stats For My List - What Has Happened In A Week?
It is time to review what has happened since a week ago with my list, and as you might know I had some trouble with the conversion tracking, but I have the number of subscribers from TrafficWave, which shows that I got 4 new subscribers during the week.
That is a bit lower than I want it to be, I would prefer at least one new signup per day, but it is something to work on.
And the list we are talking about here is Mobile Cash Formula, since my list for the I Am Alive ebook is diretly linked over to that after the first email which sends out the download link.
Total number of subscribers is now 235 which is 3 more than last week, so I also had one subscriber that left, which is a good thing, if they don't want to be on my list then they should unsubscribe rather than just ignore my emails.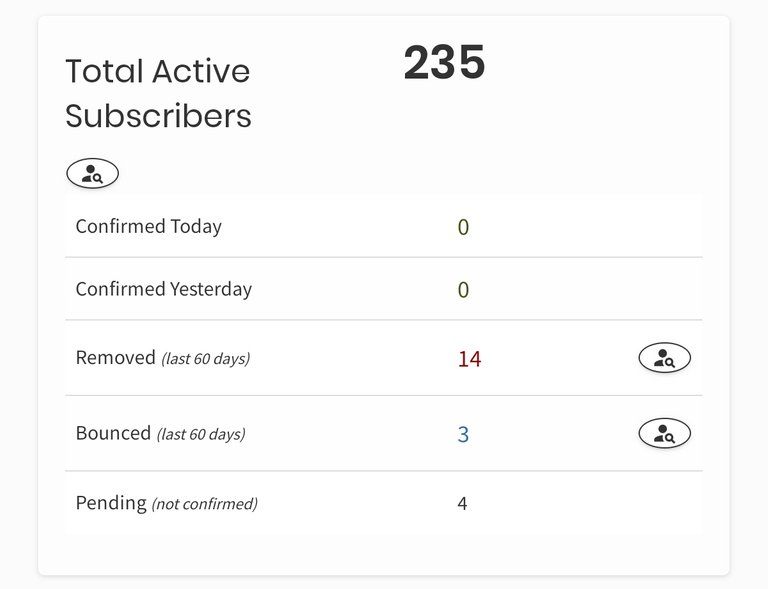 Screenshot from TrafficWave
Looking at the open rate for each email broadcast it is between 10.8% for the email I sent yesterday, and up to 15.7 % for the highest, and I do use the Unicorn's Oasis in ClickTrackProfit to reward my subscribers for reading my emails.
The curve also seems to be steady compared to sent emails over time as you can see in the screenshot below, and do note that this is for broadcast emails which goes out to subscribers that have already been through the 42 day follow up series.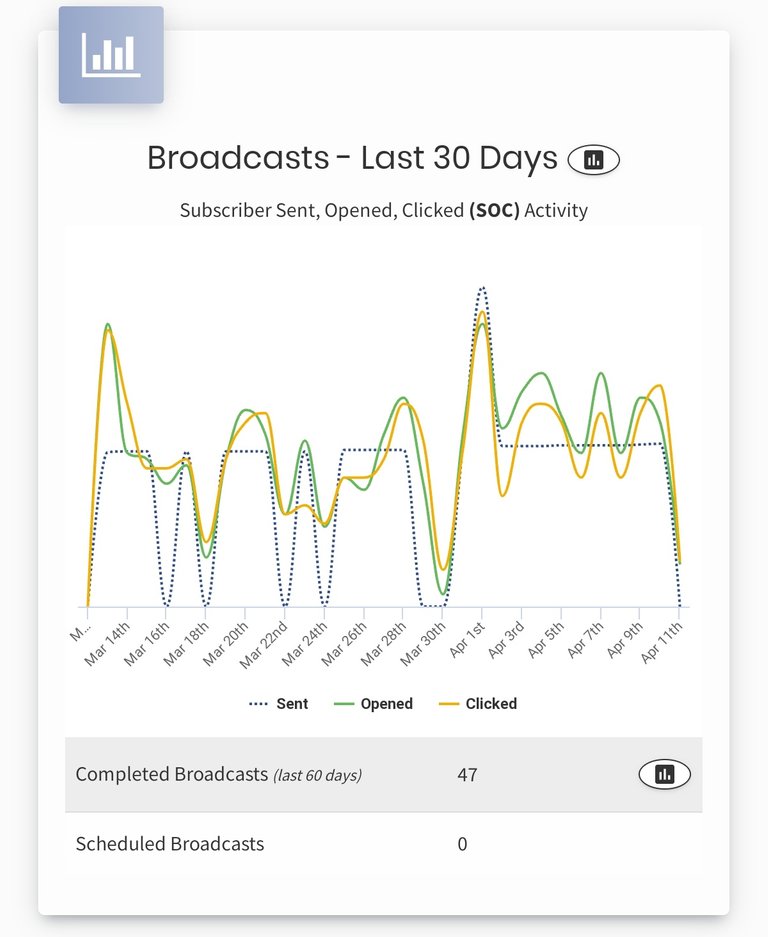 Screenshot from TrafficWave
When it comes to the emails sent in the 42 day automated follow up then it is a bit different, and for some reason I could not find the percentages for the open rates to these, but if you look at the trending lines below you see that they are dipping towards the end.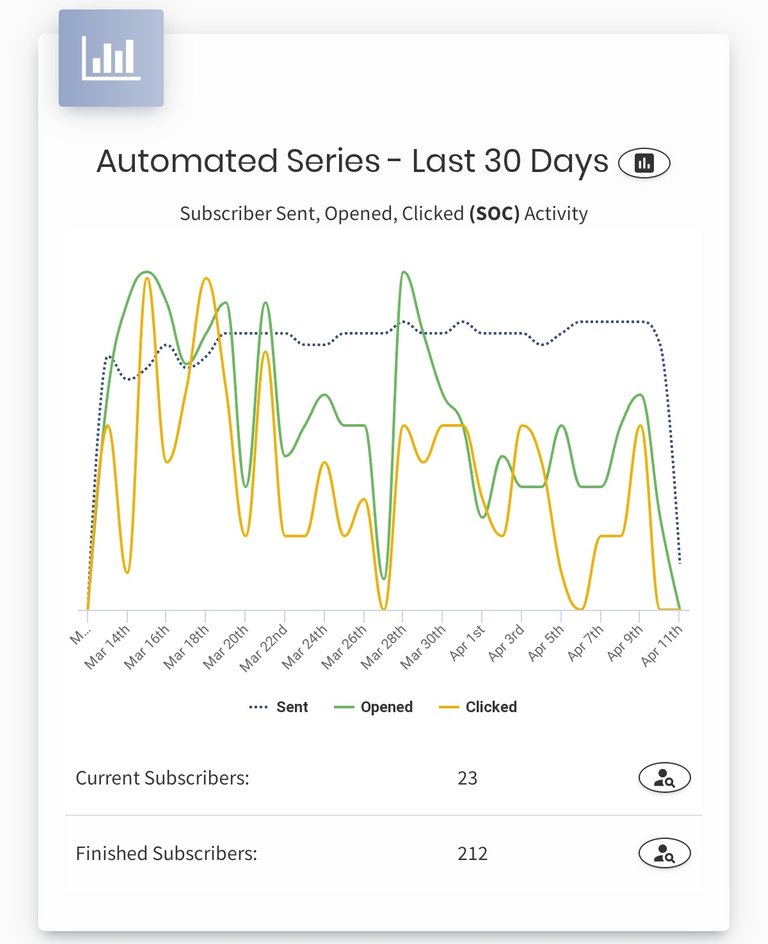 Screenshot from TrafficWave
So this is obviously something I need to work on, in addition to signups per day, and I already plan to go through all emails for Mobile Cash Formula before creating the email series for the new one that I plan for #LukeIsAlive.
When doing that I will also see what I can do to get better open rates, and that concludes the stats for my list this week.
Luke Is Alive Day 69
Luke is a very alive figure, he travels around in Listopia, and you need to find him so he can help you to build your email list, it's a Scavenger Hunt from ClickTrackProfit, see the Luke Is Alive Community about how the daily contest works.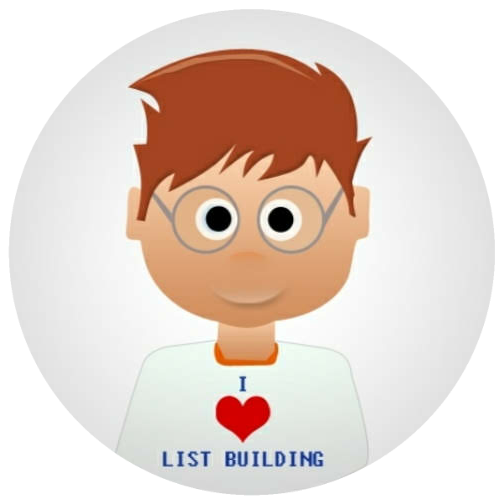 Screenshot from CTP
This is Luke in person.
I Found Luke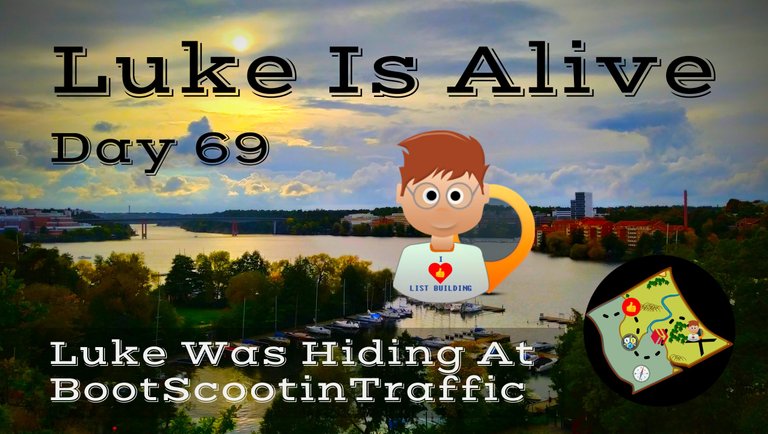 Made in Desygner, photo by Erik Gustafsson
Today I found Luke 1 time in BootScootinTraffic on page 44, and my screenshot below shows my Proof Of Luke, though I forgot to take a screenshot before I started to surf.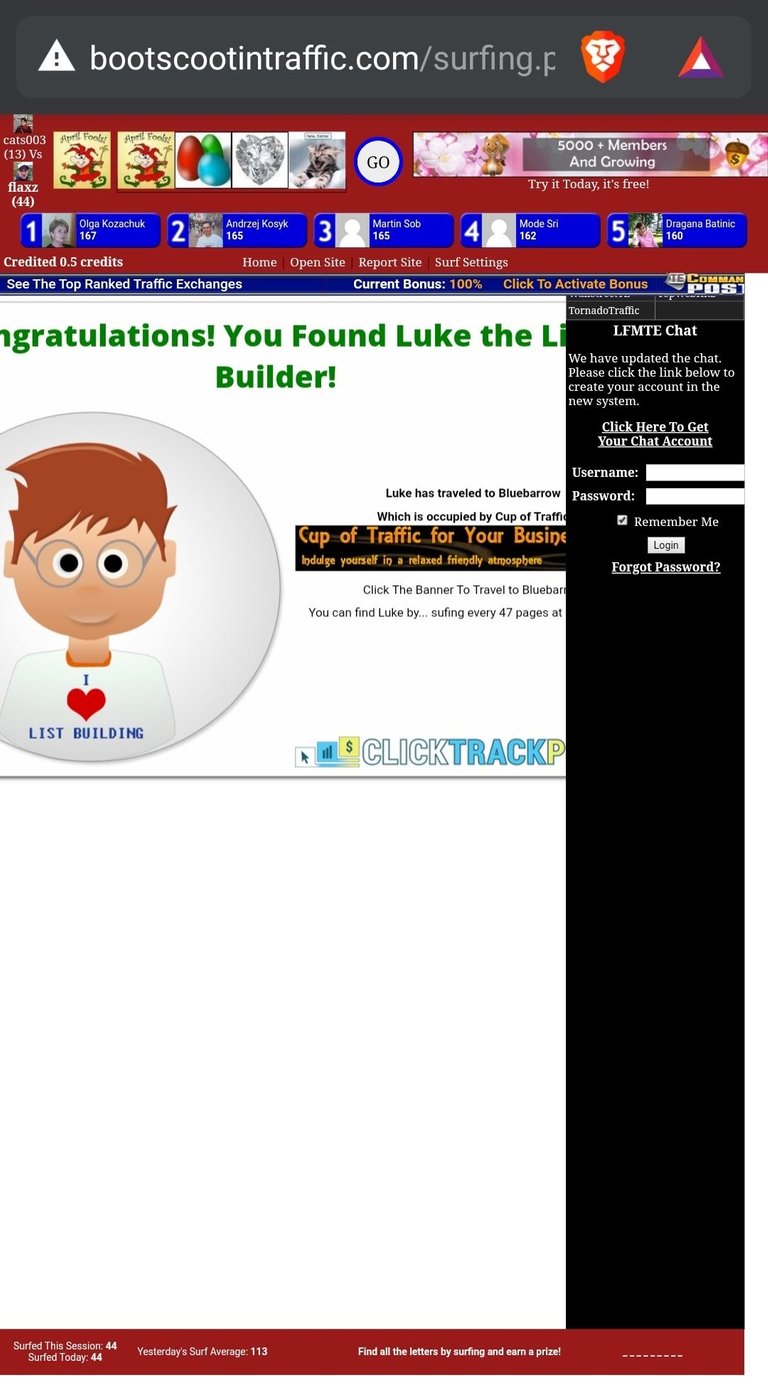 This TE is owned by @mamasez and here I promote my LCP for the I Am Alive ebook, which is about the #IAmAliveChallenge and how to get started with it.
Thank You!
Thank you very much for reading this post, I hope you liked it, leave your thoughts in the coments below, and ...
Stay Awesome!
Sincerely,
Erik Gustafsson
This is my own personal opinion, do your own research before investing, and seek legal counsel if uncertain.
---
---