Openmic week (50) (be-reborn)(La nueva vida) Original Música BY @JESUSMEDIT
Este tema es maravilloso tenemos que tener esta palabra siempre en nuestra vidas. Renacer es algo necesario para el hombre, a medida que vivimos vamos absorbiendo conductas que pueden perjudicar nuestra vida. Este es mi caso antes me tomaba la vida como un juego, No valoraba el poder estar vivo en esta tierra. Fue cada vez más cayendo más bajo, hundido de problemas, la mayoría de ellos causados por mal caminar.
Hasta que un día tome la decisión de renacer, Morir a mi vieja vida y ser una nueva persona procurando ser una persona con ganas de vivir y ayudar a los demás. Ahora tengo una nueva visión, un nuevo objetivo vivir en amor y paz con todos los que me rodean.
Así que amigo que lees este post no tengas miedo de tomar la decisión de "Renacer en espíritu y en verdad"
Letra
Como puedo renacer
Como puedo de nuevo vivir
De modo que si alguien está en cristo nueva criatura es
Quiero renacer
Como puedo renacer
Voy a ver una nueva luz sentir
Quiero ser feliz
Pasar de la tristeza al gozo
Un camino nuevo
Renacer como el sol nacer
Nueva criatura seré
Ya no más la mirada en el pasado
La mirada en el presente y futuro
Nuevamente quiero ver
Volver al diseño original
Openmic week (50) (be-reborn) (The new life) Original Music BY @JESUSMEDIT
This topic is wonderful we have to have this word always in our lives. Reborn is something necessary for man, as we live we absorb behaviors that can harm our lives. This is my case, before I took life as a game, I did not value being able to be alive on this earth. He was falling lower and lower, sunk in problems, most of them caused by bad walking.
Until one day I make the decision to be reborn, to die to my old life and be a new person trying to be a person who wants to live and help others. Now I have a new vision, a new goal to live in love and peace with everyone around me.
So friend who read this post do not be afraid to make the decision to "be reborn in spirit and in truth"
letter
How can I be reborn
How can I live again
So if someone is in Christ, a new creature is
I want to be reborn
How can I be reborn
I will see a new light feel
I want to be happy
Go from sadness to joy
A new way
Reborn as the sun is born
New creature i will be
No longer look in the past
The look in the present and future
Again i want to see
Return to original design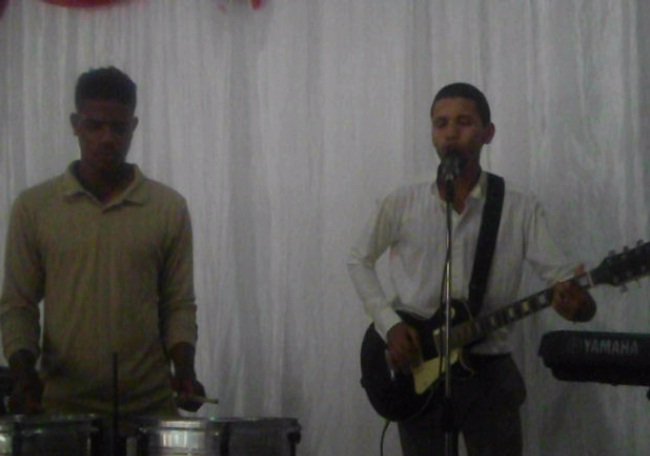 Copyright @jesusmedit - All rights reserved