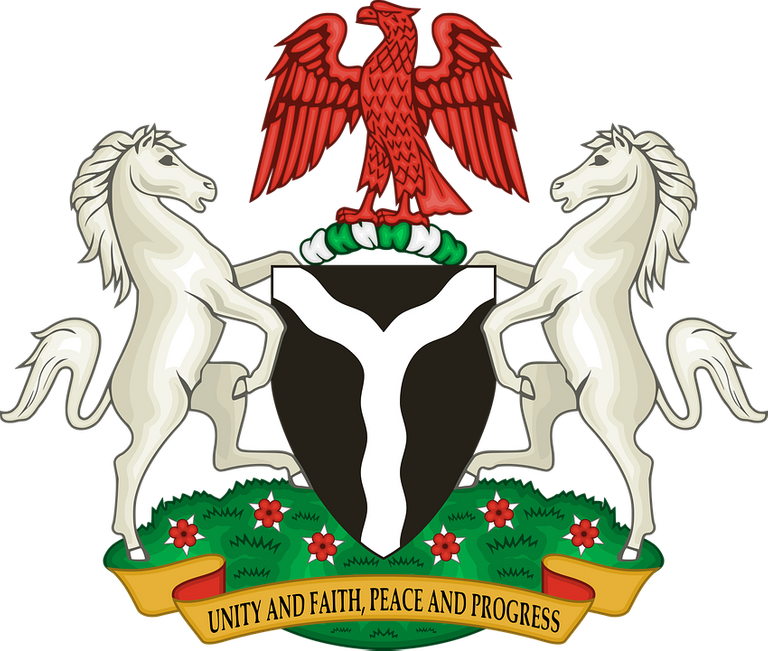 The naira was introduced in 1973, when the country decimalized its monetary system and substituted the naira for the Nigerian pound
It became very possible for different administration in the Nigerian government to public hijack supposed public funds from the Nations treasury without suspicions since the introduction of fiat money into the Nigerian economy. Political positions on the other hand soon became monetize rather than by social and constitutional attainment and educational qualification.
Because fiat currency also known as paper money is a government-issued money,it perpetually gave them a total control over it making it always revolve around the government. The masses keep on suffering while the government keep on living in abundance because they control the circulation of money. If i were the president for one day, i would make sure that Naira is cryptonize so that each individual has a total control and monitoring of his spending and also that the government engagement around money can be monitored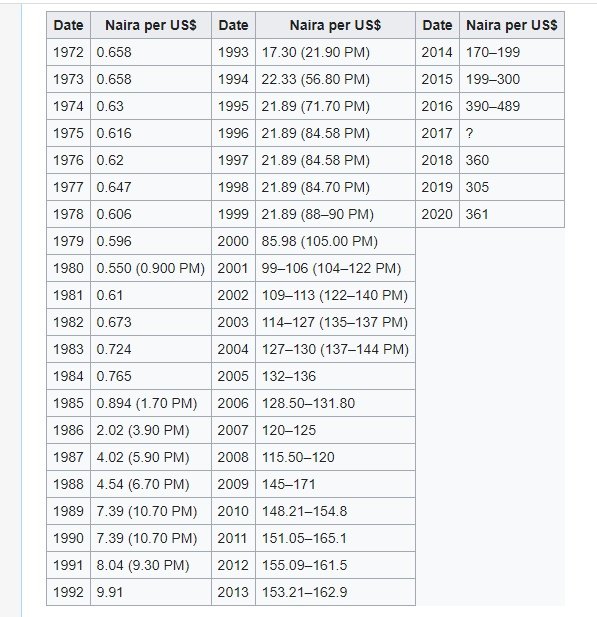 Image Source
This table shows the historical value of one U.S. dollar in Nigerian naira.

If were a presidents for one day, i would give much attention to building our local product and introduce to the international community which is also one of the means we can increase the value of the Naira currency. I would make it a law that no foreign product which we can make will be imported into the nation. I would also not demand foreign currency in any financial engagement and transaction so as to introduce our currency to the international community.
Talking about Education, having gone through the most pitied format of education myself, i would introduce new educational modules to help improve the education of Nigeria. Modules like the PBLM (Practical Based Learning Module) where we base our learning with practical learning other than just the theoretical method the nation is currently running with. This is because we have a government who come on the media to scream about the importance of education but never ready to do anything about improving the system.
@belemo had said the issues pervading this country are way too many for one man to fix in one life time. However, I believe that the fastest way to fixing this country is by having everybody just do their damn jobs and changing their minds on certain of their misdoings..
If the Nigerian currency is decentralized, it will become easy for us to bring to reality the things which we think in our heart.
So much to talk about but i believe it is not in much talk but in doing what i have to do in my little corner and spread and help us do their part in doing all they need to do to make Nigeria a better place.