Hi Everyone/ 大家好,
During our time at Old Bar, we only went out to dinner once as we wanted to try the Dineon19 as we saw some great reviews of the restaurant there. Pre COVID19, things were more relaxed so we took the kids out to have a relaxing dinner with our friends. Approximately 20 minutes drive from Old Bar, Taree is a bit more well known around the area the club where Dineon19 is situation is very popular. Plenty of parking outside which was a great for the two families with kids. We were guests so no need to join the club but if you were living in the area, you would need to join the club to use their facilities. The only downside as guest you don't get members price on meals and drinks.
我們去 Old Bar 期間到了位於 Taree 一間餐館叫 Dineon19 吃晚飯. 這間餐館從我們住的地方開車 20 分鐘左右的車程. Dineon19 是在一間 club 裏面. 因為我們不是他們的會員所以叫餐的時候要付非會員價但無所謂. 這裏有好多車位所以對我們兩家人有小朋友來講好方便.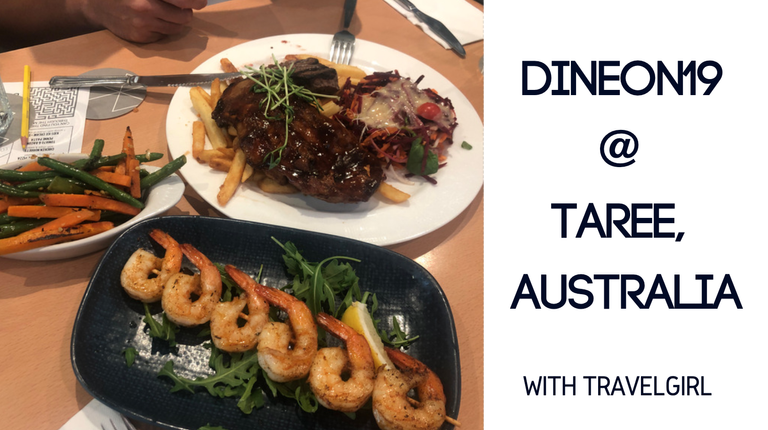 Let's have a look at the menu. Although it is a club, the restaurant is nicely renovated with waitstaff to assist. There are lots of choices for everyone and in particular the kids meals which is perfect for the little ones. We ordered 2 kids chicken nuggets with chips, steak & rib combo with salad for my hubby, barramundi with vegetables, side of salad and king prawns. Lots of food for our family but we were super hungry.
先看看餐牌. 因為這間餐館在一間 club 裏面所以裝修好整齊而且服務人員很有禮貌. 餐牌有很多不同選擇而我們就叫了兩個兒童雞肉餐,老公叫了一份牛扒加豬骨沙律餐,我叫了一份盲鰽 外再加了一分菜加一份大蝦. 叫了很多食物但因為大家都很肚餓所以應該可以食完.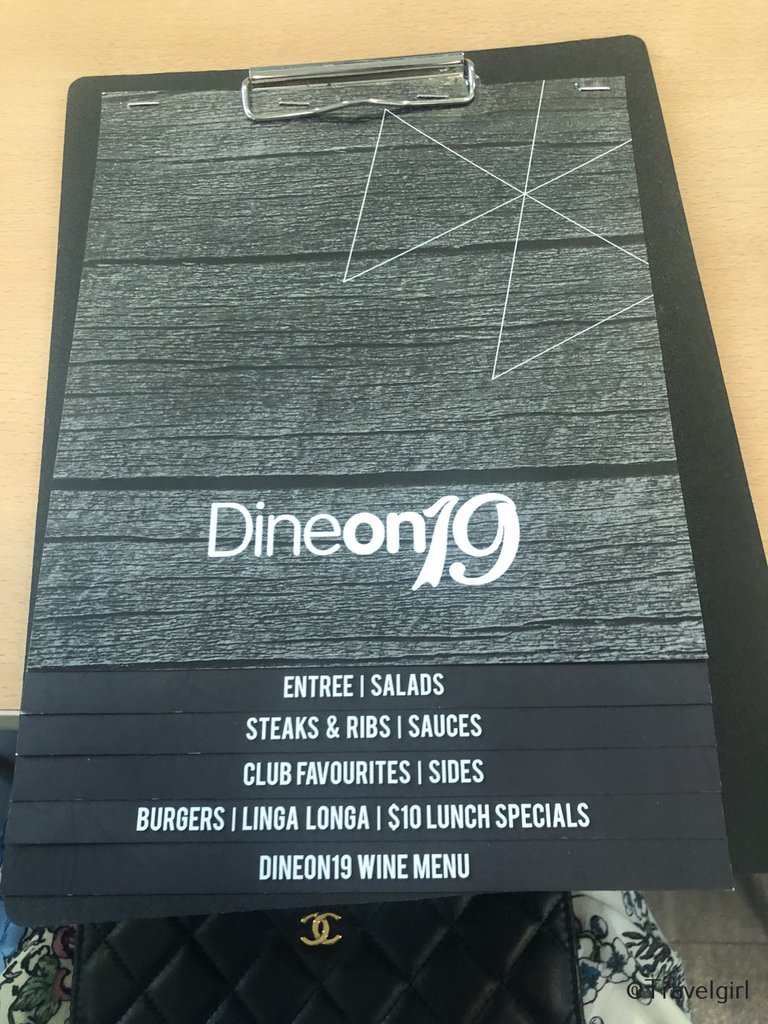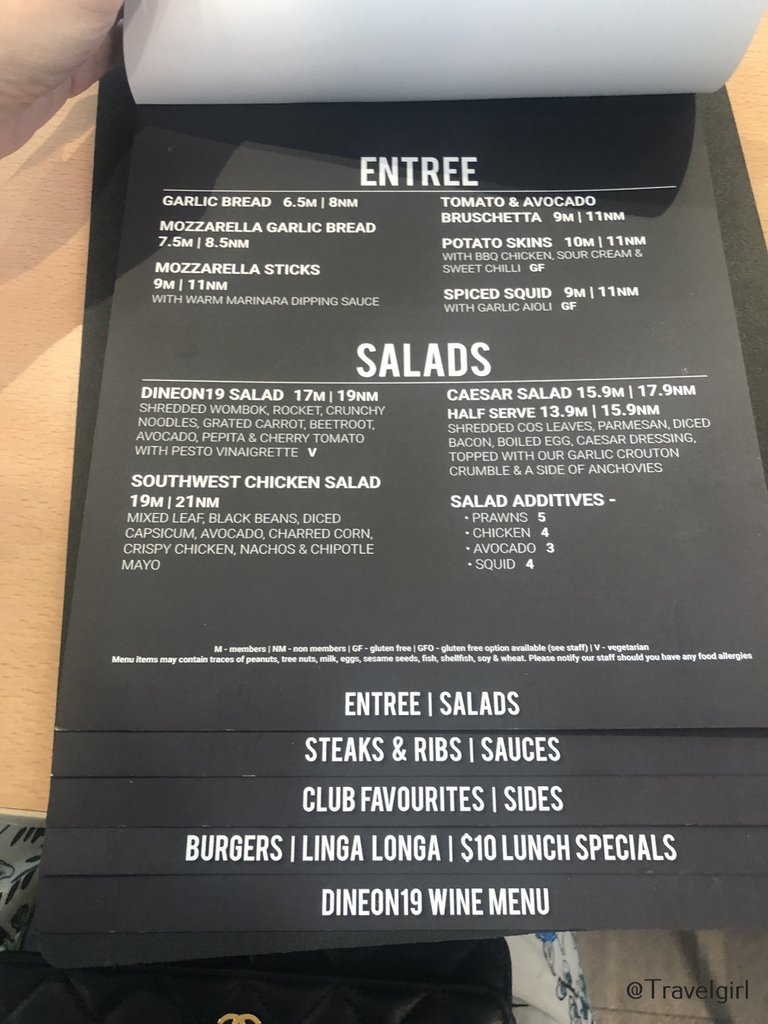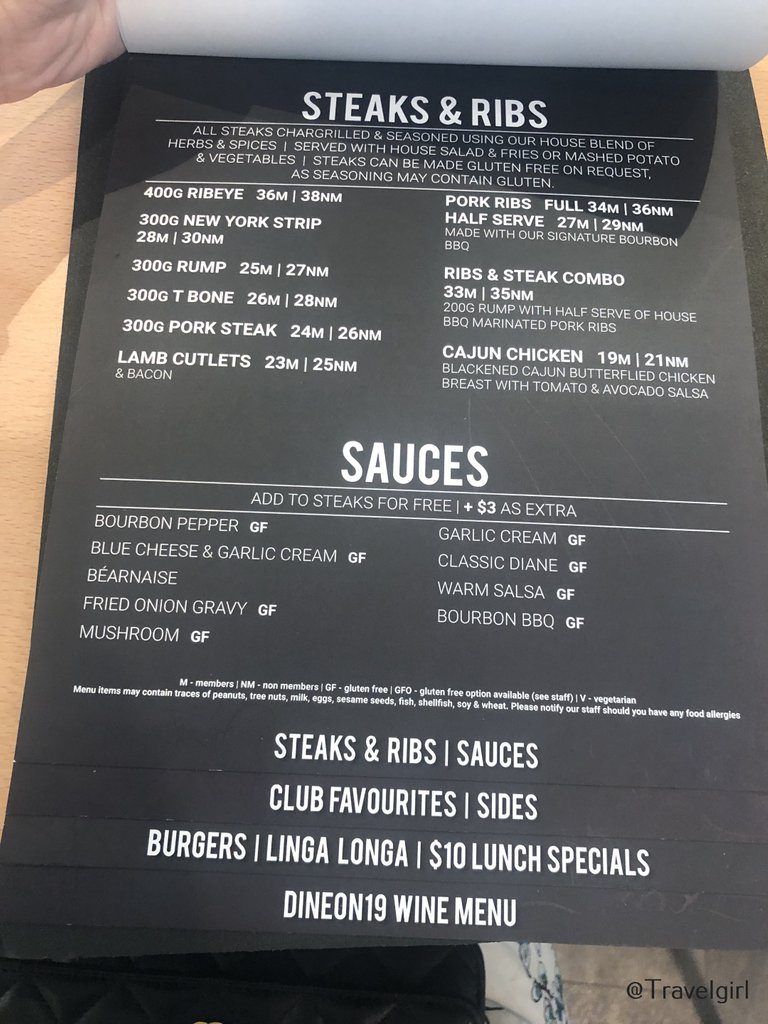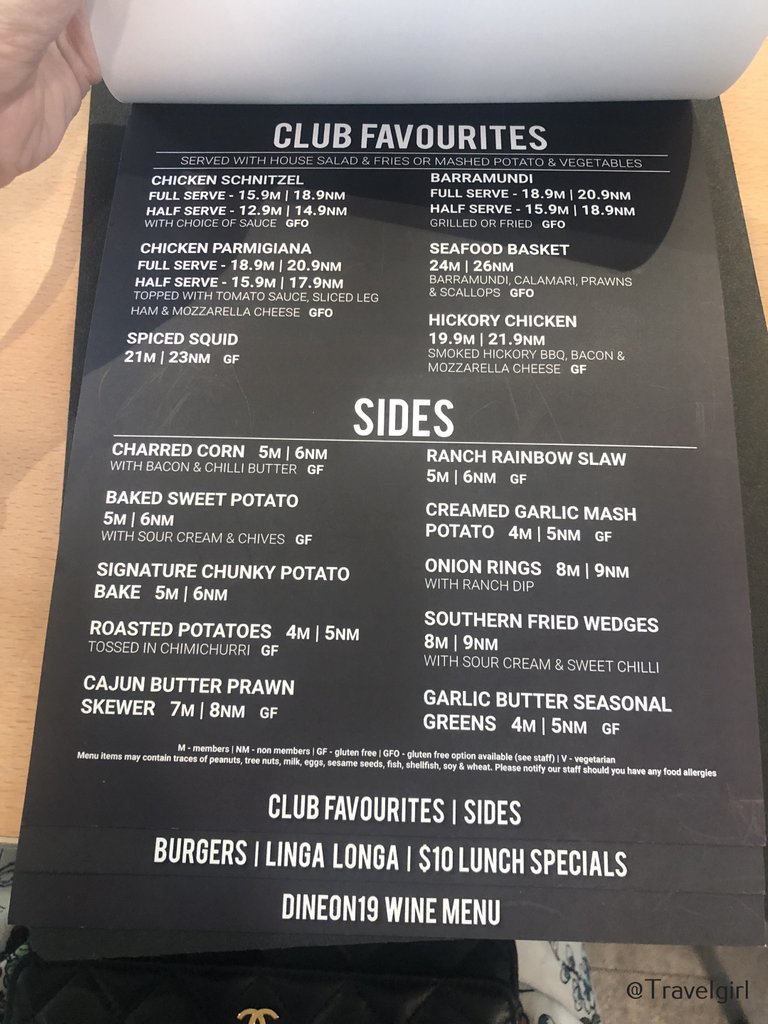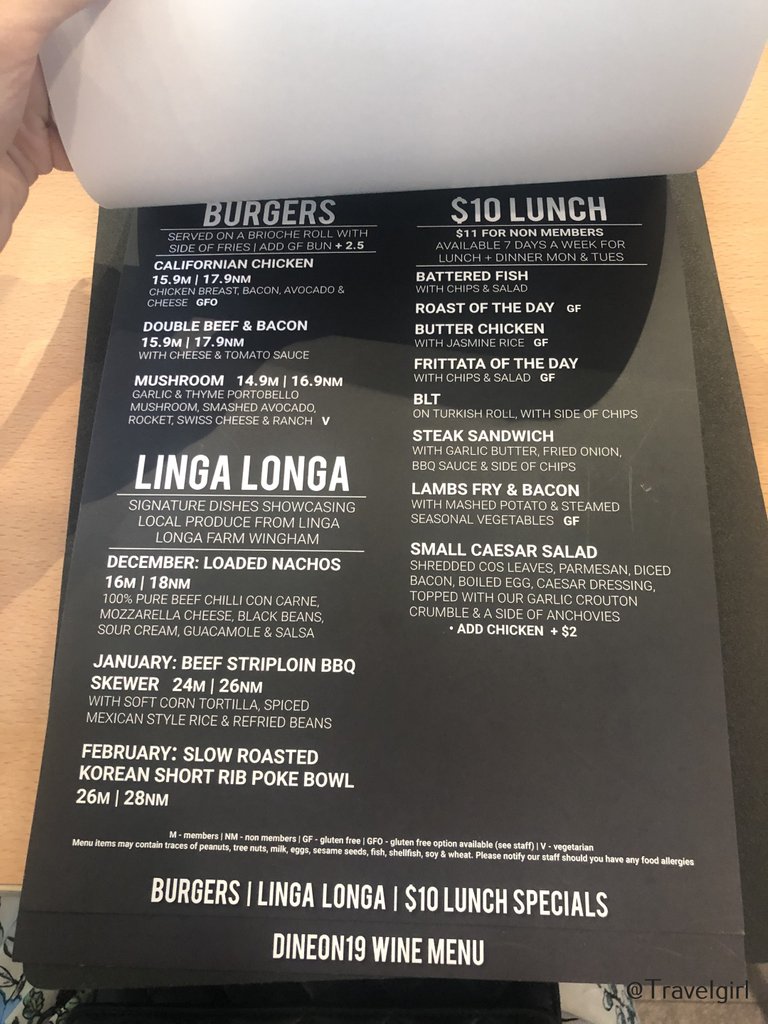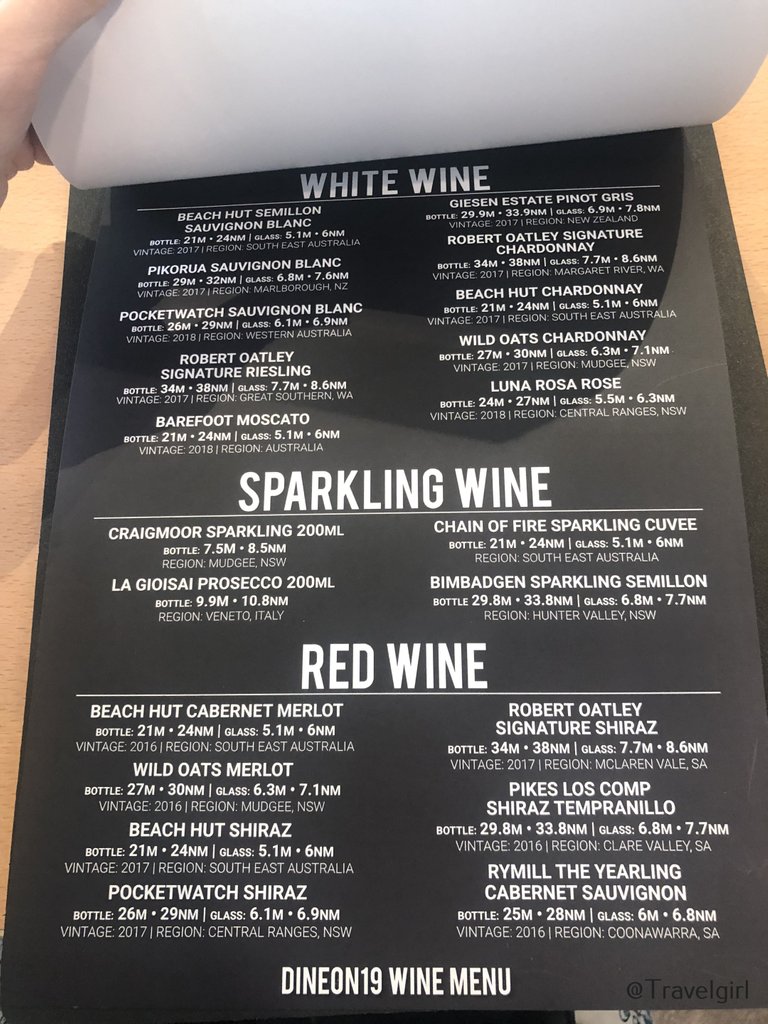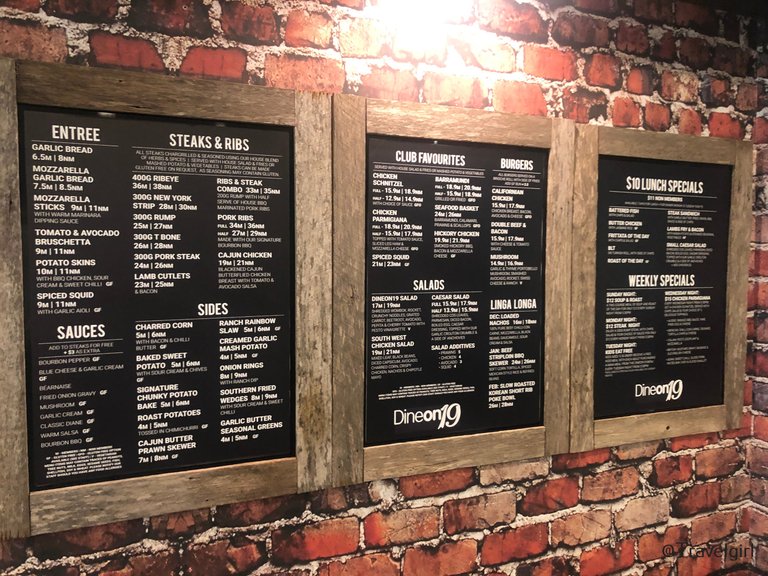 Here comes the food. The kids meals were huge! The nuggets are bigger than the ones you normally get from other restaurants. The steak and rib combo was cooked well paired with some chips and salt was a nice meal. My fish was a bit bland but the vegetables underneath was delicious. They cooked it with some herbs and butter which made it extra yummy. The best was the prawns in my opinion as they cooked it with a special sauce and each prawns were of decent size. There were plenty of seating at the restaurant and it does get busy during the weekend when we went as there was a line for a table when we left.
先講講小朋友的雞肉餐. 這裏的雞肉比外面其他餐廳叫的份量大,兩個小朋友吃得非常滋味. 老公的牛扒跟豬骨味道不錯,合格. 我的魚比較淡但意外的就是配菜非常好味. 我想他們用了一些香料和牛油煮這些蔬菜所以味道比較香. 最好味我覺得就是大蝦,汁好味而且每隻蝦個 size都好有份量. 這間餐館給人一個舒服的感覺. 因為週末比較多食客可以看來在這區 Dineon19 比較受歡迎.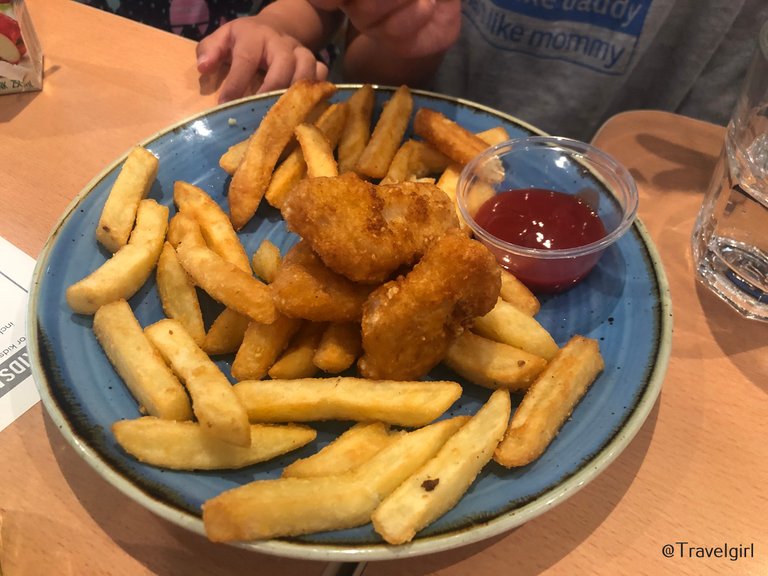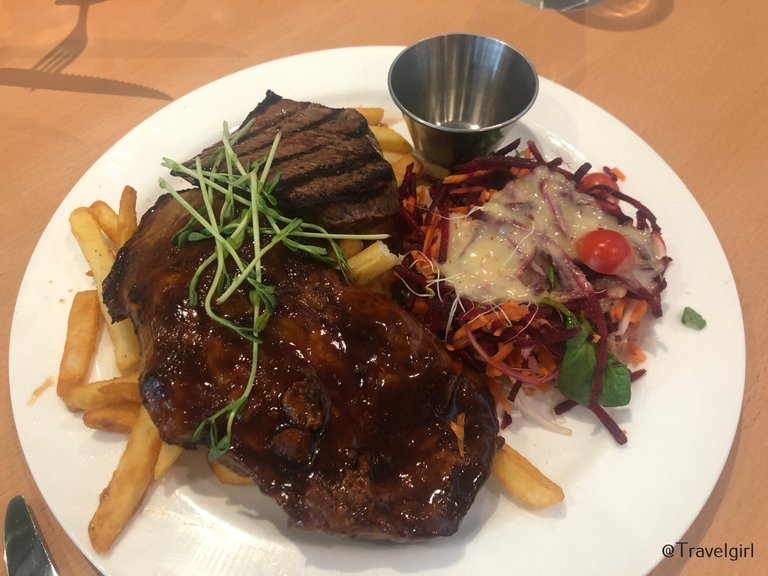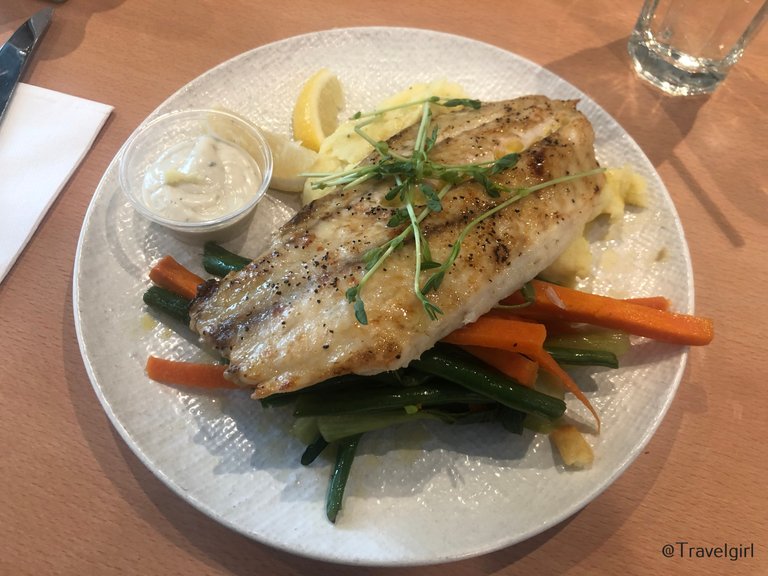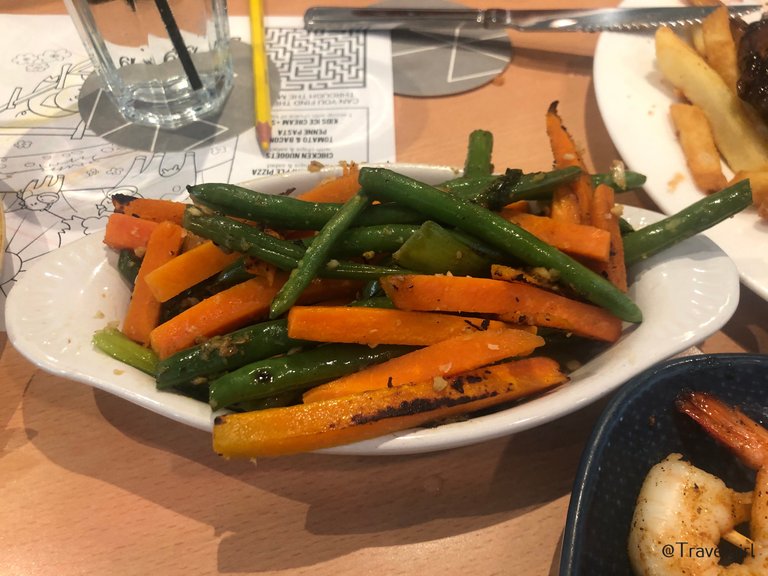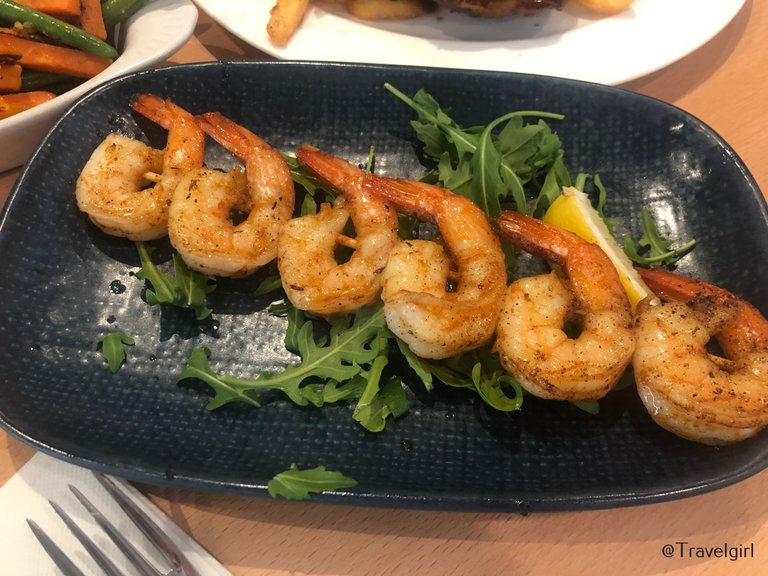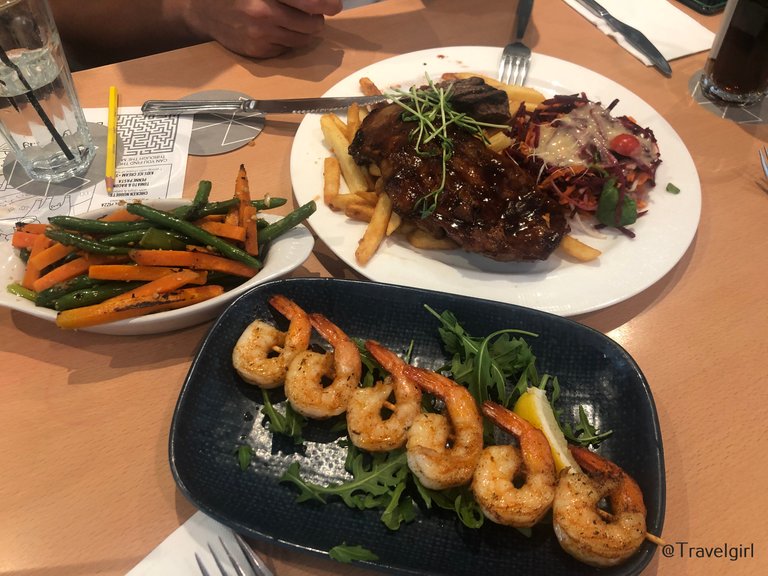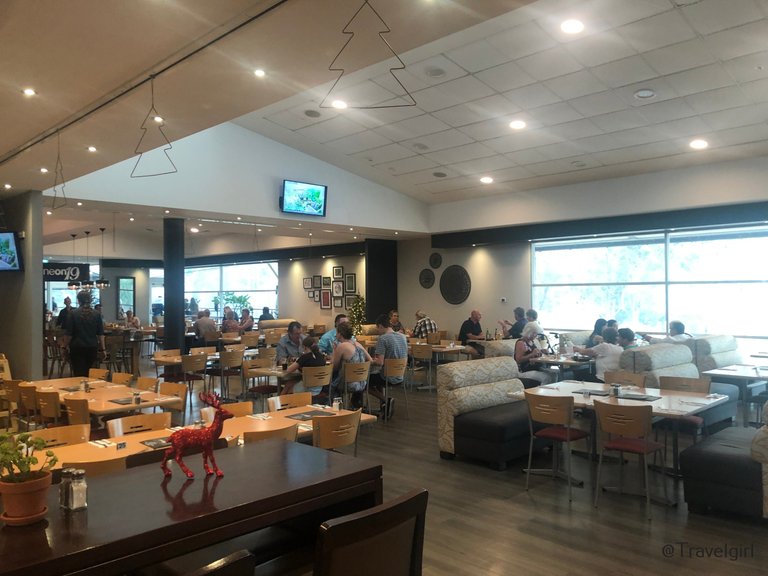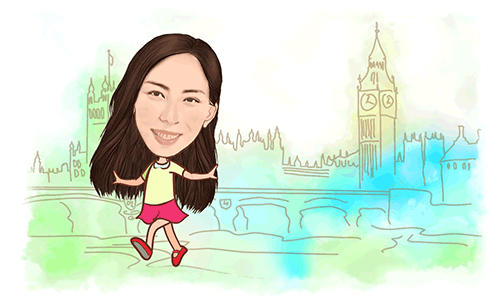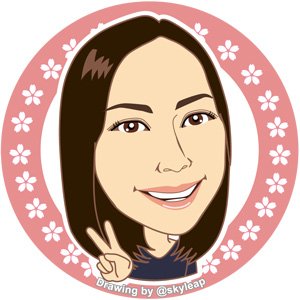 ---
Thanks for reading. If you like my post, please follow, comment and upvote me. There will be more exciting posts & destinations to come.
All photos & videos are taken by me & co in all my blogs/stories unless quoted.