I think most Brits, particularly those living abroad (@biggypauls? 😀) or those who were tempted by my previous post (@gems.and.cookies? 😄), your mouth may be watering when you see this photo. For those who don't know what I'm on about, this is Greggs sausage roll.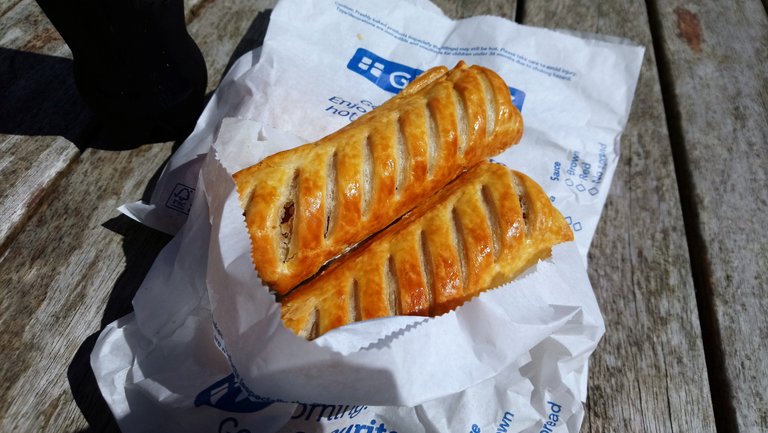 Greggs is the UK largest bakery chain. They first opened in 1951 and currently have over 2000 stores in UK, more than either MacDonalds or Starbucks. Their best selling product is the humble sausage roll, a chunky strip of (pork) sausage meat wrapped in layer of flaky pastry. If I tell you Greggs sells over 1.5 million sausage rolls each week, then perhaps you'll say they're not so humble after all.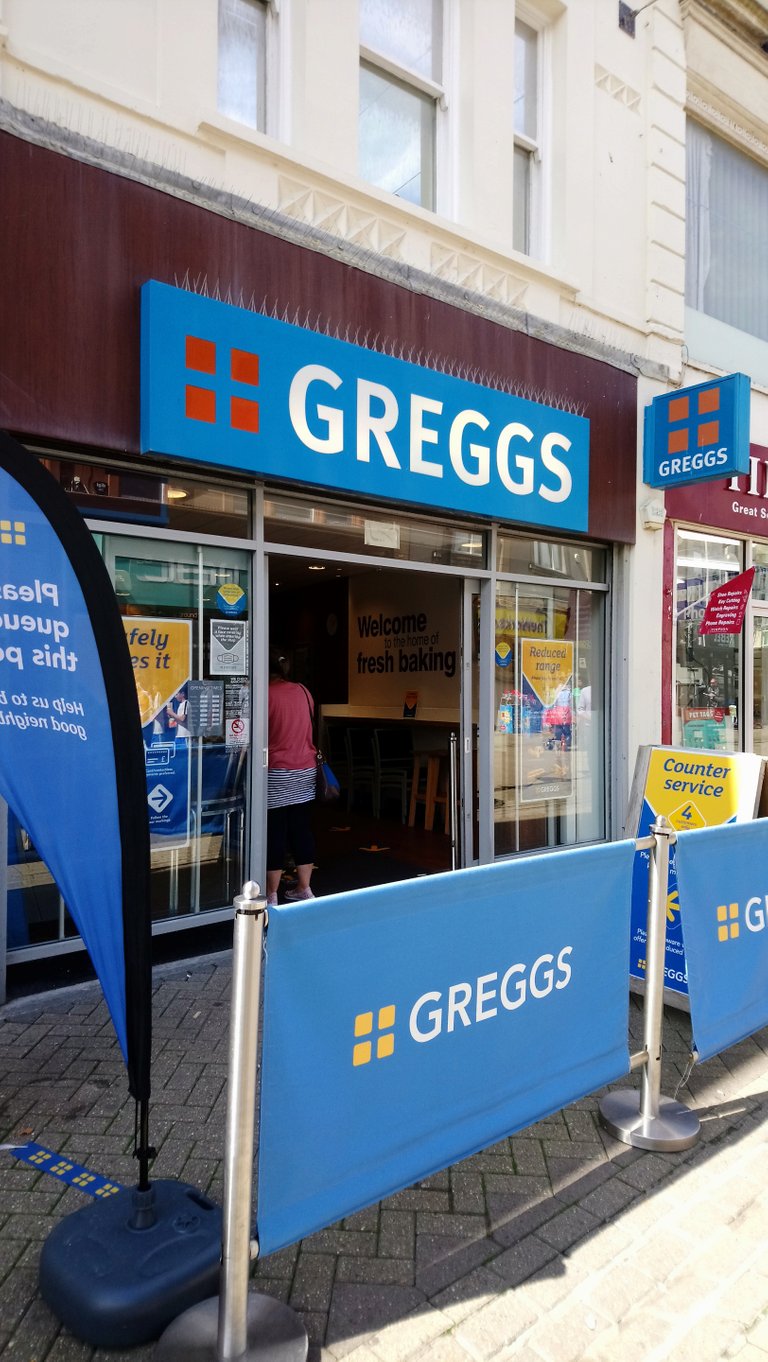 Greggs bake all their products in store. Sometimes during busy times, customers may have to wait a few minutes for the freshly baked piping hot sausage rolls. Even if you don't have to wait, the sausage rolls are normally warm as the turn around is pretty high so you'll always get freshly baked ones.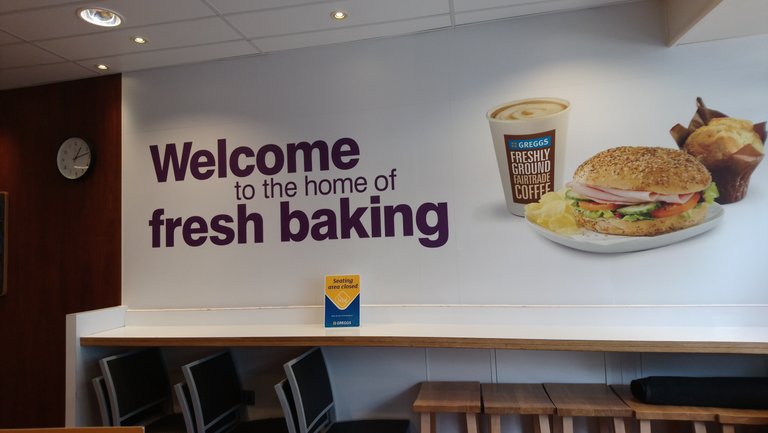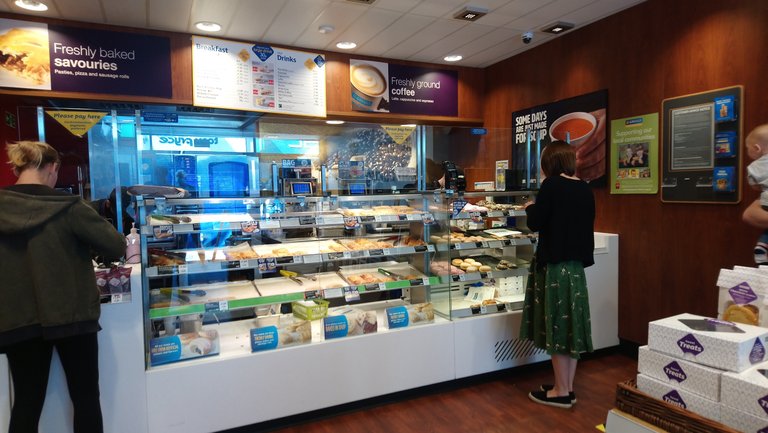 Here's the sausage rolls, £1 each or £3 for four. Normally we get four, I have one, hubby has two, and the last one ends up as our lunch for one of us the next day. Another popular product here are the Bakes. These are in the shelf below the sausage rolls. They're flaky pastry with different fillings, like steak, chicken, cheese and onion, and they even got a sausage bake bean and cheese one.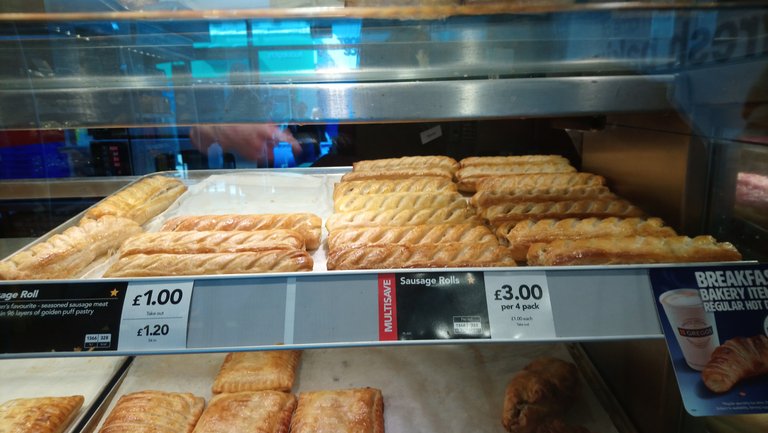 Apart from the savoury food, you can get sandwiches, soup, coffee and sweet stuff like doughnuts, cakes etc here. I only ever come here for the sausage rolls 😀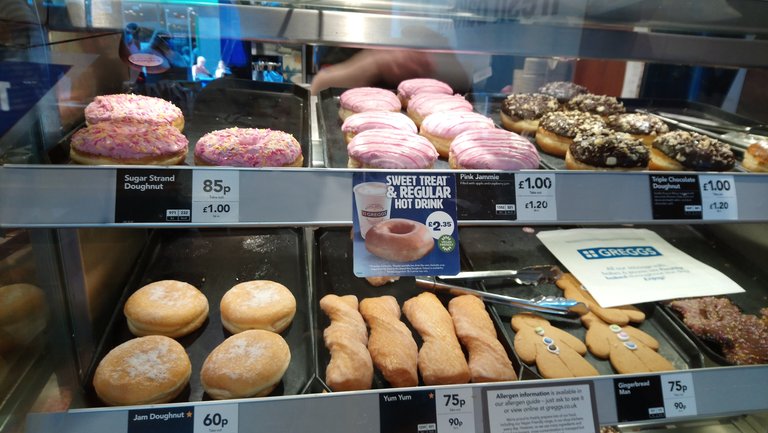 With social distance being very important now, I love how they have incorporated their core product in the social distancing rules. Whilst it may be a little bit difficult to gauge exactly how long 15 sausage rolls are, I think it is still very clever of them to express social distance in their own unique language
Please keep 2 metres apart - that's around 15 sausage rolls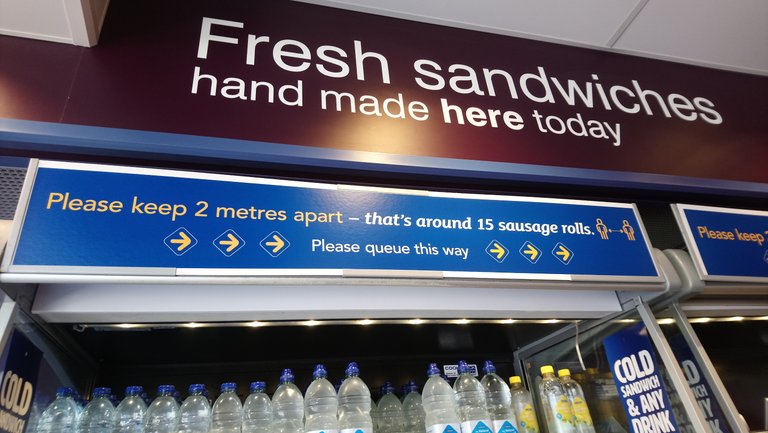 And if you're wondering, how long 15 sausage rolls are, here is one (the fourth one)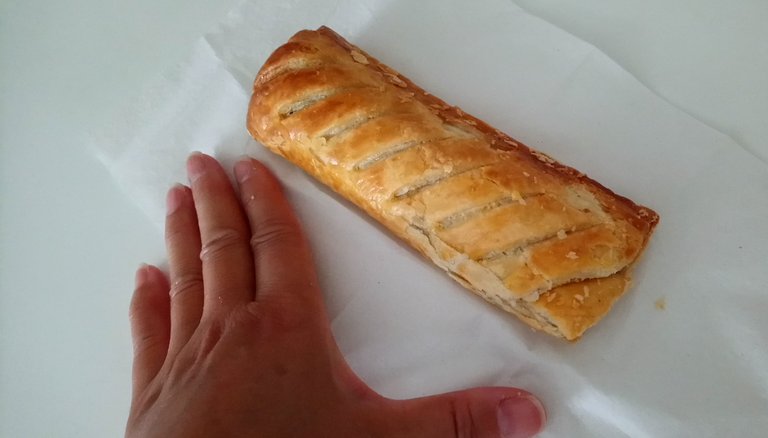 ---
Here's my lunch today, four sausage rolls (the other two are in the other bag) and a bottle of coke. I really missed Greggs when I was living in Taiwan, and I'm sure I'm not the only person who misses it if they don't live in UK. It may not be the healthiest food, but I'm not the healthiest eater either! If I don't indulge myself now, I won't have the opportunity when I return back to Taiwan.... whenever that is.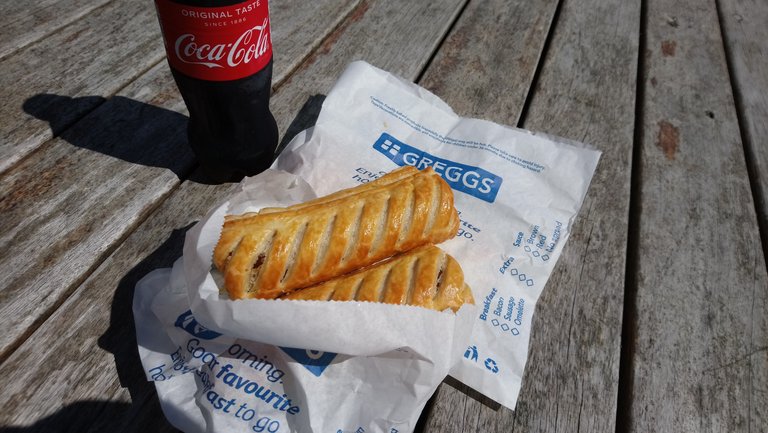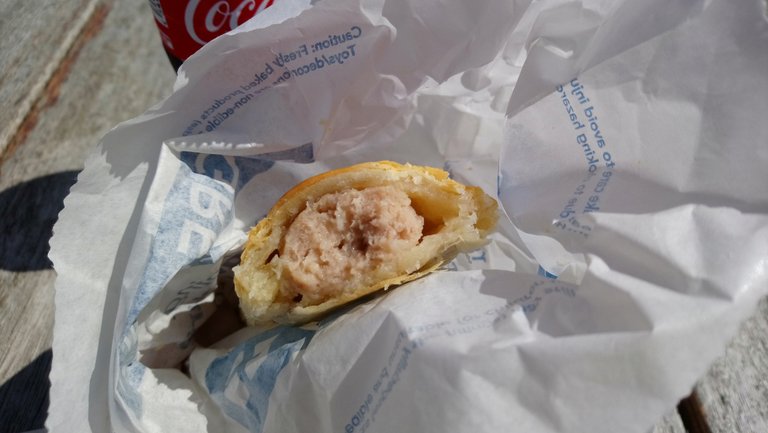 Note : Just a thought, Greggs didn't pay me to write this article, maybe I should charge them for promoting their product...
---
Greggs 是英國最多分店的餅店,有超過2000多家, 比麥當勞或星巴克分店還要多。它最受歡迎的產品是Sausage roll,每星期賣出150萬條!Sausage roll 中文不知是甚麼,就叫香腸捲吧!香腸捲外層是鬆化的酥皮,包著軟棉棉的絞豬肉,新鮮出時爐咬一口 ,簡直是人間美食!我經常會去買來午餐。£3四條,我吃一條,老公吃兩條,還剩下一條隔天烤熱吃。
疫情下,所有商店裡都要保持社交距離,Greggs也不例外。我很喜歡它們做的提示口號, 很棒呢!
請保持兩米社交距離 - 大約是十五條香腸卷
在台灣住那幾年,Greggs是其中一樣我很懷念的食物。這次回的英國不久後,剛遇上疫情,所有非必要店都關了門。直到最近Greggs 才全線開始營運,馬上去吃了好幾次。雖然它不是最健康的食物,但坦白說,我也不是飲食健康的人。現在不吃,回到台灣想吃也沒了!