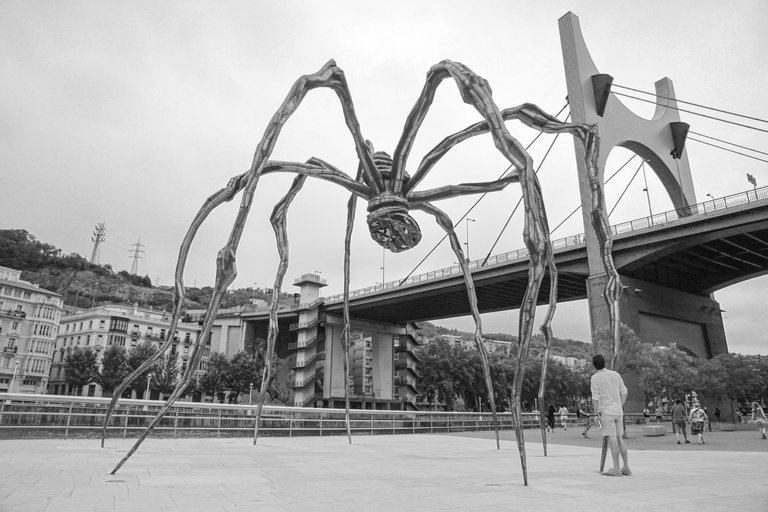 shot in Bilbao, Spain | 拍于西班牙毕尔巴鄂
Mother's Day reminds me of the giant spider sculpture by Louise Bourgeois. It's called Maman (the French word for "Mama"), a symbol of the artist's mother who worked as a weaver repairing tapestries and protected her as the closest family, just like mothers of you and me.
Maman is the largest sculpture in her artworks of spider series. The original steel one of 1999 was displayed in the Tate Modern, London. I viewed two of its bronze casts on permanent display, one is at The Guggenheim Museum of Bilbao, Spain, another next to Mori Arts Center in Tokyo, Japan. The last one in my post is a smaller sculpture I saw in the Museum of Modern Art in São Paulo, Brazil.
The Maman fiercely protected the marble eggs held within her abdomen, with her vulnerable fine legs. Does this look like a mother to you? Especially so in the artist's case, since she had a troubled childhood when her father had a long open affair with her nanny, while her mother had to endure it and passed away when Louise Bourgeois was 21.


According to Louise Bourgeois:
"The Spider is an ode to my mother. She was my best friend. Like a spider, my mother was a weaver. My family was in the business of tapestry restoration, and my mother was in charge of the workshop. Like spiders, my mother was very clever. Spiders are friendly presences that eat mosquitoes. We know that mosquitoes spread diseases and are therefore unwanted. So, spiders are helpful and protective, just like my mother."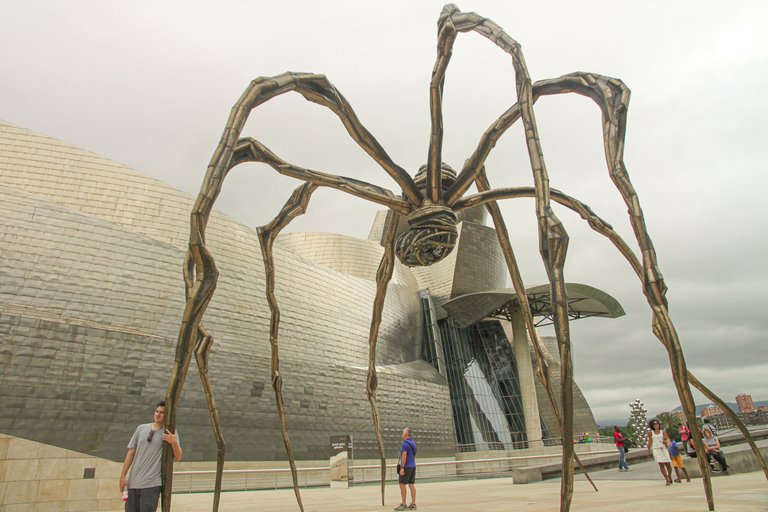 shot in Bilbao, Spain | 拍于西班牙毕尔巴鄂


今天是母亲节,我想起艺术家路易丝·布尔乔亚的大蜘蛛雕塑,名为"母亲"。初看这个雕塑,可能会觉得像个阴森可怖的大怪物,而对于布尔乔亚来说,这却是象征她母亲的美好意象。因为她母亲是修补挂毯的织工,同时也像天下所有母亲一样,温柔慈爱地保护着她。
"母亲"是布尔乔亚所有蜘蛛雕塑系列中体积最大的作品。最初1999年用钢材创作的存于伦敦的泰特美术馆,我看到的两个青铜铸件分别在西班牙毕尔巴鄂的古根海姆美术馆和日本东京的森美术馆旁边。最后那张照片里小一些的蜘蛛雕塑展出于巴西的圣保罗现代美术馆。
这个大蜘蛛拼尽全力地保护着自己腹部的大理石蛋,同时她纤细的腿又是那么脆弱不堪。像不像一位母亲的处境?无私地爱着孩子,默默承担和付出。这位艺术家的创作灵感来自她童年的不幸经历:父亲长期公开出轨她的家庭教师,母亲逆来顺受,辛勤劳作直到布尔乔亚21岁时离世。她说母亲是自己最好的朋友,这蜘蛛雕塑就是对母亲的颂歌。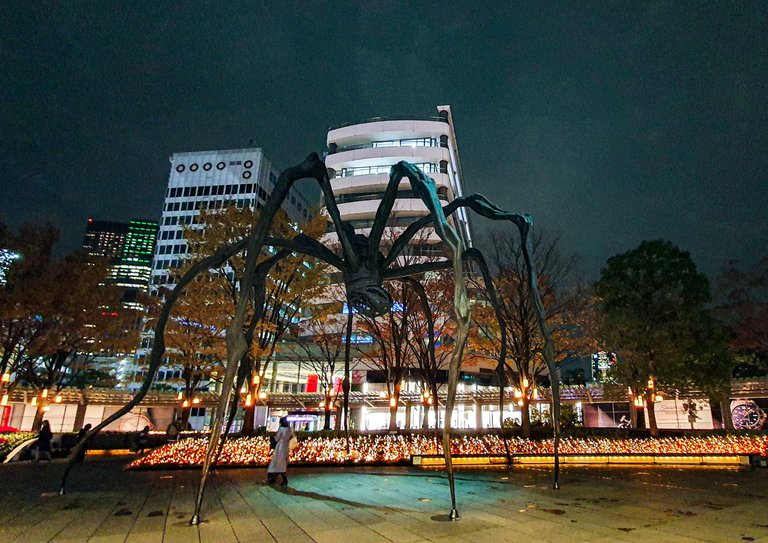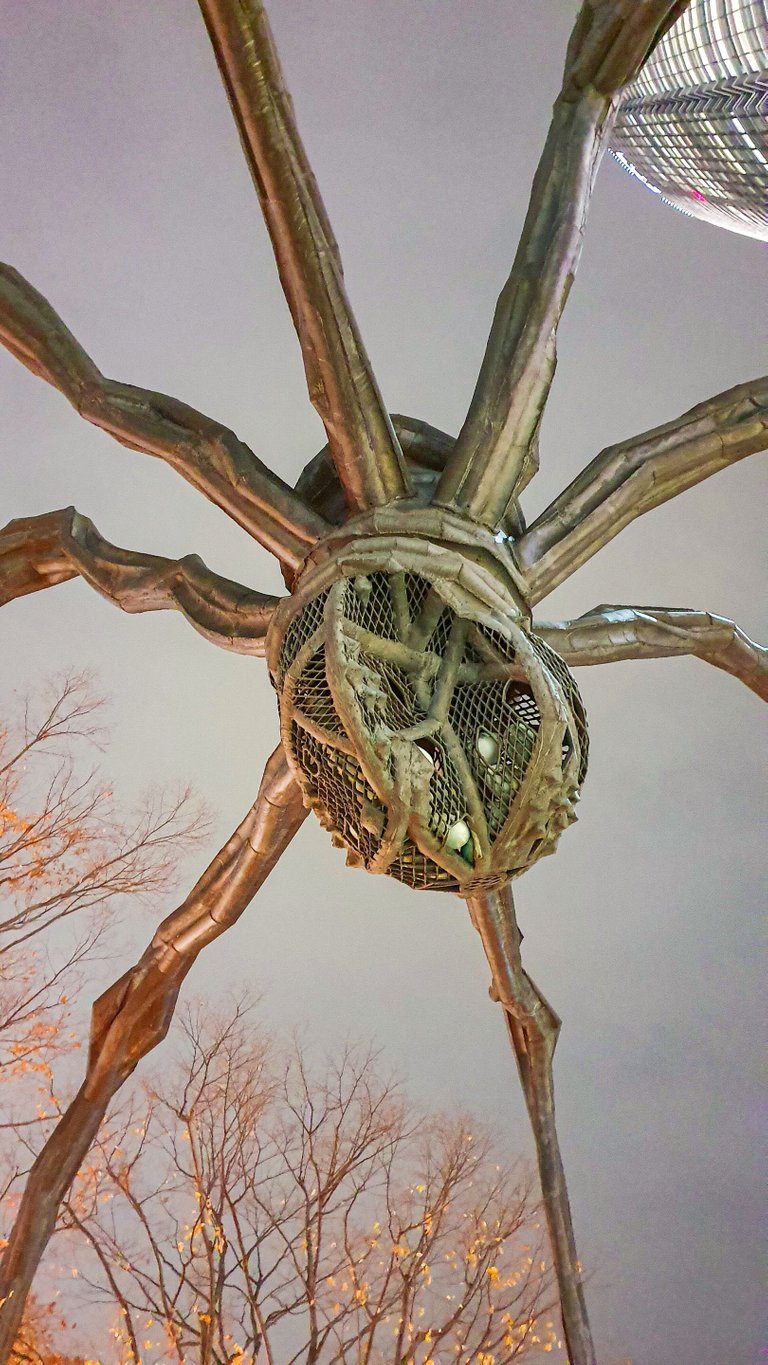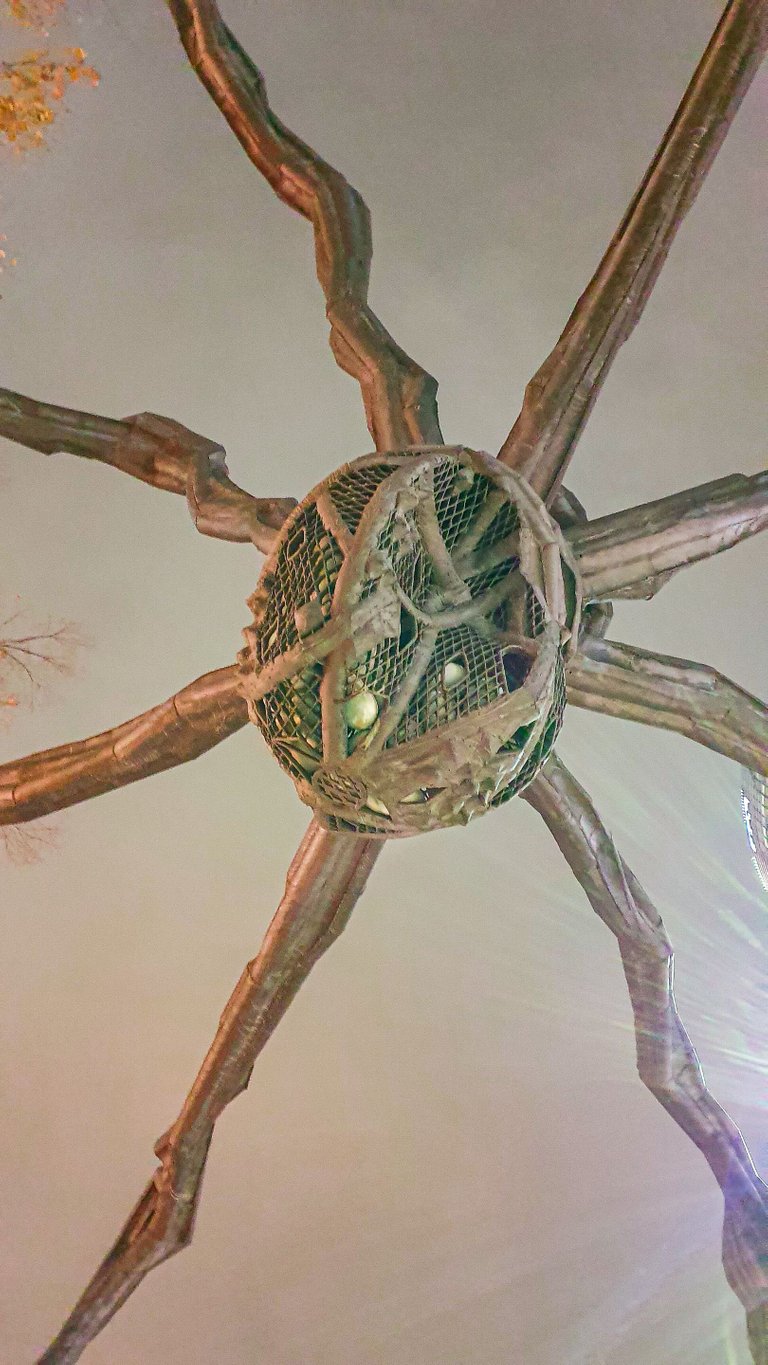 ---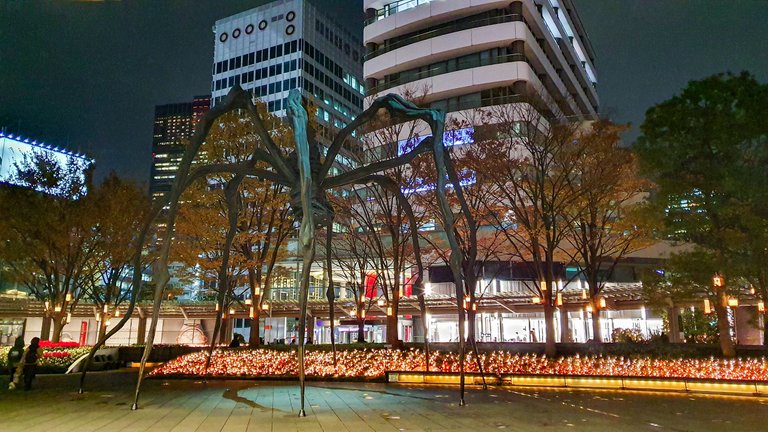 shot in Tokyo, Japan | 拍于日本东京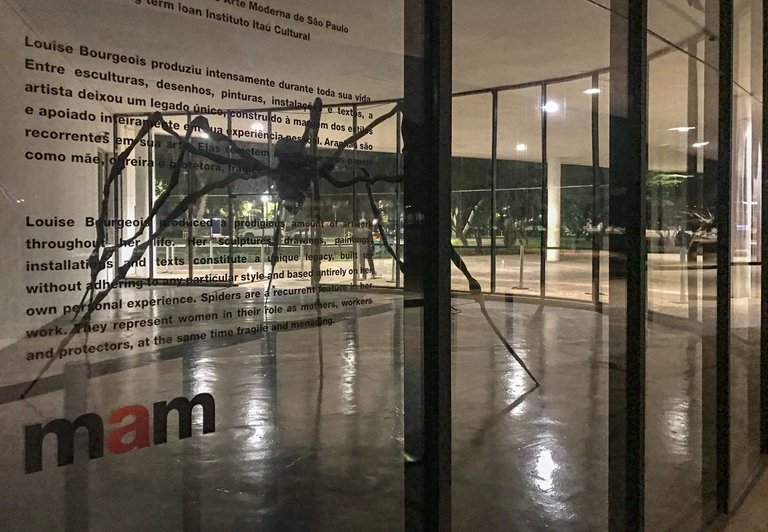 shot in São Paulo,Brazil | 拍于巴西圣保罗
All content by @itchyfeetdonica
图文 by Donica

---


Thank you for visiting! Here are some of my travel shots.
Check out more travel posts on Pinmapple, and share your travels there too!