Do You Play Wordle? 比爾蓋茲也玩的猜字遊戲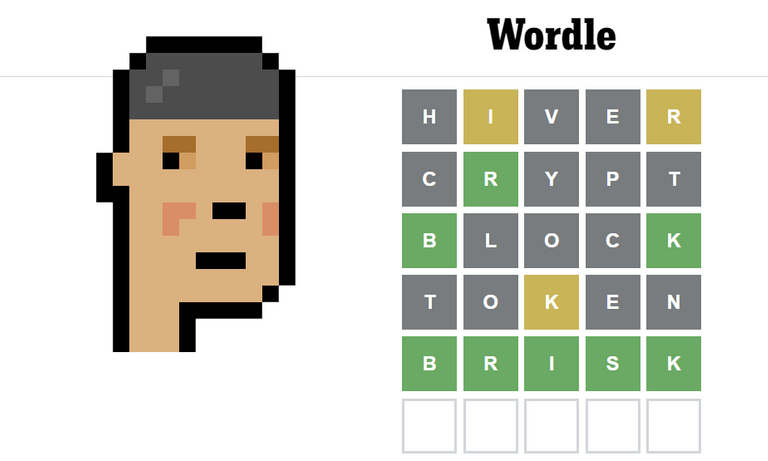 Have you been playing Wordle? A five-letter word guessing game that you can only place once every day.
I saw a news saying that Bill Gates said that he cannot stop playing Wordle everyday so I was interested. Then I am hooked too! 😄
The rule is actually pretty simple:
Guess a five-letter word and you only have six shots
After each valid guess (you must use actual words) it will be revealed to you if each of your alphabets is a) not in this word; b) in this word but at wrong place or c) correct place; with gray/yellow/green colors respectively
You can only play once everyday.
Have a try first then come back to read on 😄 ...
Play Wordle @ New York Times here: https://www.nytimes.com/games/wordle/index.html
//Edit note: Sorry @livinguktaiwan, as your follower, for missing your Wordle post in the beginning of this year 😅 (I just found out about it) If I had read that, I would have been playing since then... 😌
---
CN區朋友們好,我之前看到一個新聞說到比爾蓋茲沉迷《Wordle》無法自拔!所以,我就好奇去玩玩看。結果一試成主顧,現在也是每天都會玩,除非忘記了。而且大部分時間都找兒子來一起玩,也許主力還是我,但他偶爾也能貢獻一下好的想法😄。
這個Wordle遊戲去年才推出後就爆紅,後來被紐約時報買下,應該目前都還是很受歡迎的小遊戲。規則很簡單,就是每天可以給你猜一個5個字母的英文字,有6次機會。每次的猜測都必須是有意義的字,猜對字母的話,位置也正確就是綠色,不正確就是黃色,沒在裡面就是灰色。字母可重複。就這樣的規則。簡單為王啊!
這裡有連結大家可以試玩看看,每天就只能玩一次喔!我在下面把我這一陣子猜過的都給截圖了,也簡單談一下策略:前面兩字最好可以把5個母音或是常出現的子音例如S/T/N等納入,第三次之後再看結果如何來繼續想。可以的話就是盡量用上比較常用的字母,而不要用Q,Z之等流。
試試看吧!或許你也會迷上喔!😉成果還可以分享到社群媒體上呢!因為大家猜的目標每天都一樣,所以,應該在美國之類的地方,或許也能成為社交話題喔!😄
---
The first picture shows a case where I deliberately guess HIVER, CRYPT and BLOCK for the first three shots. Luckily I got three greens and one yellow! That means I have a great chance of getting it right. But I hope to make more guess so it's more typical so I input TOKEN again. It got me another yellow.
At this point, BRISK seems not difficult at all so I did it to finish the game.
After playing for a few times, I realize that a good strategy is to guess words with more vowels or with alphabets of high frequency like S, T, N etc.
Let's have a look at some of my games. Most of them were done together with my kid TT. He loves the game and occasionally gives some good entries. But only occasionally.
The following one shows that if you get a lot of yellows, sometimes still not easy to get it right. We were lucky to make it at the 6th entry.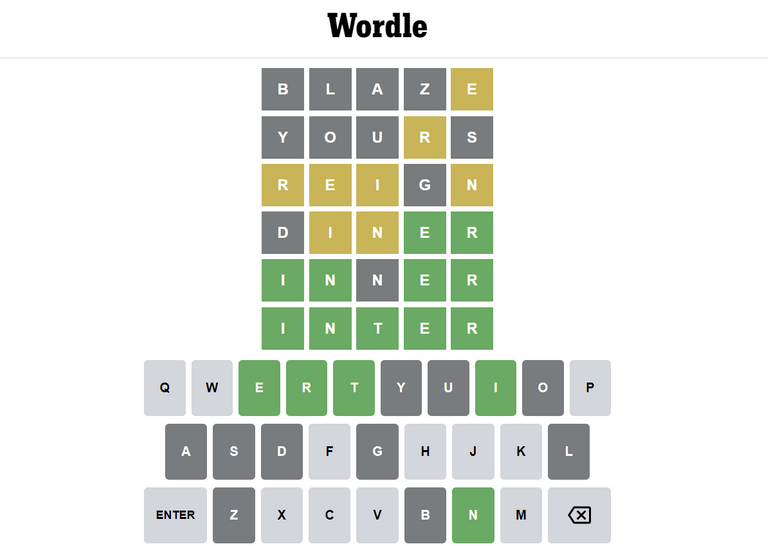 By the way, BLAZE isn't too good a first entry but not too bad though. Z is a very low frequency alphabet. Guess what? Yeah, my son insisted to use it so I let him. 😅
Remember, alphabets can be repeated.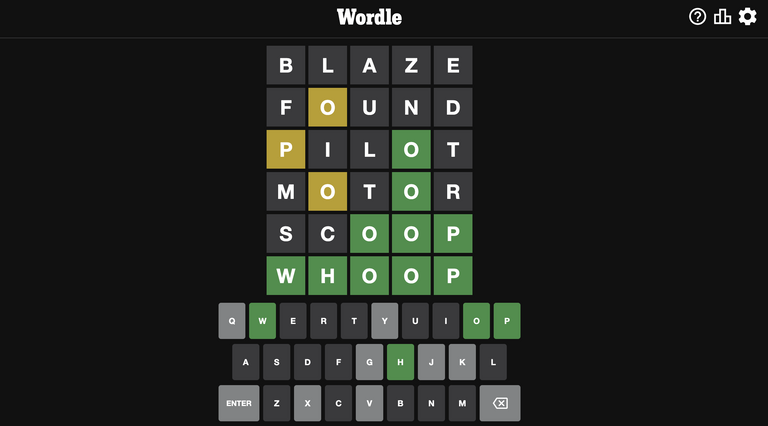 Sometimes, we let Google to help too as we don't really know all five-letter words. But I won't ask Google before I exhaust all my brain power. 😝
Like this one. I did not know what THYME is before I looked it up.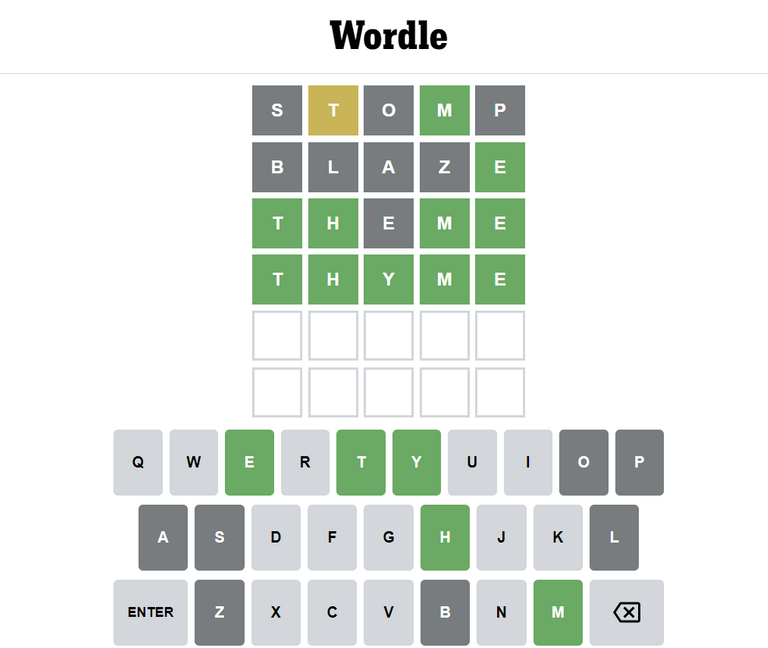 This was a quick one. Sometimes you get lucky. My son thought of TAUNT and this time he got lucky to hit!!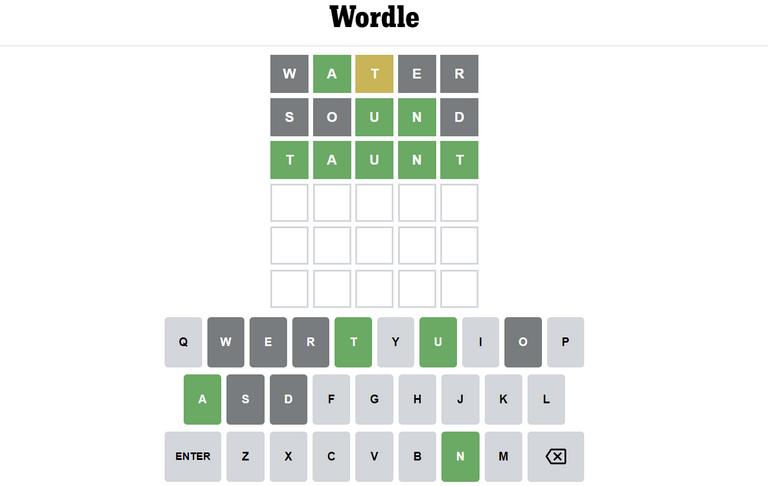 PEACH is a good first entry choice. If you get green(s) fast, it really helps your game.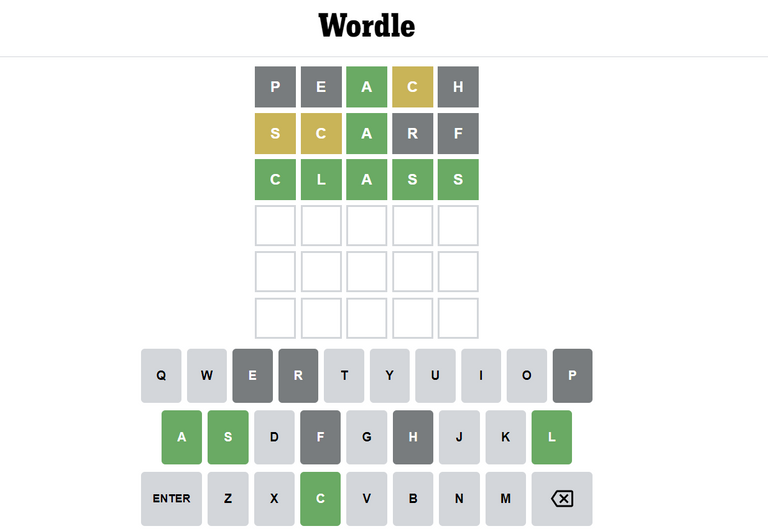 This time it was THEME and getting it right at third entry is pure luck.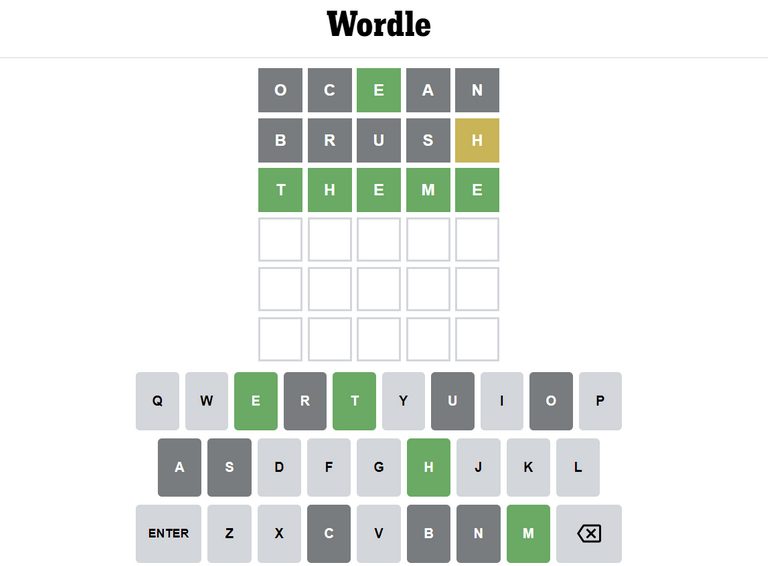 I went with TOKEN in this one. It helped.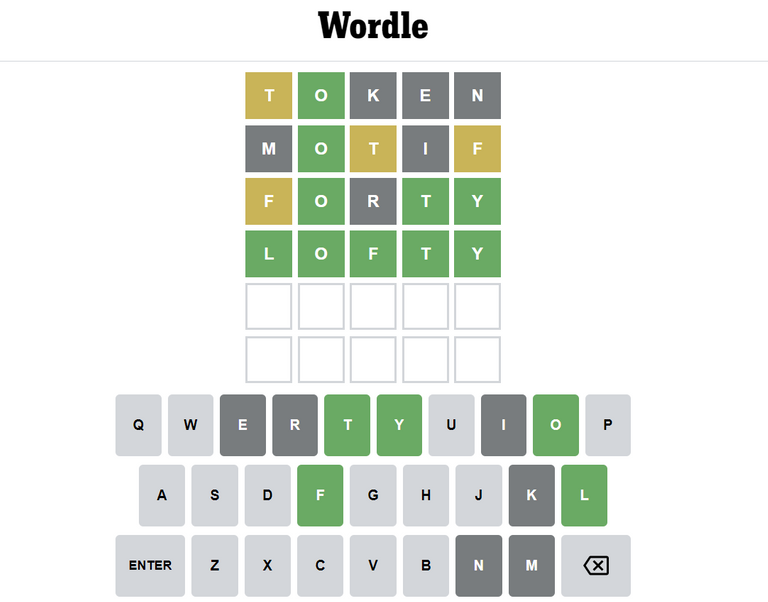 The keyboard below can help you when you are searching words in your brain.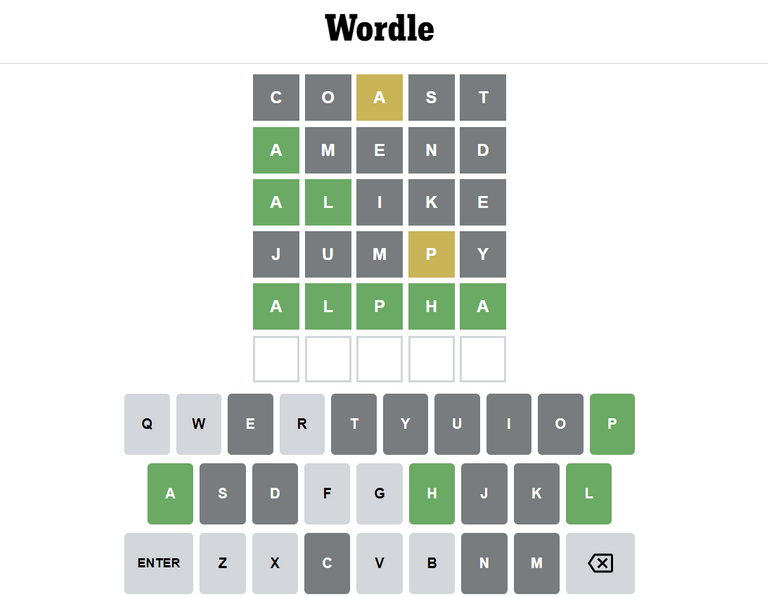 CHUTE again is a word that I did not know. Thanks Google! As you can see that I exhausted all five vowels and several high frequency consonants in the first two entries.
With a green for the first alphabet, it's much easier.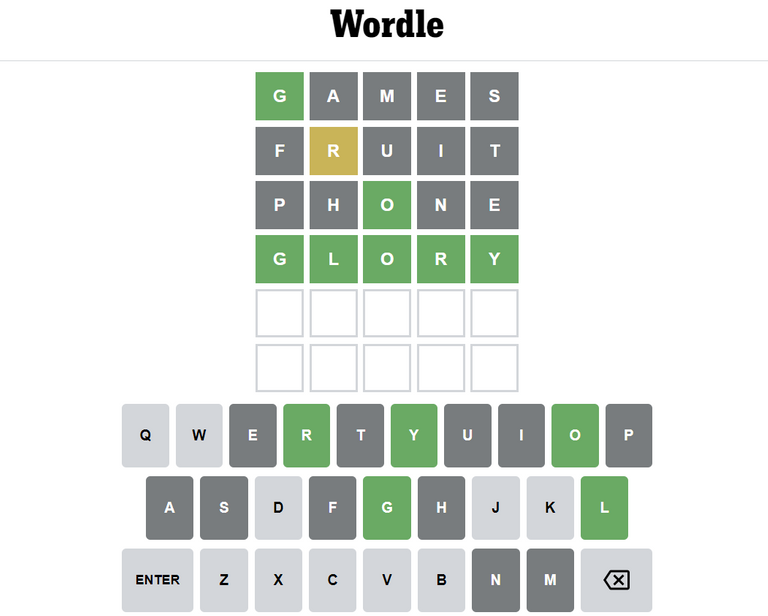 This one was tricky. Three yellows in the first guess, turned green in the next. But still took us three more times to get it right. Phew!
After playing this for a while and now sharing it on Hive. Right now I am thinking...
Maybe there is something that games like Wordle and the blockchain together can generate something more interesting that never existed before... I have no answers yet. Do you? 🙂
---
---