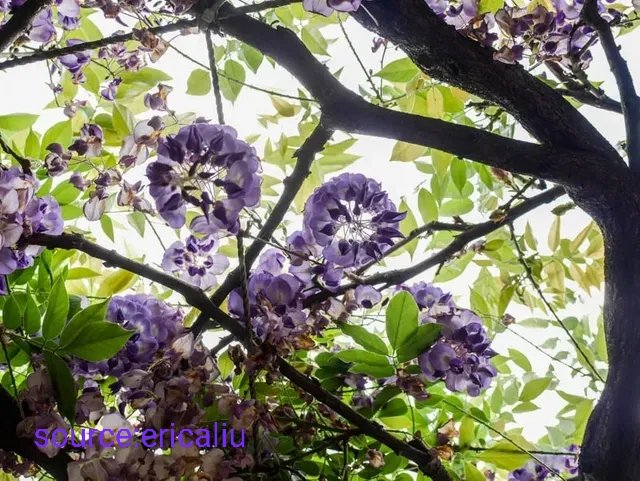 春暖花开~ 人间四月天… 这个季节最美好的事就是感受人间绿意盎然,繁花似锦的美景💜
很遗憾,还没有幸亲临现场感受紫藤花的惊艳之美… 但能被朋友分享的美图所吸引也是可遇不可求滴
当一眼见到这几张紫藤花的美图时,无法掩饰我对紫色的缠绵之爱…
因为紫色,因为紫藤花,再一次感受到一股自然能量的流动…
---
Spring Blossom ~ April Day on Earth... The most beautiful thing in this season is to feel the greenery of the world, the beautiful scenery of flowers like brocade 💜
It's a pity that I haven't had the chance to experience the stunning beauty of wisteria flowers in person... But it's rare to be attracted to a beautiful photo shared by a friend
When a glance to see these beautiful pictures of wisteria flowers, I can not hide the lingering love of purple...
Because of the purple, because of the wisteria, once again feel the flow of natural energy...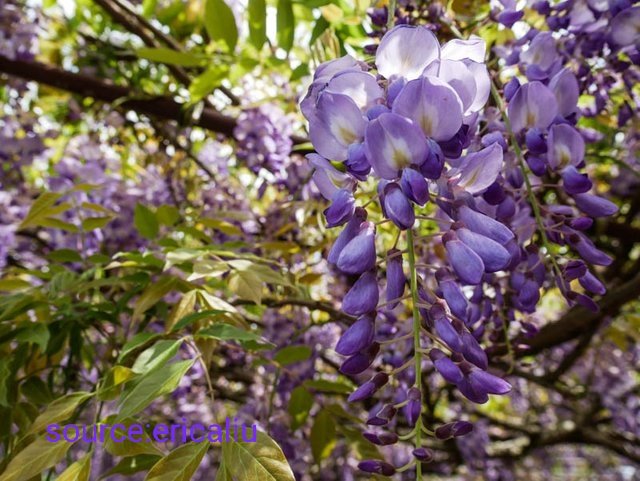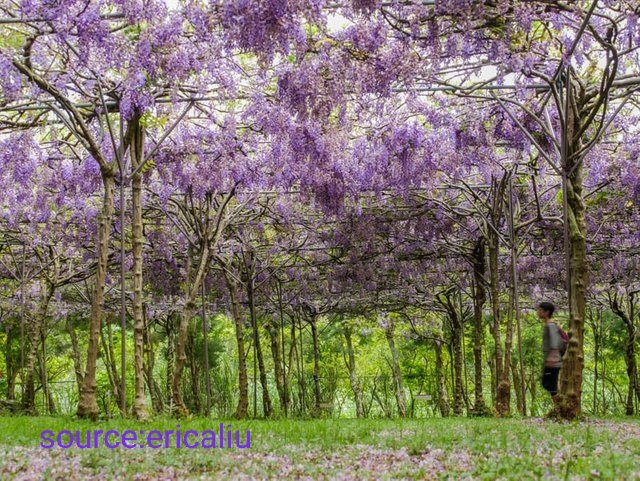 从这些美美哒紫藤花照隔空感受那一簇簇紫藤花开的繁茂… 烂漫~
此时此刻我已沉迷于紫藤花带给我的倾心醉人情结…
你呢,喜欢紫藤花吗?有木有为之心动…
---
Feel the luxuriance of wisteria flowers from these beautiful photos of wisteria flowers... Romance ~
At this moment I have been addicted to wisteria flowers to bring my love intoxicating complex...
How about you, do you like wisteria? Have you been moved by it...