Went out for late lunch on Sunday. My lady said she need to get some bread for her parents first. I stood here and here waited looking at the cake shop on the left and the bread shop on the right.
星期天,出去吃晚午餐。太太说她需要先去帮岳母买个面包。我站在这里等,看着左边的蛋糕店和右边的面包店。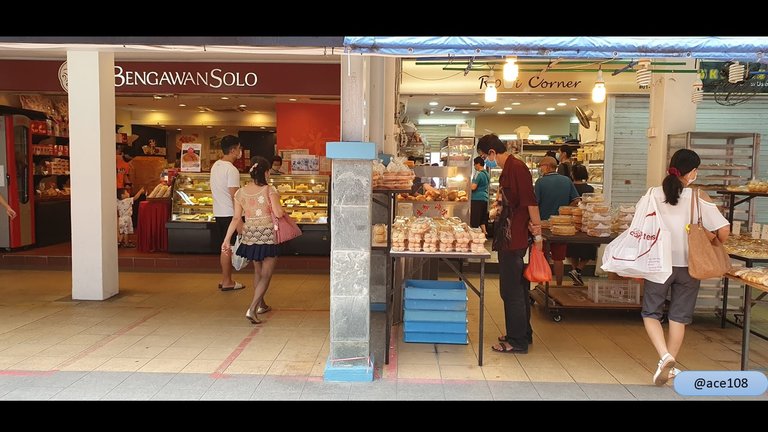 🎶Meanwhile, some music for you to enjoy as you read. This piece is part of Vivaldi's The Four Seasons, particular the first of the 4 violin concertos, called Spring.

🎶让大家继续读的时候,欣赏一点音乐。这件作品是维瓦尔第的"四季"的一部分 - 4小提琴协奏曲中的第一首,名为"春天"。

Source | 来源: https://musopen.org/

https://soundcloud.com/alan-chang-563971986/four-concerti-grossi-4-vivaldi-op8-i-la-primavera-allegro-largo-allegro
Source | 来源:
https://musopen.org/music/2213/antonio-vivaldi/the-four-seasons/
---
Went to nearby coffeeshop at block 177 for lunch. Though of having the fish soup but saw a new stall has opened.
走去附近大牌177的咖啡店吃午餐。本来想吃鱼汤,但看到了一个新摊位。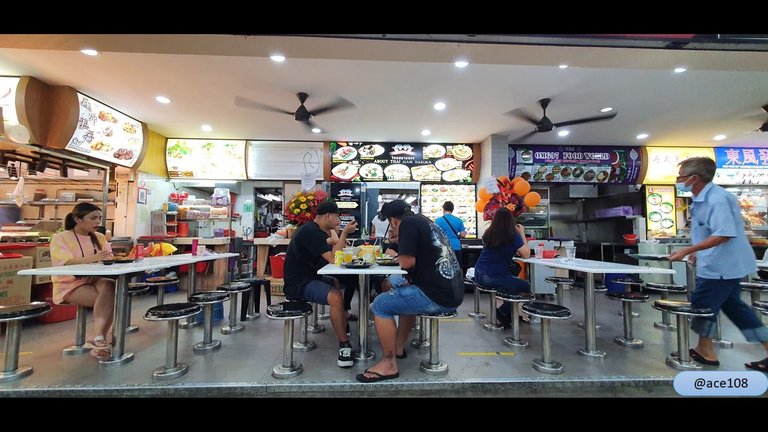 The stall serve Thai food. We decided to give it a try.
新摊位卖泰国菜。我们改变主意买这摊的食物。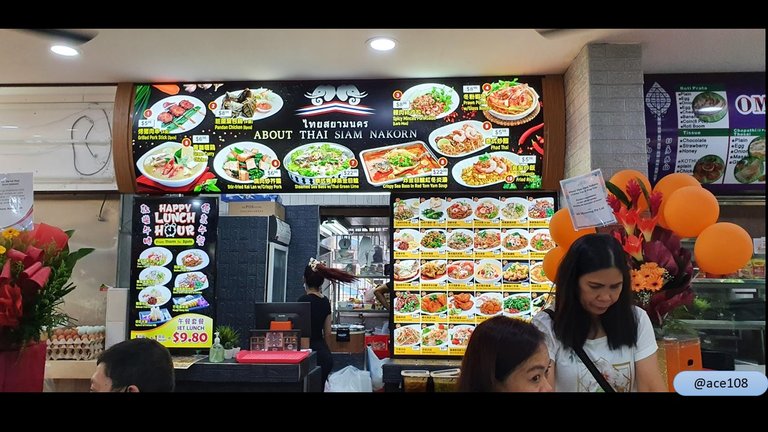 I paid $11 for two different types of noodle and was given a pager for them to buzz me when the food was ready.
我付了$11买两种不同类型的面$,他们给我一个传呼机让等食物好了就会叫我去领取。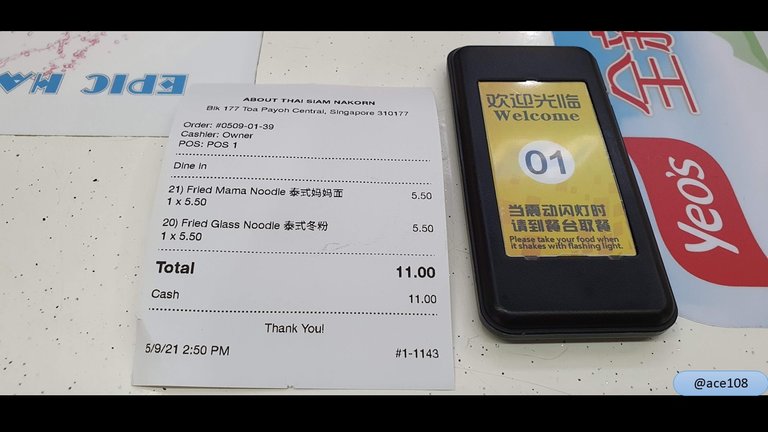 The pager buzzed and I went to collect my food.
穿呼机发出嗡嗡声,我去拿我的食物。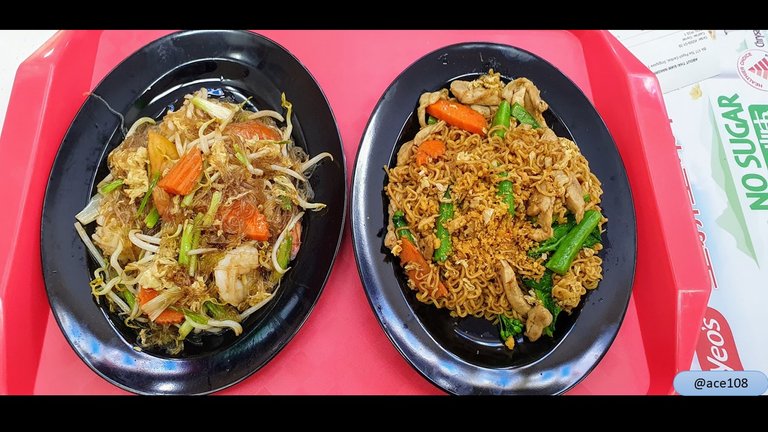 My wife was supposed to eat ths but I had this instead because we swap after some discussion. It was a bit salt but tasted still OK overall.
本来太太是吃这个,但经过讨论后。所以我吃这盘面。觉得有点咸,但味道还算过得去。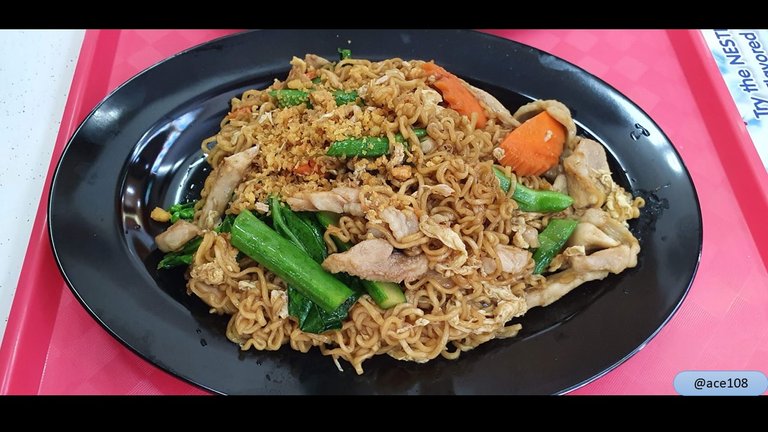 My wife took this which was supposed to be my order and she has no complaint.
太太吃这本来是我点的而她可没有啥抱怨。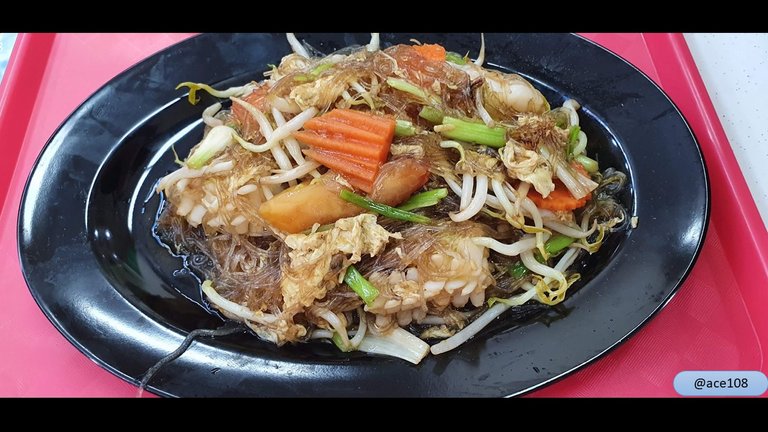 After eating, she decided to buy a pineapple rice and tom yam soup for her parents. Nice that they cover the soup container with a wrap to prevent spillage.
吃完后,她决定买一个菠萝饭和泰式酸辣汤给她的父母。很好心思,它们用包装盖着汤的容器以防止溢出。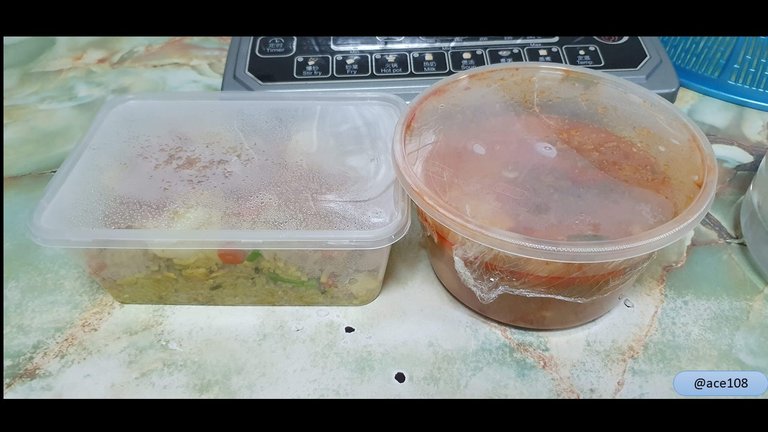 [//]:# (!pinmapple 1.333874 lat 103.849780 long 177 Toa Payoh Central d3scr)
🌞#BeautifulSunday 20210509 | 美丽星期天 😎
There is still time for you to upvote these
#beautifulsunday
. 还有时间让你点赞的美丽星期天。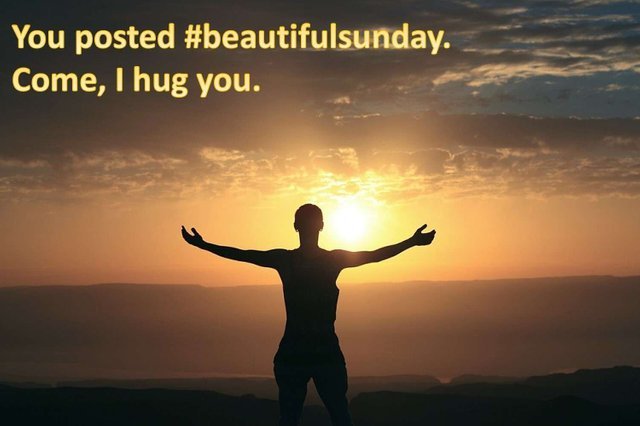 Photo source from Pixabay.com
Here's the update on the participation for
#beautifulsunday
for last Sunday. Again, I'll continue to highlight that there are posts that I did not qualify and it has go to do with the criteria. Chances are your
#beautifulsunday
posts didn't qualify if you have less than 2 images or didn't post on Sunday.
现在,又来报道上周日的#beautifulsunday结果。 首先再次强调,有些帖子我没算达标。如果你的帖有少于2张图片或不是在星期天发布,我就认为不符合规则。


Please see my other posts:
@ace108
请看我其他帖: @ace108
---