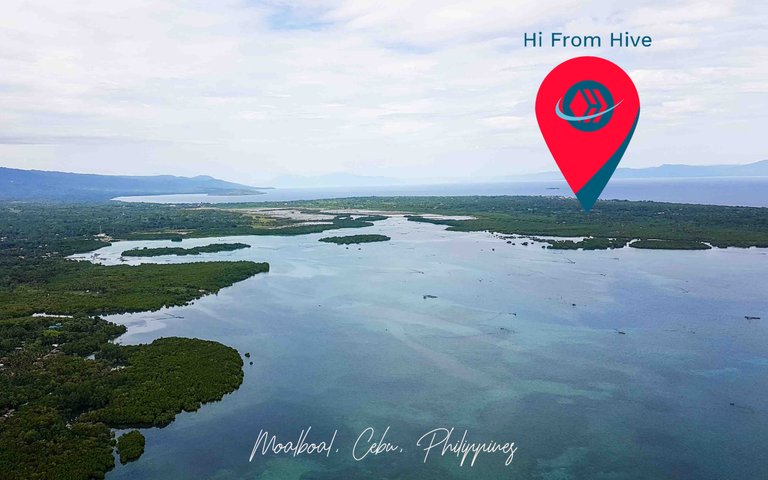 Hello!
Greetings from Moalboal, a diving village in the southern part of Cebu, Philippines. In case you're wondering, that's how our town looks like from the sky. If you happen to be within our area, I am pleased to let you know that there's a growing number of Hivers here in our small town, not to mention throughout Cebu and the Philippines.
It is with great pleasure for me to take part in this wonderful #hifromhive project by @livinguktaiwan.
In a nutshell, I will share with you what Hive means to me, how I became a part of it, how it is like being in the community, and why I am here.
Before we dive into that, please allow me to introduce myself.
My name is Arni short for Laarni. I am made in the Philippines. Throughout the years, I also discovered missing fragments of myself in every place I have visited. I am Filipino, partly French because France recently adopted me as a citizen as well.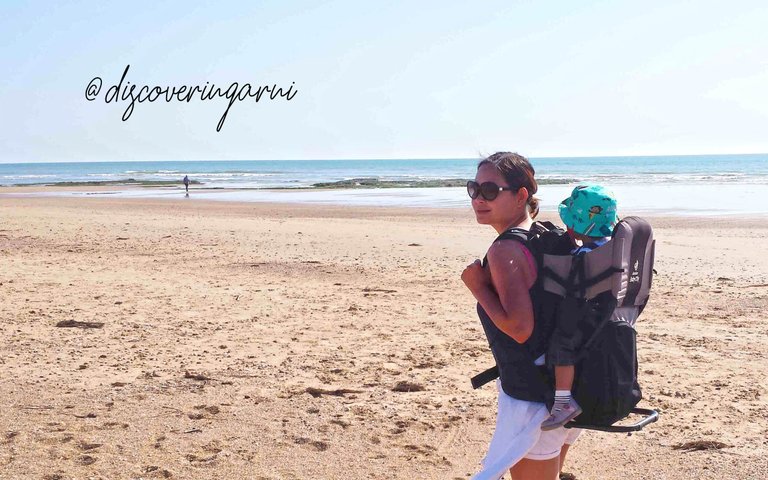 Life so far taught me how to thrive in various environments I was thrust into. I left my country alone to work overseas in my early 20s, faced an identity crisis in my 30s, and currently reconstructing my life while juggling that with motherhood and family in my 40s. Throw in the uncertainties of the pandemic into the mix et voila!
My curiosity swells and this thirst for discovering and exploration continuously lead me to unexpected experiences. Blogging about them gives me instant release and satisfaction. I write about travels, family road trips, my love for anything french, and my passion for interior design and architecture infused with personal life learnings.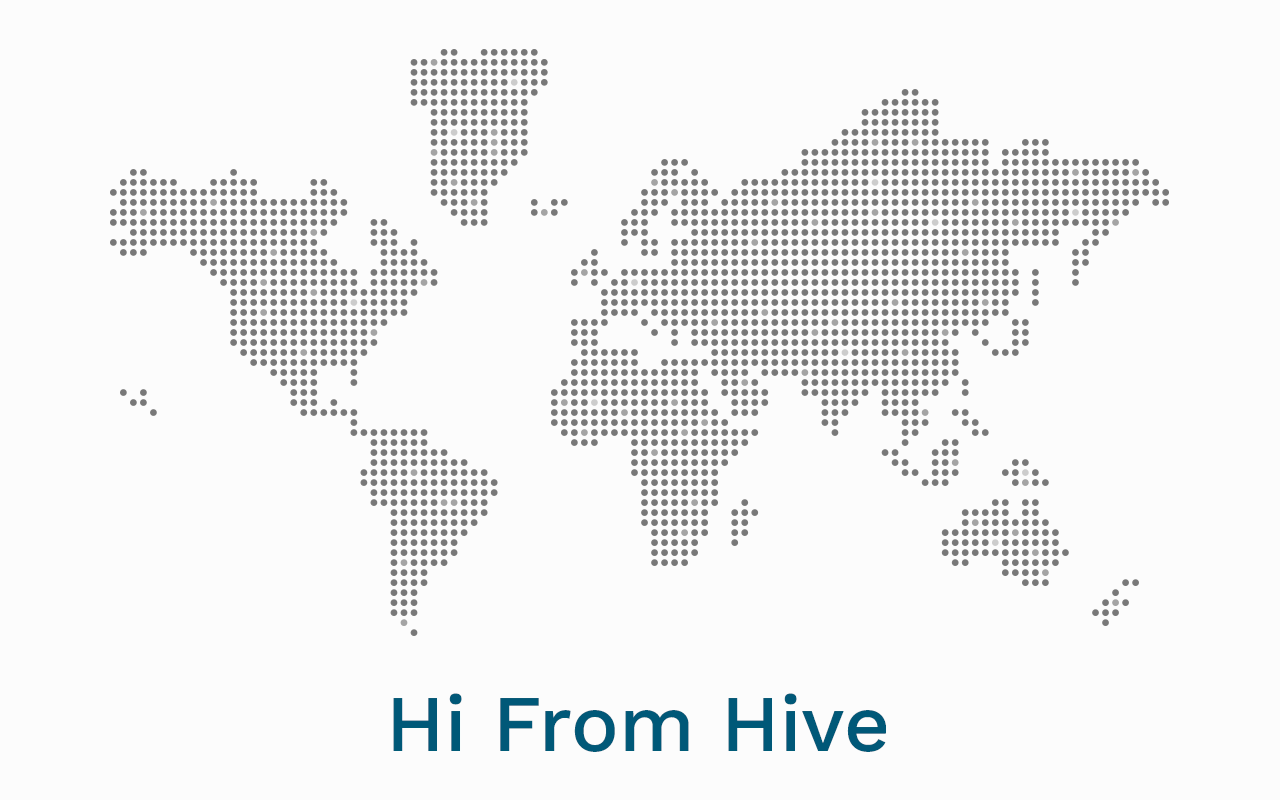 What is Hive and How I Became a Part of It
For me, Hive is a social blogging platform that is owned by its users with the opportunity to earn cryptocurrency.
@scubahead mentioned #Hive one evening at the dive shop where my husband @iamyohann and I hang out during sunsets. This was sometime before the quarantine kicked in. He showed us his laptop screen and explained what it was about.
May 2020, @iamyohann and I registered and created our first blog posts. Around this time, we had a growing Hive group in Moalboal such as @millycf1976, @biggypauls, @diveratt.
We've heard about cryptocurrency before, but being born from the generation of cassette tapes and red public phone boxes, we're newbies.
My Hive journey began as a trial and error but I am grateful to have struck it right on my first post while my succeeding ones gradually improved.
---
What Blogging Means to Me
I was not new to blogging. I started an online journal 10 years ago in another platform documenting my ex-pat life in Dubai, where I wrote about leisure and business travels, along with insights gained from those experiences.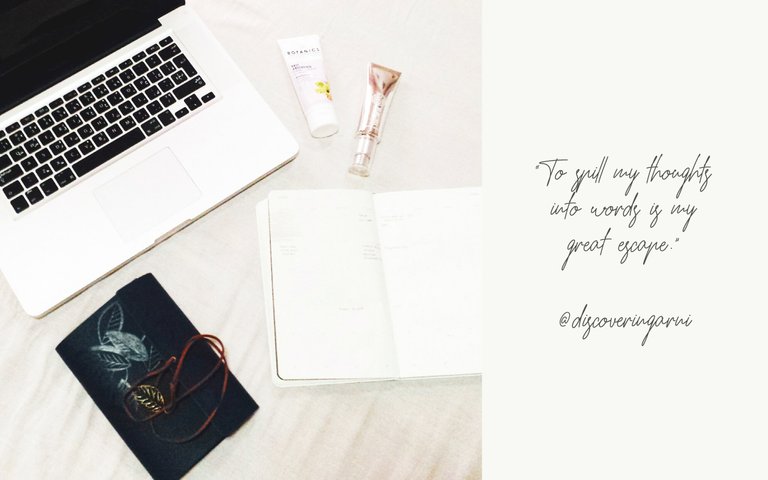 To spill my thoughts into words is my great escape. No one knew about my old blog except for readers who accidentally found them or friends and family who supported them. It was a hobby that was intended as a collection of written notes that allowed me to re-visit the past. I never earned from that blog, not a single cent but I kept at it for the love of blogging until I found #Hive.
What Hive Taught Me
The Real Value of Blogging
As I said, I never made a single cent from my old blog. To suddenly find posts associated with crypto value was something new to me along with unexpected emotions that came with it. Let's be honest, it's sweet to earn. It feels rewarding to receive value for your work and to find bloggers supporting and interacting with them.
Hive taught me to detach myself and how I quantify personal time and efforts from the rewards marked below each post. Once I have recognized the importance of putting in my best efforts with no expectations, by focusing on the enjoyment of the writing process instead, the outcome is much sweeter. It stirs up feelings of gratitude to each and everyone who upvoted and supported them.
No Man is an Island
Hive is a reflection of real life. Who we are in reality find its way through our writing. Through the experiences I have read of those who have been on the Hive and Steemit for a much longer time than I have, they taught me that supporting, and engaging with other bloggers is vital to thrive here.
As a natural introvert, I am reserved. Approaching someone in real life is beyond my comfort zone. Engaging online is basically the same. Getting inside the Discord for the first time feels like walking up to someone at a party.
For now, to make up for my hermit vibe, apart from upvoting, I take the time to read and digest the stories that I stumble upon and genuinely comment to engage.
Hive is a Community of Micro-Communities Based on Your Interests
I find it fascinating that there are various groups within the Hive. Photographers and artists exhibiting their work, writers creating fiction and poetry, information on Health and Well-being, a treasure trove of languages, and full on engagement on weekend stories from all over the world.
---
Diverse Communities on the Hive
I often blog about travel. With the help of @pinmapple, I can pin and archive a specific travel post under its exact location on the map. Two travel communities that I actively participate in are: HaveYouBeenHere and TravelFeed.
To contribute to and volunteer at #WhoAreTheyPhilippines @whoaretheyph is an immense pleasure. Who Are They Philippines is an initiative started by @iamyohann that is published in the Filipino Community,Hive Ph Community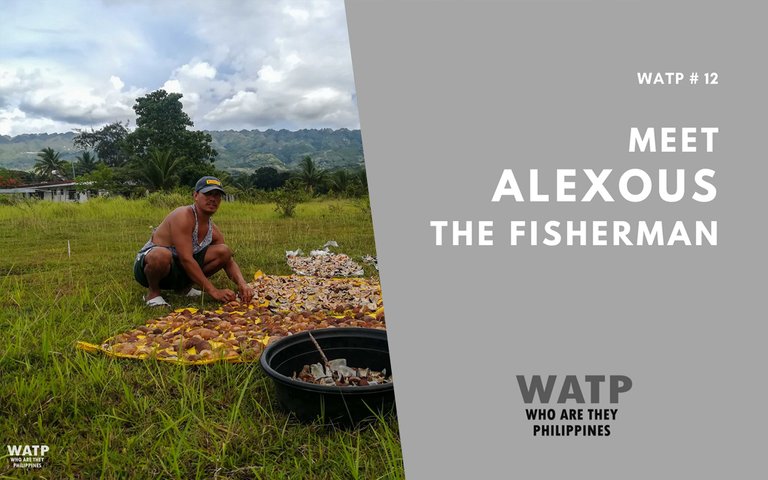 These are real stories from randomly selected people met by @whoaretheyph. The HBD reward goes to the featured person who openly shared his or her life story a week later. The reward along with contributions from generous Hivers is converted into our local currency and handed over with a video published on 3Speak.
I stand by its authenticity. I continue to contribute and volunteer behind the scenes through working on video editing, designing graphics when needed, or as a sounding board.
It makes me happy that more and more Hivers are supporting it. It's exciting to see the Filipino Community actively taking part in it by doing guest features in their area. This allows a wider reach for the project which would benefit more people who need them in the Philippines. It's a great way of giving back through #Hive.
There's a Market Friday Community that I enjoy participating in from time to time. #BeerSaturday from Beer Community for those parched weekends ogling on craft beers on screen. There are lots of creative posts to peruse on GEMS, OCD, and Power House Creatives. Epicureans sharing recipes on Foodies Bee Hive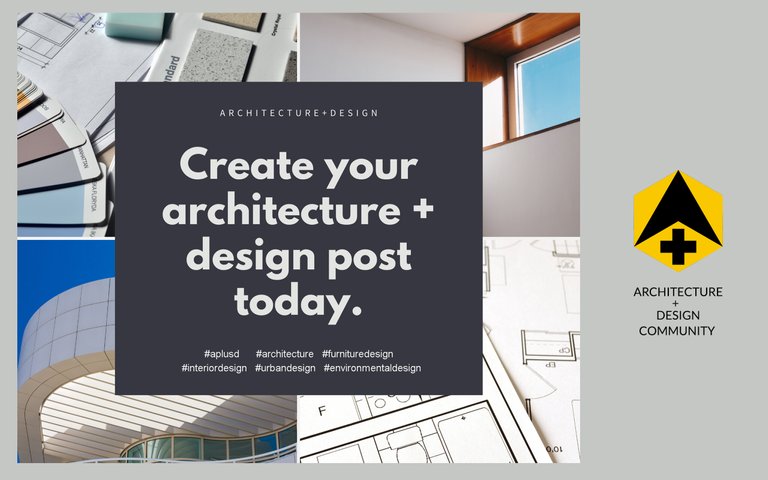 A Fulfilled Dream by Hive to Collaborate: Architecture + Design Community
This is a new community that I am proud to be a part of that was launched on the last 5th of October 2020 (World Architecture Day).
I am excited to partner up and collaborate with @storiesoferne for this project. I am the other half of @aplusd, the main driver behind the Architecture + Design Community. Our goal is to ignite architecture and design conversations here on the #Hive.
I met @storiesoferne at our architects' chapter's meeting in Cebu City quite a while back. We didn't know each other before this event but we ended up sitting at the same table inside the ballroom. We instantly hit it off and we kept in touch. When I learned about his love for writing and books, I introduced him to Hive.
After we launched the community, @storiesoferne recently reminded me of a conversation that we had way before joining the Hive. How it would have been great if we could work on a book or a literary project together one day. That thought was something we left to chance and Hive made that possible.
---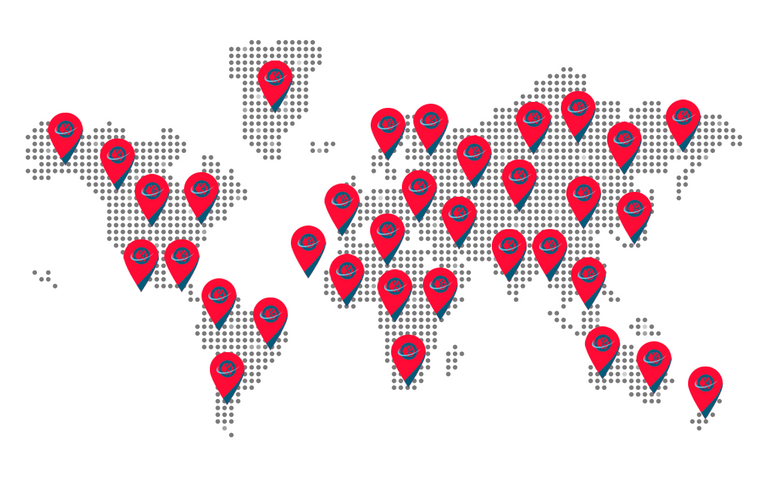 Hive is Full of Possibilities
Hive is vast and as someone who started here last May 2020, I have only skimmed the surface. I was surprised by the experiences I have had here and I am and will always be grateful for everyone's support. There's much for me to learn and more Hive friends to meet and interact with.
Are you on the Hive? What are you waiting for? Join Here