While trawling through the story of this mill, I tried to find something dramatic. A recent suicide, a ghost haunts the mill or it's even a place where transvestites meet for group sex. Sadly I found nothing of the sort besides the usual history.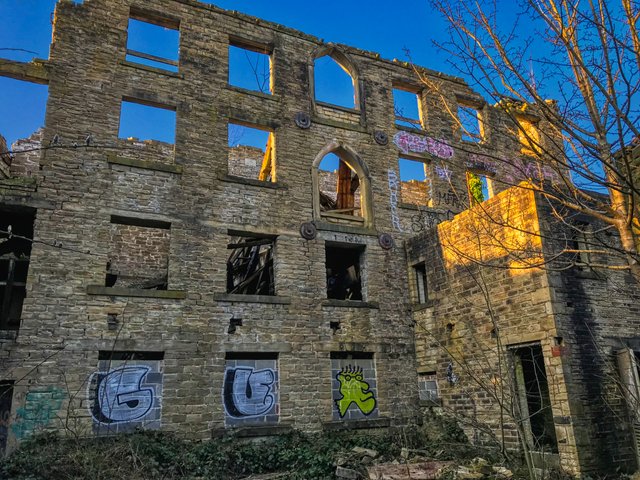 This one hails from the 1790's and was in use until 1981. I looked through some reports from ten years ago and the decay difference is startling. It has really gone downhill and at times I thought the place was going to come down on me.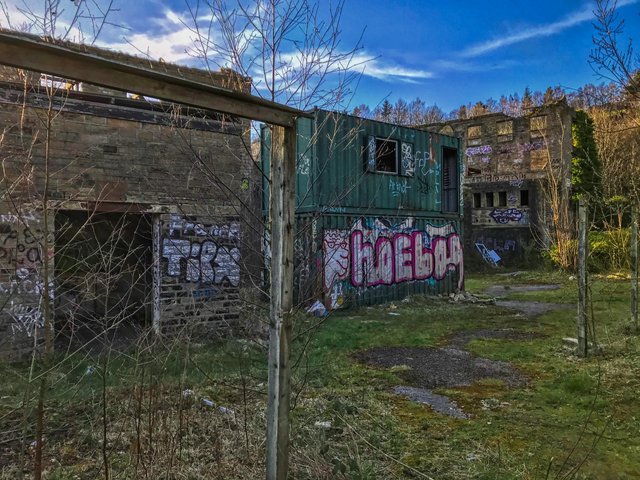 As it's Grade listed it can't be demolished but can be renovated and as usual there is a proposal to do just that. The link also documents the history of Westwood mill. Permission to begin work is taking years like most of these proposals.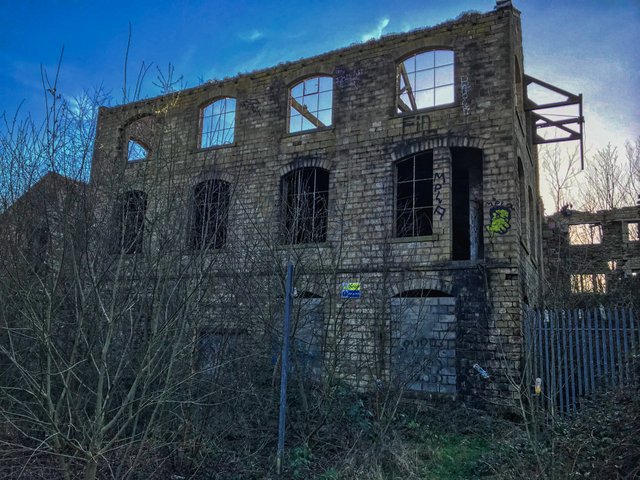 This was the last of our hauls just before lock down and getting to the outside edges was as easy as finding it and walking through a little brush.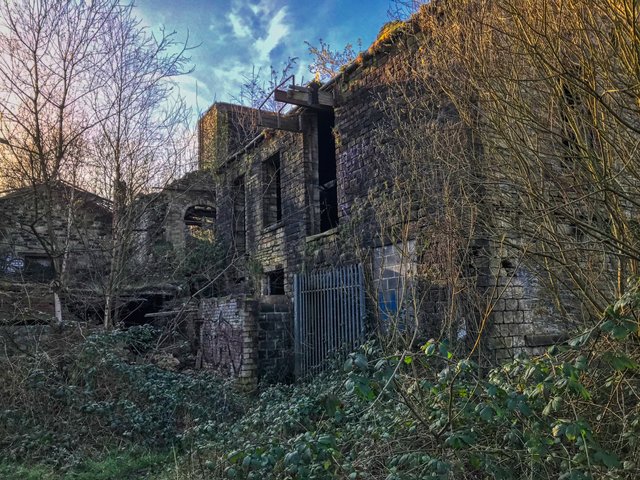 We found nobody else there, but getting into the inner courtyard was not just a walk-in.
…'for a huge wreck of a place, the owners have gone to great lengths to keep the likes of ME out'…
I left Dizzy Discovery to try and get in the more 'secure' areas while I strolled around to the left in search of anything that might be an artefact of a bygone age.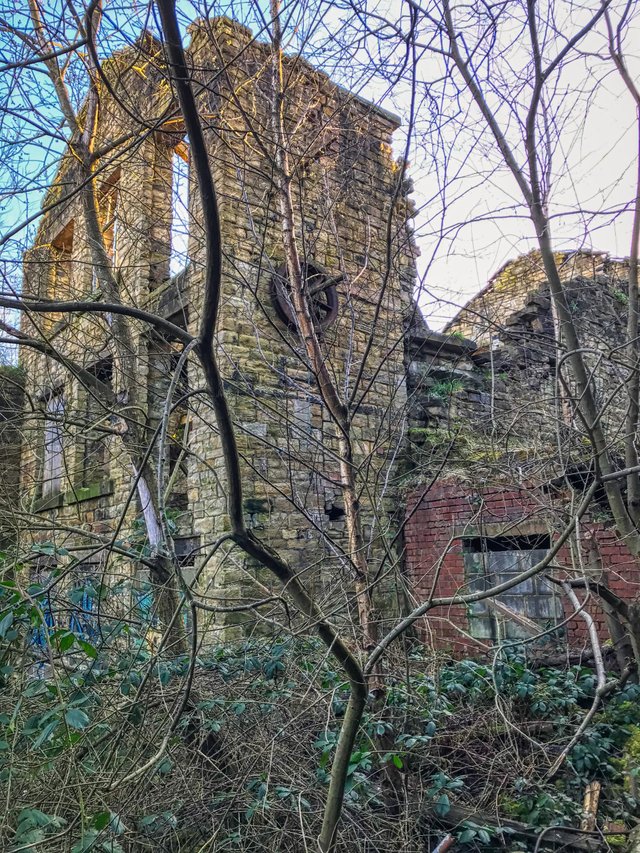 This big wall looked interesting to start climbing up to have a look. Looking through a hole in the wall I spotted this tank looking thing amongst the graffiti.
Balancing on the wall was a little tricky. The shit I do just to get some photographs which look all similar.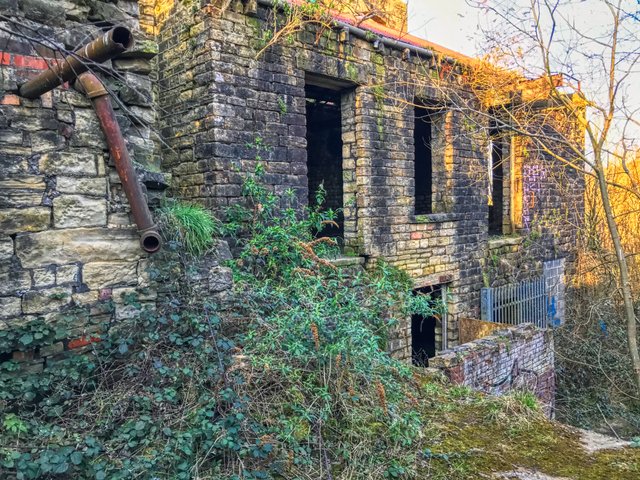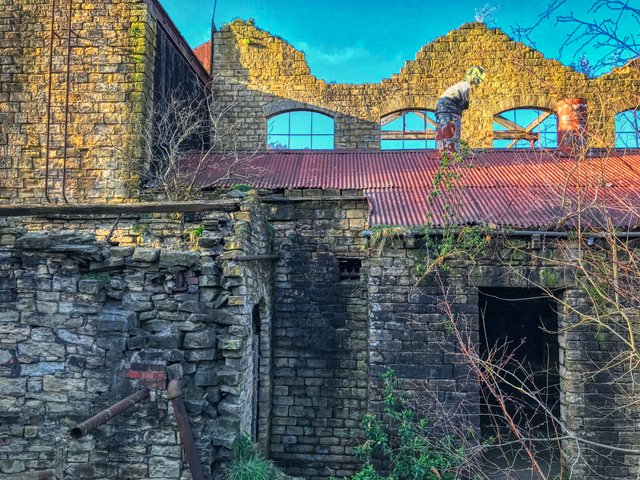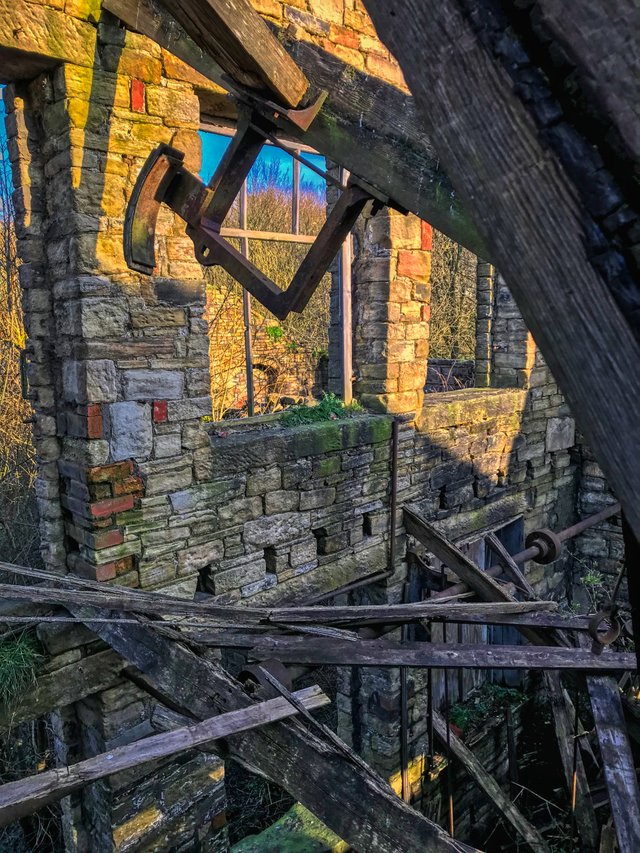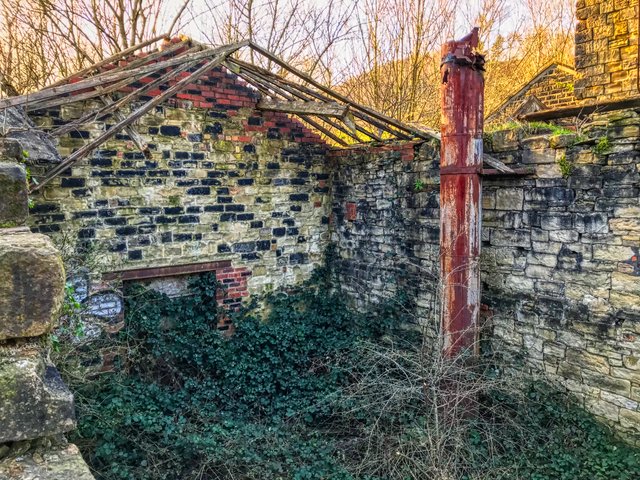 I wasn't going to jump down there, likely I would fall though all this greenery to my death. Just to get this shot required some balancing.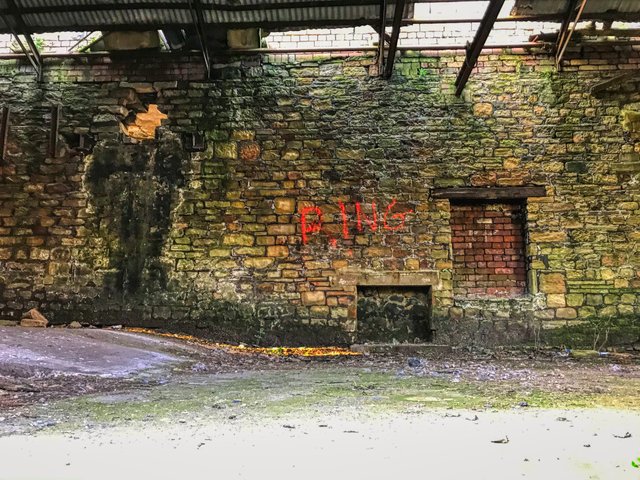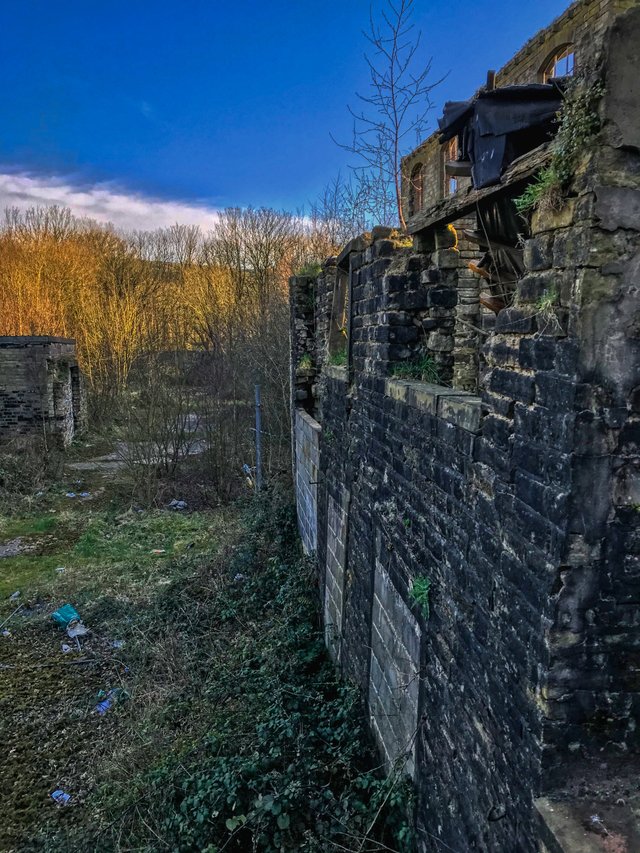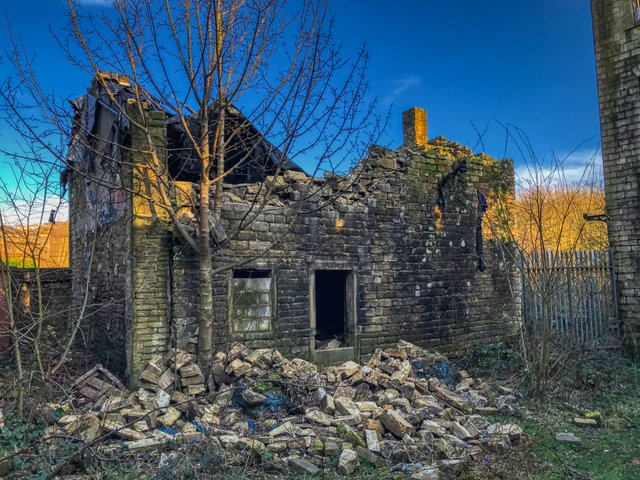 Coming down I approached the area which could have been difficult to get in. Another bunch of explorers had planted a handy window-frame to climb on and all that was needed was an enormous effort to haul myself up.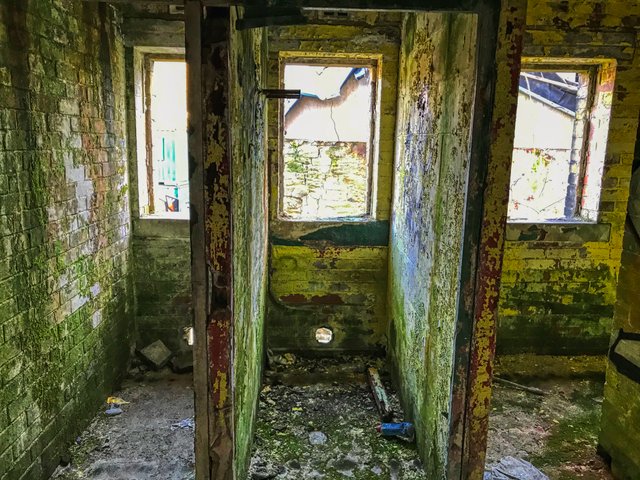 There were several passages to choose from, two of the three were the wrong one. Of course, I chose a wrong one and had to double back.
Even scrambling through large empty window frames like this is an effort to me.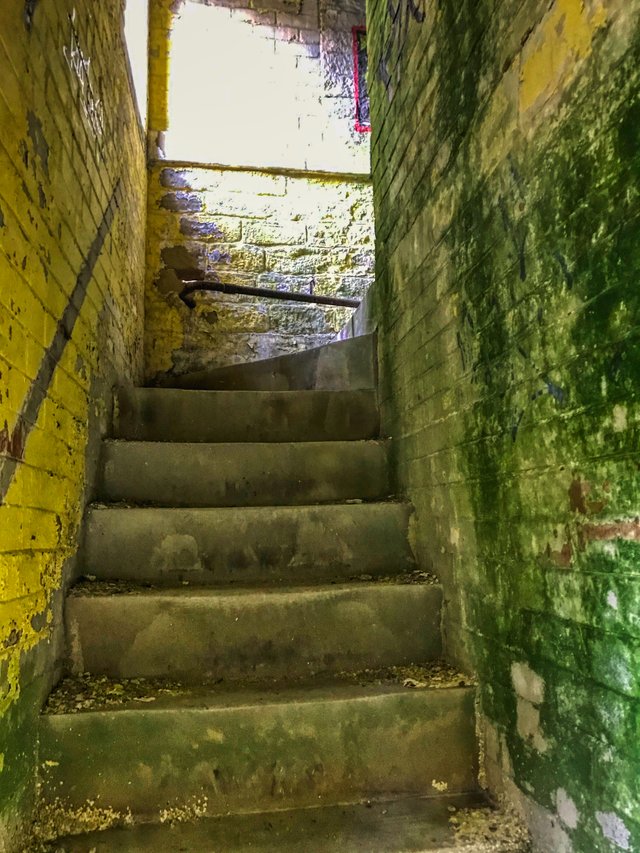 The correct way rewards you with steps and the most dangerous part of this old mill.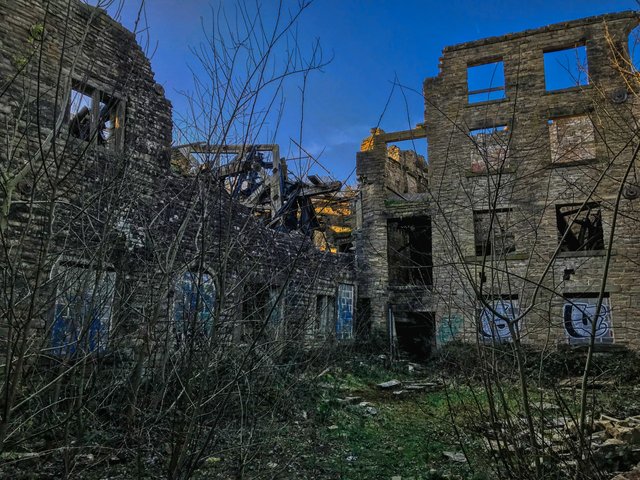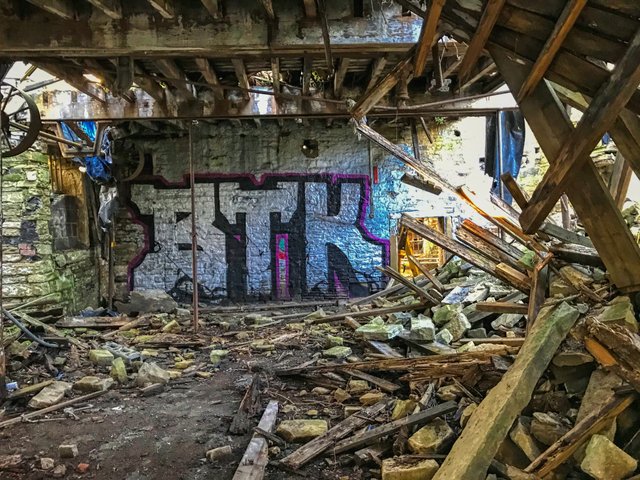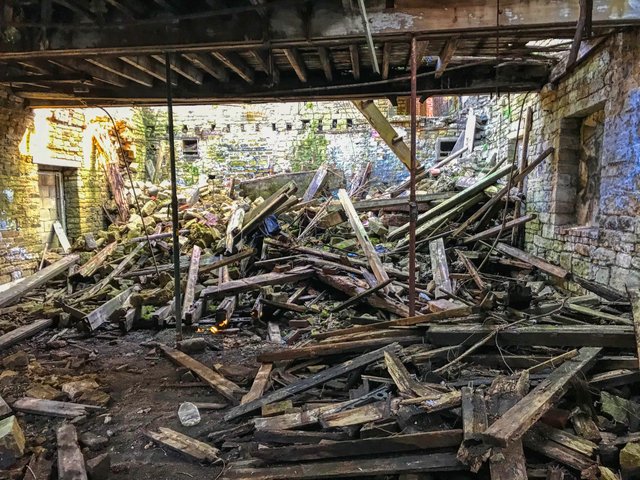 A major part of Westwood Mill is being held up with scaffolding, it's that precarious to collapse. I edged into some of these buildings afraid of touching anything.
One kick to that scaffold post and you're under a ton of rubble and probably dead.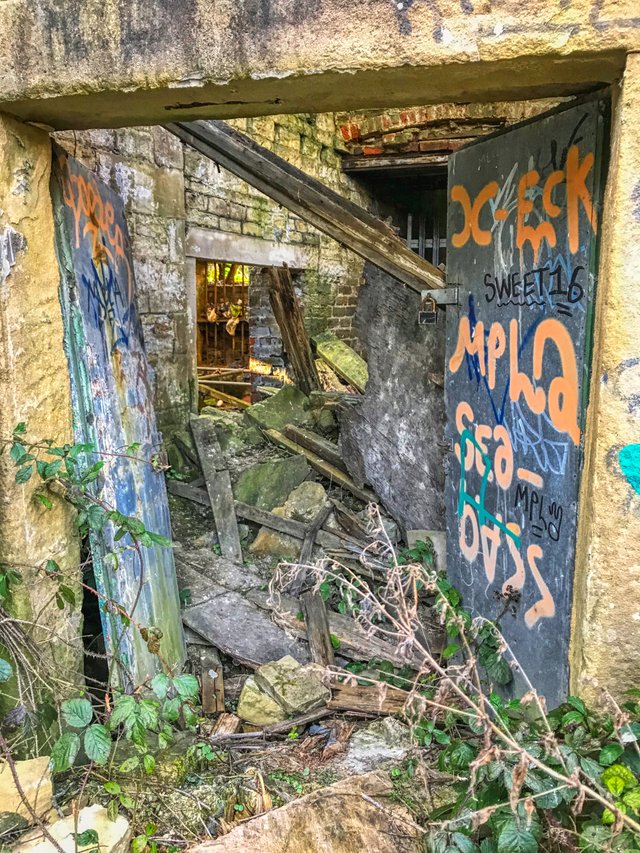 …'I mean, would you go in there to have a look around?'…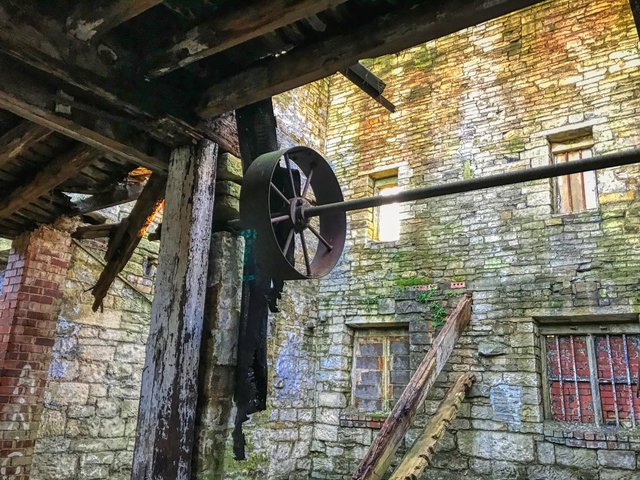 Inside there were a few bits and bobs about such as this pulley system.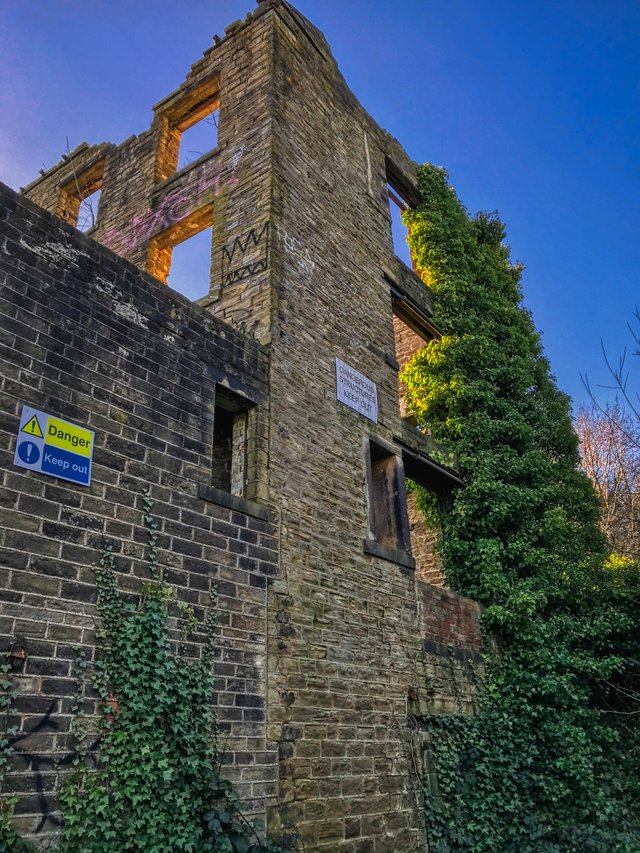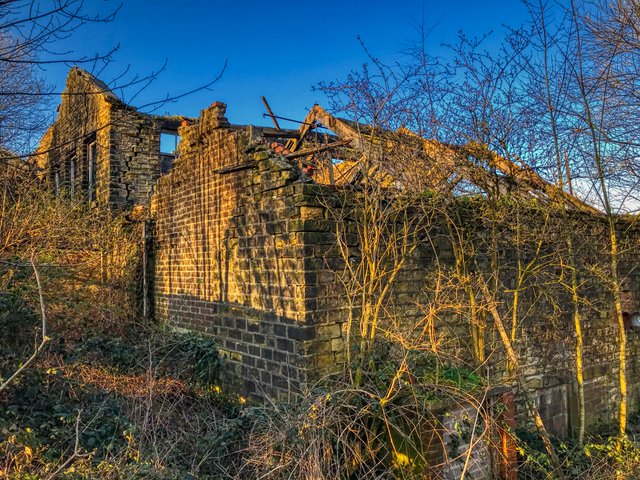 The last part was the exterior around the back and just getting there was a challenge, the sheer amount of vegetation with the dreaded brambles a constant threat to bowling me over.
Round the back is probably the best part of the mill as there are a few relics still standing.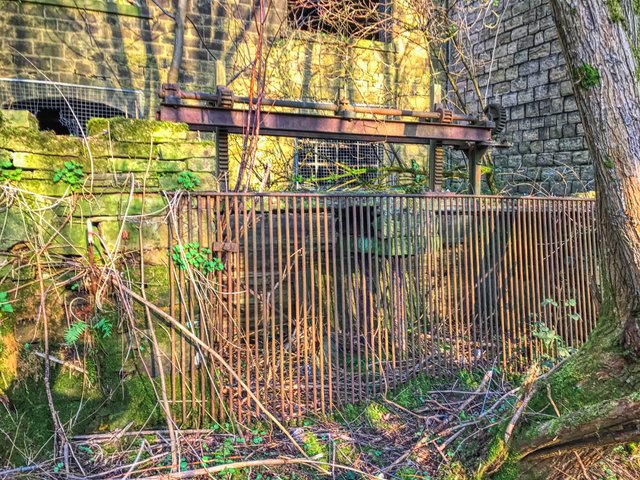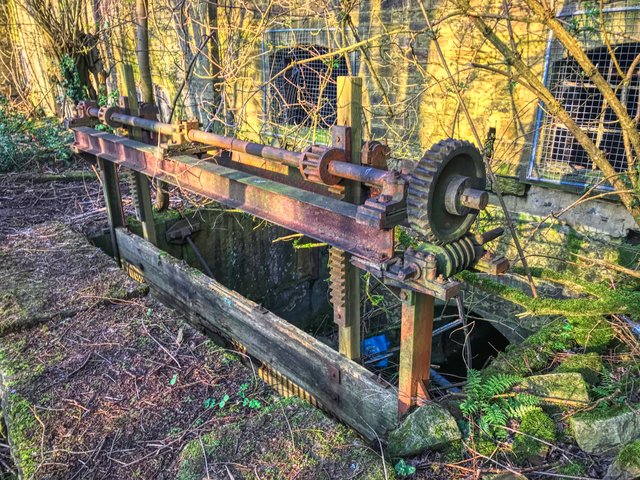 I had to clamber behind this fence to get to the goods, some kind of pulley system again.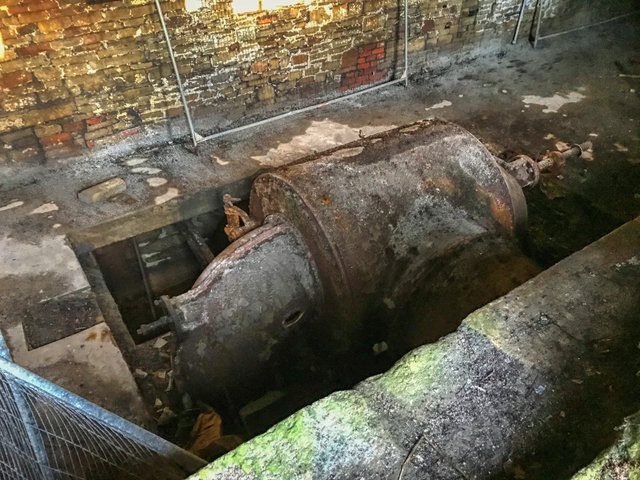 A big hole in the wall and a corresponding big drop showed me this. Looks like a hippo to me.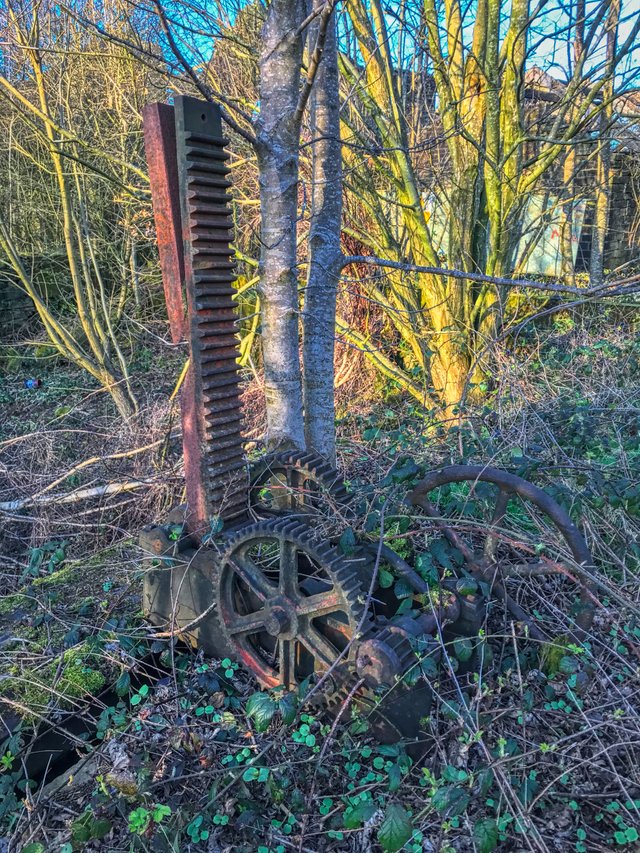 Finally next to the canal bank, very overgrown and partially hidden from sight I found this. Don't ask me what they were used for, I wasn't around in the 19th century.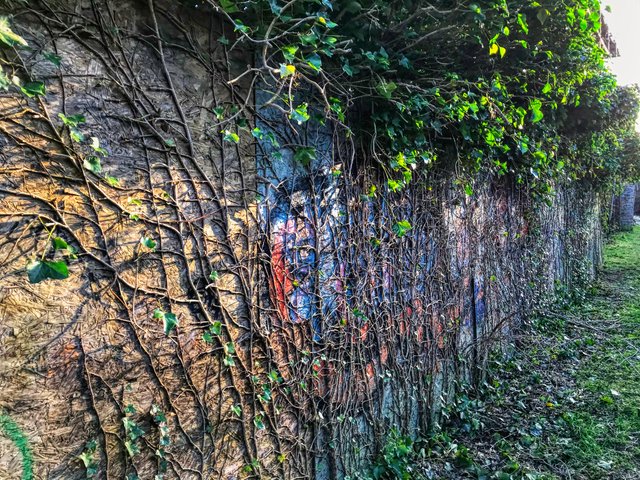 Not a bad one to end up with at the end of the day when the sun is starting to set.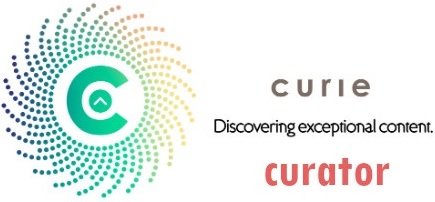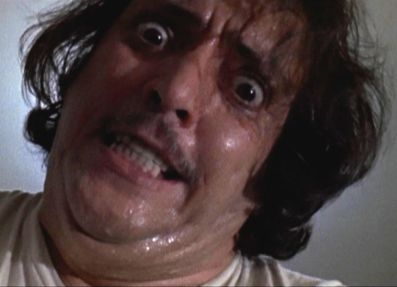 If you found this article so invigorating that you are now a positively googly-eyed, drooling lunatic with dripping saliva or even if you liked it just a bit, then please upvote, comment, resteem, engage me or all of these things.