Sometimes it can pay off to scour around GoogleMaps looking for some old wreck of a place.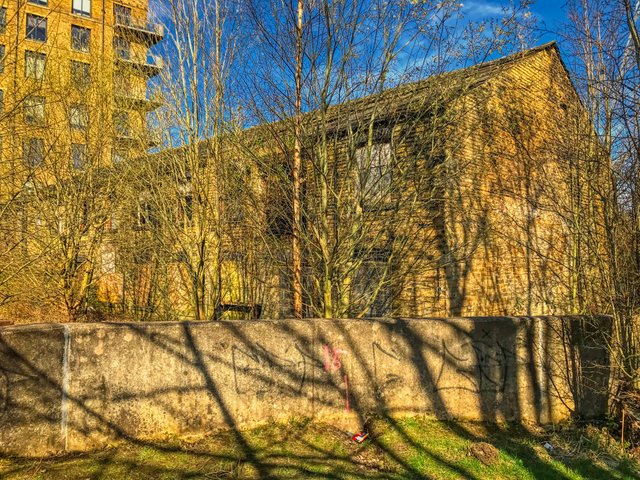 Roofs with holes are always a good pick. This one was very close to another earmarked location in West Yorkshire, and so I marked it for investigation.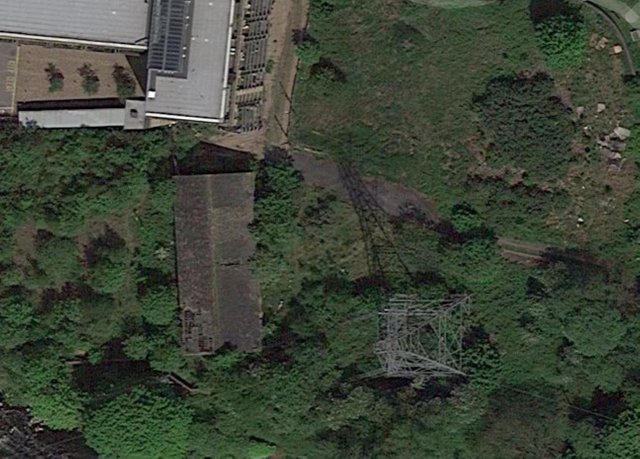 The amount of vegetation around it told me it is probably empty, and the location is in a town center, and so it is unlikely to be a barn.
Barns are full of cow-shit and generally stink. They are not interesting at all unless you have some kind of bovine coprophilia fetish.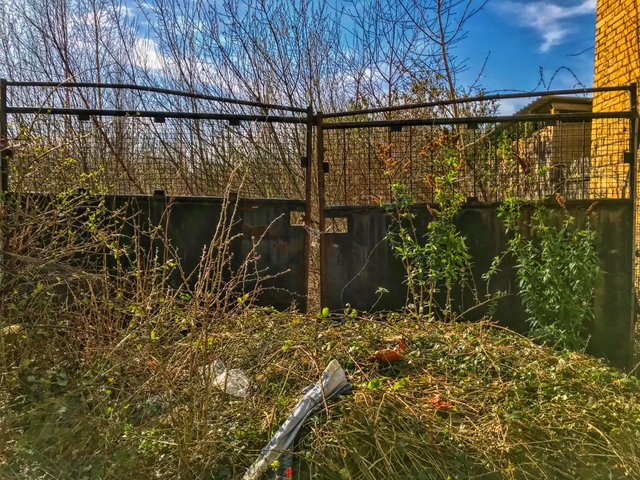 Once again Dizzy Discovery was with me for this one, and we both looked at the front chained gate guessing the same thing.
…'nobody had been through this gate in a long time'…
The lock was quite new and had been changed recently, with no rust to be seen.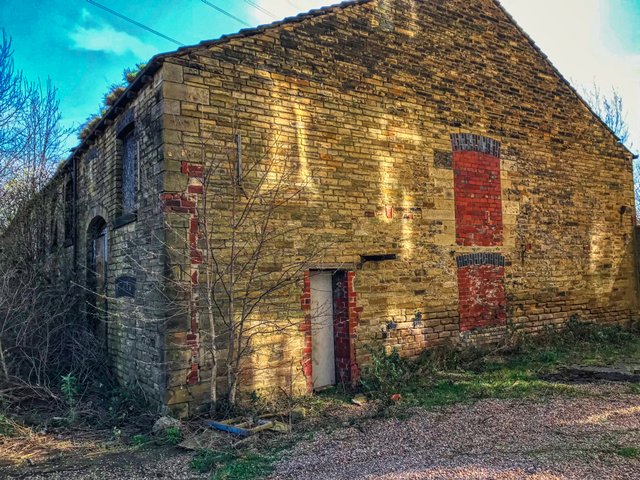 Similarly, the front door to this uninspiring looking building was firmly locked. We walked through all the brush reaching the canal bank in less than a minute.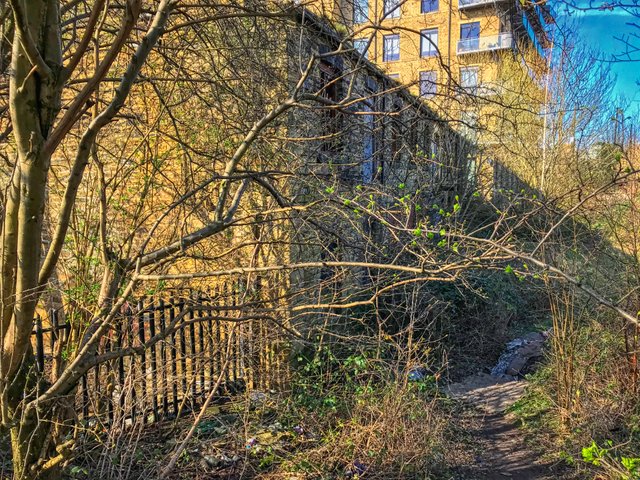 From here it was a hop over the stone wall into a very overgrown field with a couple of Shetland ponies.
I didn't take any shots of them as they were not particularly close; what was striking me was how did they get here?
A high-rise block of flats towered over us with several sets of people lounging around sunbathing. At least one set of them must have seen us but didn't seem to care.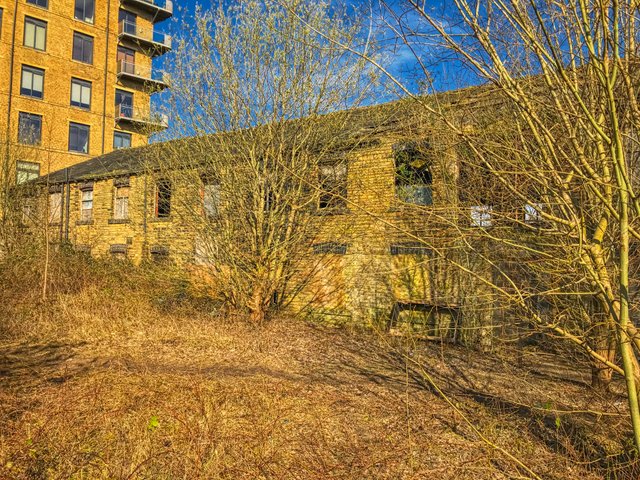 The windows were boarded up, or were they? I always give them a shake and one came away in my hands.
We were in and not caring if the sunbathers were watching or not, jumped through the hole.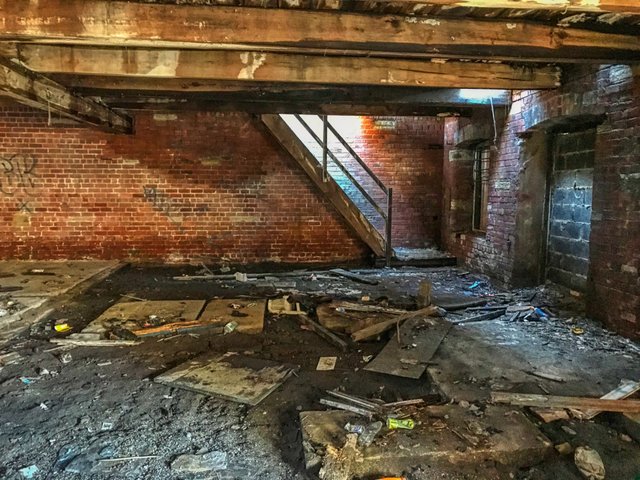 Inside was a bit crap, to be honest. I could see a big empty room with little besides some graffiti here and there.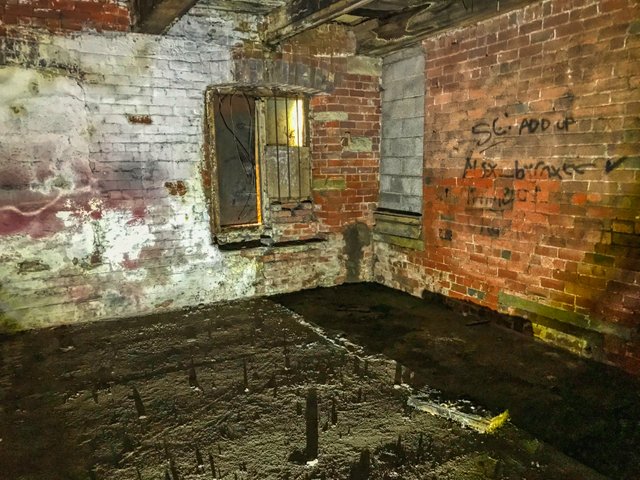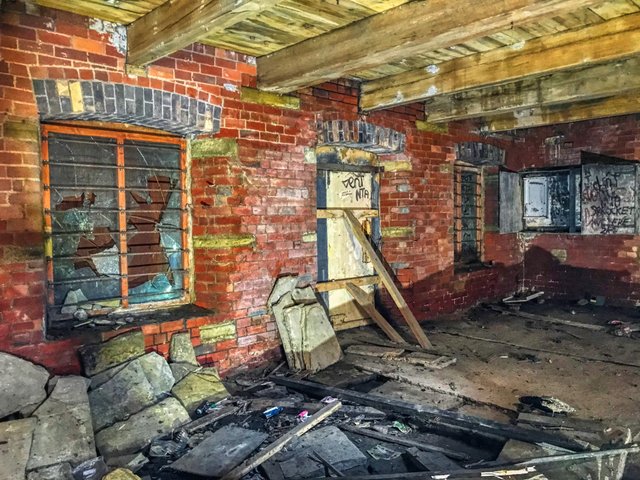 …'you never know what goldmines you are going to hit until you are in, they can be rustmines occasionally'…
If there was ever anything inside the 'Shetland Pony Building' it was long gone. Not even any Shetland Pony shit.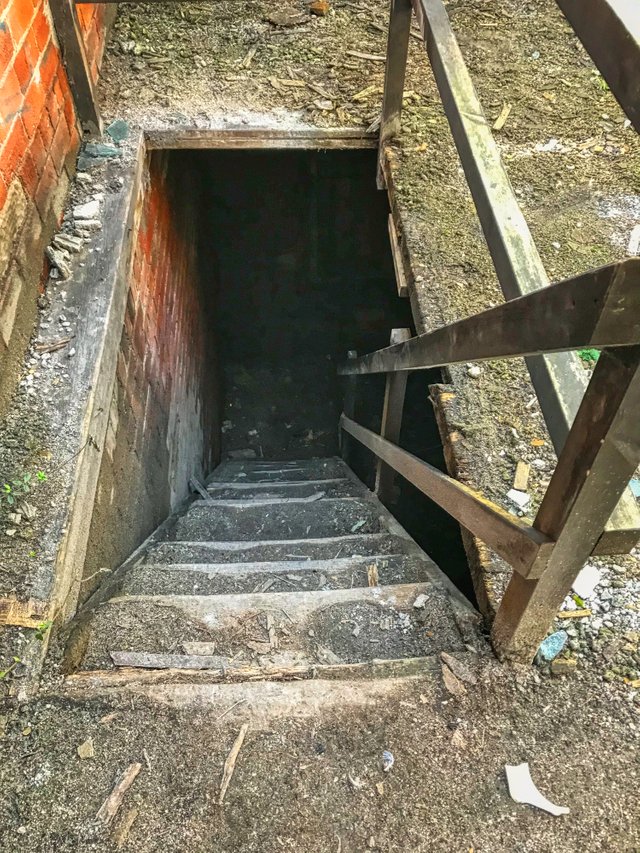 The stairs were not in bad shape with just one step missing.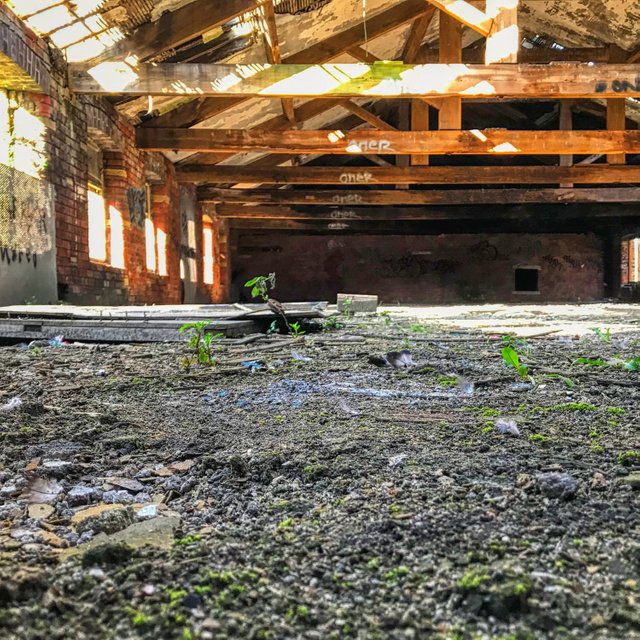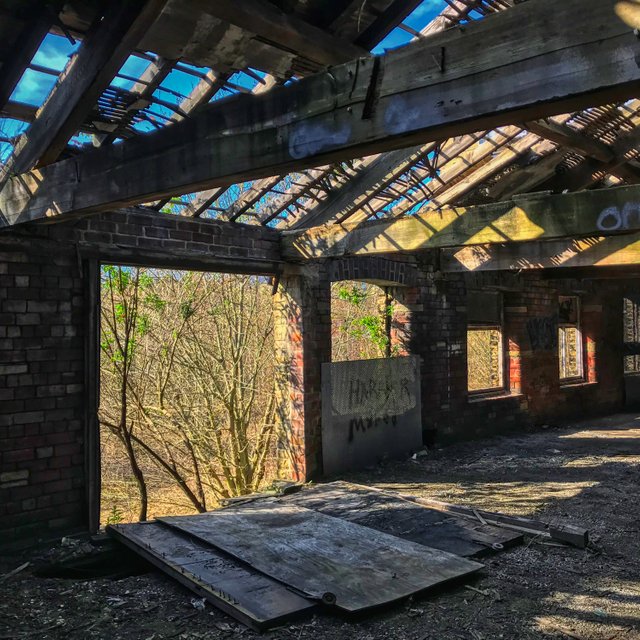 The top floor yielded yet another large empty room with the obligatory large gap if you want to jump out quickly.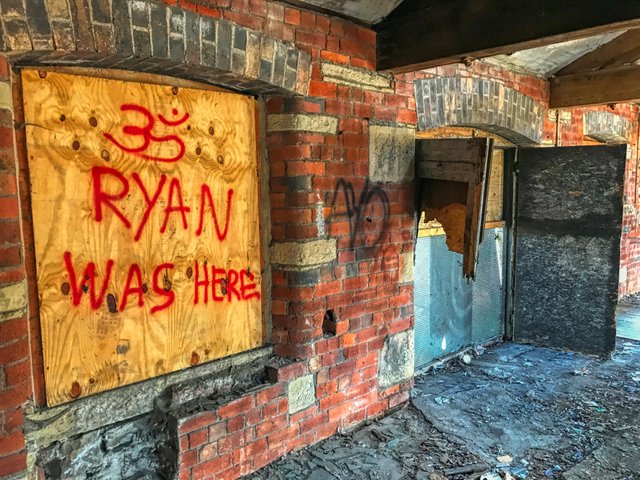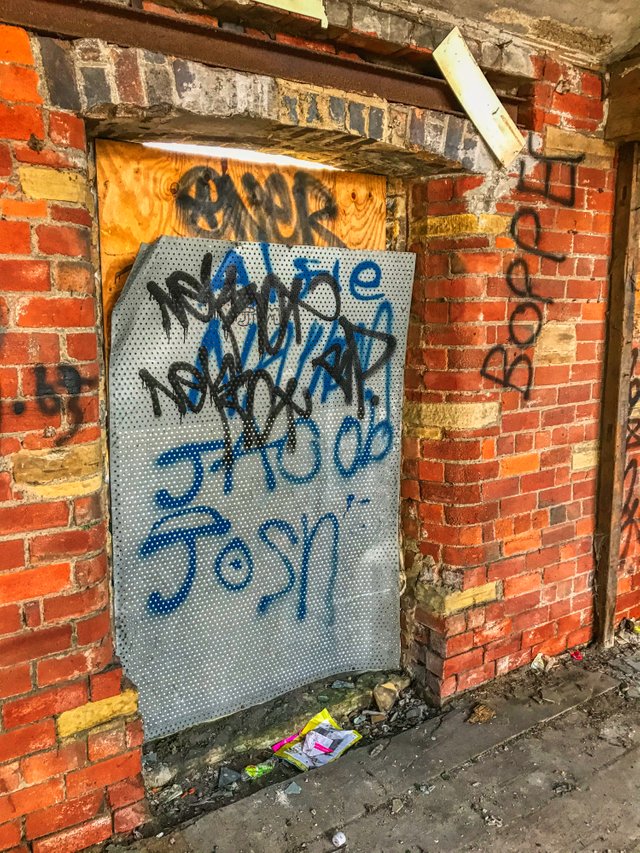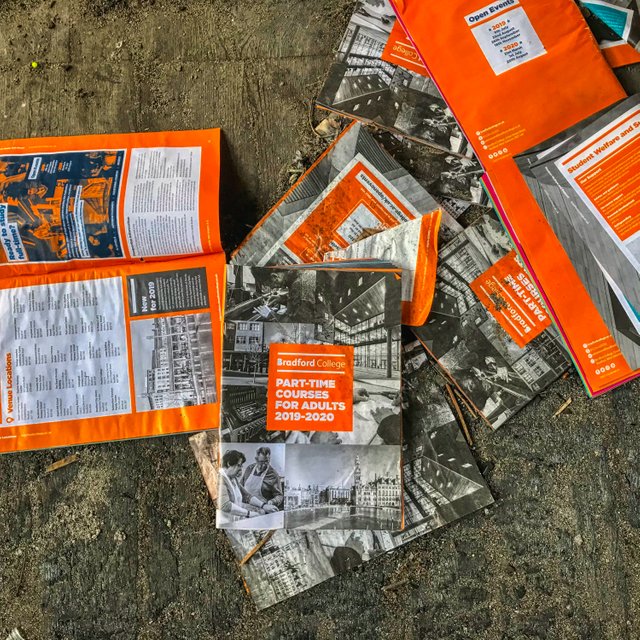 These leaflets for Bradford College and graffiti about Ryan and Josh were as good as it gets.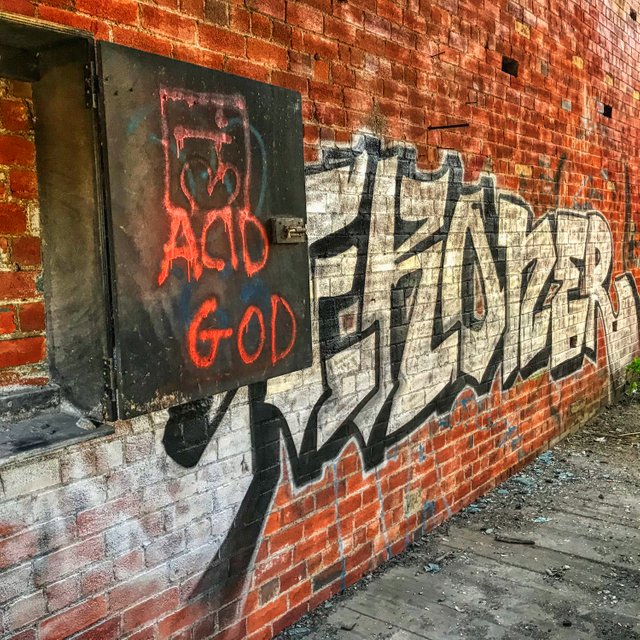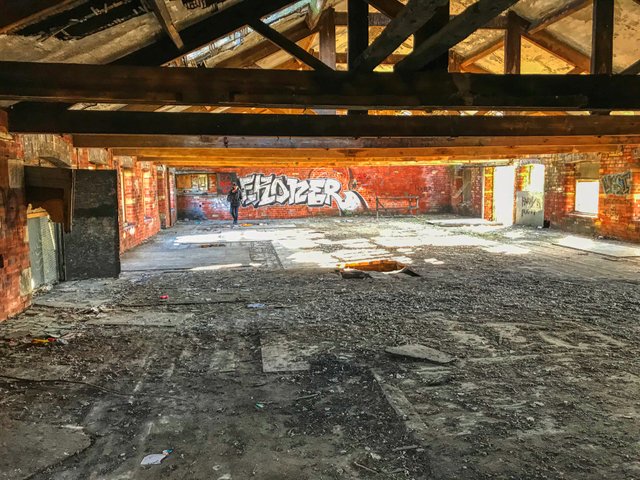 So someone else had been here before us and probably found it equally boring. I can handle small and dull, but big places with room after room of the same old crap can be tedious.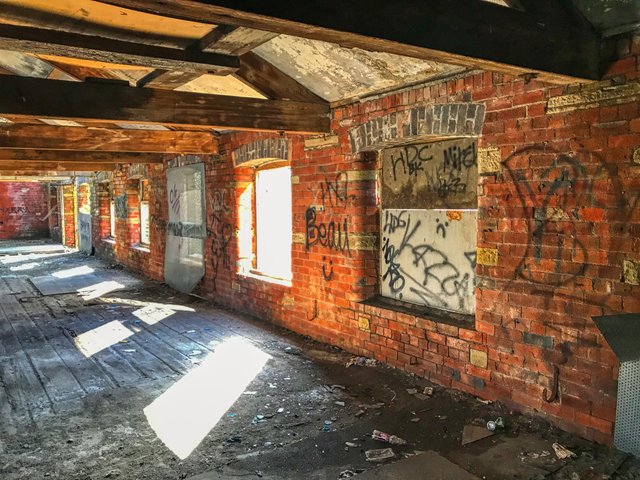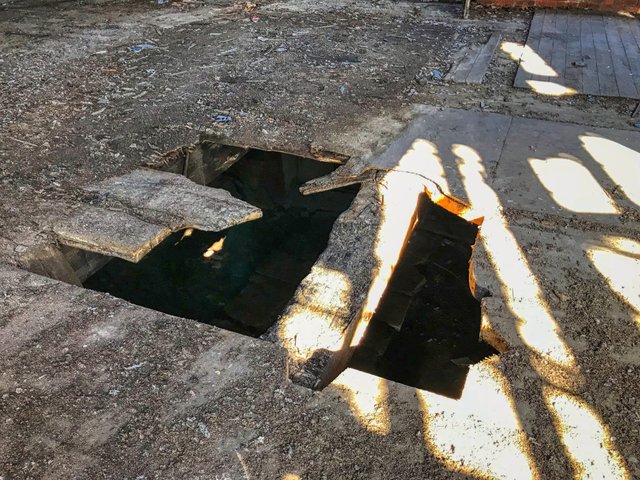 There always seem to be at least one hole in the floor and this place was no exception.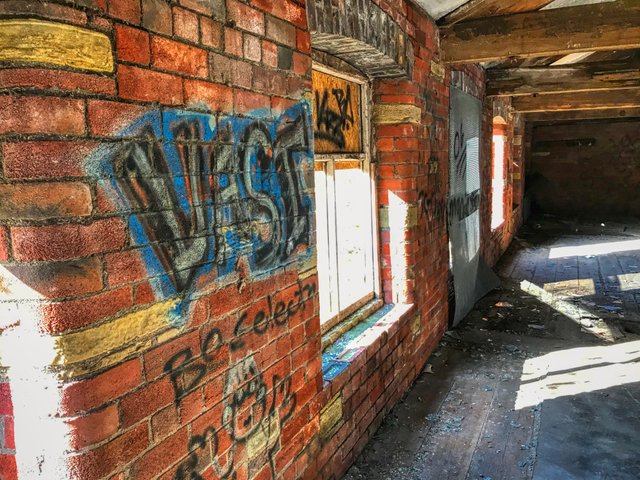 The hole in the far wall was a large drop to the front area where the locked door was. It was dark and empty in there and jumping meant you were trapped forever. We decided against it.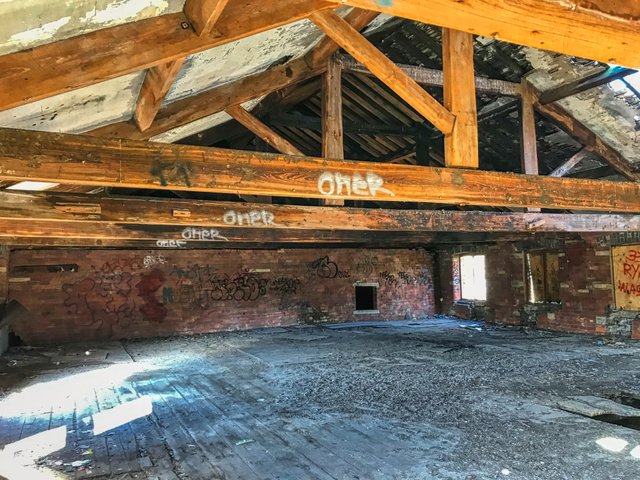 There are some dull places and Shetland Pony Building comes close to taking the crown.
I thought about not writing this one up but challenged myself to write 500 words about a large empty building.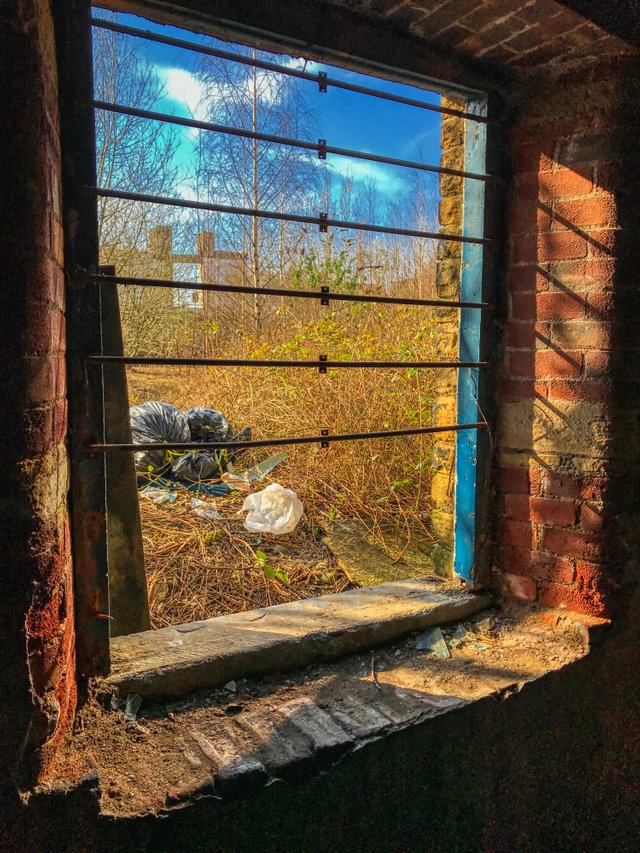 Sorry if you fell asleep reading this one, these last few words make up my 500. The next one will be more entertaining.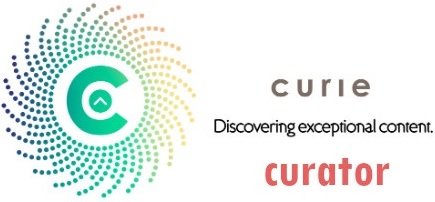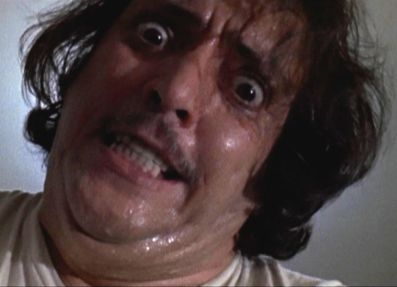 If you found this article so invigorating that you are now a positively googly-eyed, drooling lunatic with dripping saliva or even if you liked it just a bit, then please upvote, comment, resteem, engage me or all of these things.