I am going to break tradition and write about a very recent explore. Not that it is anything special..., it's just about vindication and conquering.
The last time myself and @dizzydiscovery tried to get into 'The Hebrew House', we both got injured. Blood had been spilled and this house would need to pay by letting me in!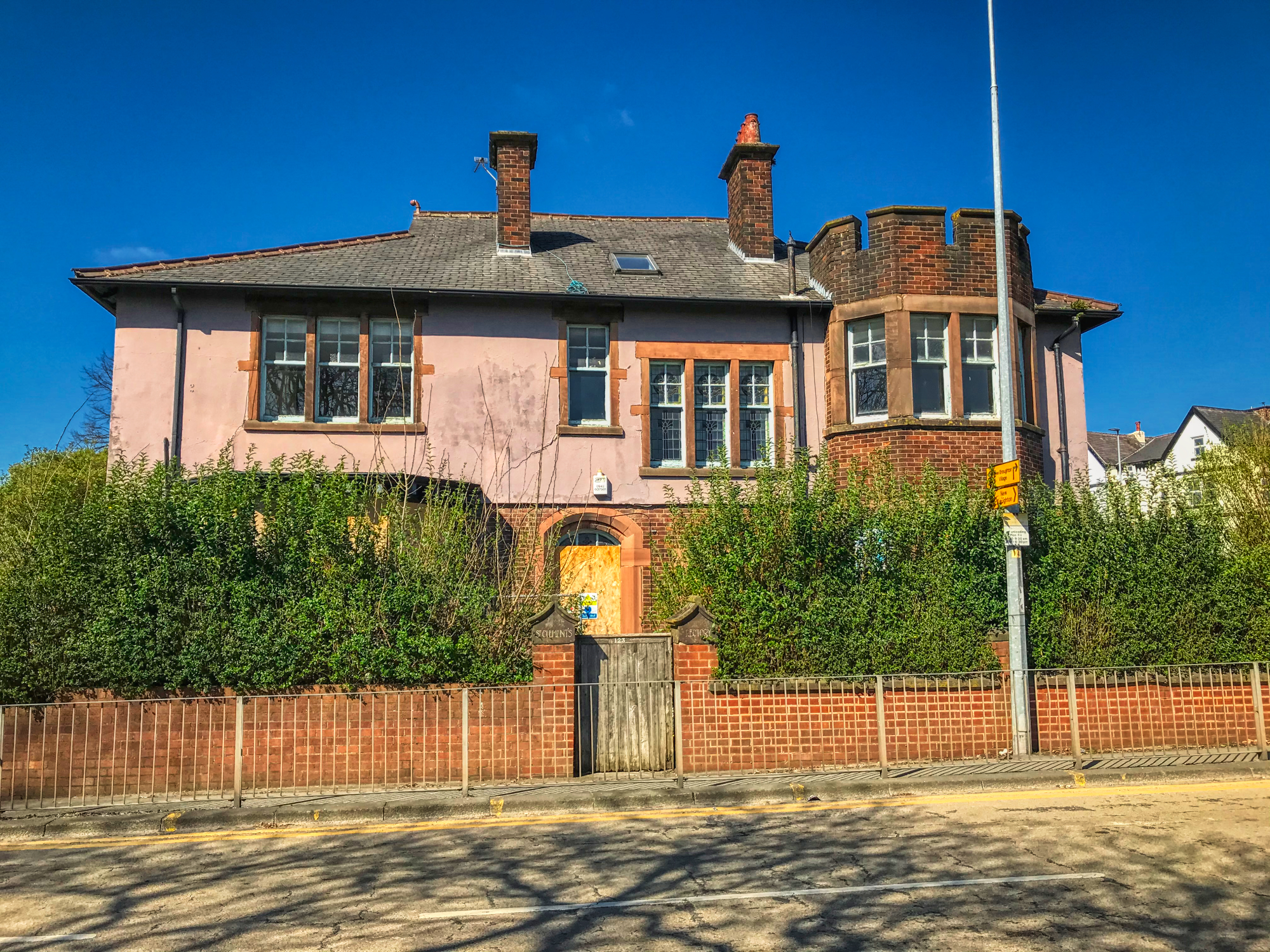 I had been tipped off that it was now open and accessible and so visited with another fellow explorer who is not on HIVE.
He also told me that there is likely to be still a squatter inside, that the upstairs doors are all nailed down and don't contain any handles.
The last point struck me as odd. Had someone been entombed behind one of the doors, denied food and drink and we could be unearthing a 15-year old skeleton?
The memory of this house injuring me last time made the determination more pronounced. It would be different the time; we would be getting inside, decaying skeletons or otherwise.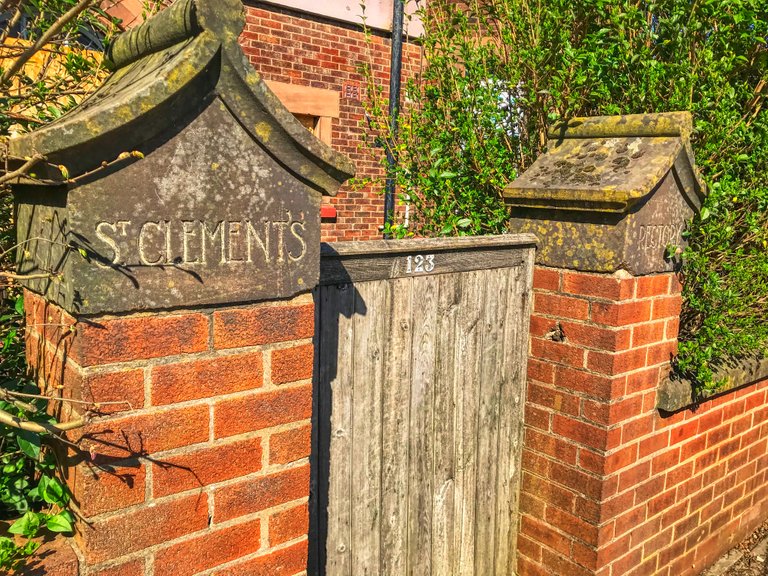 …'maybe this should be named 'St Clements Rectory' as it is named within the original stonework, we only noticed it on departure'…
The Hebrew House is on a very busy road, but fortunately for us is shrouded in bushes, and once inside the grounds we would become invisible to prying eyes.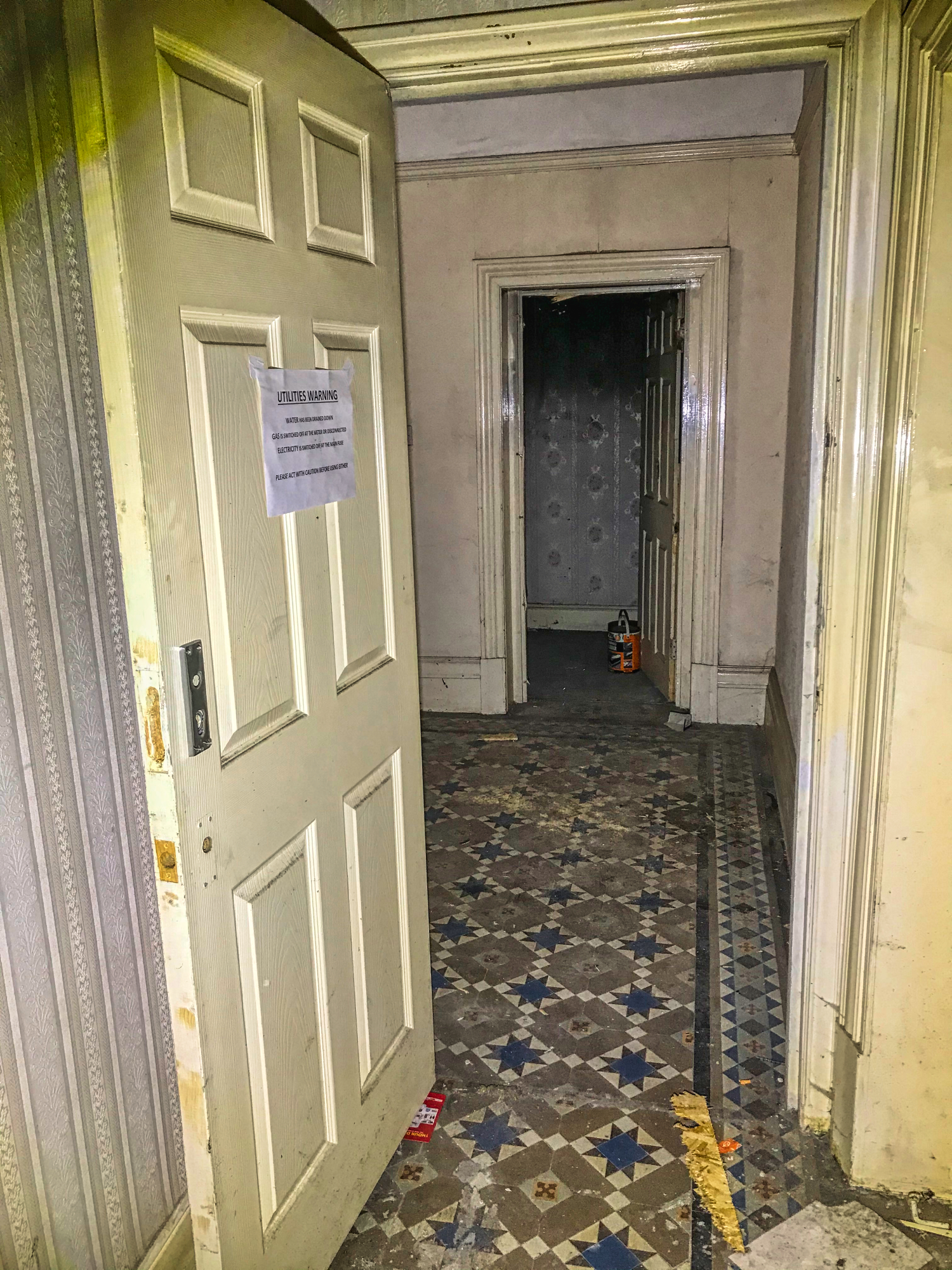 After all the hassle last time, getting in was ridiculously simple. I was expecting some kind of challenge at the least. Is this a derelict property or a badly decorated doctor's surgery?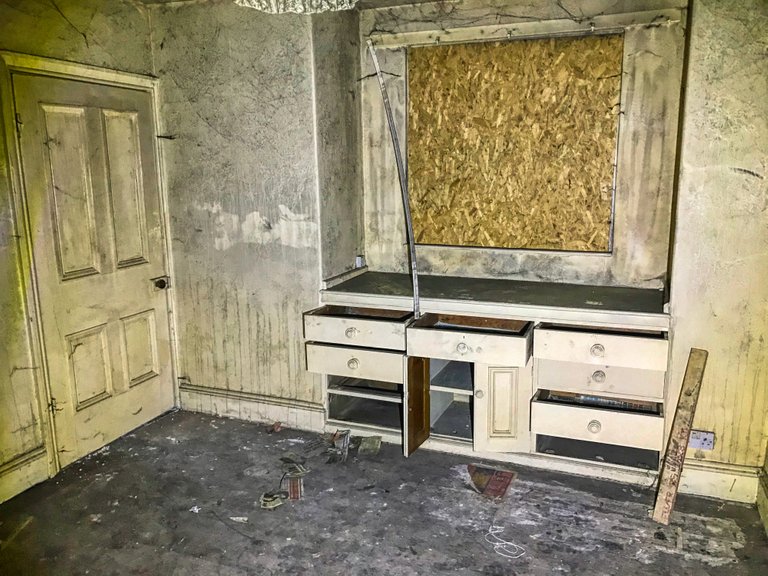 So it could do with a little clean, spit, and polish but it is not the usual wrecks we are used to seeing.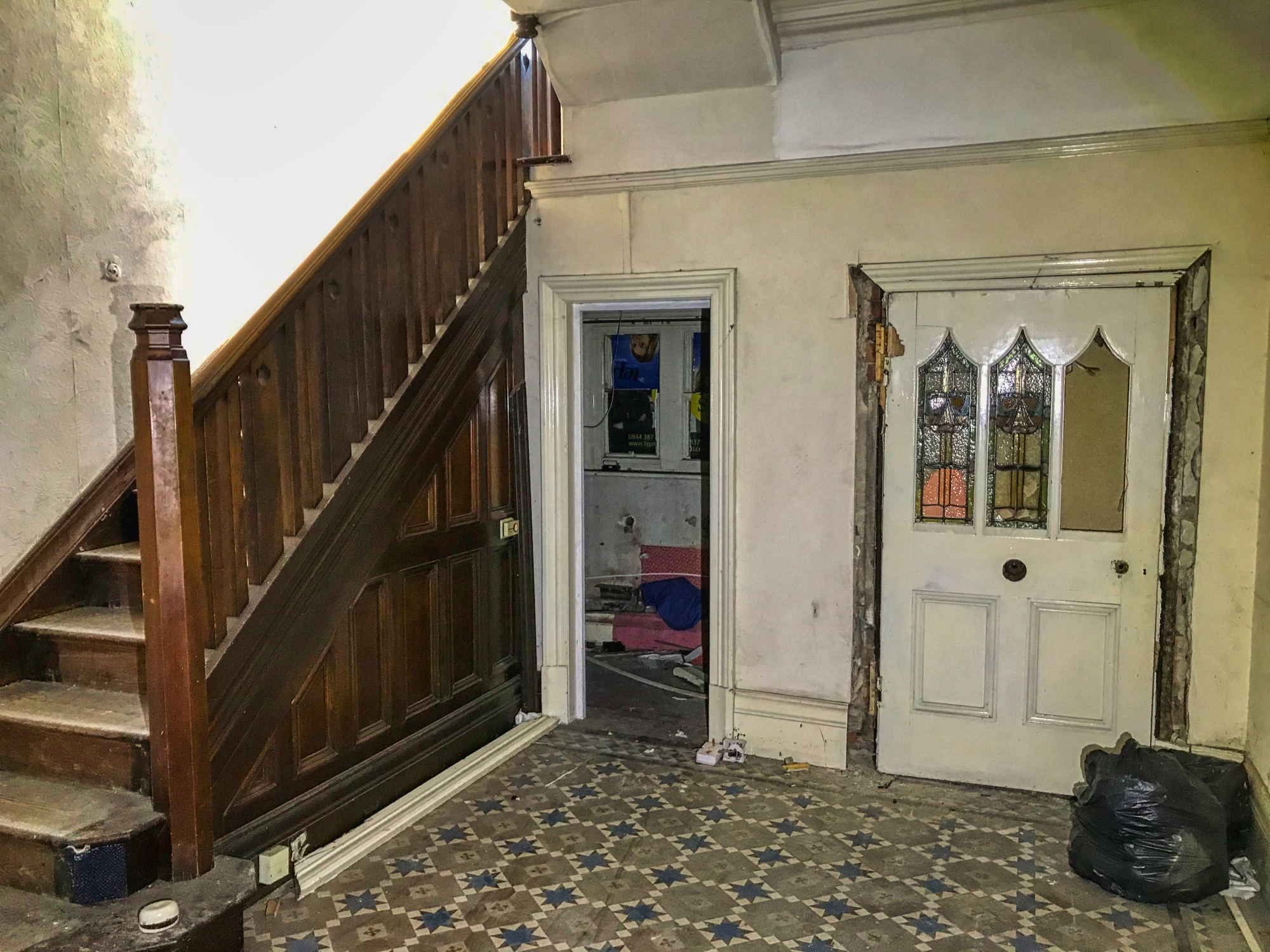 Finding anything interesting could prove challenging.
We found the cellar quite quickly which was very small considering the size of the property.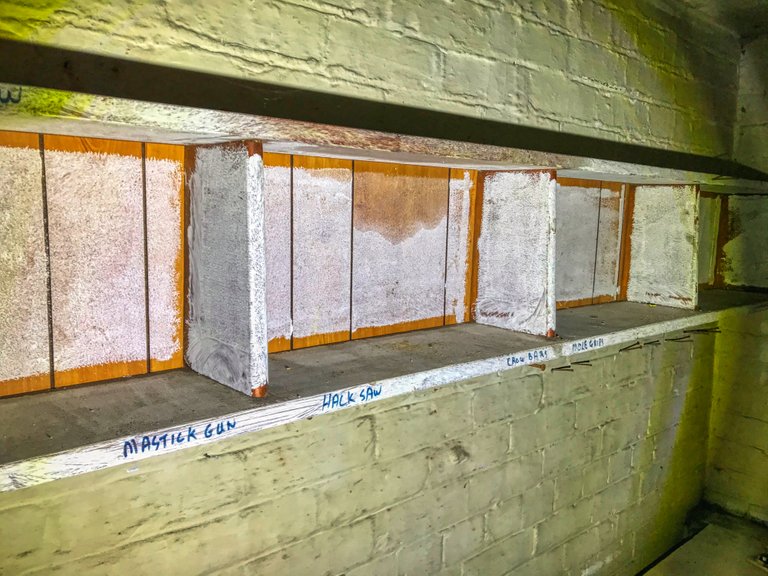 Hack Saw, Crow Bars, Mole Grips? How many used to occupy each shelf? It was looking more like a burglar's hideout stash by the minute.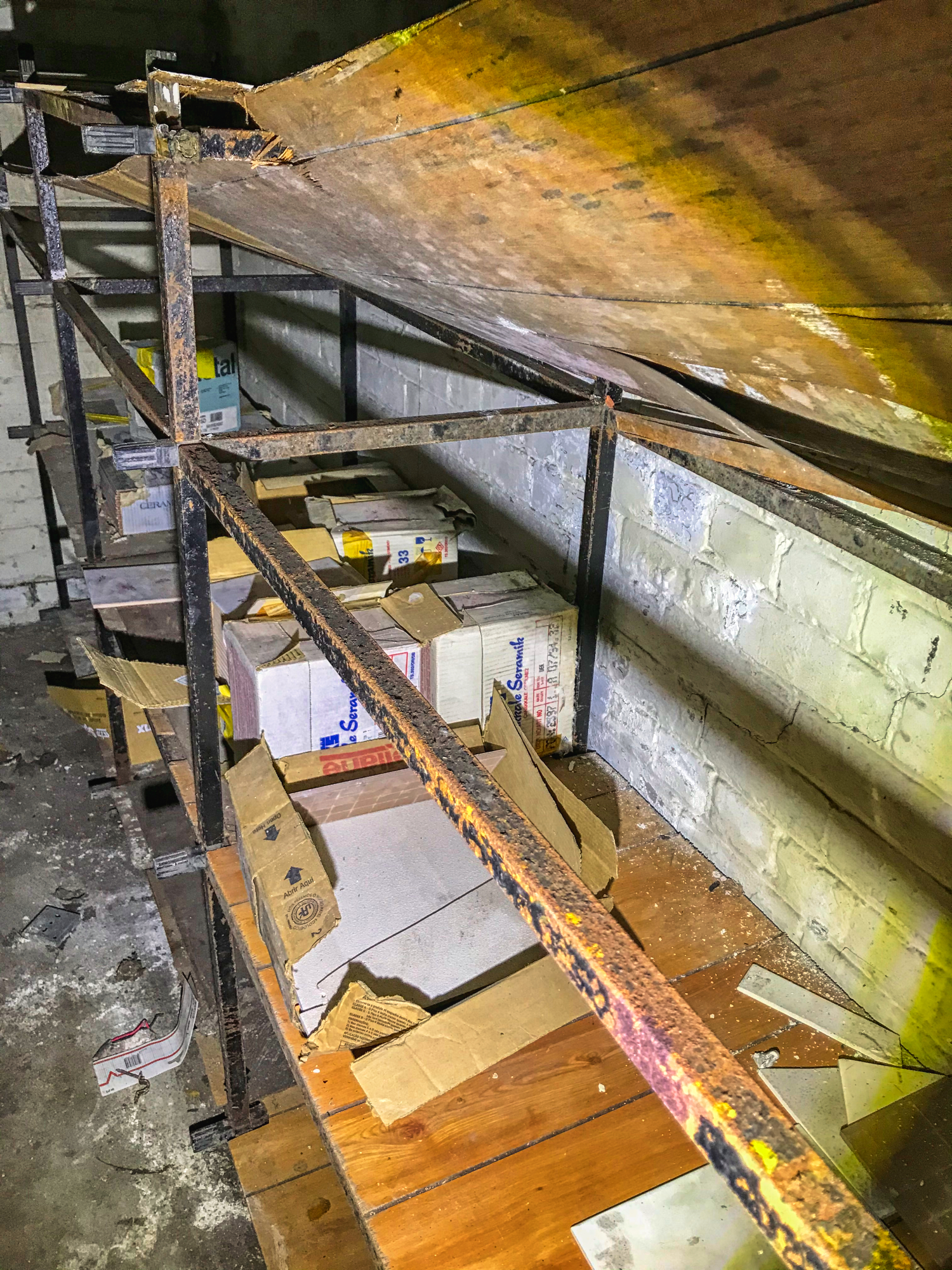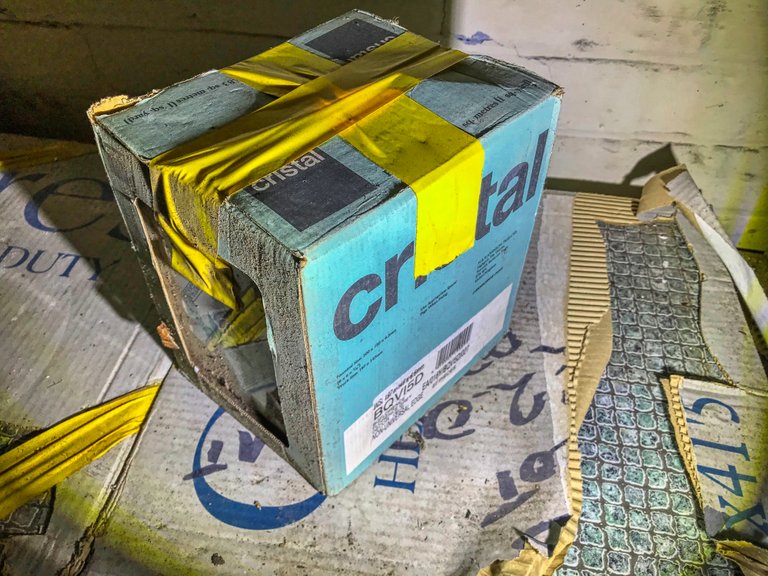 Seeing boxes of tiles takes me back to my first job at Asda. It is not a pleasant one as I was in charge of the tile section. I have seen enough boxes of Cristal tiles to last me a lifetime.
We walked back up to the ground floor to see if there was anything more interesting while listening for footsteps from the upper floor.
Squatters generally don't stay inside during the daytime while there is potential for street begging.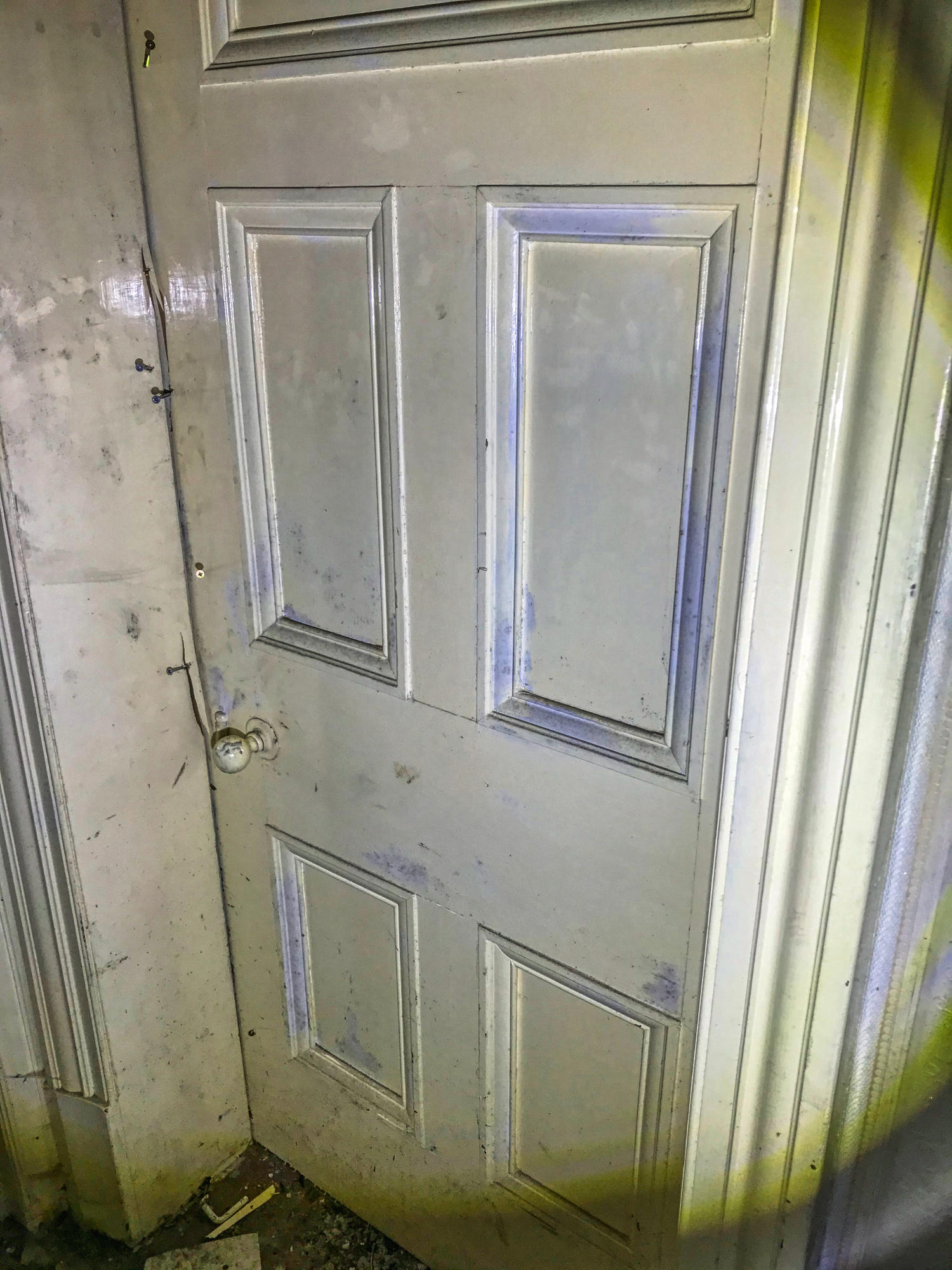 I noticed this door contained nails, but also a handle. It opened just like all the others. So my imagination was getting the better of me again.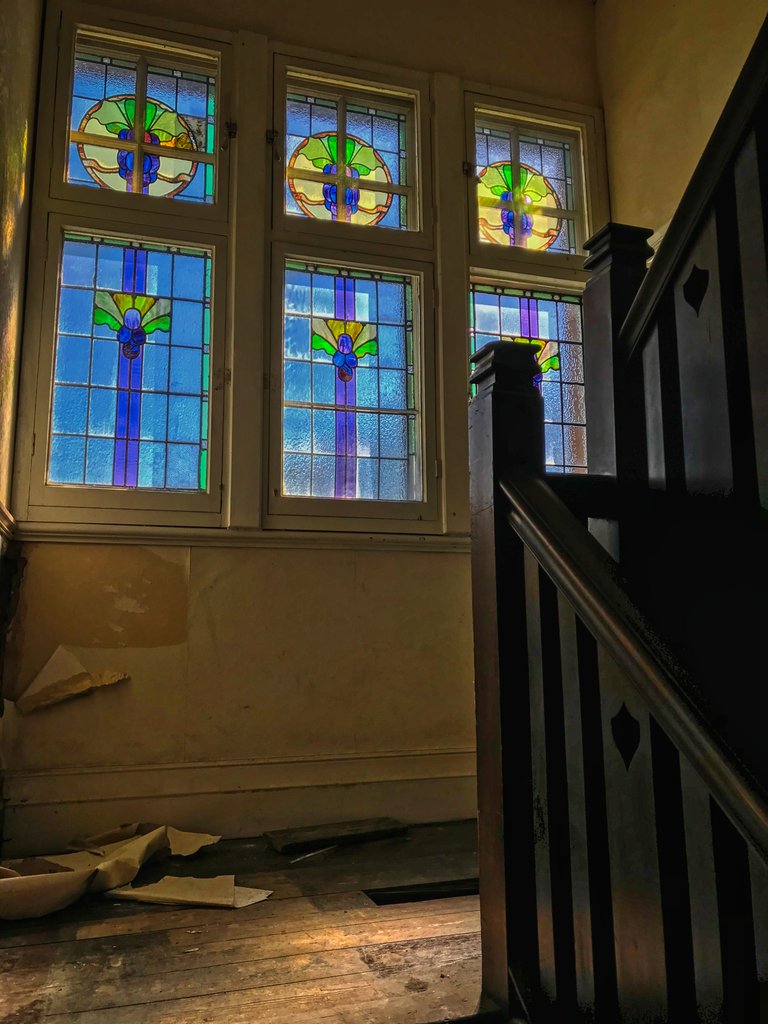 The stained glass windows on the stairway were looking like the highlight. The Hebrew House appears to be vandal-free for the moment.
Parts of the upper floorboards were missing, but that is quite standard fare.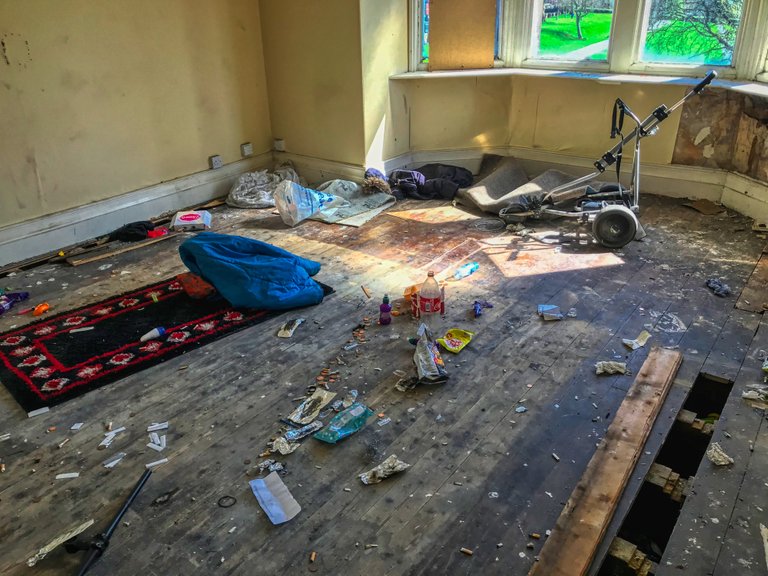 So there is a squatter living here, who likes Coca-cola, Fruit shoots, KFC, smokes, and probably likes his smack with what I could see lying around.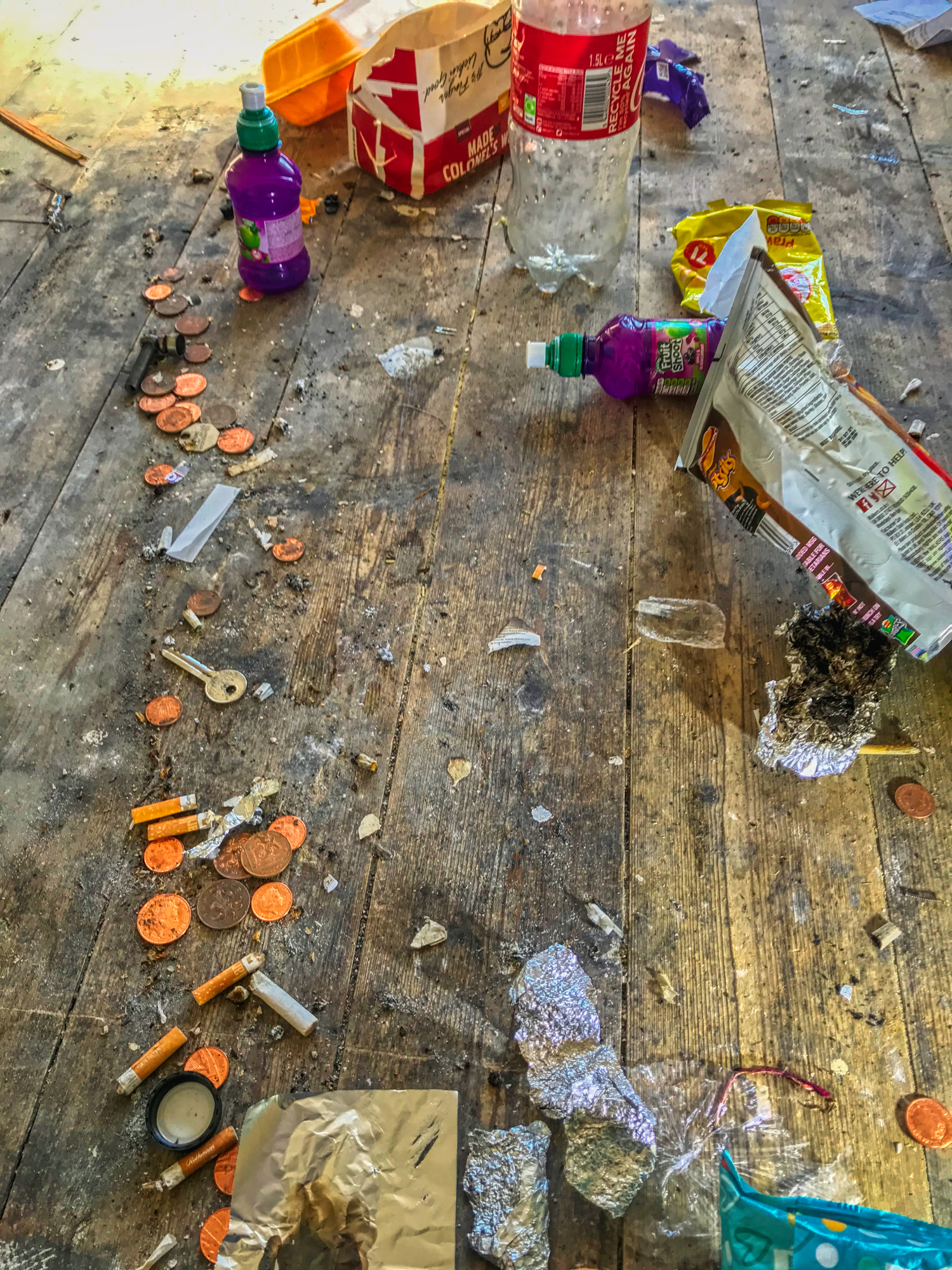 He's probably young looking at the discarded coins. Young people think that 1p and 2p coins are generally not worth bending down for.
The golf cart was a little of a puzzle. It does not fit with the rest of the contents of the room.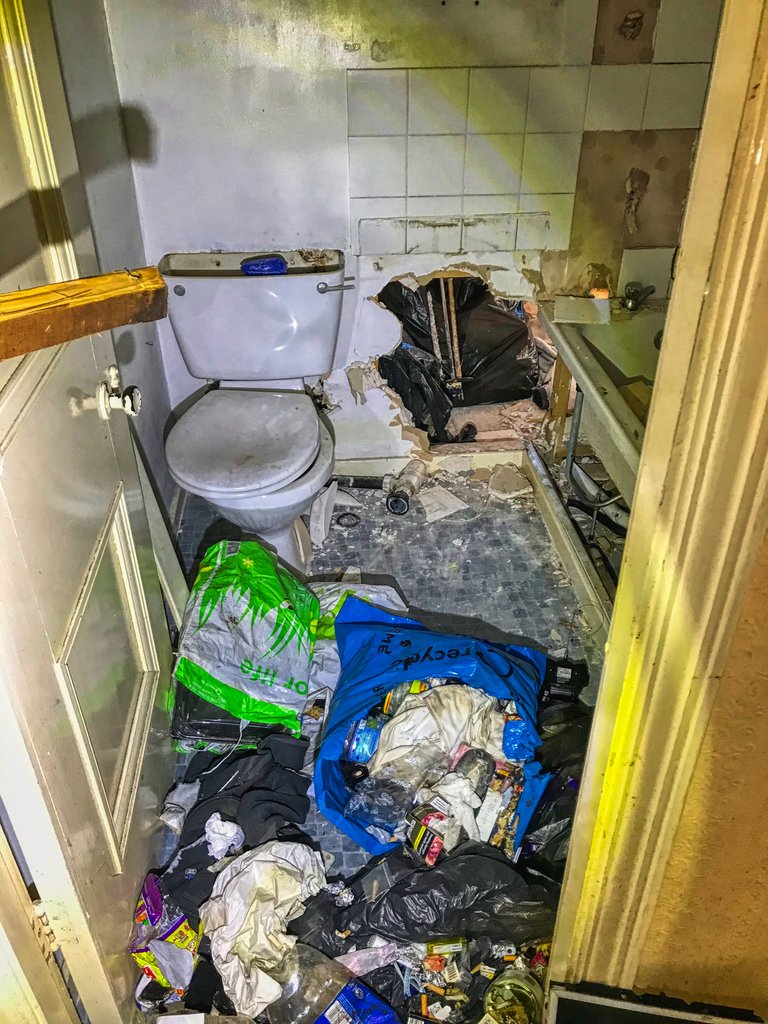 Does anyone use this good quality derelict toilet? If there's one installed surely one should piss in it.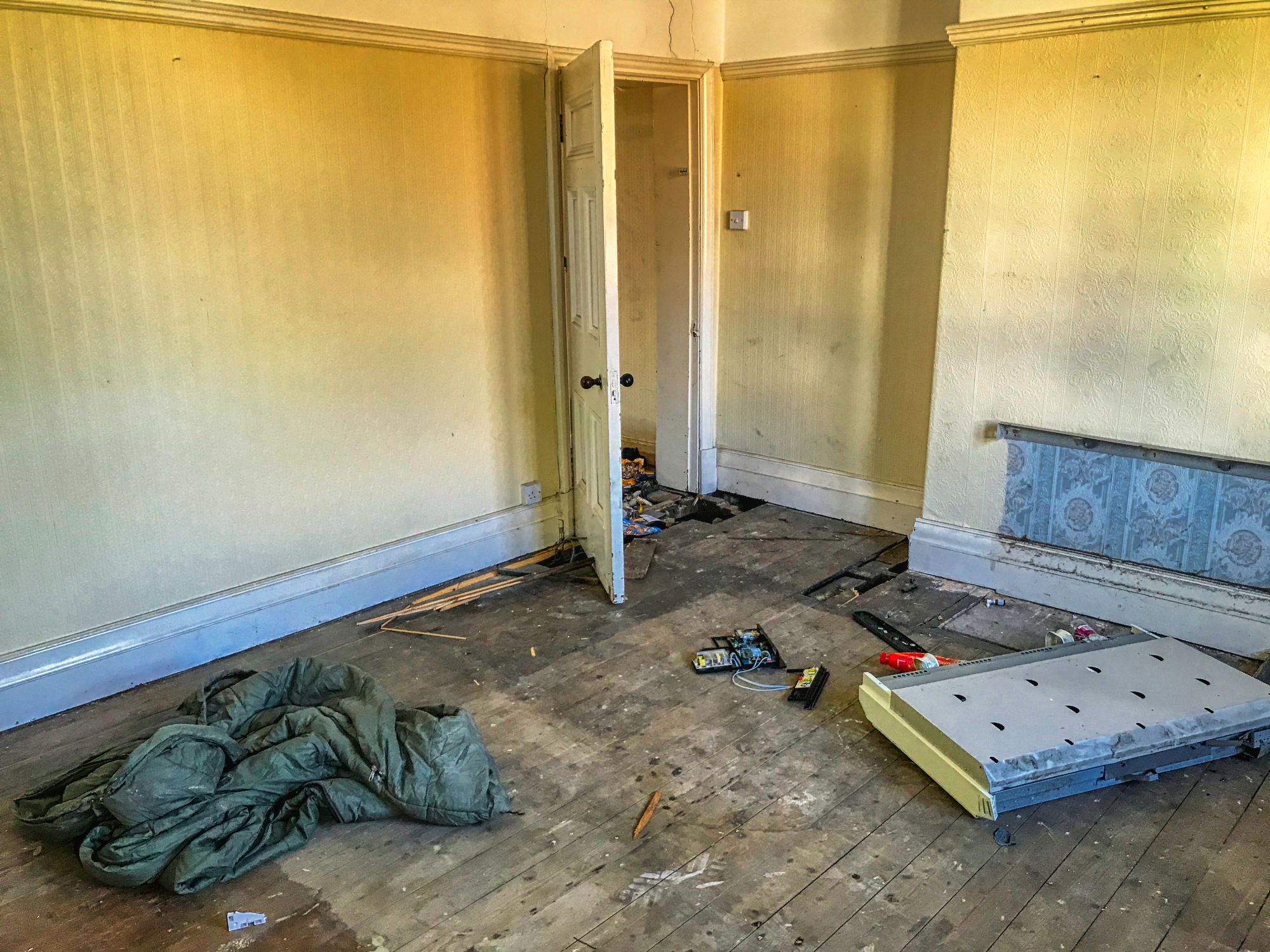 Another upstairs room contained another sleeping bag. Maybe there are two temporary occupants.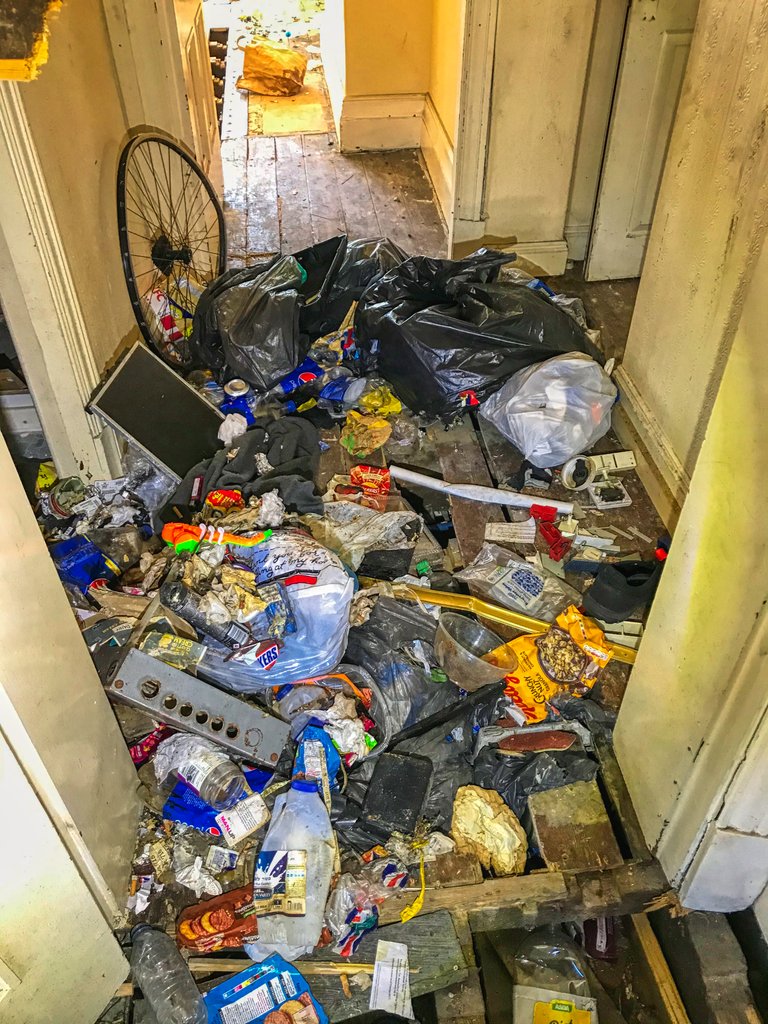 This must be the resident dustbin. I doubt the council takes their shit away, so it needs to be kept somewhere. Why not the main hall where everyone needs to walk over it to get around?
I entered another room and almost wretched. The stink of piss was overbearing, and it could be seen quite clearly underfoot.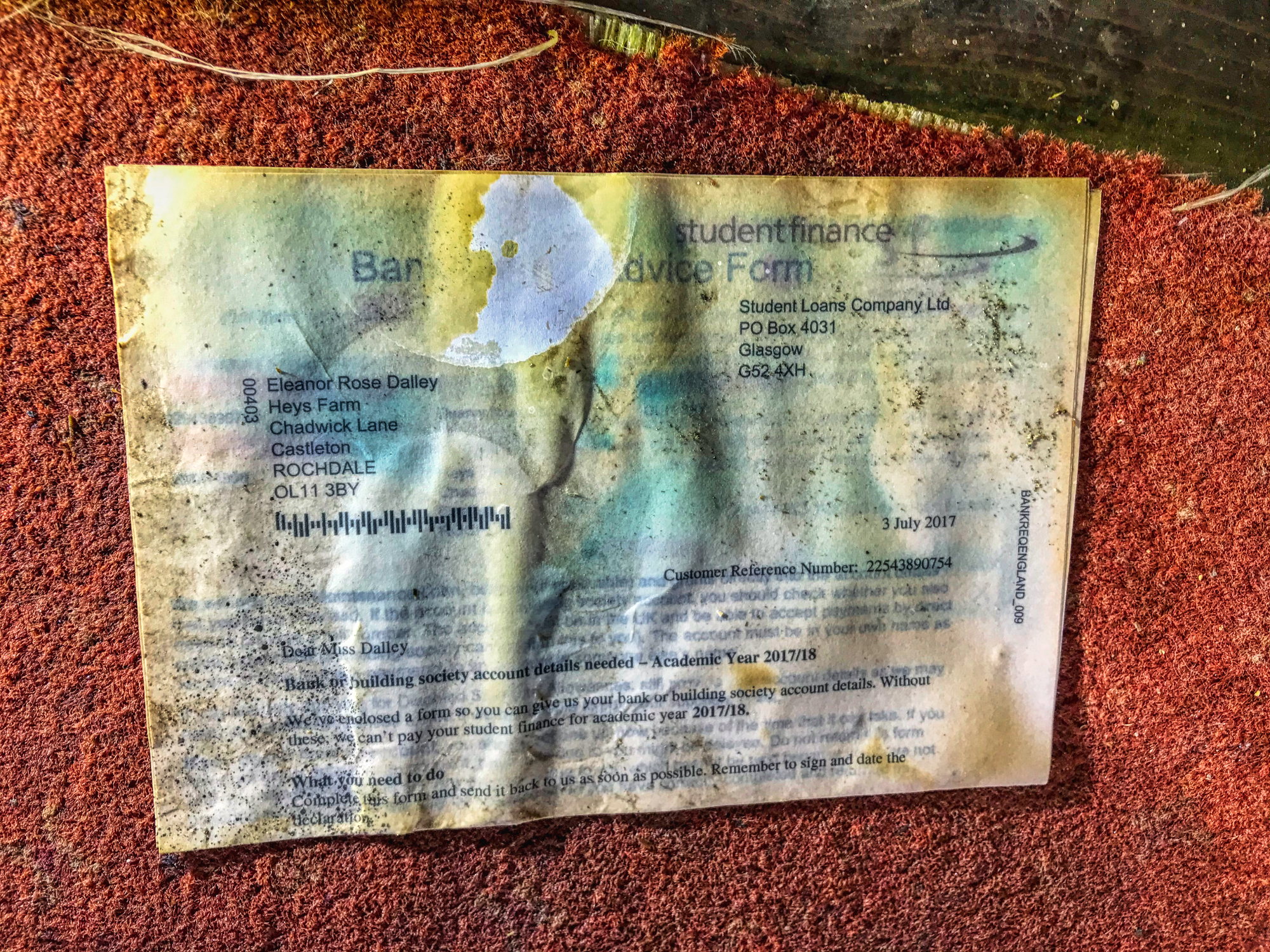 This urine-covered student loan repayment was difficult to photograph and I had to hold my breath.
I wonder if Miss Dalley knows her correspondence is soaked in stale piss?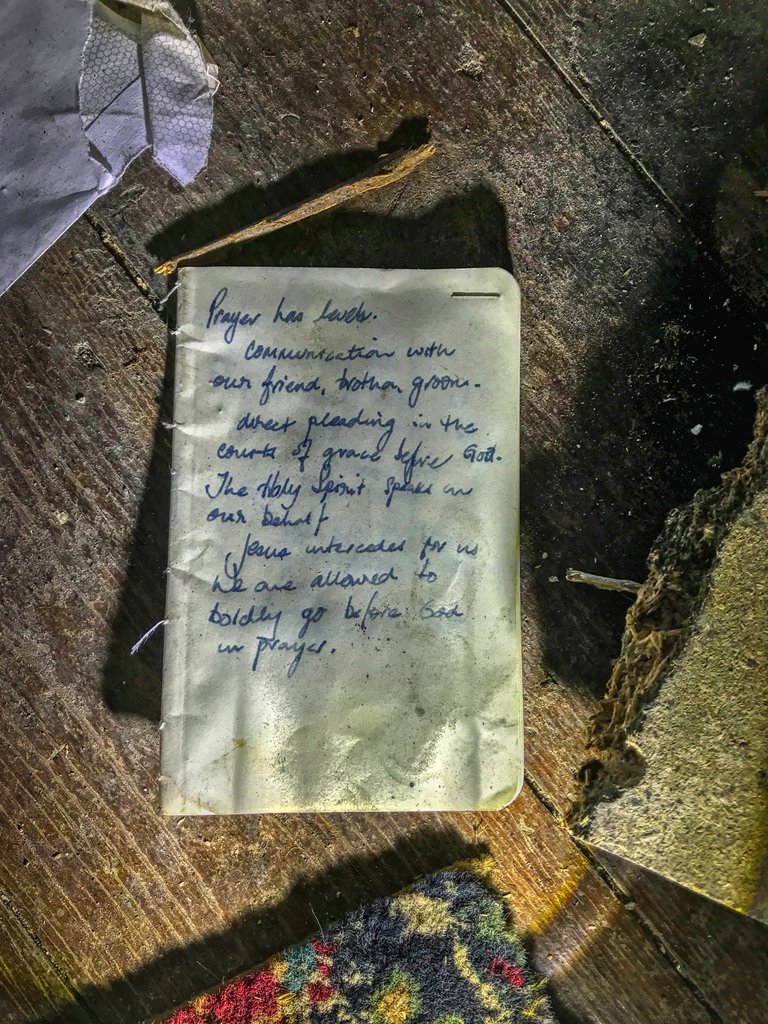 Another piece of writing looked completely out of place. I don't generally associate smackheads with Jesus and the Lord.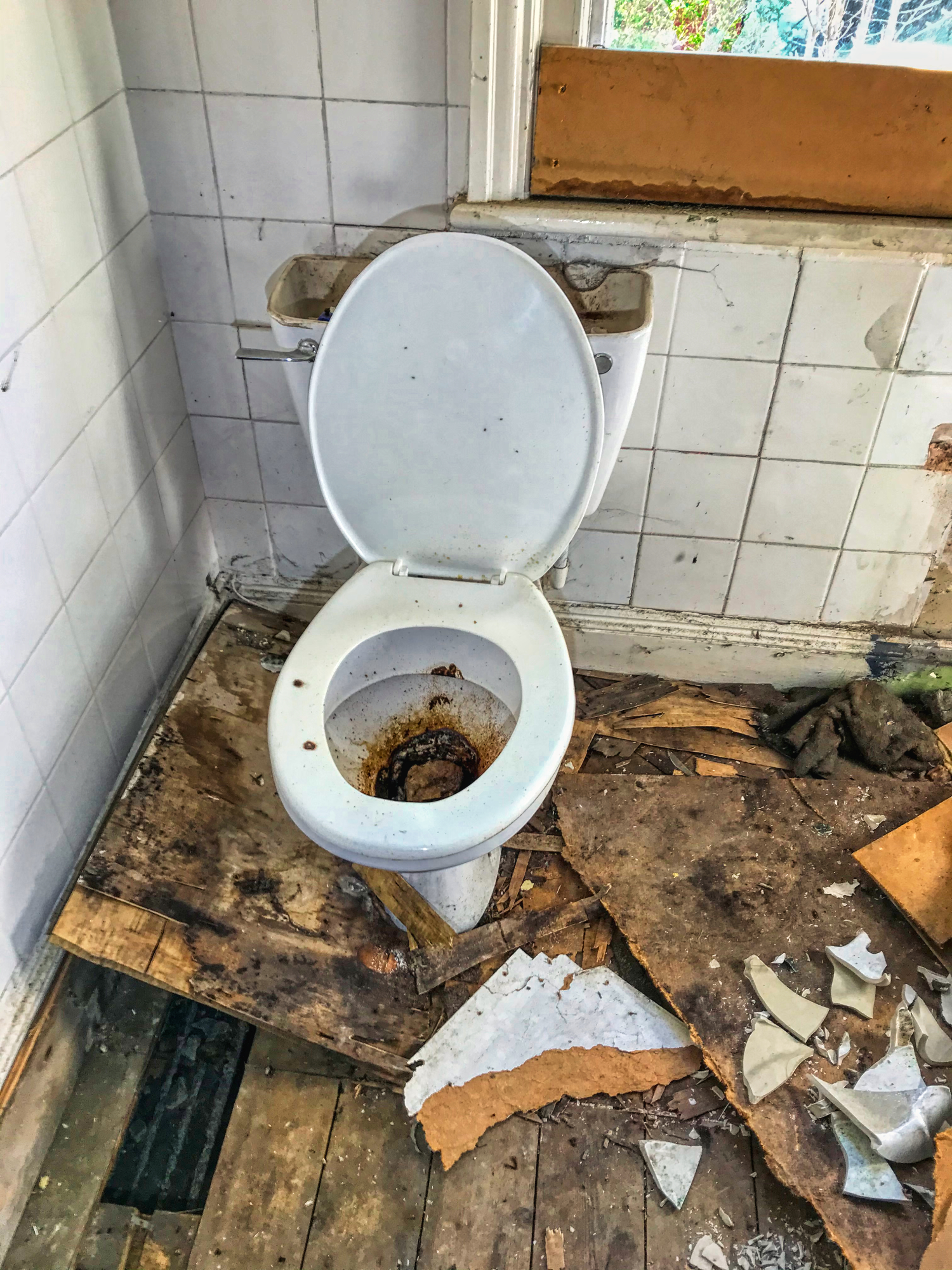 Ohhh, this was too much. Don't even look unless you are an administrator of the LooLoo community.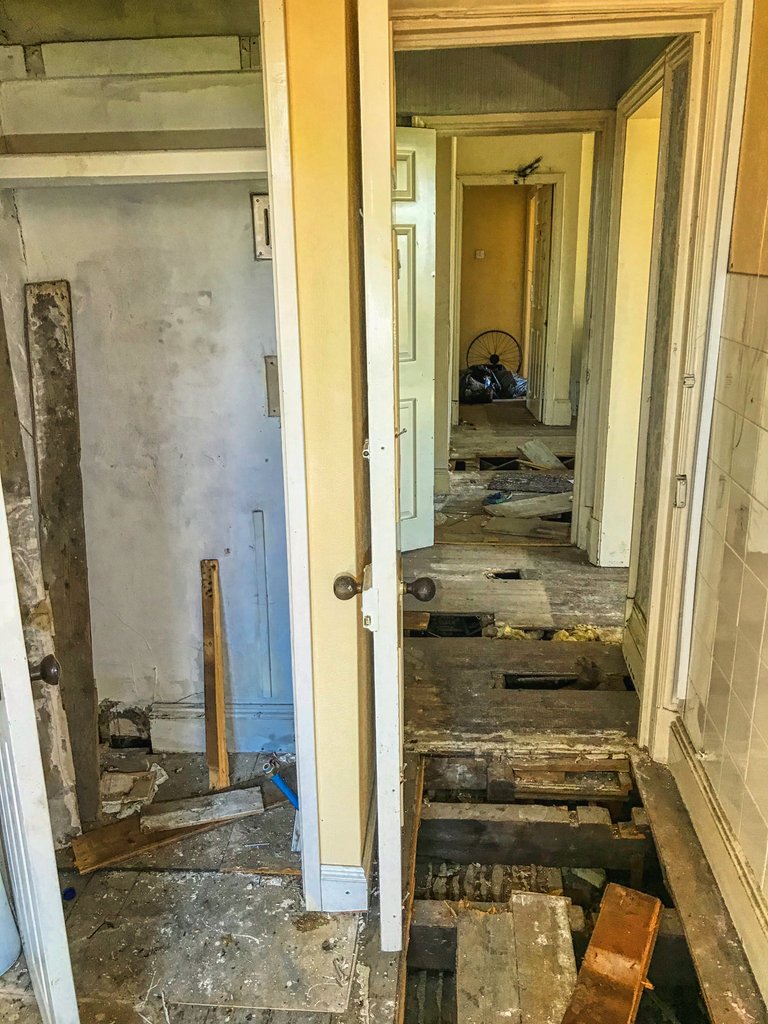 …'you had to watch your footing upstairs; the condition was good besides all the urine and shit'…
We made our way out at this point. Yes, we had got inside, but it was hardly exhilarating stuff.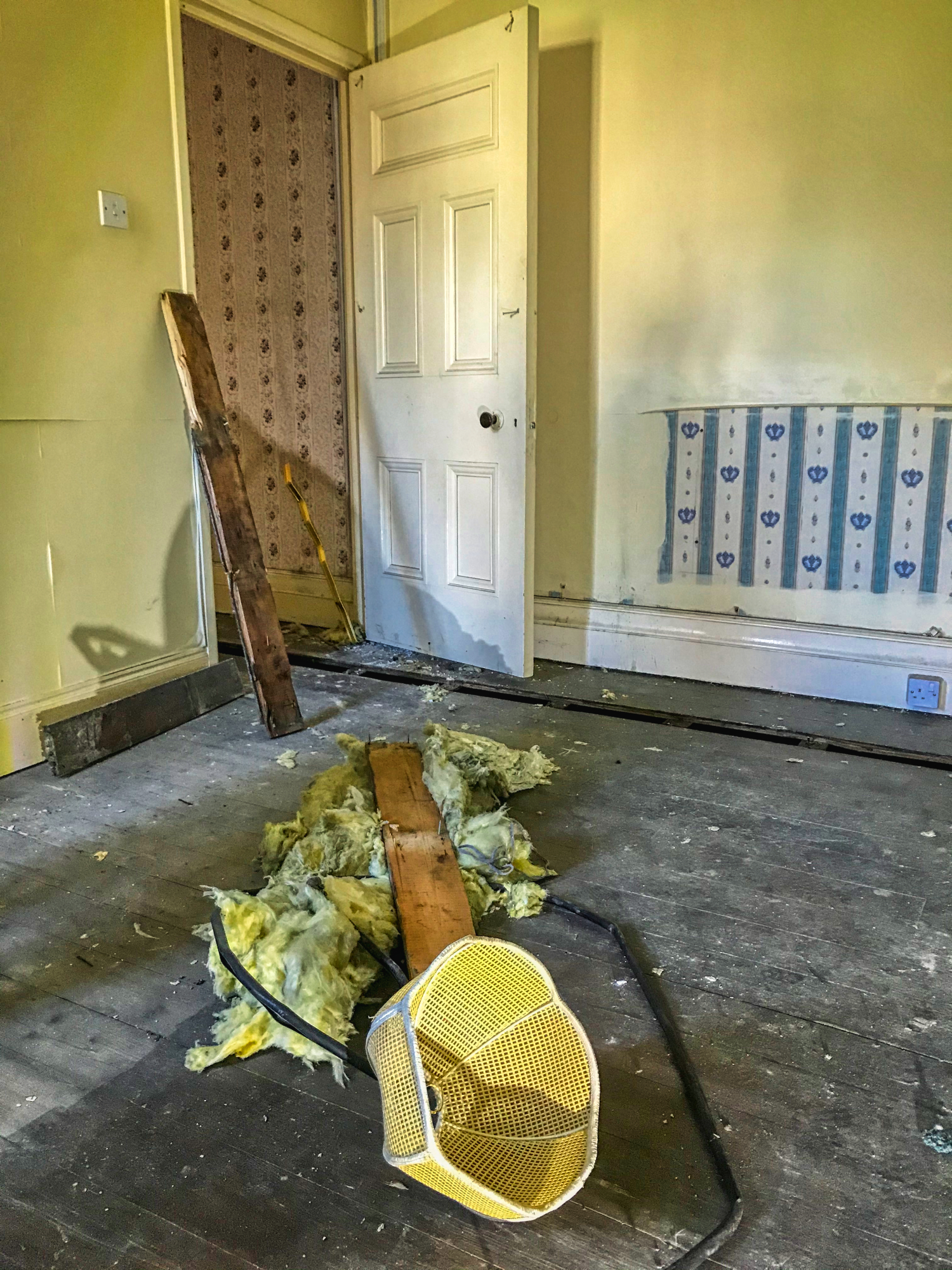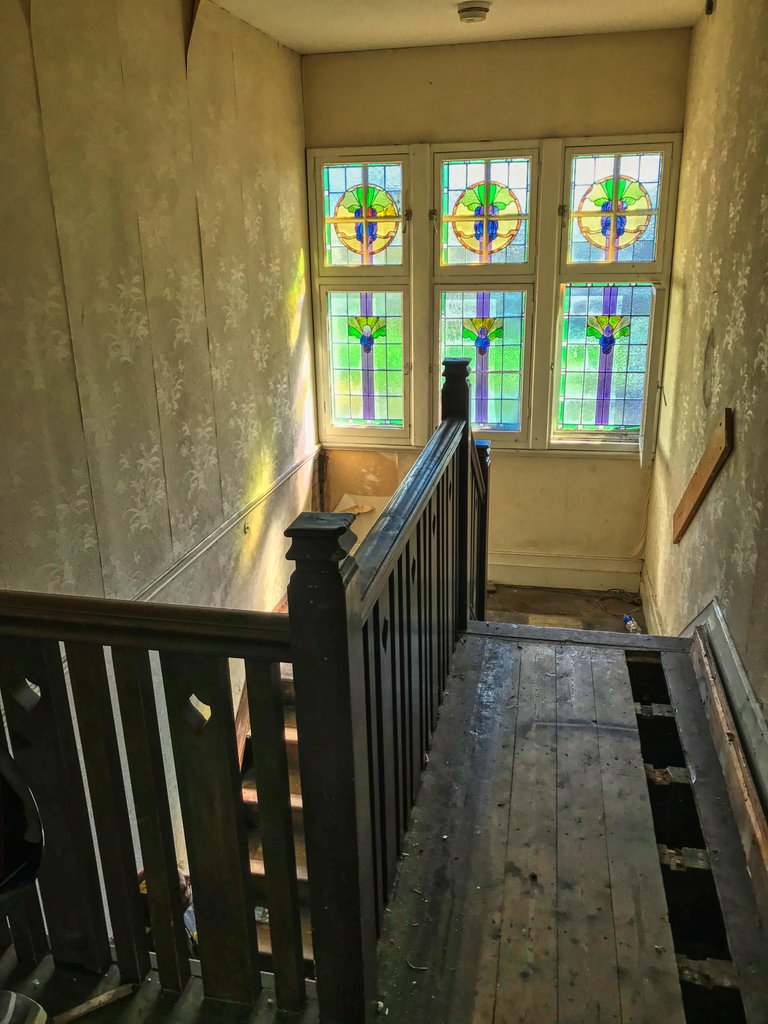 Those windows do look a little like ones from a church. Was this the inspiration for that godly note?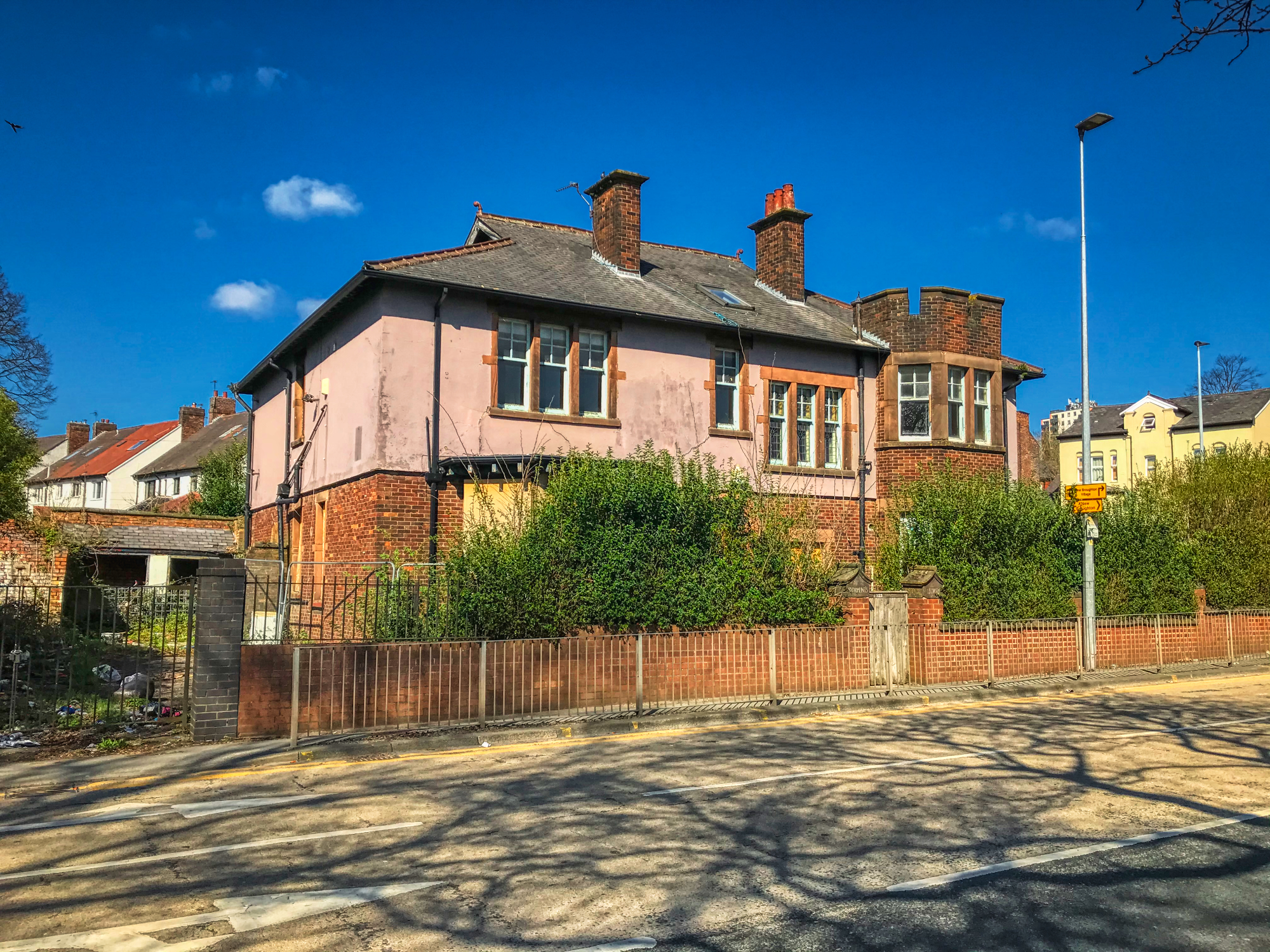 The best externals of The Hebrew House are taken when standing in the middle of the road. This can be hazardous to one's well-being so I had to wait a while to get what I was looking for. Being squashed by a passing car was not on my mind.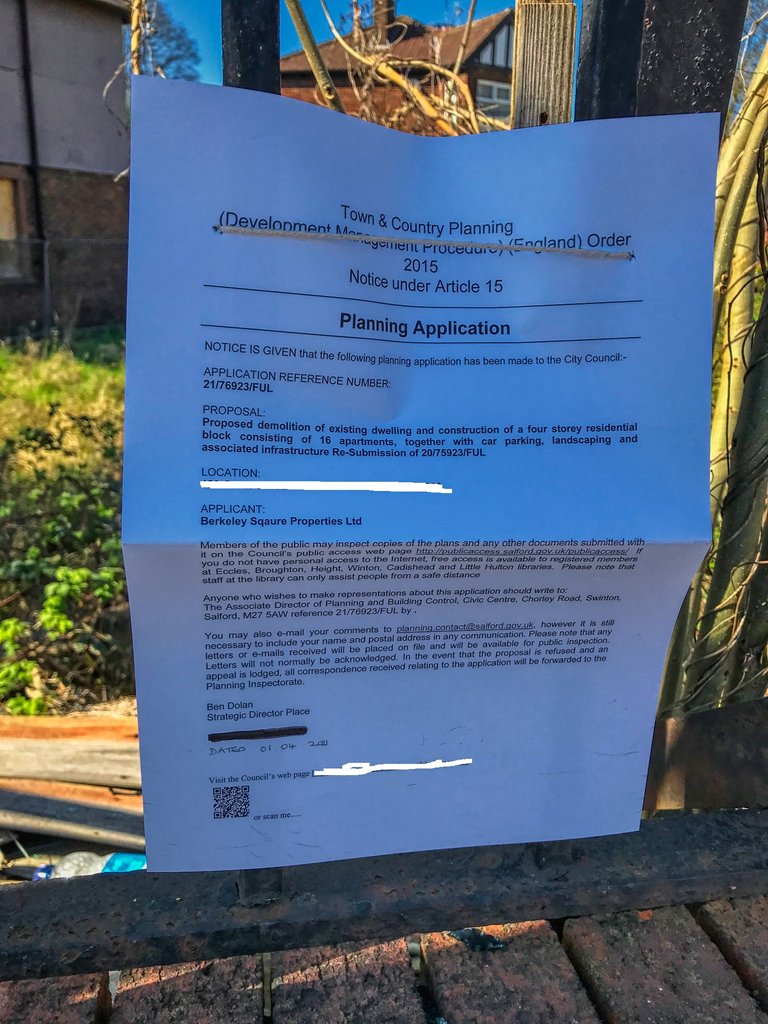 It seems the house is scheduled for demolition. Given the state of it inside that is purely wasteful. The roof appears intact and it could be recovered.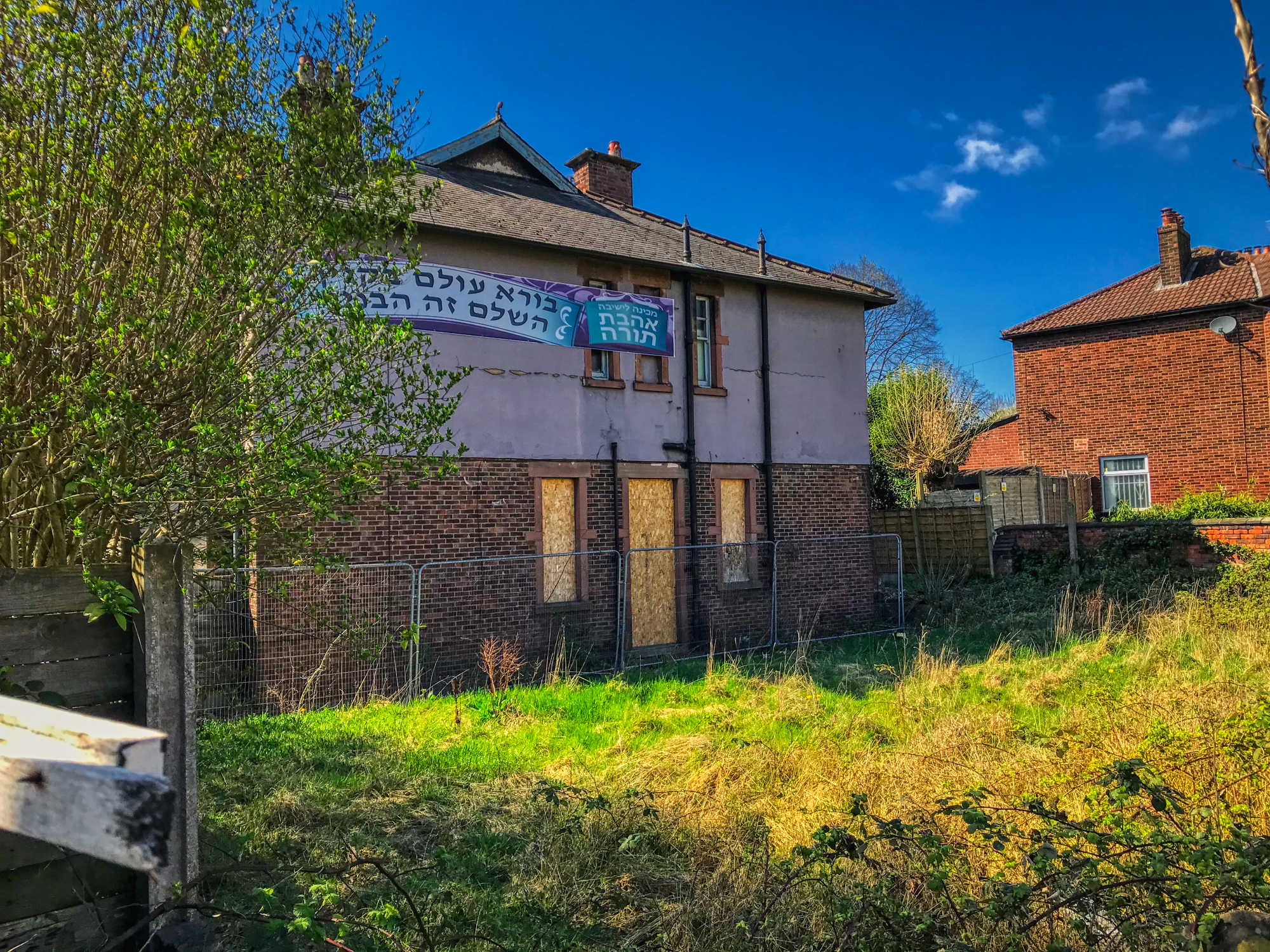 This is why it is loosely named, 'The Hebrew House'. Whether it is really Hebrew or not..., who knows.
I wonder if Mr. Squatter notices that his house has been visited while out begging; probably not.

Do you like posting your Urbex content and photography for FREE on Facebook and YouTube? I like to get some form of reward for my work and every time I create I do just that. Take a look at The Urbex Community on HIVE.
If you want to keep creating for FREE then ignore what you are reading. If you want to be like me and gain something other than BUGGER ALL for your work then click here and learn about posting on the HIVE blockchain.

Earn FREE EOS from Coinbase by taking partaking in a simple quiz here
Earn currency while you play brewing virtual beer with CryptoBrewMaster
Earn currency while you play and become a global Rock Star with Rising Star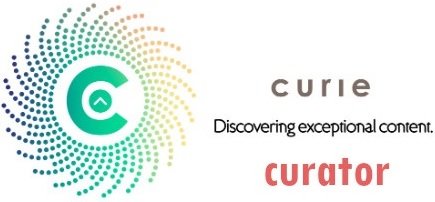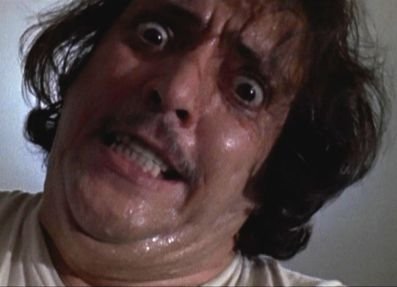 If you found this article so invigorating that you are now a positively googly-eyed, drooling lunatic with dripping saliva or even if you liked it just a bit, then please upvote, comment, rehive, engage me or all of these things.