It was around 4 pm when we arrived at Murphy's Machinery, and a bit knackered after doing around 9 other venues that day.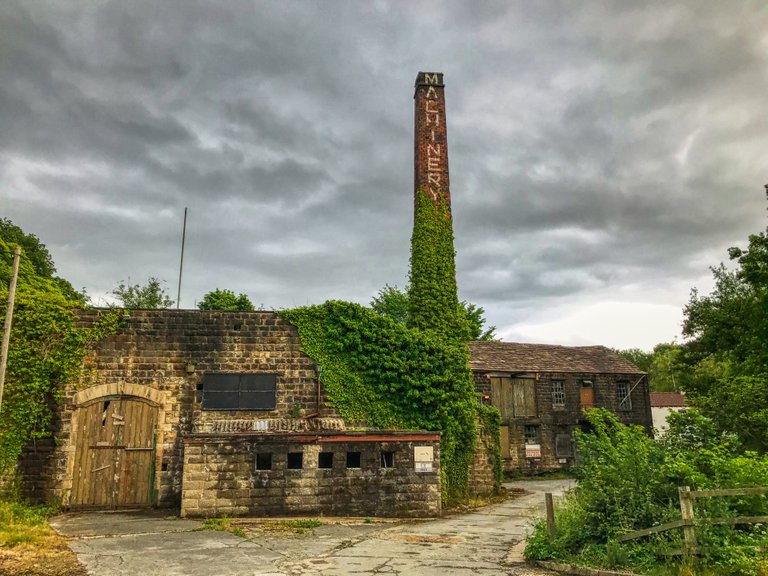 I read with interest about someone else trying to get in here and getting as far as peeking through a hole. It was not looking promising and I was not expecting access to be easy.
Within a few minutes, I spotted the 'hole' and peered through to what looked like a room of pure murder.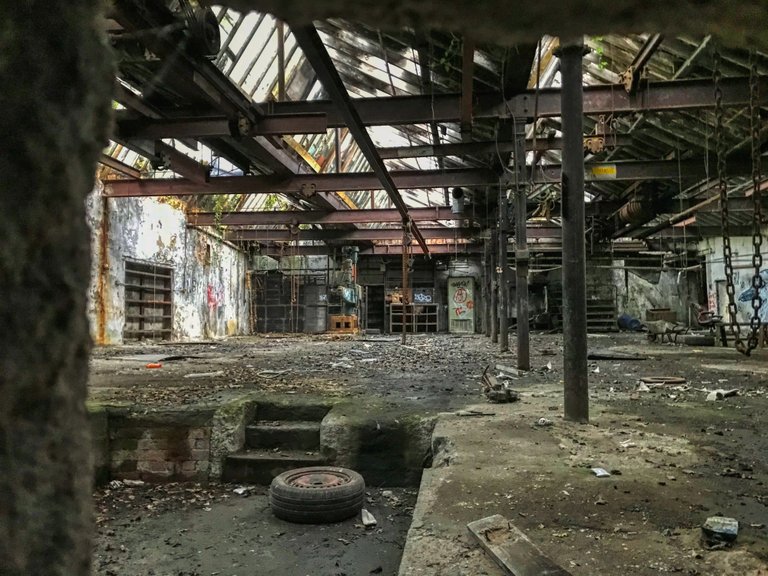 Swinging chains that could be used to hold corpses lurked within with hooks and all kinds of other sadistic sights. It even made me shudder and I'm well versed in seeing gruesome-looking sights.
What a place this could be for a prospective psychopath and torturer, if only they could deter those pesky interfering Urban Explorers from keep turning up.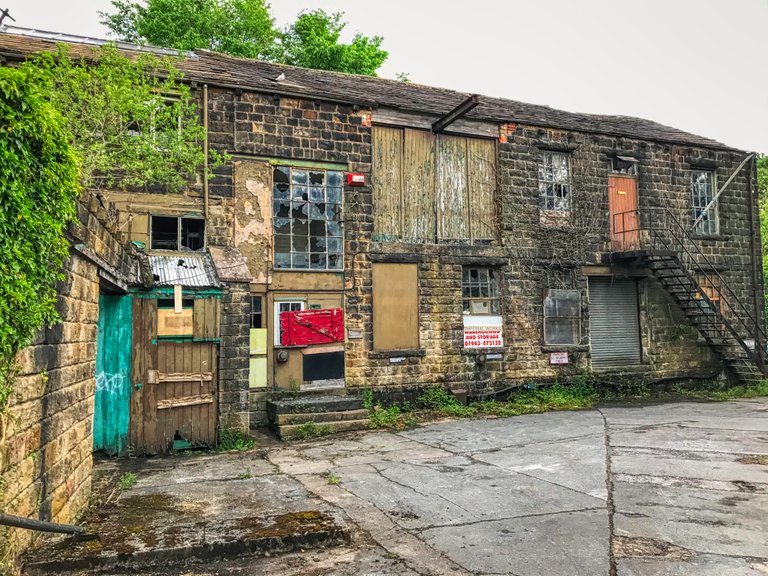 Within a few minutes, a van drew past us and drove around the back of Murphy's Machinery past what looked like someone's house.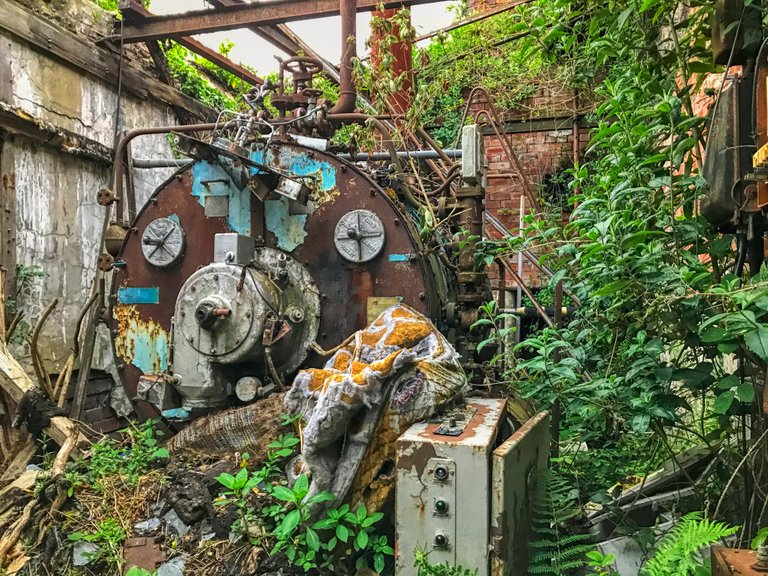 The house was going to be problematic if we went around there, with some nosey twat likely to come out shaking their fists and giving us some crap, so I contented myself with looking around the front area.
The van came back in less than 3 minutes, pulled up and stopped.
'Alright..., are you Urban Explorers?', said a cheery voice.
Well this is different
'Yeah mate', I said trying to stifle my surprise at the recognition of our 'profession'
'Just look around, and tell them in the house to fuck off if they come out and start hassling you'
Very different, ... I was getting more shocked by the second.
'Hey you're not thinking of going in are you?'
…and without waiting for a response…
'I shouldn't tell you this but you can get in around the back', he pointed in a direction, and then he took off without a second glance.
Fucking hell, what was all that about!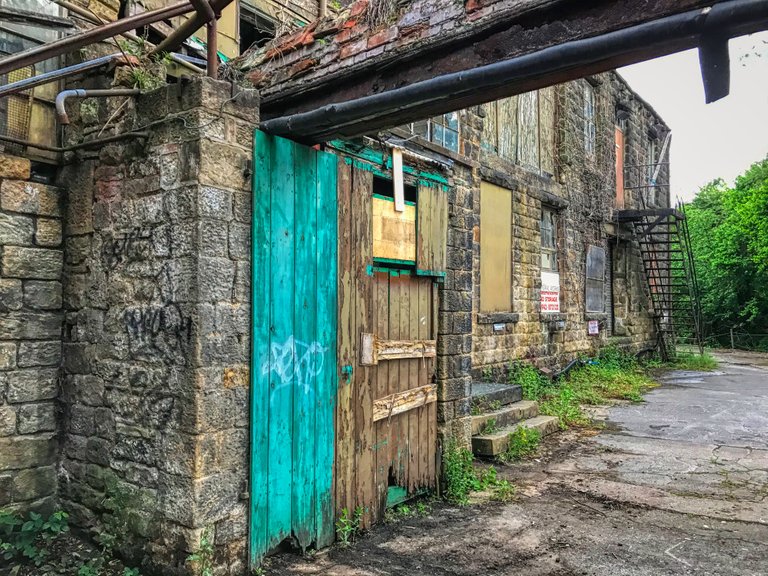 Without pause we started around the back in the direction told to us by MrVan.
…'but where was the way in? It was not as easy to find as we anticipated'…
Around the back we saw the back door, @dizzydiscovery was dragging his heels a little and then I heard it.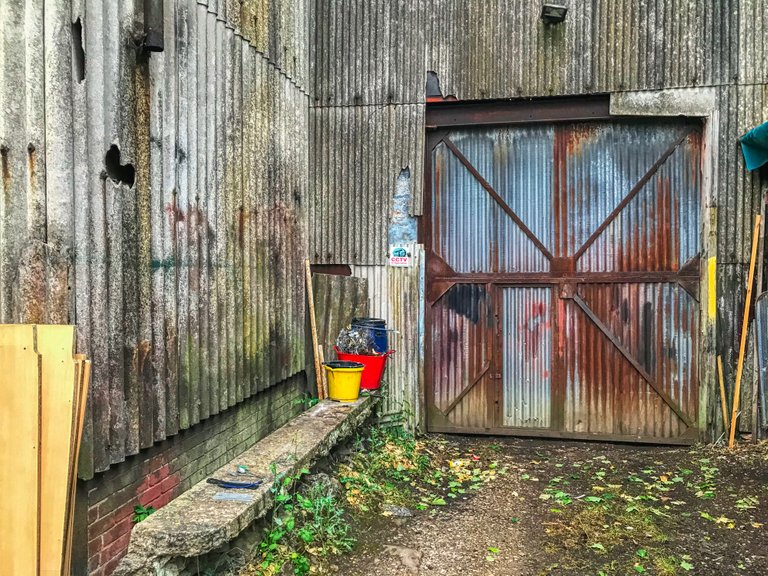 A blood-curdling howl coming from somewhere within the building…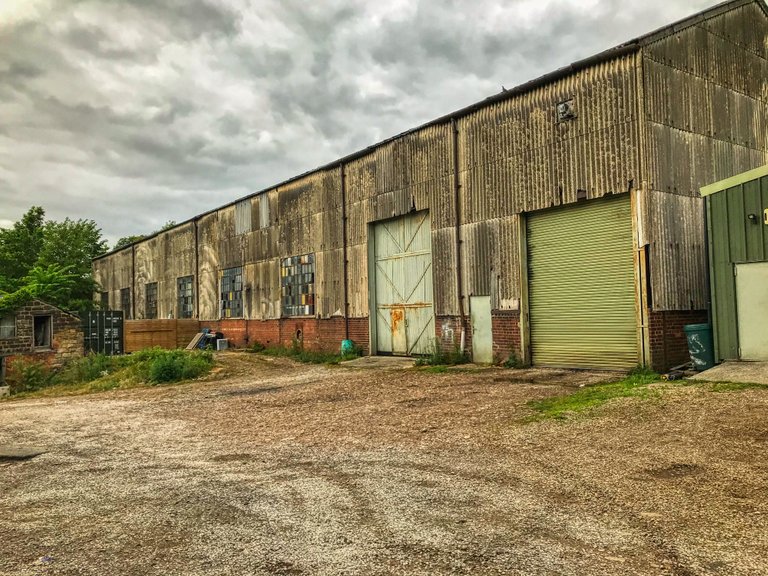 Well, this is just fucking great, and we are trying to get in there only to be eaten by some bloody great oversized abandoned Great Dane?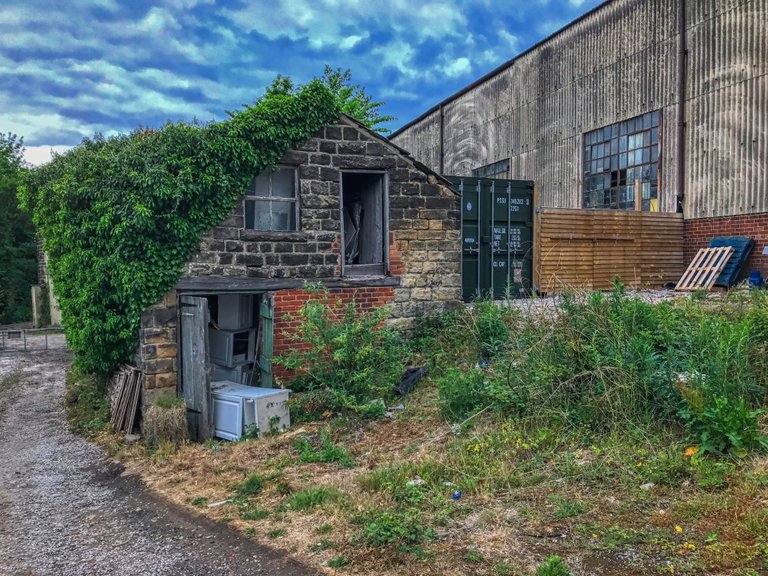 The noise was eerie, unworldly, and strange. Not quite the noise of a normal dog. Just what was in there?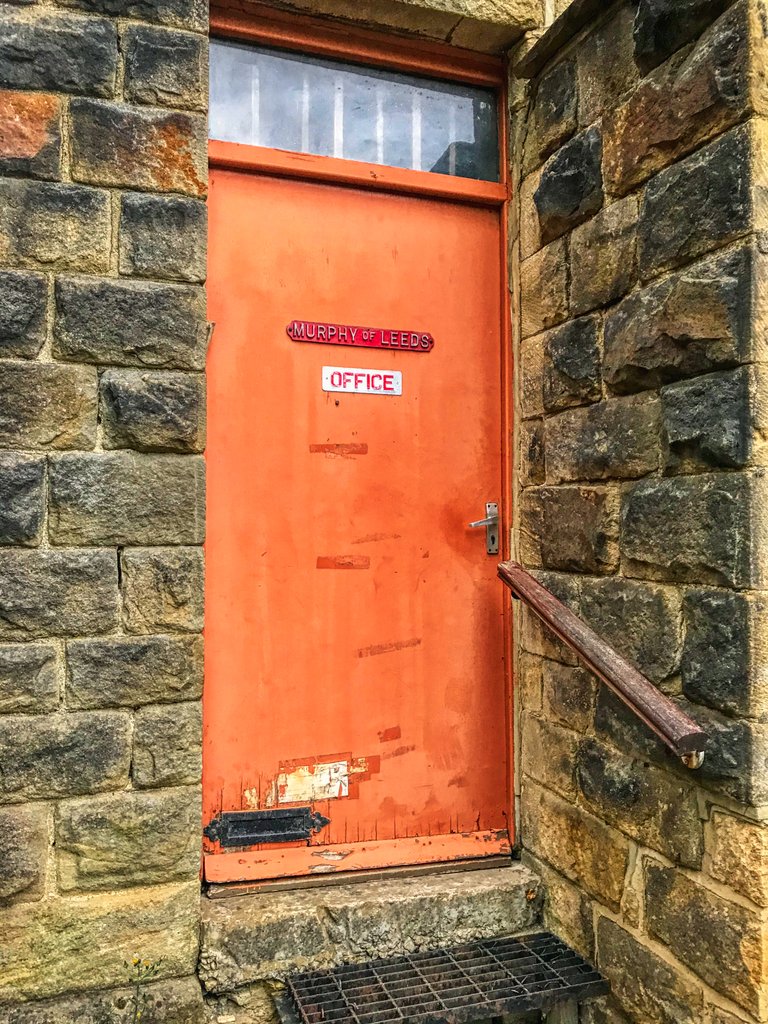 ...'avoid the back door if you want to live'...
The access point was not materialising and we were in danger of being spotted by the probably nosey neighbours at this point and so made a hasty retreat.
@dizzydiscovery was about to quit and fold, but I persuaded him to take another look. We must have missed something surely…
…'and there it was in all it's heavenly glory.. the way in'…
Sometimes things are just so obvious that you miss them.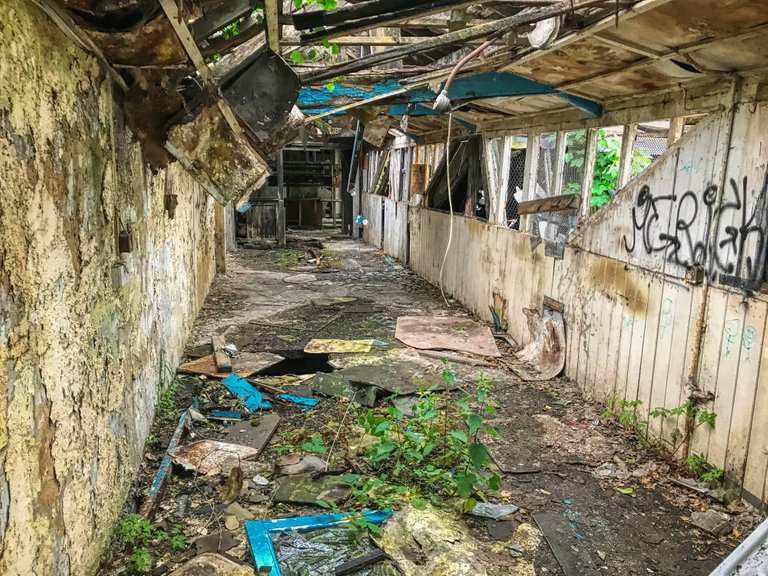 We scrambled through the window and looked down the corridor at a very dodgy looking floor with plenty of cracks and several large holes.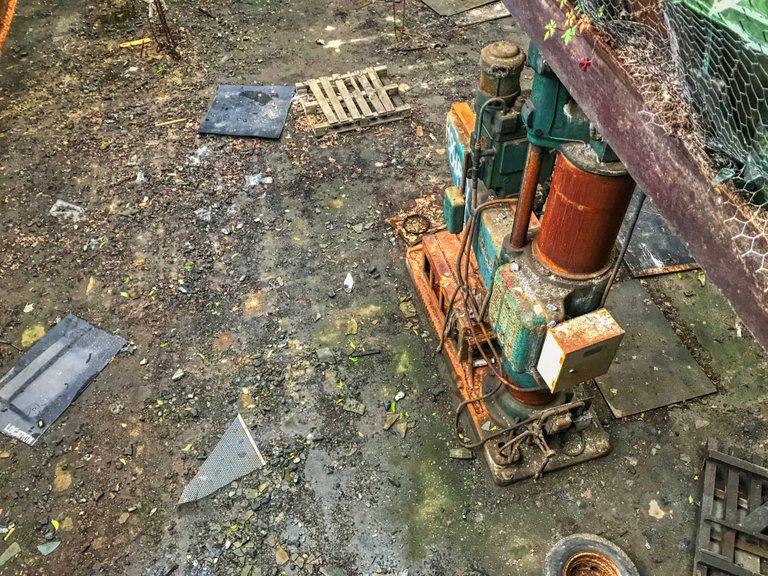 This was the way OK, if it looks like you are going to die then keep on going.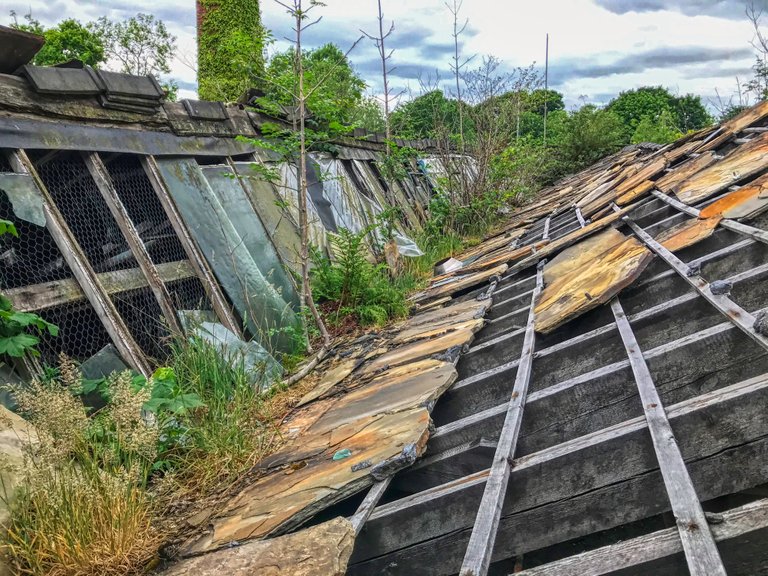 There appeared a way to get into the adjacent building as well as this one. This would have meant a trip out here and into the territory of the howling half-starved hound.. err.. maybe not.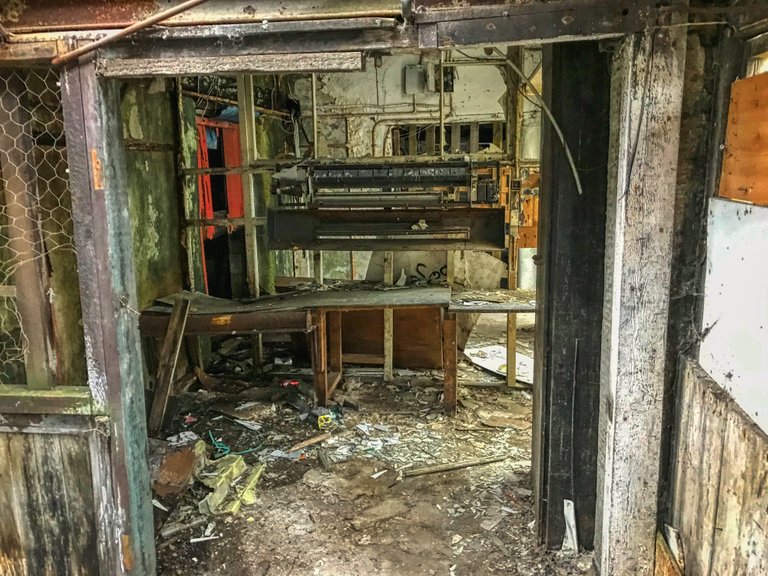 There was machinery alright in here. I have no idea what this was or what it's use once was.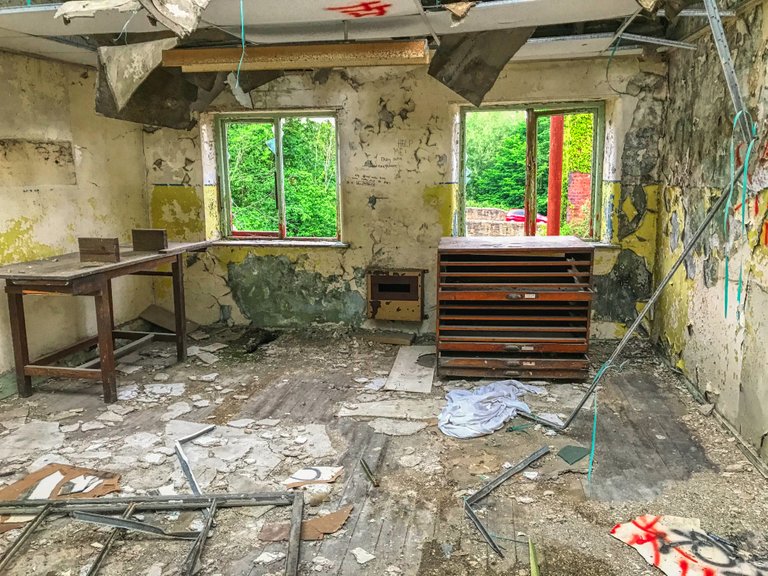 …'as much as I would have liked to interrogate these drawers, the floor was so damn dodgy I thought better of going there'…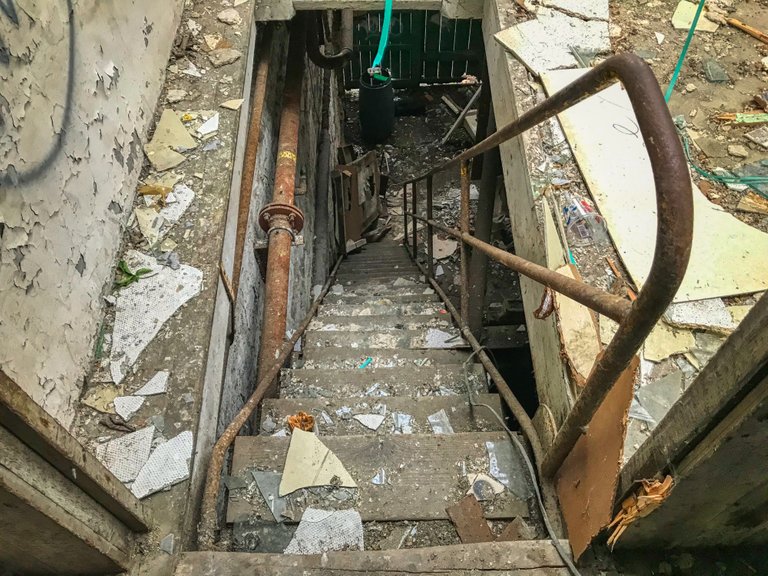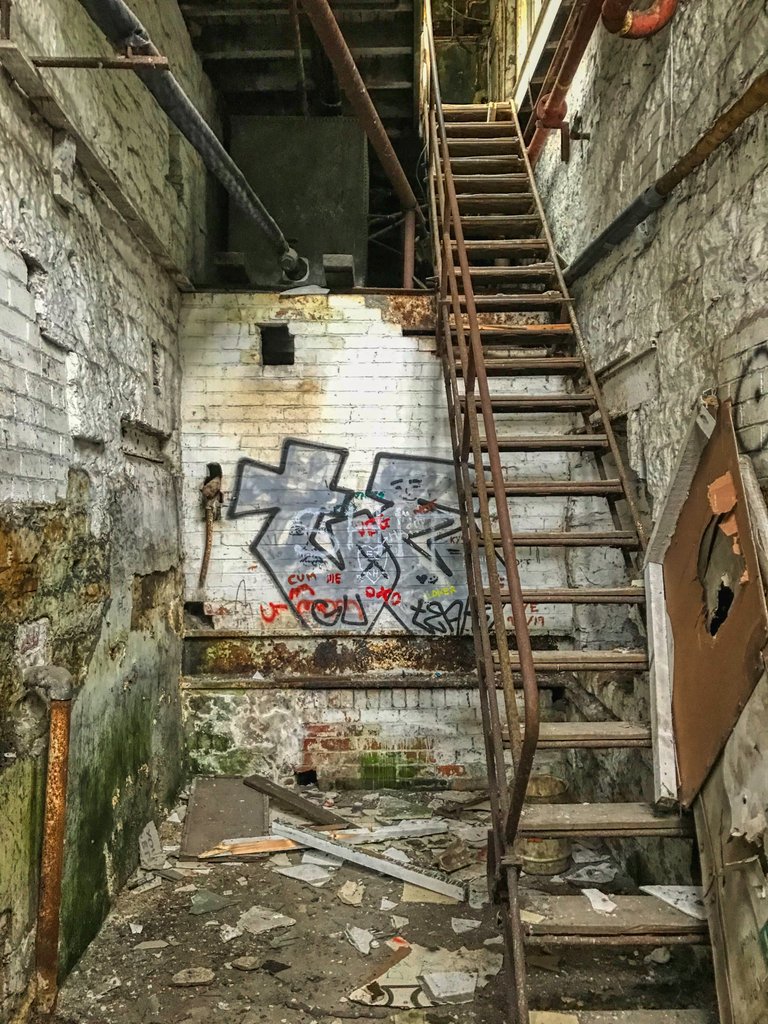 Metal stairs on the other hand are generally sound, even heavily rusted ones.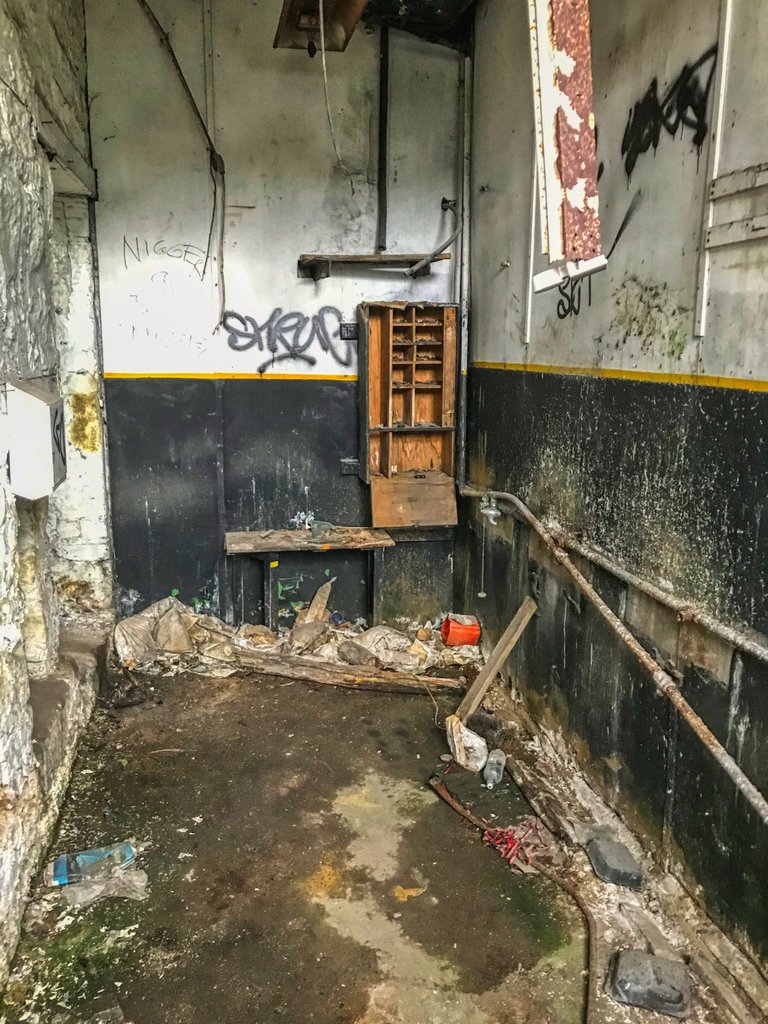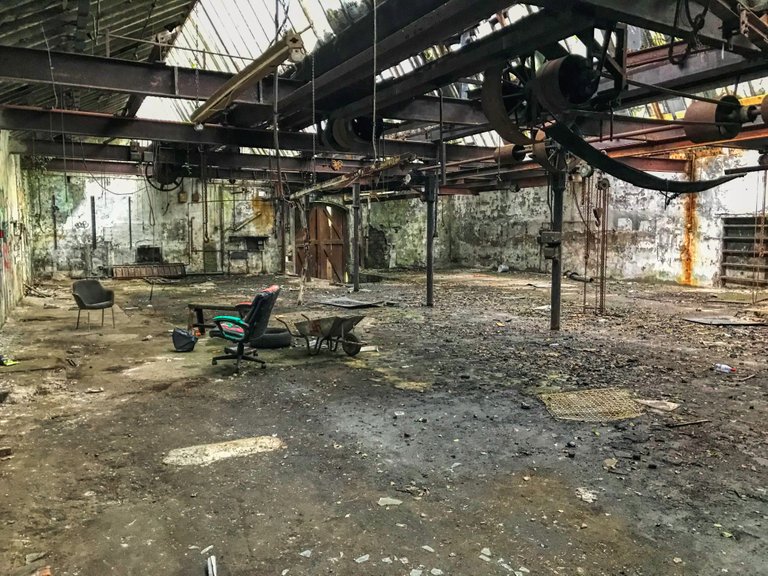 Then I arrived in the 'Murder Room' with enough chains and hooks to host the set of Reservoir Dogs 2.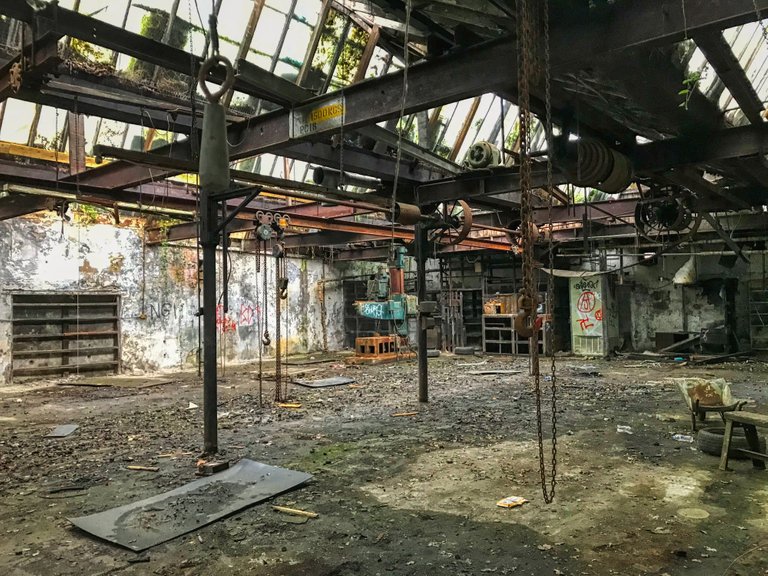 There was even a comfortable chair for the host and a cheap plastic one for the victim. Not sure what the wheelbarrow was for though?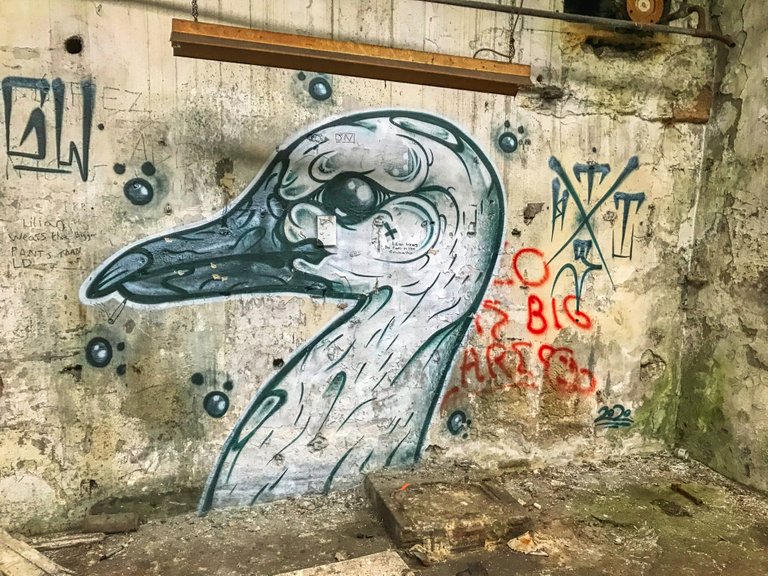 Now that's some cool artwork. No signature, unfortunately.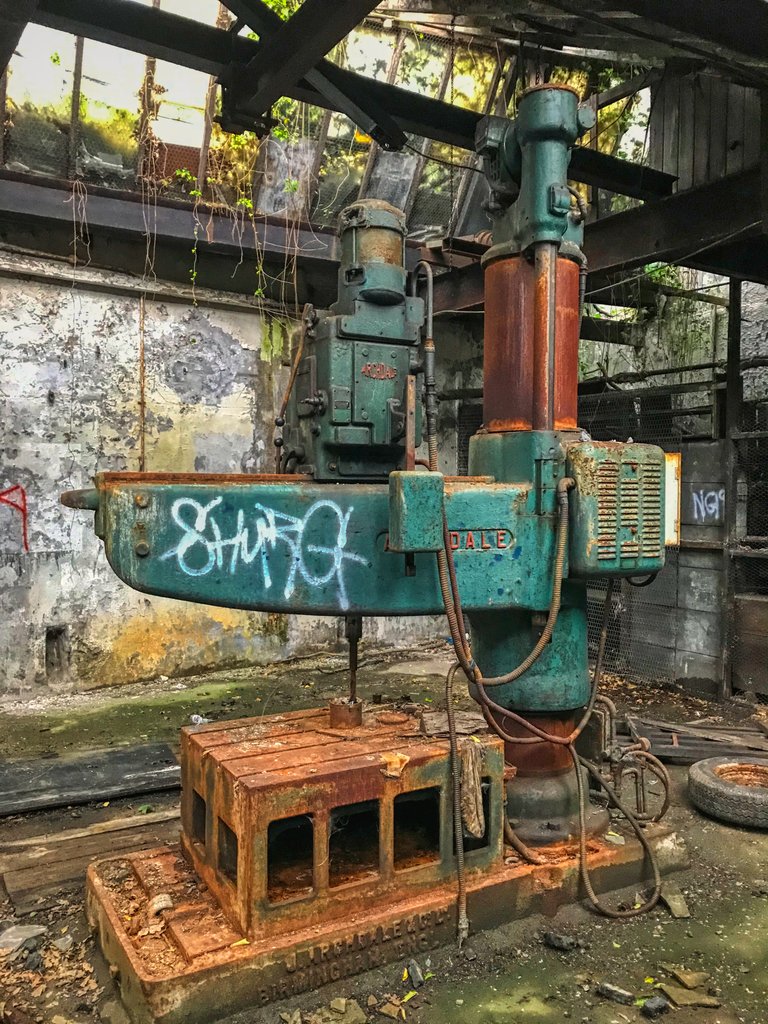 The Murder Room contained a few other bits of heavy machinery.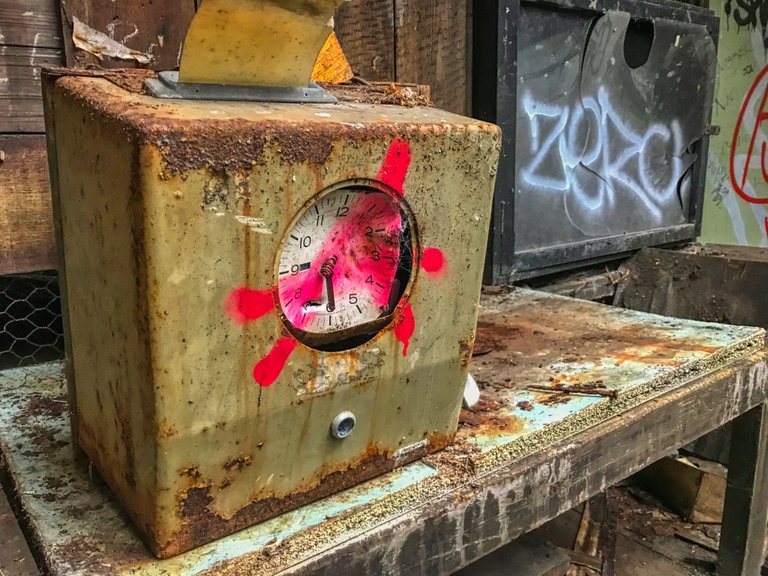 Is this an old clocking machine?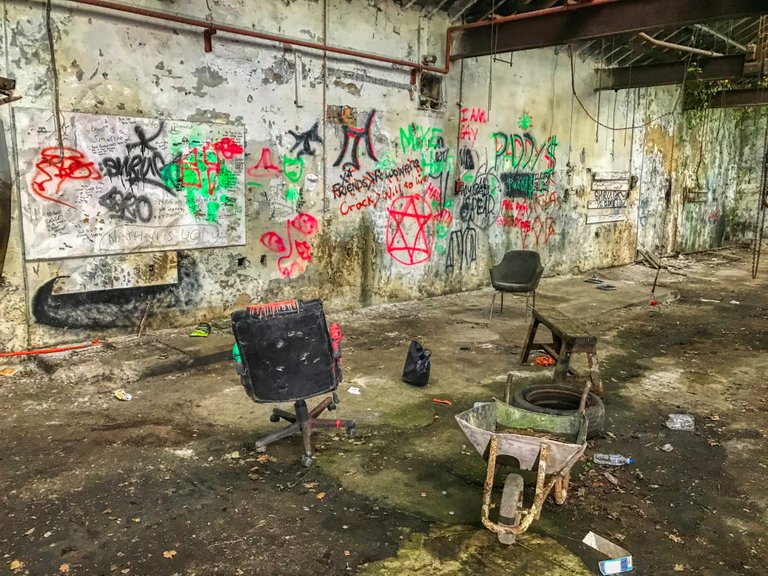 Does the whiteboard suggest this room held meetings once? It seems a strange choice of venue for me.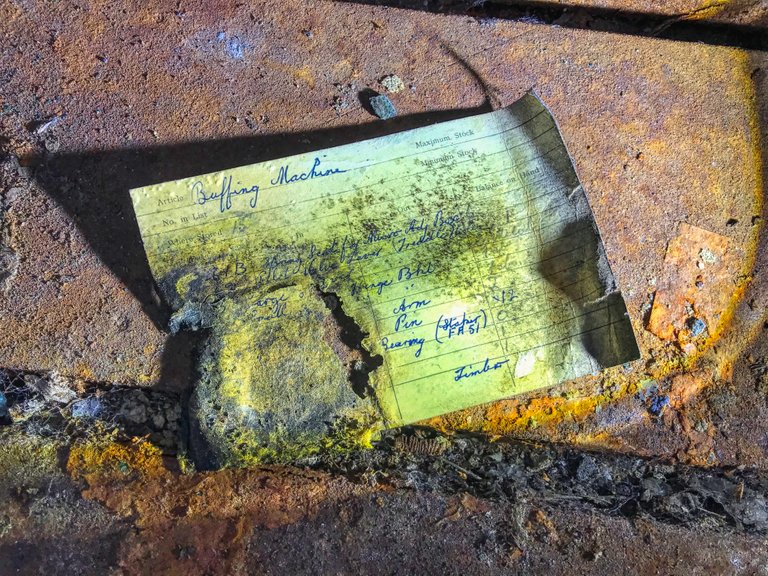 The only piece of correspondence I could find, and slightly burnt at that.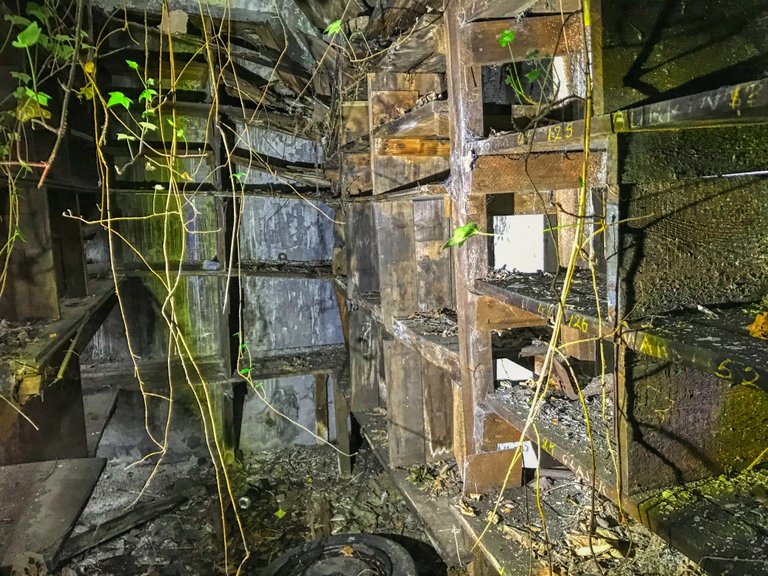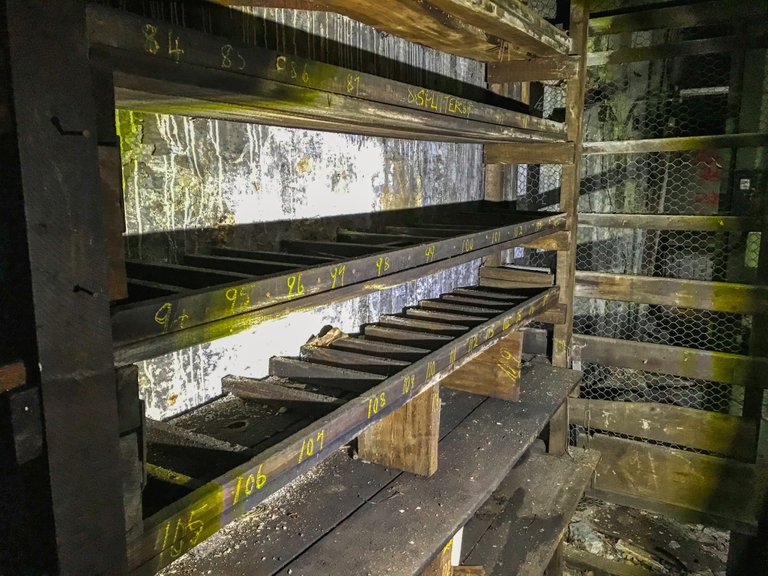 I guess the shelves held parts and bits once. Nothing left there now.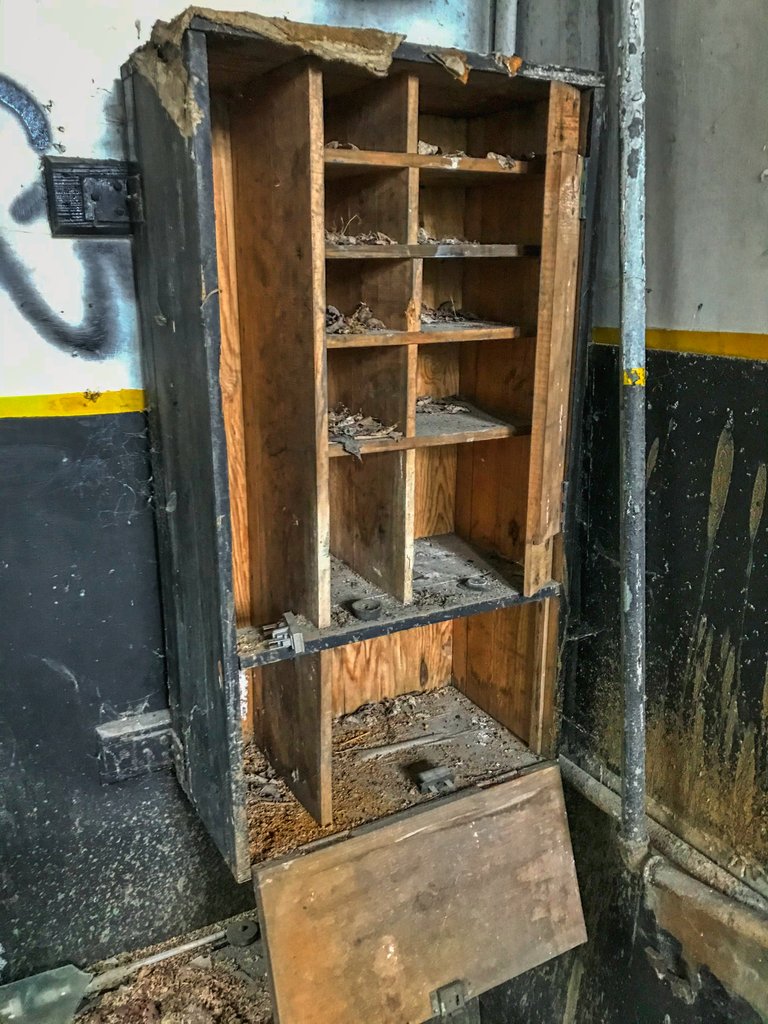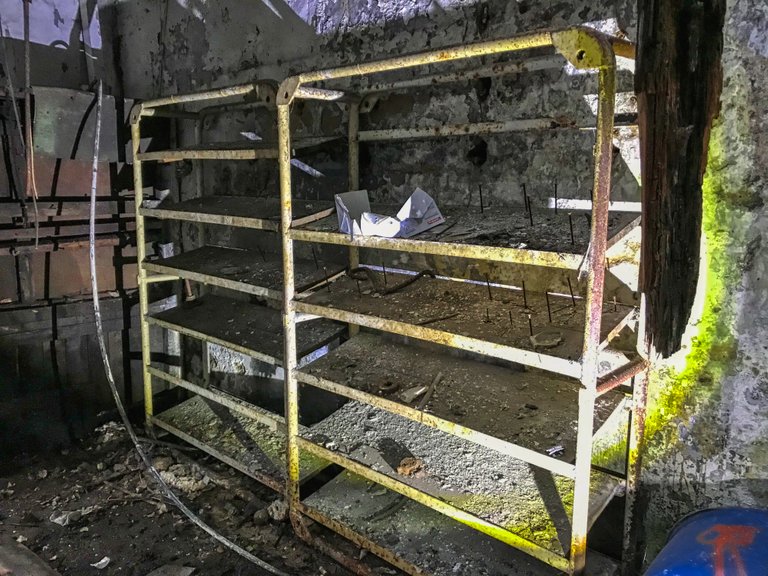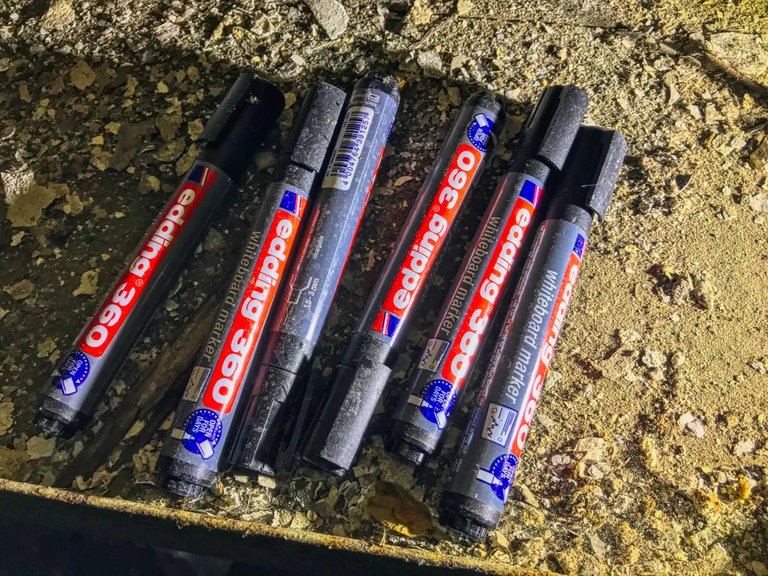 We only got inside a small section of Murphy's Machinery but that was enough.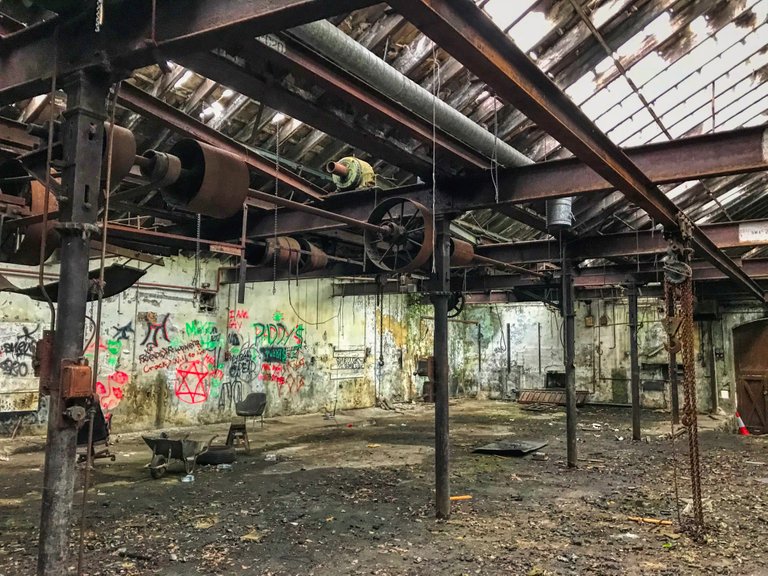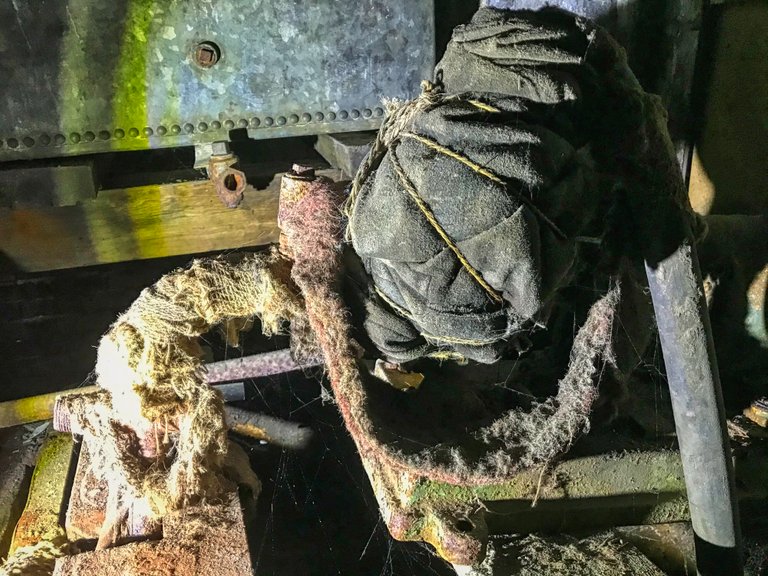 It held a different kind of aura, quite unpleasant, strange, and uncomfortable.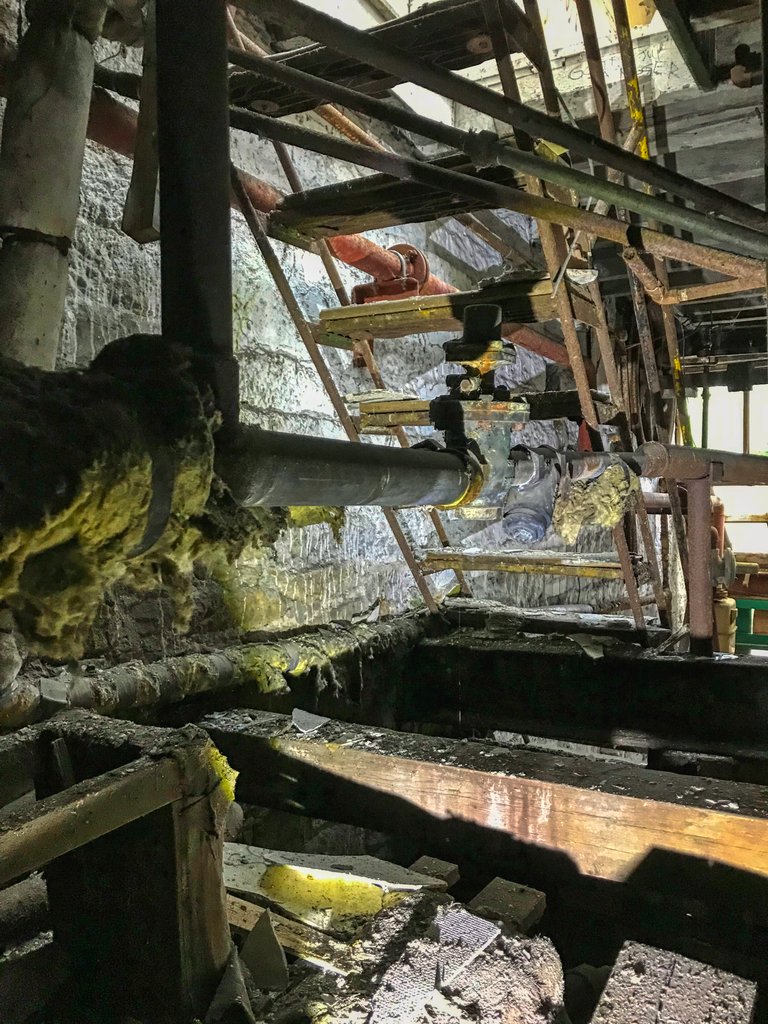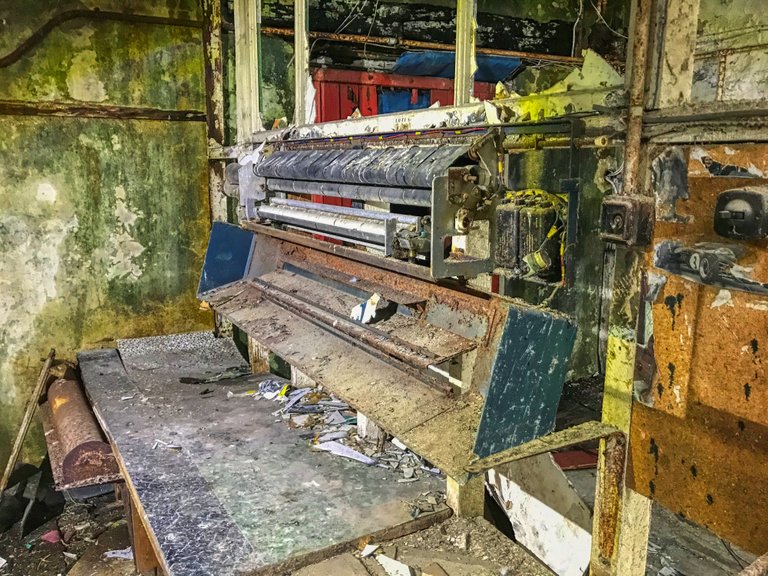 We spent at best 15 minutes inside and left. I knew the images of the 'Murder Room' were going to be decent. That's why there are quite a lot of them.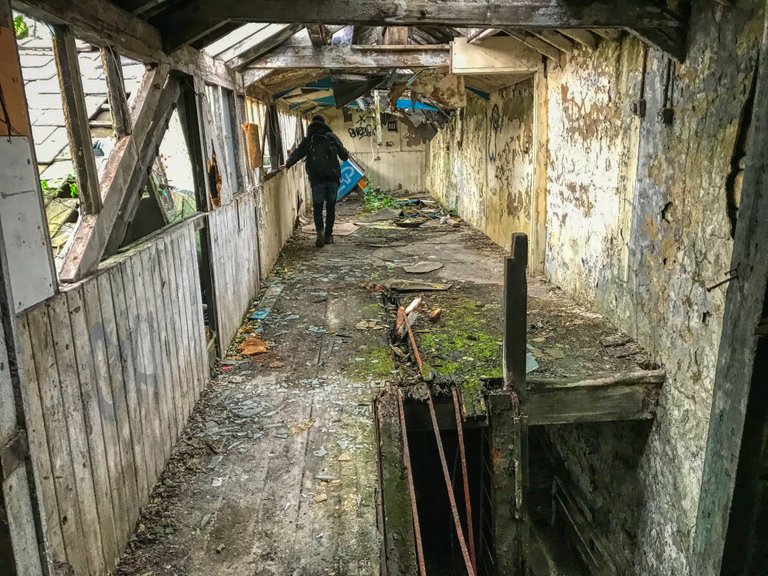 An interesting place and one we nearly missed out on, but don't go all the way around the back and try that door or you may get eaten.

Do you like posting your Urbex content and photography for FREE on Facebook and YouTube? I like to get some form of reward for my work and every time I create I do just that. Take a look at The Urbex Community on HIVE.
If you want to keep creating for FREE then ignore what you are reading. If you want to be like me and gain something other than BUGGER ALL for your work then click here and learn about posting on the HIVE blockchain.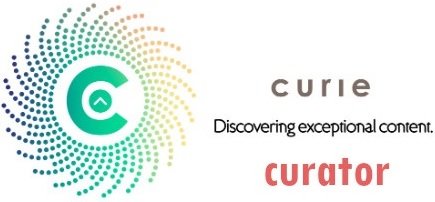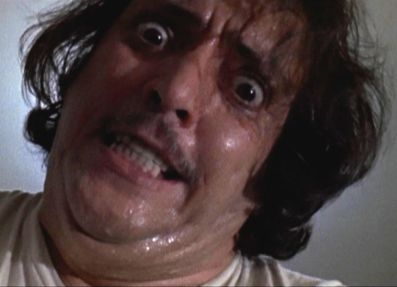 If you found this article so invigorating that you are now a positively googly-eyed, drooling lunatic with dripping saliva or even if you liked it just a bit, then please upvote, comment, rehive, engage me or all of these things.