Kruger Tissue Industrial was mentioned to me as a possible explore by a fellow YouTuber, or GoonTuber as @grindle likes to call them.
The prospect of doing something this large was quite daunting. It took me a while to track it down on maps, and I gained some further inside information about how to avoid the security system that is active on the site.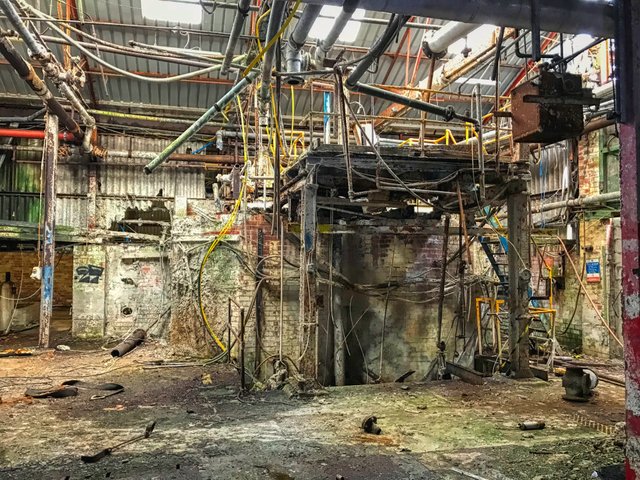 Kruger Tissue closed down in 2006 creating substantial unemployment in the local area.
The Belmont mill started production in 1837, and was taken over by Courtaulds in 1970. In 1983, Charles Turner & Co won a "caring employer" award but the company was hit by a strike the following winter.
A management buyout of Charles Turner & Co took place in 1997 and the company merged with Kruger in May 2003, creating a company with a combined turnover of £40 million and 186 Bolton employees.
Ignoring my fear, just before lockdown I made my way on the long skinny road that leads to this huge industrial complex, dumping the car around a half-mile away to avoid nosey bastards.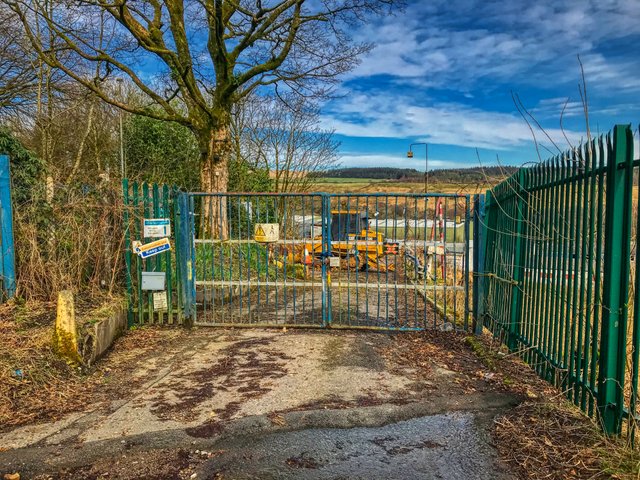 I was told the digger had some sensors close to it and that was just one of the alarms. Why would I be wanting to steal a bloody digger?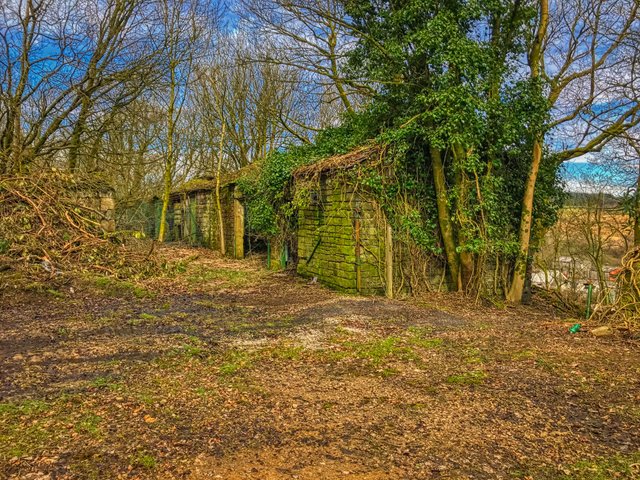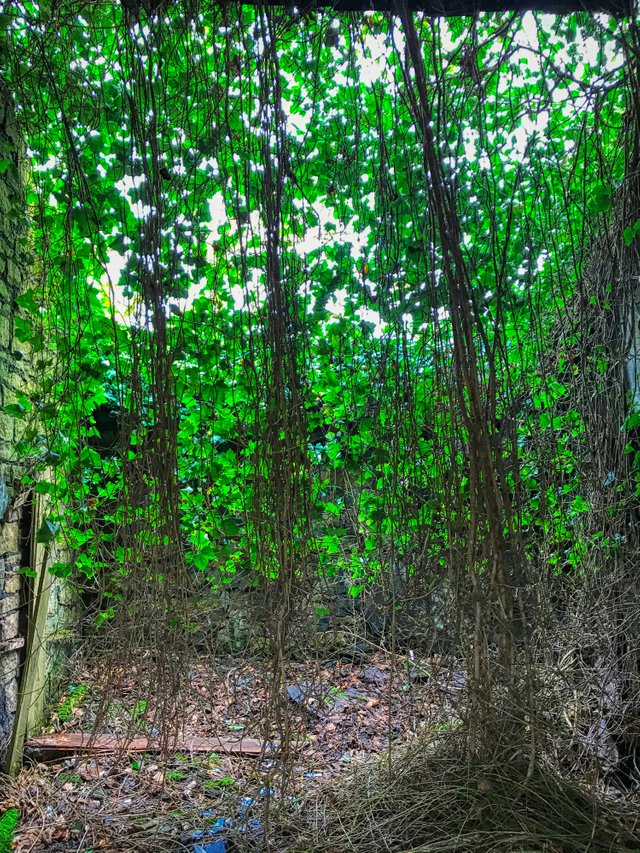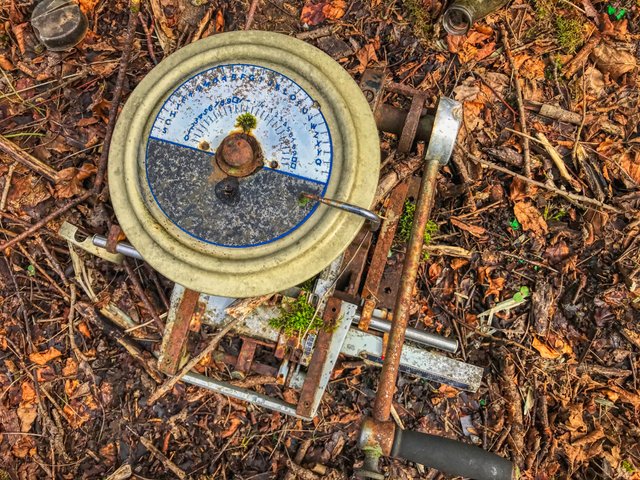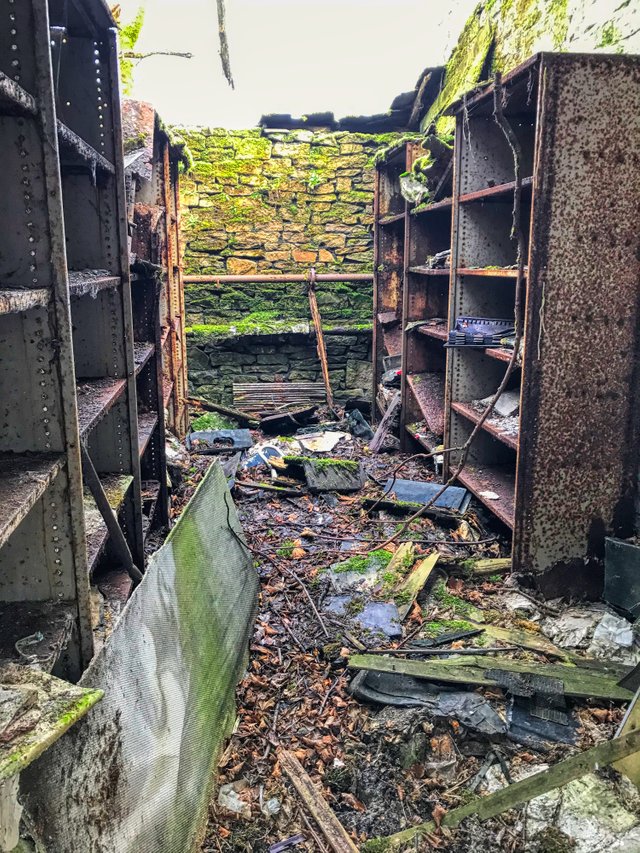 Getting a good snap of Kruger Tissue Industrial without owning a drone was tough, as it's set deep in a valley.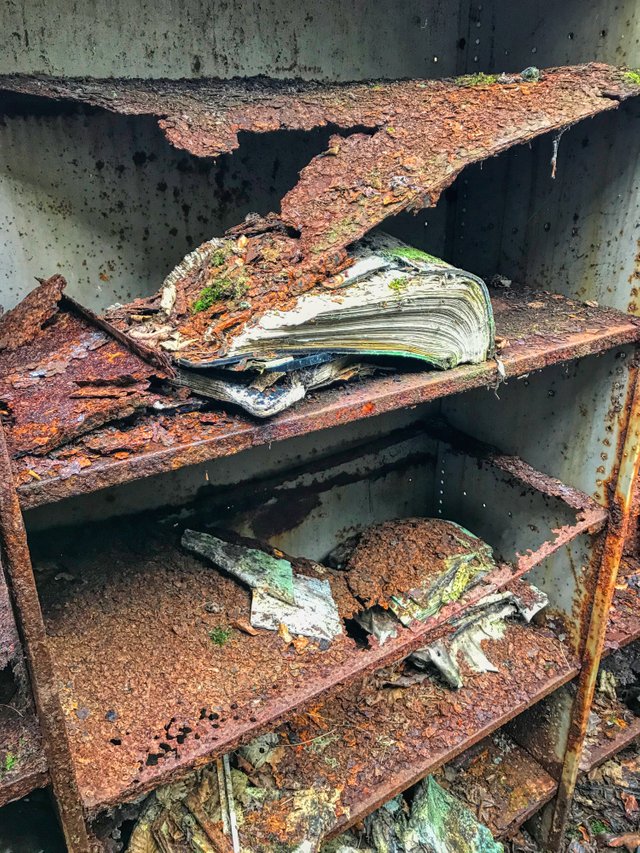 Deftly avoiding the cameras I came across these setback outhouses which were extremely overgrown but had kept some kind of documents at one time.
…'papers and correspondence don't fare well when constantly exposed to the British climate'…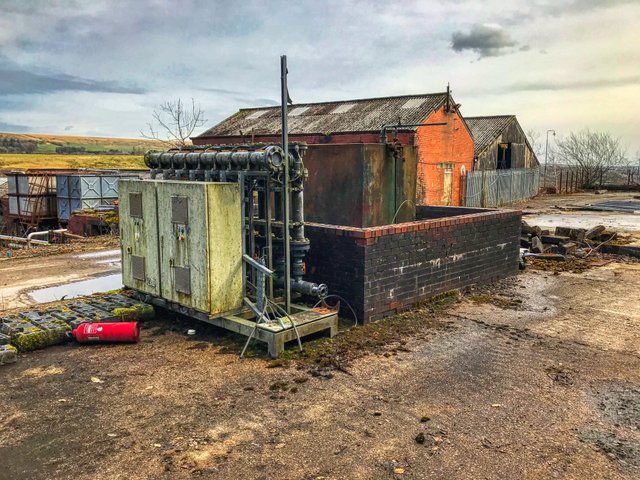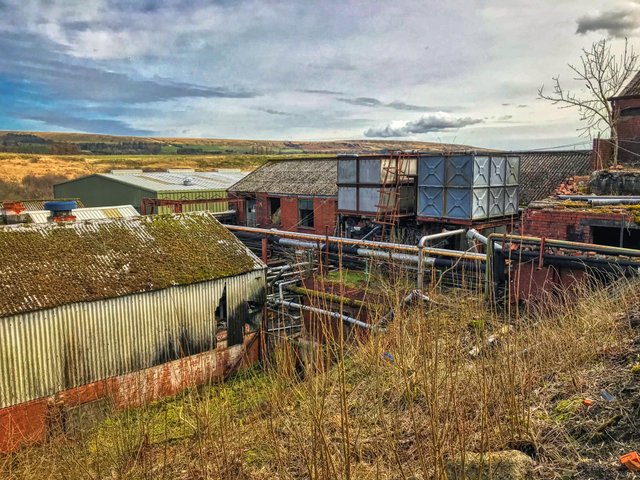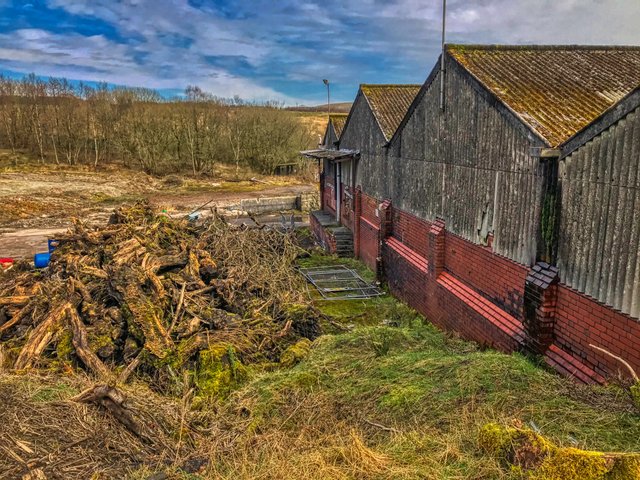 After exiting the starter area, I clambered down a sticky, wet embankment into the main complex, on my guard against anything resembling a camera.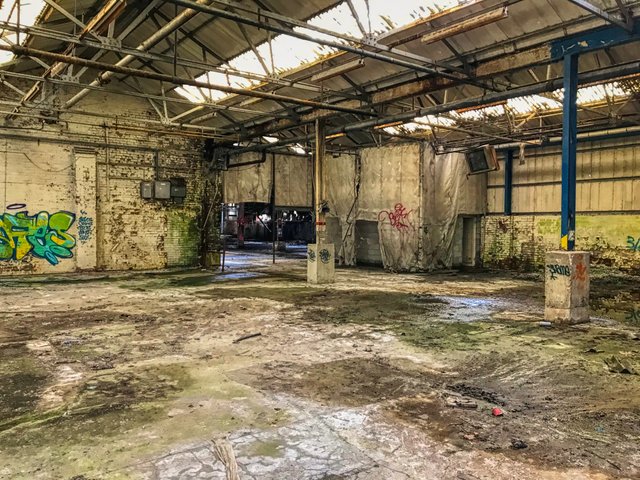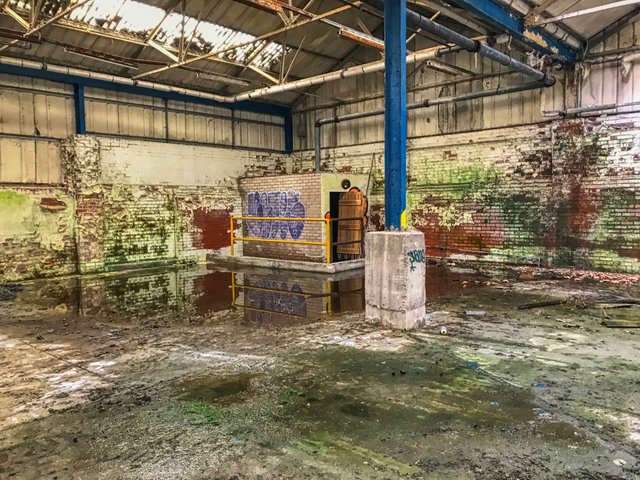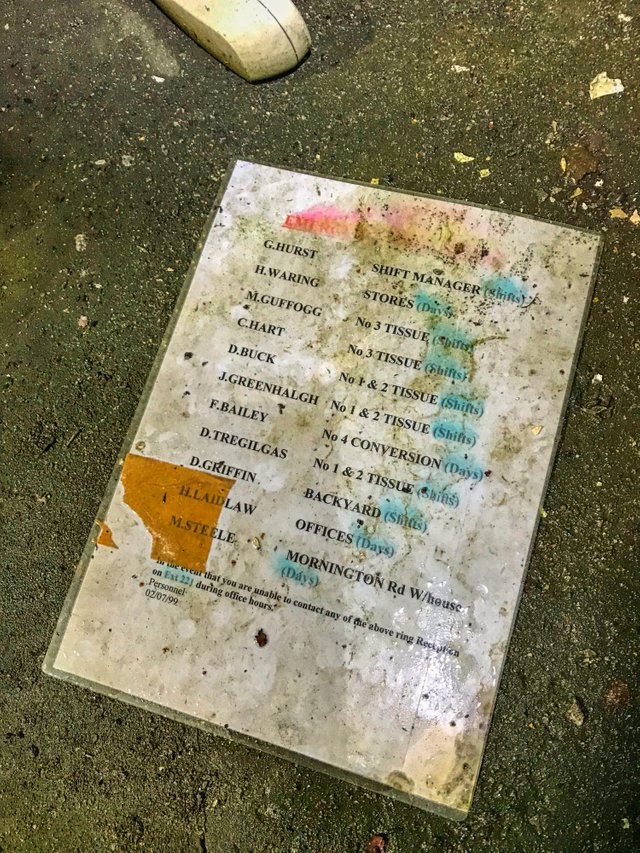 The area was huge and I was sure it would take more than one visit to cover everything. It was a case of how long I could keep up my nerve before getting too creeped out.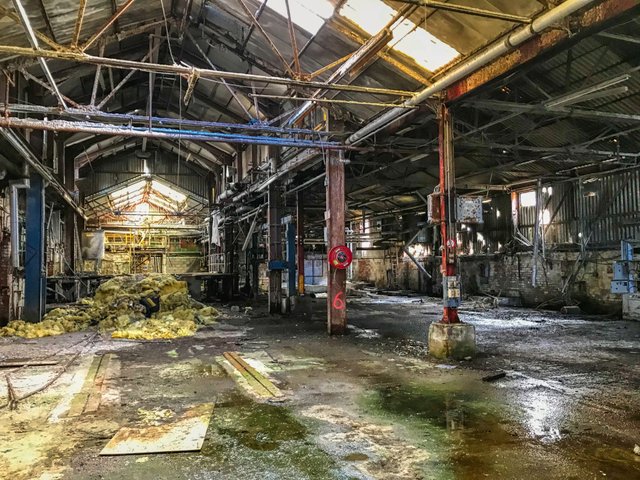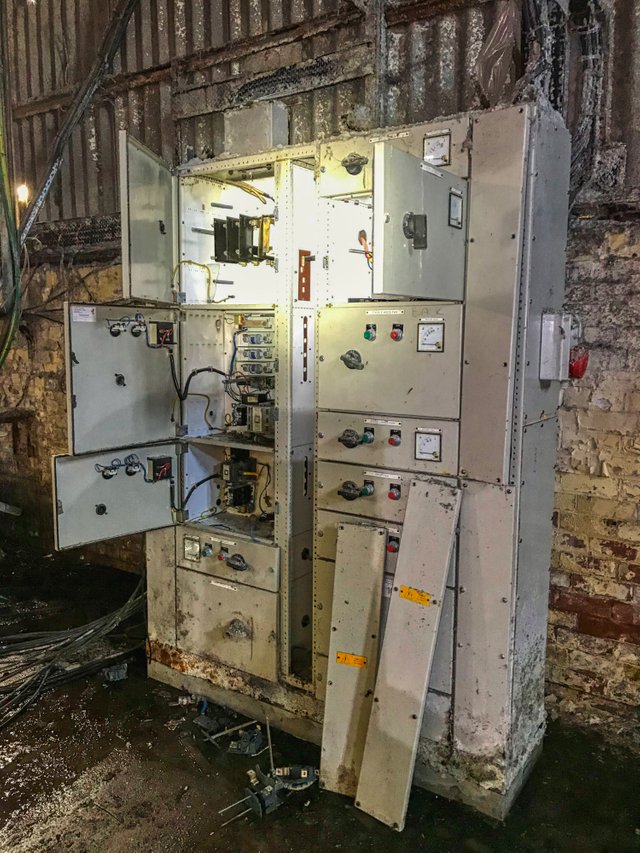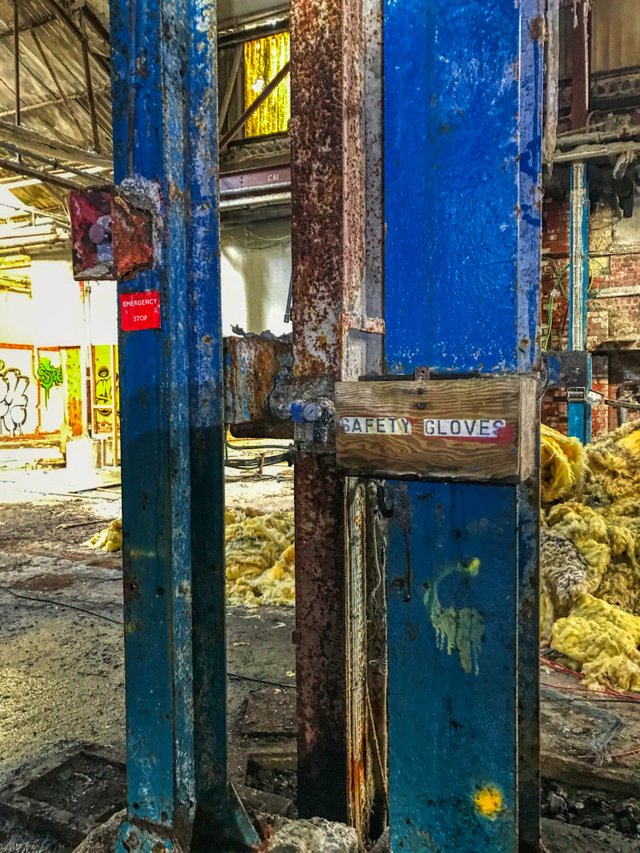 Soloing is a completely different experience than having a partner along, you have to ignore the fear and uncomfortable feelings that are emitting from the pit of your stomach.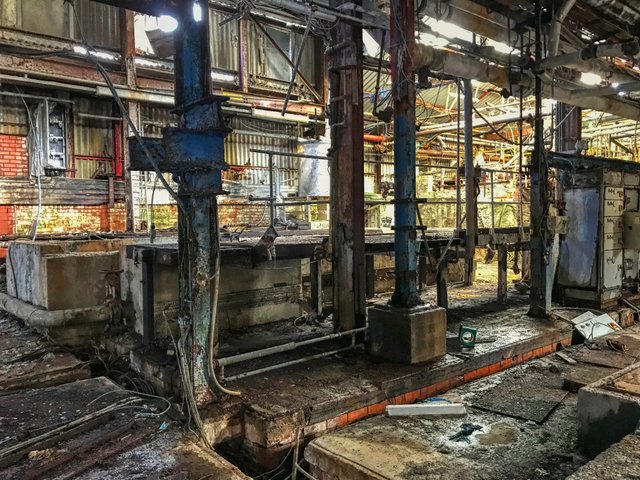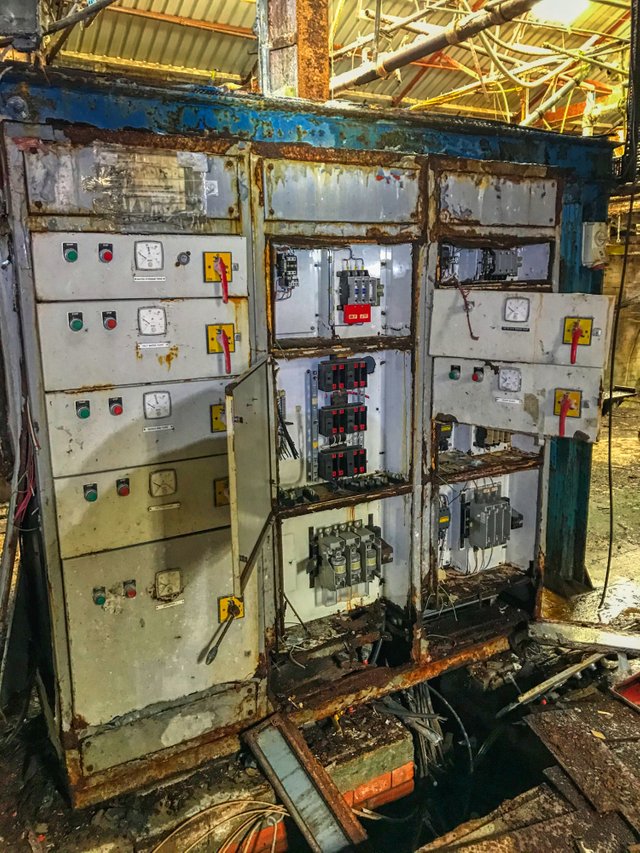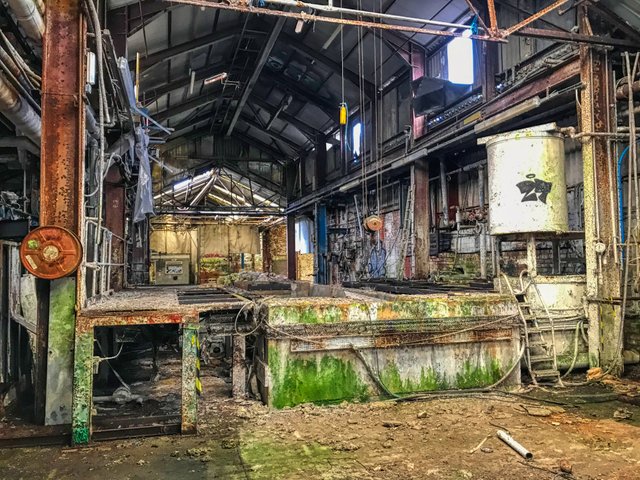 Keeping as close to a building as I could, I snuck into the largest massive building. I was not the first explorer to get into Kruger Tissue Industrial and there was no shortage of graffiti.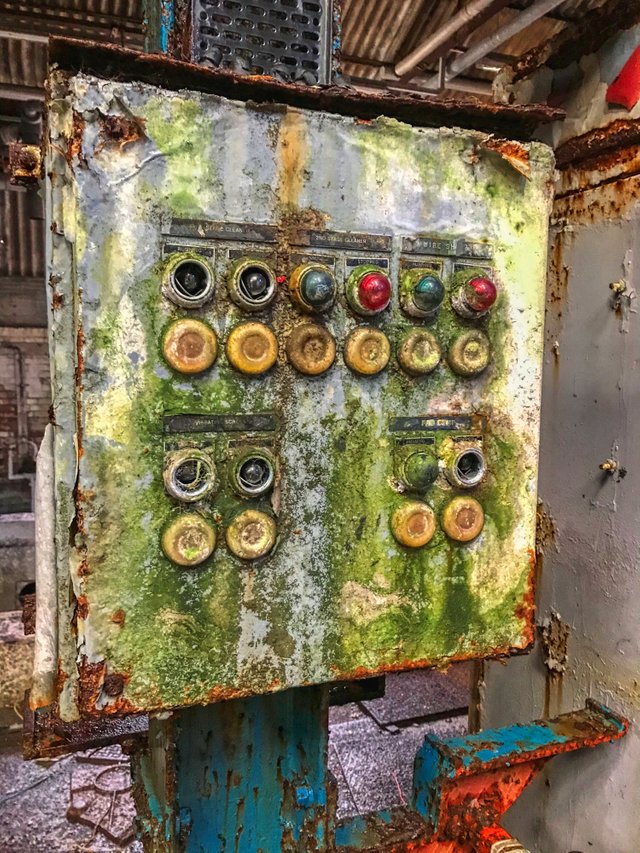 Inside was deadly quiet, I could hear every little sound, no matter how small and the atmosphere immediately chilled me.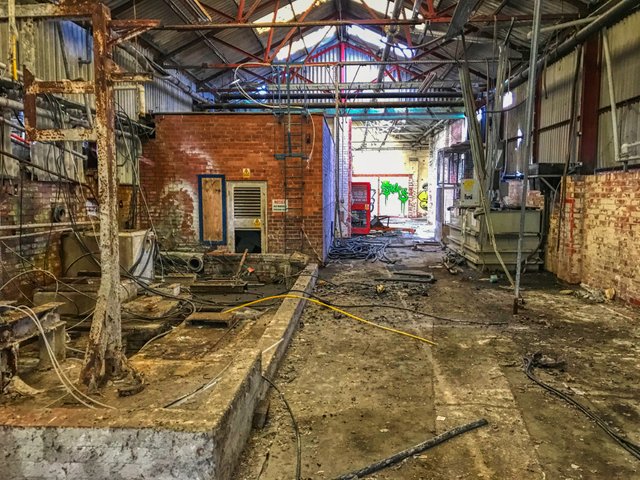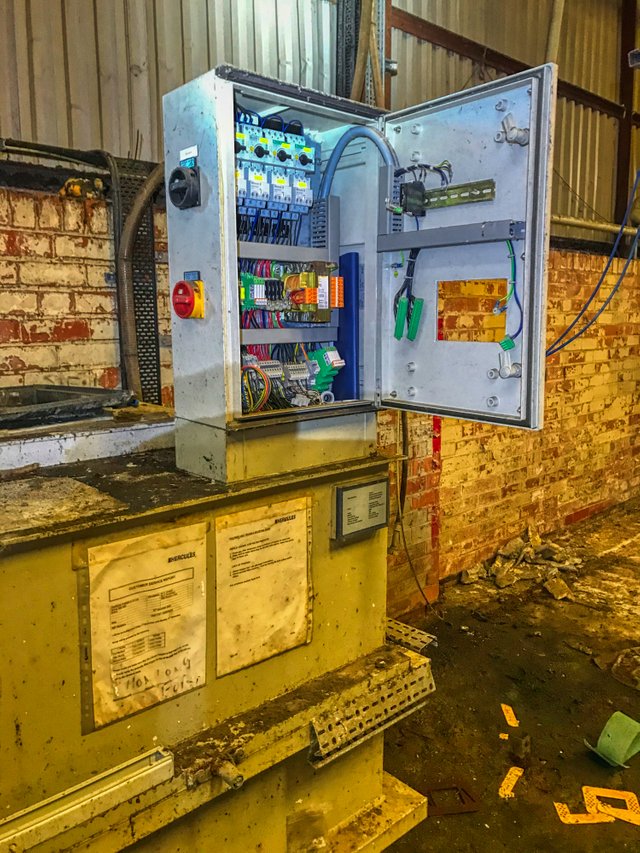 Once again ignoring my better judgement I ventured further inside and took in all the corroded machinery. They had left a lot of stuff behind!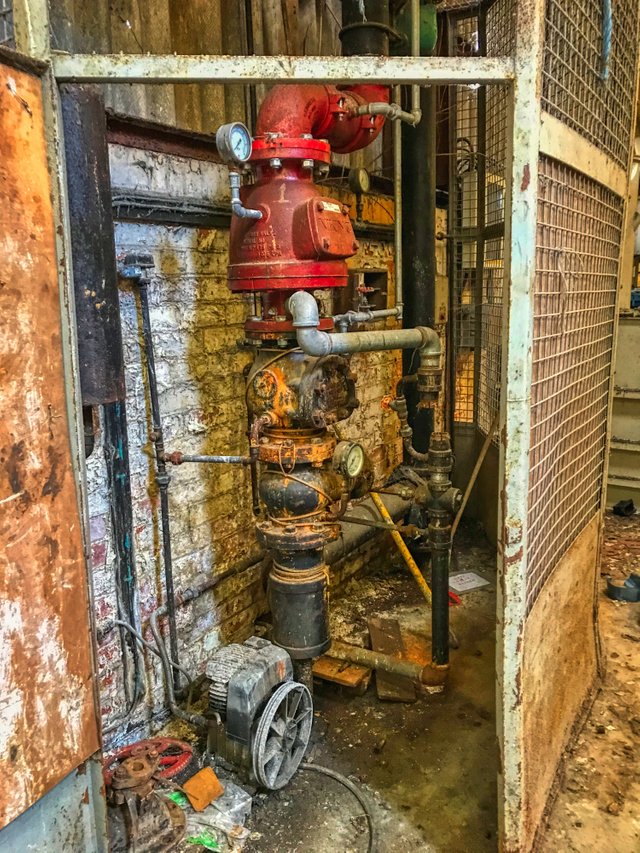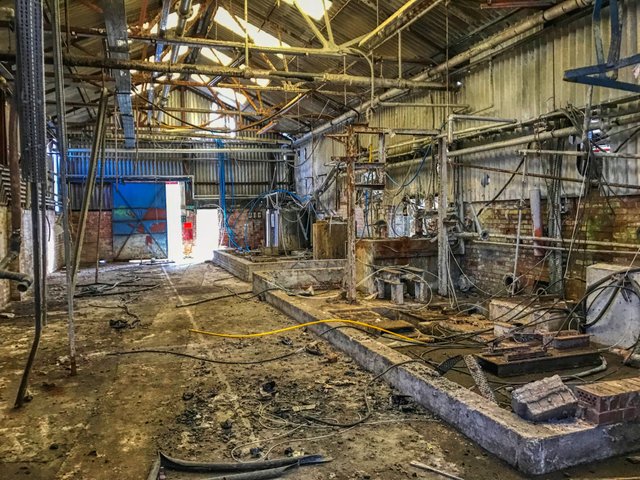 I have never worked with heavy machinery so I have no clue what any of this is used for.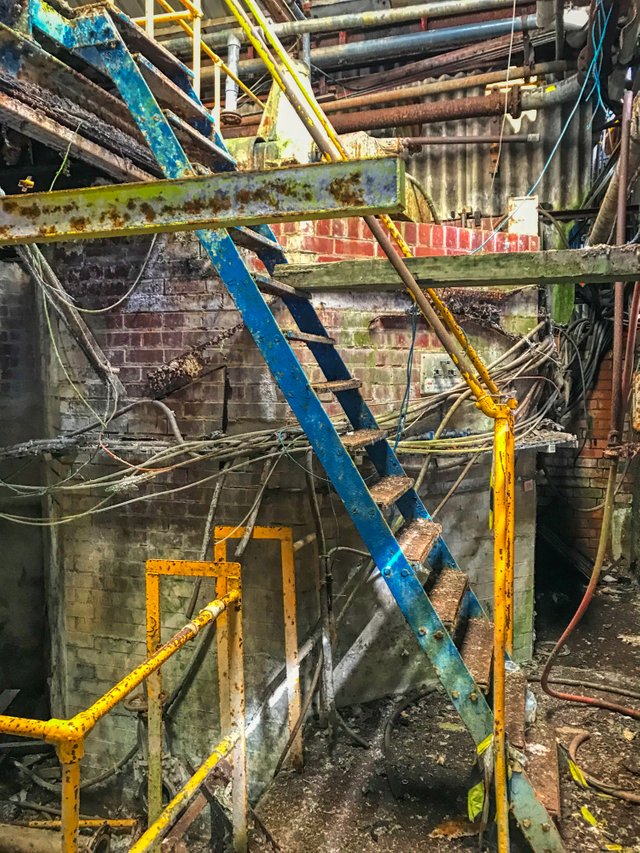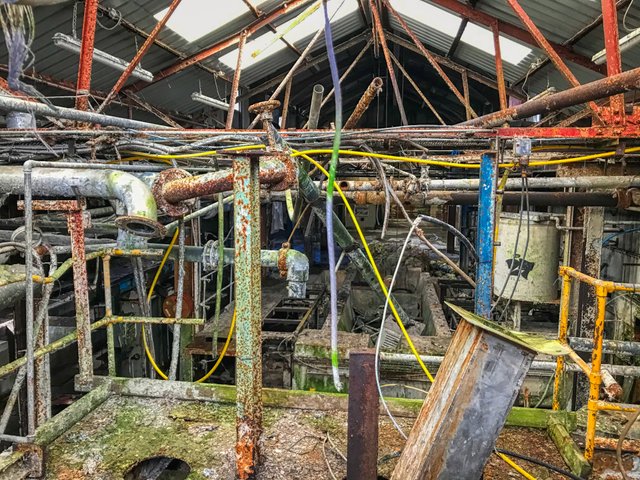 The steep ladders? I did climb them just to get a view from the top.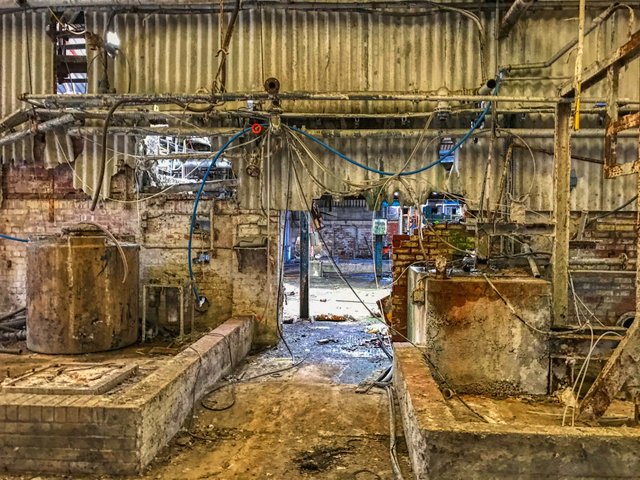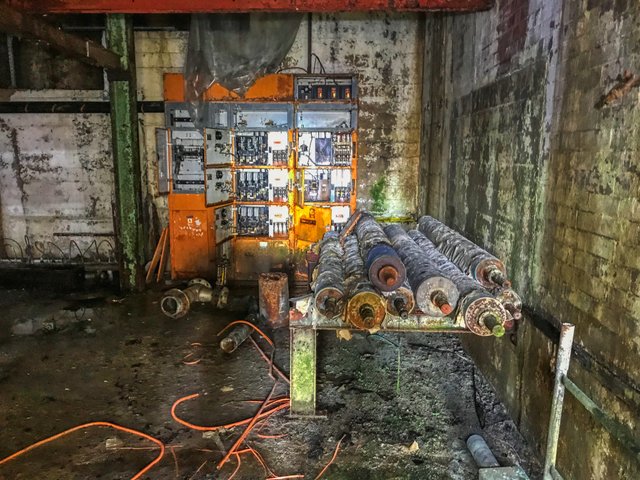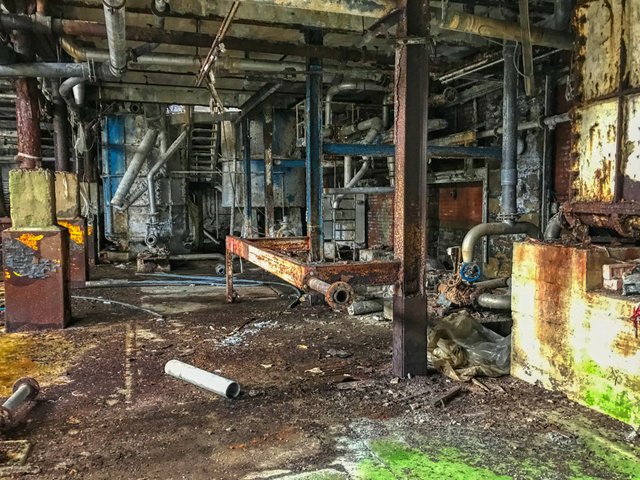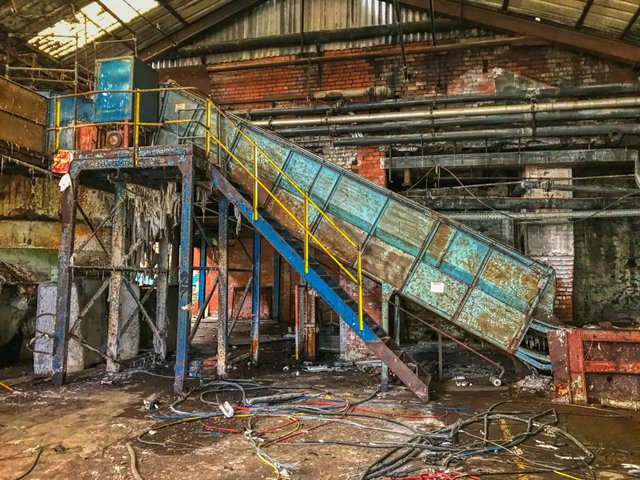 Room after room I found the same, more and more of this machinery quite alien to me.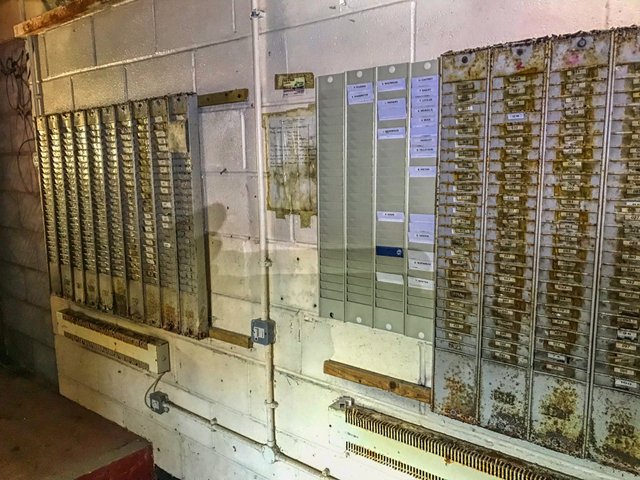 The clock cards I do know about, and I have used this same picture in 'The Horrors of Kwiksave'. My derelict images do have other uses other than their intended ones.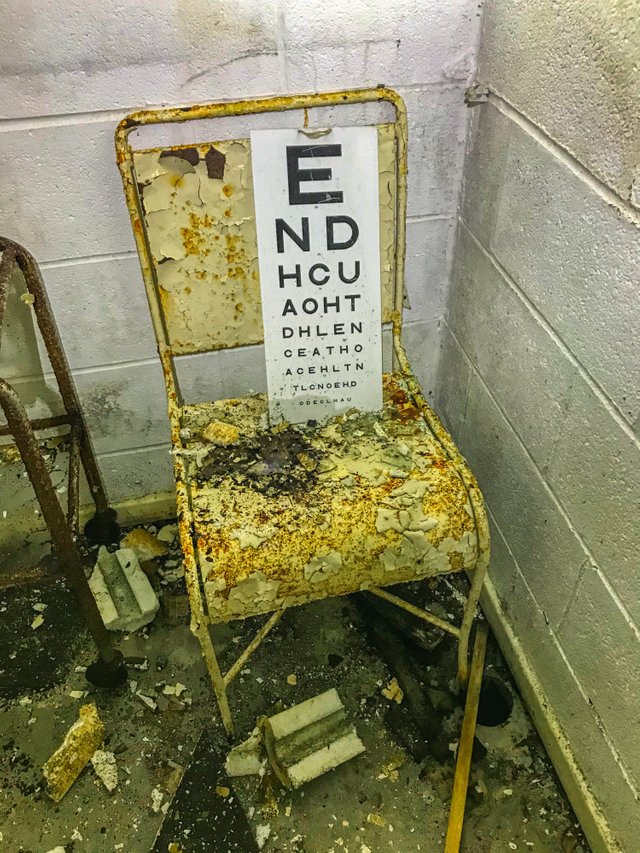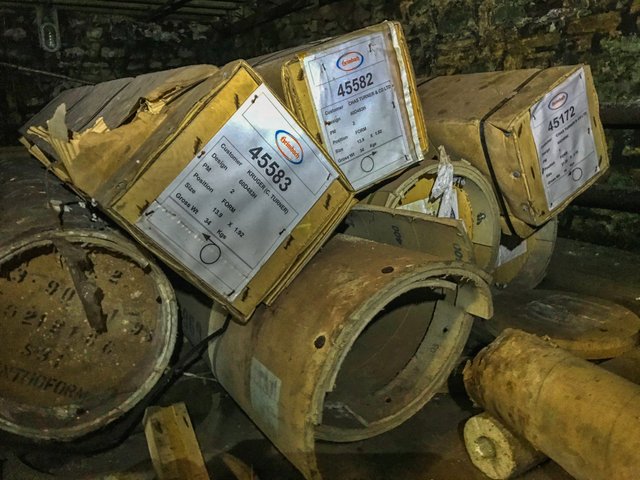 …'at last something with the name 'Kruger' written upon it, this room was extremely dark'…
Fortunately for me, this day was quite nice and calm. A windy day would have had the whole place banging and creaking scaring the shit out me. I didn't hear much in terms of scary sounds while inside.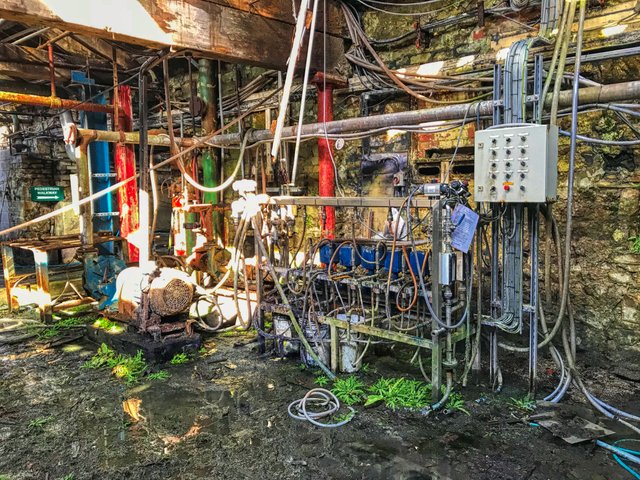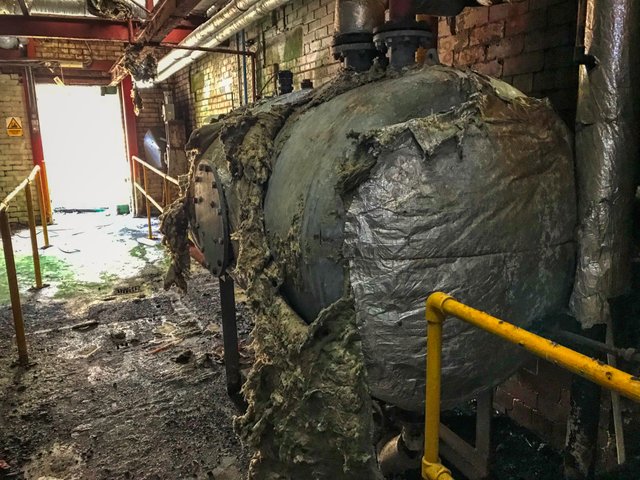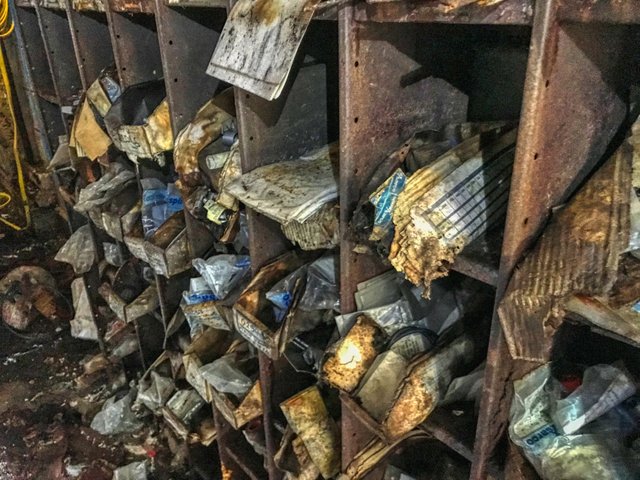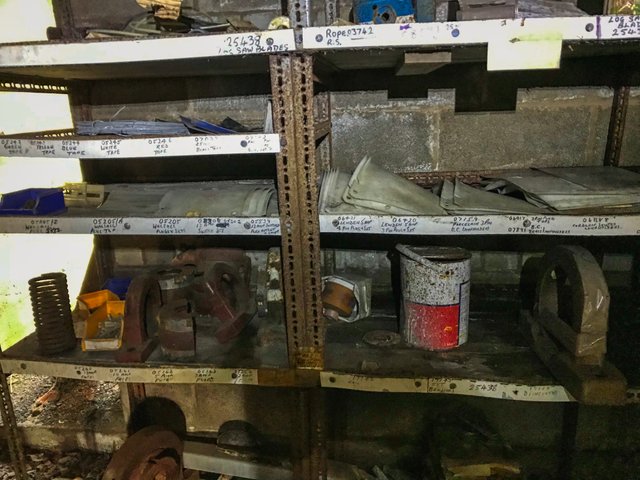 It was good to see a few items inside, a change from the general 'shells' that I come across.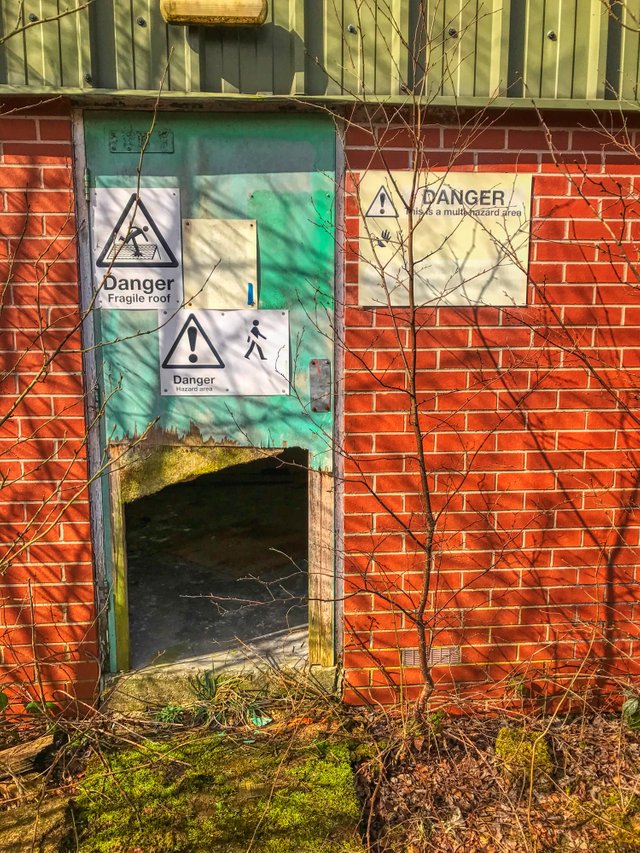 Crawling through the hole was not in the least dangerous so long as I watched my head. The inside looked much newer than anywhere else. Were there cameras in here?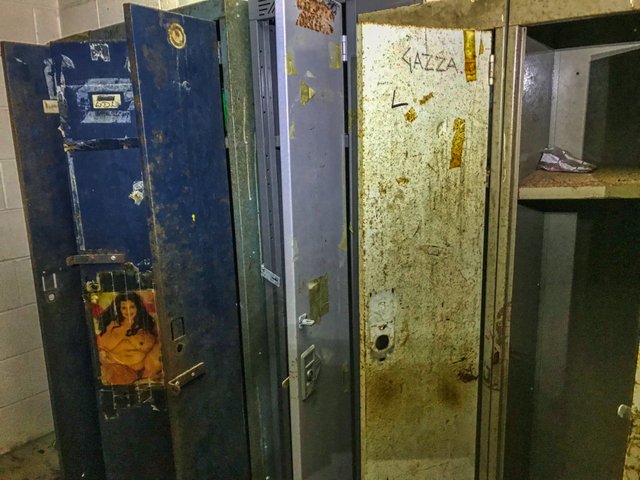 I checked the steps and nearby offices. Besides a few titty magazines and one dude who's into BBW's there was not a lot in there. Quickly I exited fearful of alarms going off.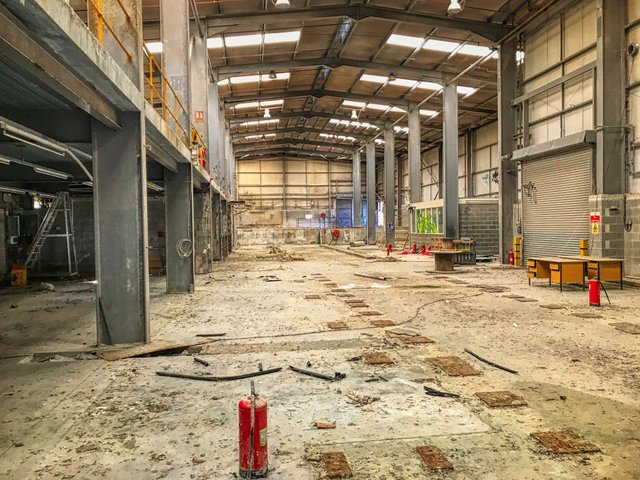 Was there no end to Kruger Tissue Industrial? The longer I am in a place the more nervous I get. Get in, get your snaps, get out is what I like to do.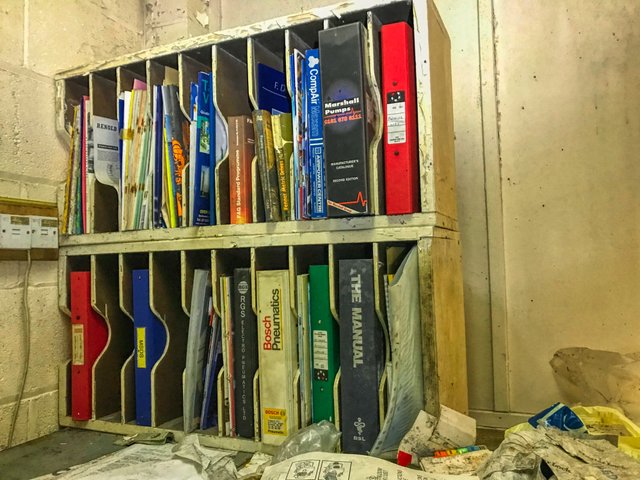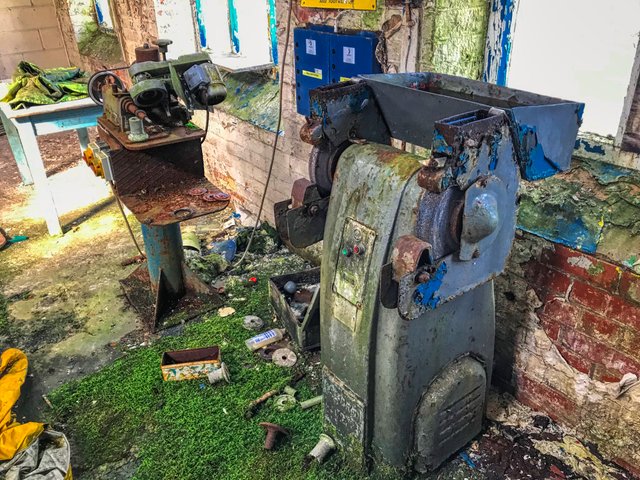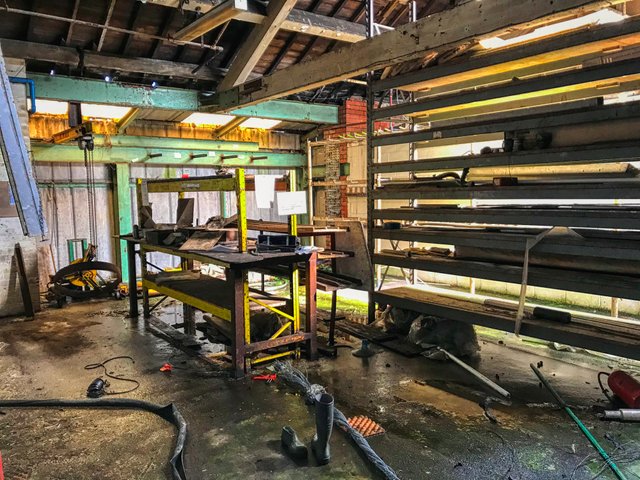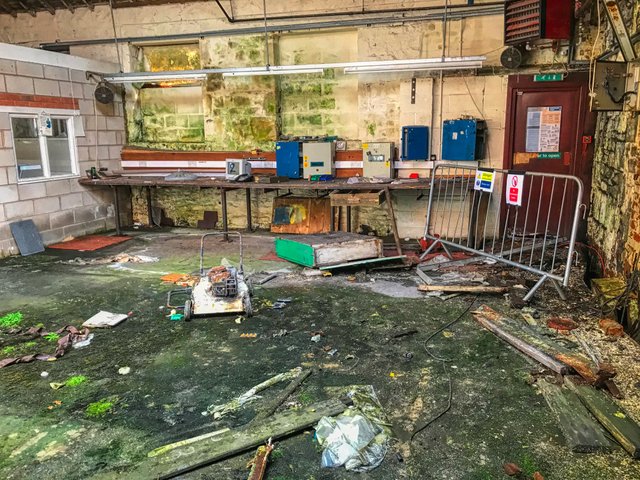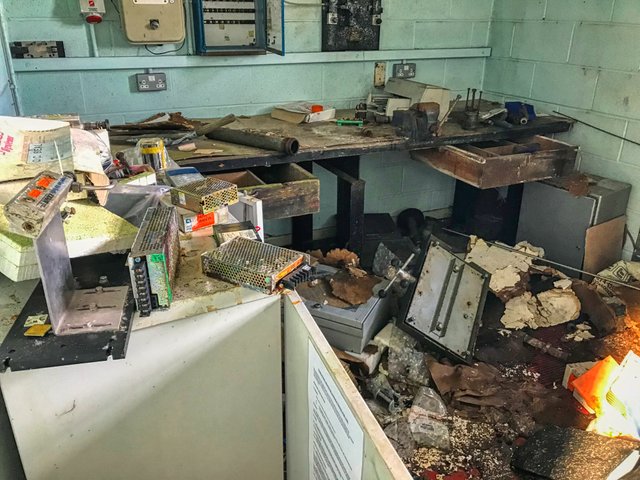 This creepy part of the mass of buildings was making me a little nervous.
…'just carry on @slobberchops, empty your mind of fear and focus on the photography'…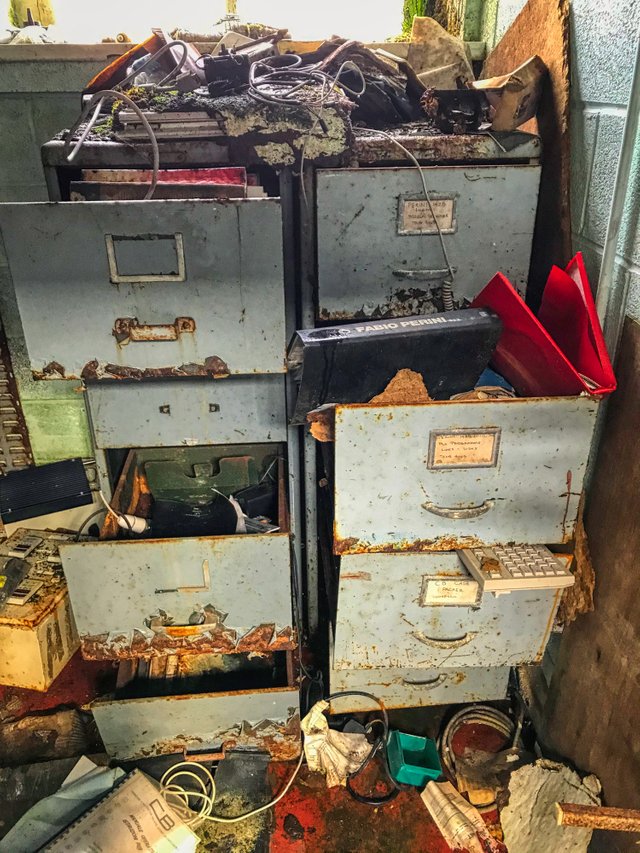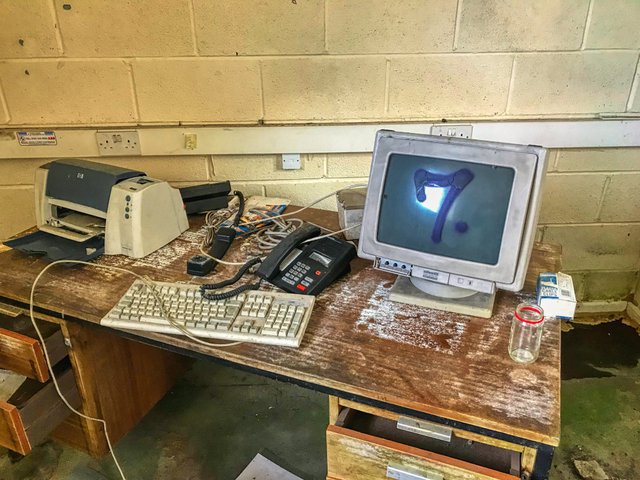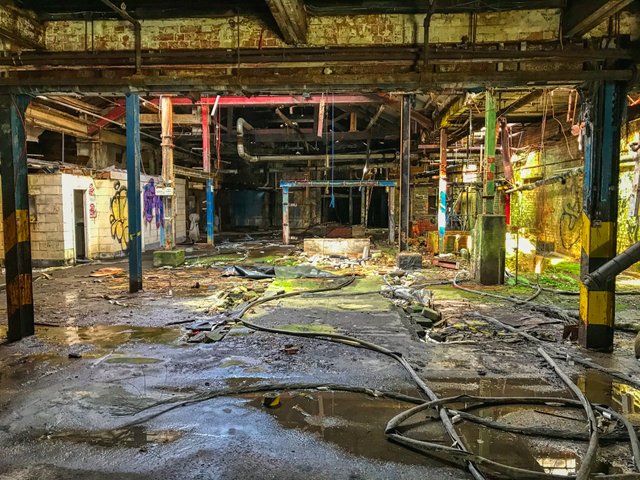 After scrambling over this collapsed part of the factory I found myself outside and right in the heart of the complex.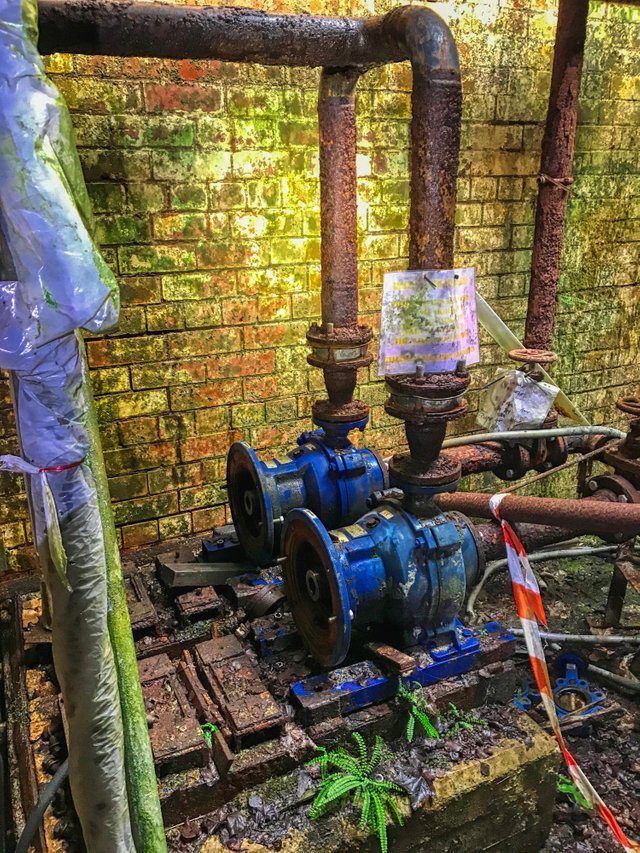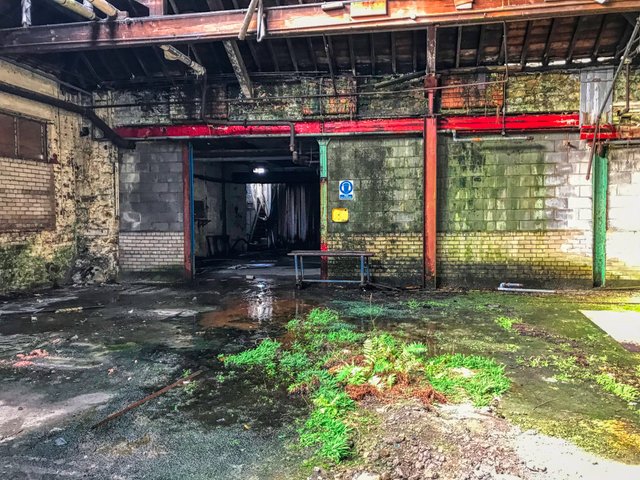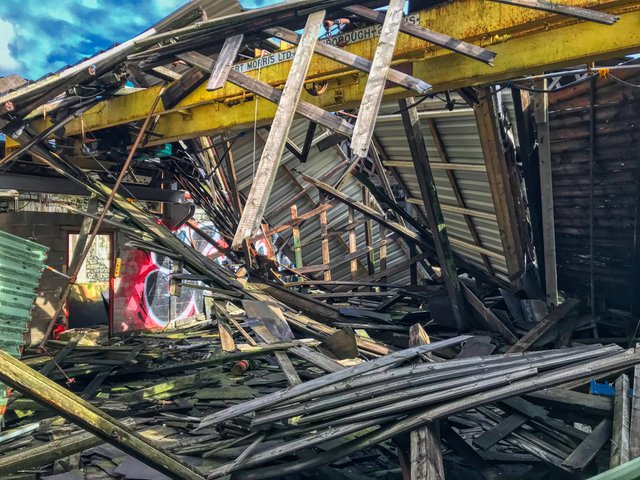 It had taken me an hour to get here and I was getting more than a little unnerved.
I was peering around corners looking for more cameras as I knew they were there somewhere.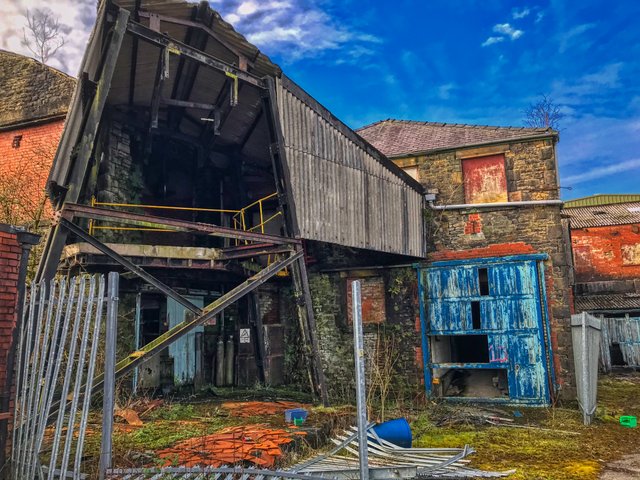 Searching for a way back without crawling over all that shit and mess again I found a doorway that looked like it headed back to where I started.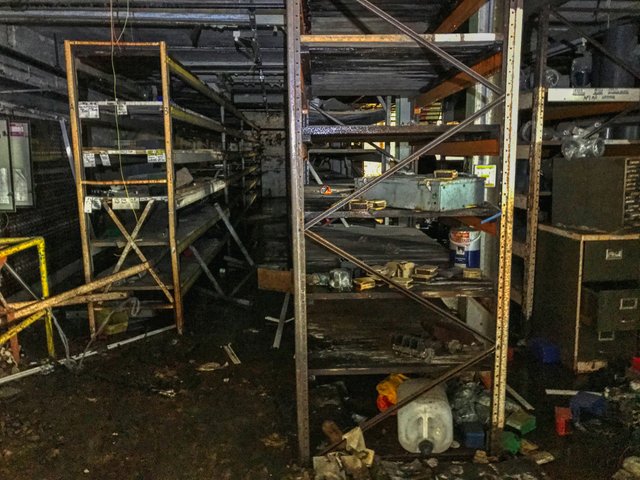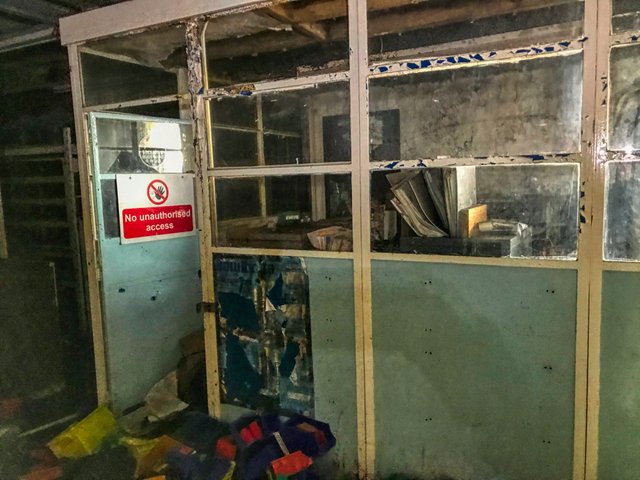 The office was completely flooded and my feet were getting wet, there was little of interest inside.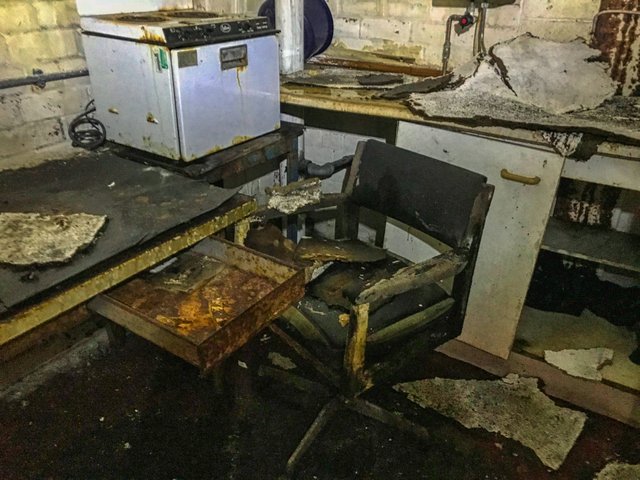 ...'this is not my idea of luxury office seating'...
Climbing a few sets of steps brought me to the original entrance.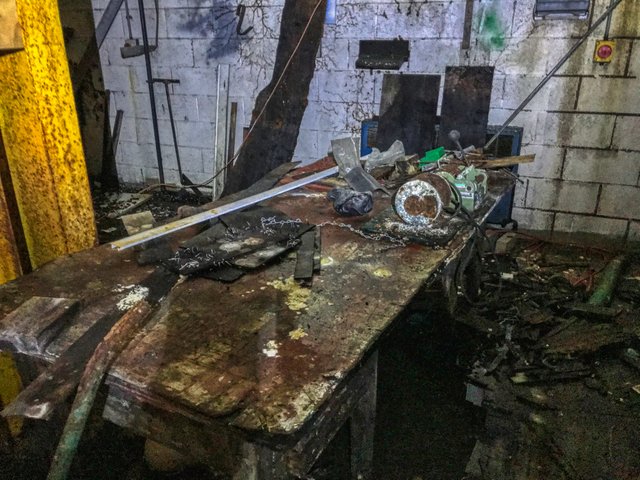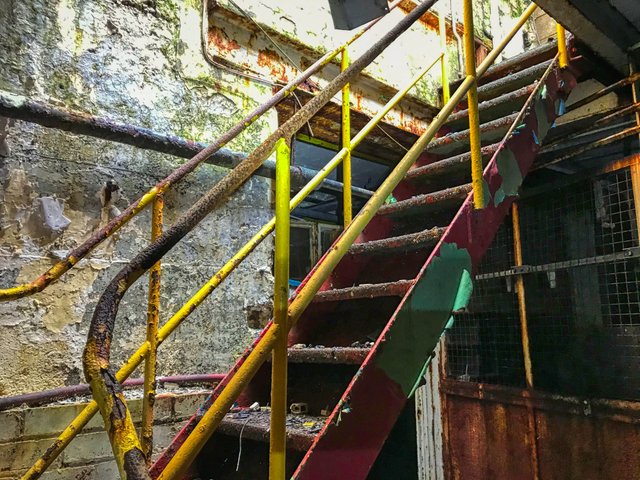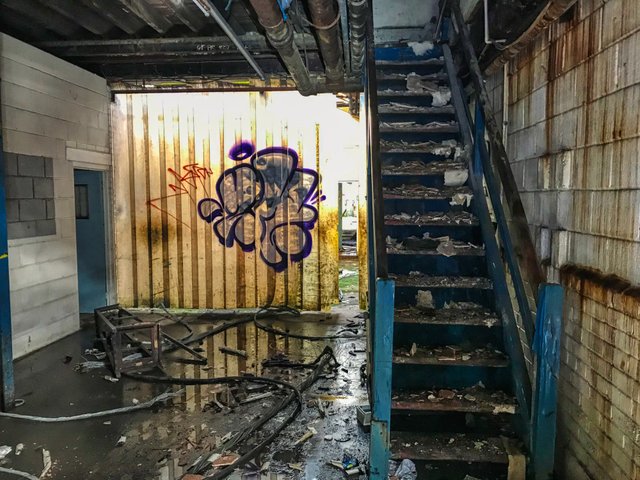 Another set of buildings over there, but getting to them may cause the alarms to trigger. I knew I had missed the far side of the complex as well as these and another set further down.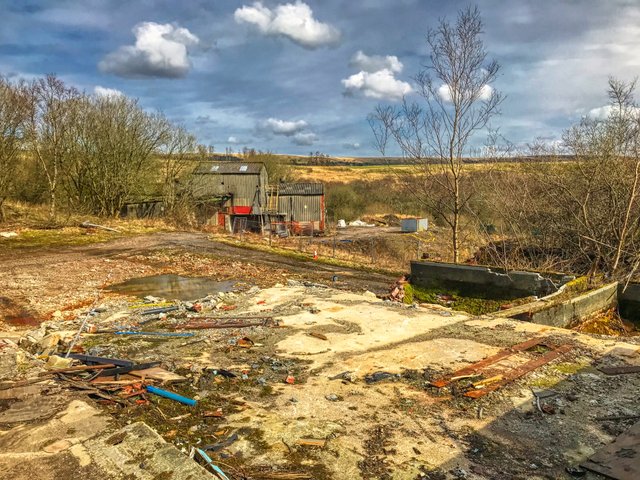 I had had enough and started back the way I came, seeing nobody along the way and hoping that nobody else was in the vicinity.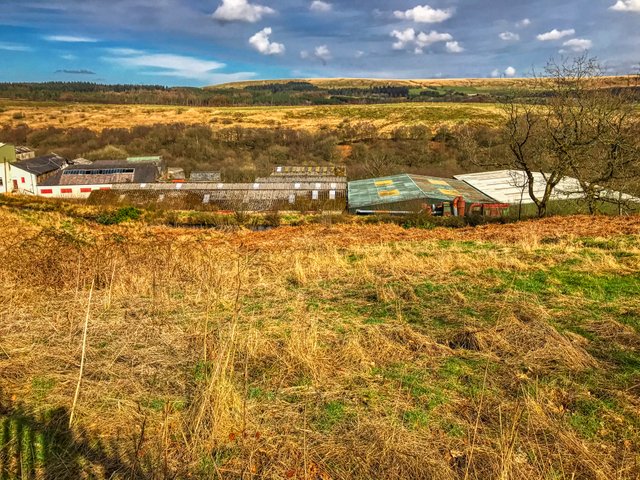 From watching videos of others in here triggering the alarms, I know they are noisy and loud with voices telling you the usual bullshit of, 'you will be arrested, on bread and water, in jail soon getting bummed by other inmates', you know.. that kind of shit?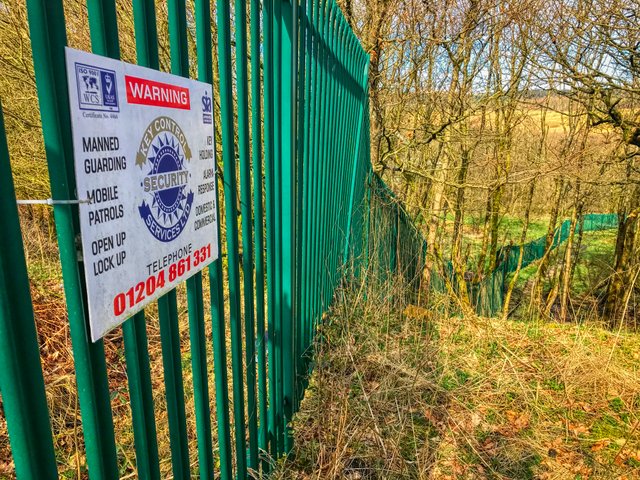 I was glad to be out and walking back along the lane to my car. That was probably the largest one I have done to date, a little too large in fact.
FOOTNOTE: The are not ALL the images I took in Kruger Tissue Industrial. There were just too many to post on this occasion.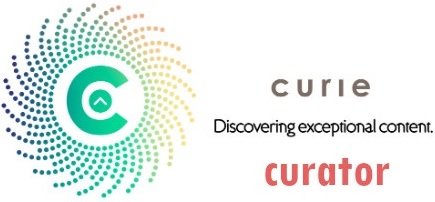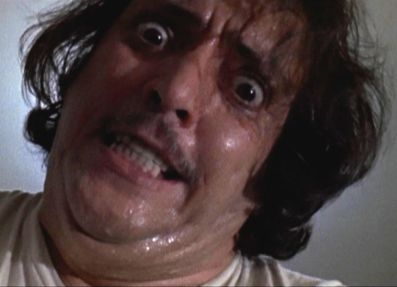 If you found this article so invigorating that you are now a positively googly-eyed, drooling lunatic with dripping saliva or even if you liked it just a bit, then please upvote, comment, resteem, engage me or all of these things.