I think every man and his dog has done Calder Bank Mill. It has been neglected for years and yet someone still takes the effort to try and seal it.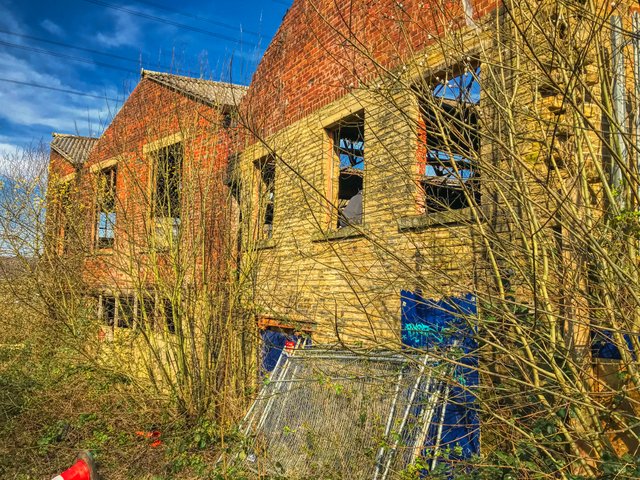 Is it the local council? Probably, as they have to try and keep people out I suppose.
The made a bad job in this case, as we walked down to the edge of the river and made our way inside with ease.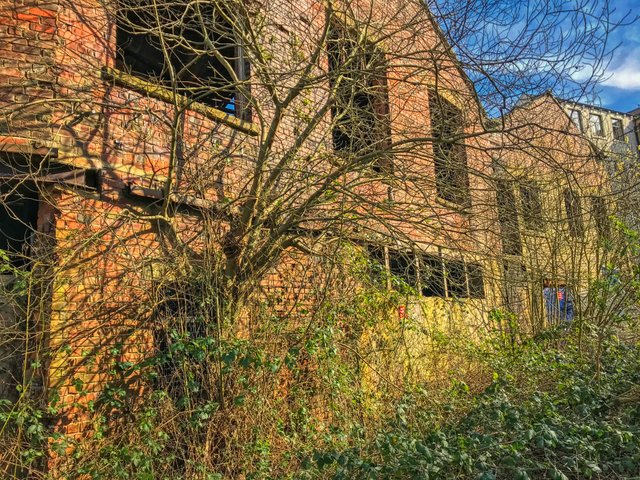 A couple of lads were swinging their legs and smoking some weed on a broken window ledge 20 feet up as we walked past to the right.
I didn't notice them, but my comrade 'Dizzy Discovery' did and shouted a friendly 'Hi'. After a little bantering and them deciding we were mostly harmless, they told us how to get in.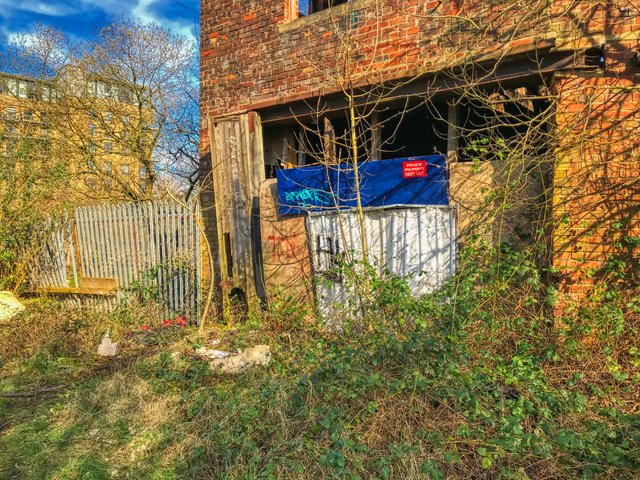 One looked to have the IQ level of around 25, had a massive grin on his face and several broken teeth, but seemed also harmless. Unless he was a damn good actor, we figured he wasn't going to murder us once inside.
Calder Bank Mill was once a silk spinners and then when they moved out was something to do with shot blasting which is why there was some stuff relating to that in the woods nearby.
The mill had 4 storeys at one end and 5 at the other. On 29th January 1909, the mill – then occupied by J. Cheetham & Sons Limited – was destroyed by fire which started in the drying room.
I sourced an old image of the damage after the fire. Not a lot appears to have changed. Had it been like this for over 100 years, abandoned, empty, and unused?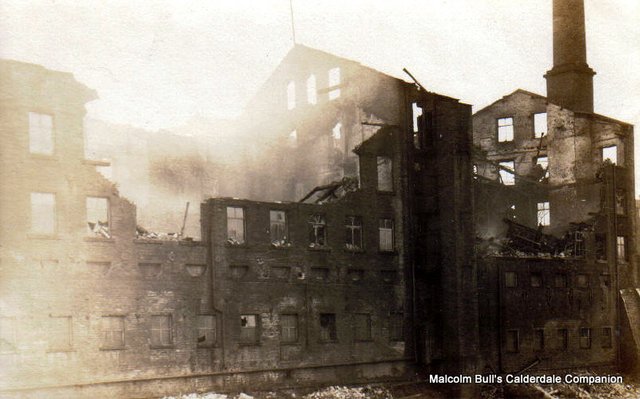 Source
After getting past the woeful fencing, it was a matter of deciding which window to leap into.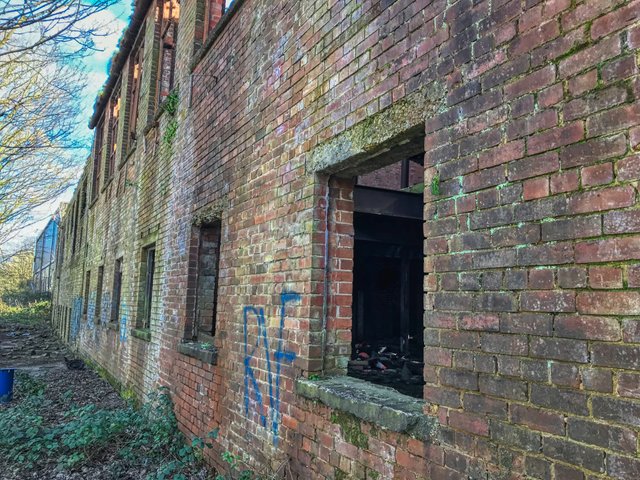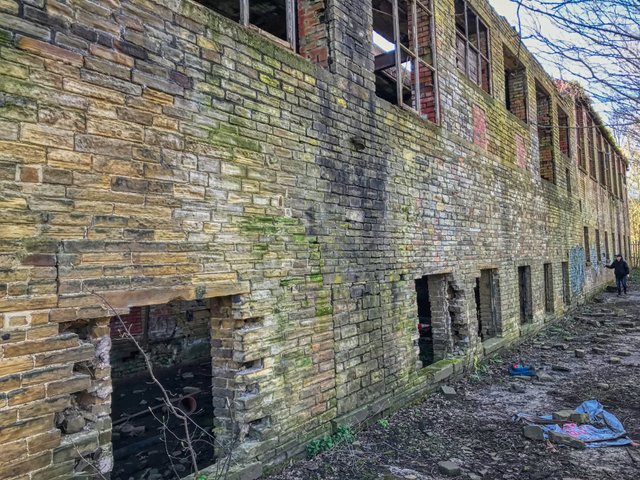 Besides traffic cones, old tyres and bricks, Calder Bank Mill was as much of a shell as it comes.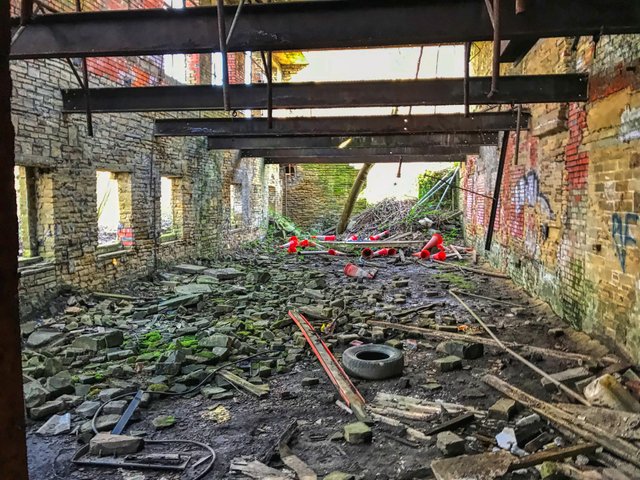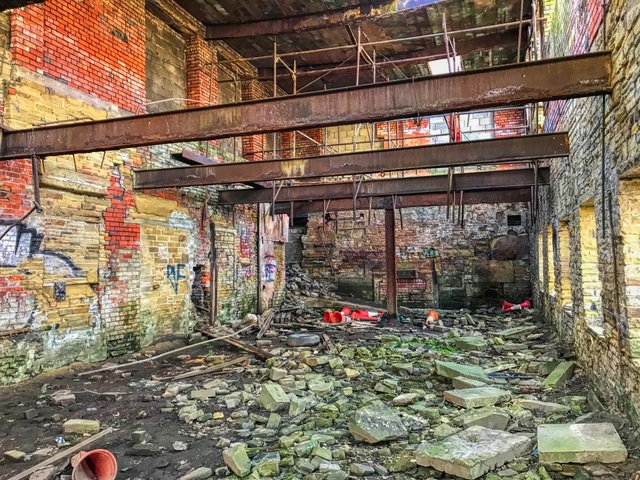 The two lads appeared in the far corner of this room and made to leave. There's space for everyone, but I seem to have that effect on people. Not enough deodorant?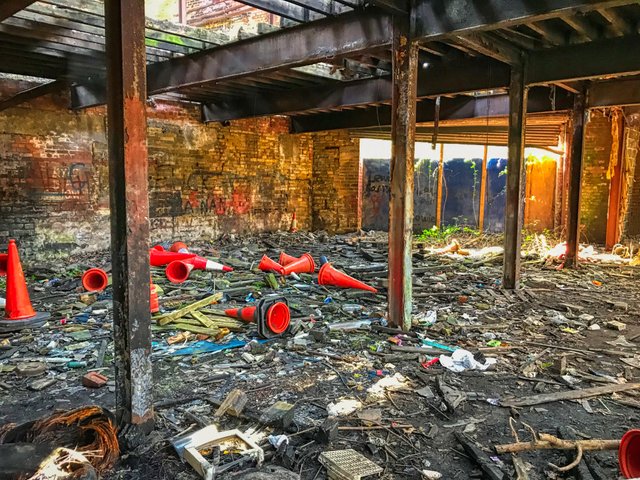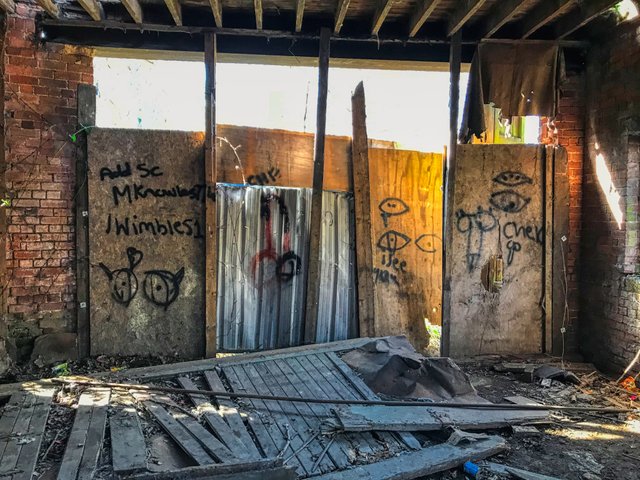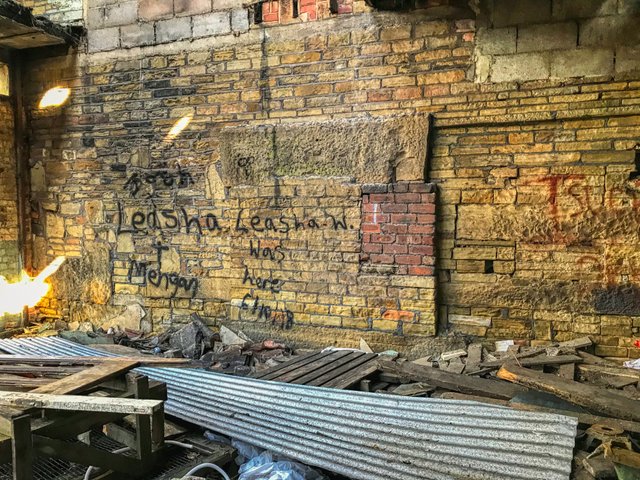 Before they vanished I question them about their intent. They were not Urban Explorers but wanted to escape the confines of society and get wasted. Sounds like a fine plan.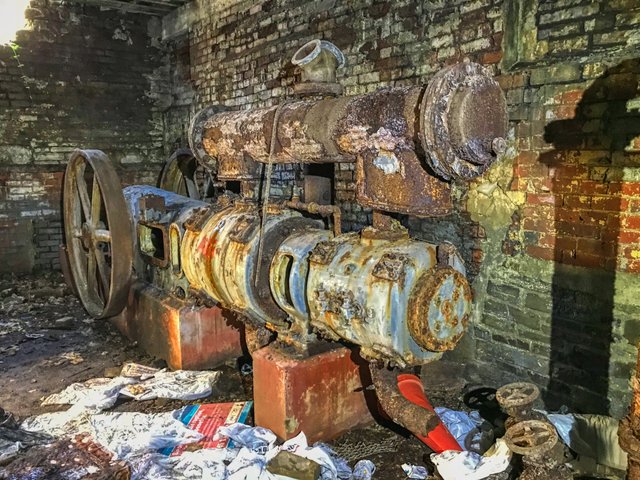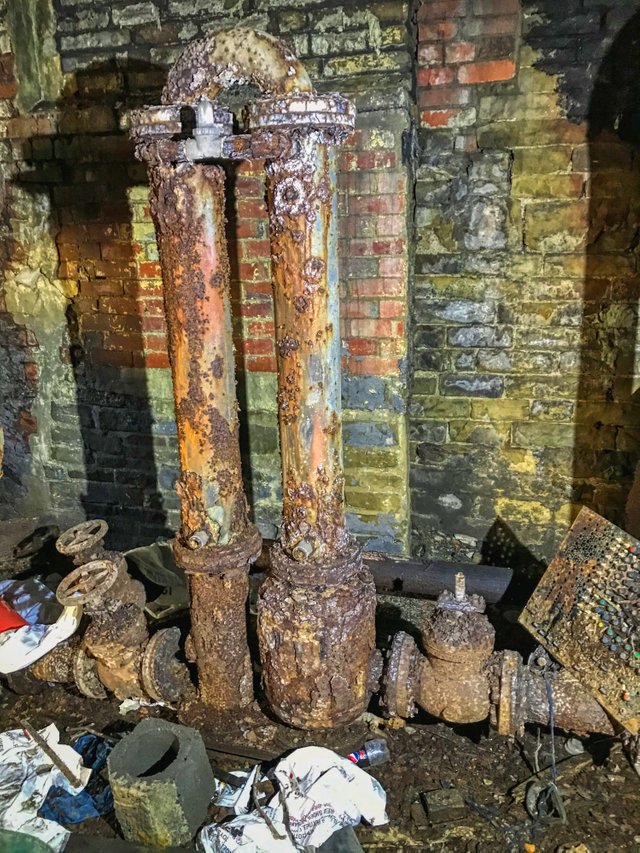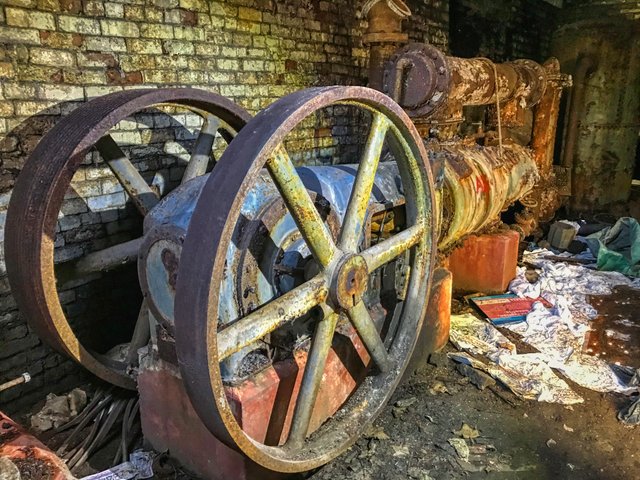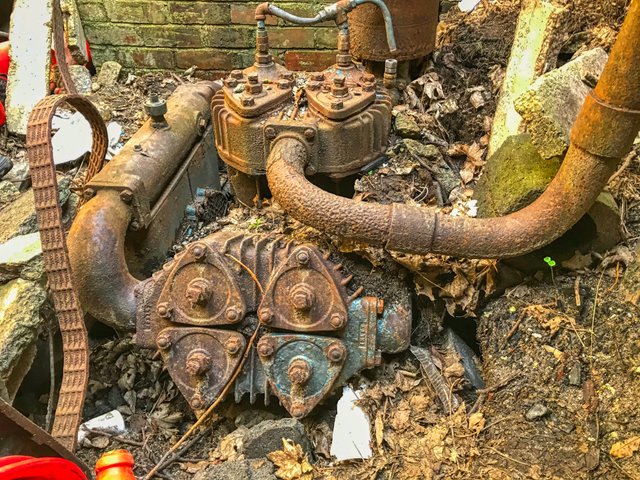 At least there was a little heavy machinery left, rust encrusted and heavily worn in one corner.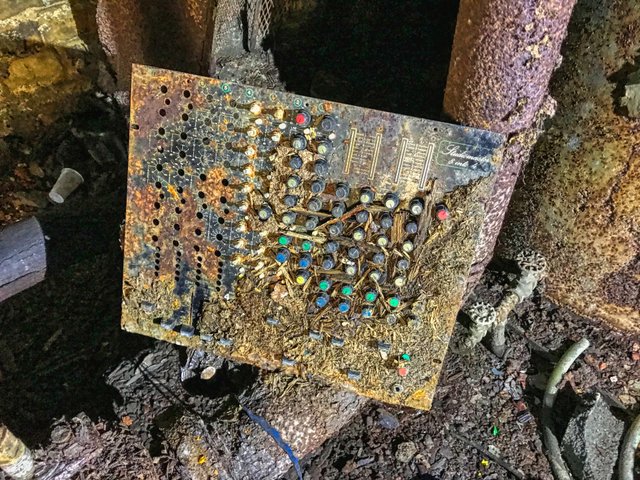 …'I looked closely at this ancient relic of over 1000 years. A 90's mixing desk that has seen better days was the conclusion'…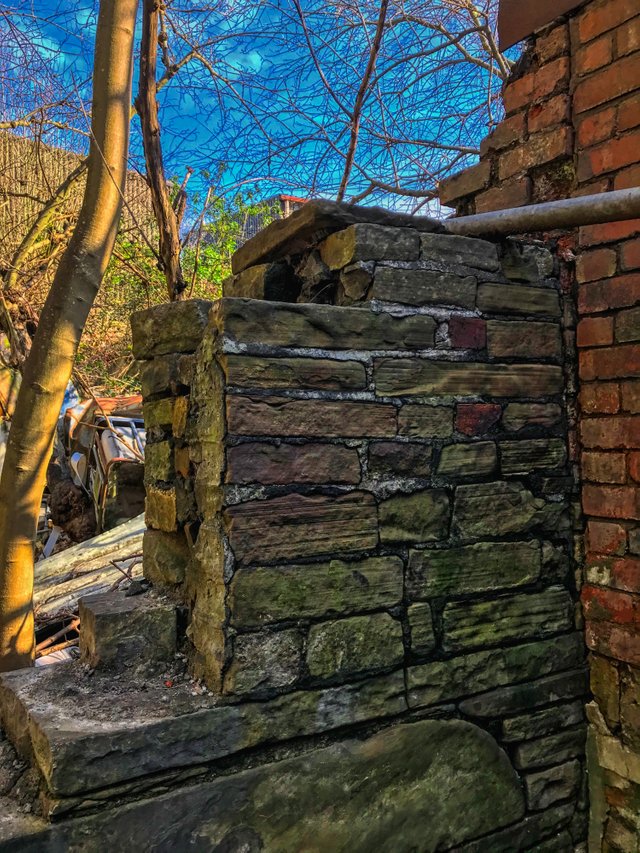 Getting to the upper part of Calder Bank Mill required a little climbing. Not a problem for one as fat as me, I was up this wall after only a mere 45 minutes of puffing and panting.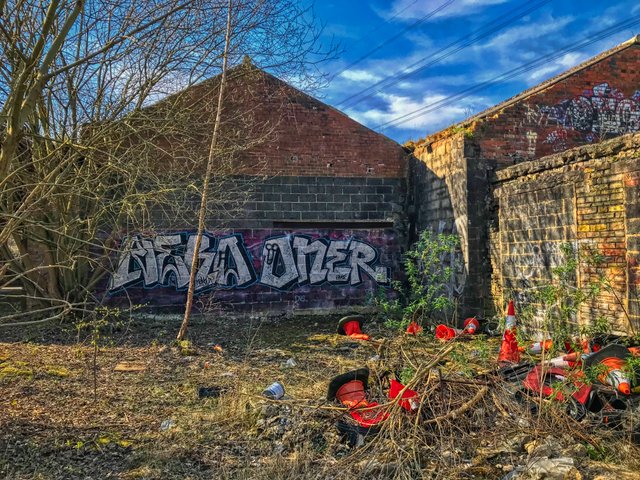 The upper area revealed many more traffic cones. I do wonder how things get into these old mills.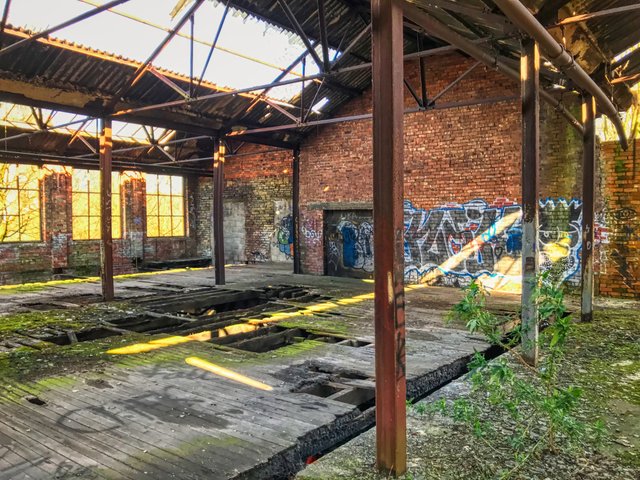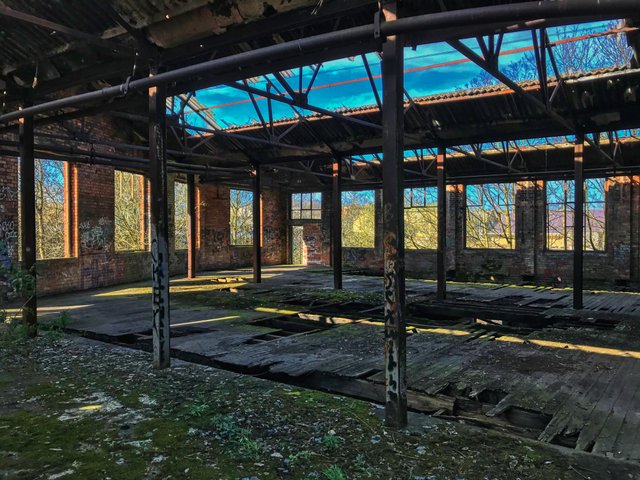 Finally, we got to the room where BigGrin and his mate heralded from. The floor looked really dodgy with lots of holes yet was quite solid when walked upon.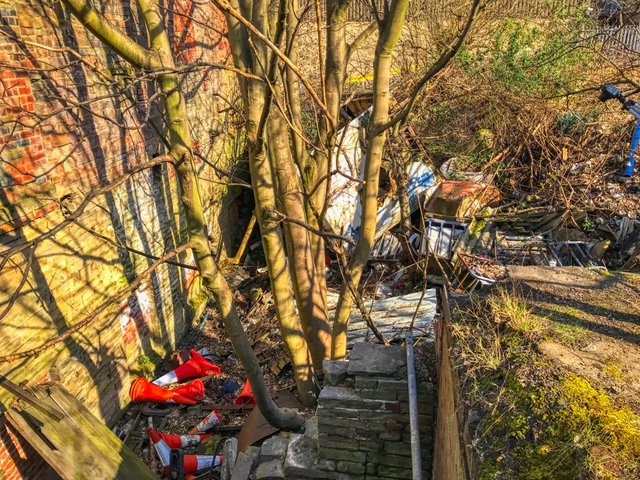 This is the way down, not so bad really. I do enjoy the climbing aspects of Urban Exploration, even small ones like this.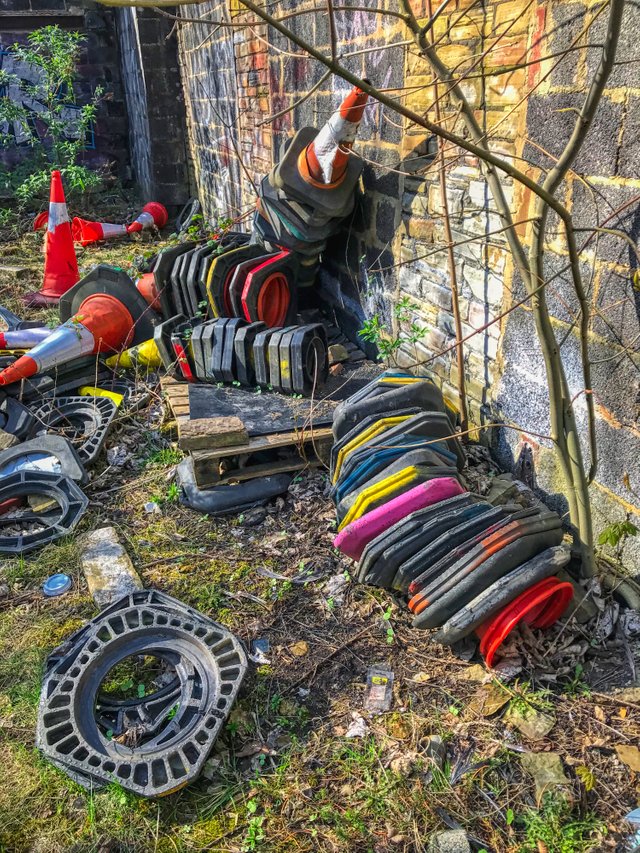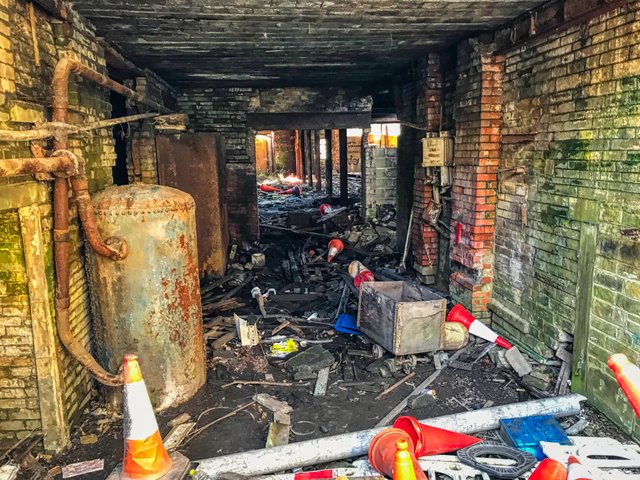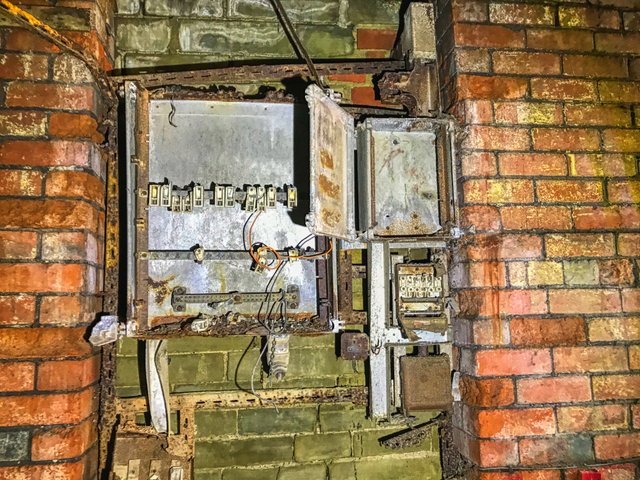 Overall a very simple and easy explore but don't expect too much from it.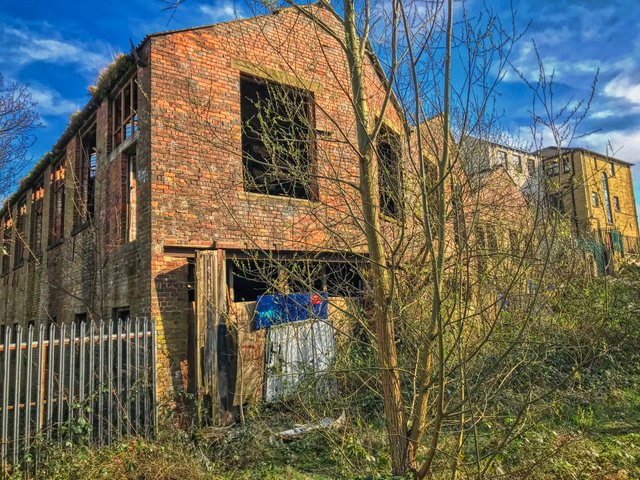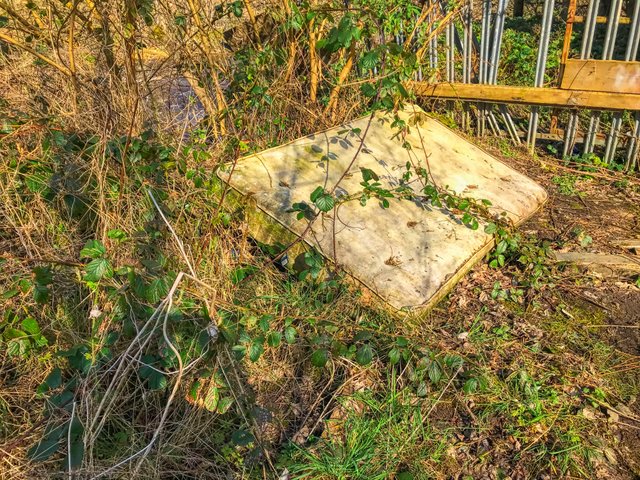 If you get bored, there's always a bed you can lie down on and wait for your mates to come out.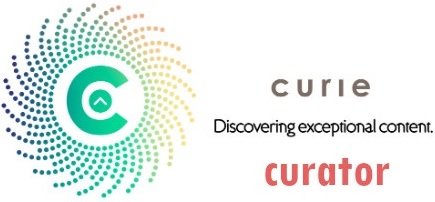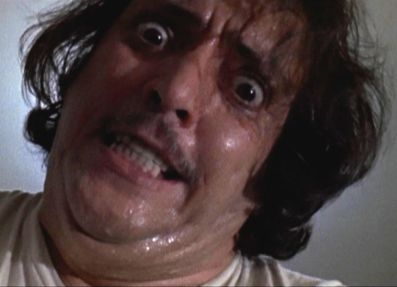 If you found this article so invigorating that you are now a positively googly-eyed, drooling lunatic with dripping saliva or even if you liked it just a bit, then please upvote, comment, resteem, engage me or all of these things.