The fails are starting to mount up again, so here are a few more, some more interesting than others, but all with a story to tell.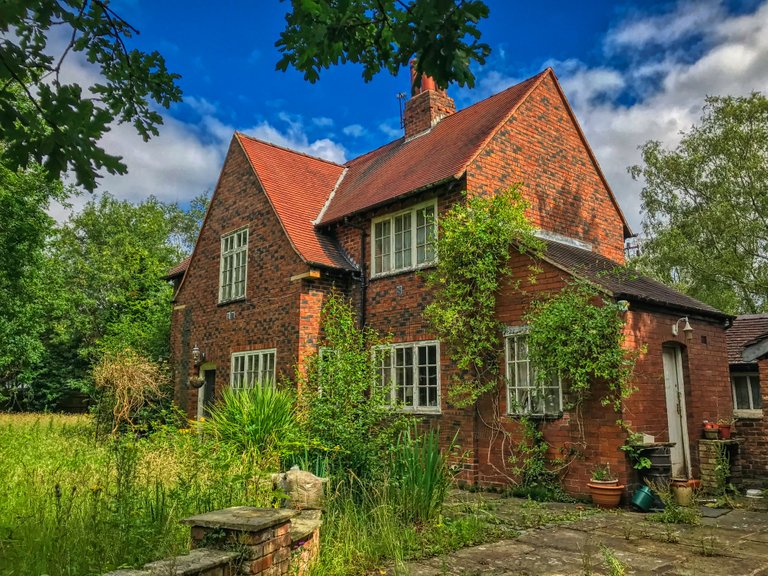 On Facebook, it's all about kudos. I don't give a shit about the kudus, I prefer HIVE, that's why my content is exclusively posted on HIVE and nowhere else.
…'give me some crypto any day over kudos; I seem to be in the minority thinking'…
Since the recent explosion of Urban Exploring, people have become even more secretive about locations, to the point where trading has become normal, read on…

The Greaves House
The one is quite off the radar and was given to me as a 'trade' several weeks ago. Yes, trading of locations does go on 1/1, as if they are a valuable commodity or something.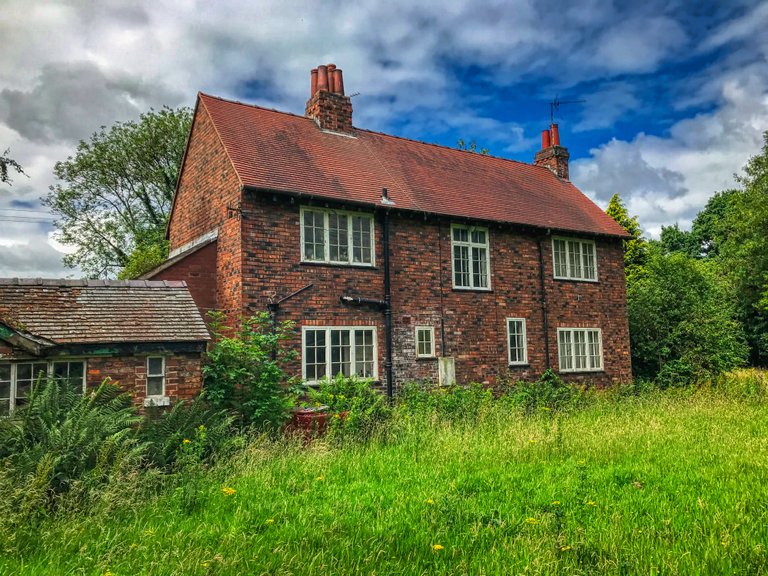 It has been visited but only by a couple of people, and I had to break the bad news to the person who gave it to me not to bother visiting, as it has now been locked up.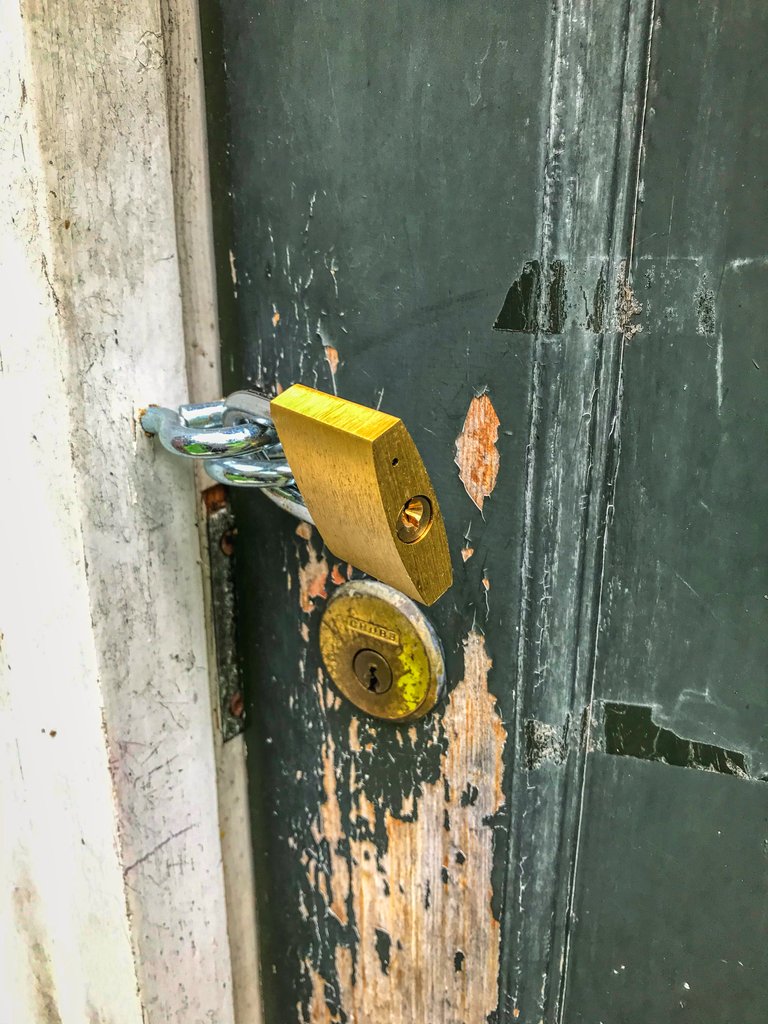 New locks everywhere, someone does give a damn about 'The Greaves House'.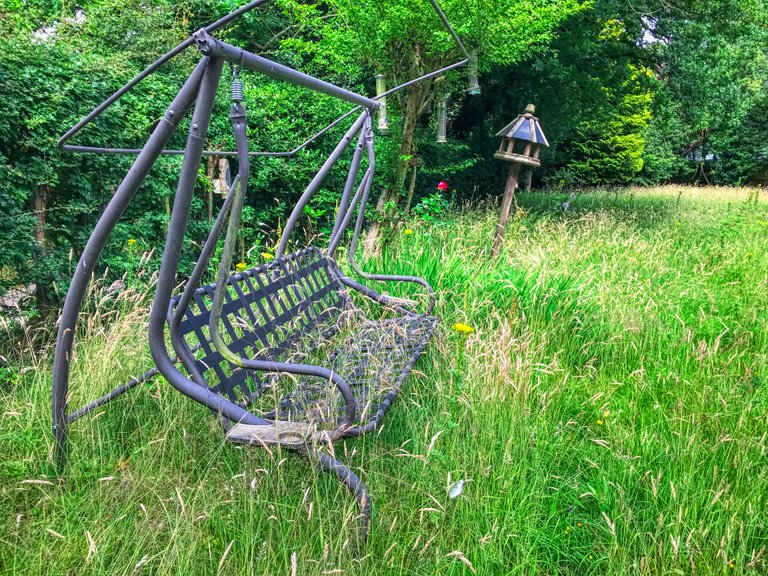 Somehow it feels wrong infiltrating such a new property which I know is crammed with belongings, and many things of value.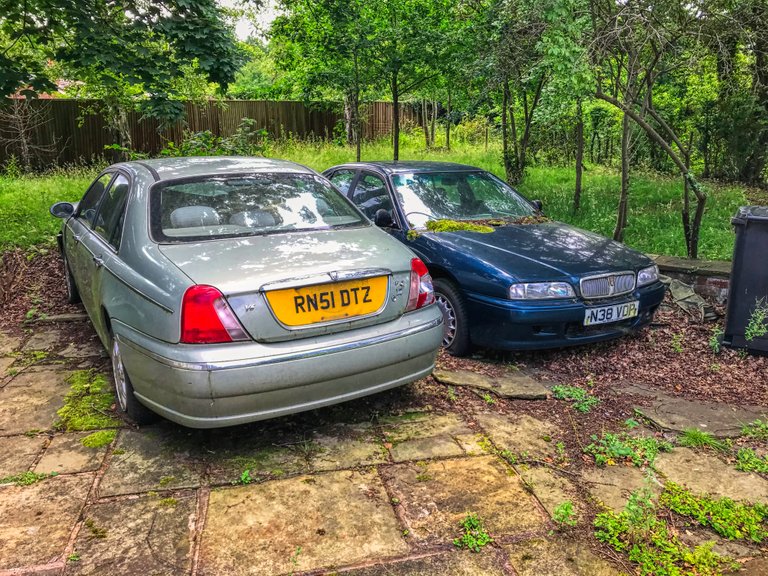 I felt distinctly uneasy when visiting the house, though I was quite sure nobody had spotted us.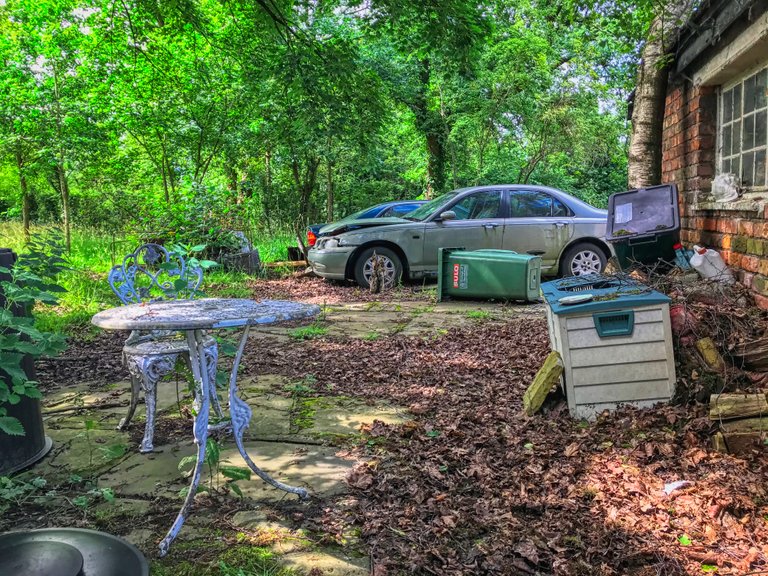 The cars may look untouched, but someone has managed to mangle one of them, they did like their Rovers. One of them is a V6.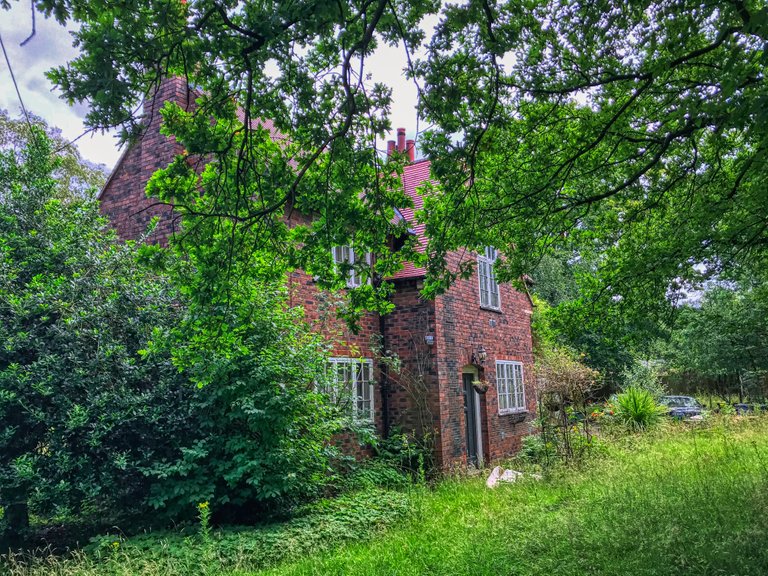 What of The Greaves family? I only know about them due to the other post on YouTube which revealed the family name.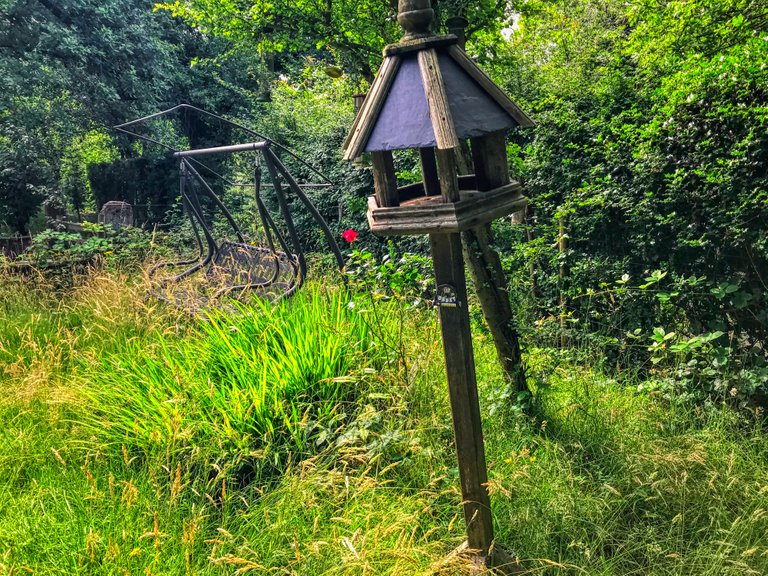 There is no trace on the internet about 'The Greaves' or I would have given this one some other name, to make it untraceable.

The Windmill
The Windmill is yet another pub that has fallen on hard times. With all the pubs I feature you might think there are non left open.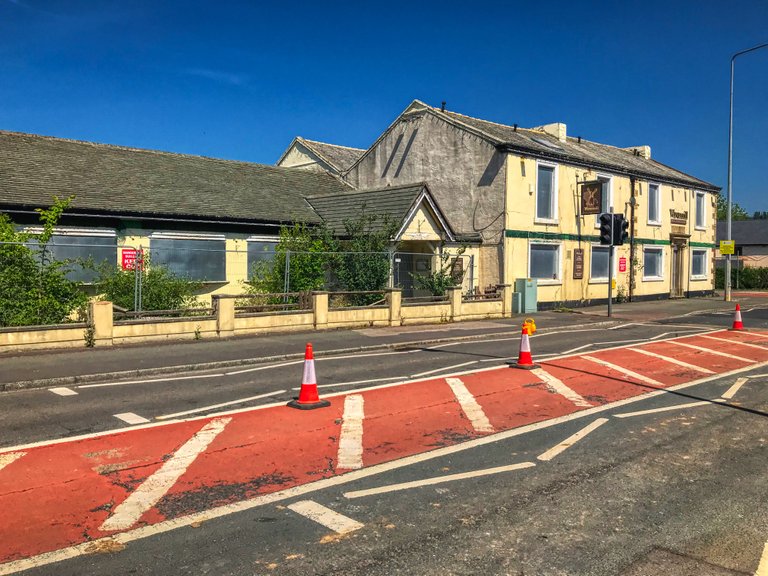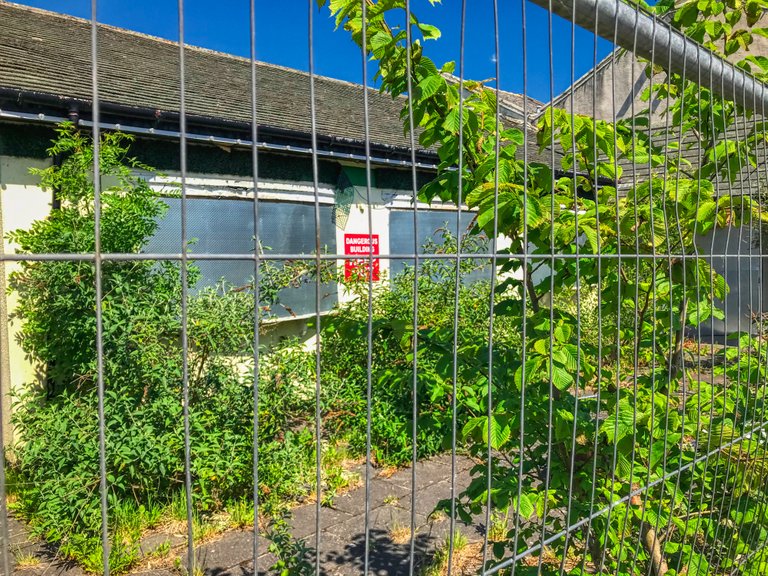 The UK is covered with them, it was once a ritual to visit the pub every day, and now things are changing and for the better in my opinion.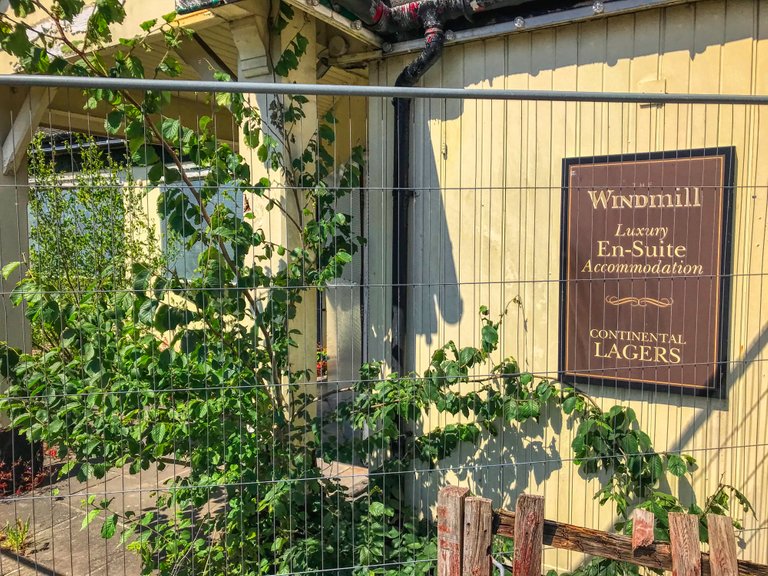 This one has been boarded up for over a year and I am surprised nobody has been inside yet. The gating is intact and it's a little too close to a residential area for my liking.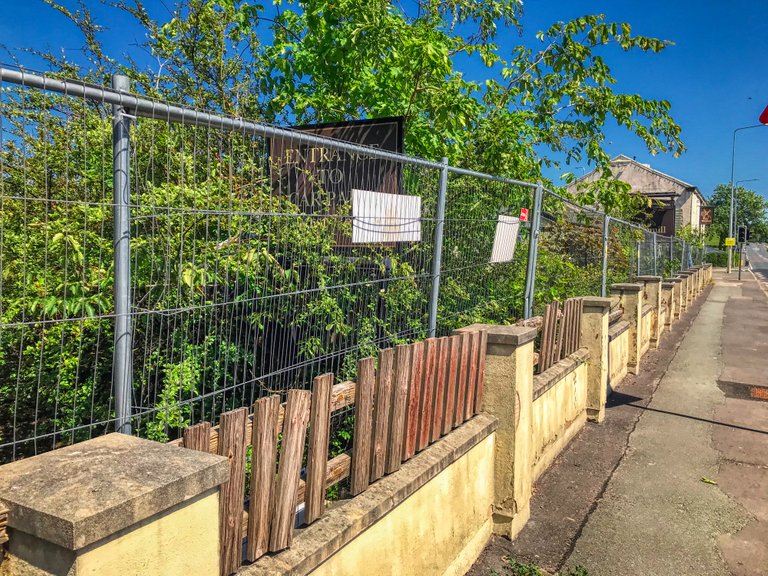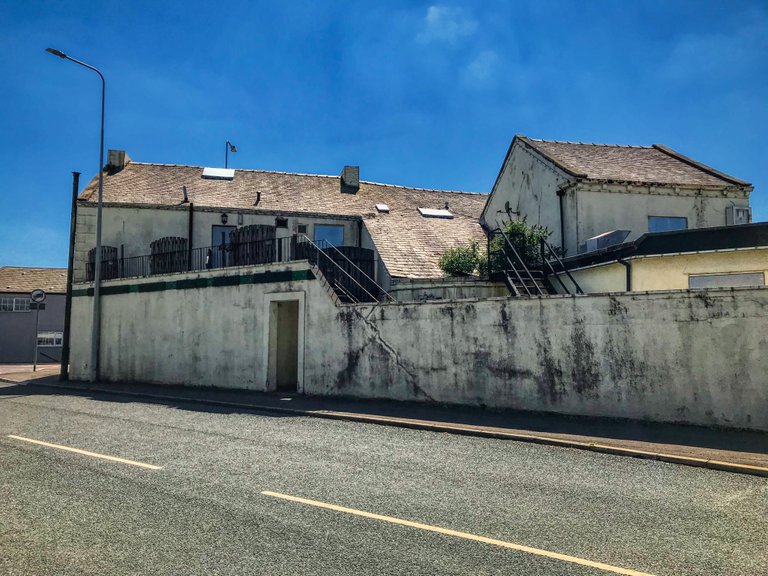 I didn't go looking inside the grounds as I feel it is still secured.

Upstairs, Downstairs Nightclub
This is one small tiny nightclub in Leeds and one that has been subjected to fire damage.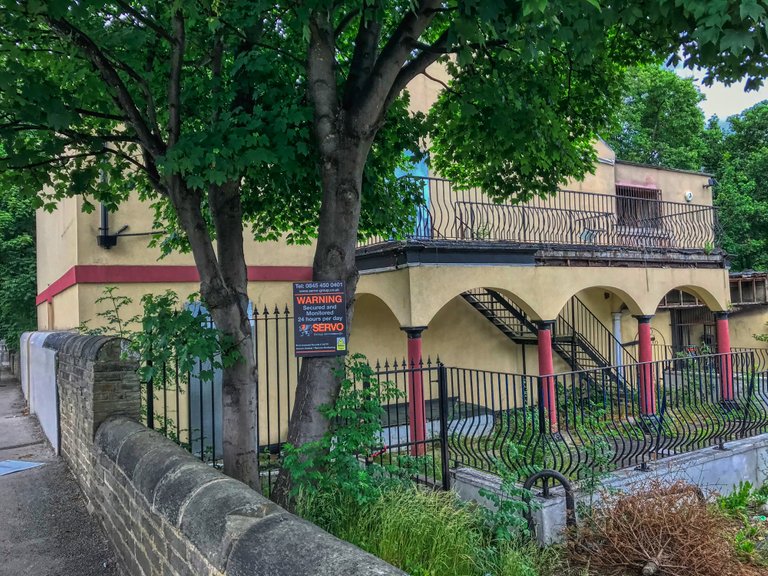 It was wide open until very recently and after it was hosted within the Urbex community things changed.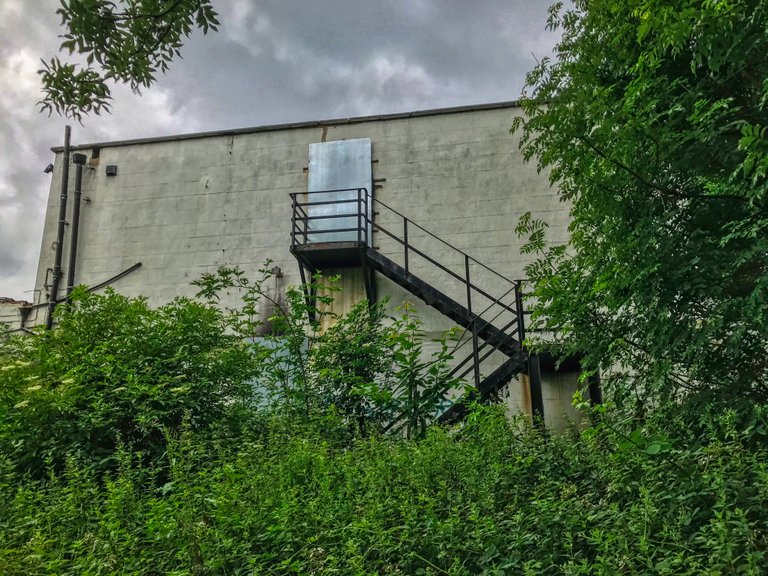 Someone has been, boarded it up, placed security banners everywhere, and added a few cameras. I didn't wave on this occasion but it wouldn't matter, as they are always slow to respond.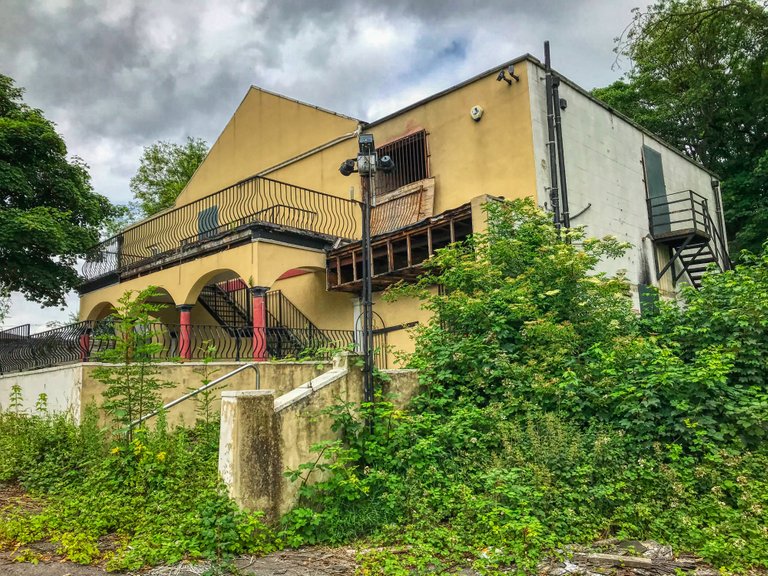 The interior is quite gutted so it's not like we were missing much, and these fucking brambles got me good at Upstairs, Downstairs Nightclub.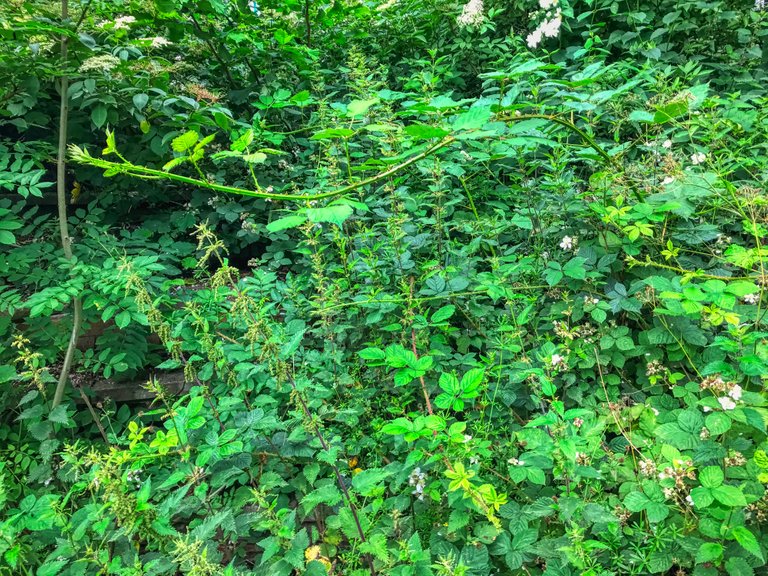 If they are too dense, it's better to back off; they do win the battles sometimes.

Bramham House
It is annoying when you travel a long distance only to find that Leeds City Council arrived a few days beforehand with their brand new seals.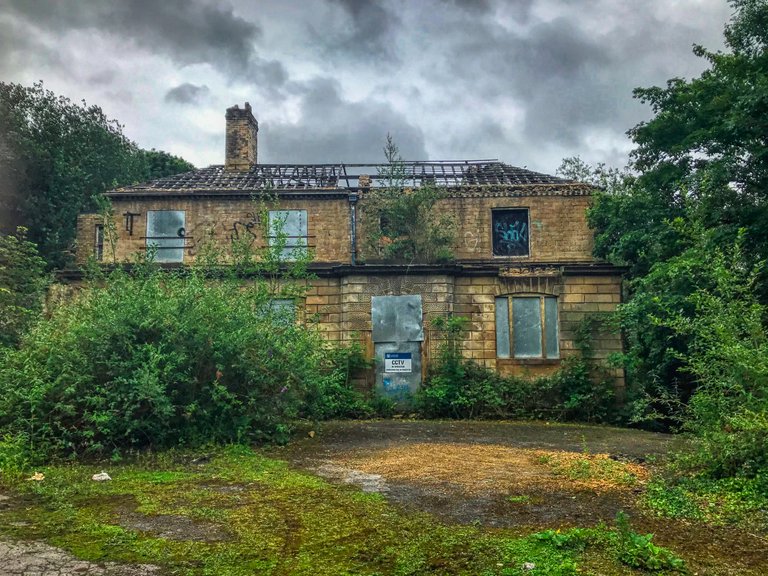 They have performed an admirable job on this old orphanage, with my 'provider of information' confirming to me that the old access point is no more.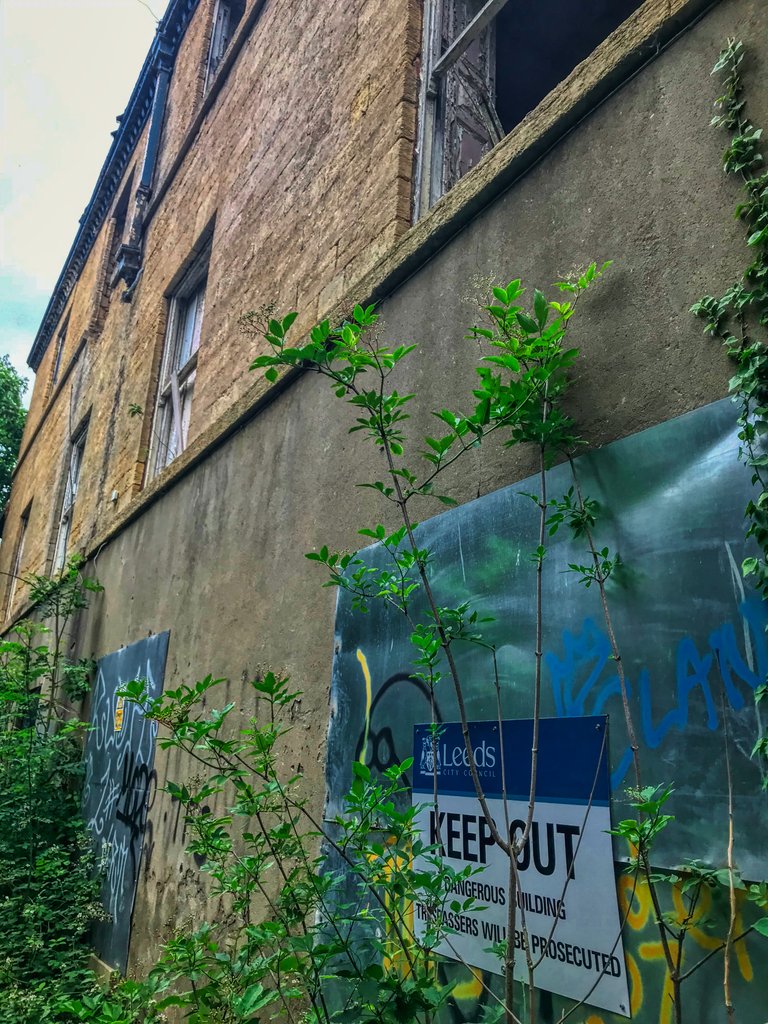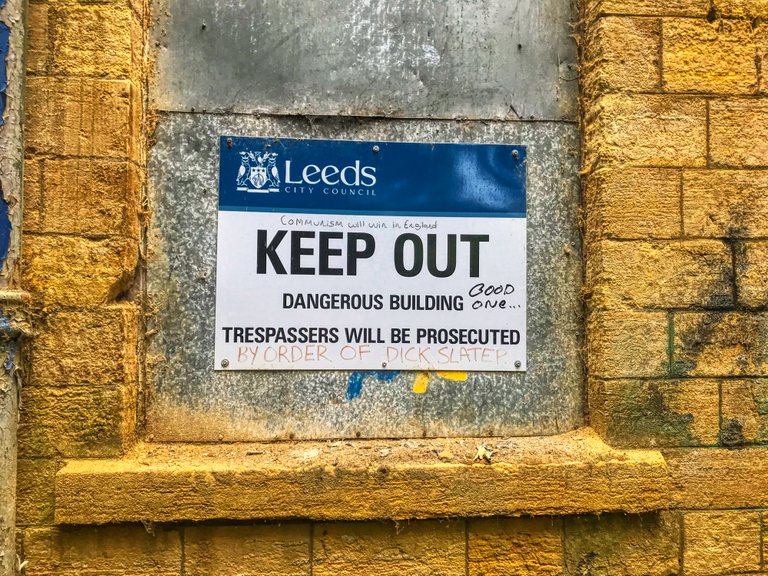 Talk about overgrown, jeez, we were pricked to death while roaming around the exterior and seeing ways in that we couldn't get to due to the incredible dense jungle in the way.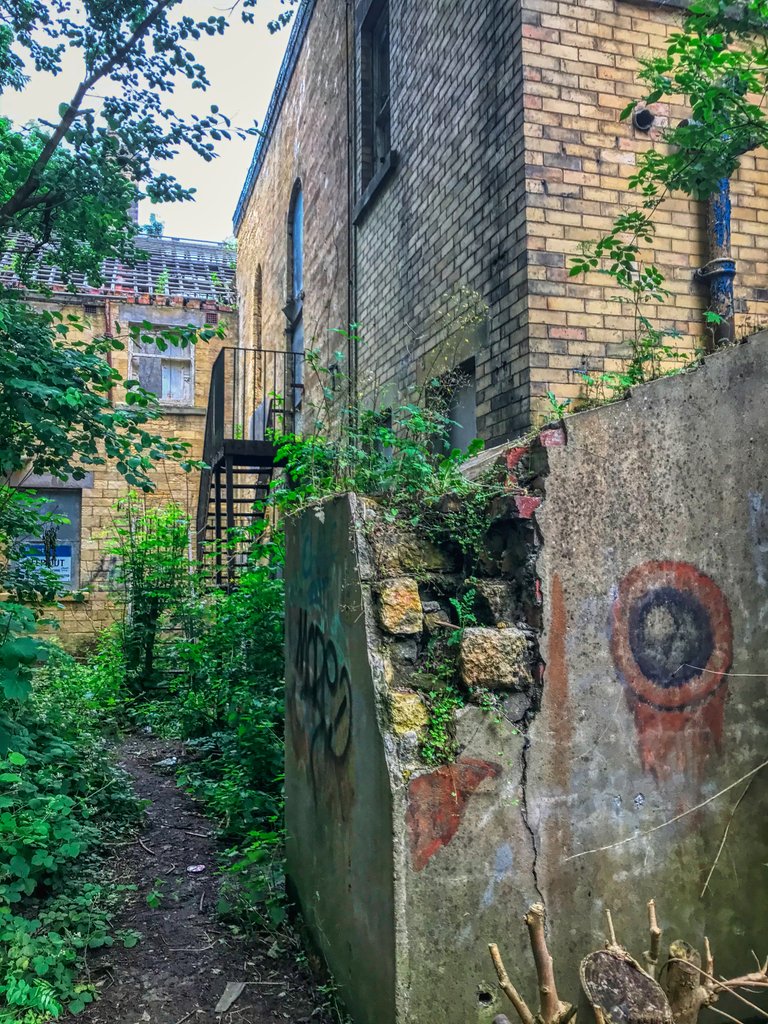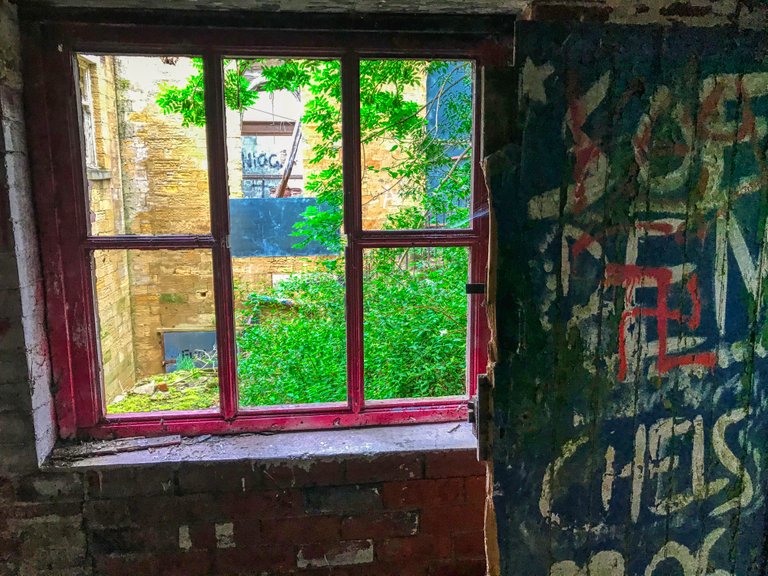 A local machete shop would have been useful.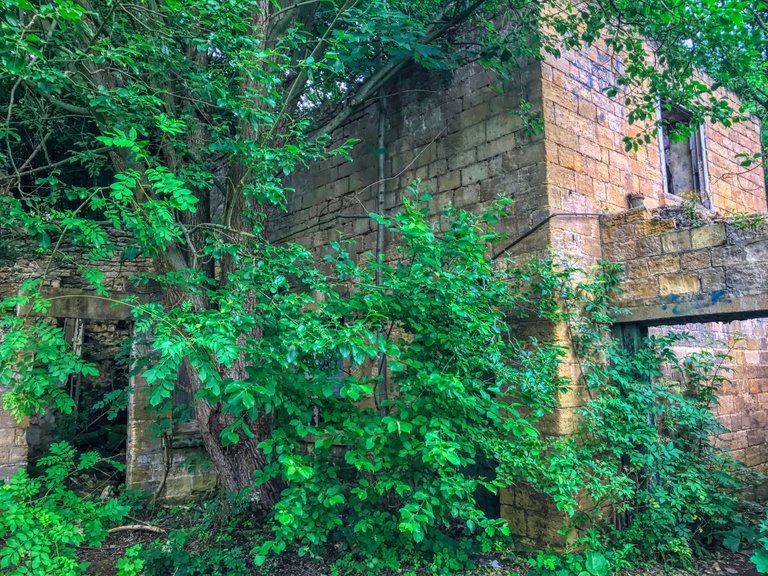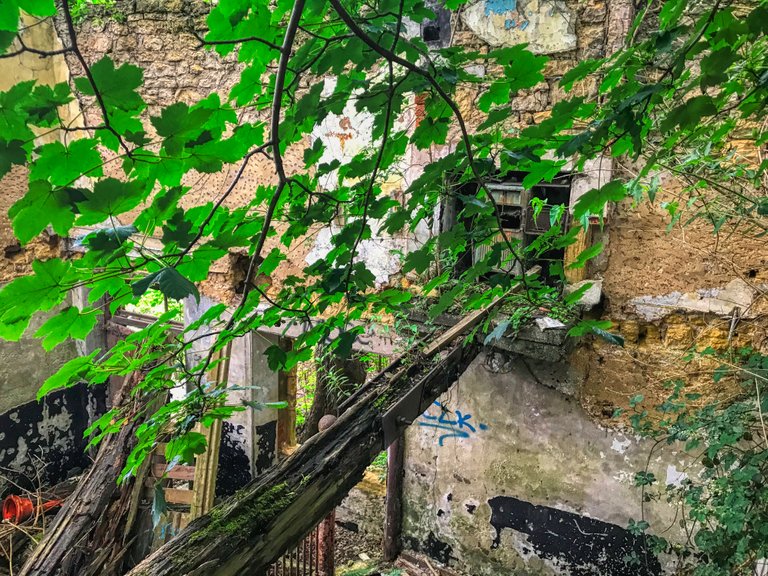 One small section was accessible, but balancing on rotting beams to get in this window is a little much. I am quite fond of my legs being in a non-broken state.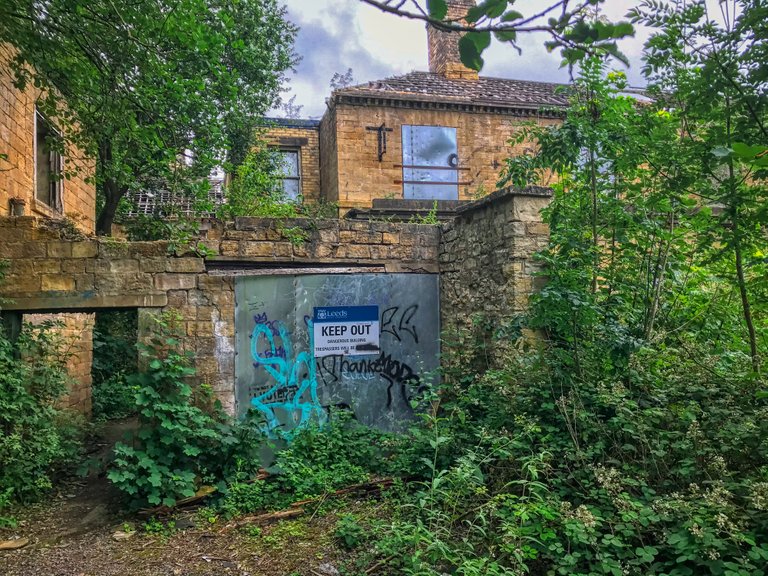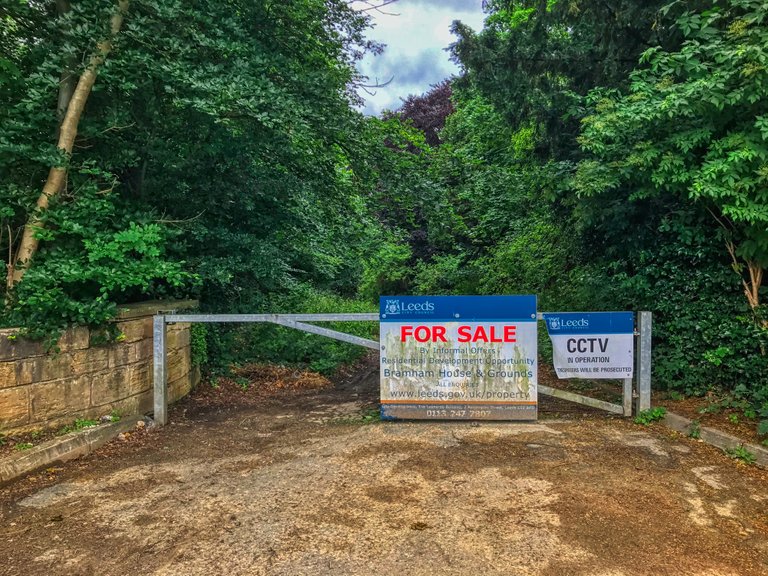 This is one I am unlikely to re-visit as it is quite shell-like and way too far, being on the east side of Leeds.

Do you like posting your Urbex content and photography for FREE on Facebook and YouTube? I like to get some form of reward for my work and every time I create I do just that. Take a look at The Urbex Community on HIVE.
If you want to keep creating for FREE then ignore what you are reading. If you want to be like me and gain something other than BUGGER ALL for your work then click here and learn about posting on the HIVE blockchain.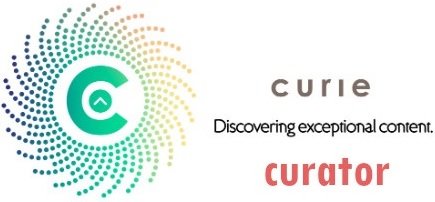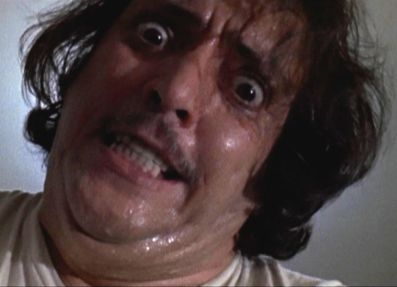 If you found this article so invigorating that you are now a positively googly-eyed, drooling lunatic with dripping saliva or even if you liked it just a bit, then please upvote, comment, rehive, engage me or all of these things.