Evidence suggest that the Dye House was constructed somewhere between 1775 and 1827 by which time documents record that a silk mill had been constructed downstream of the corn mill.
Moreover, it is recorded that in 1851 the mill was being run by a dyer called James Cook. This suggests that the origins of the Dye House probably lie in the late 18 th /early 19 th century and that during this period it formed a dwelling associated with an adjoining mill engaged in textile manufacture powered by water brought downstream from the corn mill.
(Source)[https://www.avalonheritage.com/portfolio?id=767728]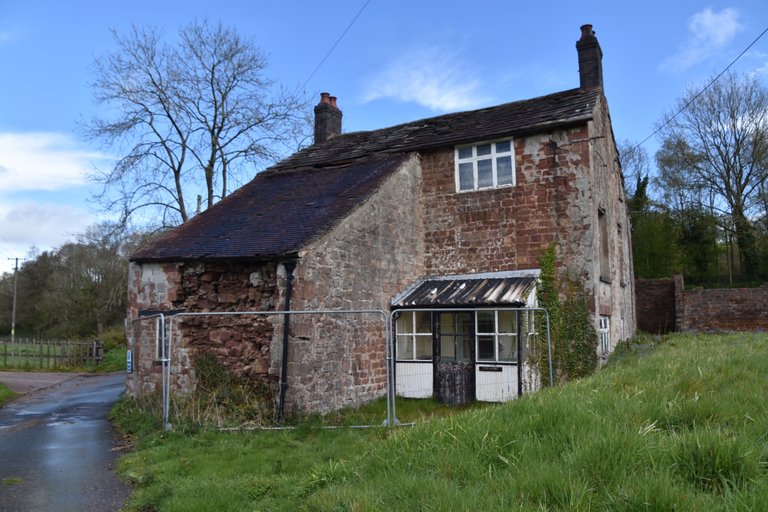 Who am I to argue?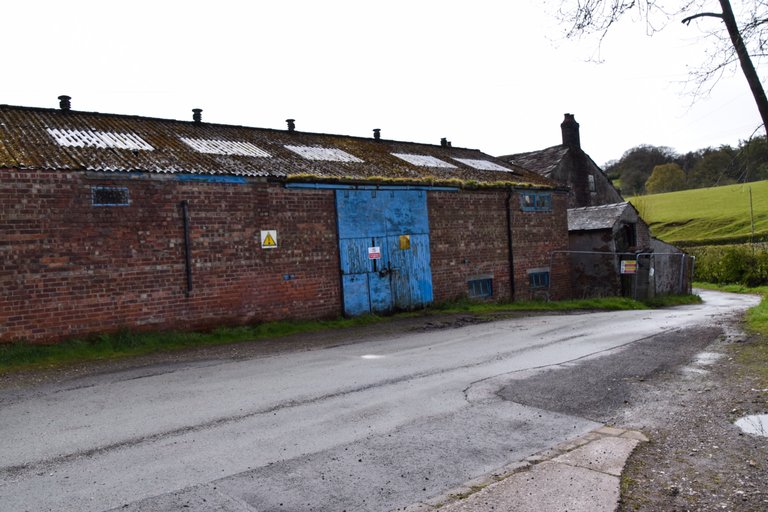 A planning application to demolish was granted in 2018: nowt has happened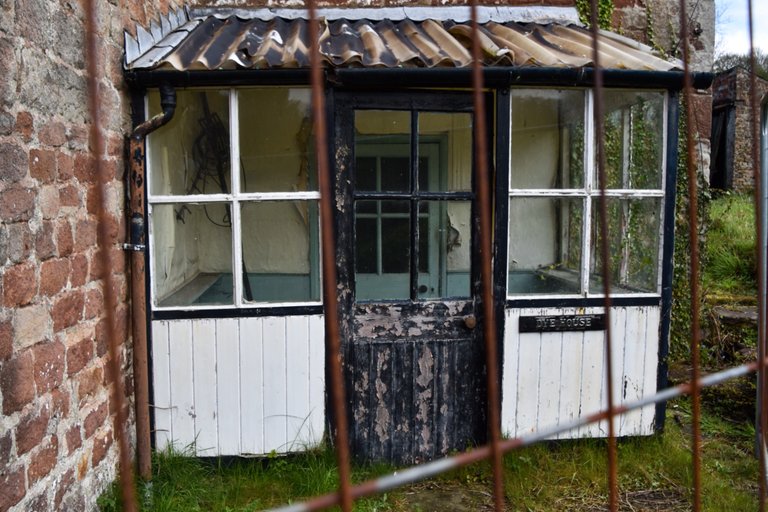 Walked round it a couple of times, bemused as to how to get in; front was out, it was opposite an inhabited house with a couple of cars on the drive.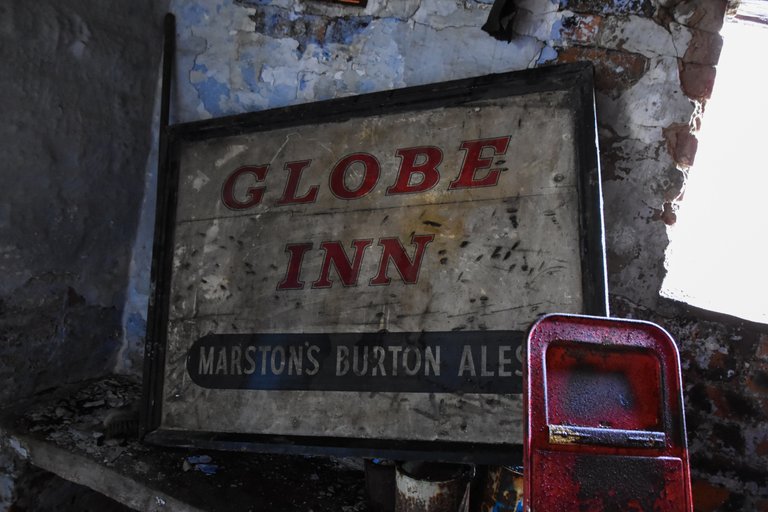 Round the back; Oops, a very loose old sign slid miraculously away, time to get my leg over.
Through the window we go, who doesn't enjoy a rear entry?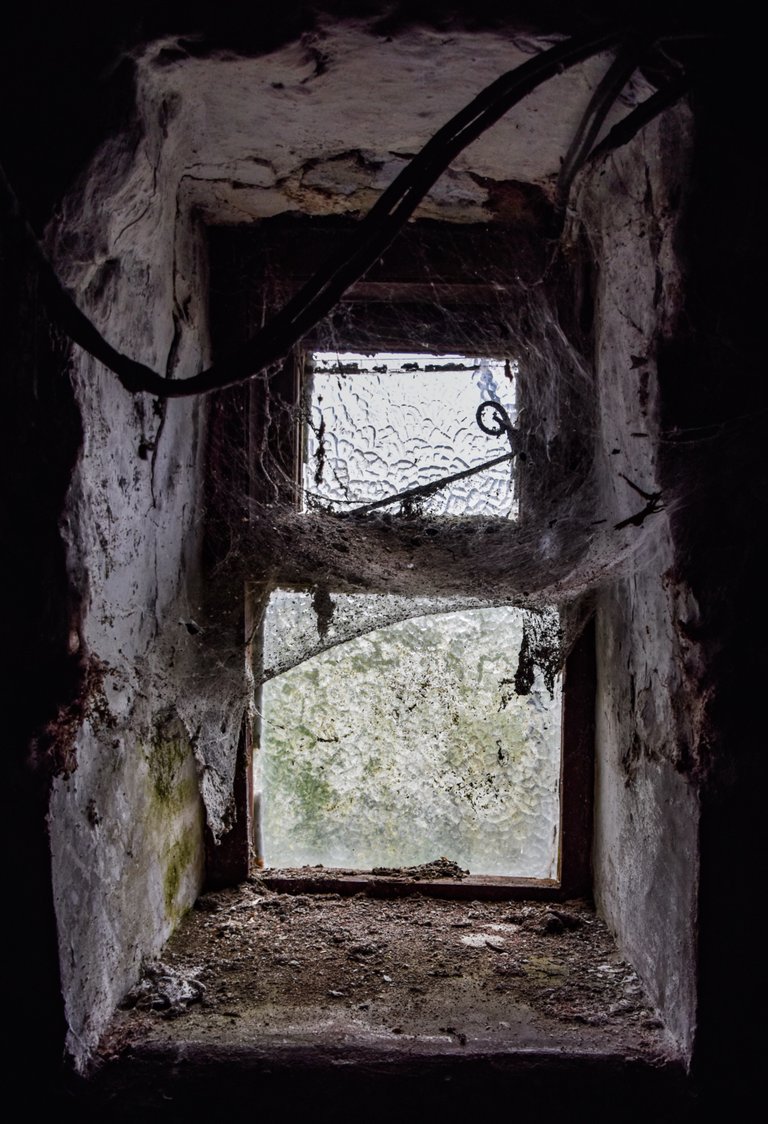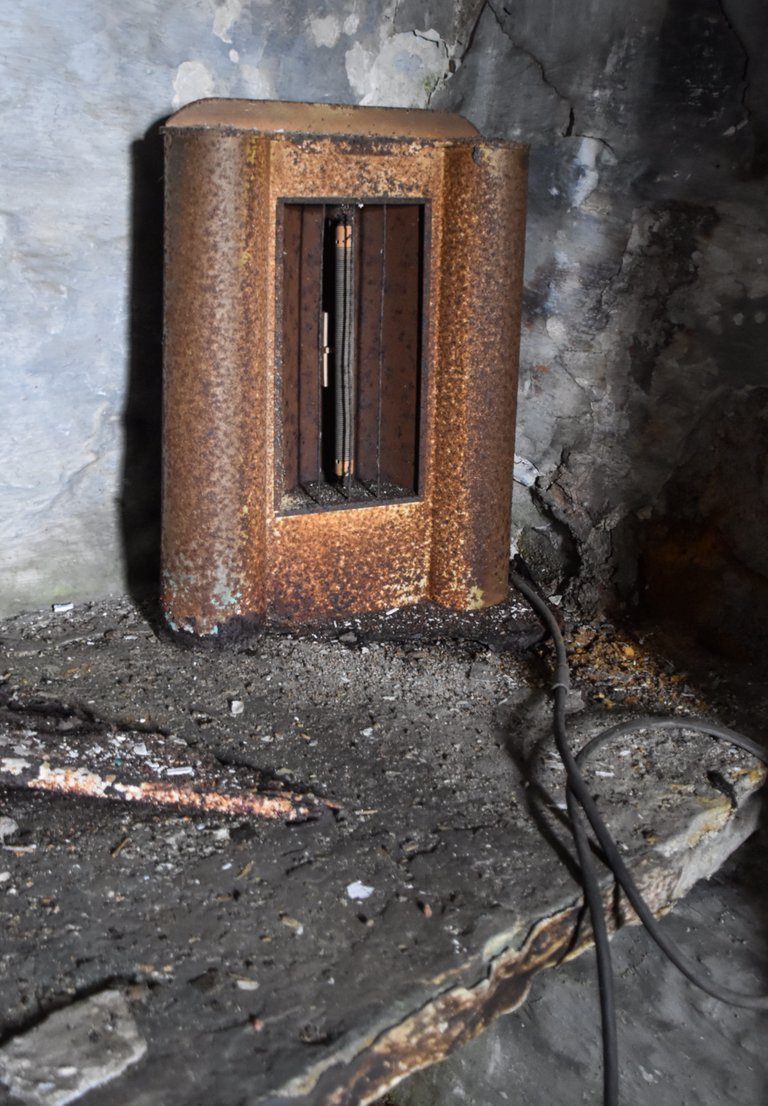 Found myself in a bare stone back kitchen I guess it's called, nice cobwebs and just the basic of heating.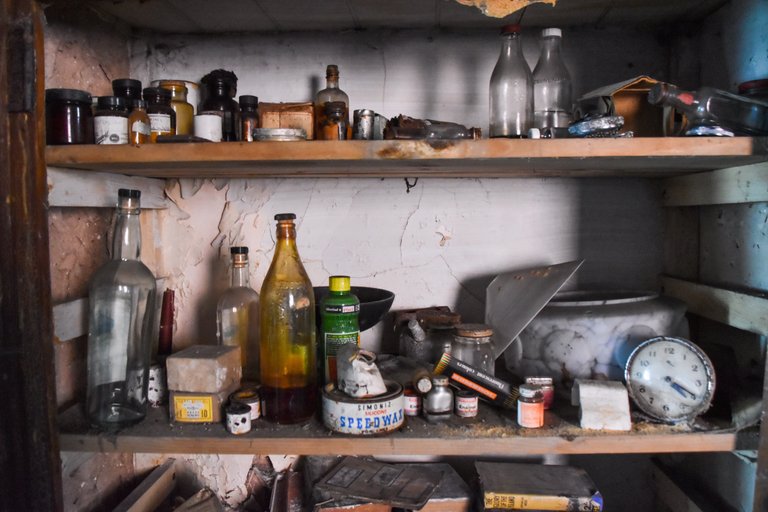 A nice set of shelves with some outstanding treasure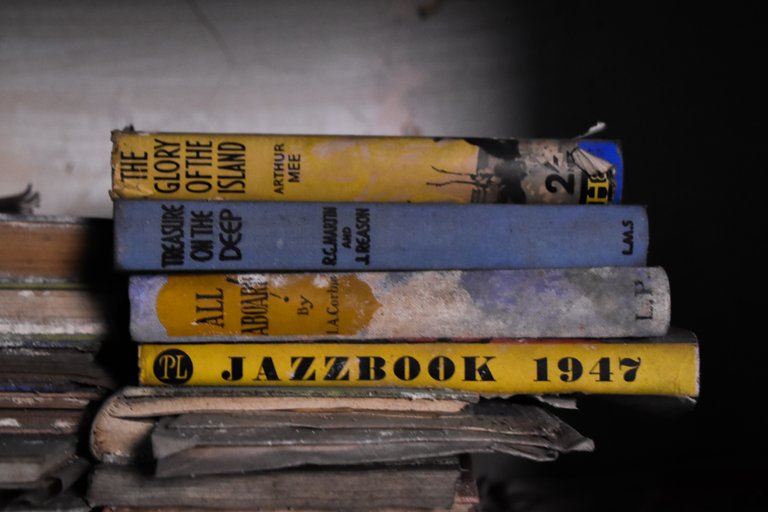 Old tomes, novels and music, well I say music, to me jazz is just a complete fucking noise, but each to their own.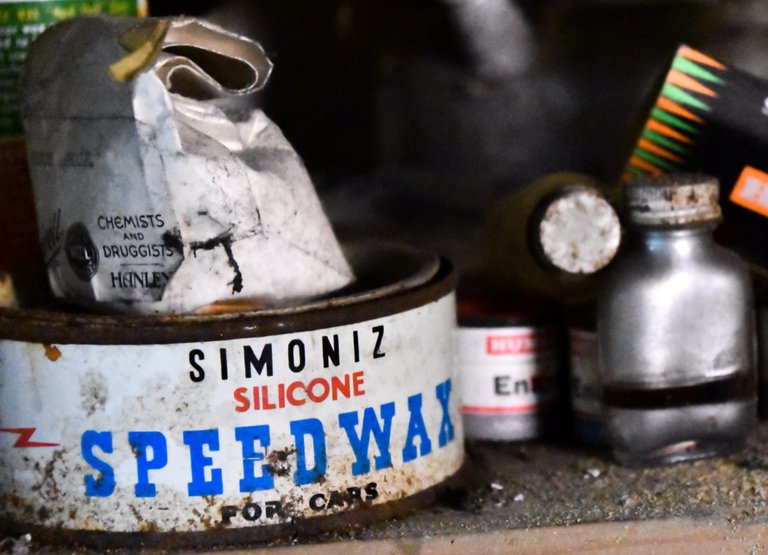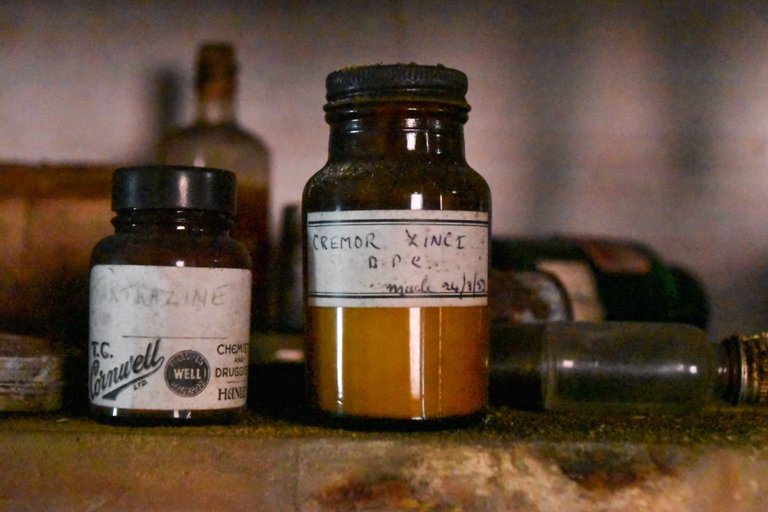 Apparently "cremor zinci", doesn't play football for Lazio, but is a treatment for infantile eczema.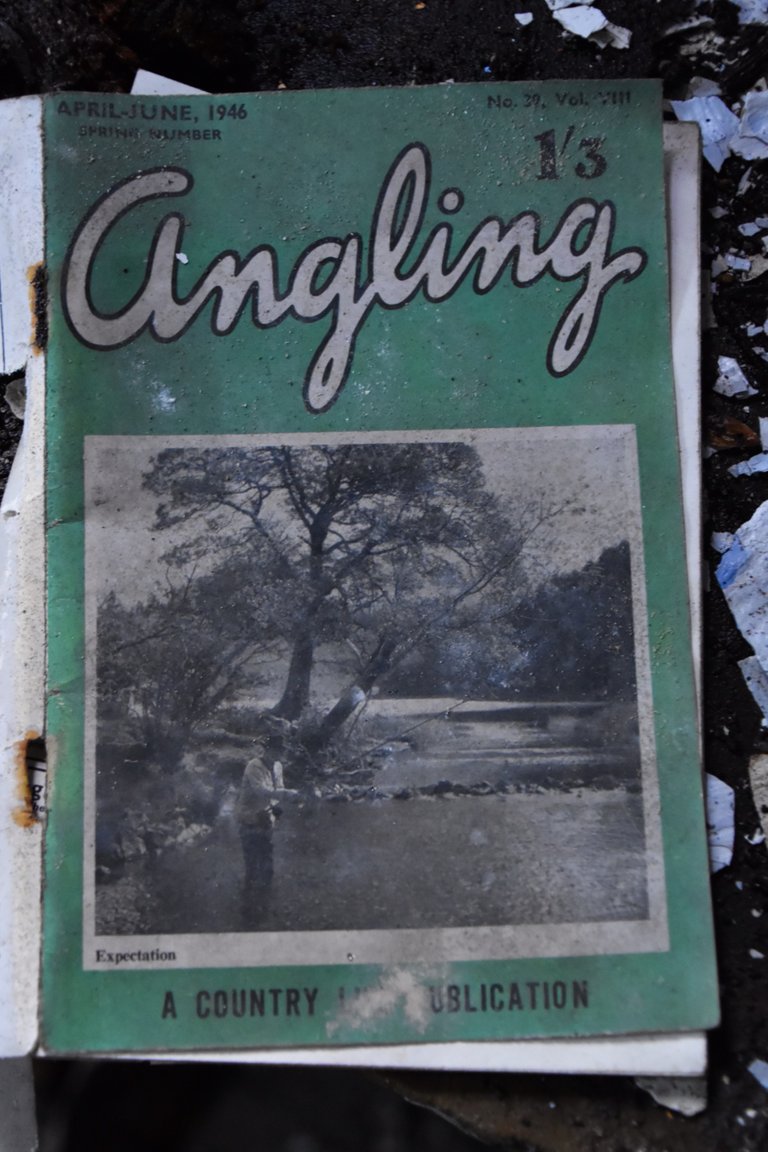 Good old days, the time of proper money, LSD, I guess that equates to 7p in this new fandangled decimal stuff! stupid money.
Moving on.......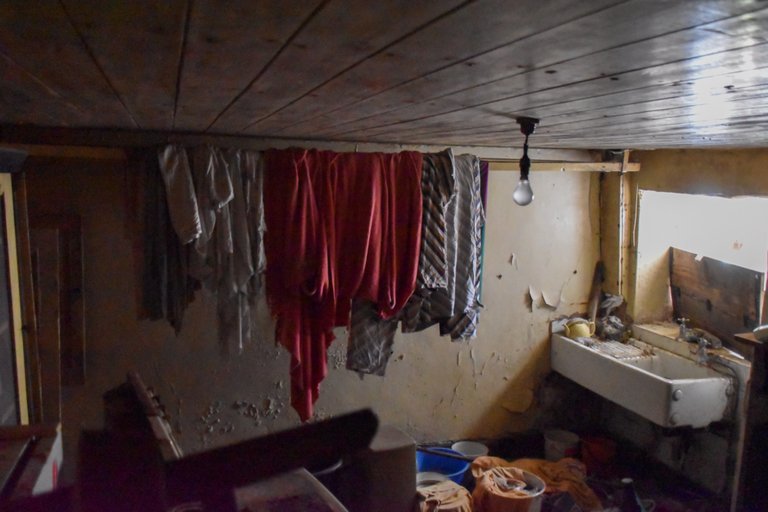 The kitchen where washing is still on the line, and what a gorgeous 'dublin' sink.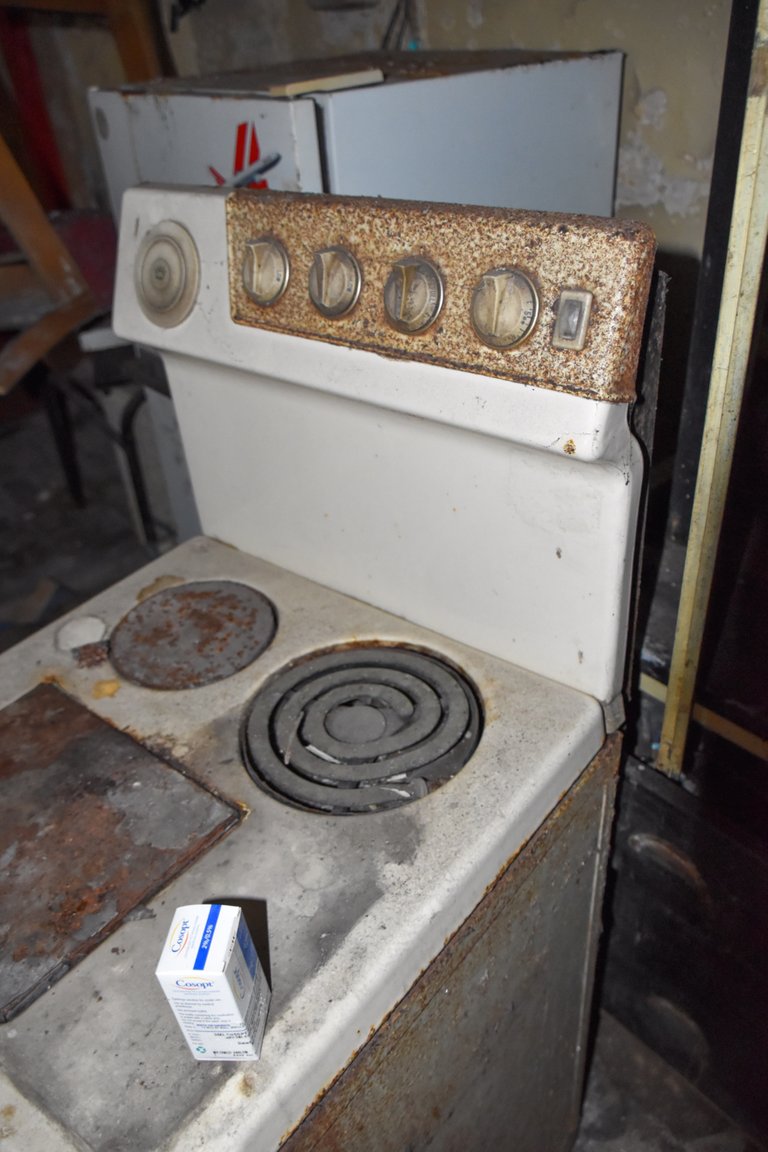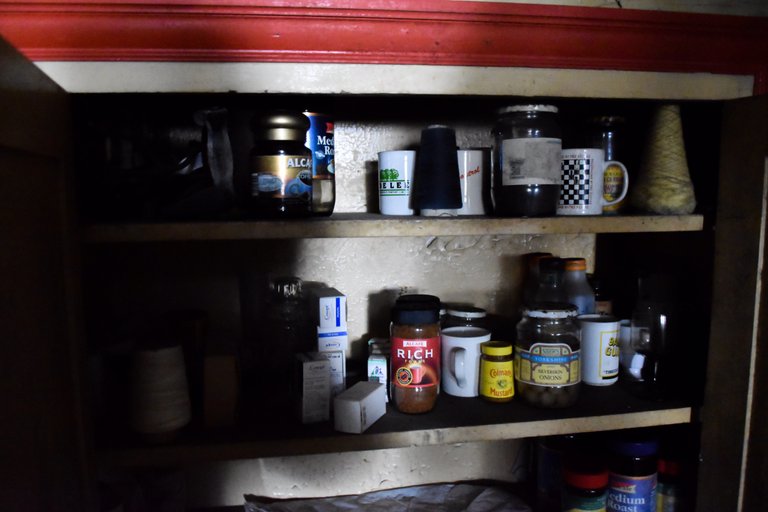 A fairly boring electric cooker and boring foodstuff. Mostly coffee. Bereft of important condiments, no HP sauce.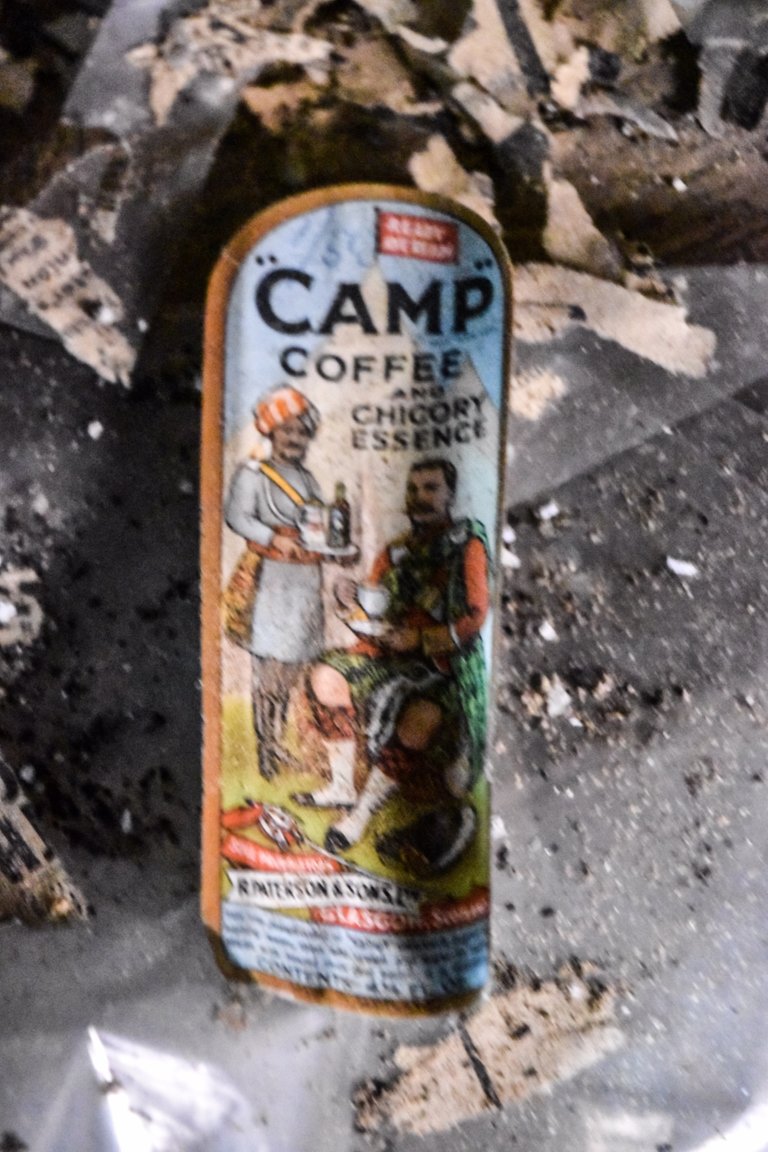 I remember visiting my maternal grandmother, back in the day, wasn't she the talk of the terrace serving up "camp's" post WW2 delight. "Not much coffee but a lot of chicory essence". All these years later I remember it tasted like shit. I still don't see the fascination with coffee.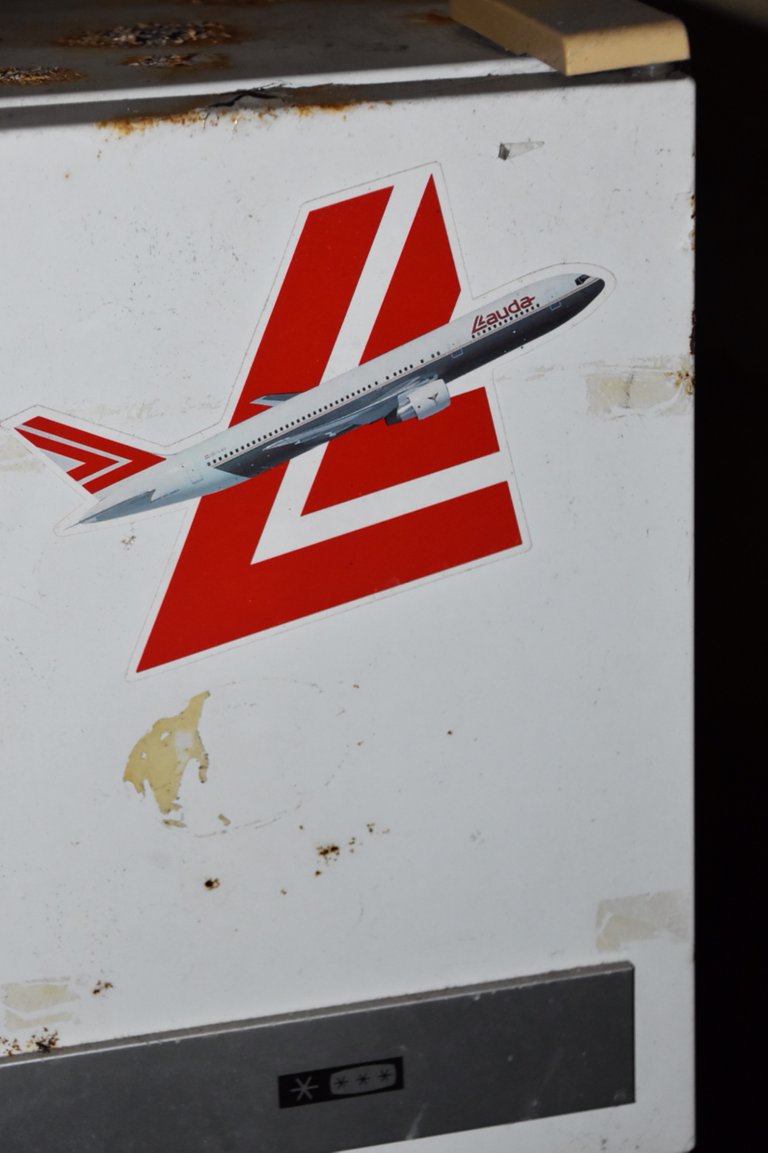 A fridge sticker, Lauda, an Austrian budget airline formed in the late 1970's now part of the best airline in the world; Ryanair.
Let's go upstairs, there were lots of doors ajar, mostly cupboards.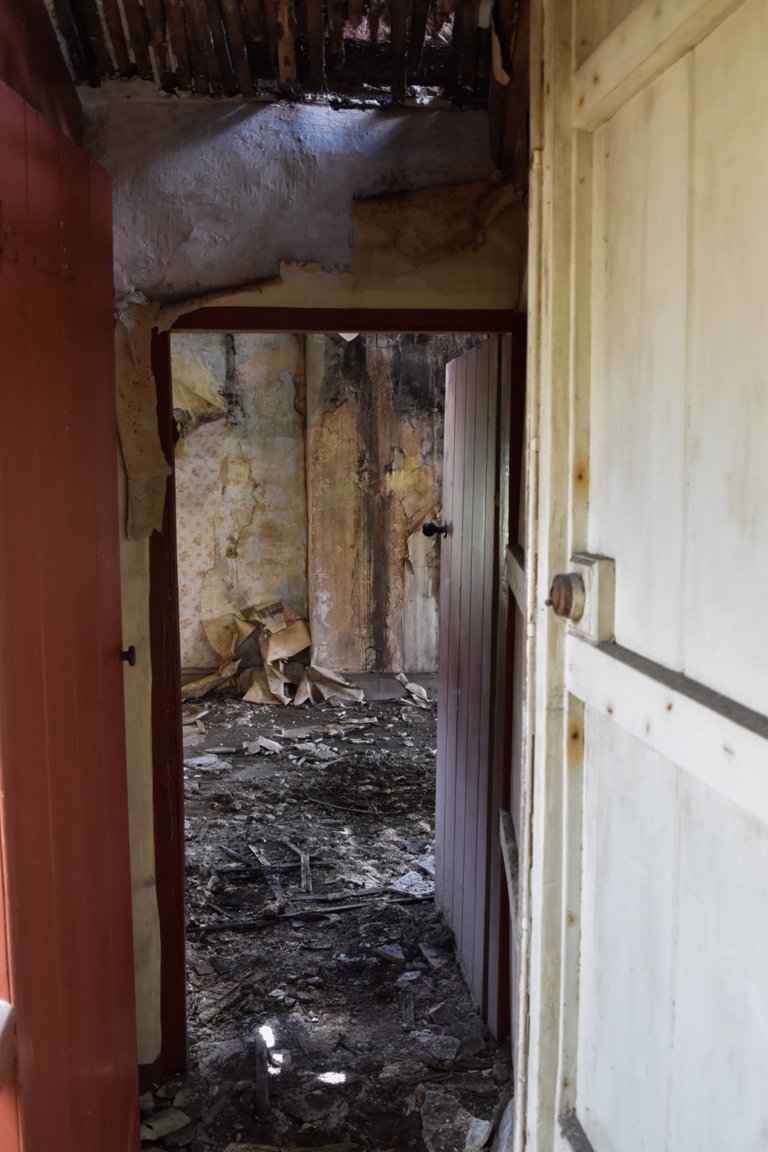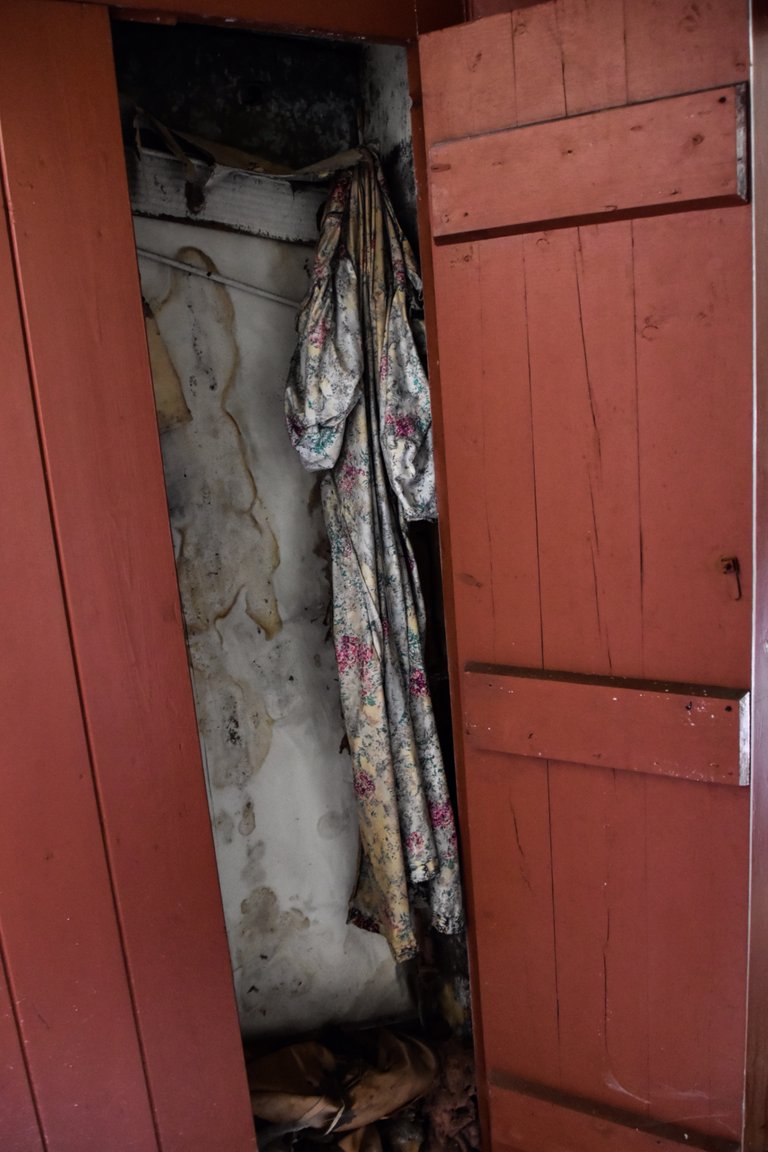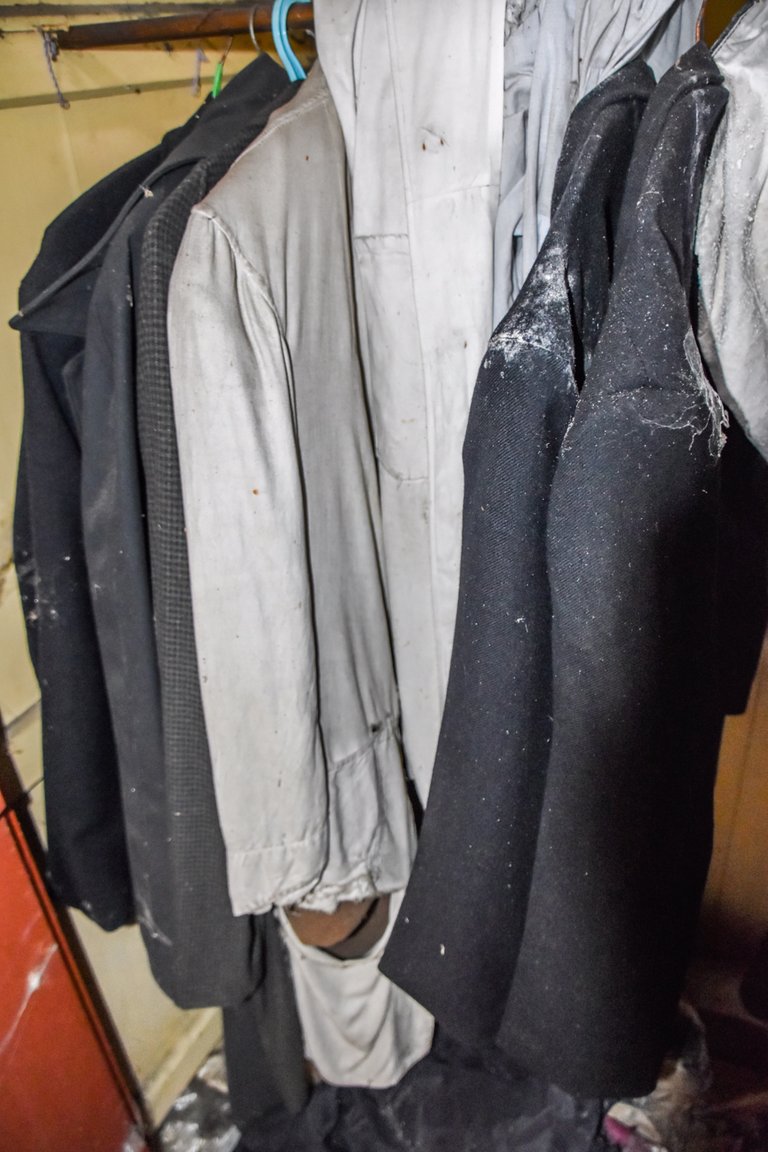 A ladies dress hanging alone, several men's jackets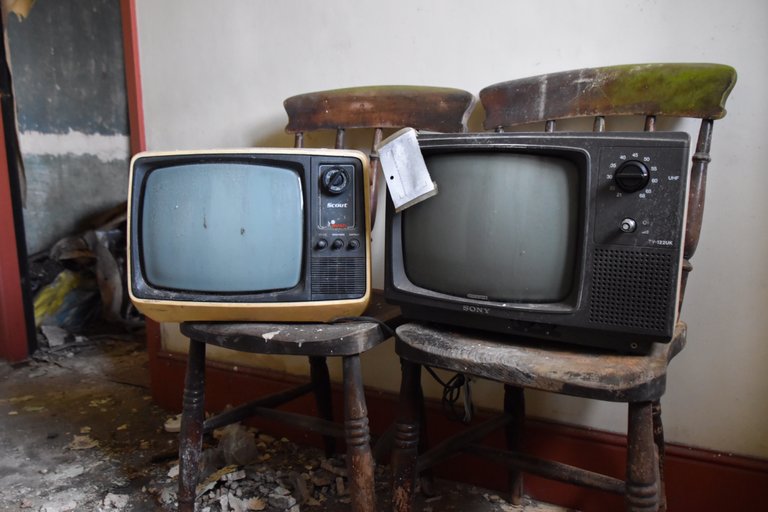 A couple of tellies randomly relaxing on the landing, I haven't seen a "made in Hong Kong" sticker in years.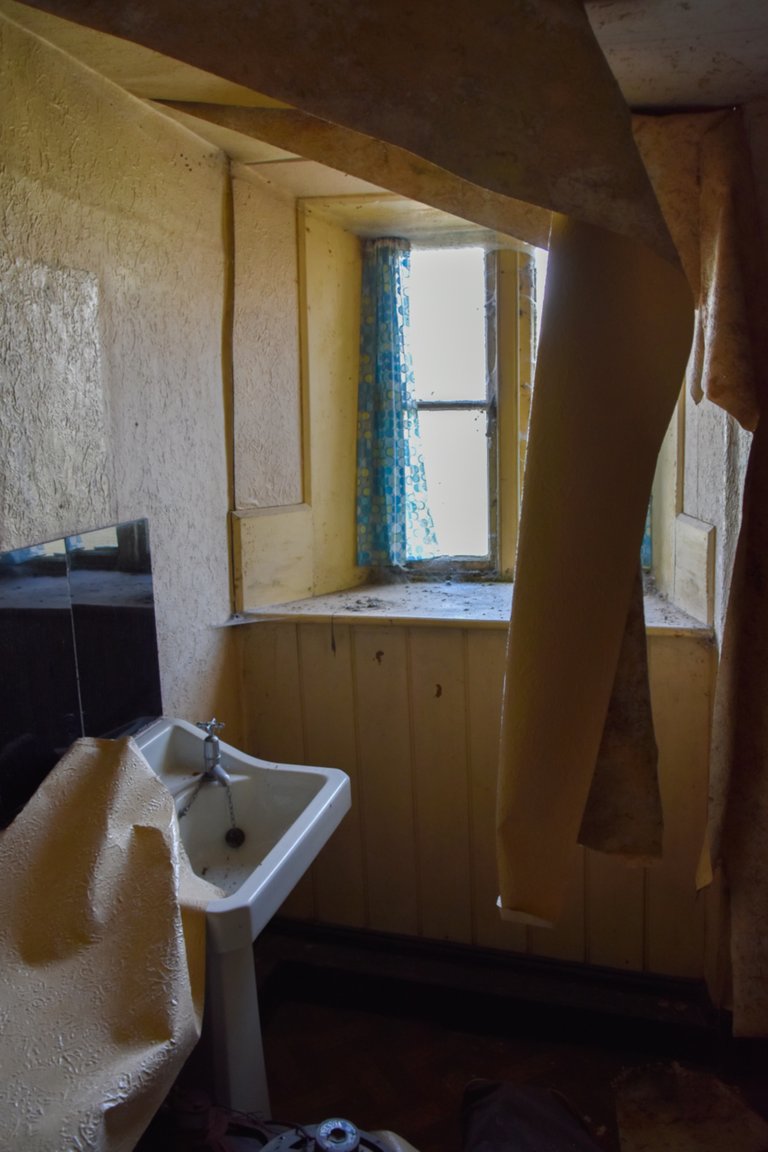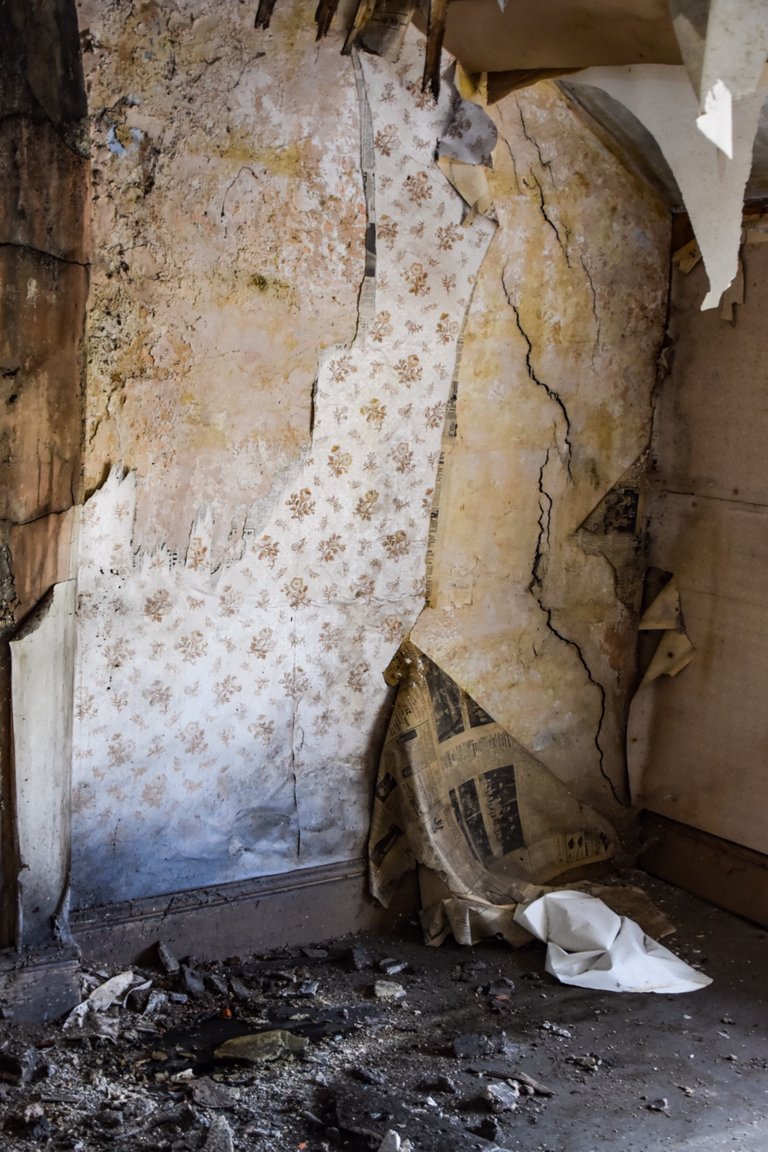 Peeling wall paper, I have only ever seen wallpaper used as a lining paper in East Germany, never here in the U.K.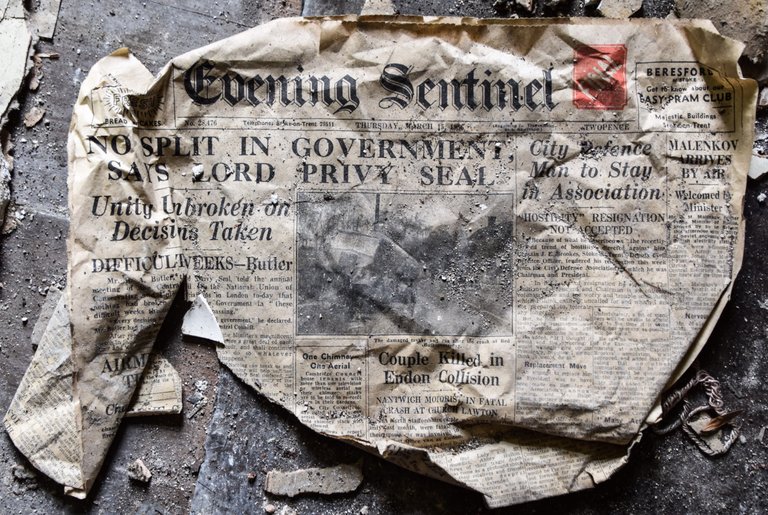 Interesting articles from 1956, one chimney one aerial, the nanny state trying to control the populous, over something as trivial as that! What next the flu?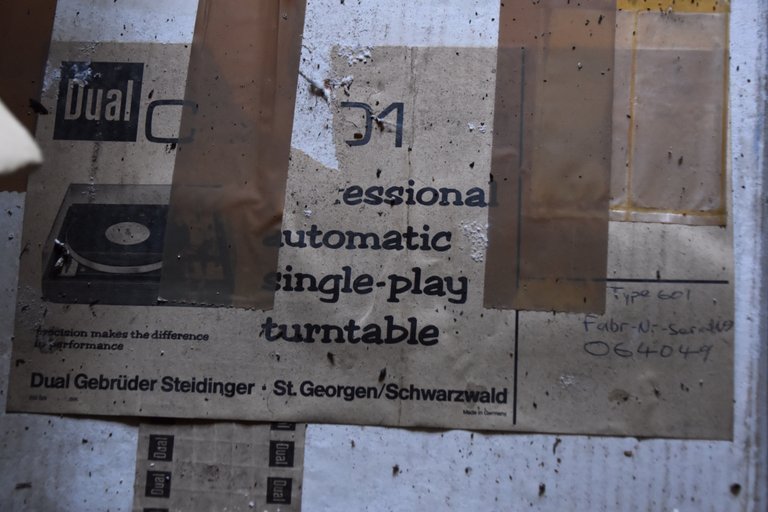 Things of a musical note from the early 1970's. I always felt that McCartney was totally overrated, that is if you believe he didn't die in the 60's ( anyone read up about the abbey rd album sleeve, lots of clues). And Linda McCartney made shit ready meals.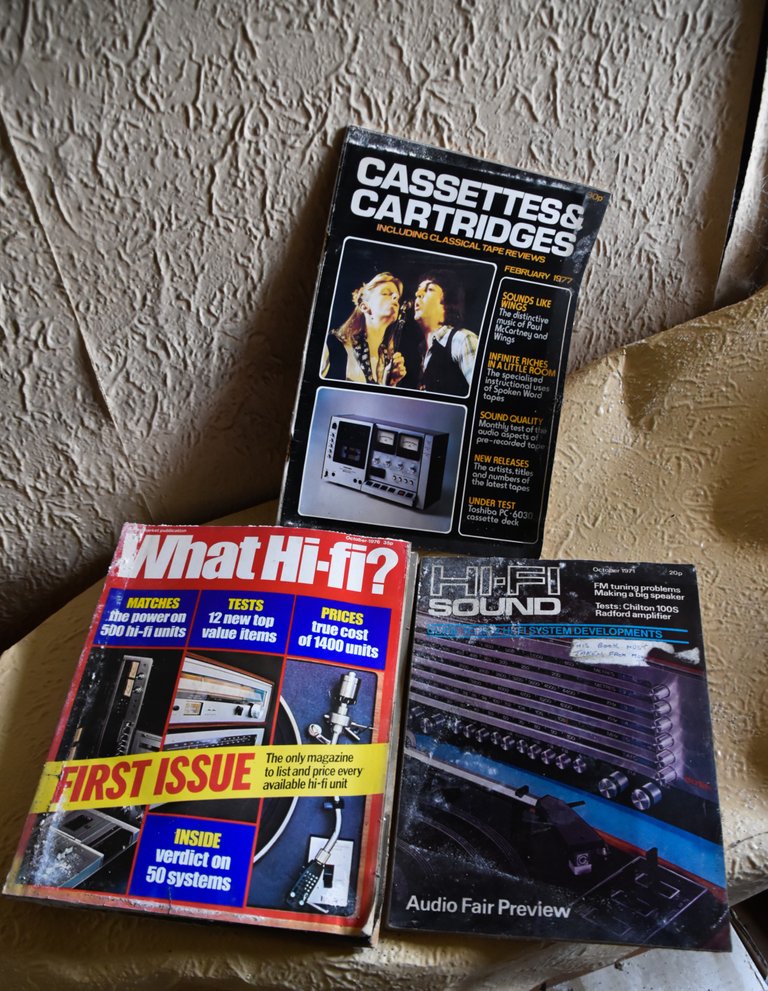 More cobwebby windows; look but don't touch! Sheesh.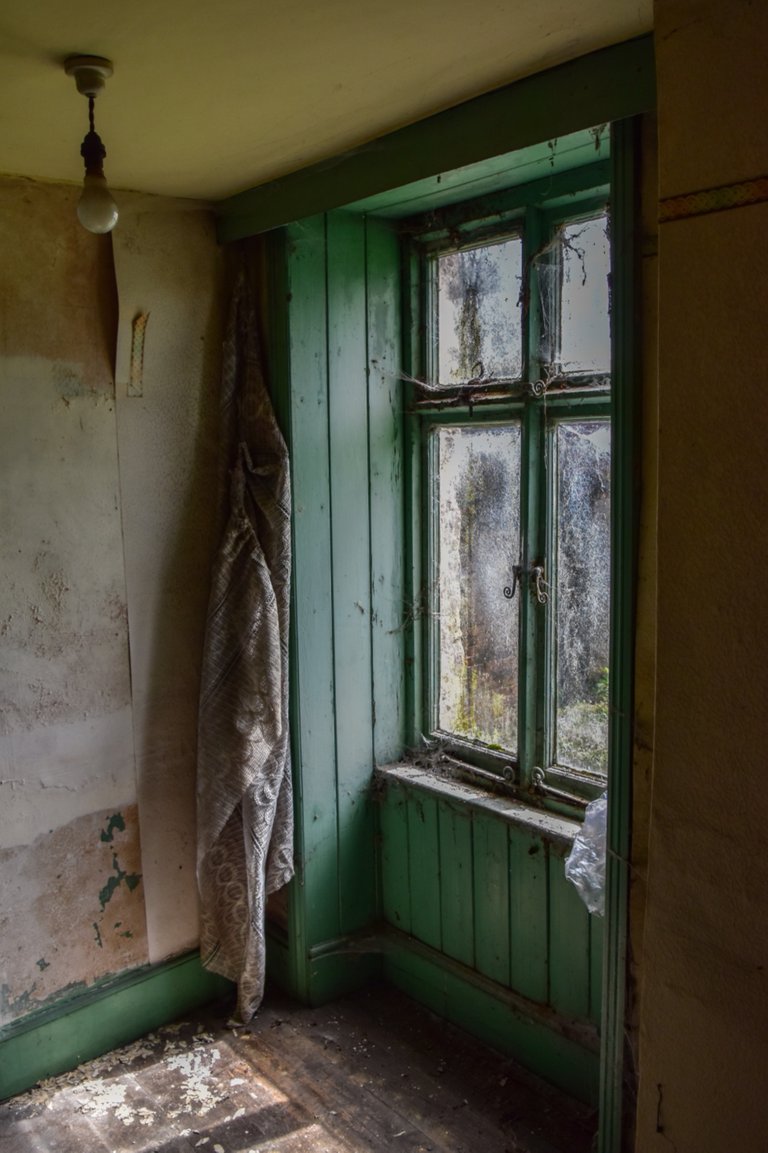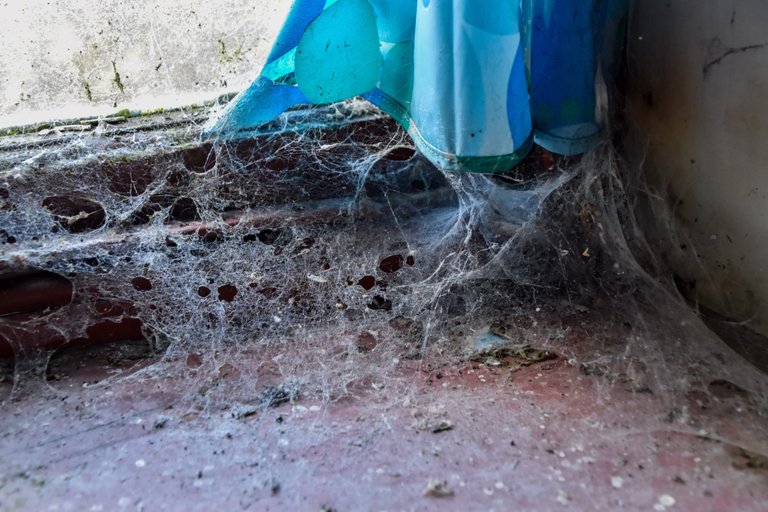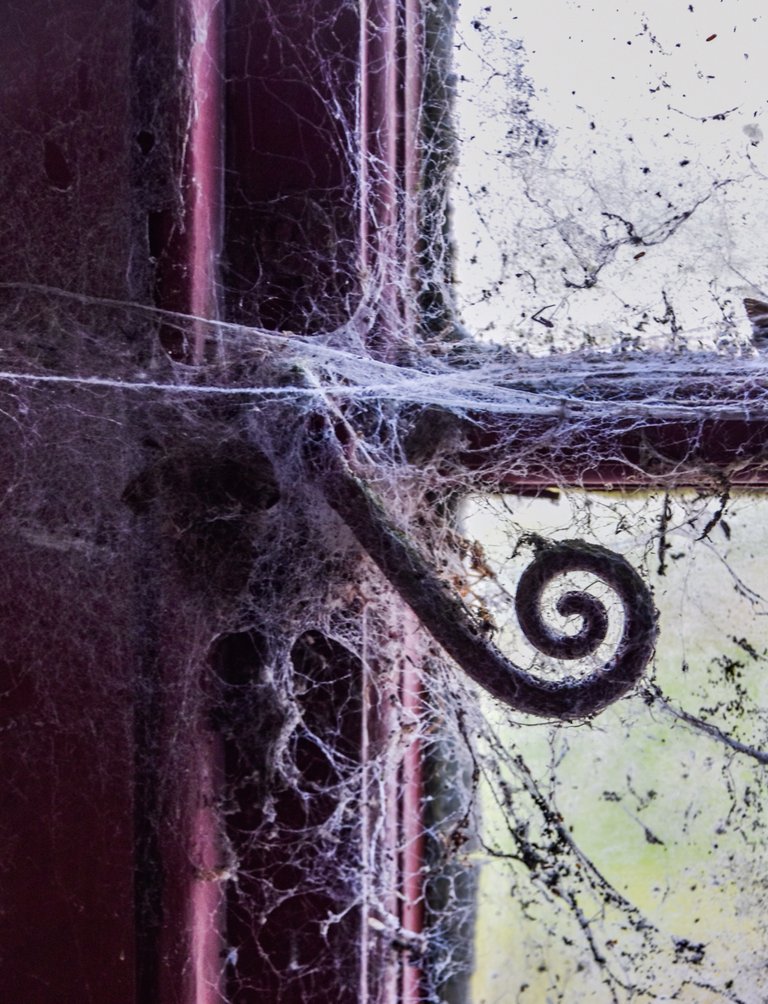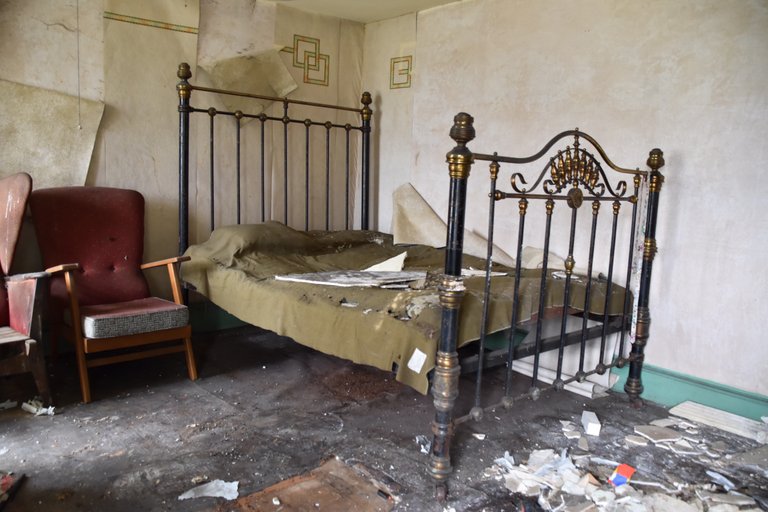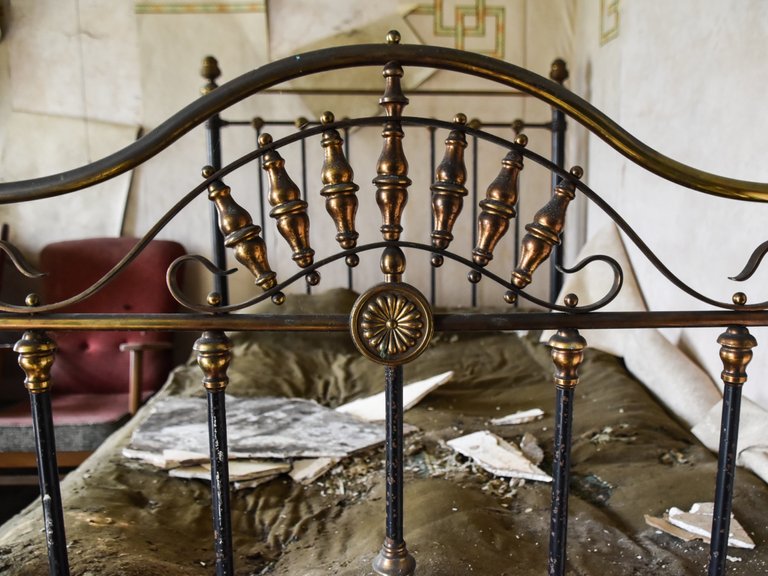 A rather splendid old brass bed, the likes of which you can find in antique shops priced in the £hundreds; what a waste, and an ornately carved wooden mantelpiece together with a nice old light switch, so much more character than these white plastic squares you get from Homebase these days ( also available at other DIY and electrical outlets, ffs I've gone all bbc.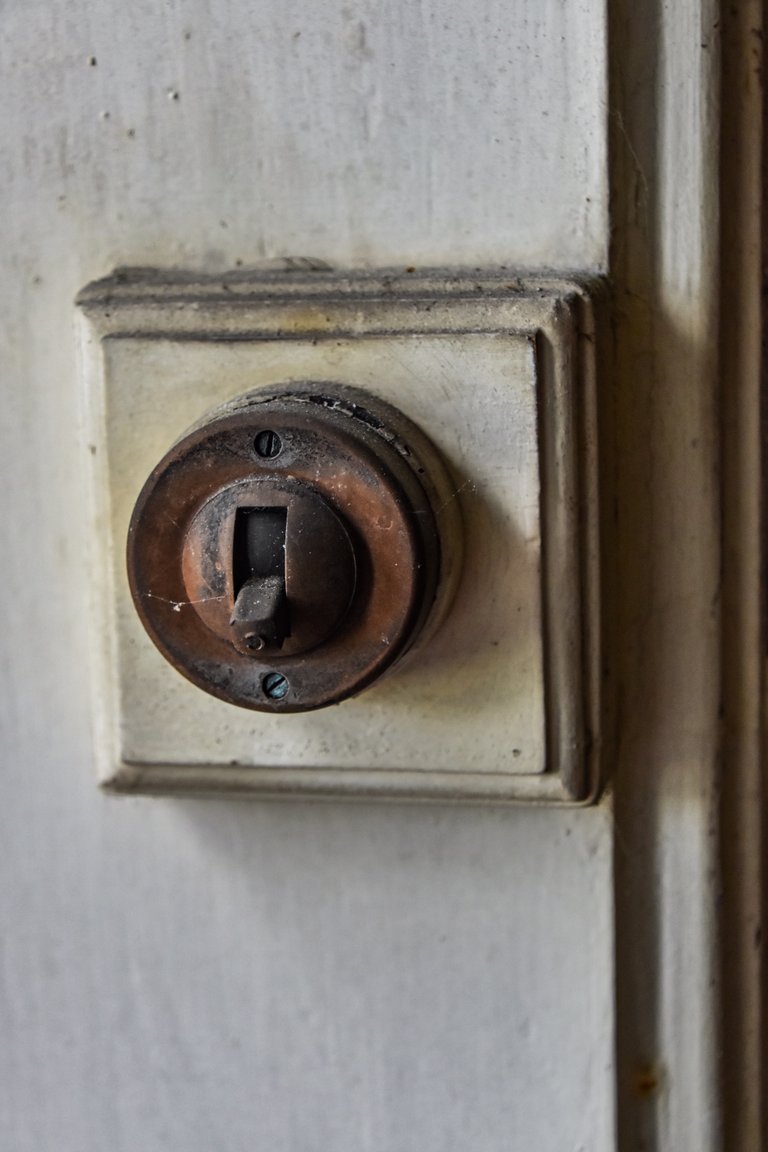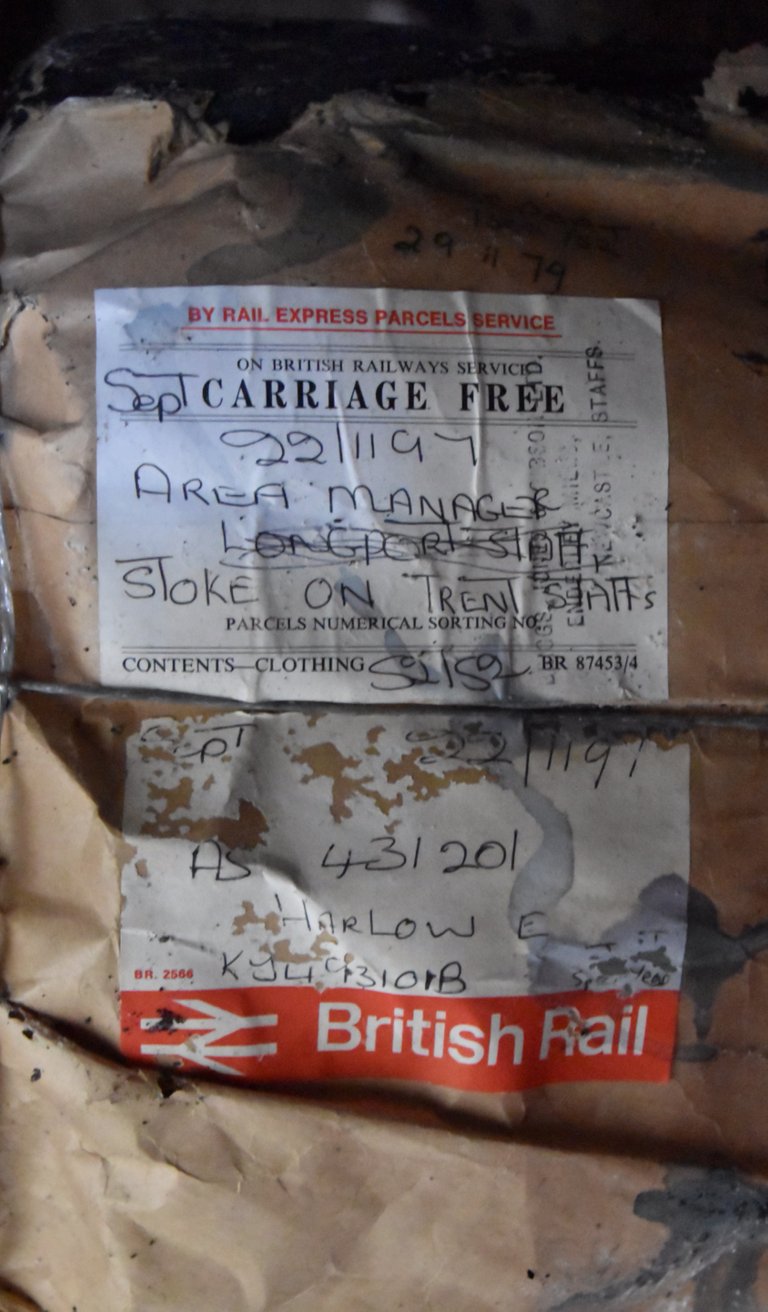 It was in 1966 thst British Rail ended their parcel delivery service, this remnant was in the bottom of one of the cupboards, unopened, still tied with brown string, amazing.
So that was it a nice little mooch in the Staffordshire countryside time for home .....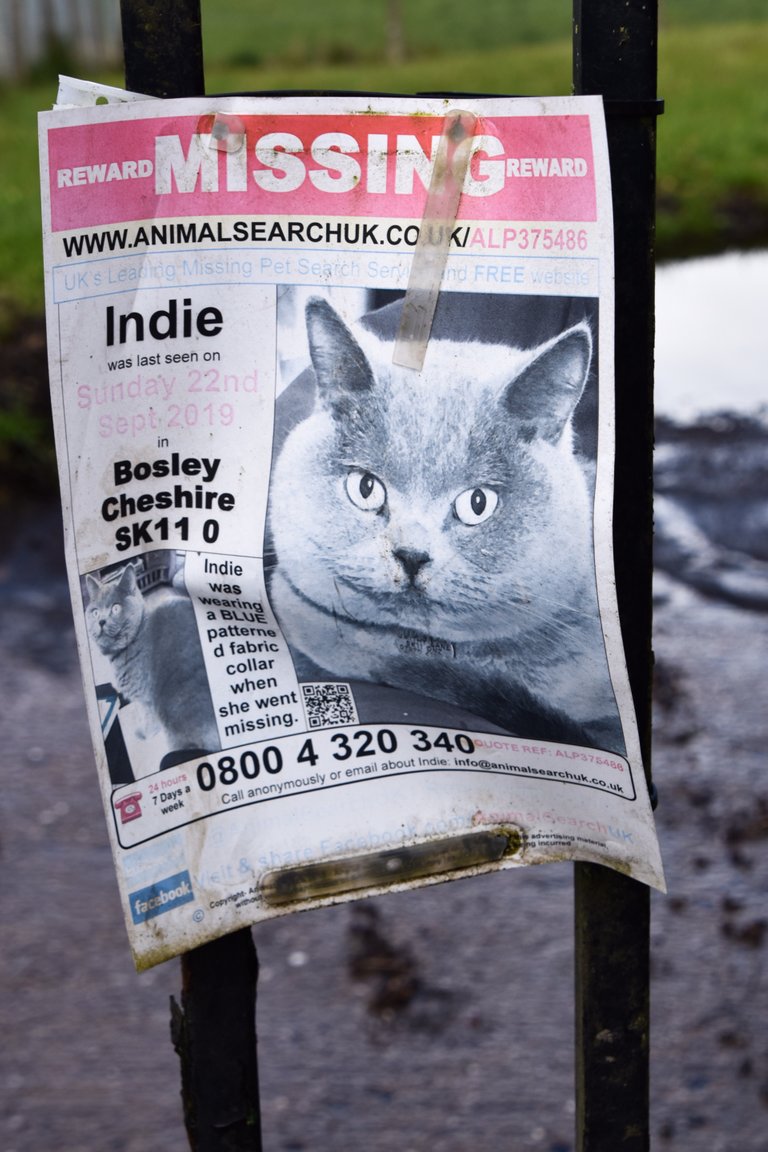 ...... that reminds me, Chinese take away for supper this evening.
Laters.