The number of times I have travelled this road, and completely missed this little beauty, though in fairness it is a road well used by the NWP, and their speed camera van as a cash cow, and as I tend to drive at my own pace so my eyes are firmly looking for the hidden van.
I mean what is it with these fuckers? The area is not near a school, no antecedent history of crashes, let alone fatalities.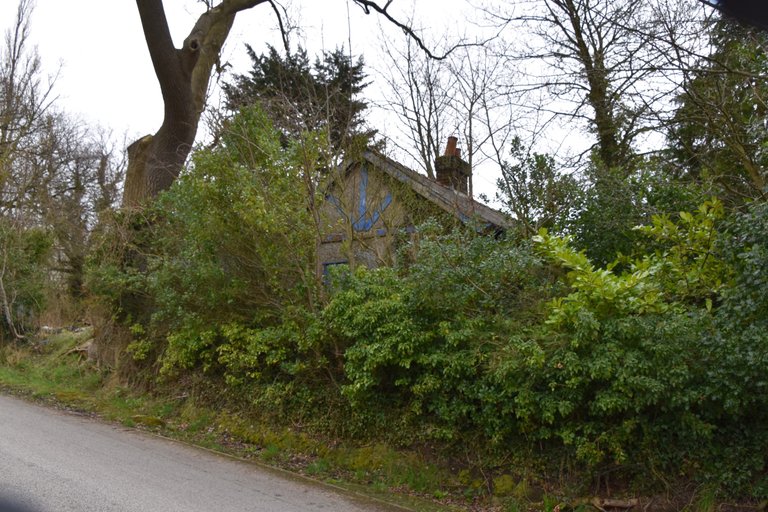 So here it is hidden from view from the main road, it's sitting on a side road that used to lead to a long demolished cottage hospital, where now sits non-affordable homes for non-local people.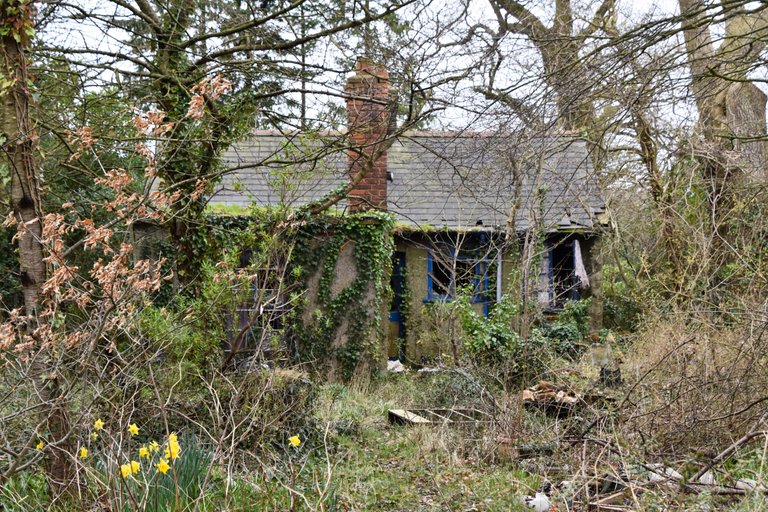 This had to be the easiest little mooch in ages, parking up and walking back from the main road, not even a fence to negotiate.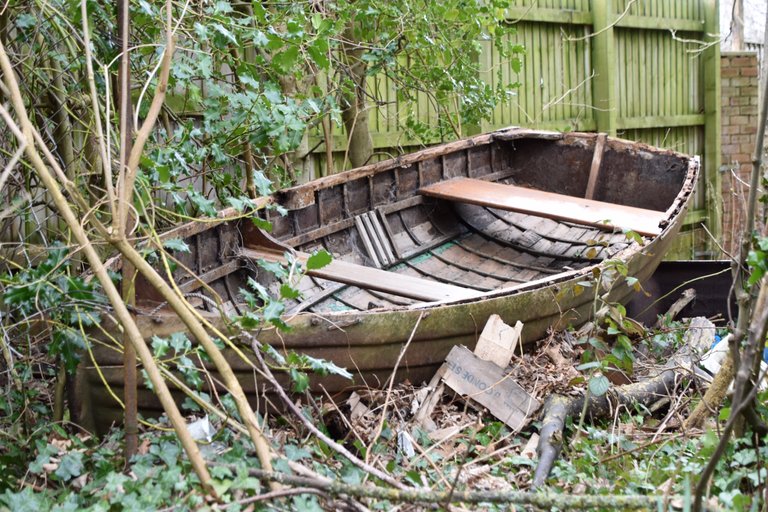 Miles from the sea and any other water course, one wonders why? Careful where I was treading I could hear the neighbours the other side of the fence, complete with fucking yapping handbag dog: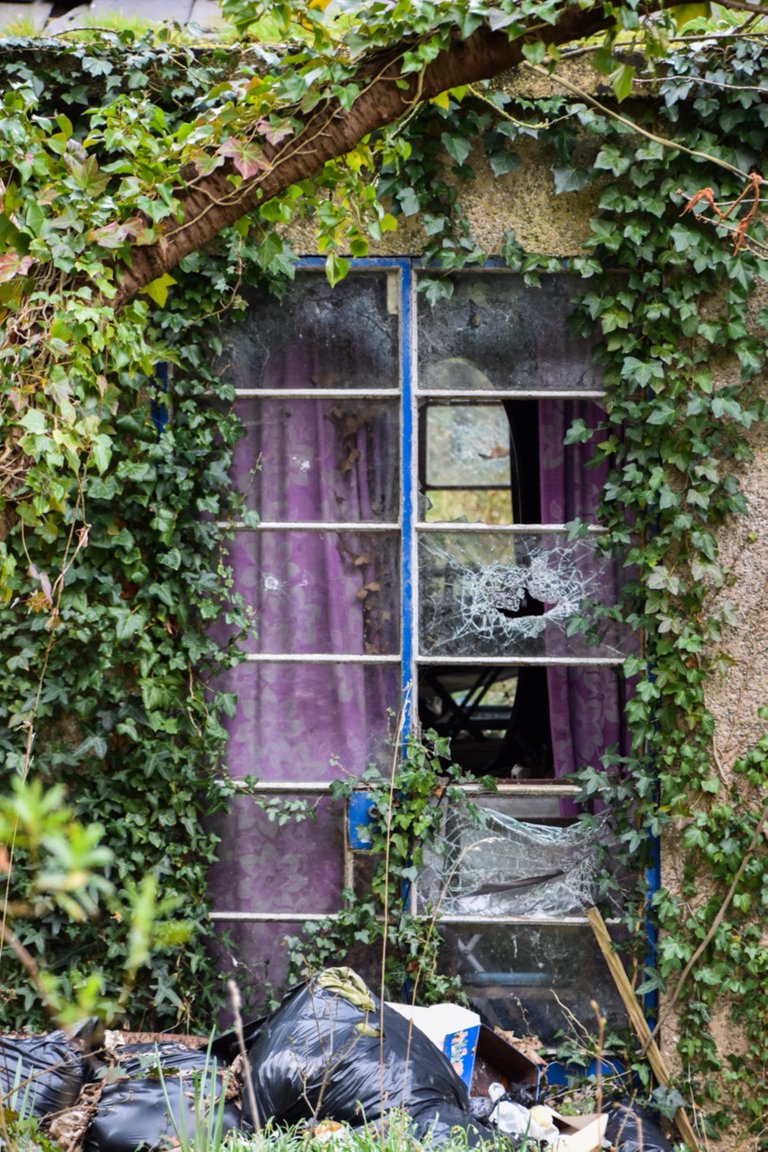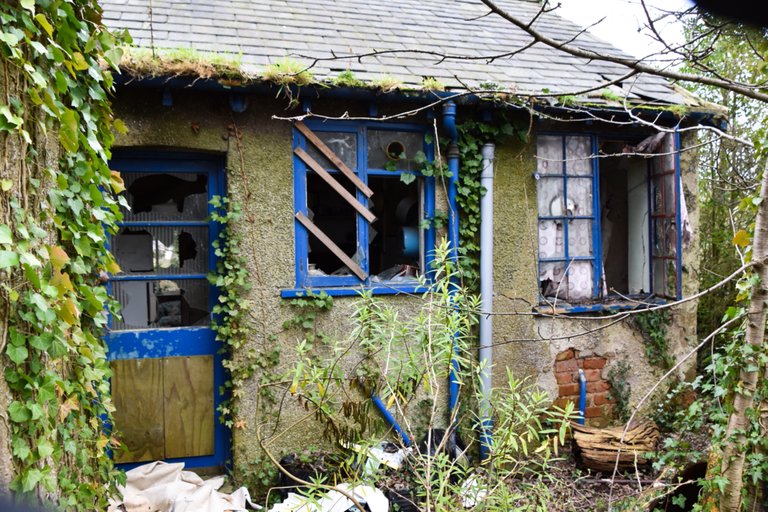 I wasn't in the mood for climbing through windows.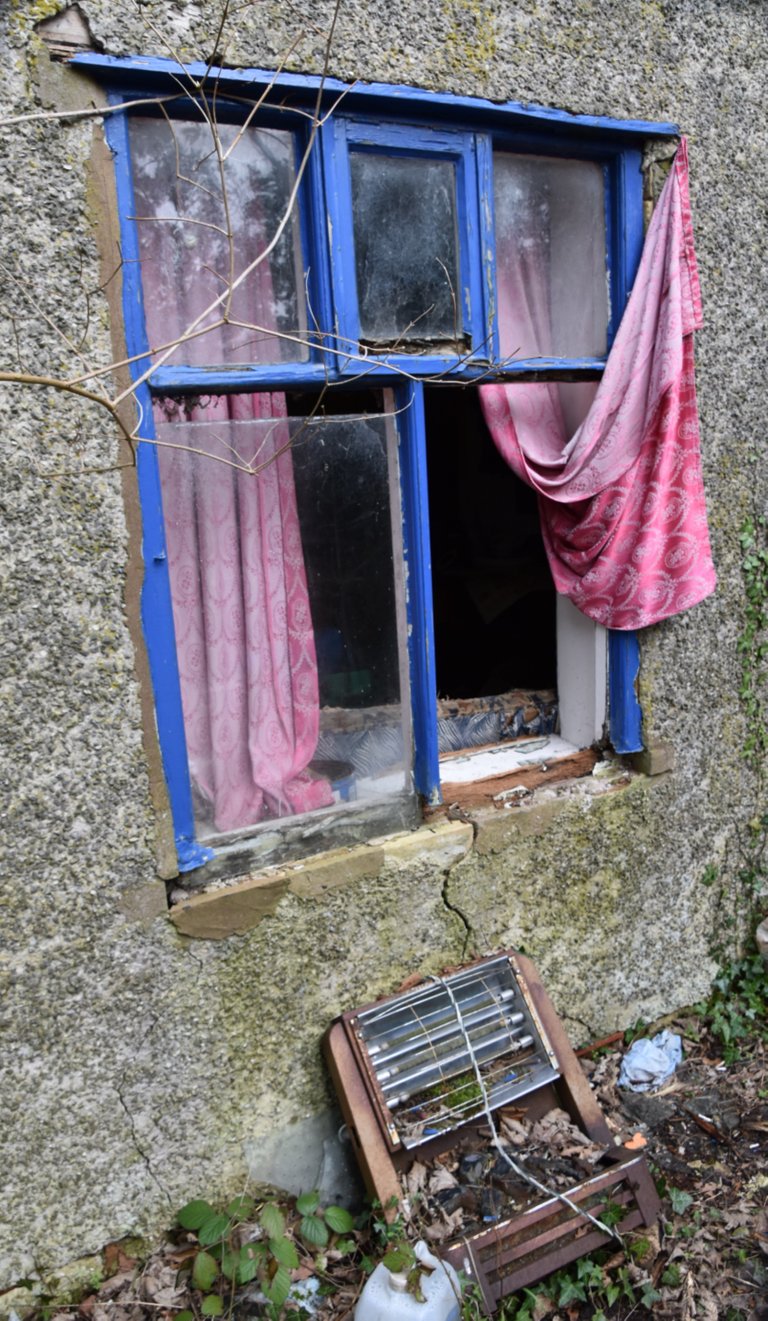 As I searched for an open door, ever closer to the open windows the sweet smell of decay wafting out was starting to give me a stiffy; the undergrowth becoming more dense and hence noisy:
fuck it: through the window I go.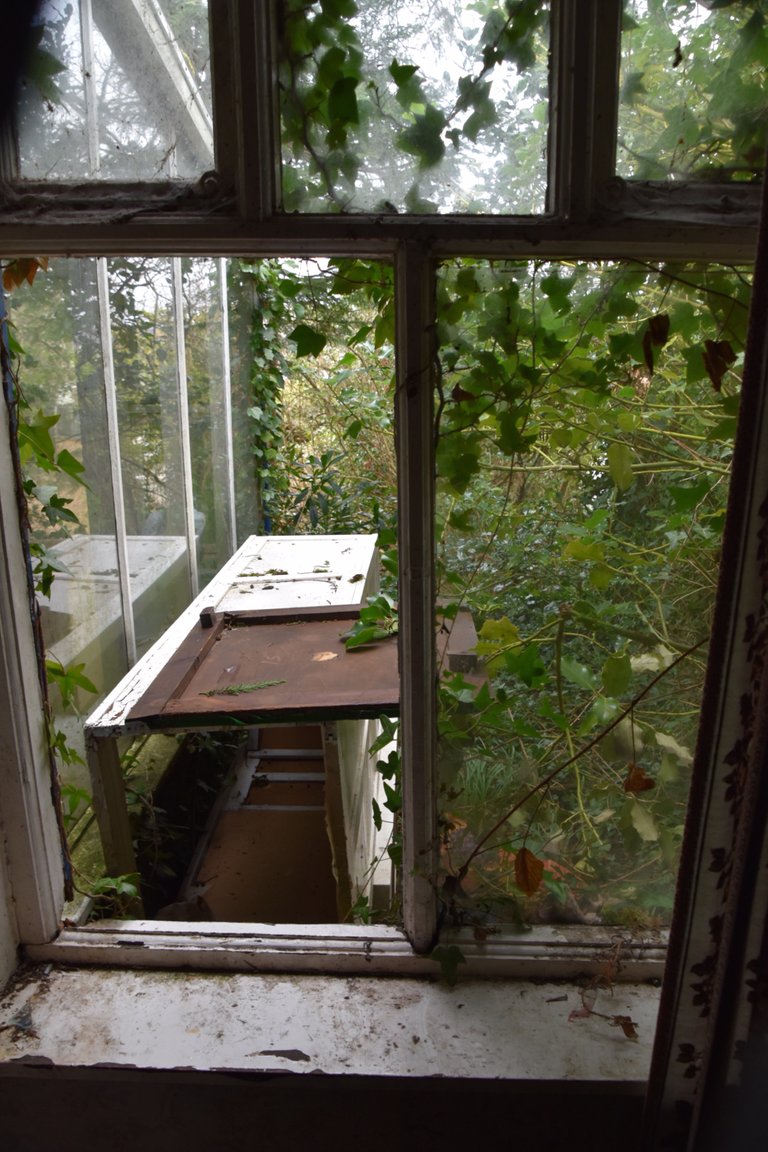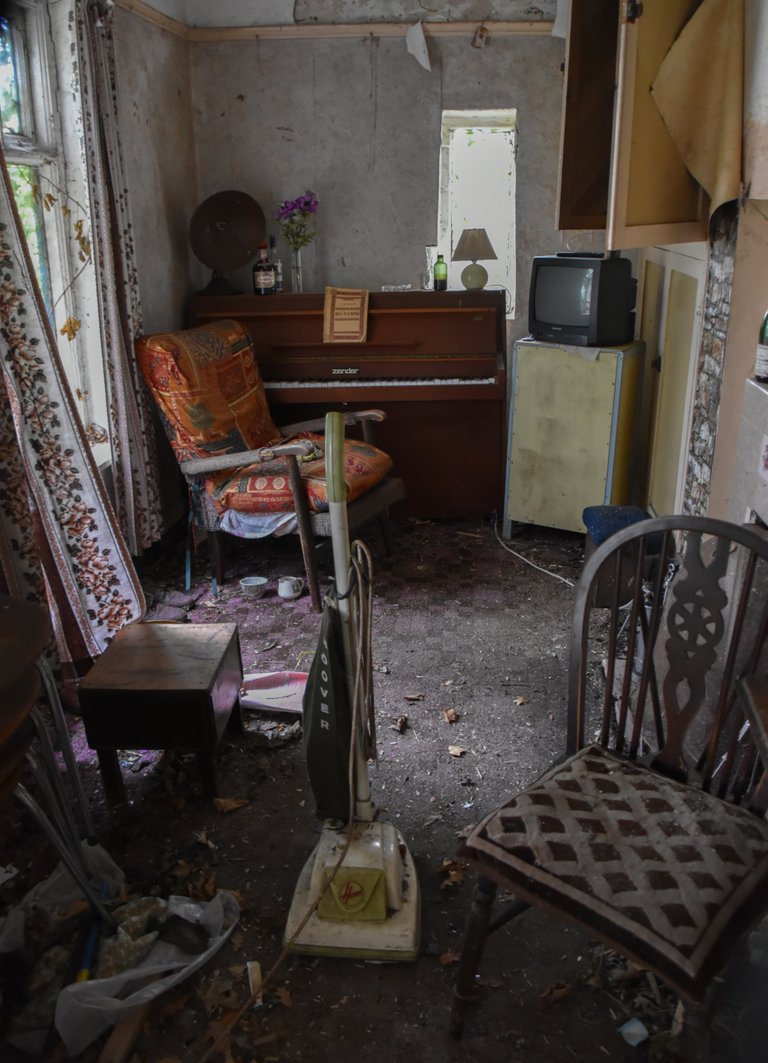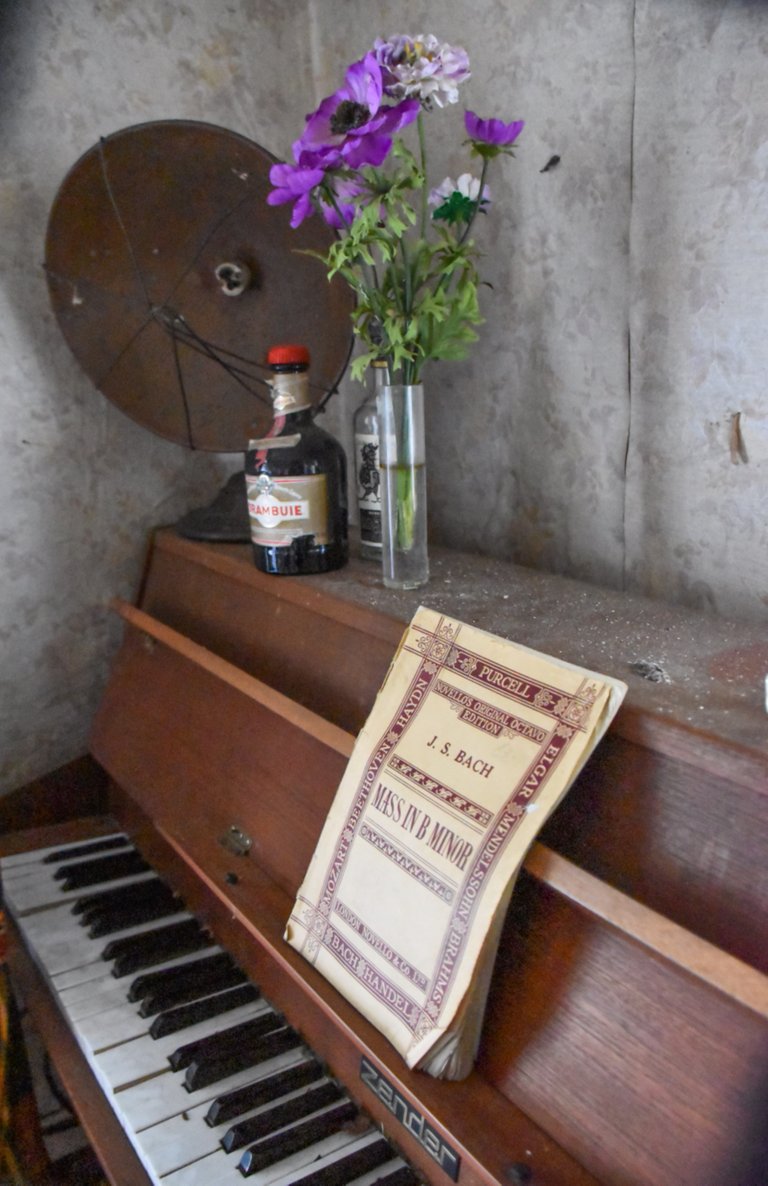 Not one, but two pianos, that's just overwhelming in such a small cottage,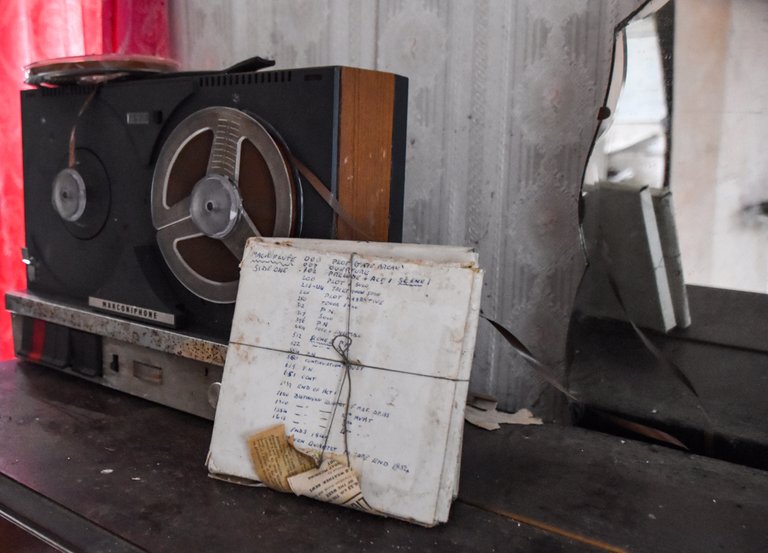 No MP3 player for this chappy.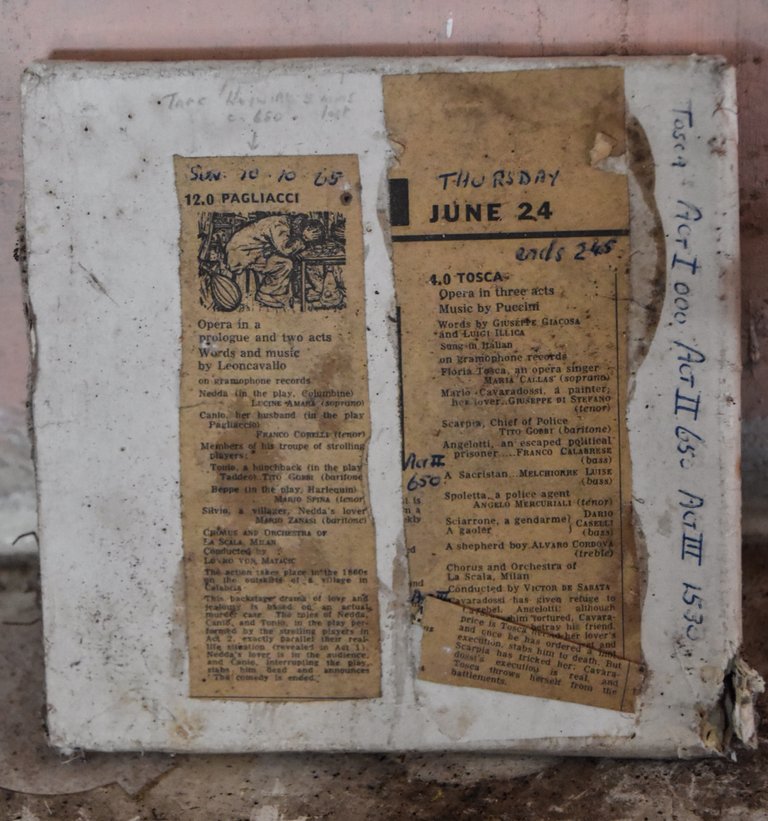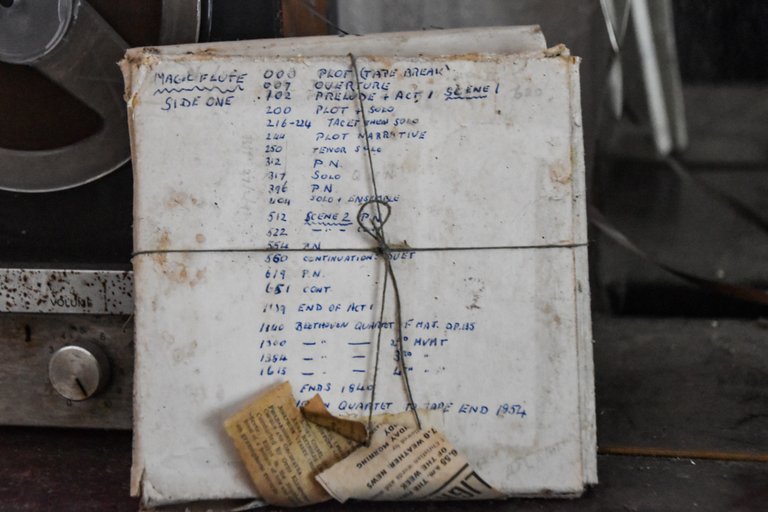 I suppose this crappie was one music aficionado,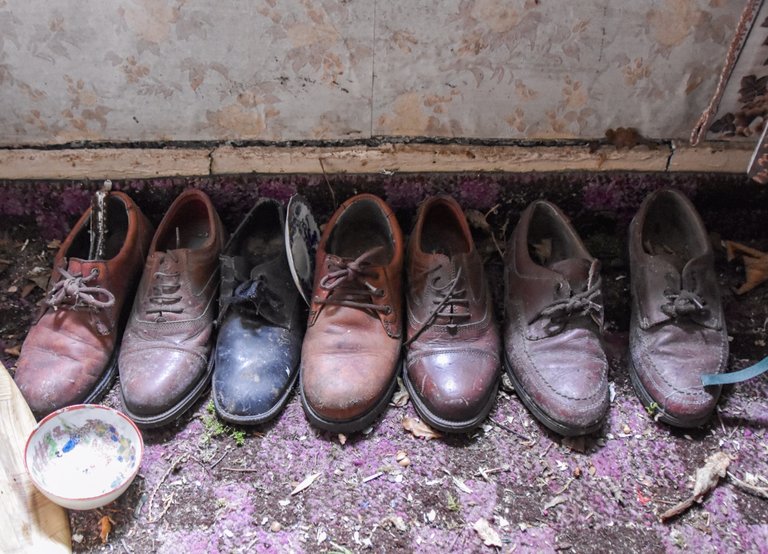 I hunted high: I hunted low
I failed.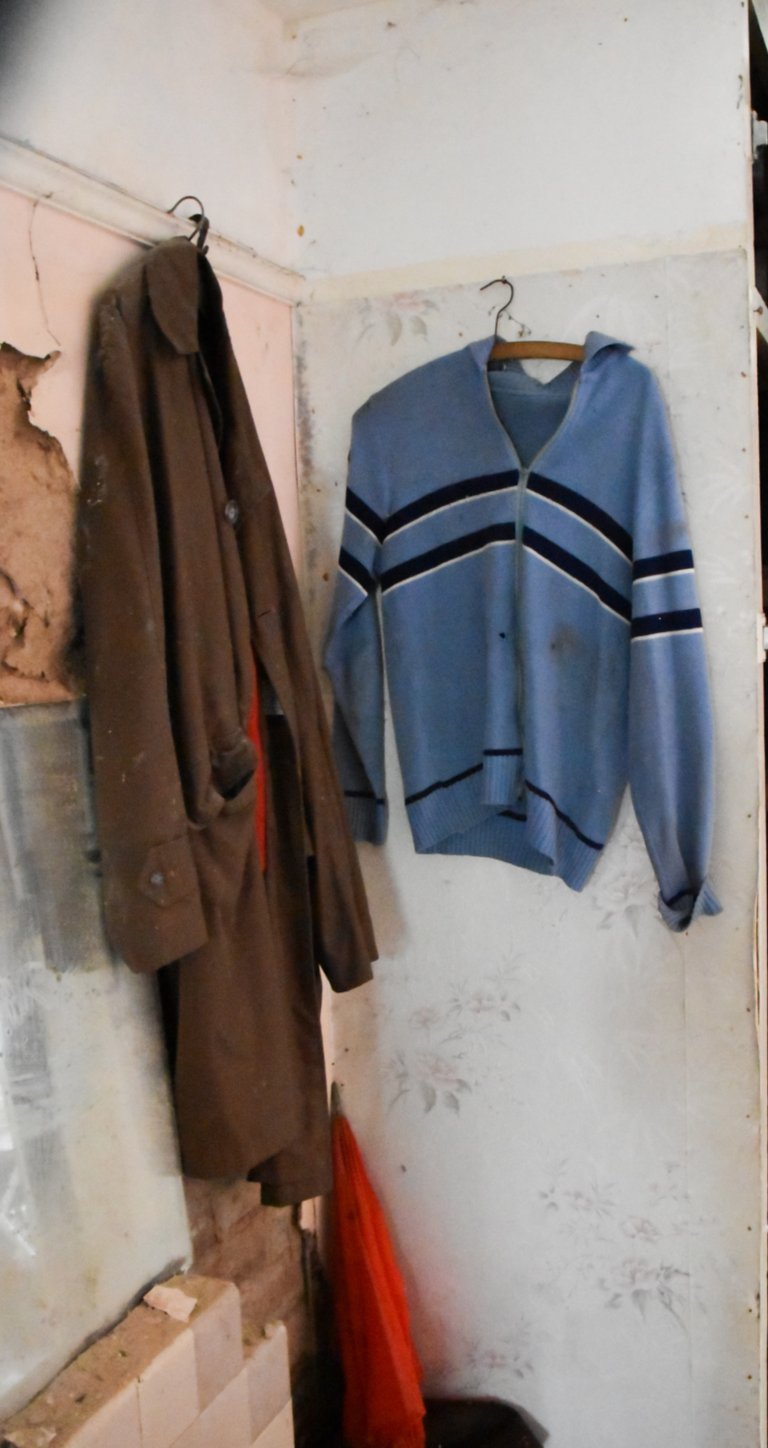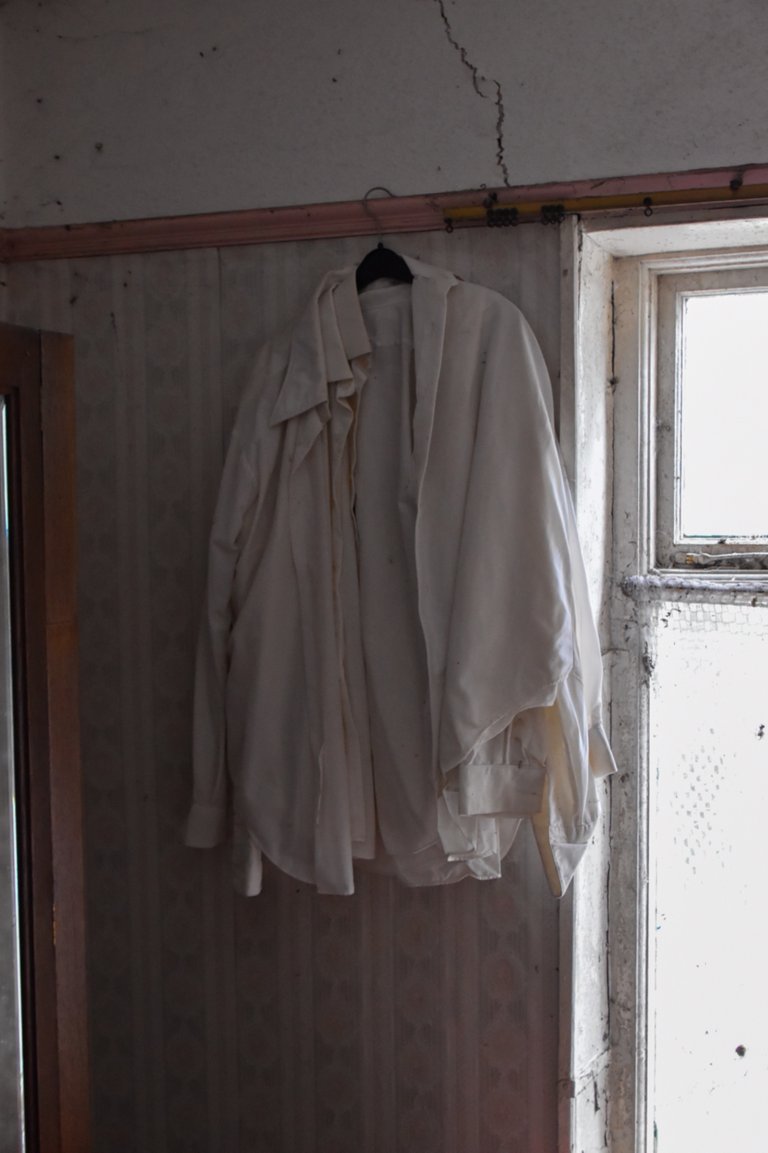 Random clothing hung from picture rails along with the remnants of old, very old, Xmas paper decorations.
How do I know? well the measurements for a start are in proper money, and I remember my old dad climbing into the attic every December to retrieve a box of similar garlands.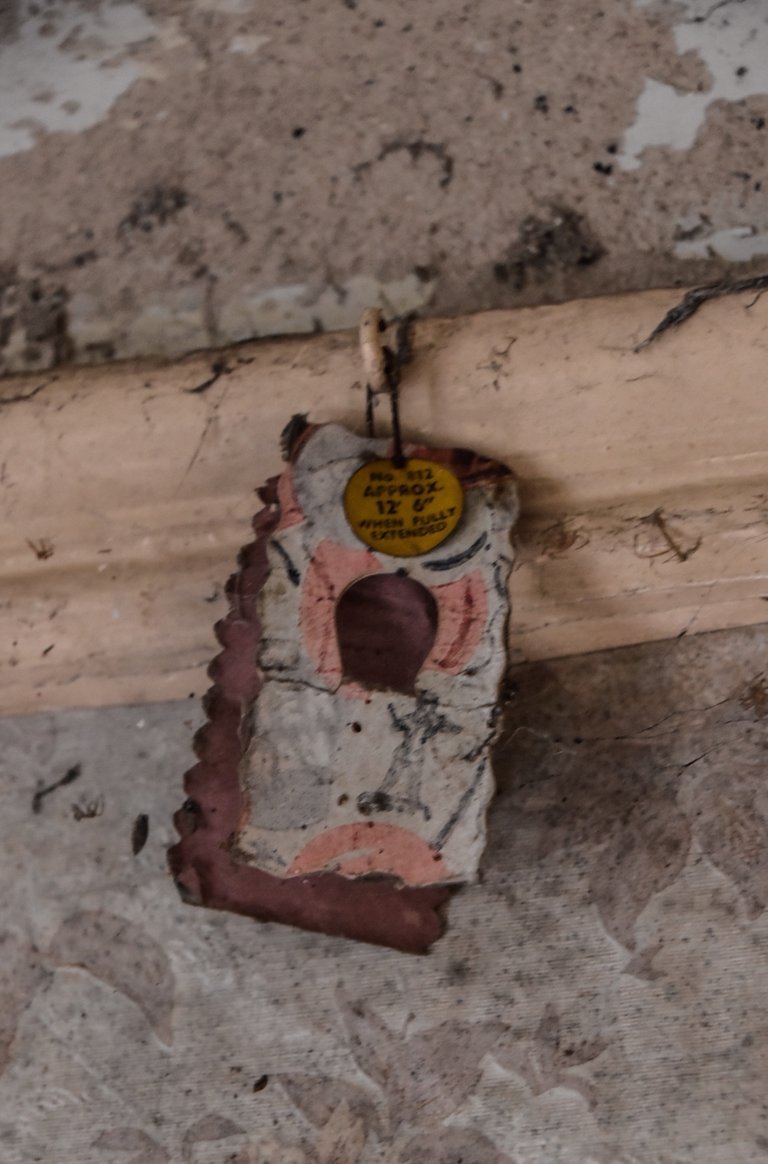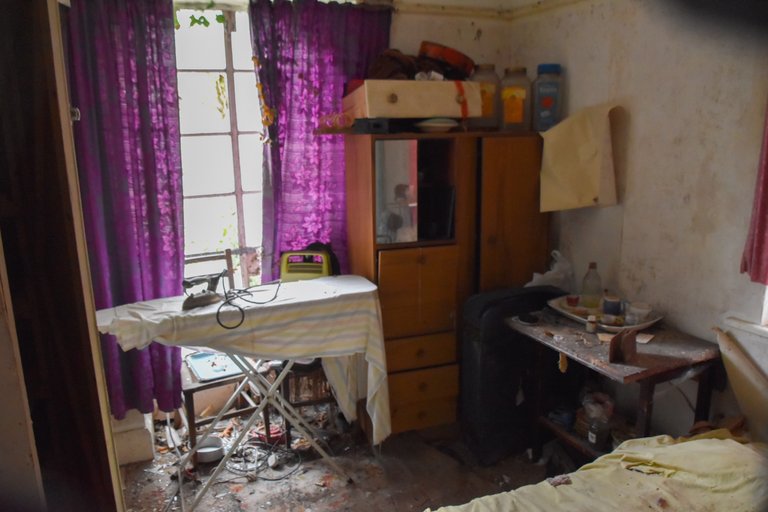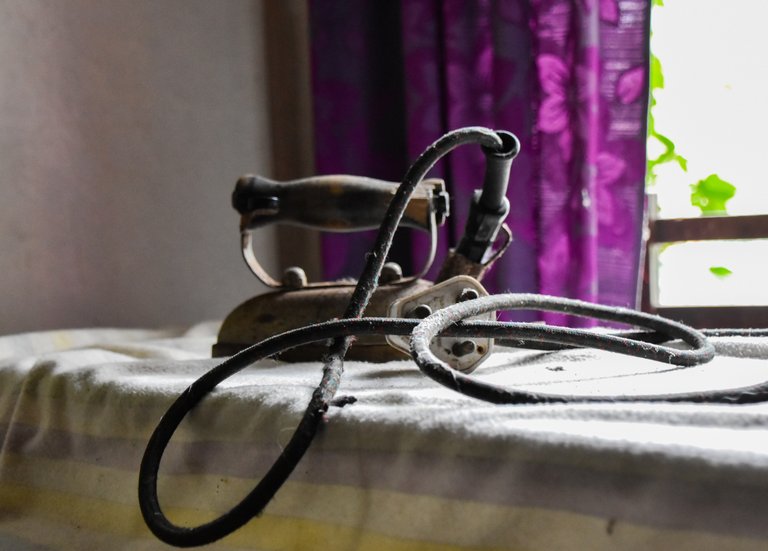 I think I would rather wear my clothes with creases in.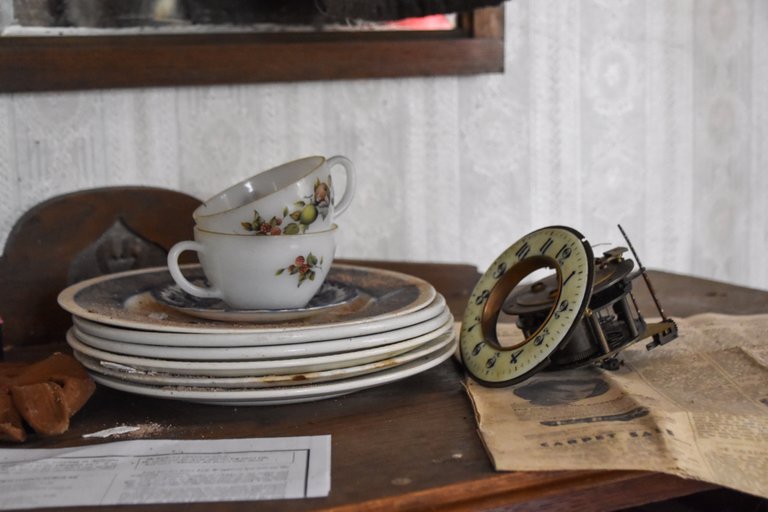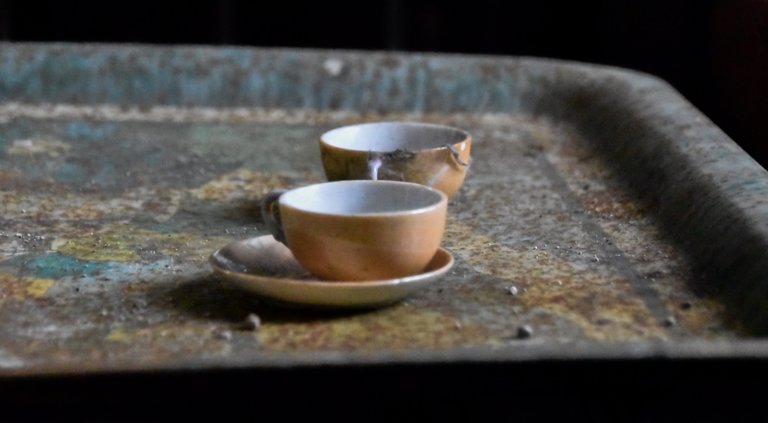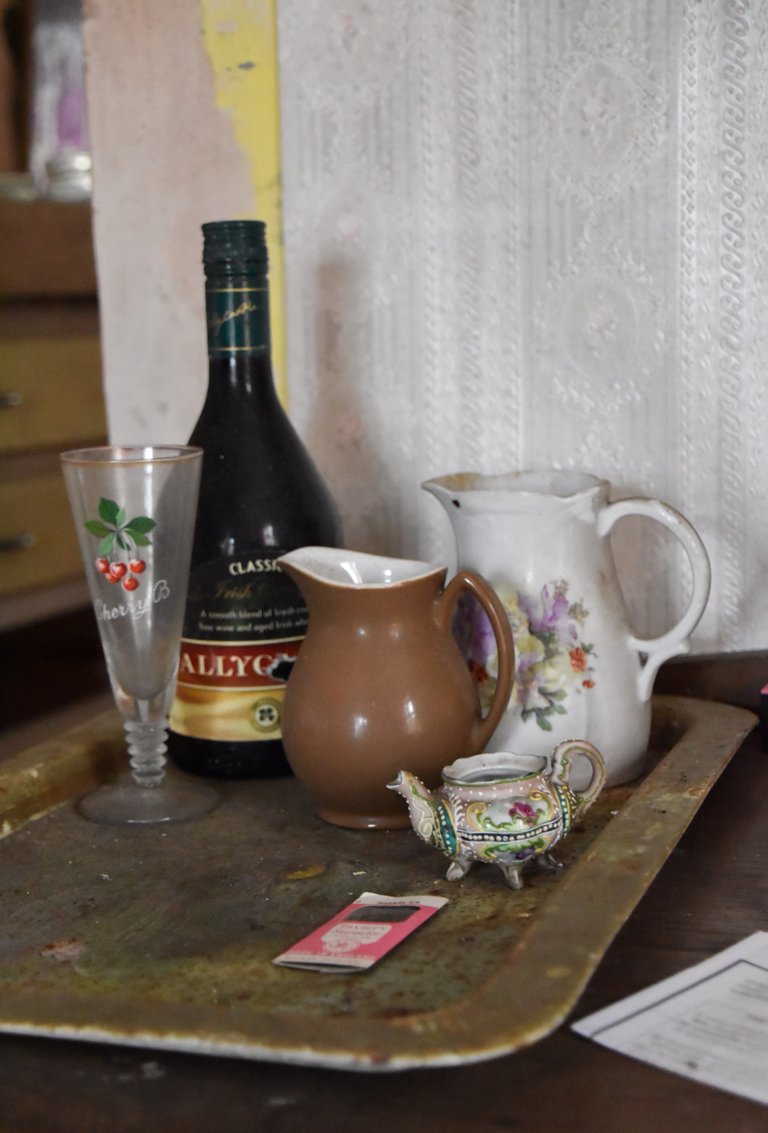 Looks like Ernest was a cricket lover too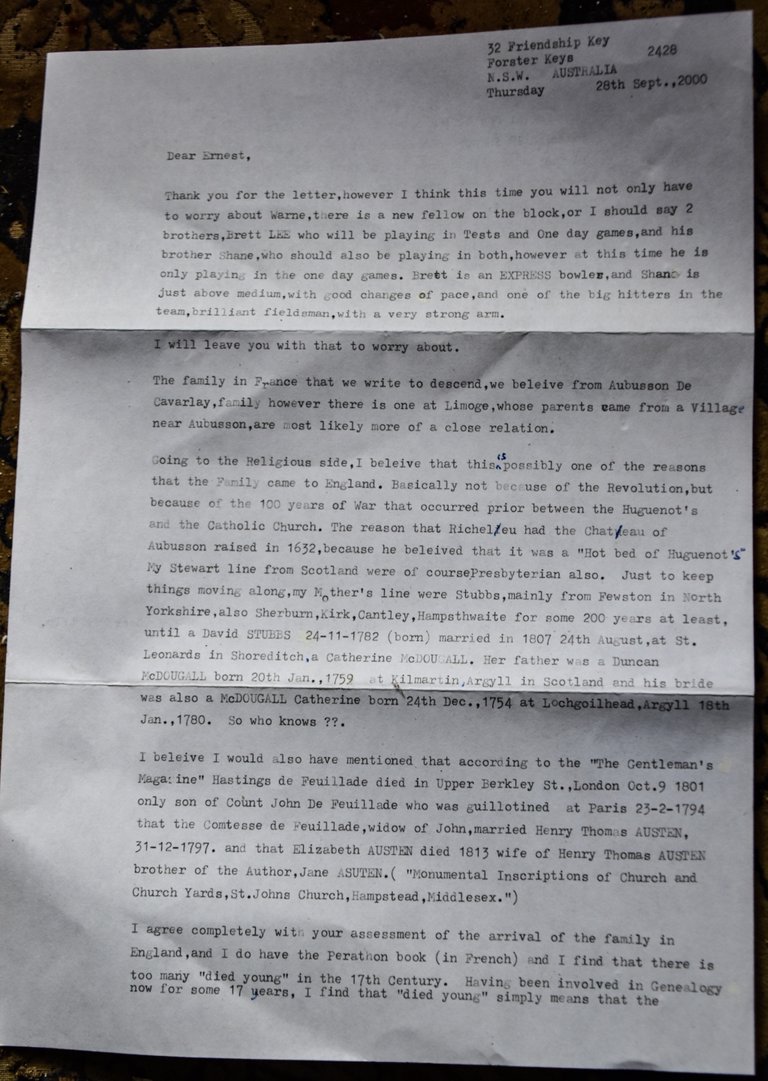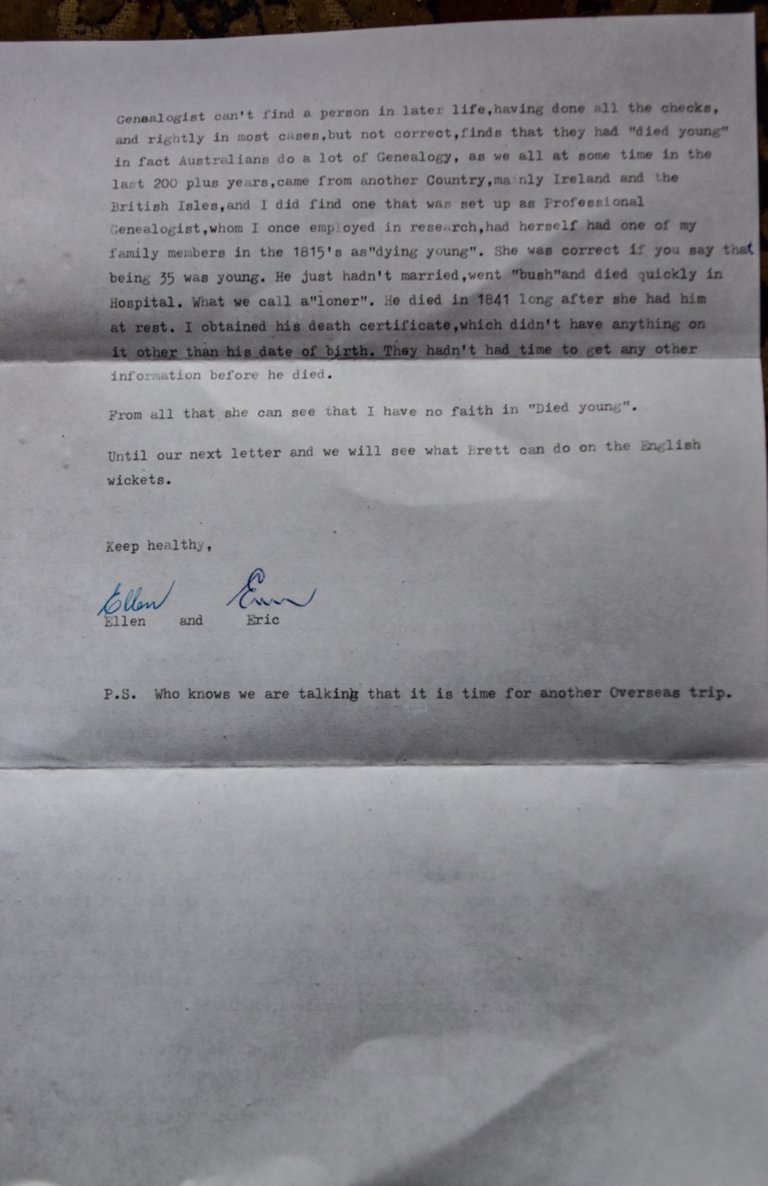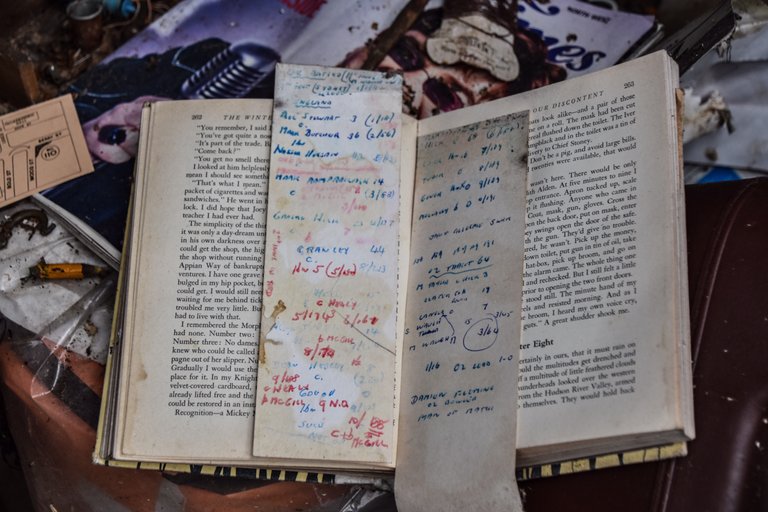 The book markers, with scribbled scoring annotations.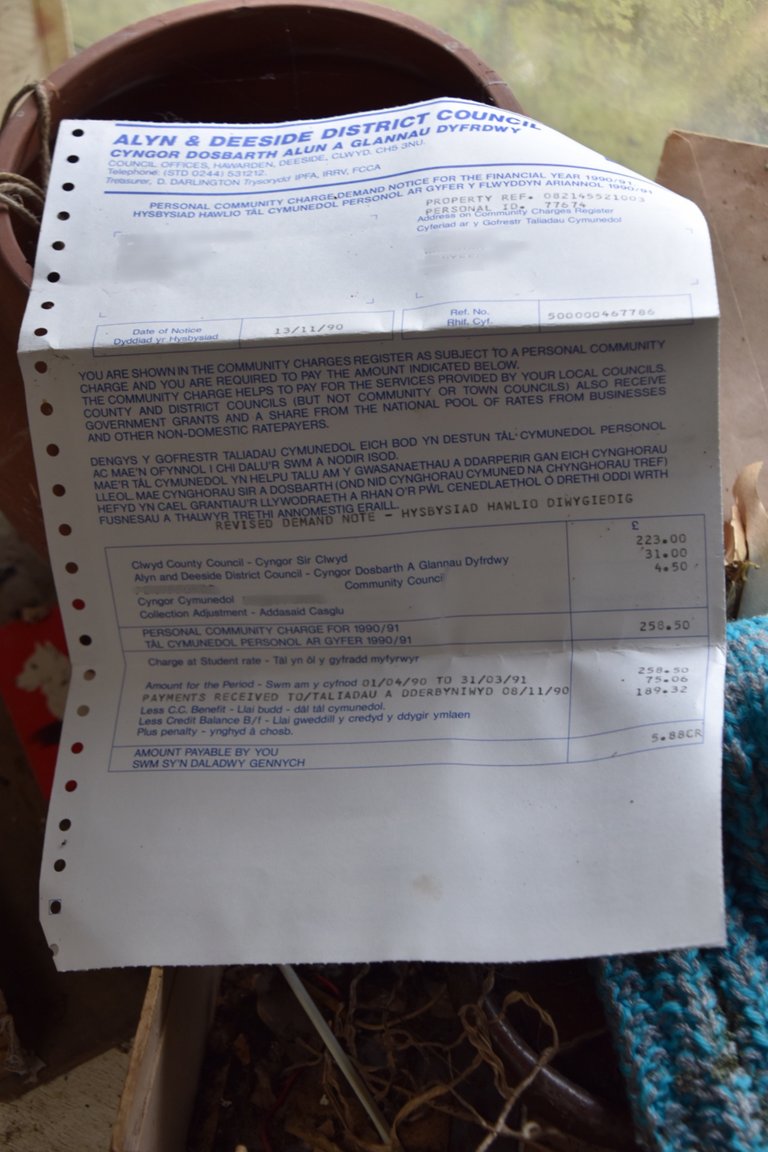 Counciltax documents from the 90's,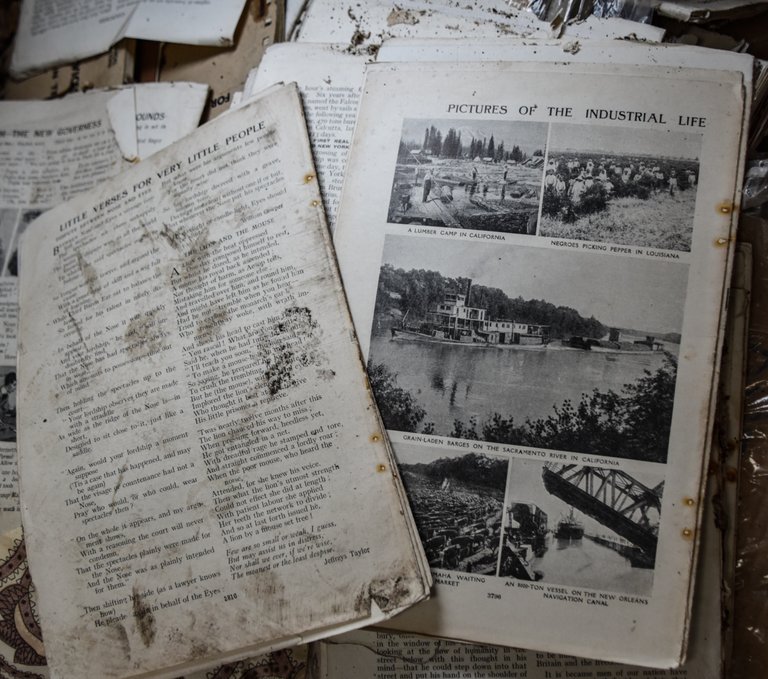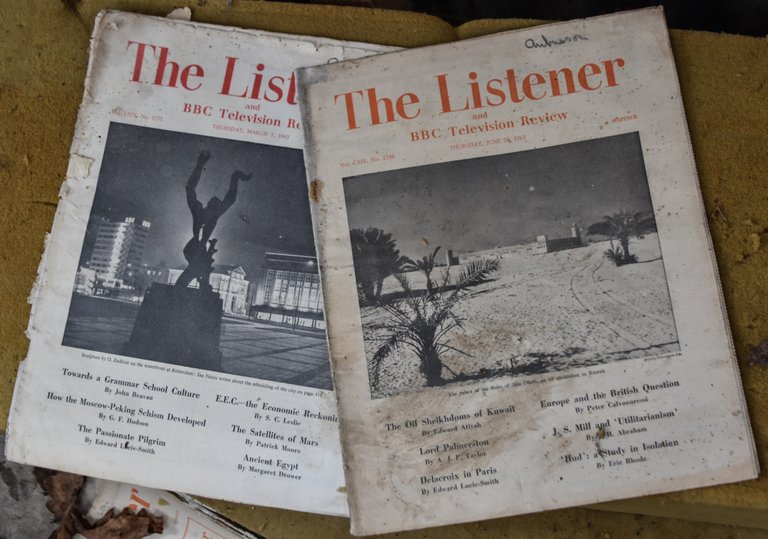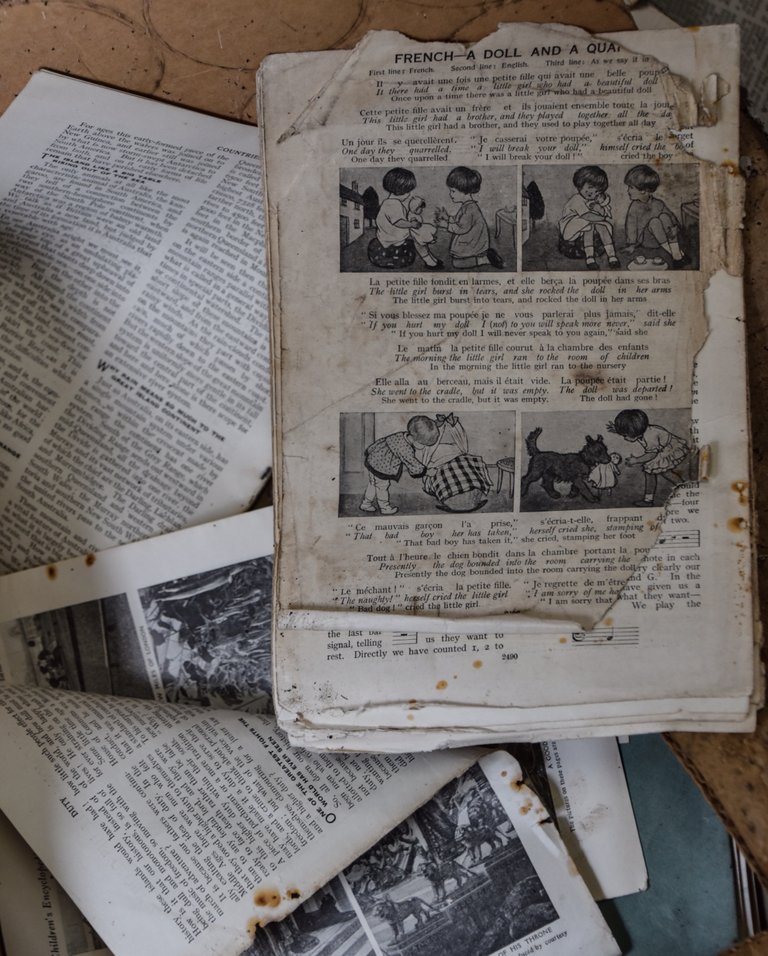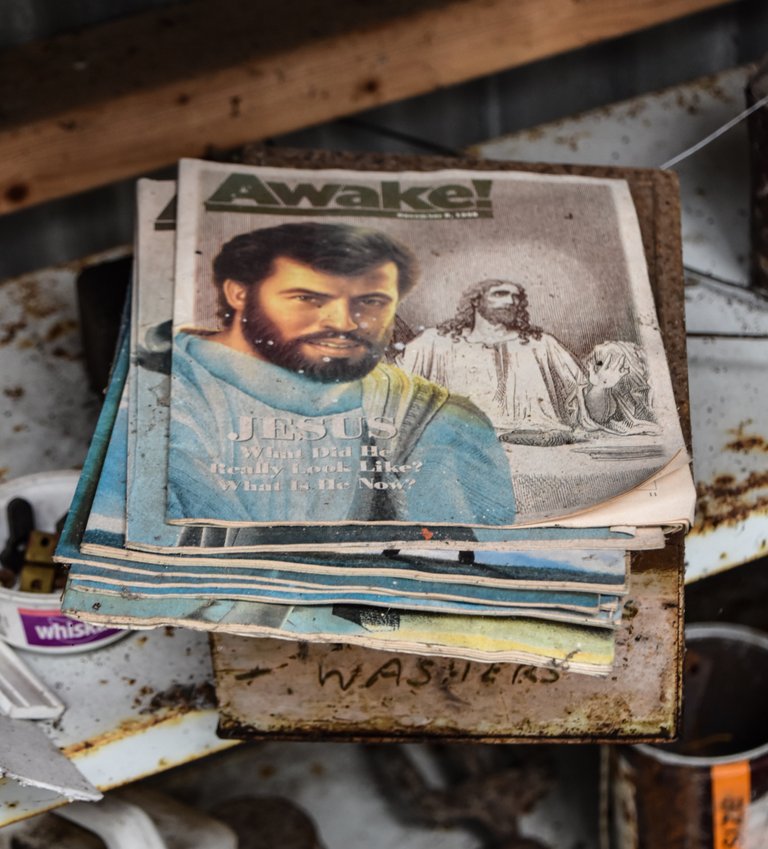 And a selection of various publications from further back in time.
"Negroes picking peppers in Louisiana", what quaint times we lived in
I'm sure the garden views from the kitchen were enjoyable once.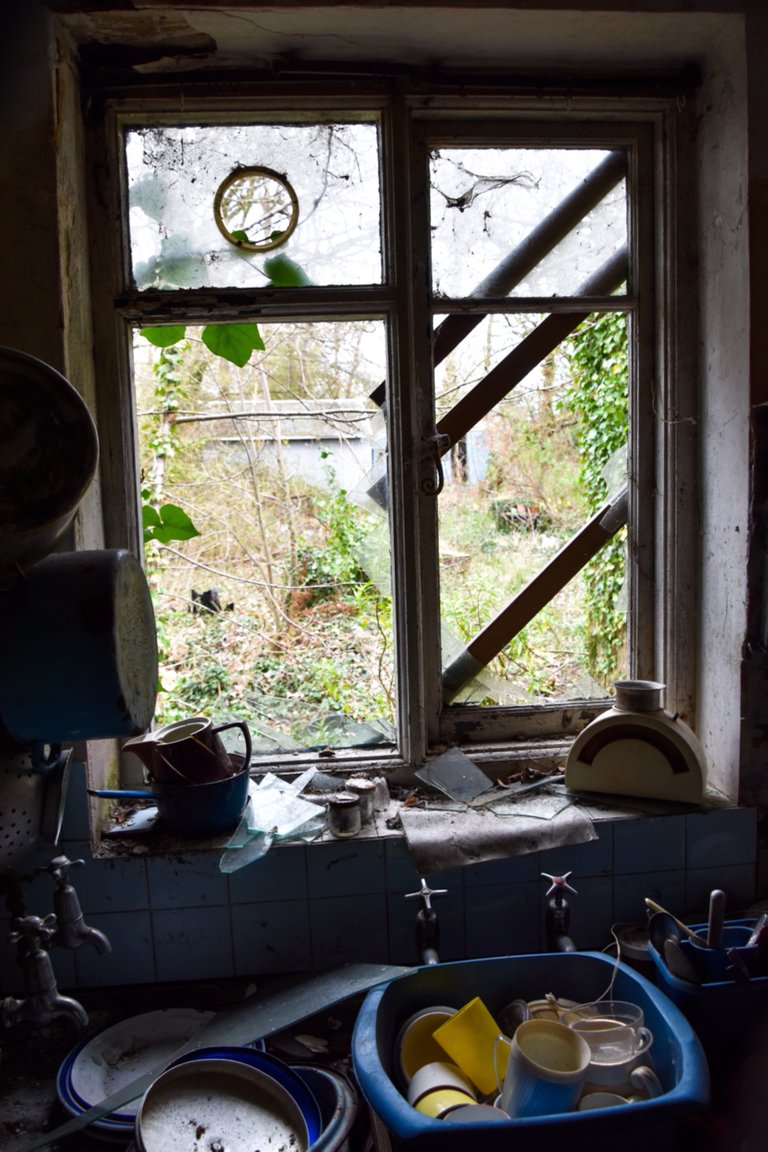 I've never seen a kitchen sink before with two sets of taps, thinking "slightly over-engineered"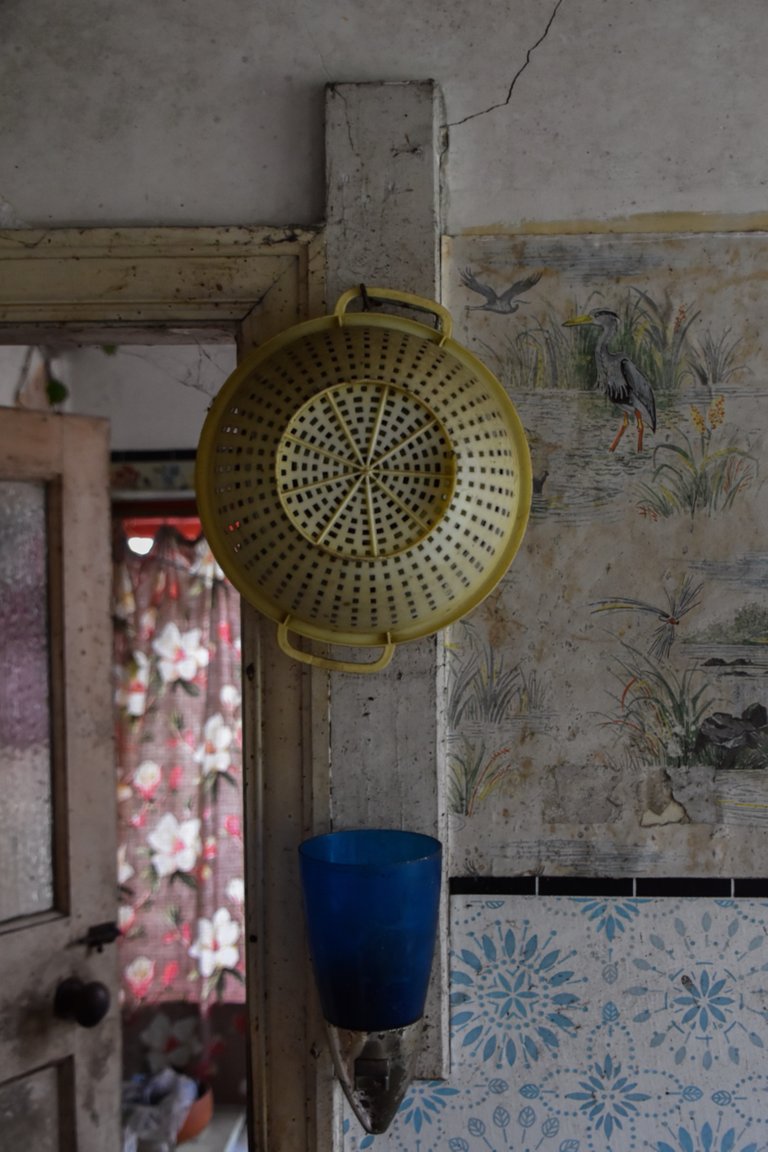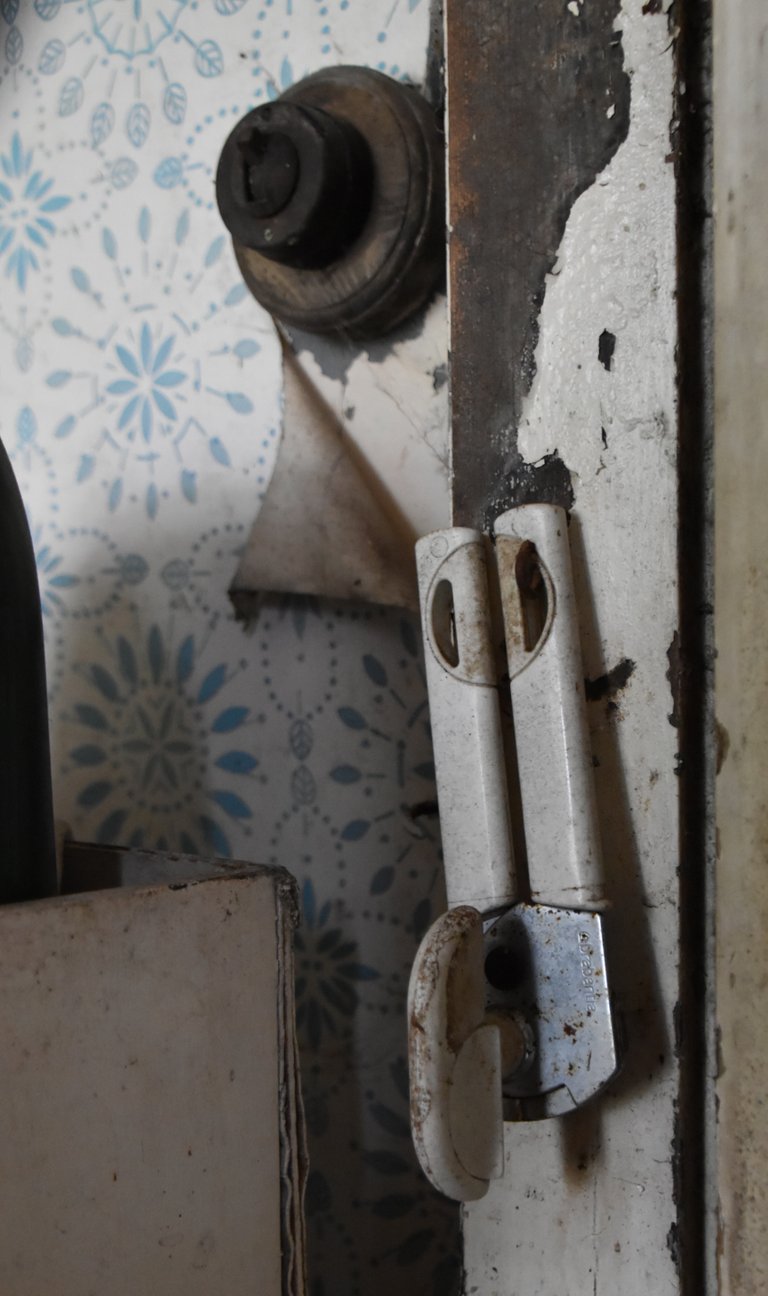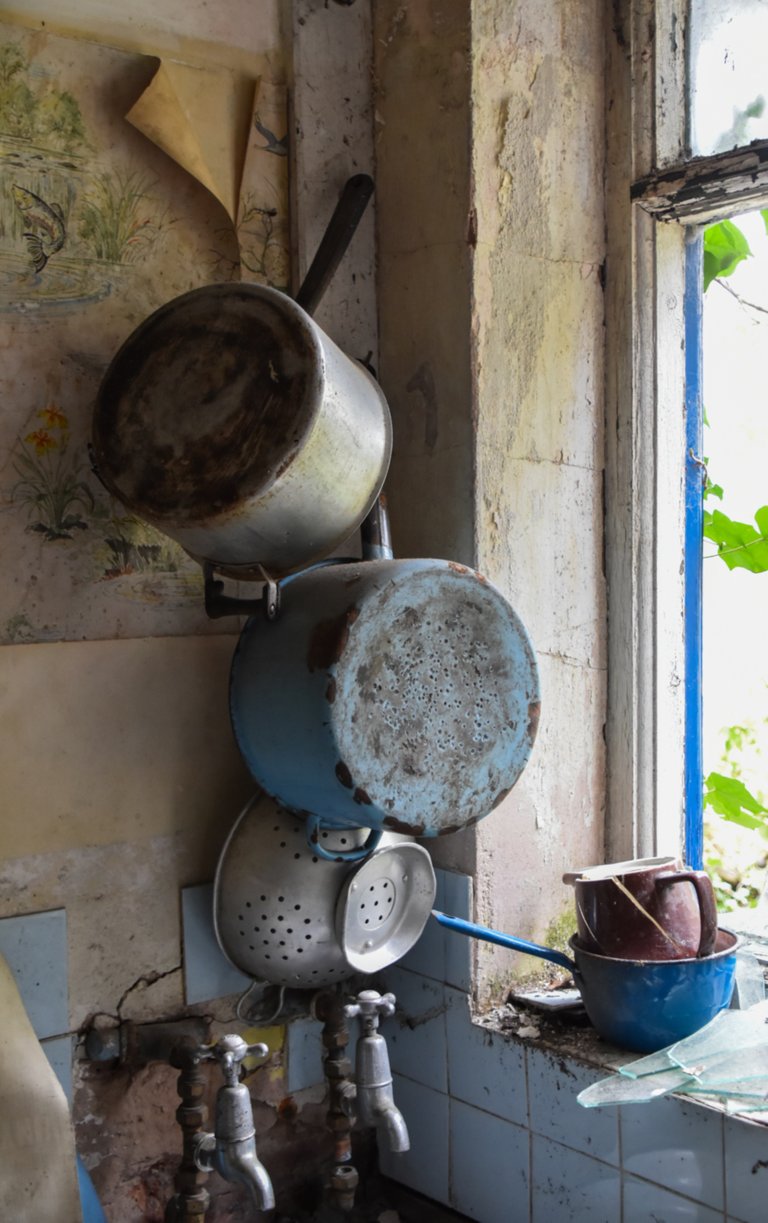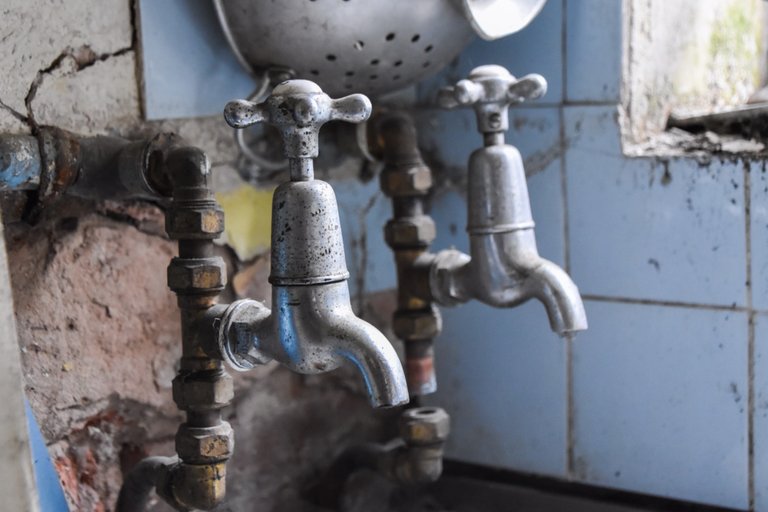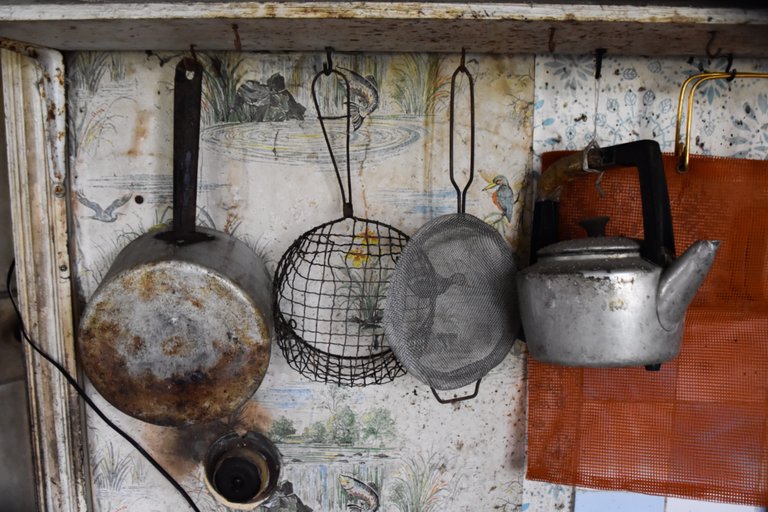 Everything has its place, stored neatly on a hook or a nail.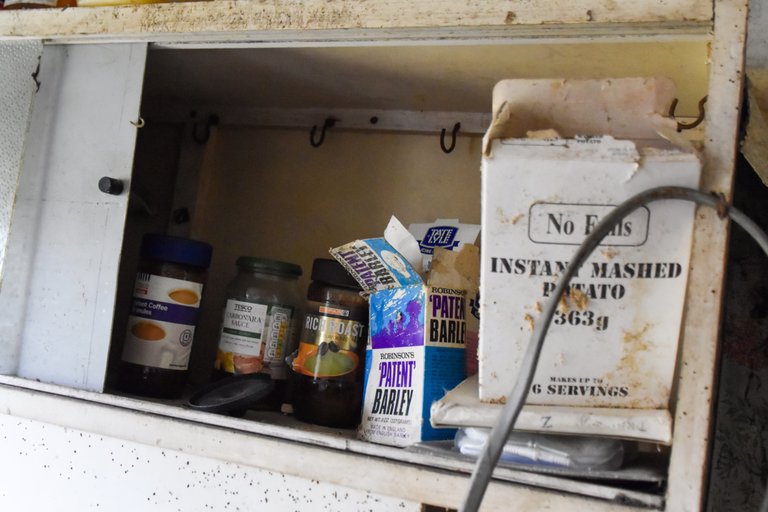 No frills instant mashed potato, a staple, part of your 5 a day bollocks, or whatever diet the nanny state are trying to impose upon the weak minded sheeple.
A bathroom, a convenient place to hang your pants to dry when you are bereft of a tumble dryer.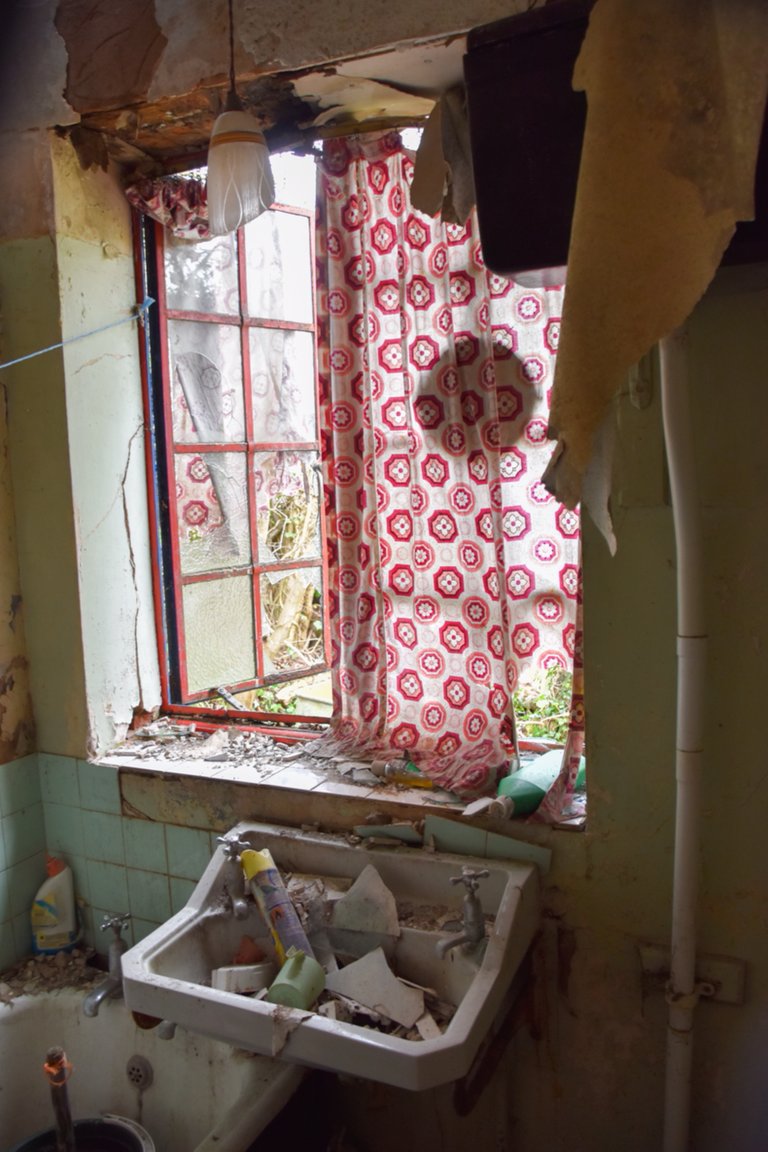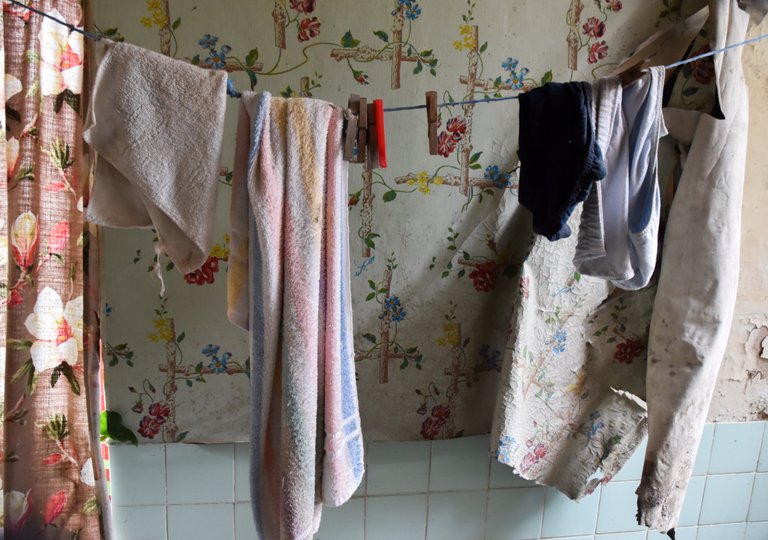 And how quaint soft gentle bog roll accompanied by sheets of Izal, for those stubborn stains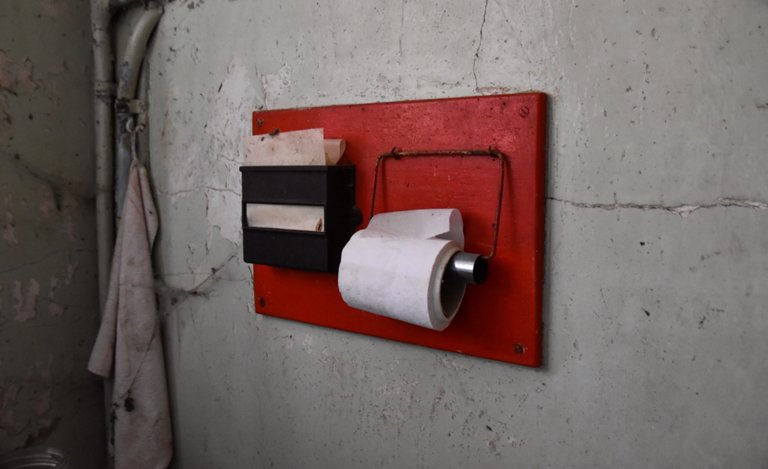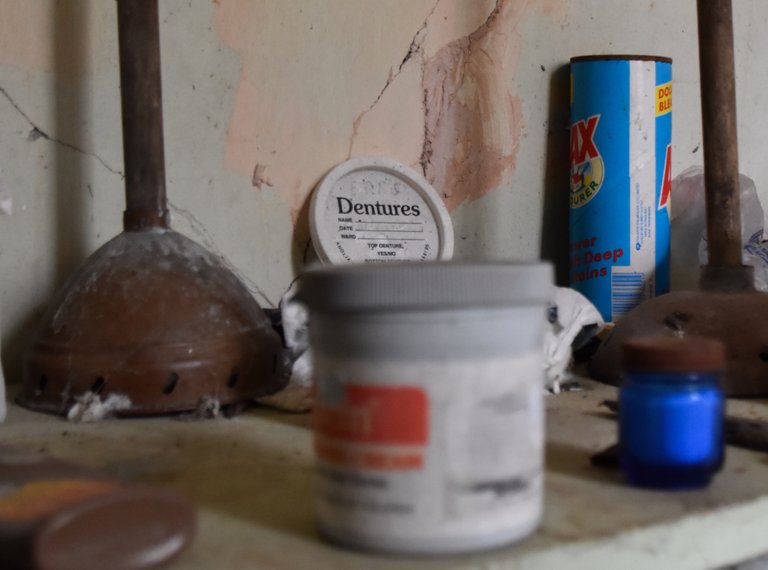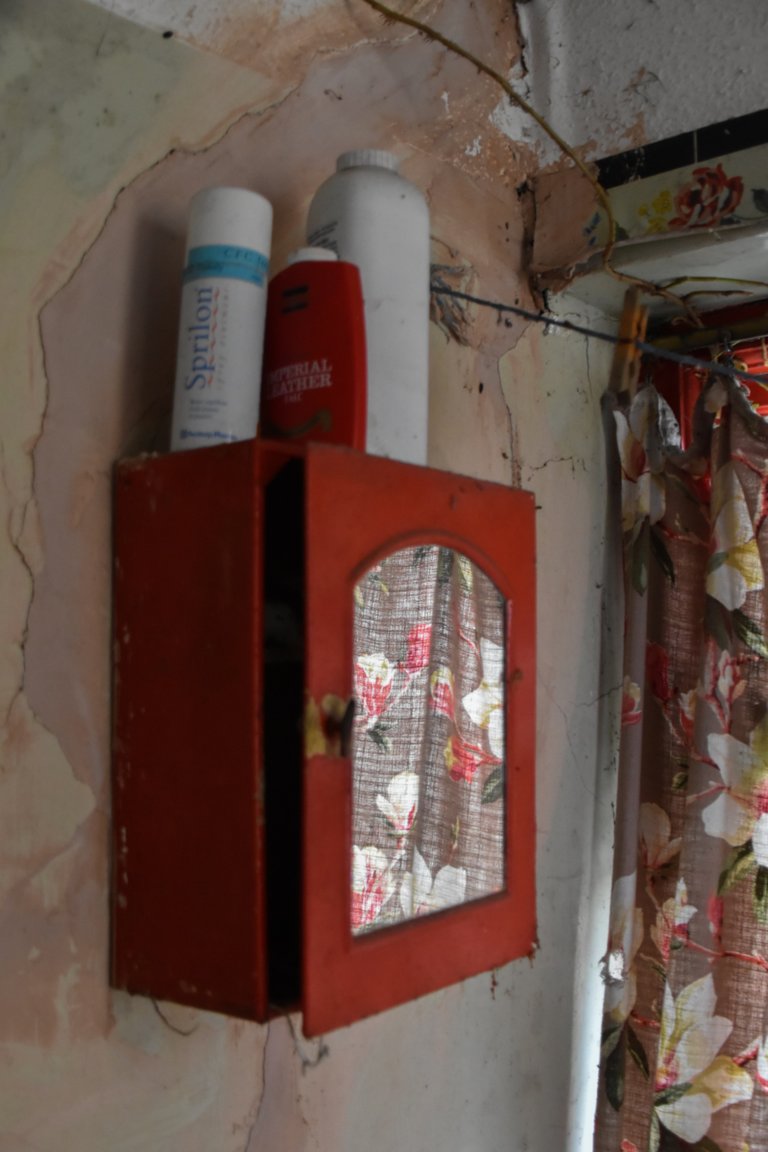 Fluffy toys , well one flea bitten teddy bear and a head.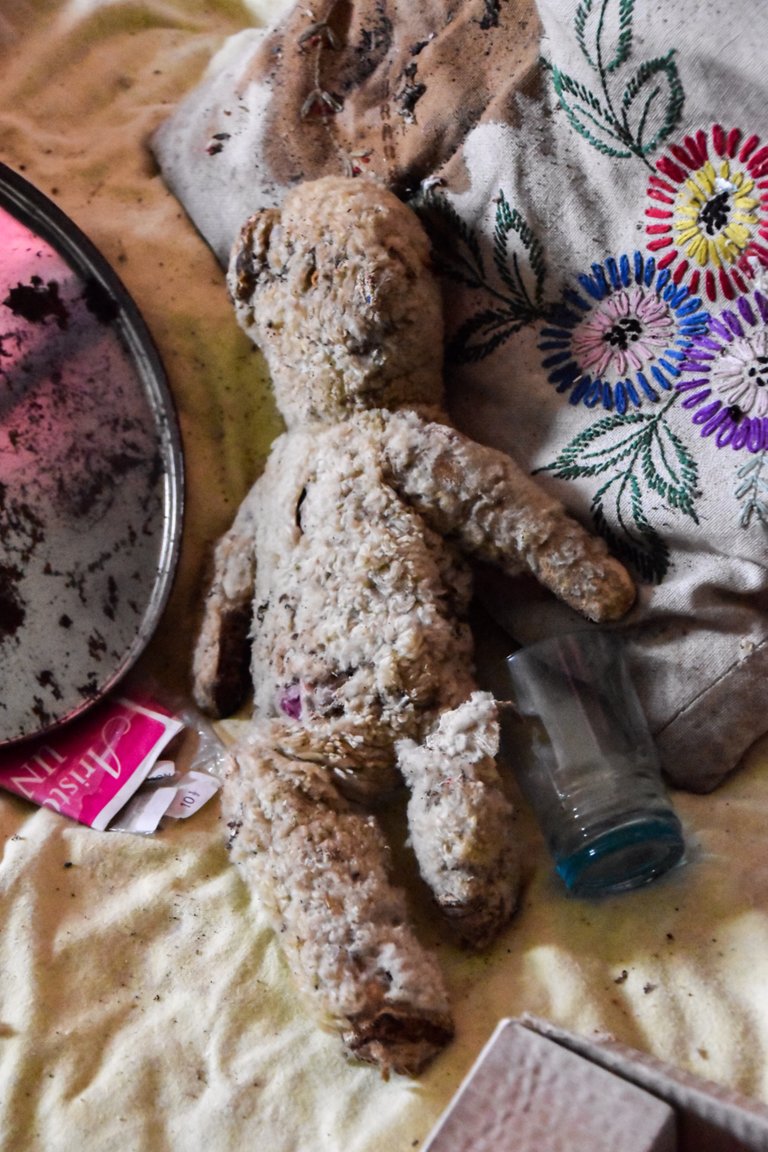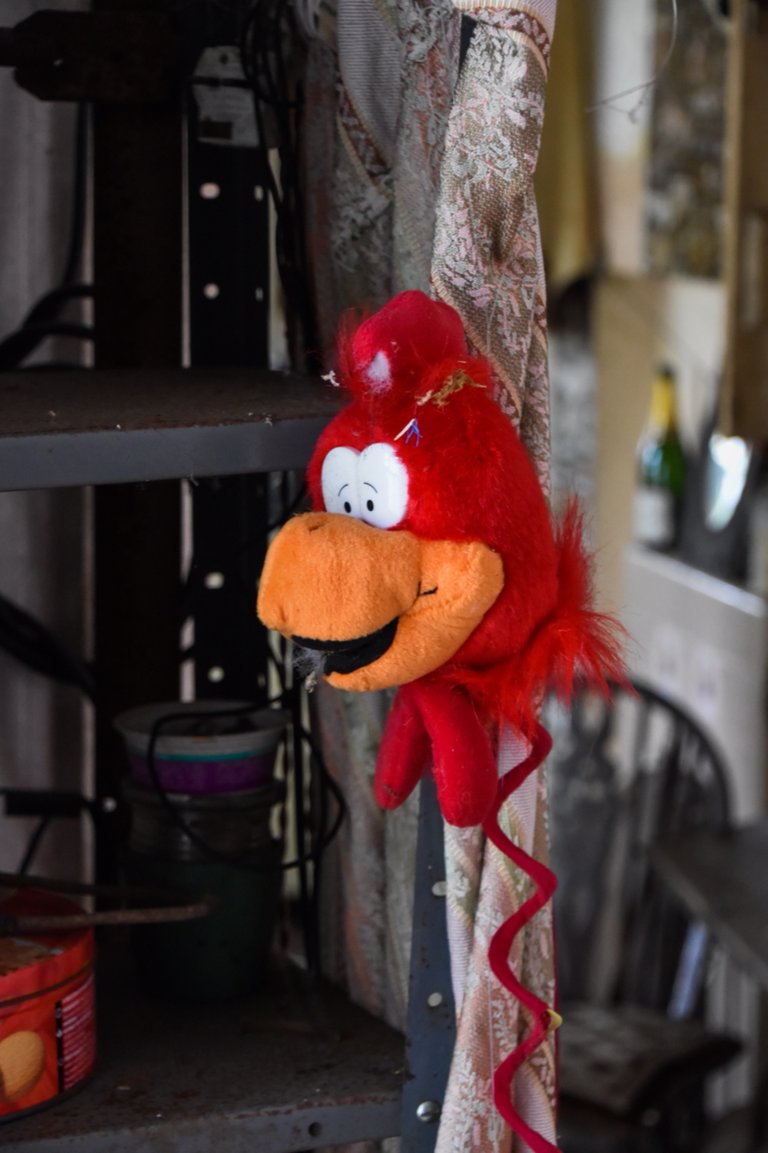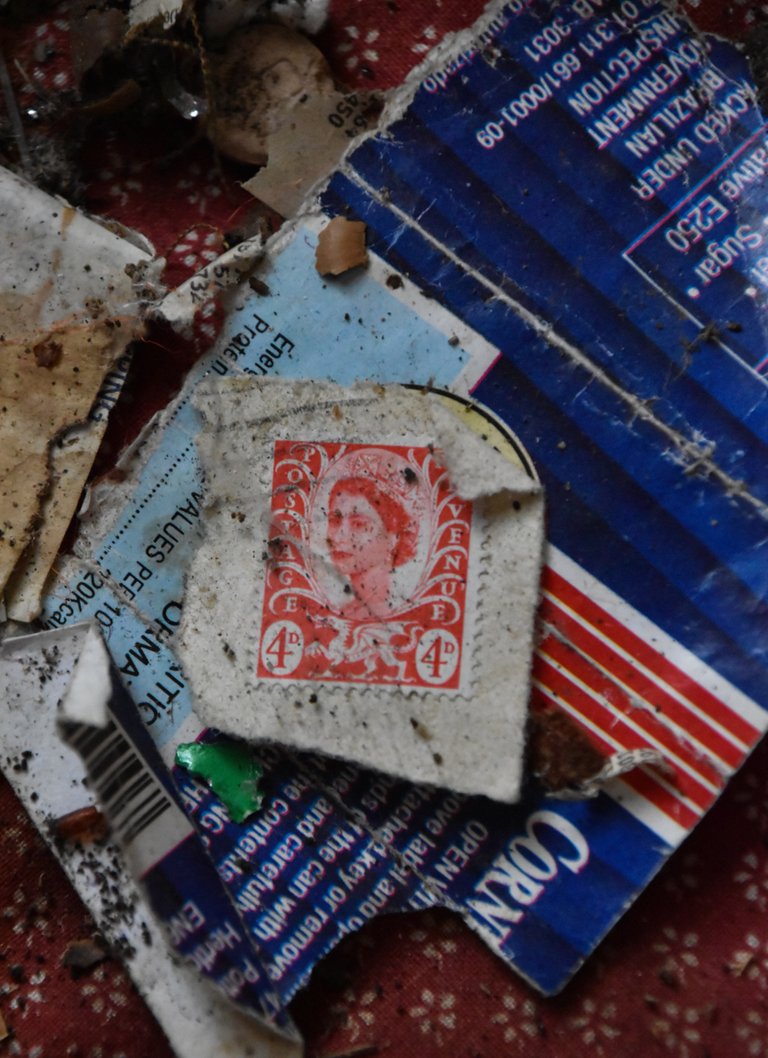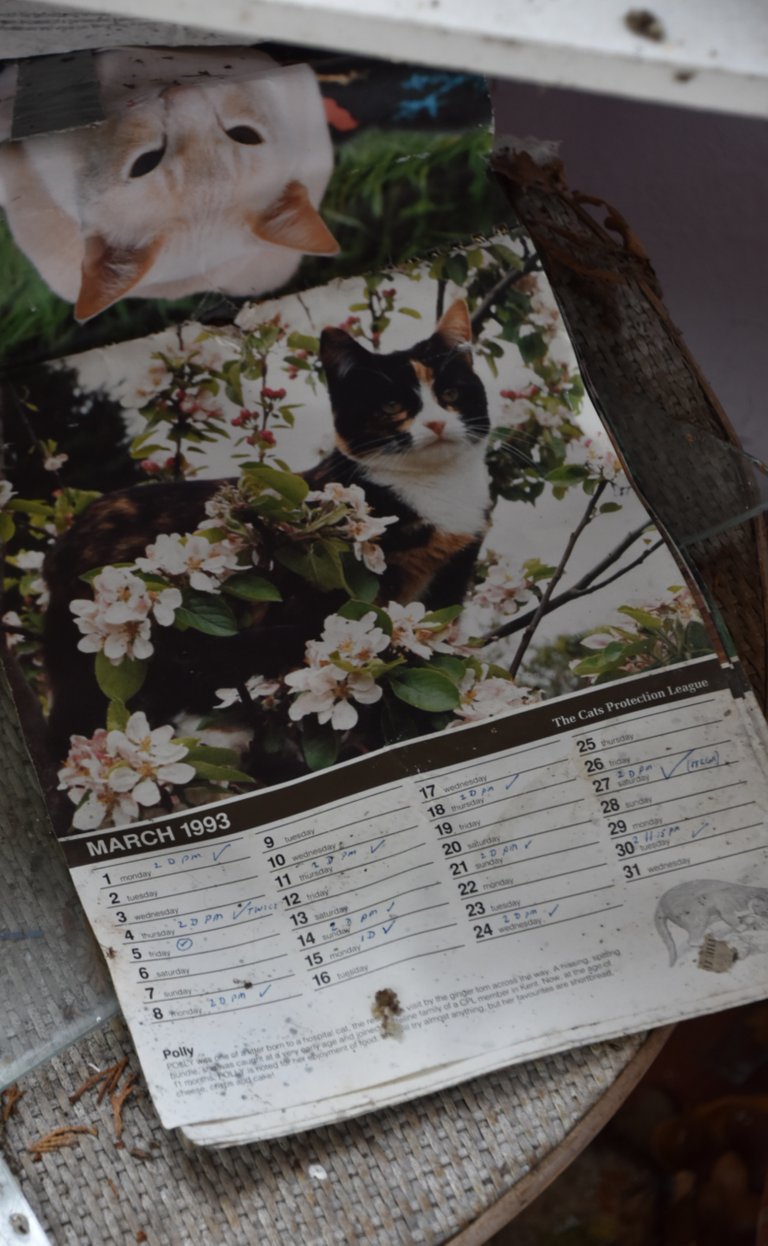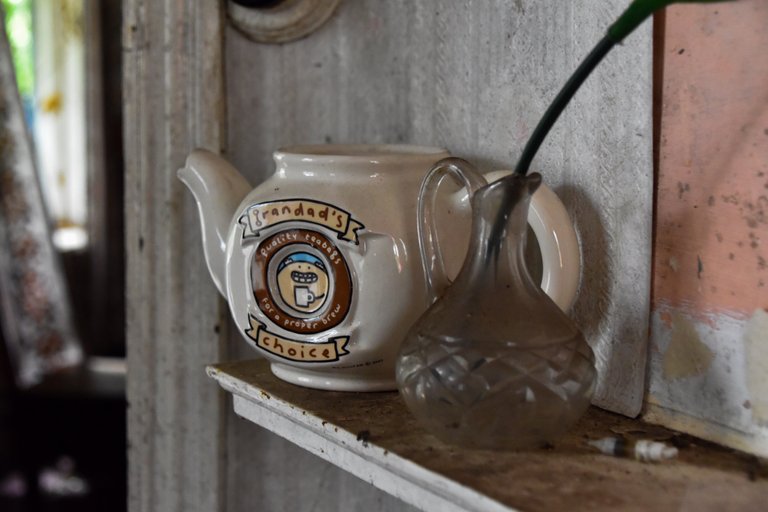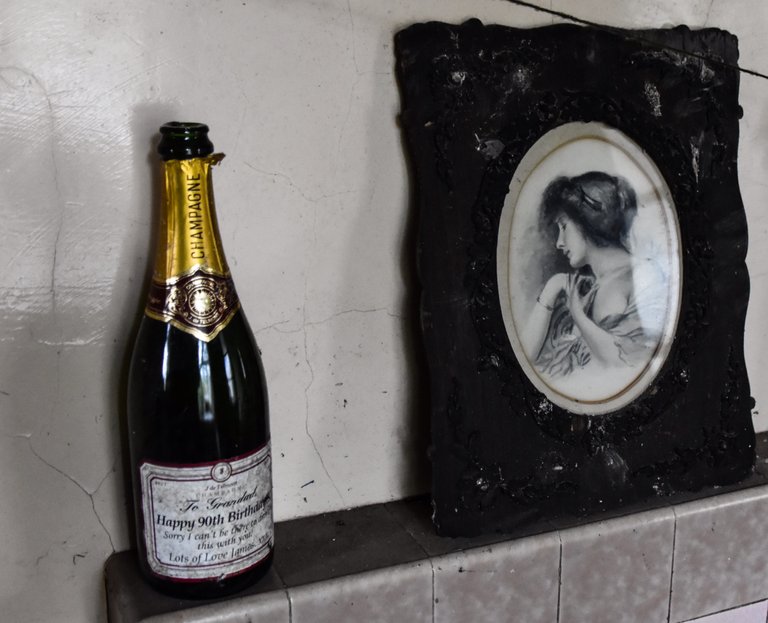 Well if this old boy got to 90 years of age eating no frills instant mashed potato, get me to fucking Waitrose ASAP.