This was so much more civilised, able to pull off the country lane, less than a 50 yd stroll.
Be still my beating heart.
This place is currently on the tour bus route, visited by many. As yet undamaged.
The steps covered with tripping hazards the handrail not of much use.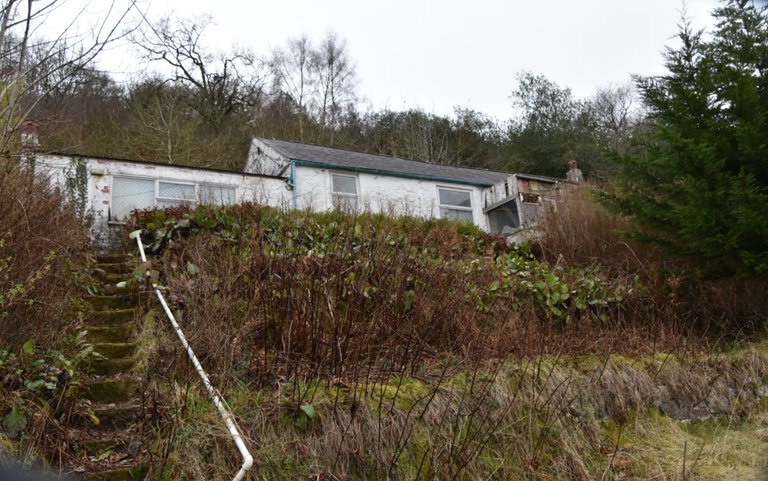 The font door not even on the latch, brought me into a porch come conservatory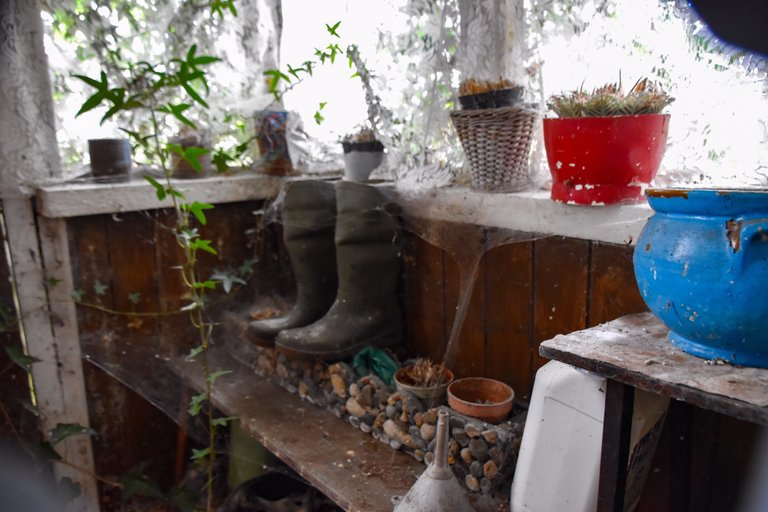 The security guard on duty didn't challenge me, which is good as I would have ripped his arms off.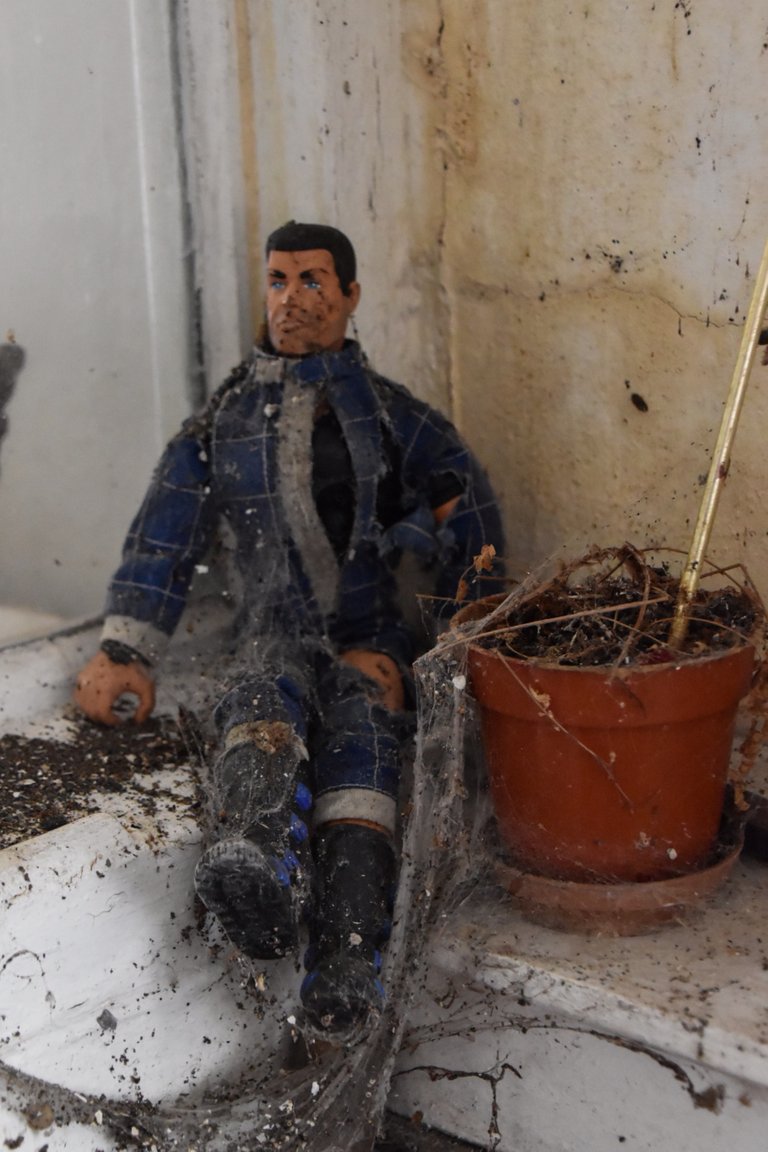 Nothing spectacular in the kitchen,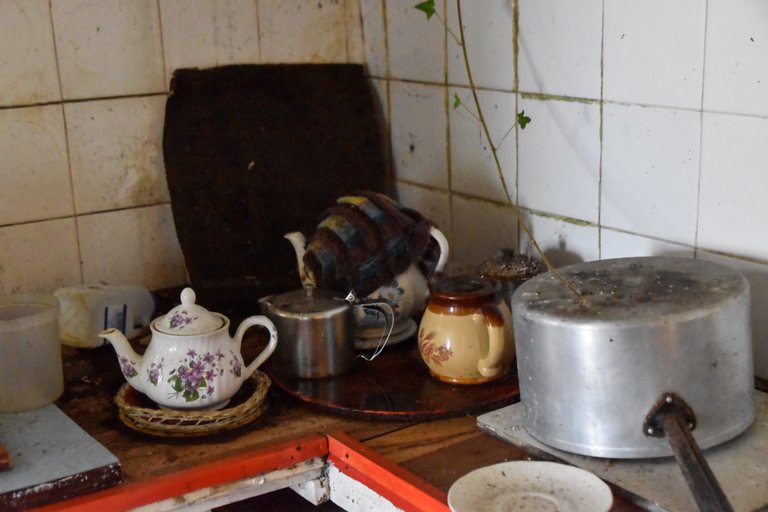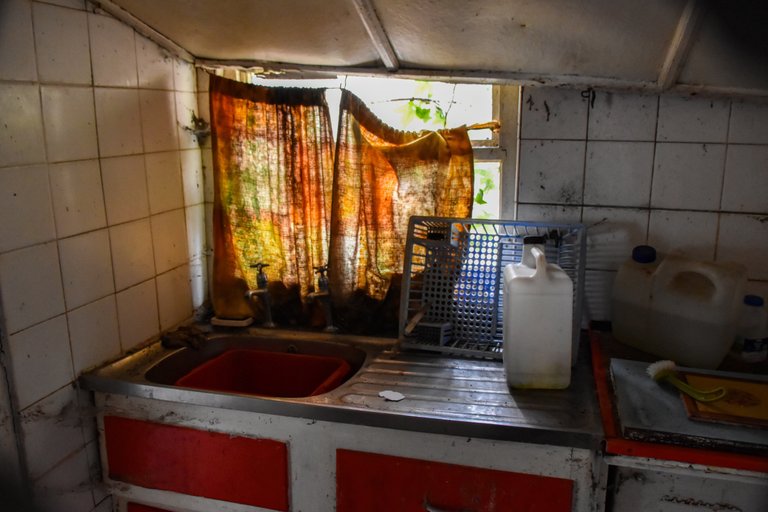 Every living room was full, stuffed to the gills with mementos and treasure from bygone times.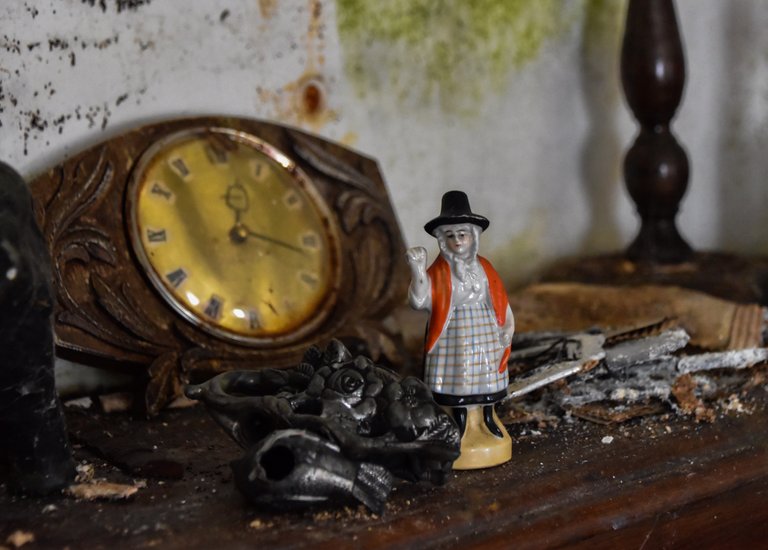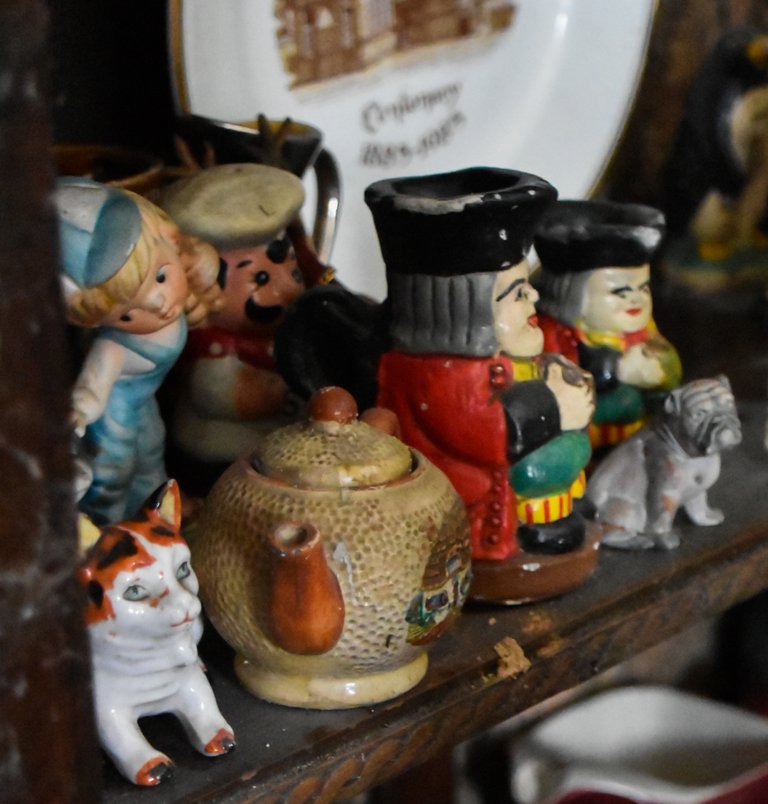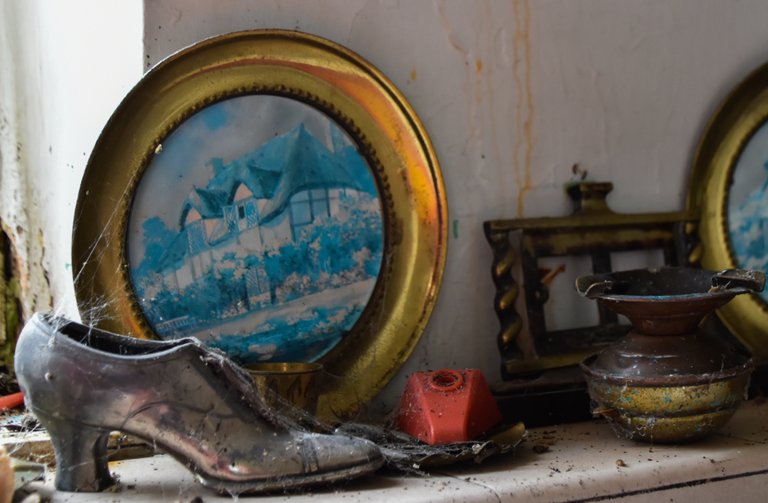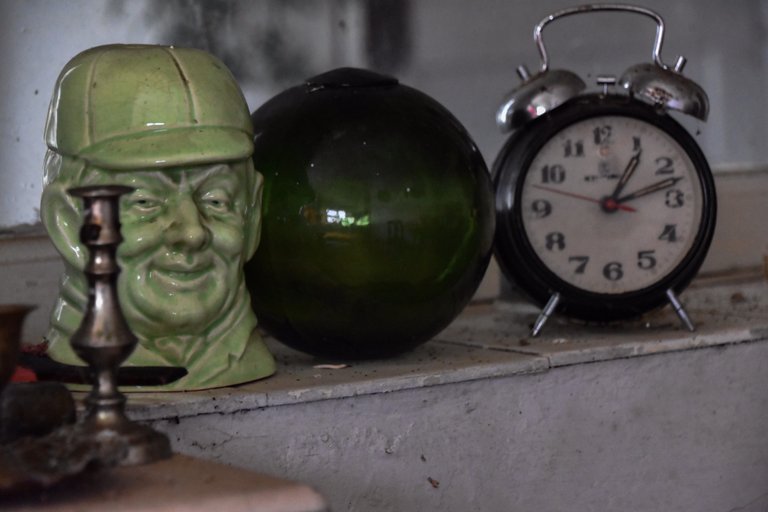 As yet untouched by the goons, but who brings a packed lunch when out on a mooch?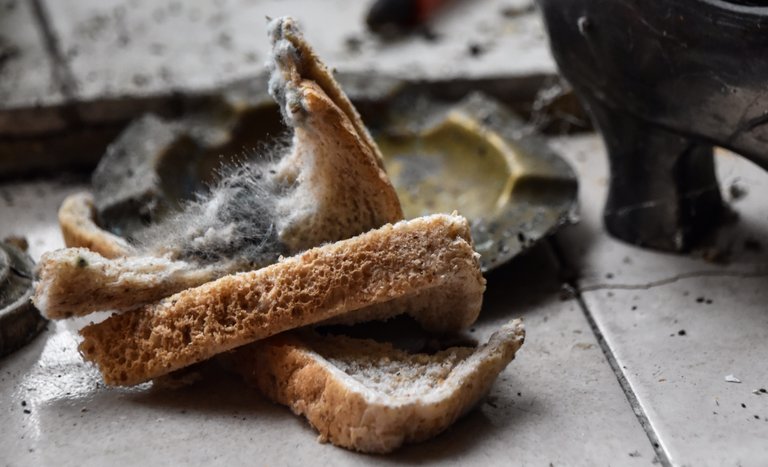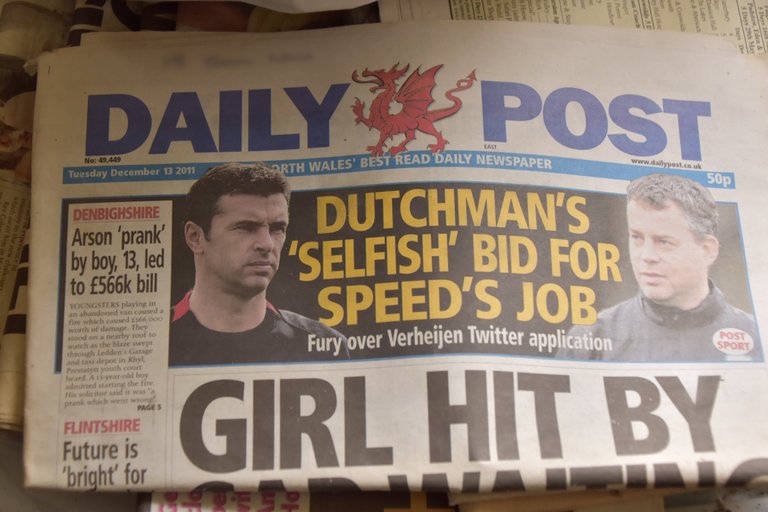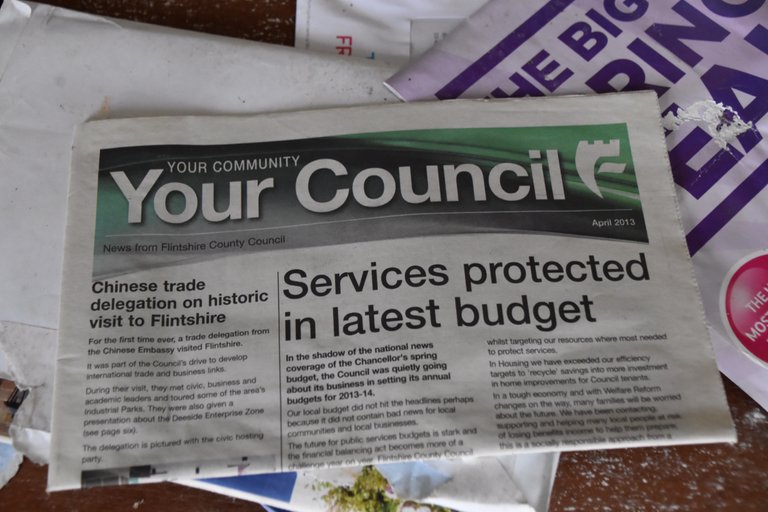 Potentially empty no earlier than 2013. It is standing up well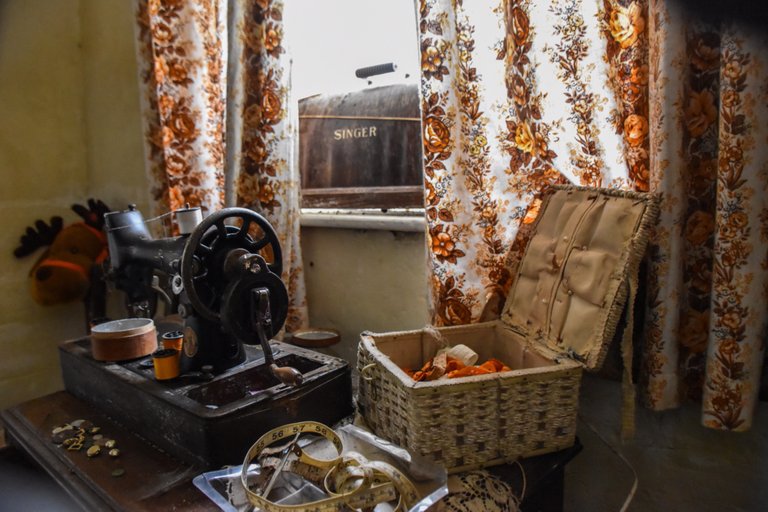 Sewing machines in these kind of time capsules are quite common as is the old fashioned method of communication, it's called a telephone, and old folk used to put a shilling in the box when they used it. Quaint.
Bric-a-brac:- a term first used in Victorian times to categorise, well, junk really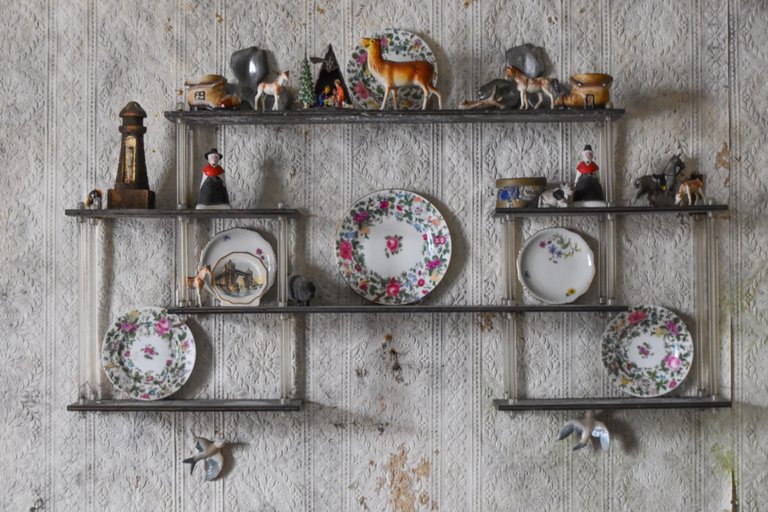 Back in the day this was the height of the middle classes, a frame made, stuck on the wall, and filled with crap. My parents had several ffs. "Souvenir of Rhyl" "Souvenier of Blackpool " "a gift from Brighton" et al. Shite.
The rooms are beginning to shows signs of decay and a lack of tlc.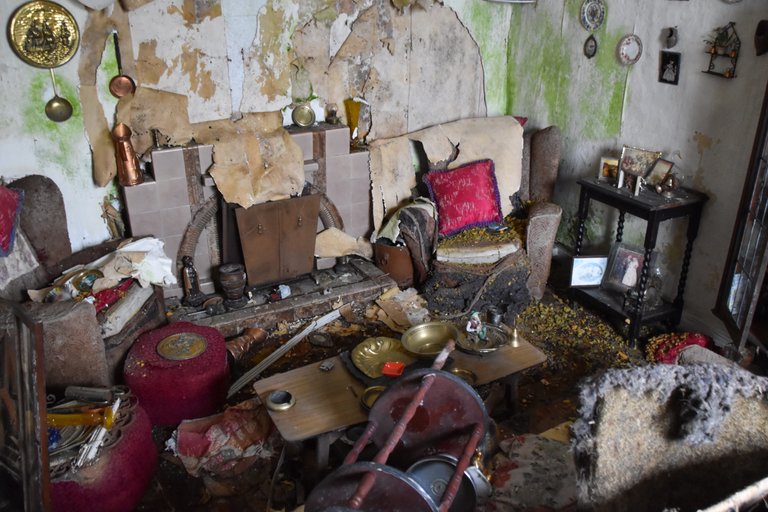 I wonder if surviving kith and kin realise the value of some of the items, ok it's not Clarissa cliffe, troika nor moorcroft, but some of the items are collectible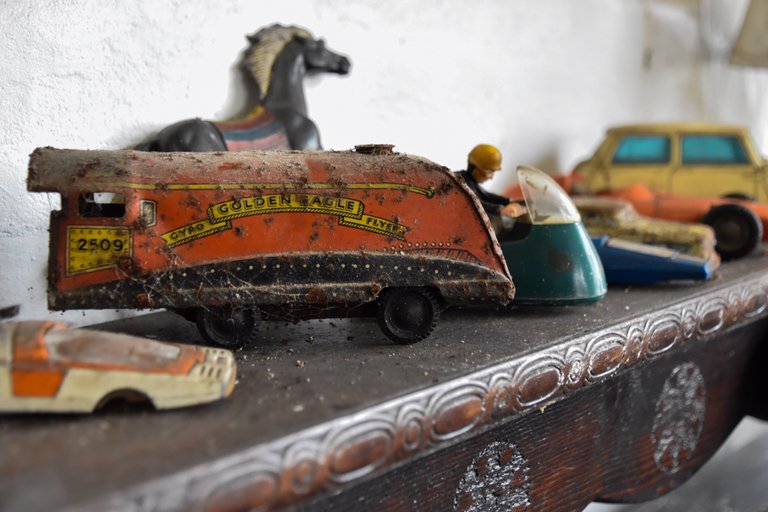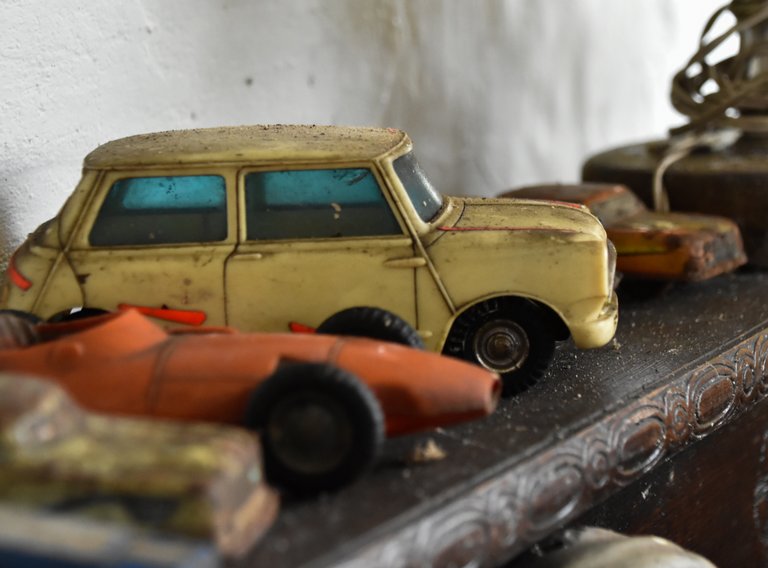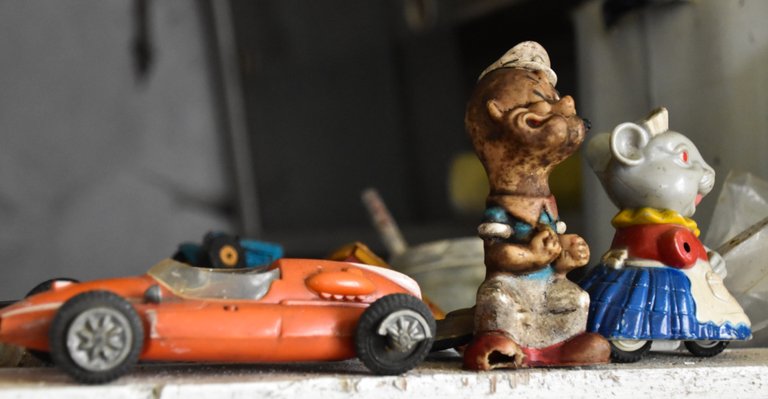 I'm loving Popeye, the vicar too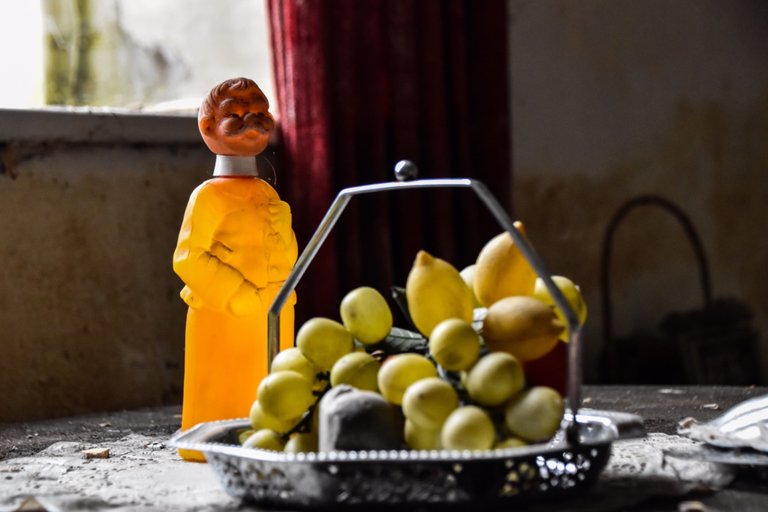 Faded photos of a gentler time, I have missed the significance of the three little pigs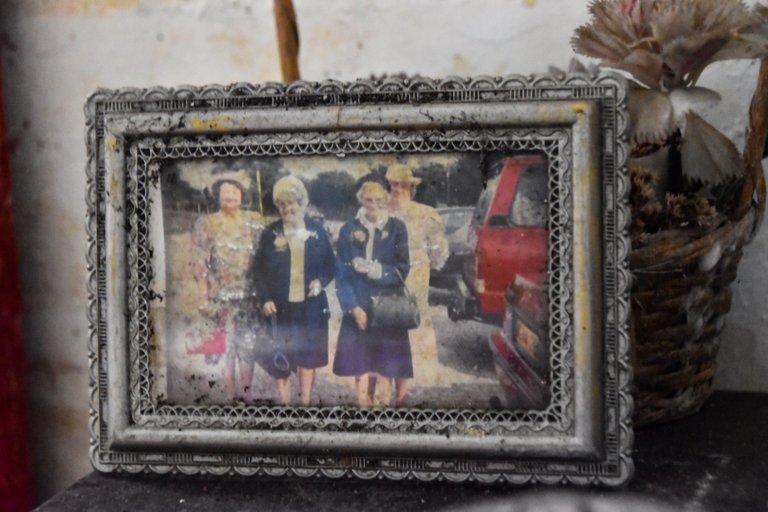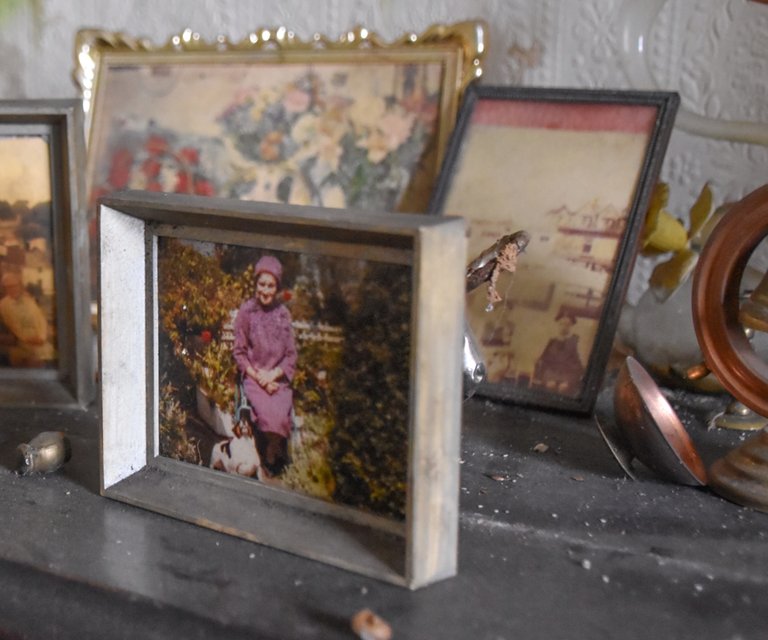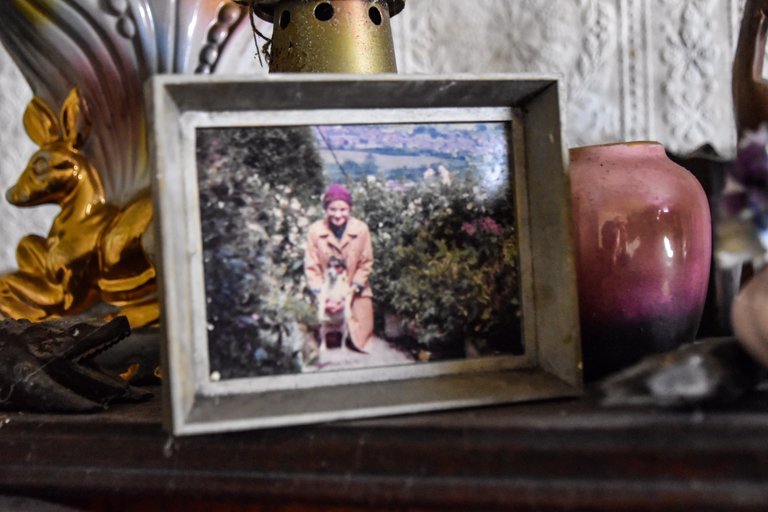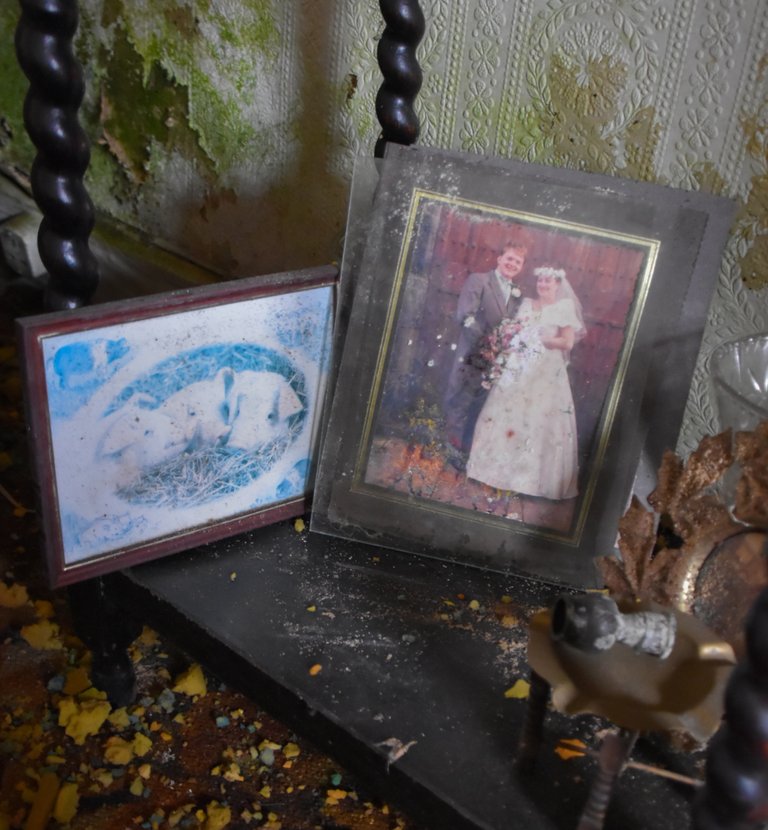 Reading material for young and old.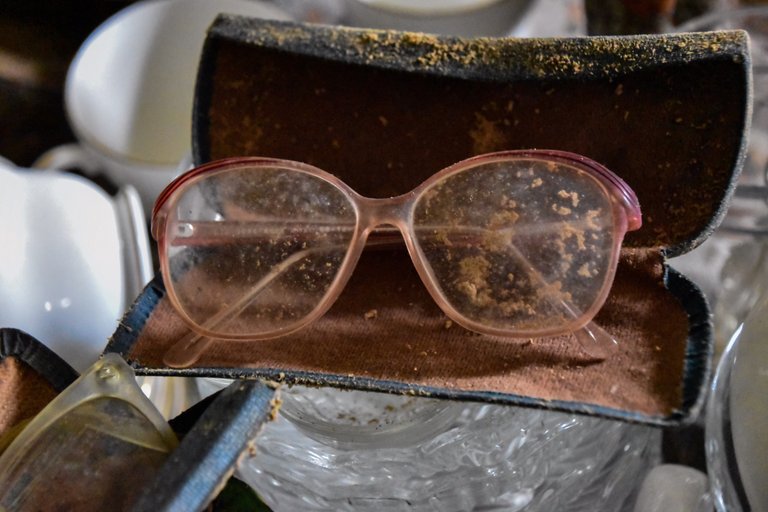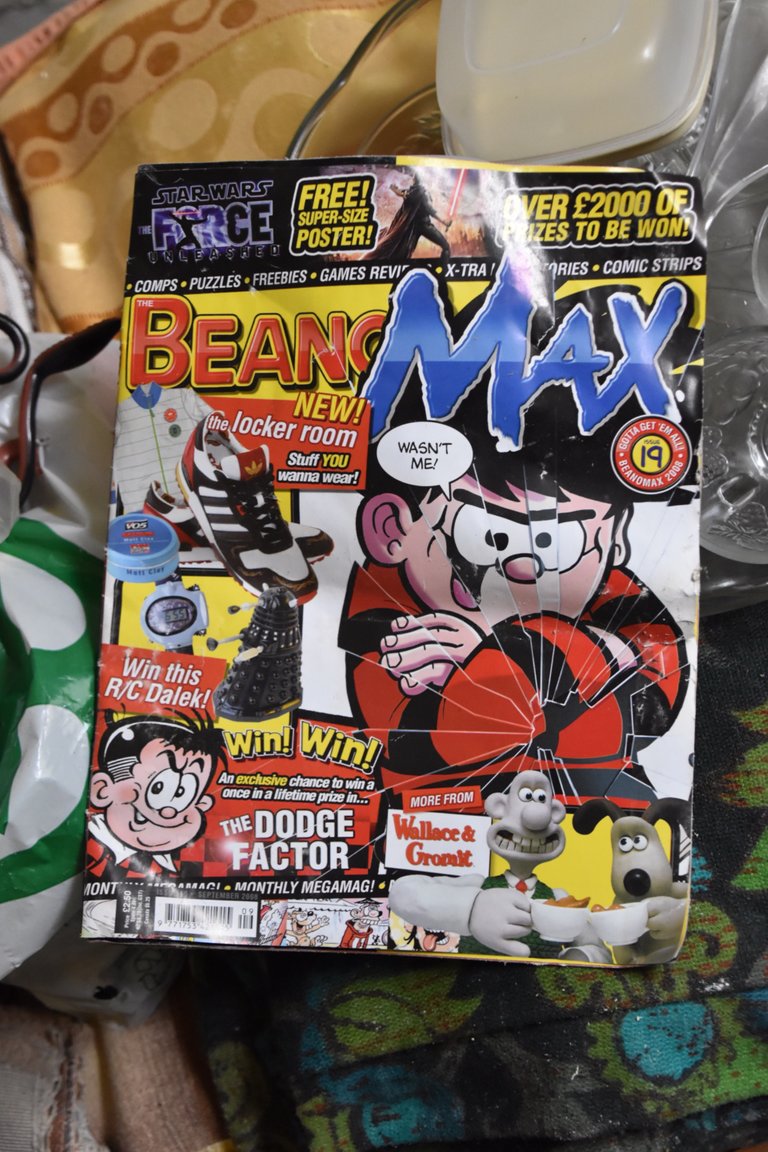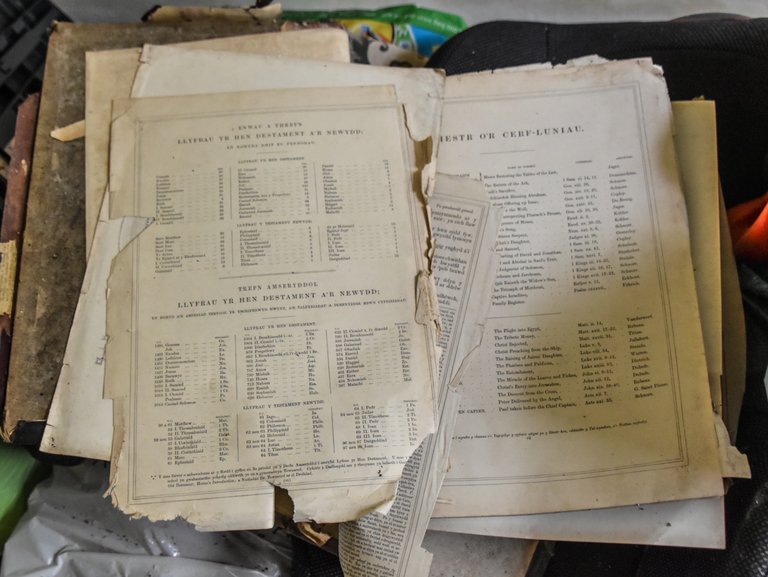 Colourless clinical bathroom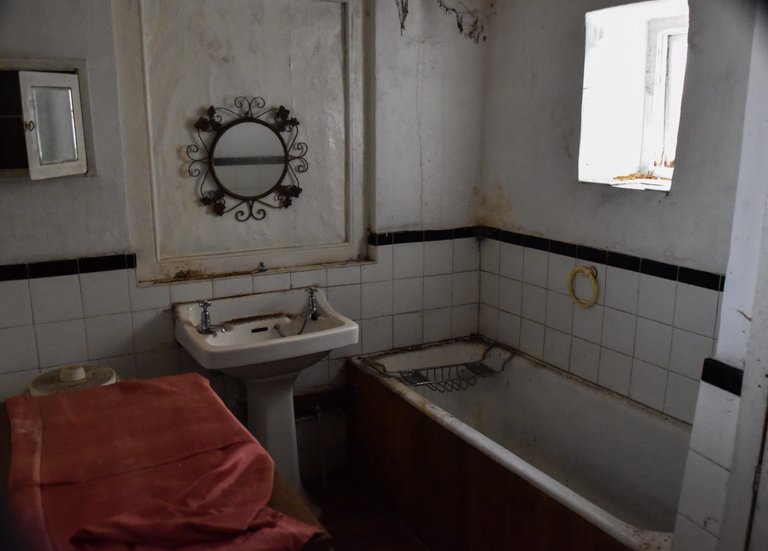 Another overgrown area at the backdoor completed my visit
Now it's time to pop to the crem and beg my mother's forgiveness for calling her objects d'art:
shite.