In January 2018 twenty six residents were rescued and evacuated as a result of a massive fire at the property. Six were in need of hospitalisation, all survived, The Crazy World of Arthur Brown.( for those of a certain age).
Contrary to the suggestion that someone fell asleep whilst enjoying a secret spliff, the cause of the fire was due to an electrical fault in a first floor store cupboard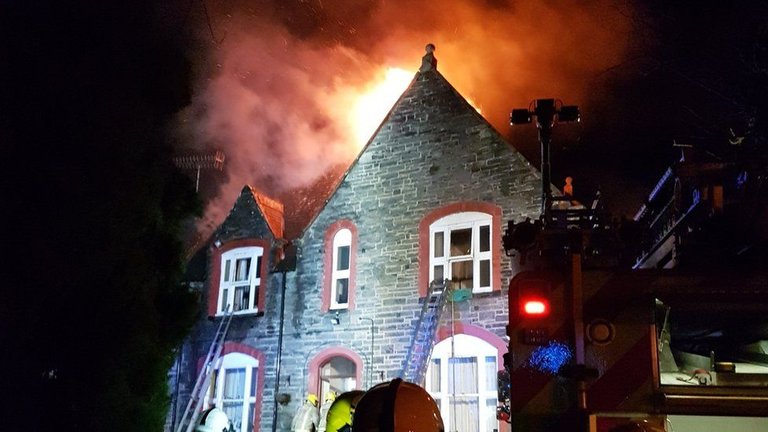 (Source)[https://www.bbc.co.uk/news/uk-wales-north-west-wales-42912855]
The residents never returned and the property was put up for general sale in 2019, price to include confidential medical records and copious amounts of drugs and medical paraphernalia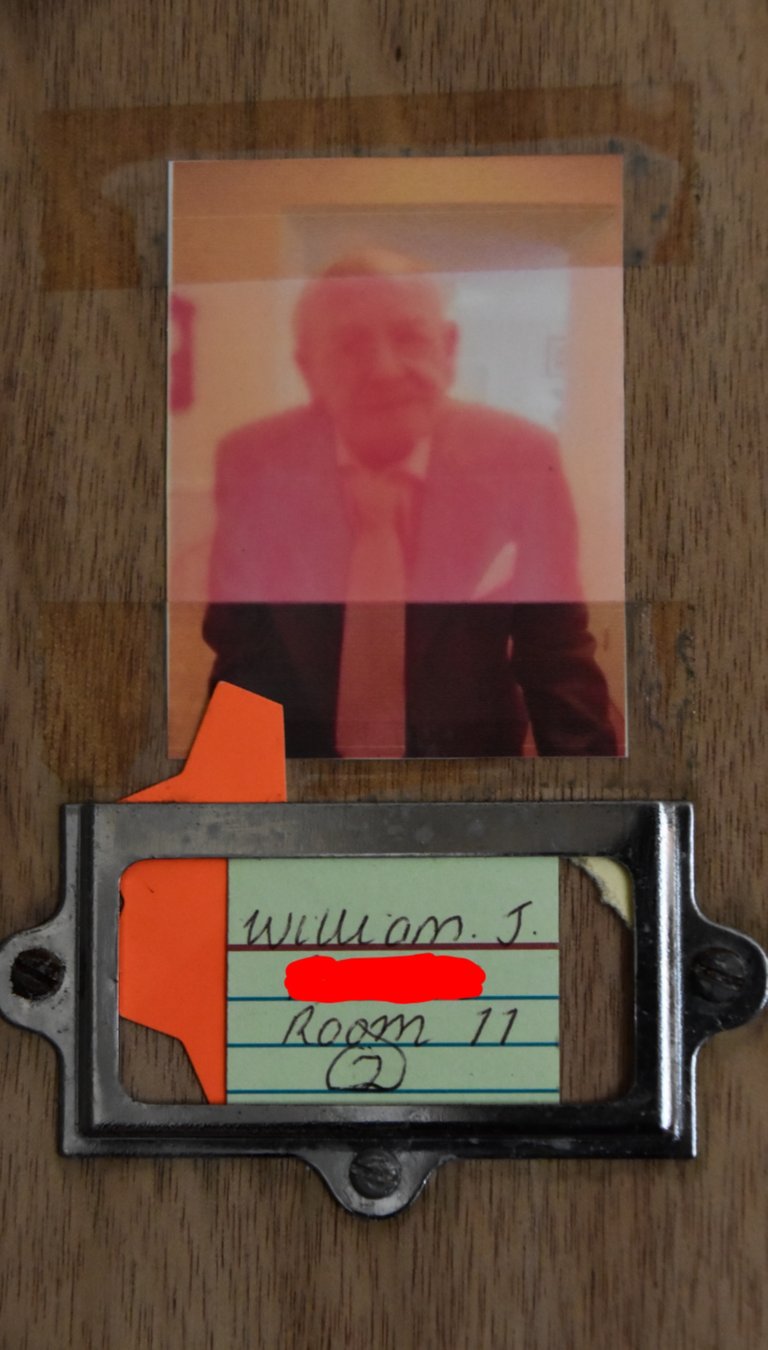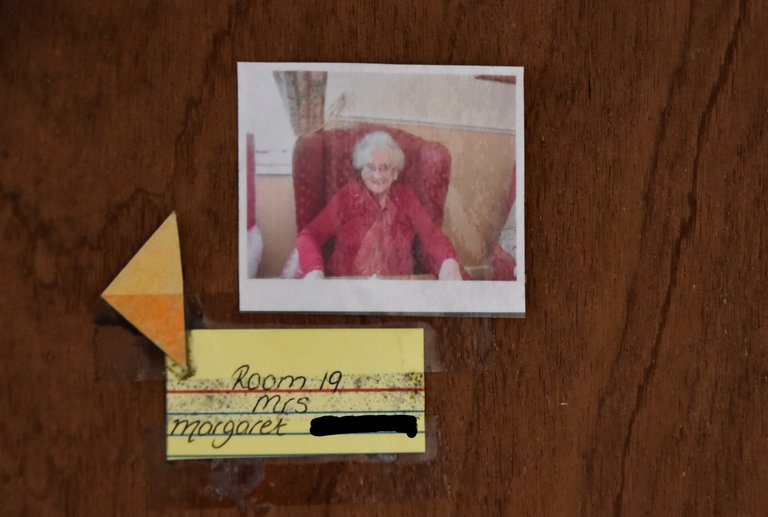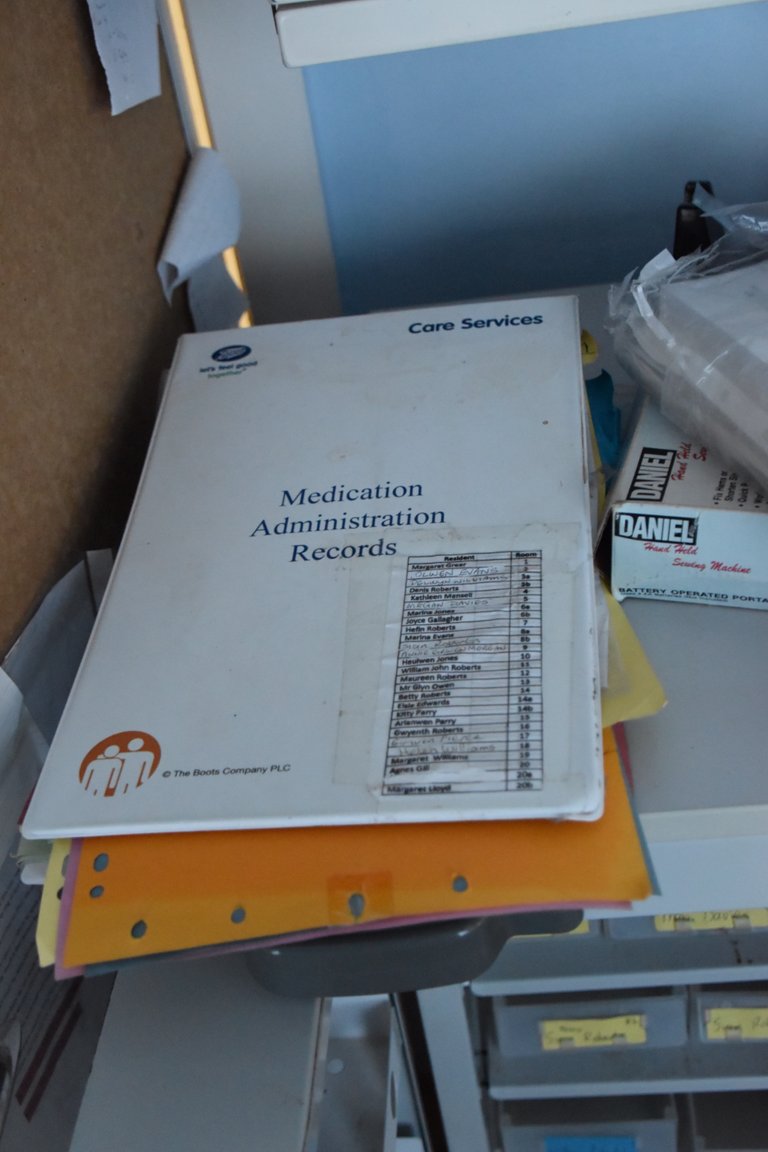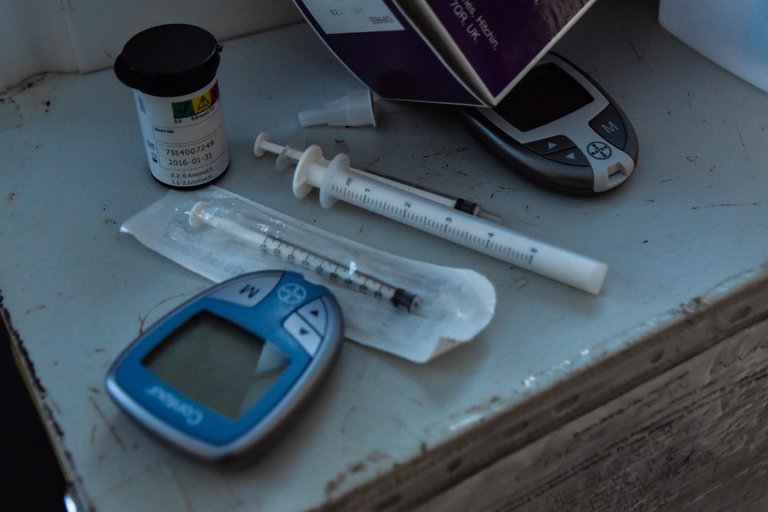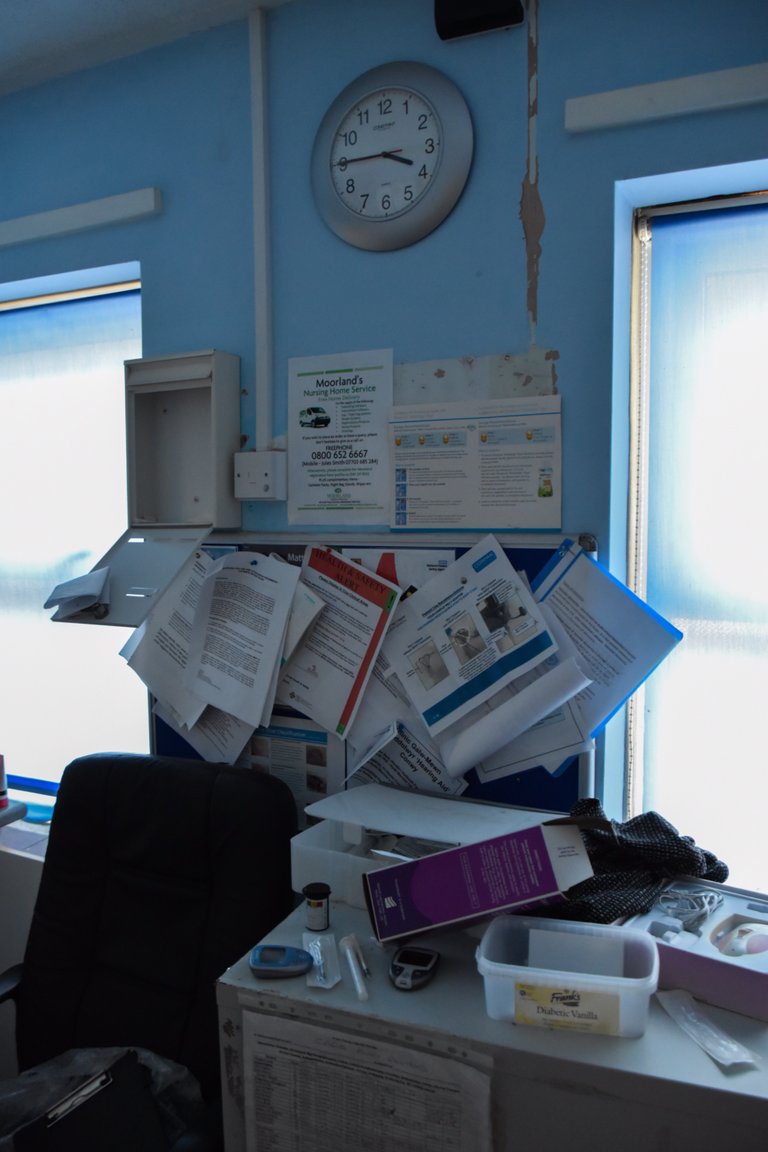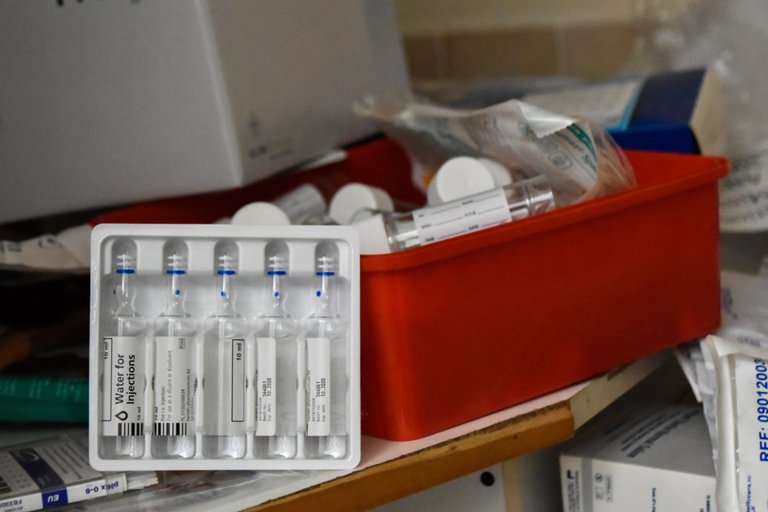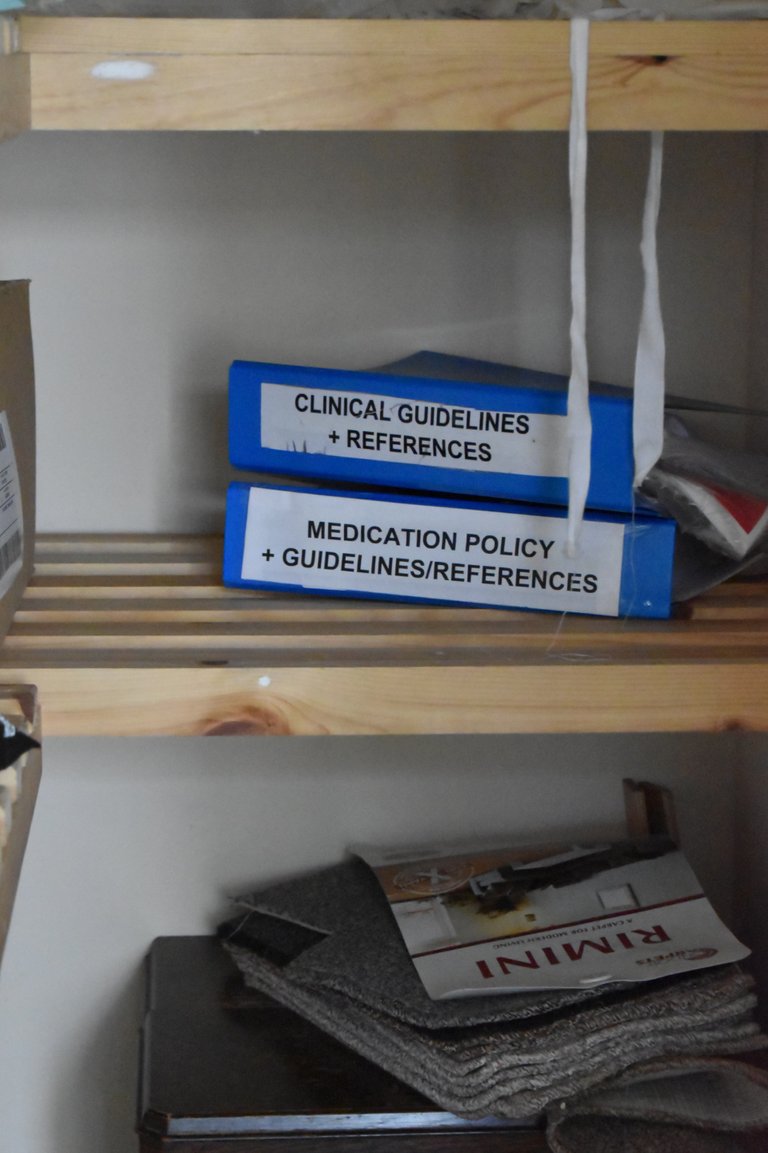 It's a massive sprawling complex, an original two storey building, a one time hotel, the fire was contained within the main building.
Surprisingly the floors were still solid and firm underfoot, no injuries were sustained in bringing this to you.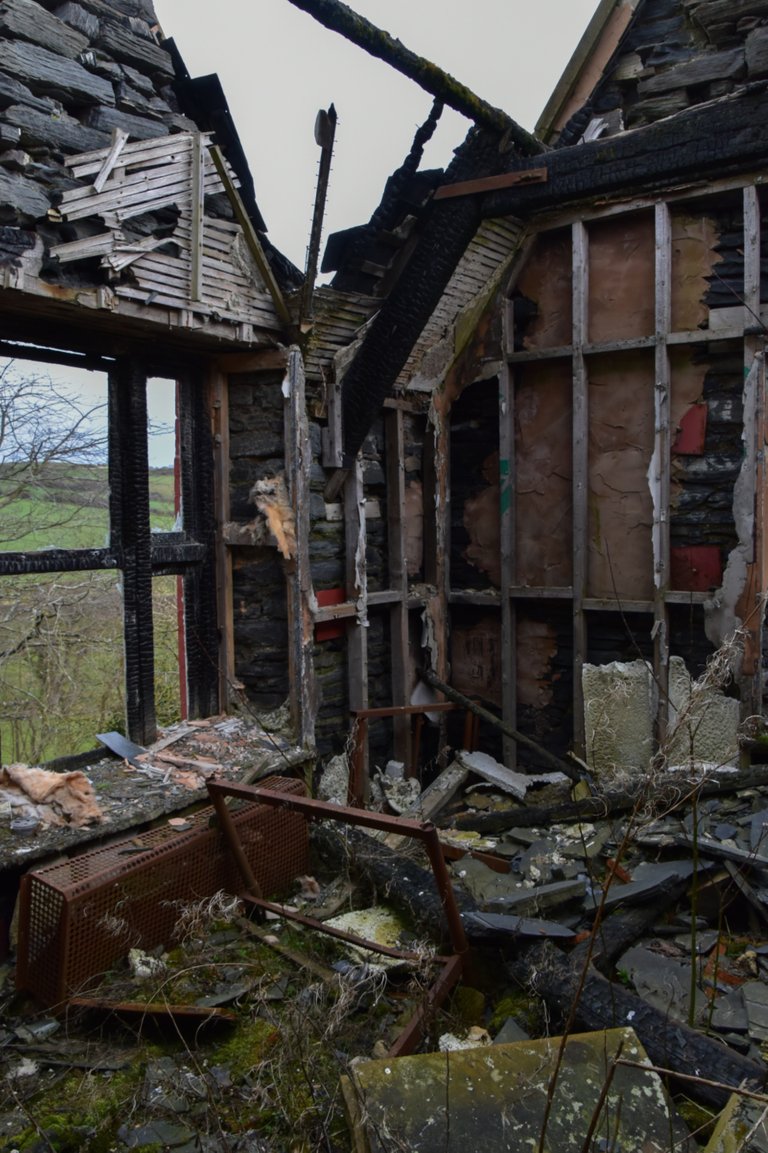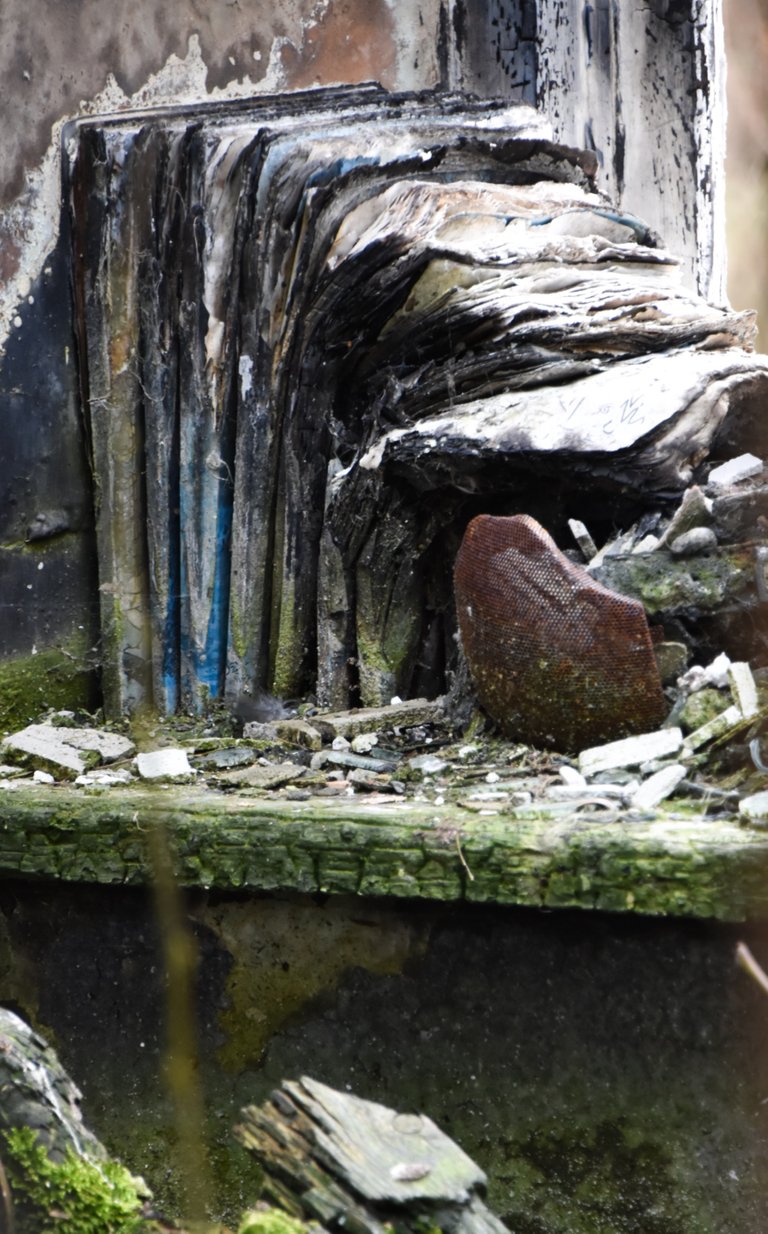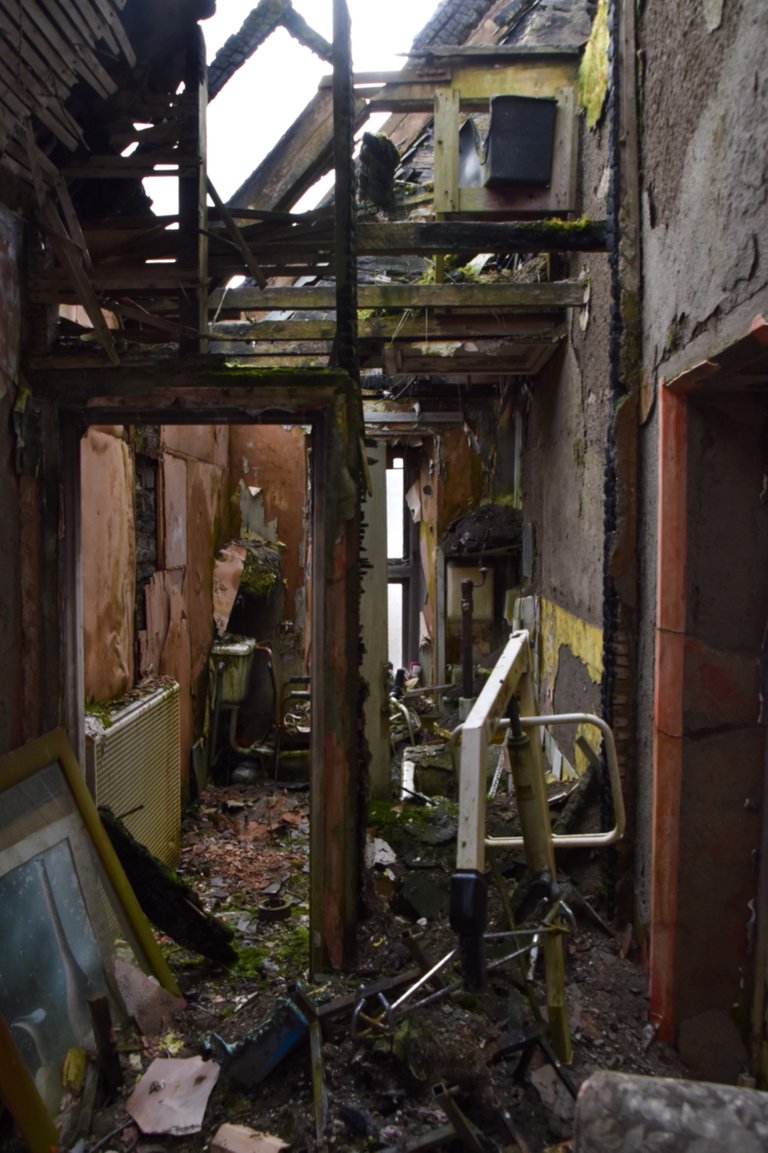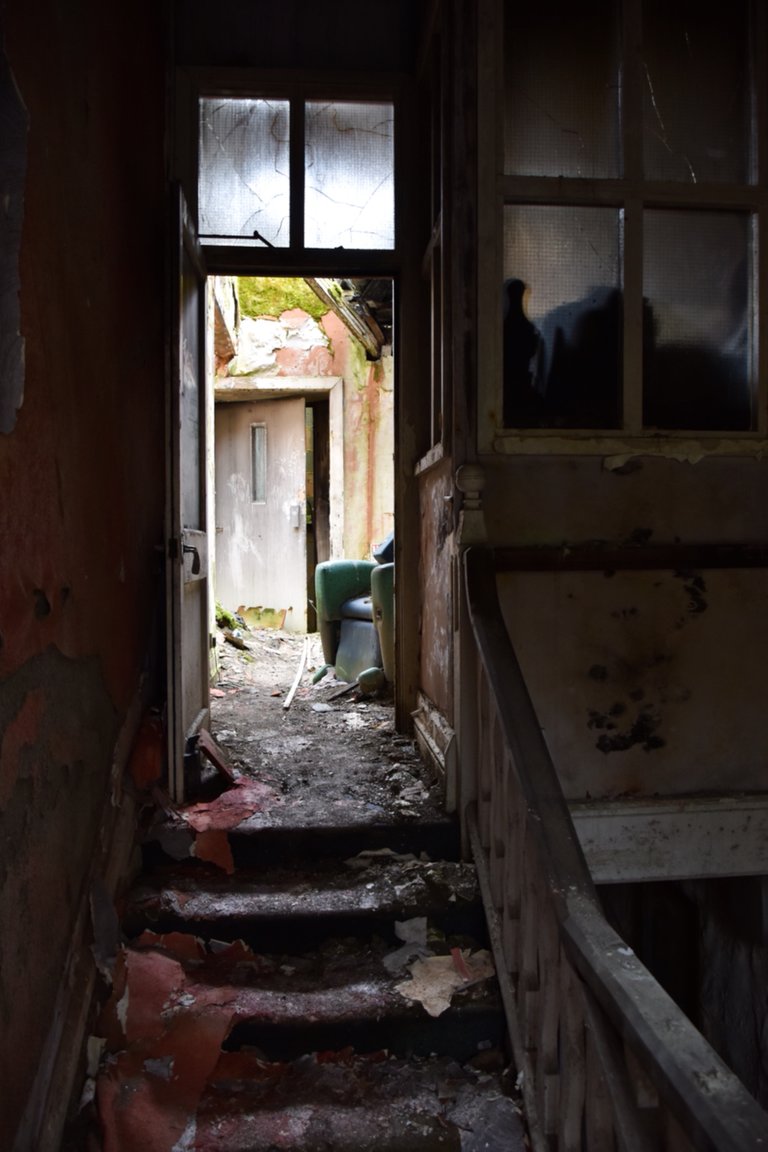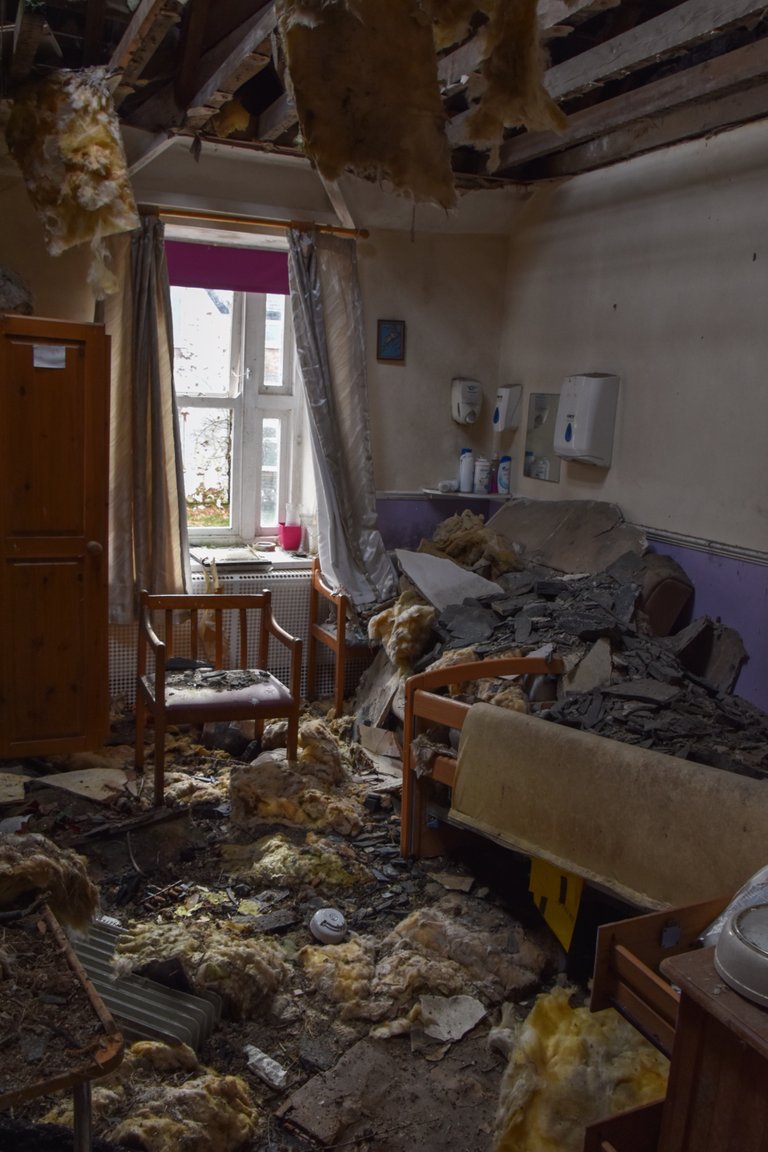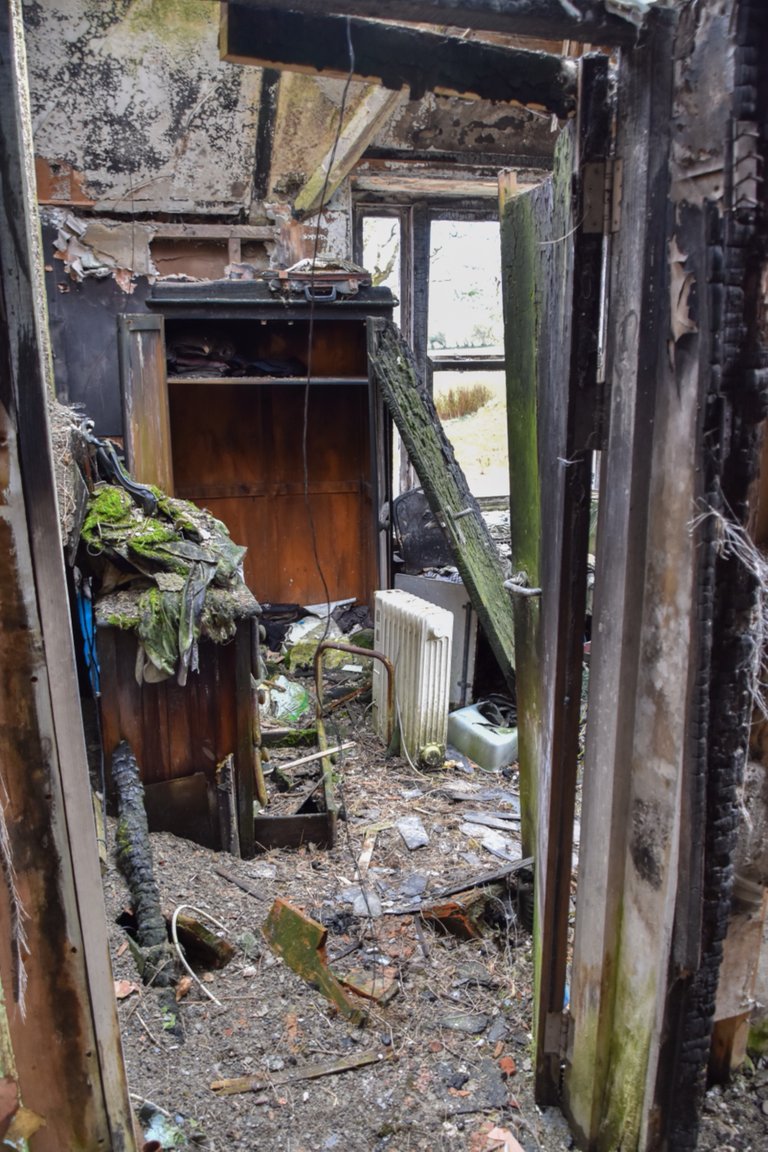 There is a marked contrast between the damaged building and the rest of the property. The snaps are not taken in HDR, nor colours exaggerated by editing. The colours were really this lurid and gorgeous.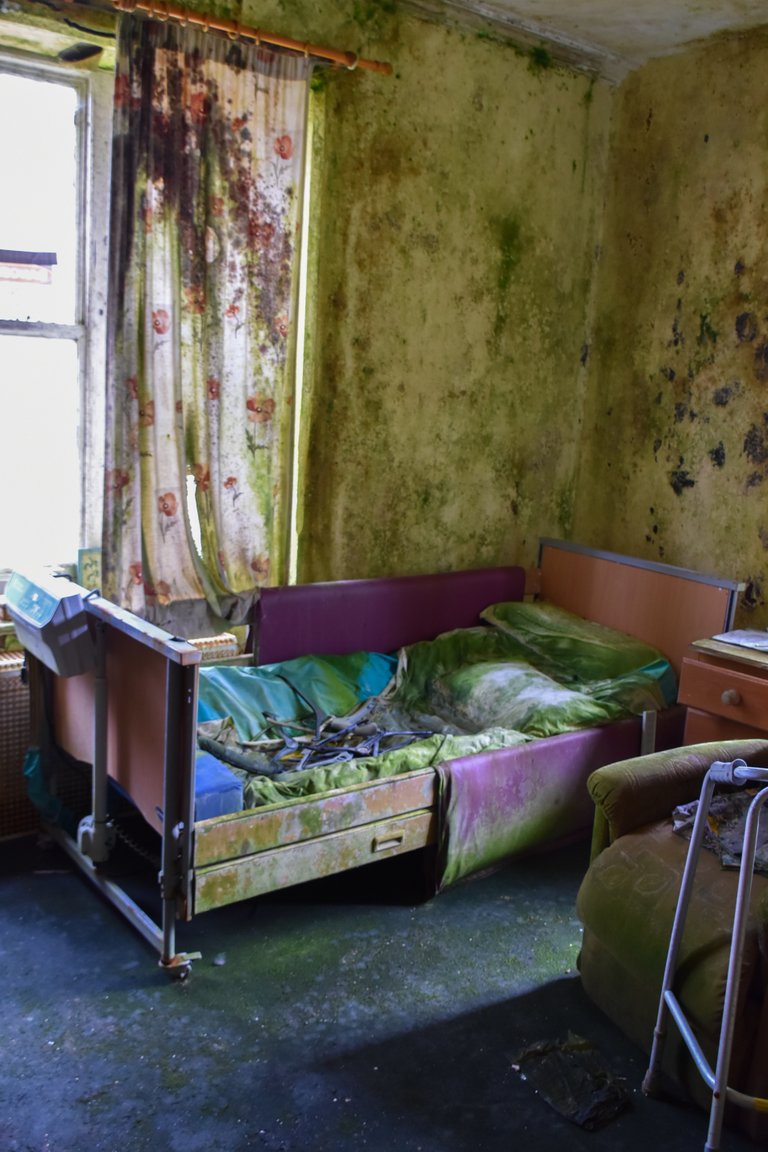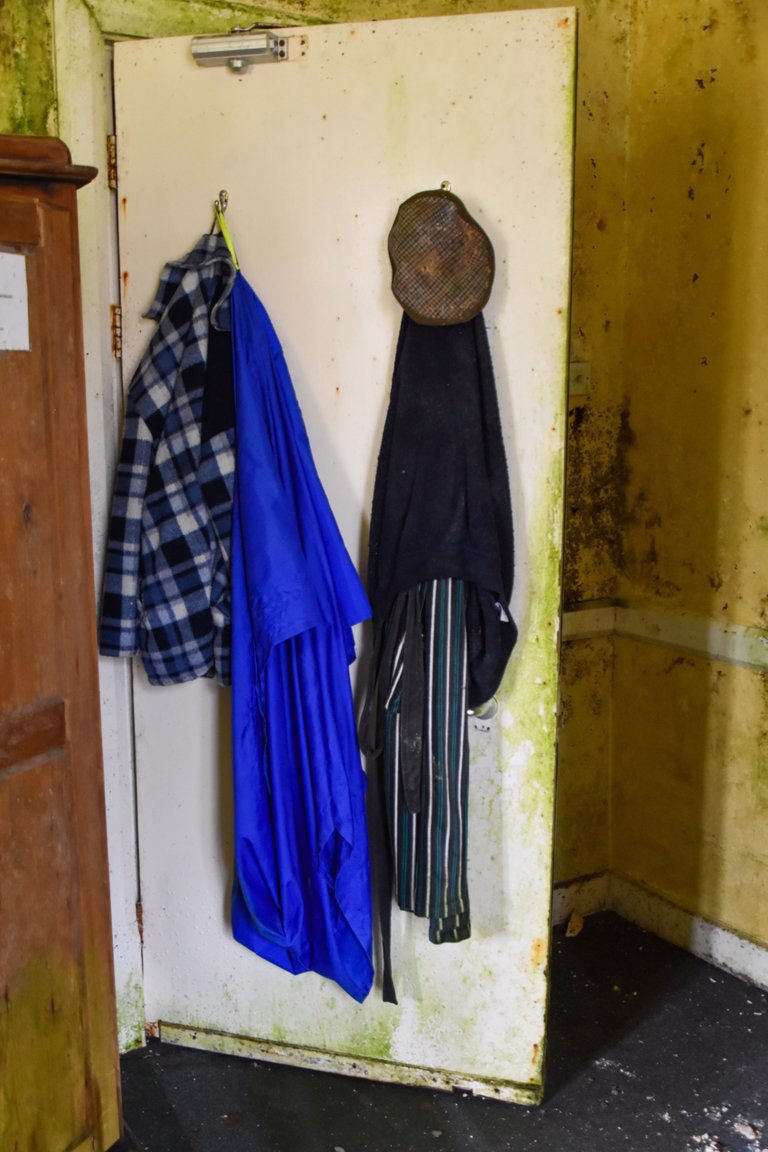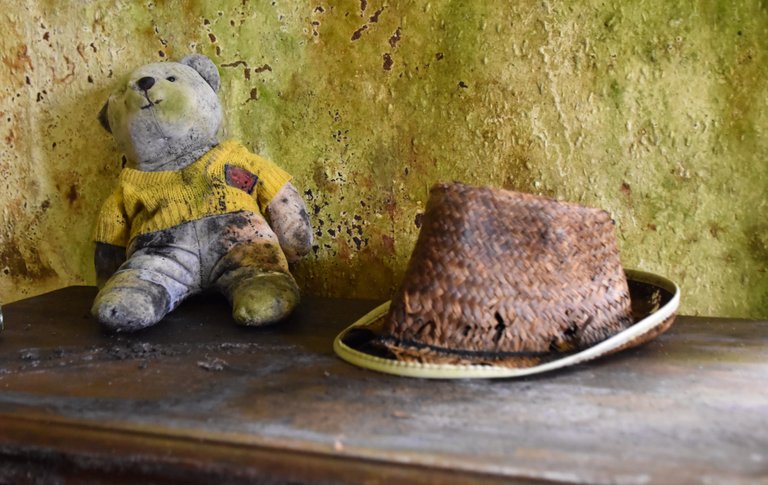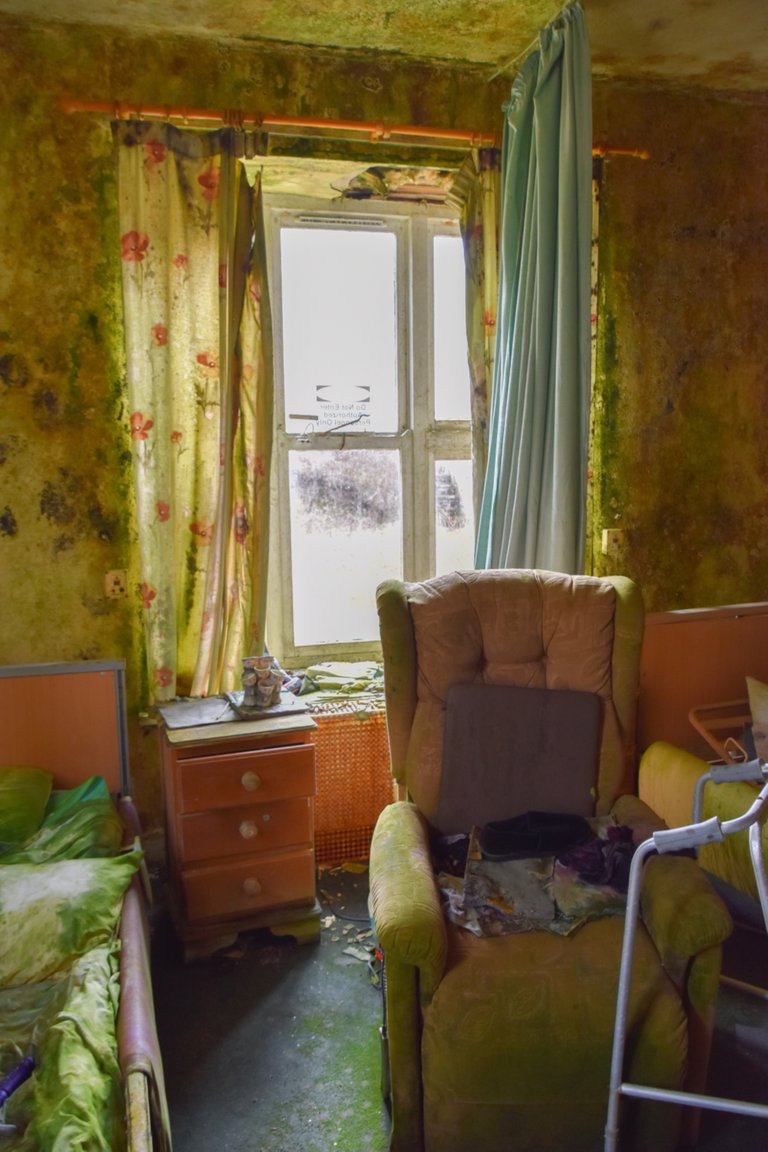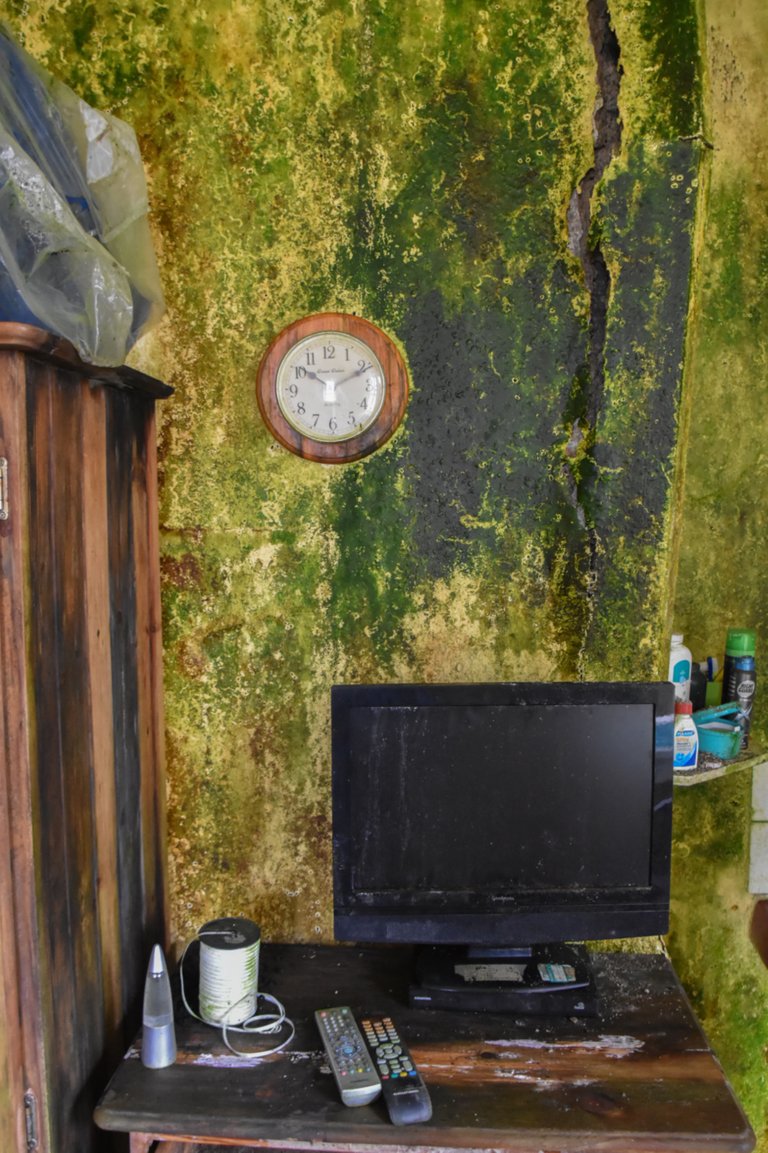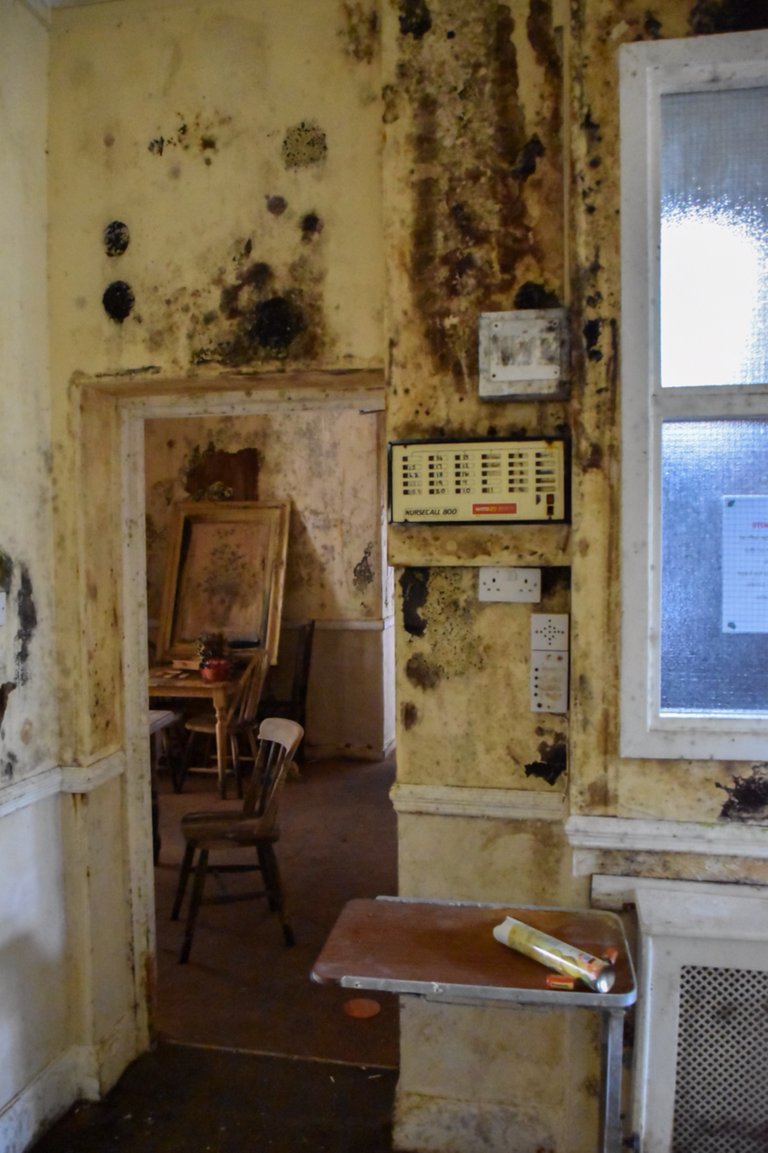 Contrast to the more sterile boring bits.......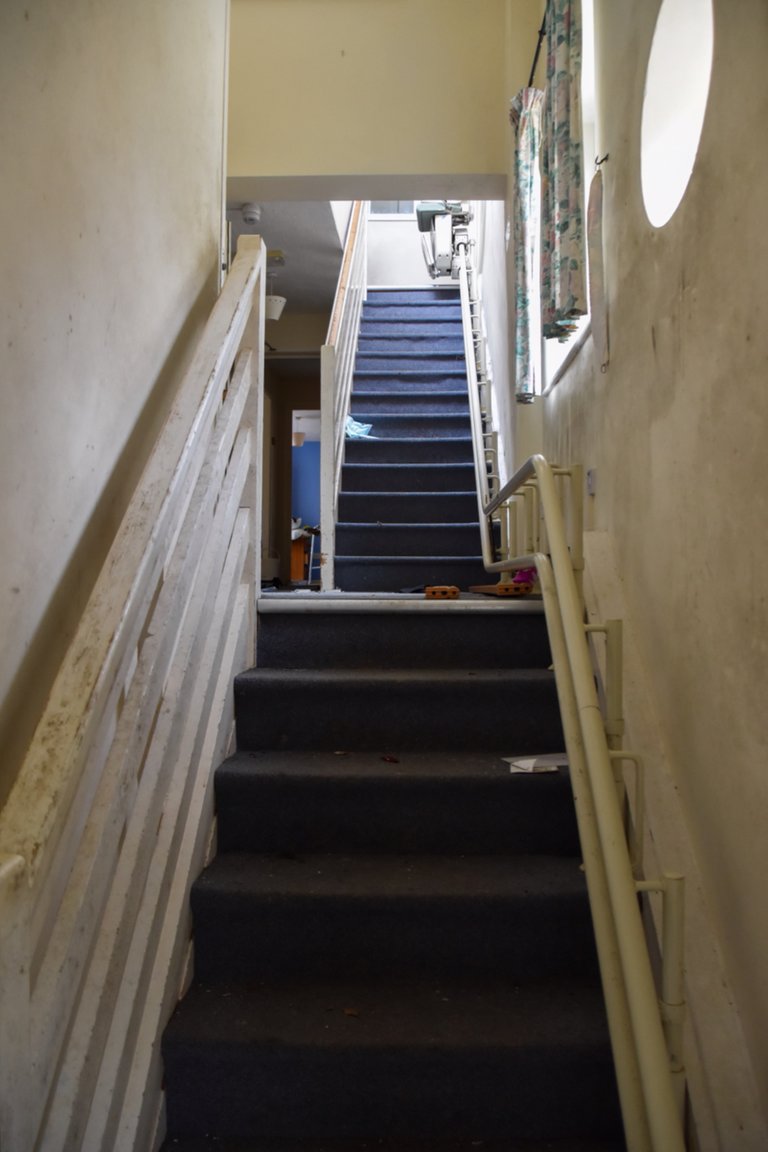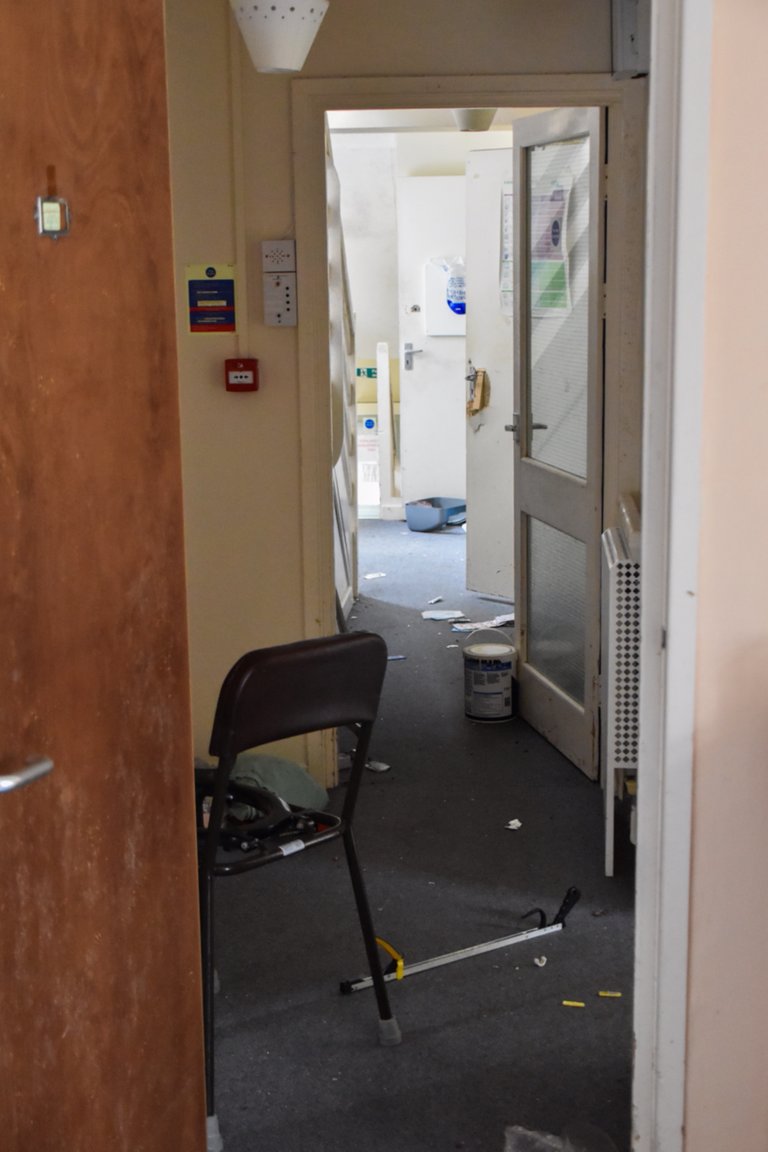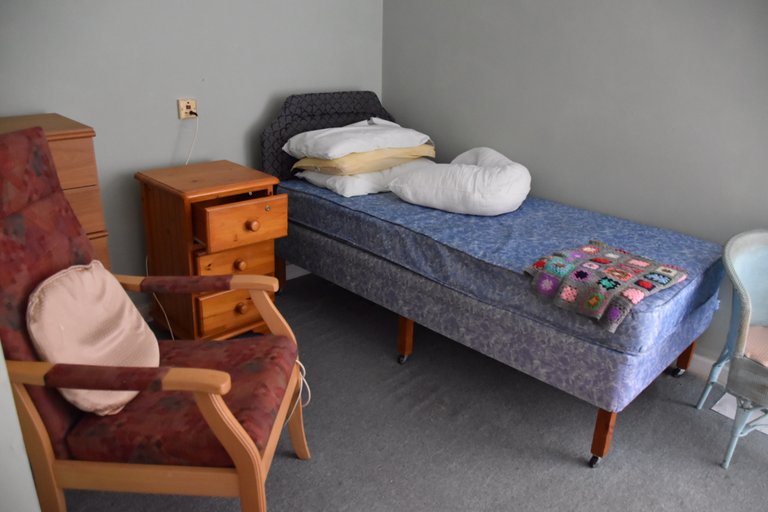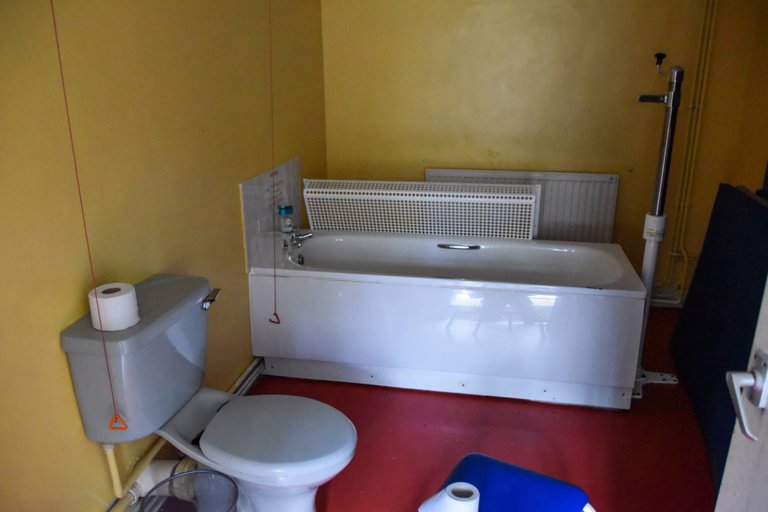 Did not expect to find an item like this, normally one would get a twitch on, but the urge was suddenly killed with a vision of these teamed up with Aunt Bessie's Apple catcher bloomers and fluffy slippers.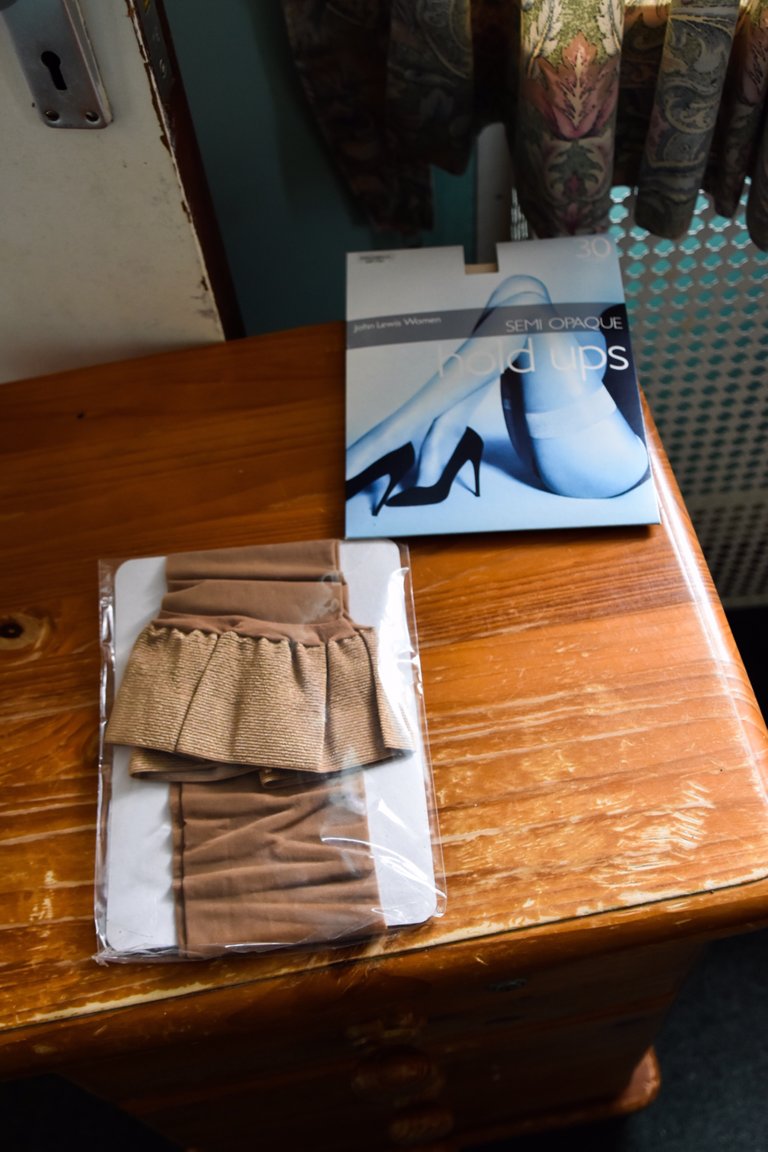 Everyone loves a cougar, don't they? Grrrr.
A different take on throwing your car keys into the ring at social events (ahem).
Here Chuck your room keys in guys and gals, let's see who is reaching for the viagra and the hubba hubba mr luverman lube first.
.........let's get back to grot. This was the easiest place ever, as soon as I was through a window the shutter went into serious over drive.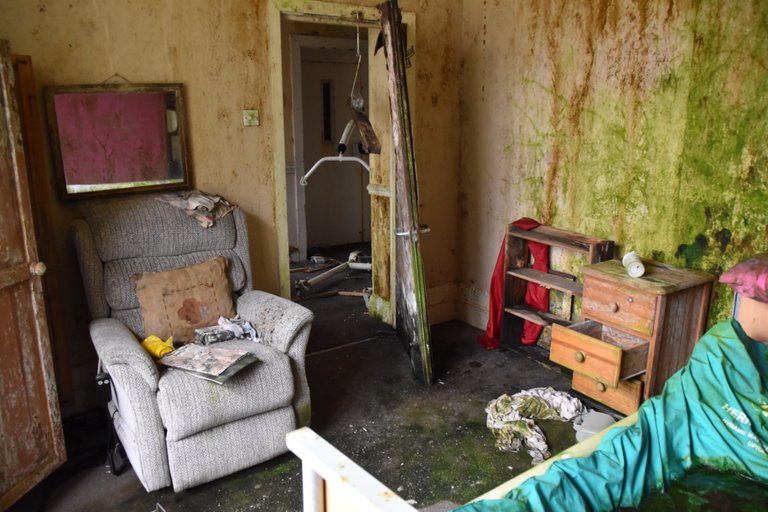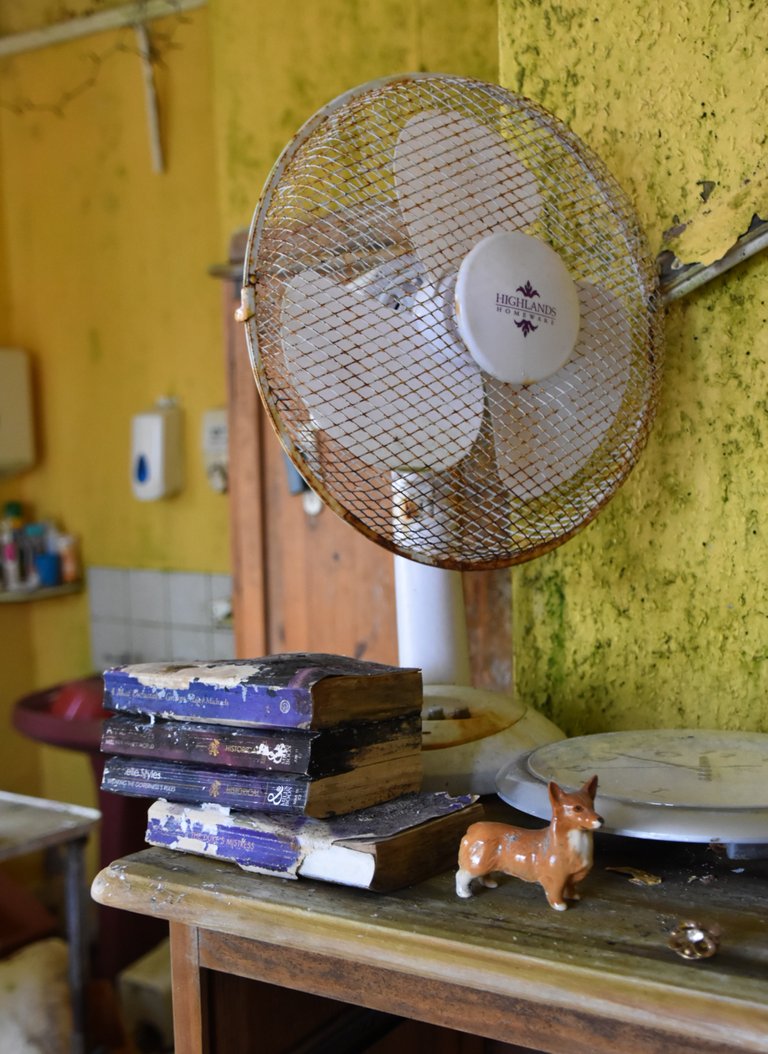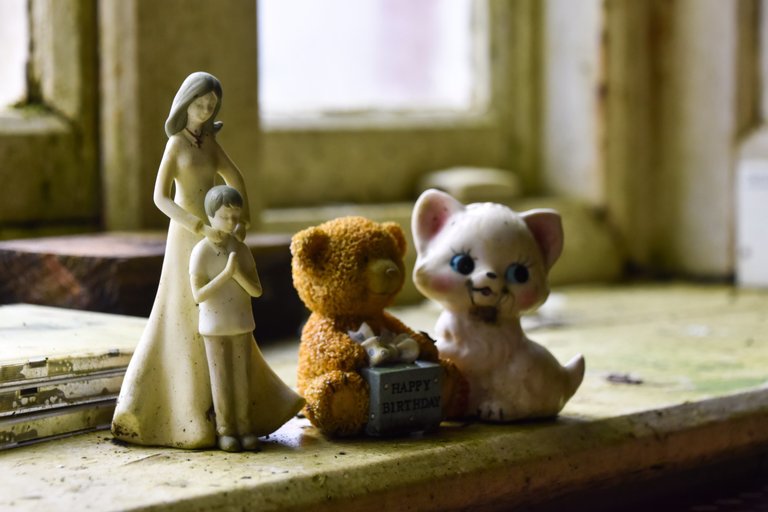 Cuisine,varied, and evidently soft in the mouth,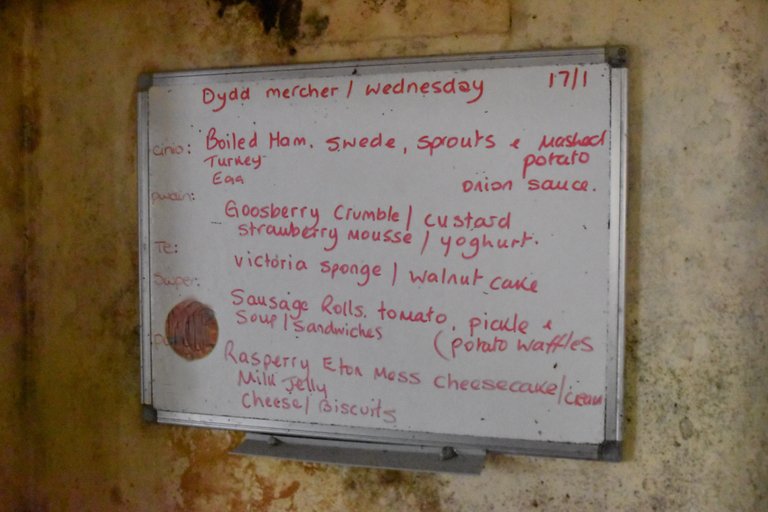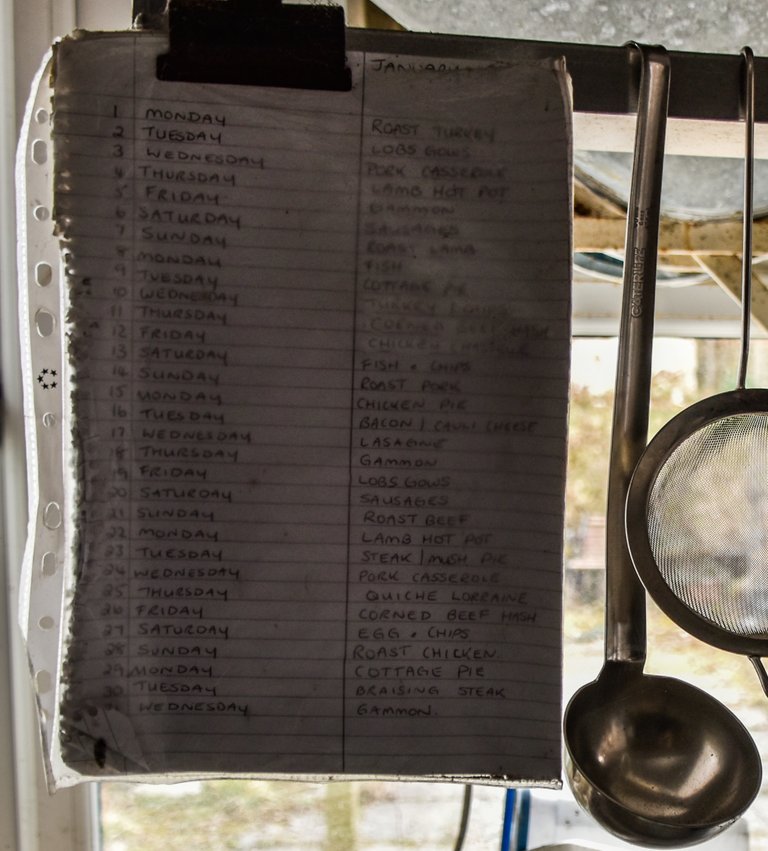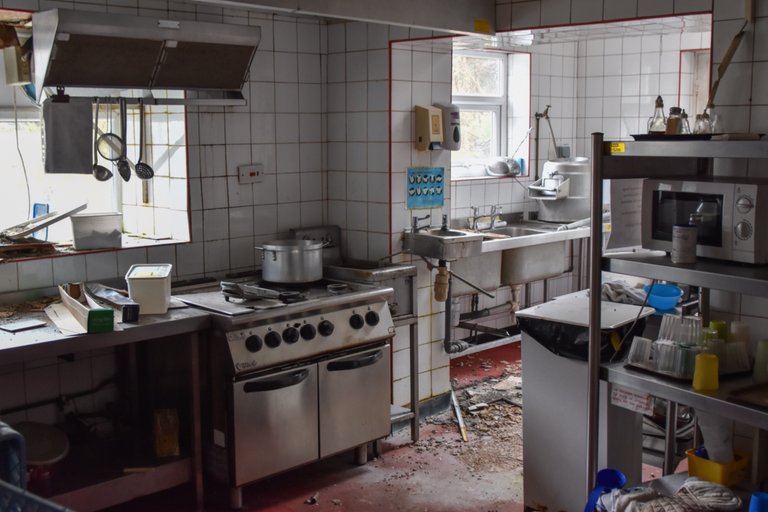 Pickled onion anyone?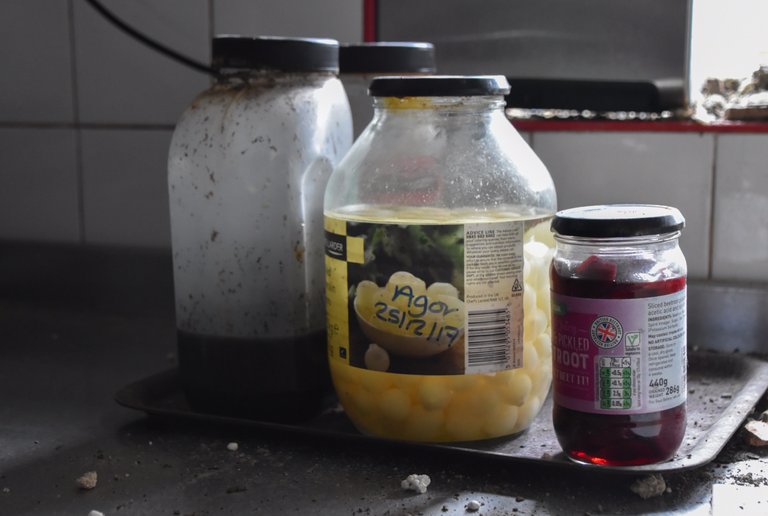 The communal areas were full of organised clutter unclaimed, unwanted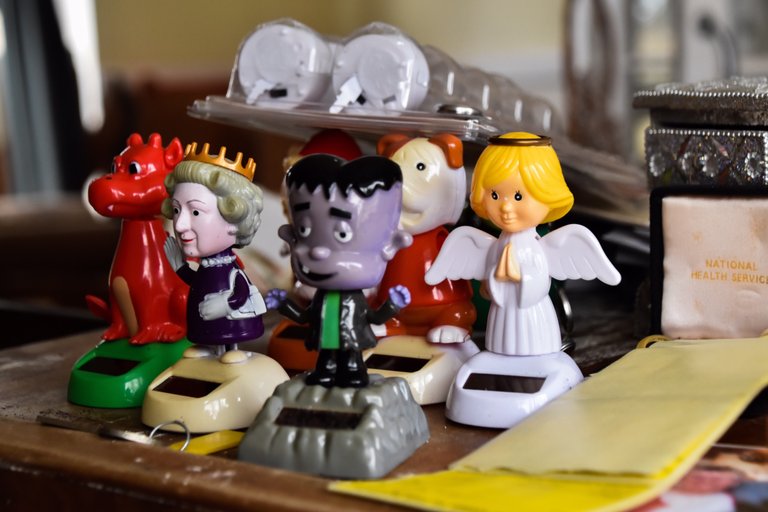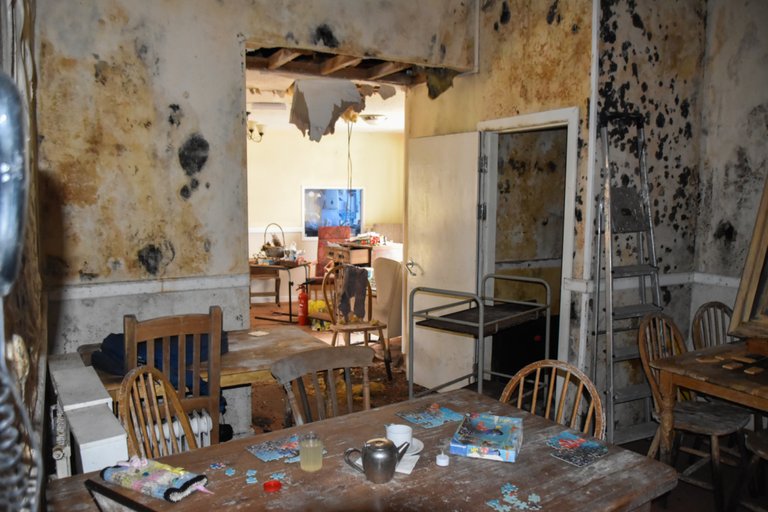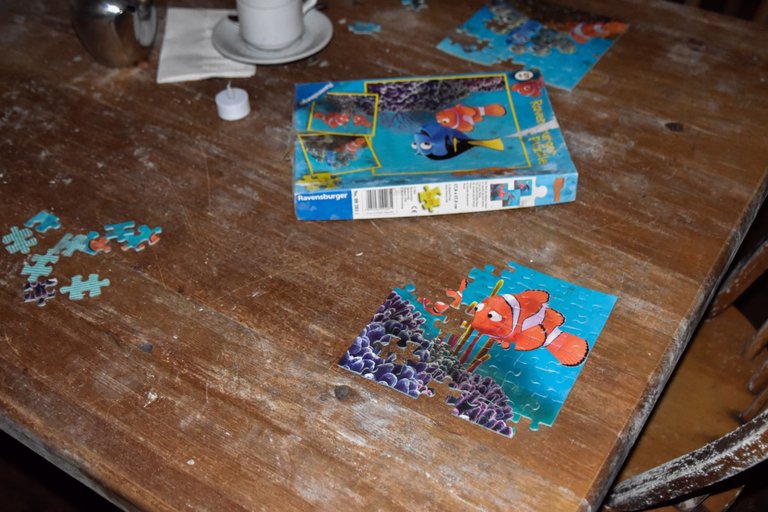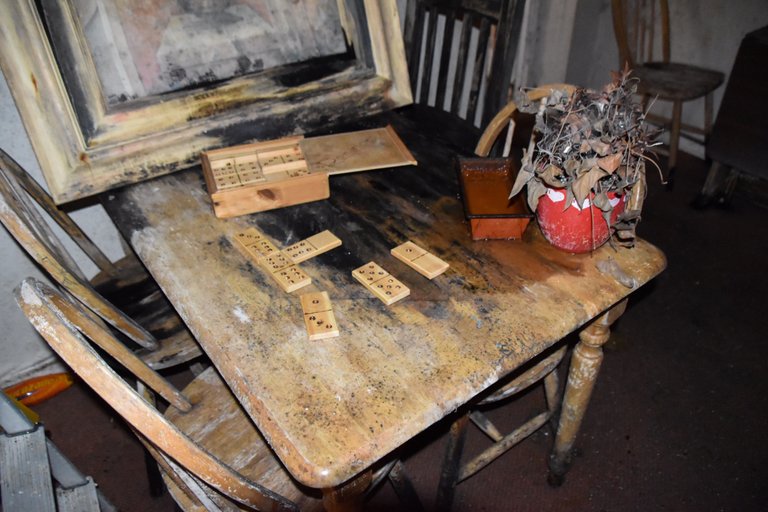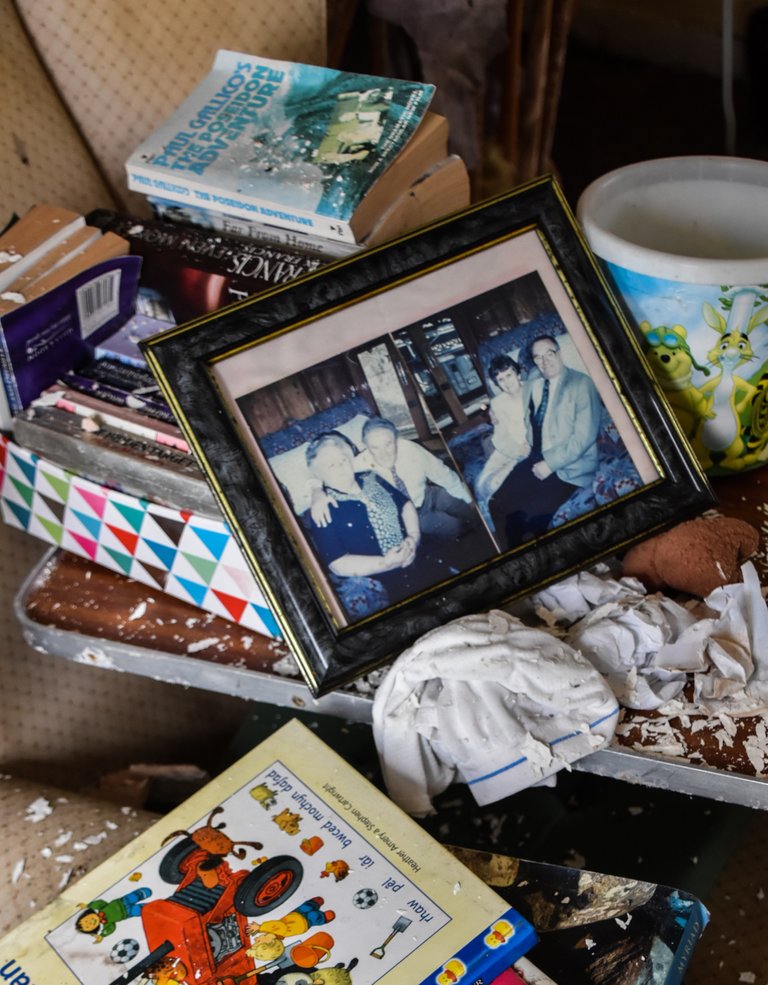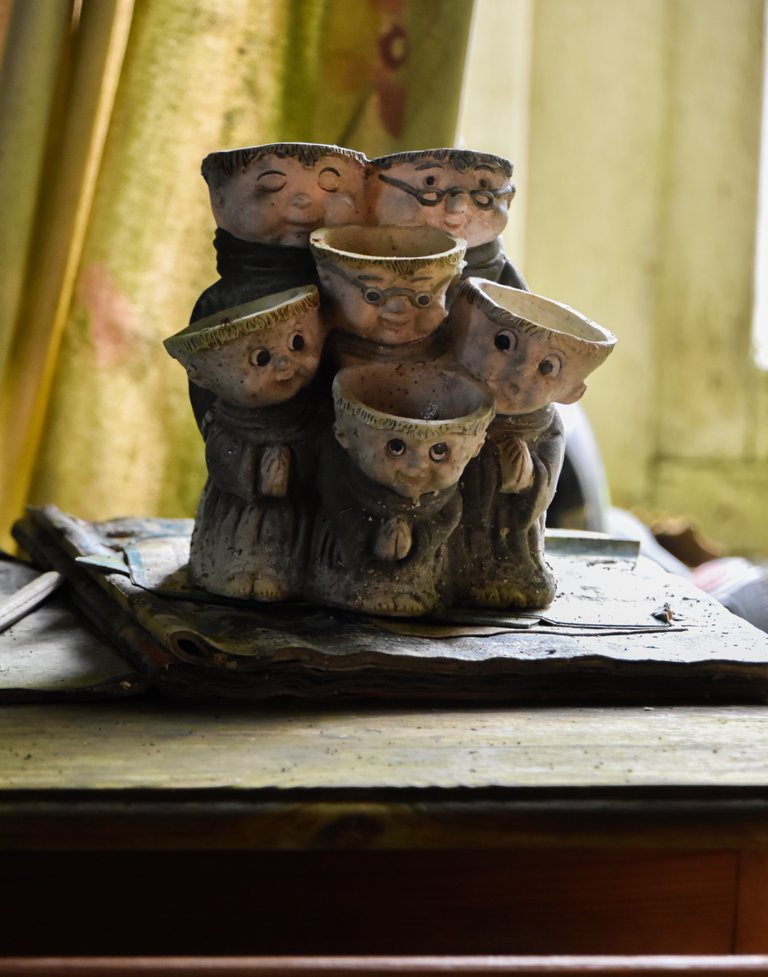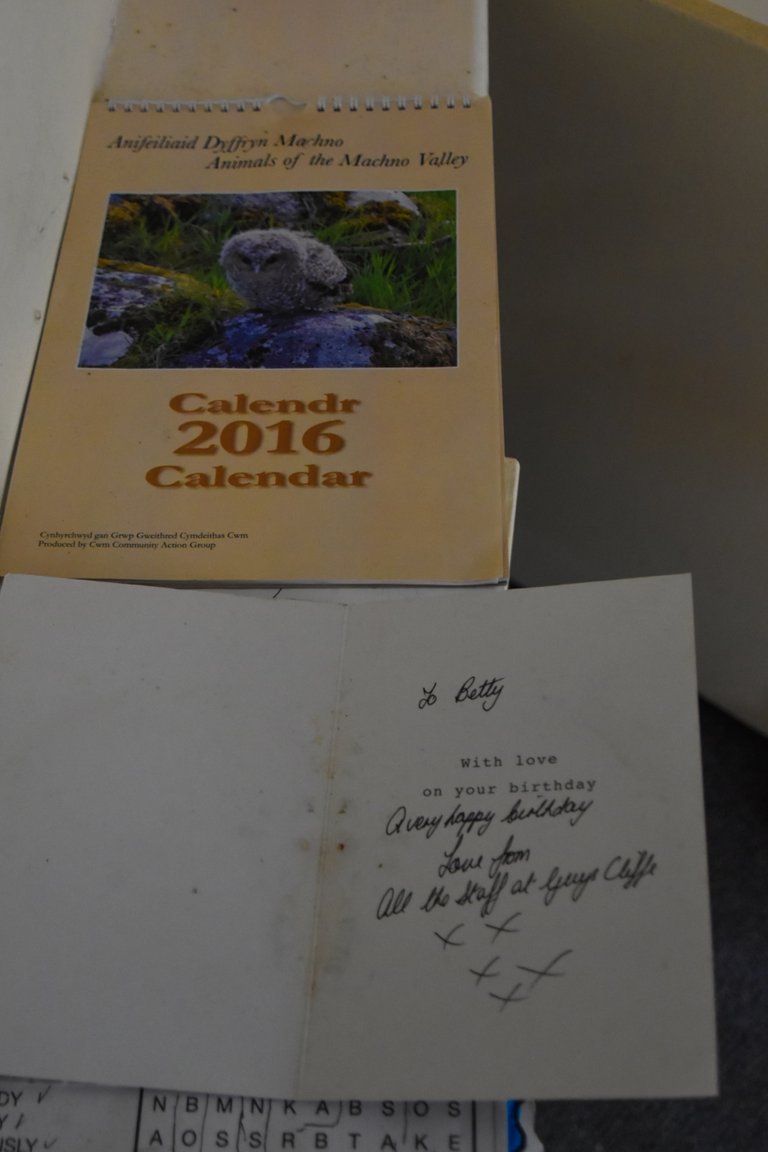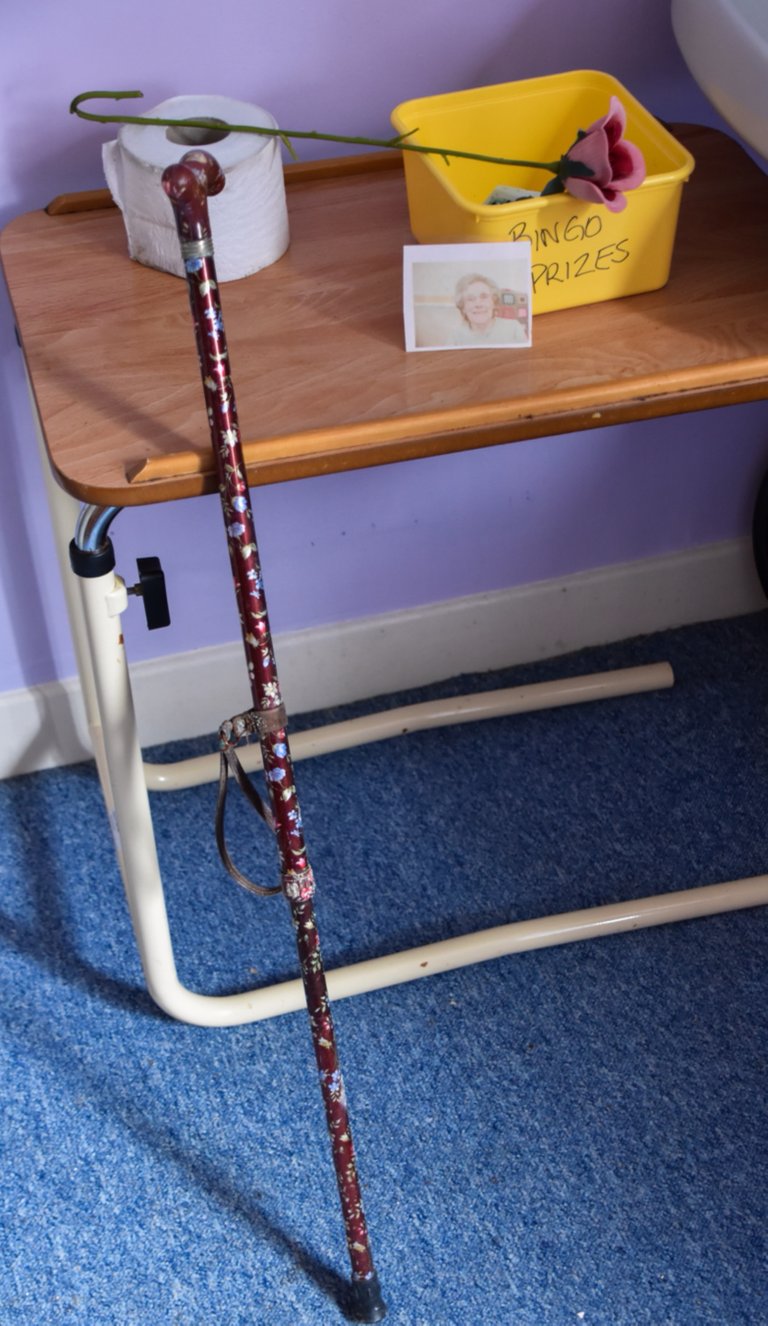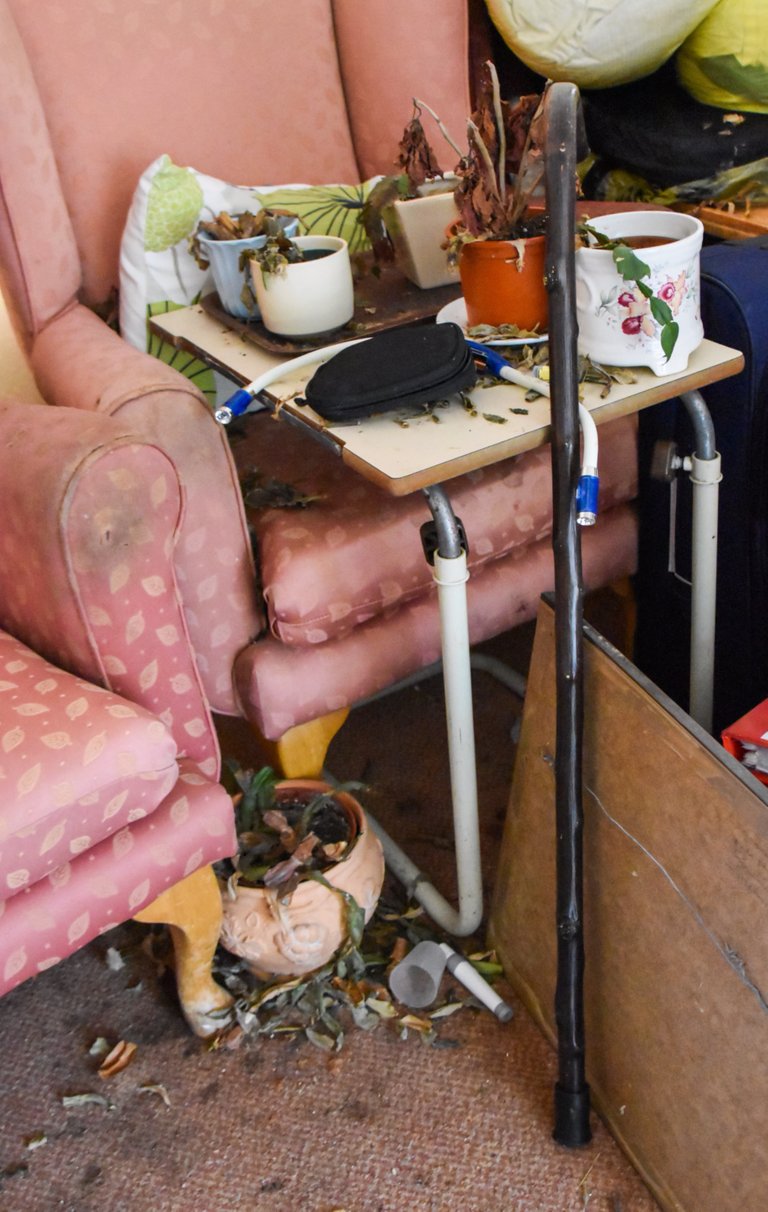 Even old folk like to keep themselves well groomed. It's grab a granny night tonight. Hubba hubba mr luverman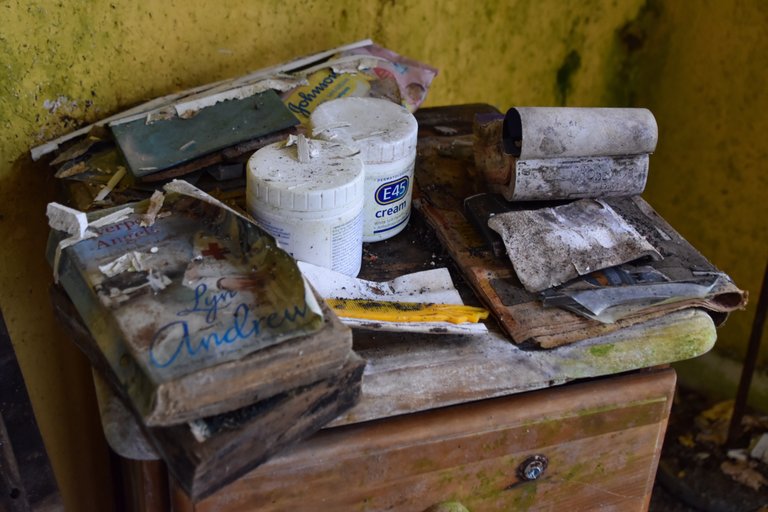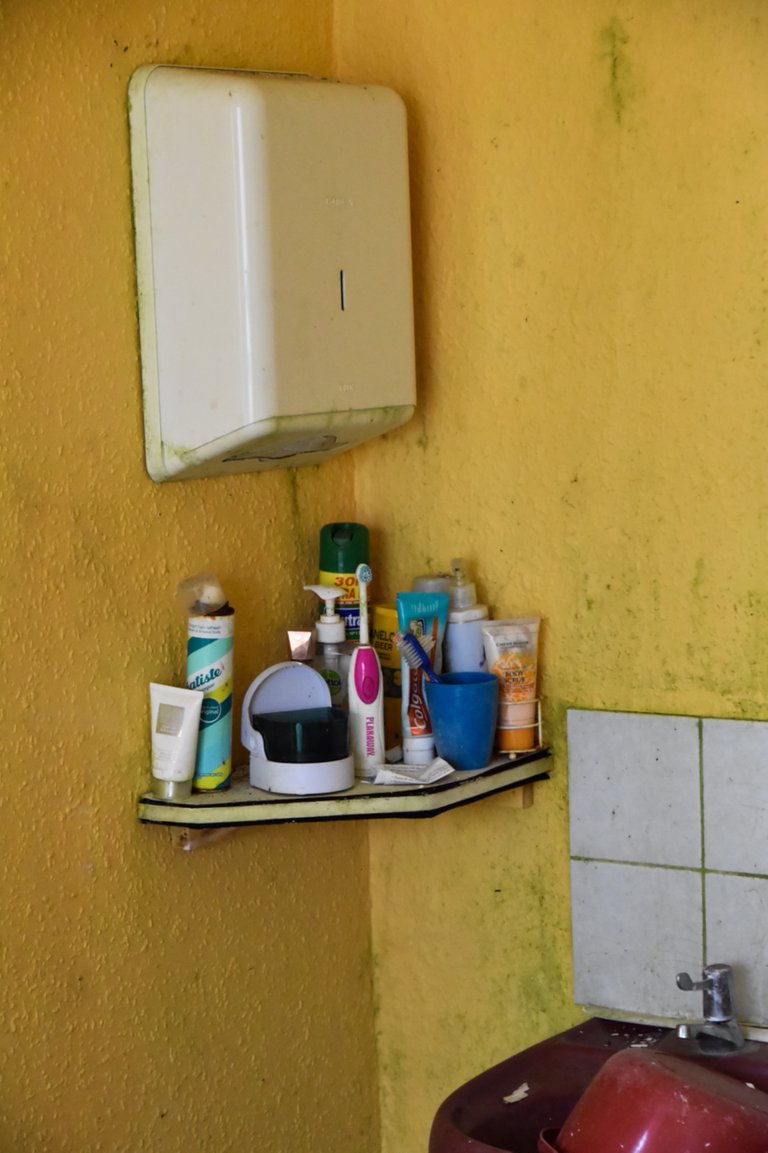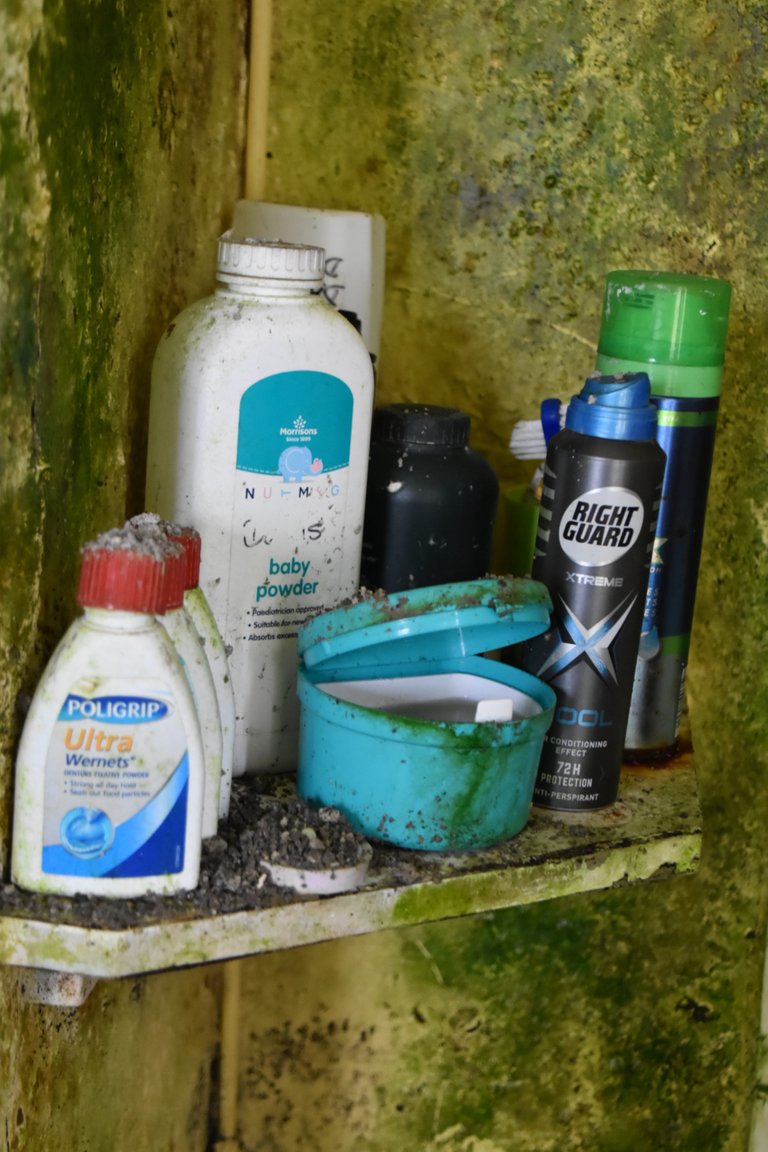 ....... I know the feeling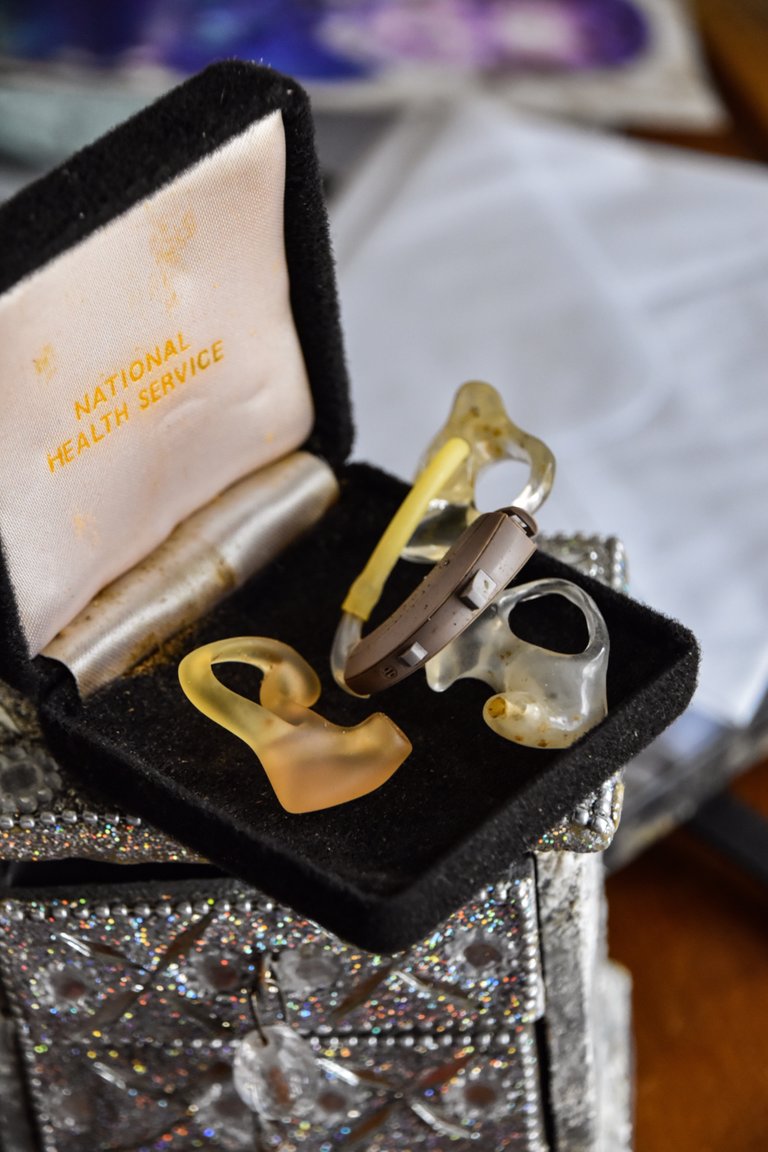 When you kneel at your bed tonight to prey to the baby Jesus, spare a thought for poor old Billy, and his constant fight with the bed linen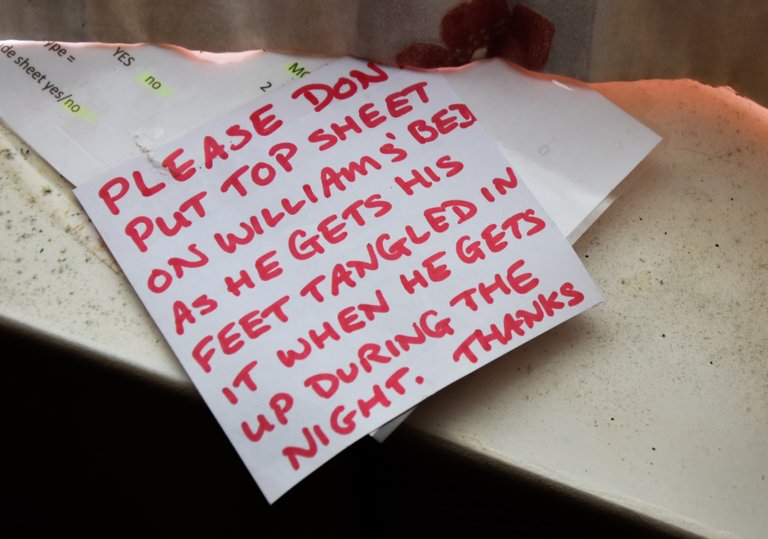 I know I know, one day I'm going to hell to burn for all eternity, but right now I'm out the window. My chariot awaits.