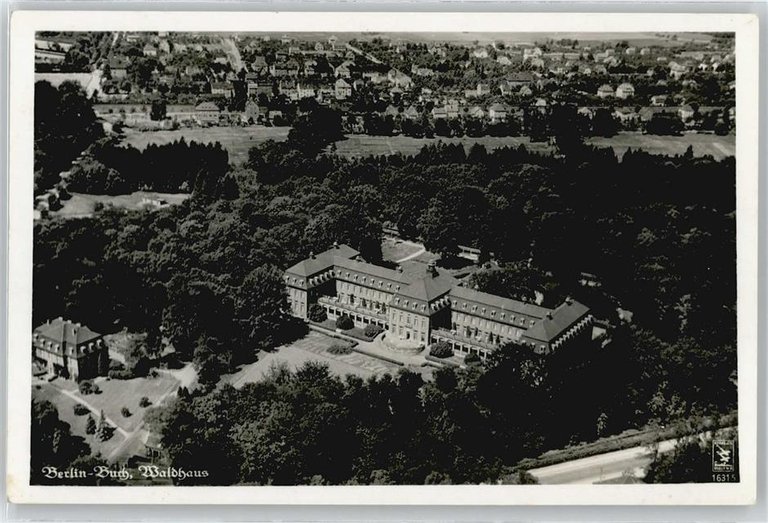 When this palatial building was opened in 1901 it was quaintly known as Heimstätte für männliche Brustkranke' (Homestead for men with chest illnesses).
The first of 150 patients with TB arrived in summer 1905. It wasn't until 1927 that it became officially known as Waldhaus Buch, and it continued as a sanatorium for TB patients until the war, before becoming a military hospital for the Luftwaffe in 1942.
This is where it gets nasty..... 1940 saw the first physically and mentally ill patients from Buch transported to the "euthanasia centers" of Bernburg und Brandenburg, so as to free up beds for the military, this gained further momentum With another wave of killings under the "Aktion Brandt" policy.
At the end of WW2, the building reverted back to a hospital an orthopaedic hospital, until it's closure in 1992, since then it has been empty and abandoned for the likes of me and the street artist.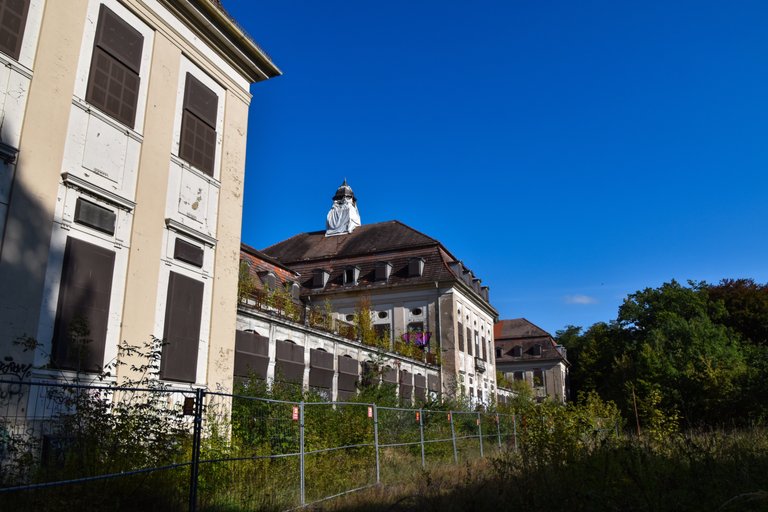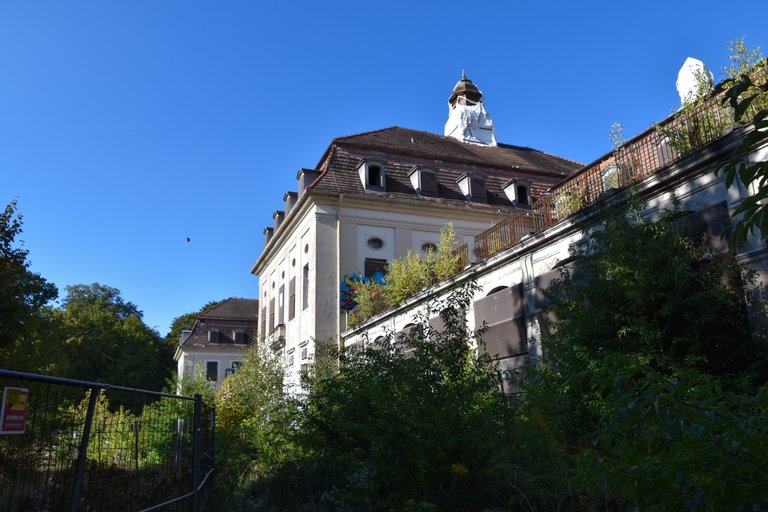 My local contact had warned me that it was rated 9/10 on the difficulty-o-meter for gaining access. He was a bit pissed off when I sent him a smiley face.
Ok so I did bruise my knee landing awkwardly climbing the bastard Harras fencing
Ok so I did rip a sweatshirt, in squeezing through the Galvanised sheeted window, that miraculously bent back in my hands.
But like fuck off, I've travelled so far.
I'm gonna take a little time, a little time to look around me.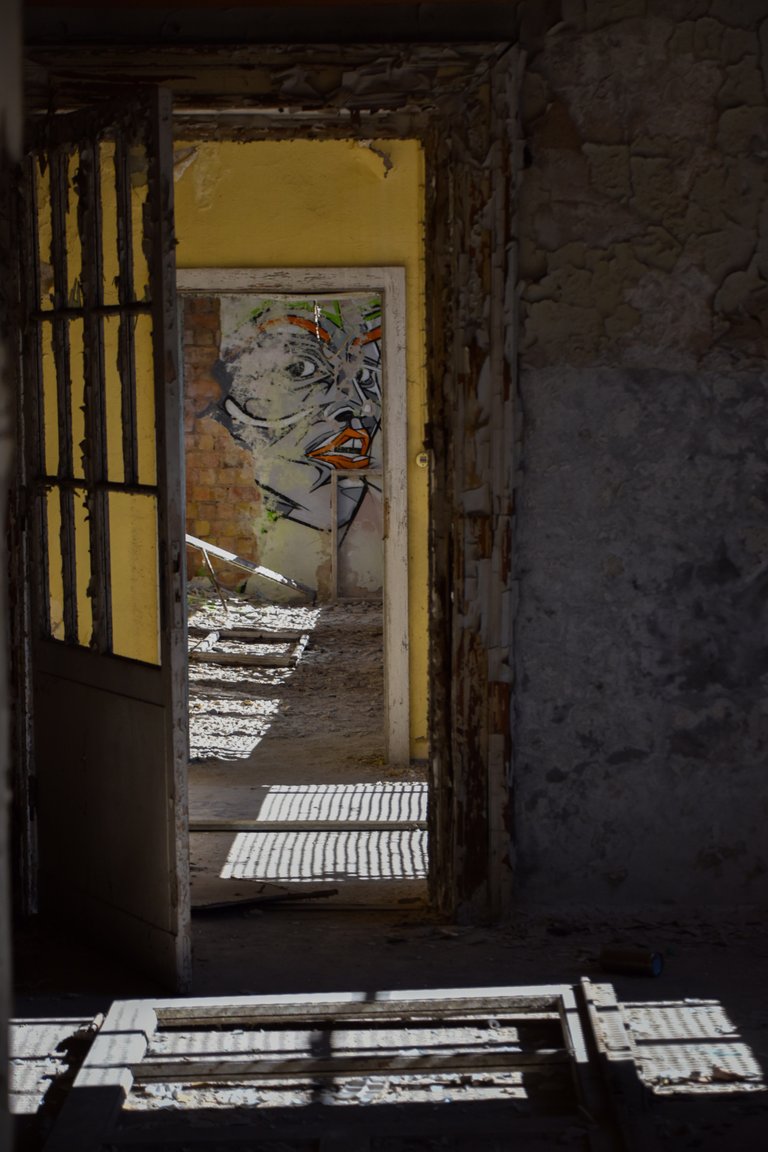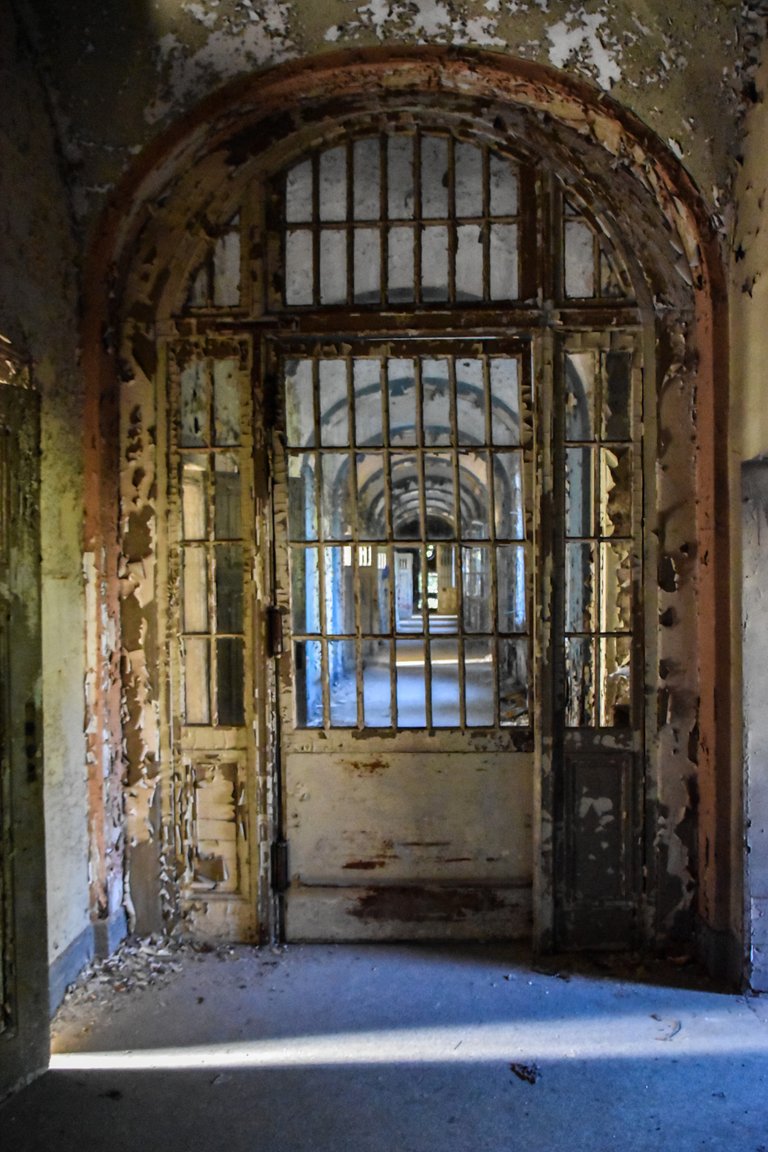 I just loved the coldness of the place (a welcome change from the very warm day outdoors) as I wandered these forlorn decayed corridors, popping in and out of some of the individual cells/rooms.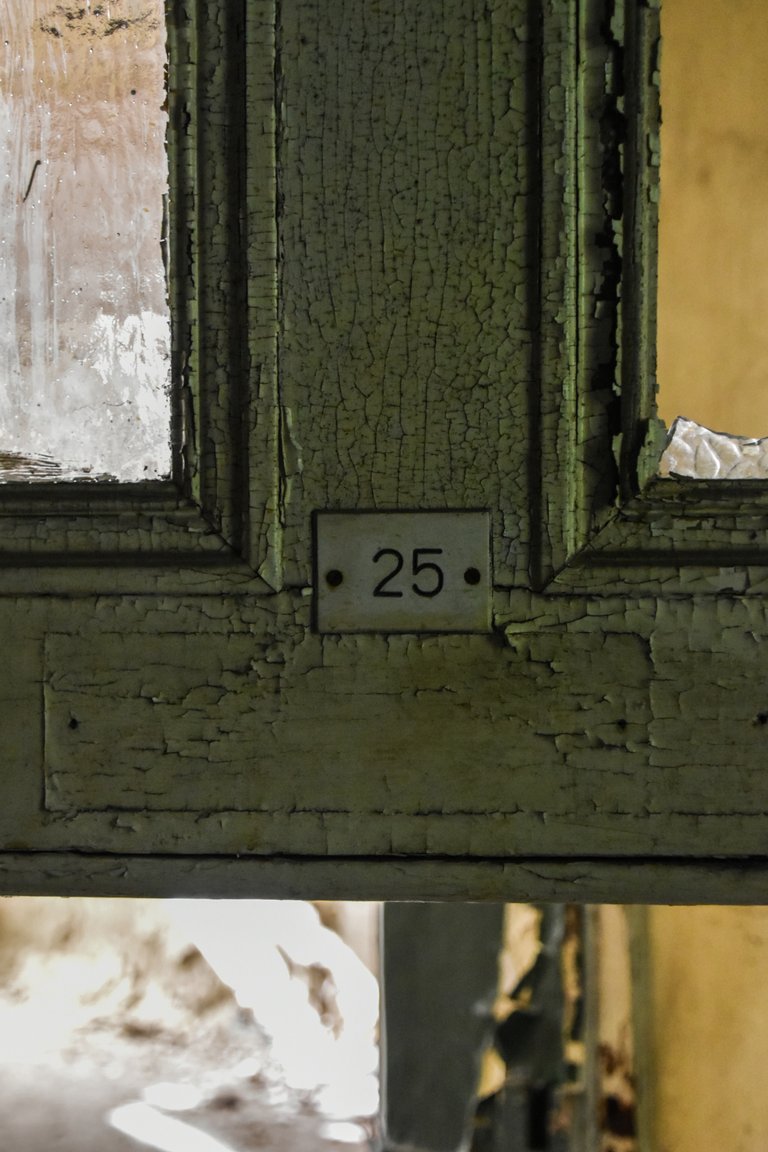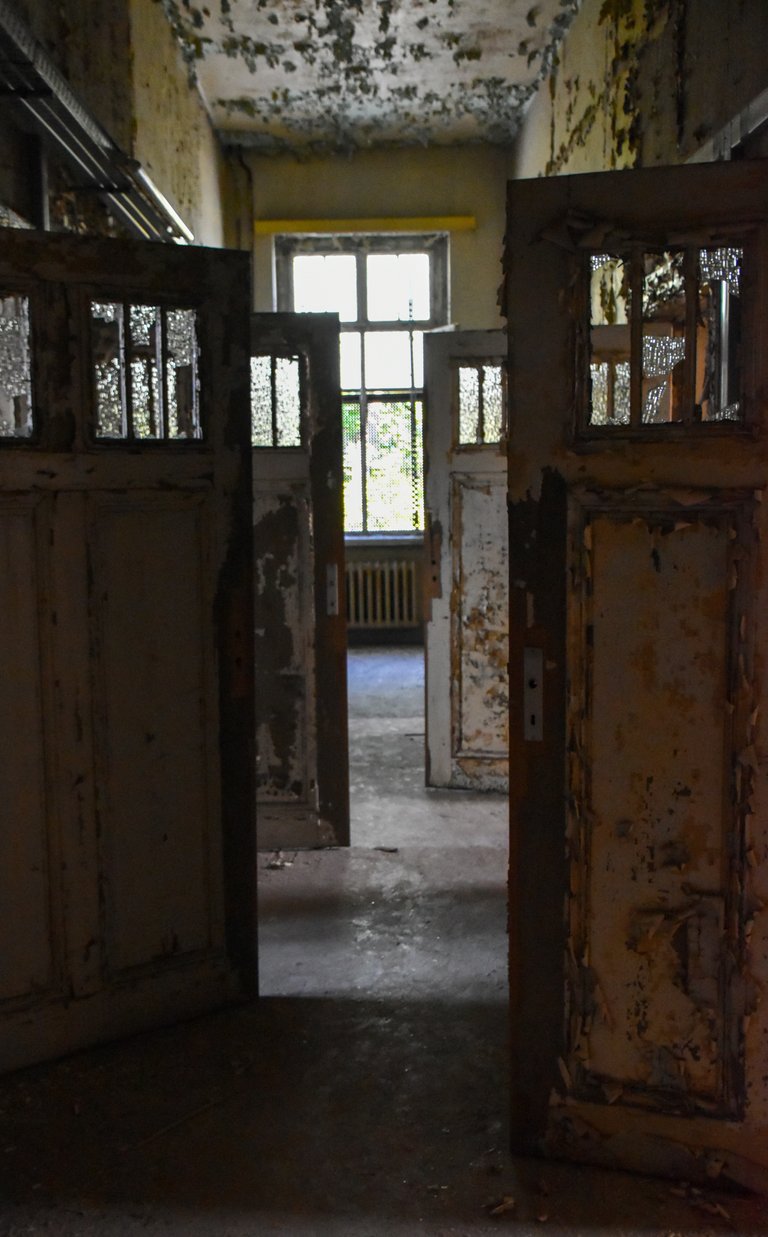 Allegedly just under 700 of these murdered patients' brains were delivered to the Buch-based Kaiser Wilhelm Institute for Brain Research, where Julius Hallervorden carried out his work.
A true professional, Hallervorden witnessed children being exterminated at the Brandenburg killing center to become his unwitting donors.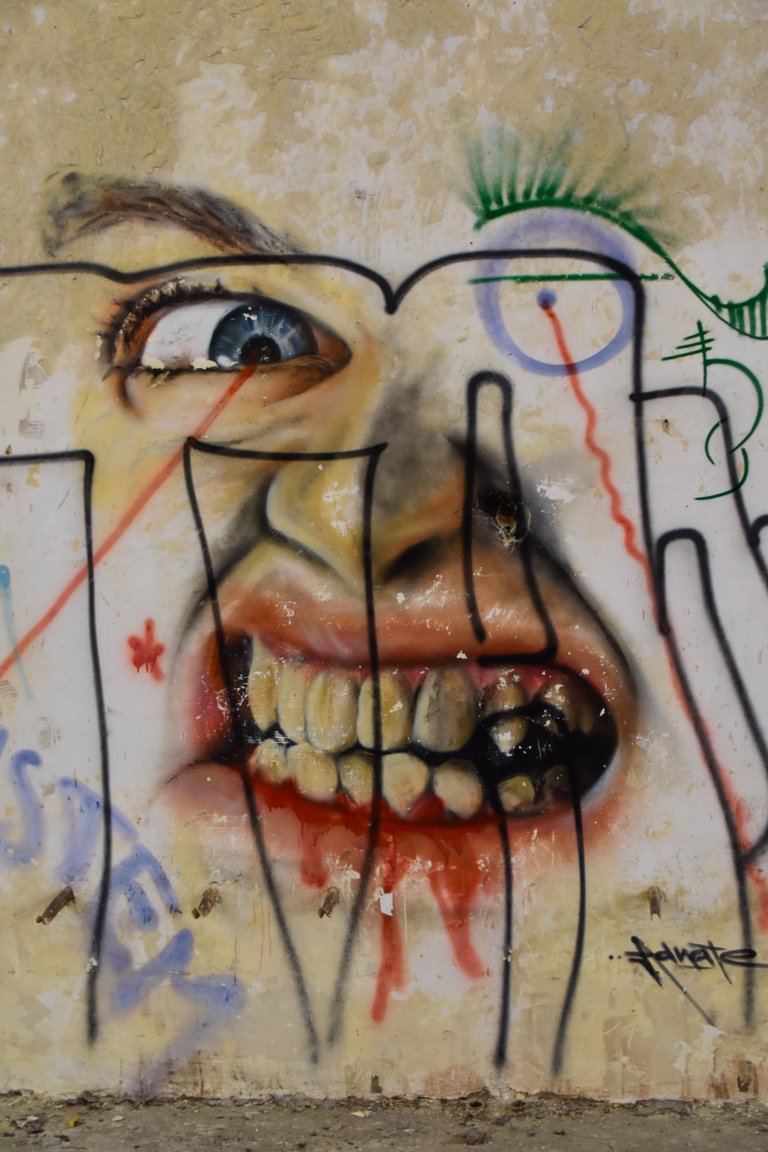 Isn't that just WOW, the mad professor?
A central atrium, the upper floors beckoned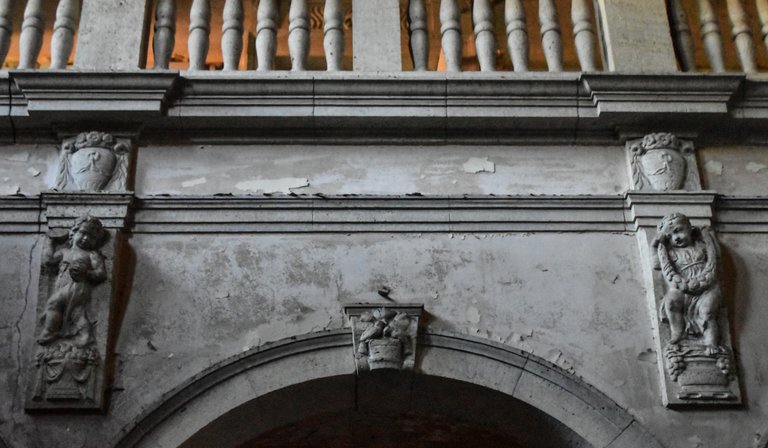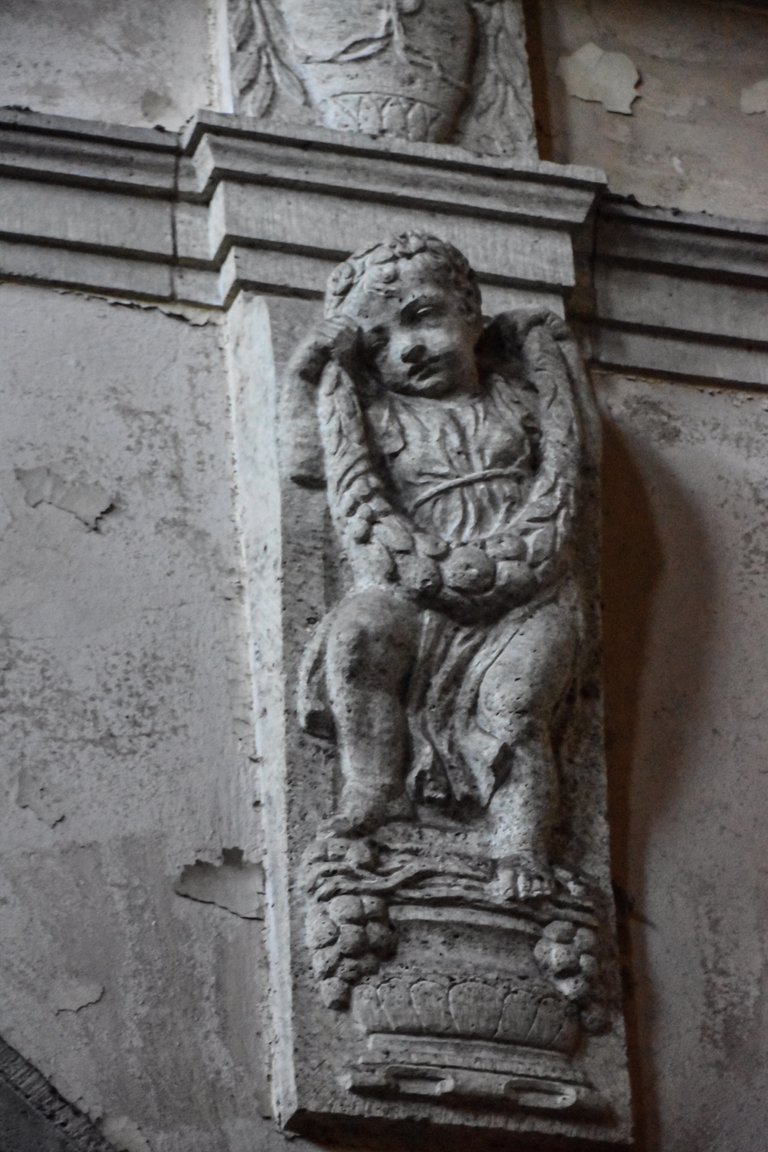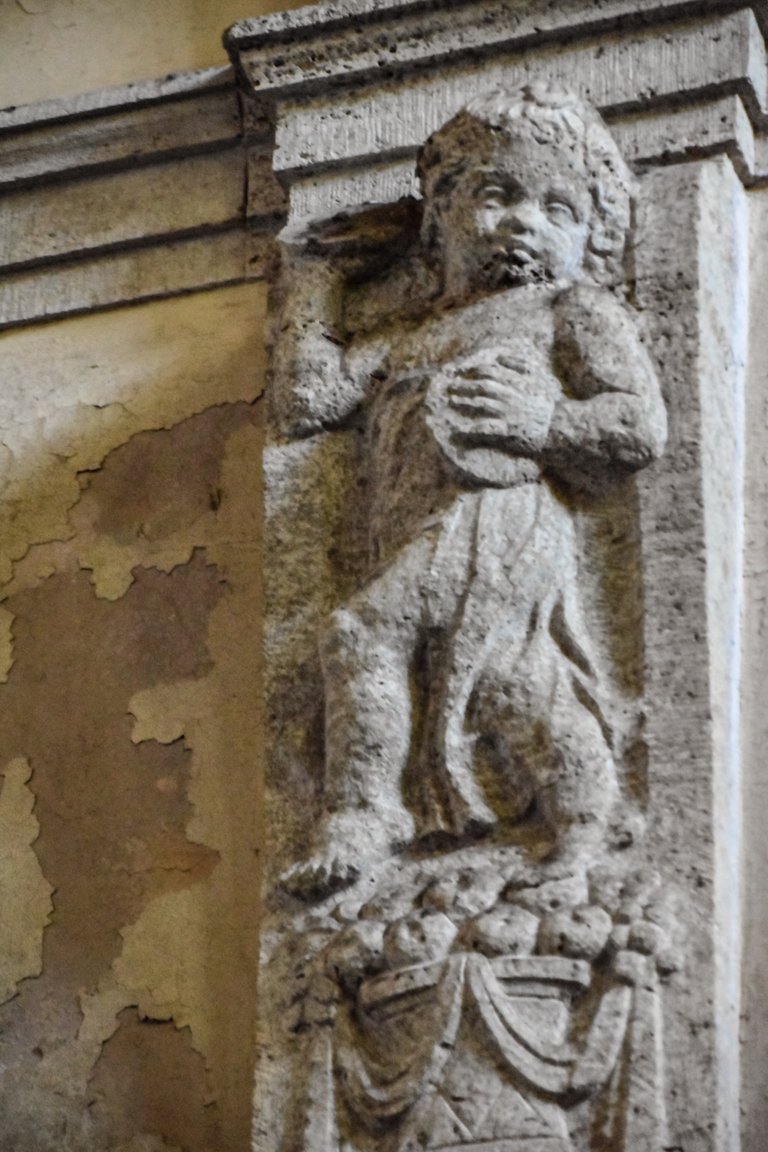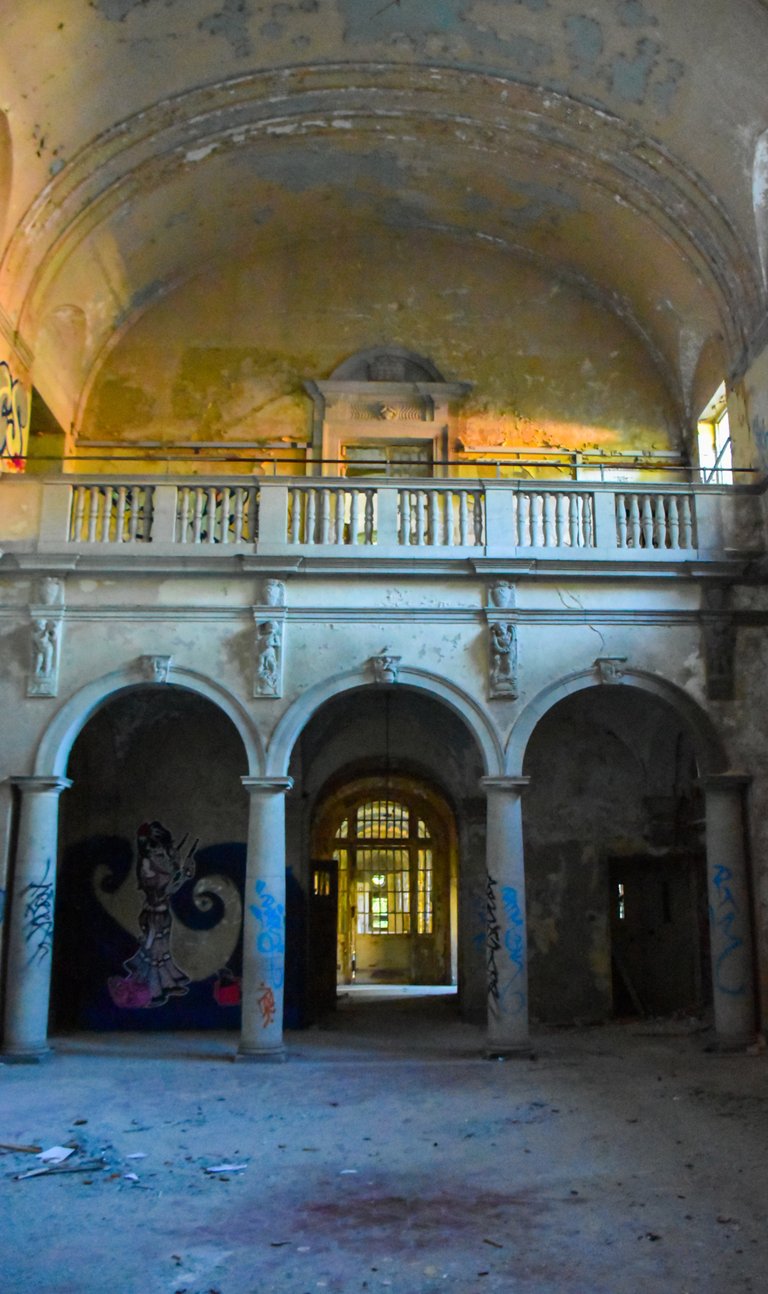 A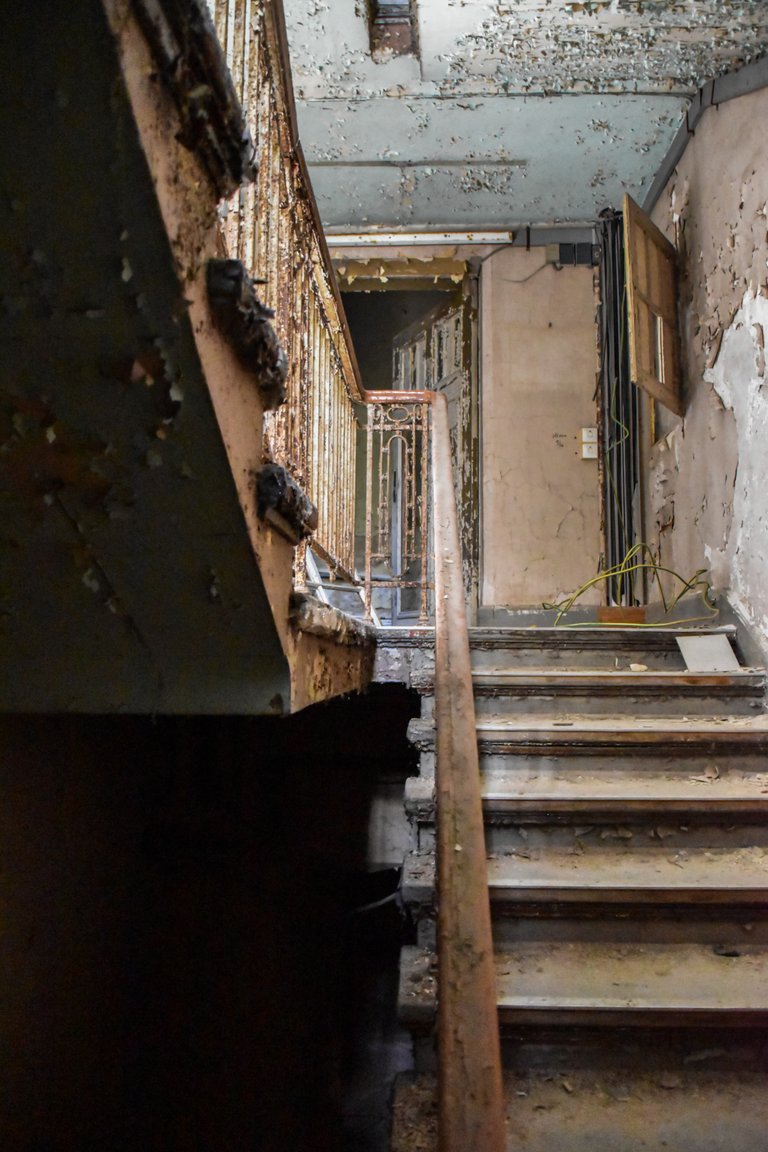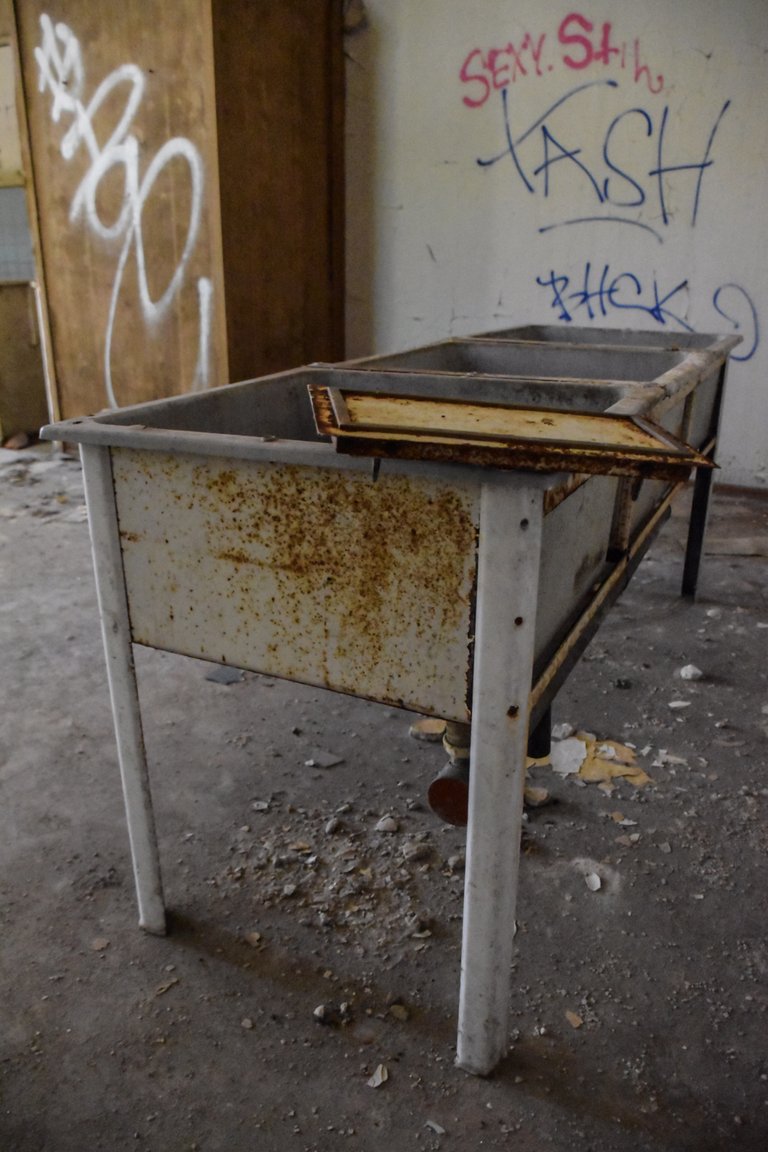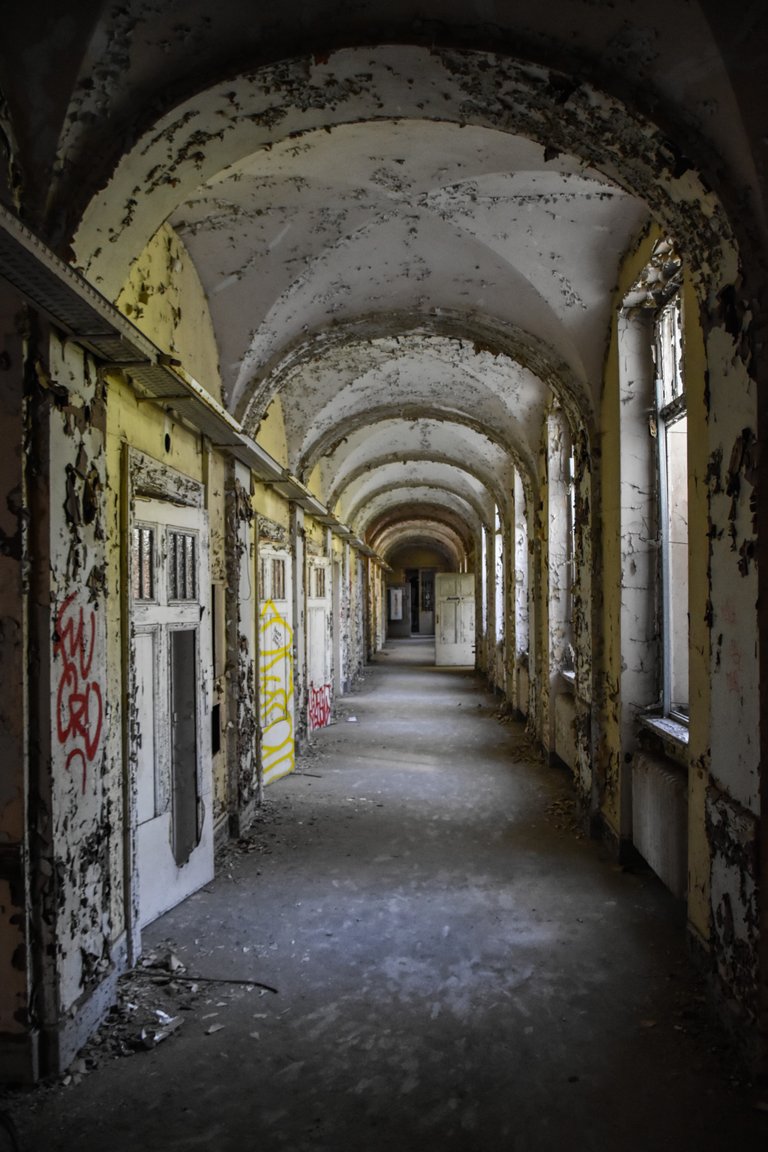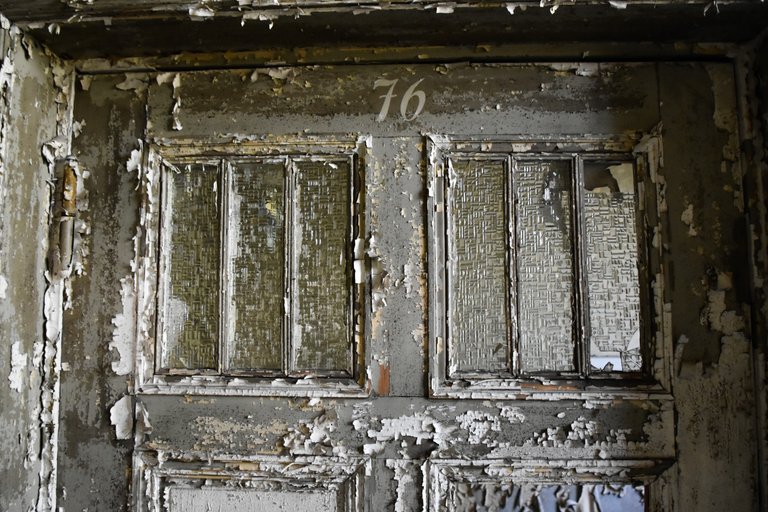 Rooms identified by painted numbers, older in date? What would have been ornate lighting in some of the larger rooms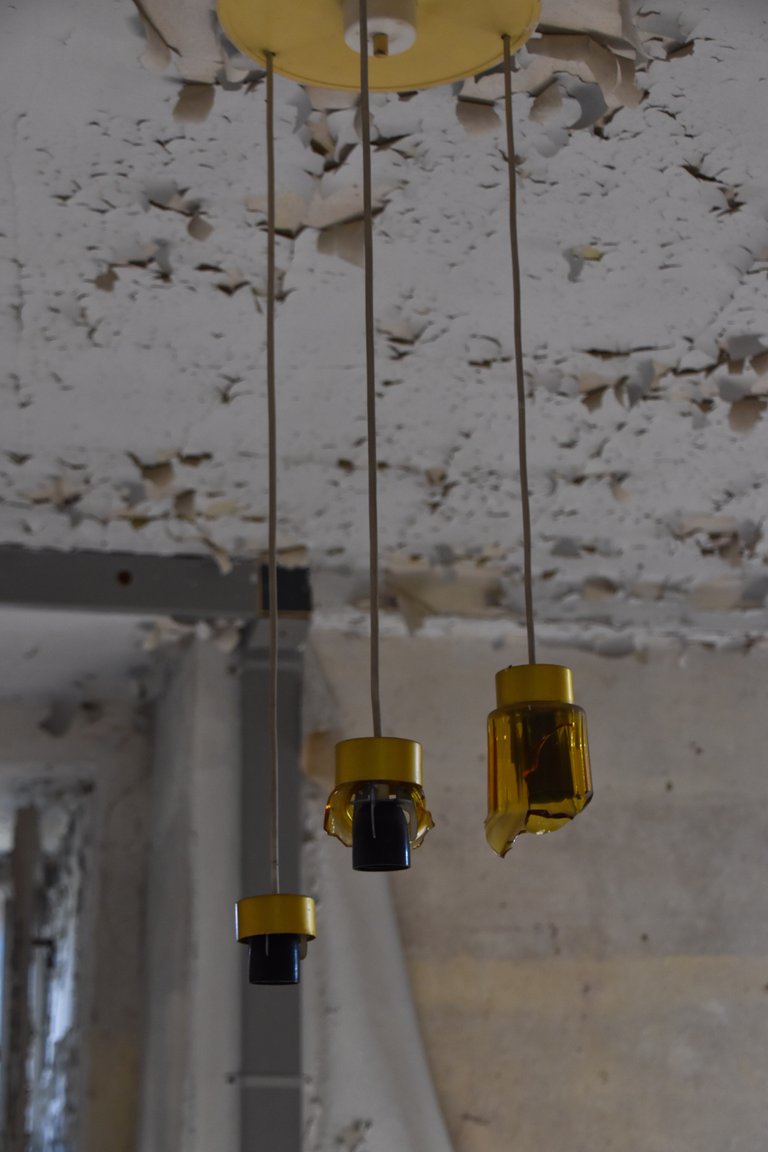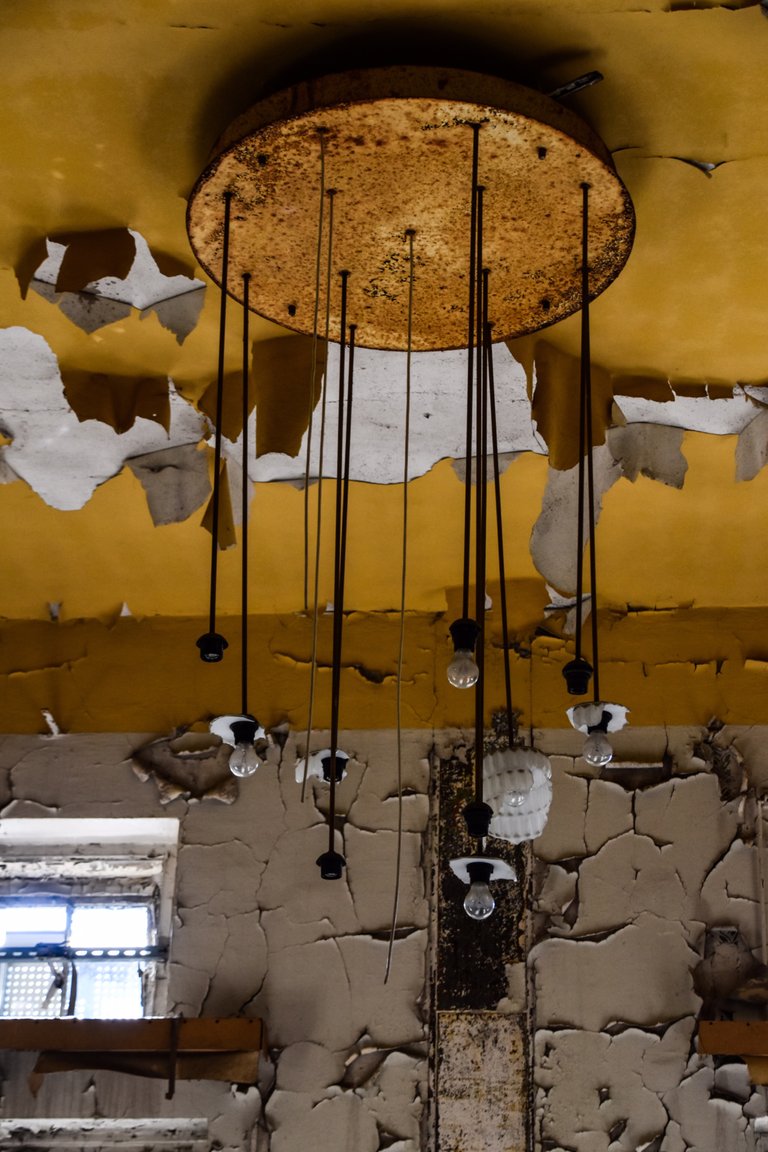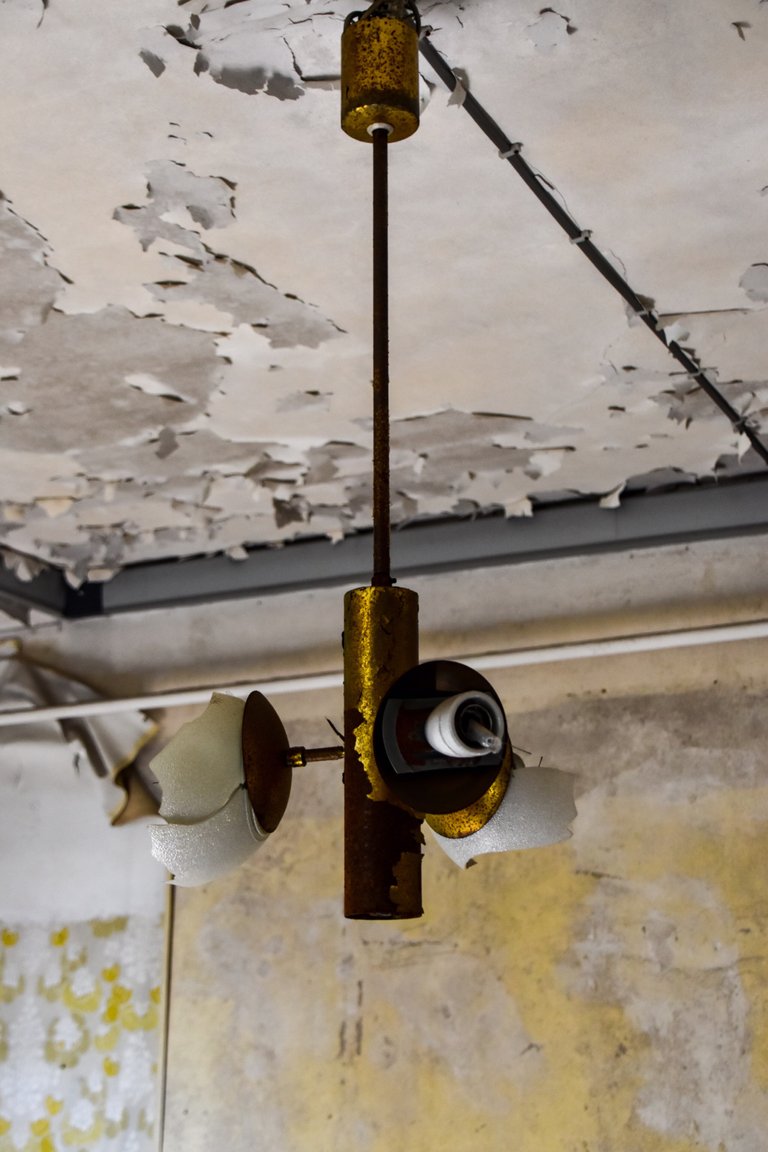 A closer look at the cherubs, I'm sure there must be something in their symbolism.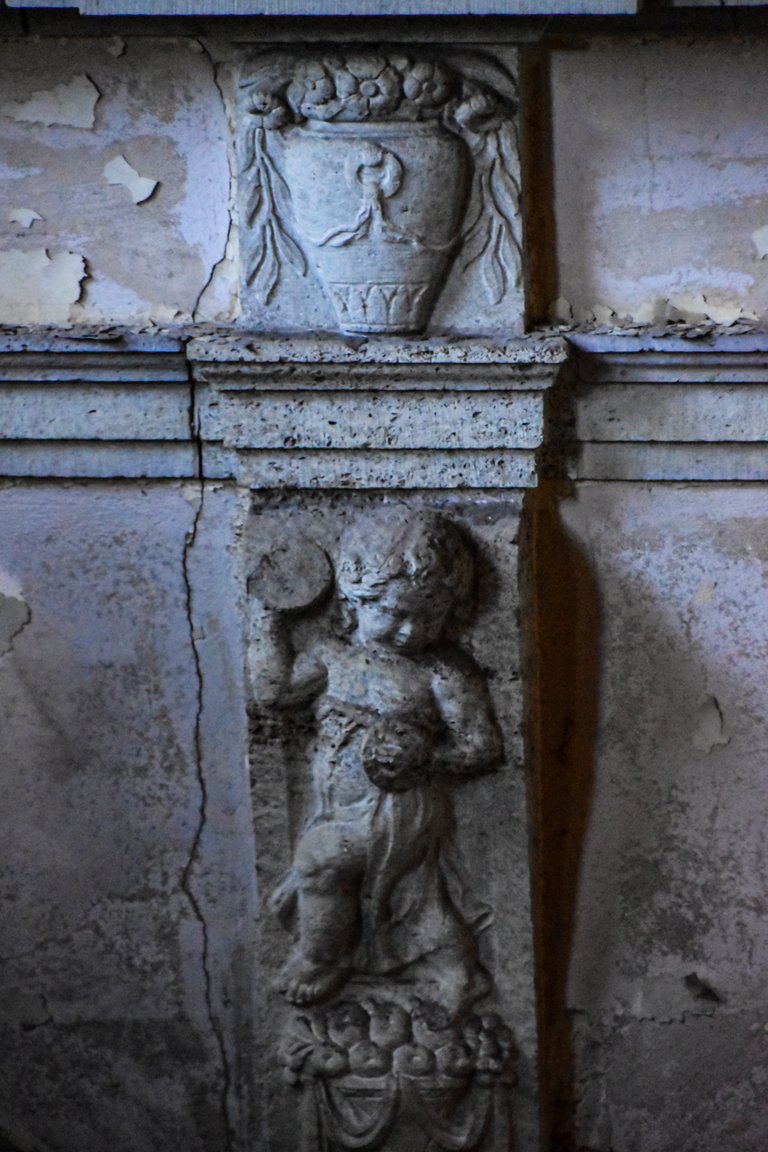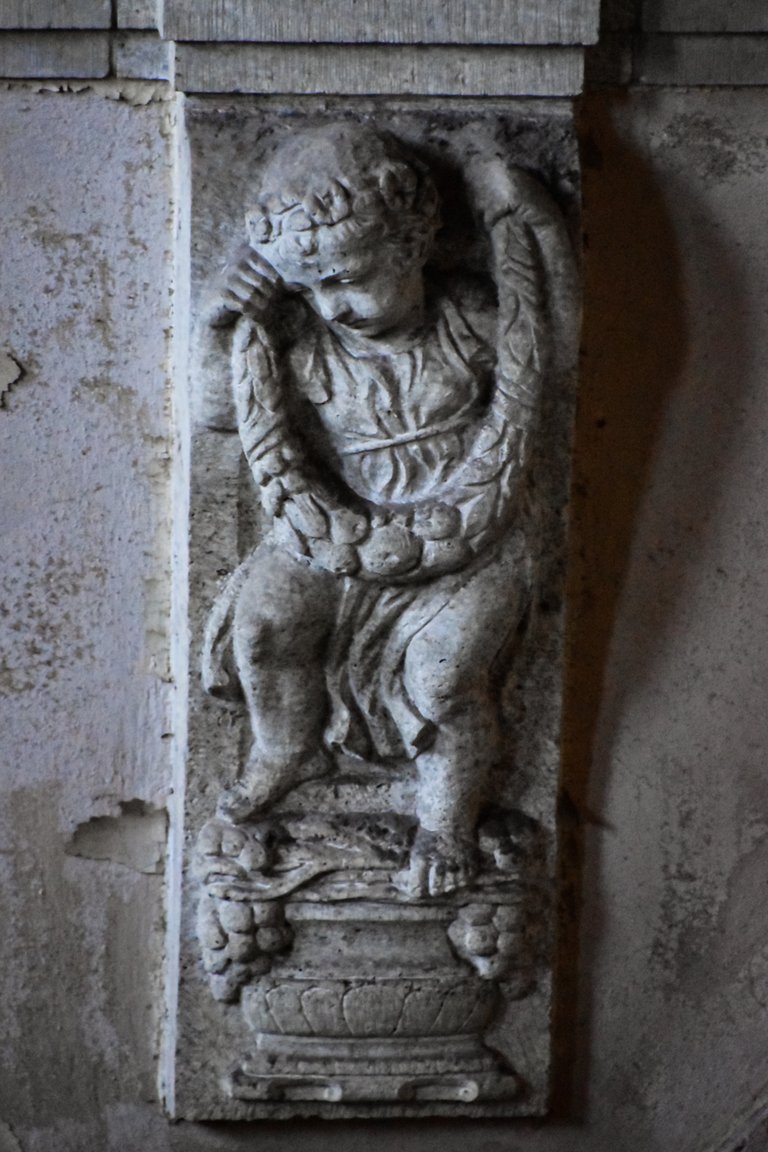 There was further fantastic art to admire as I climbed the stairs to the upper floors and attic.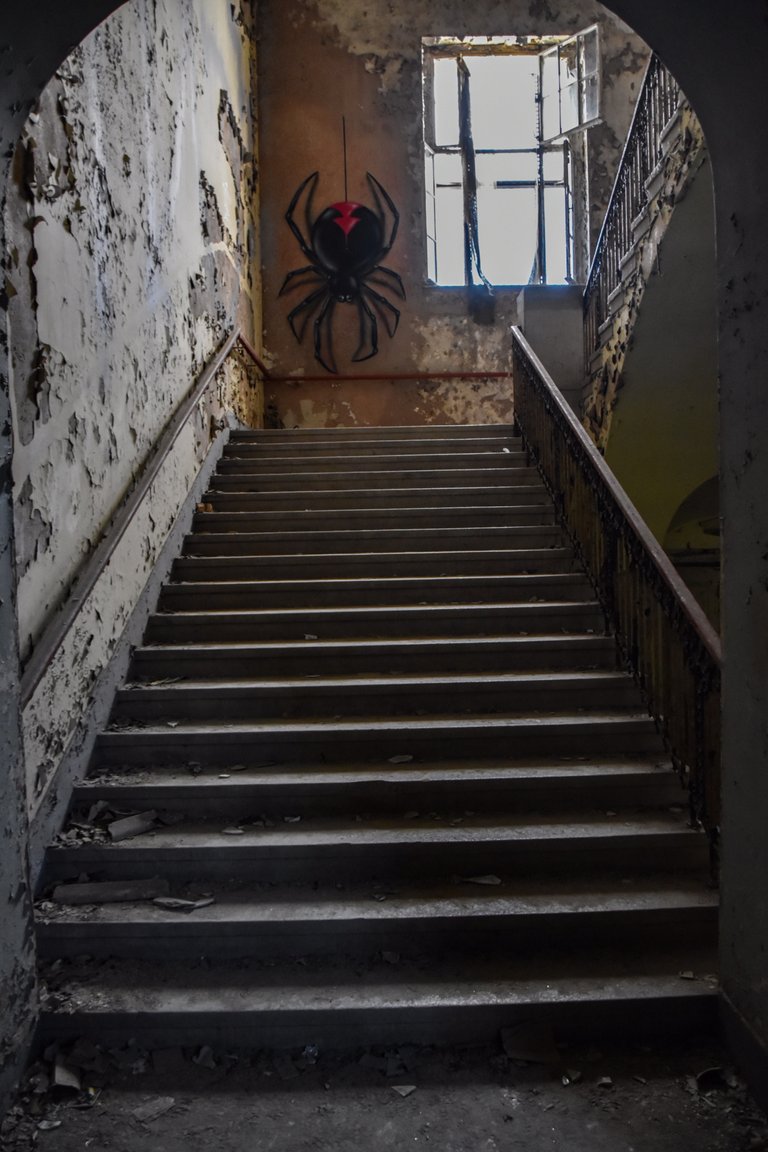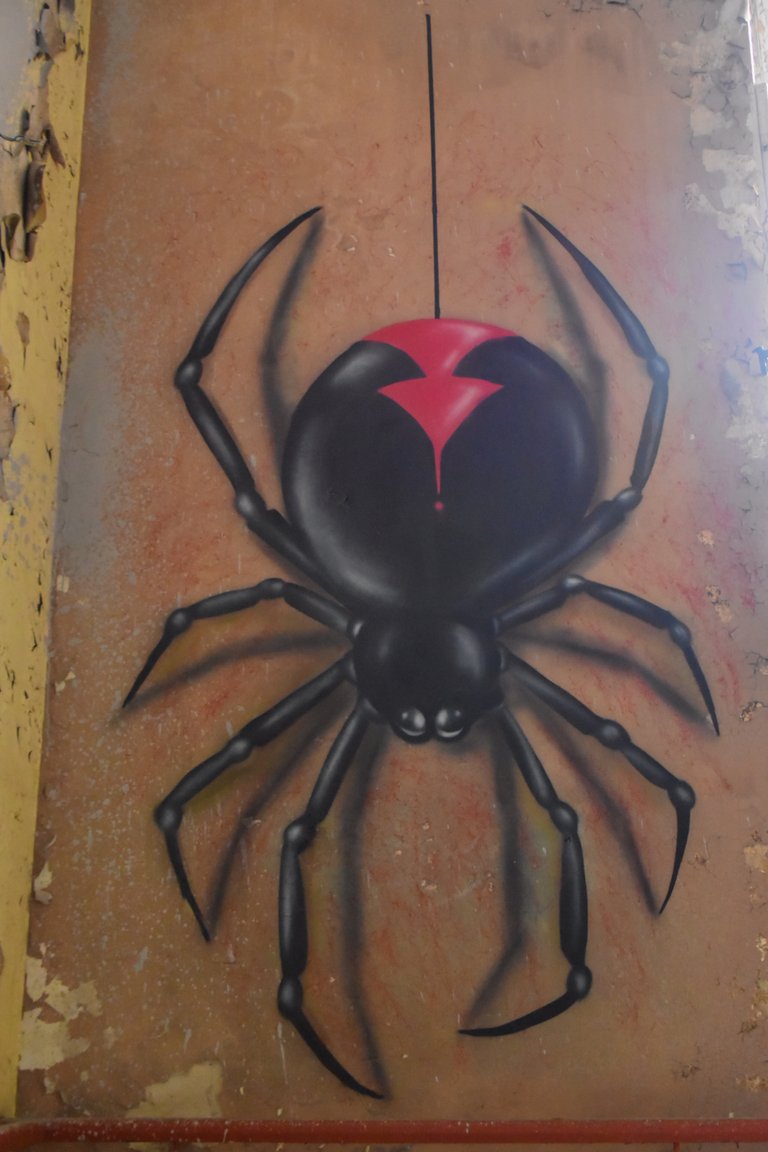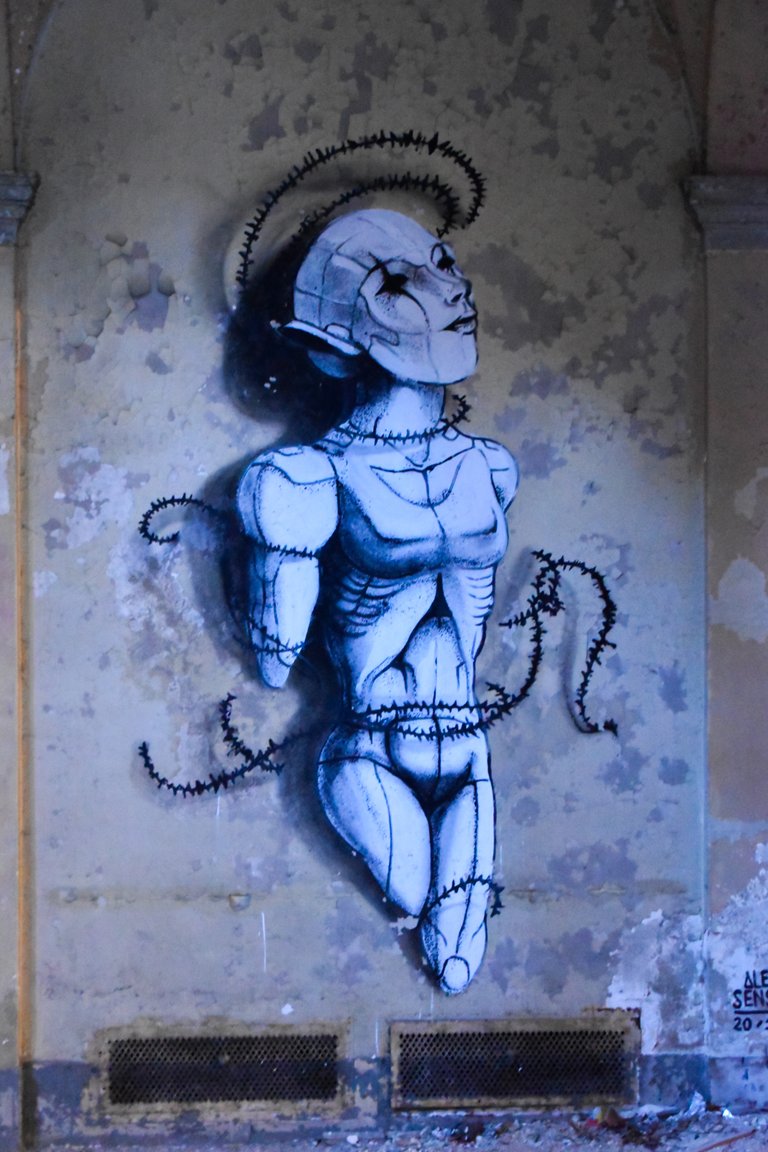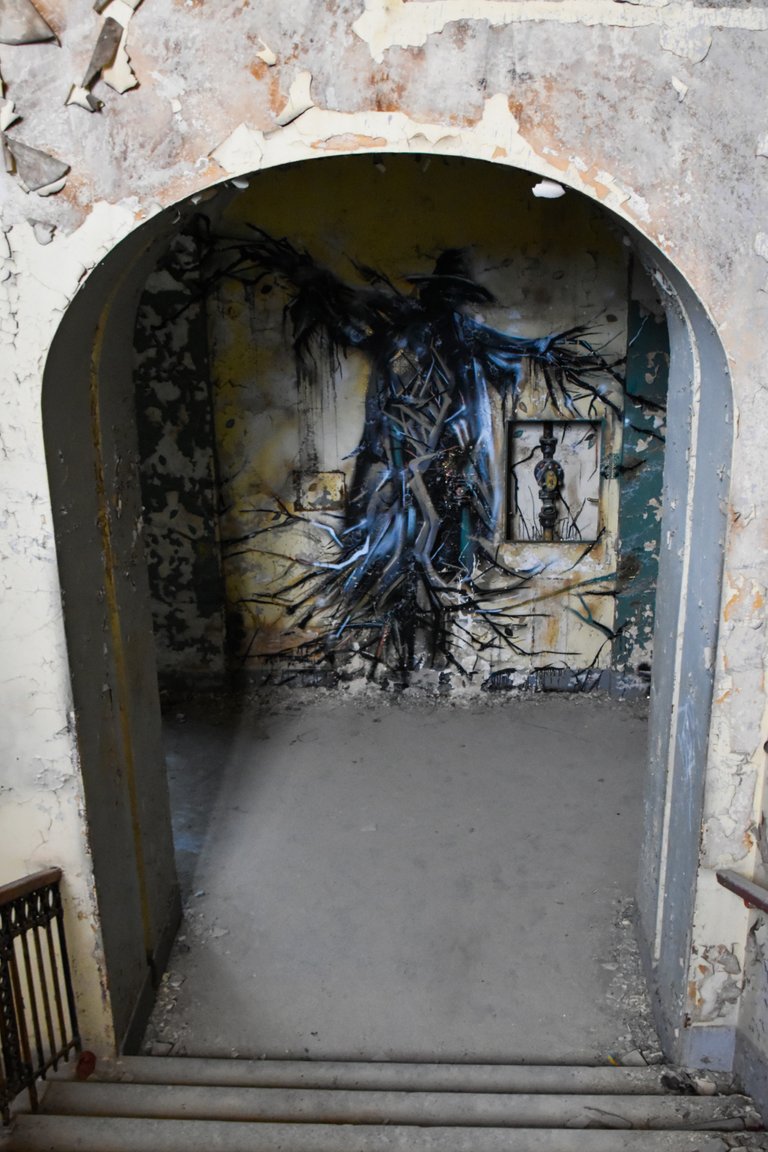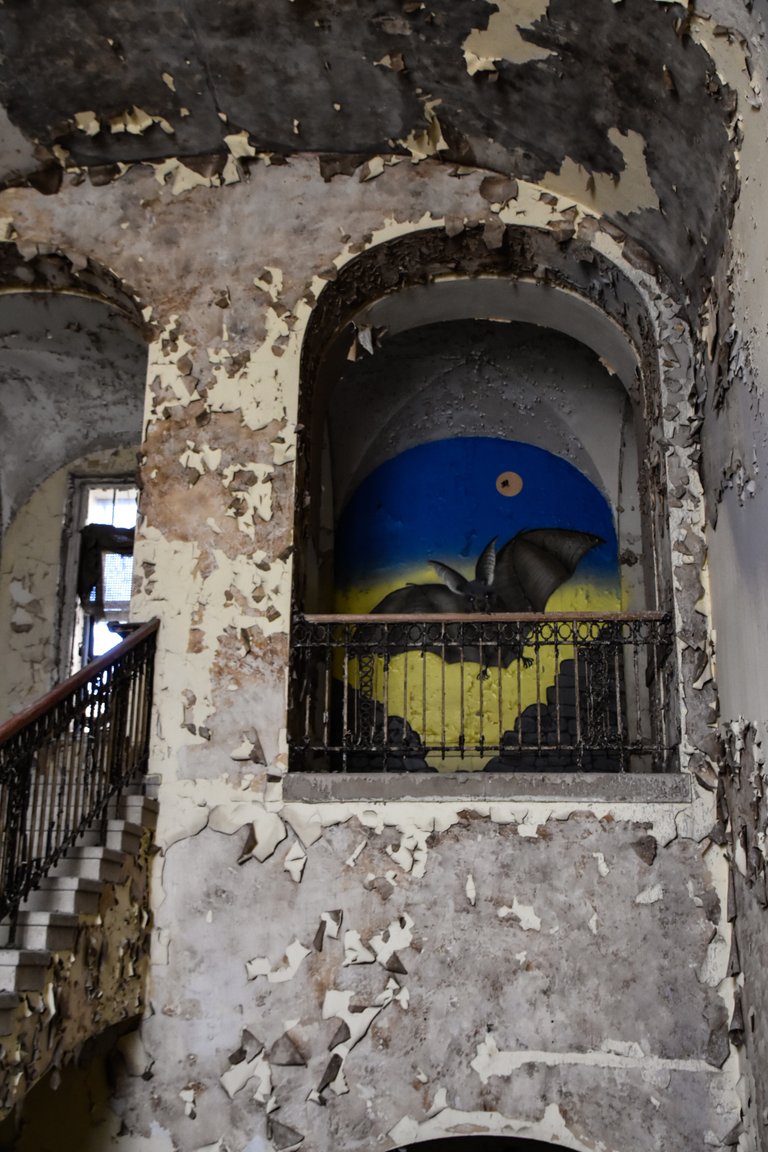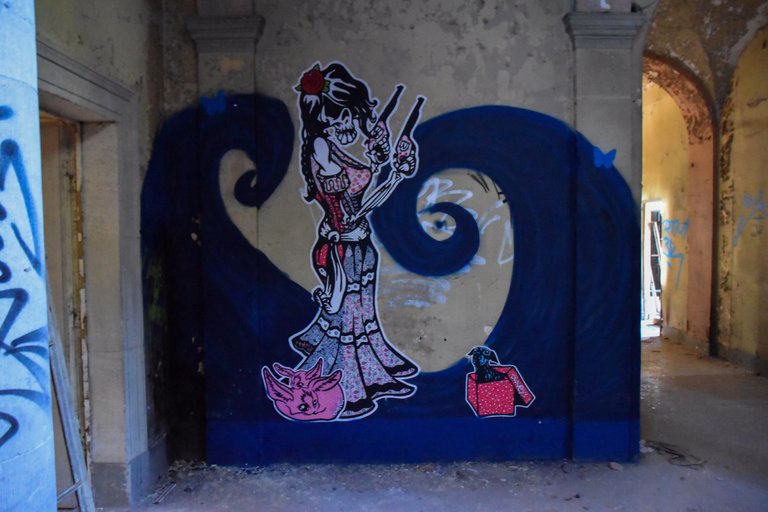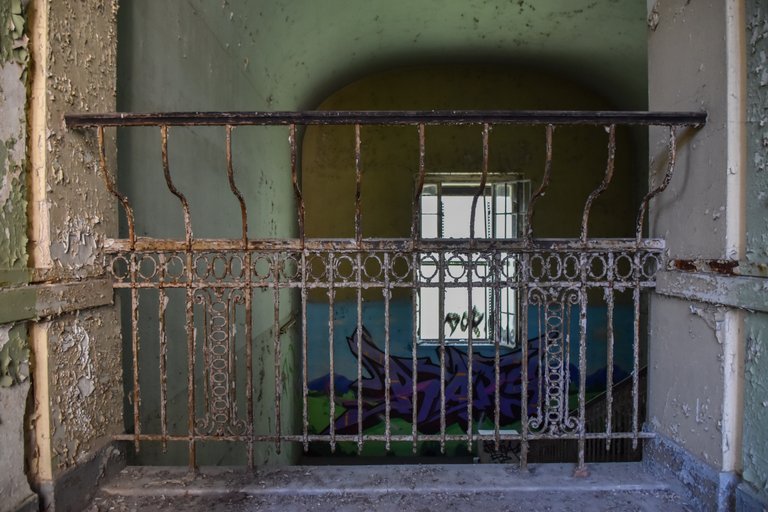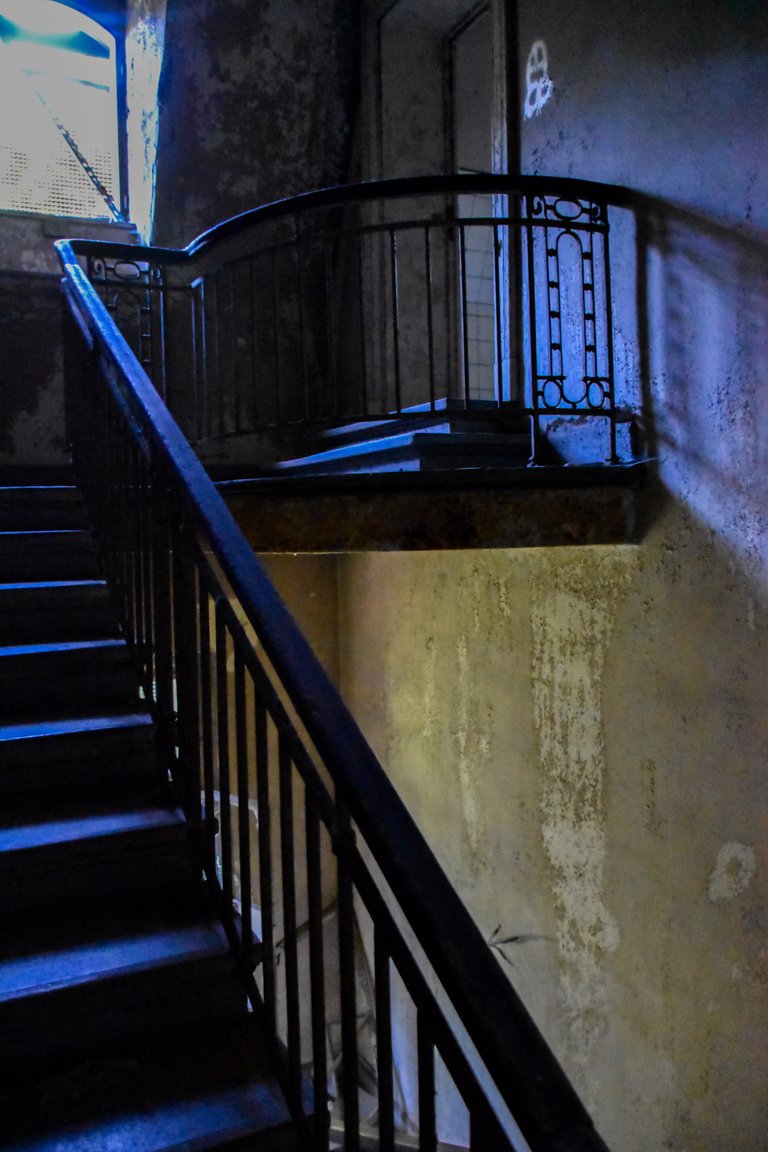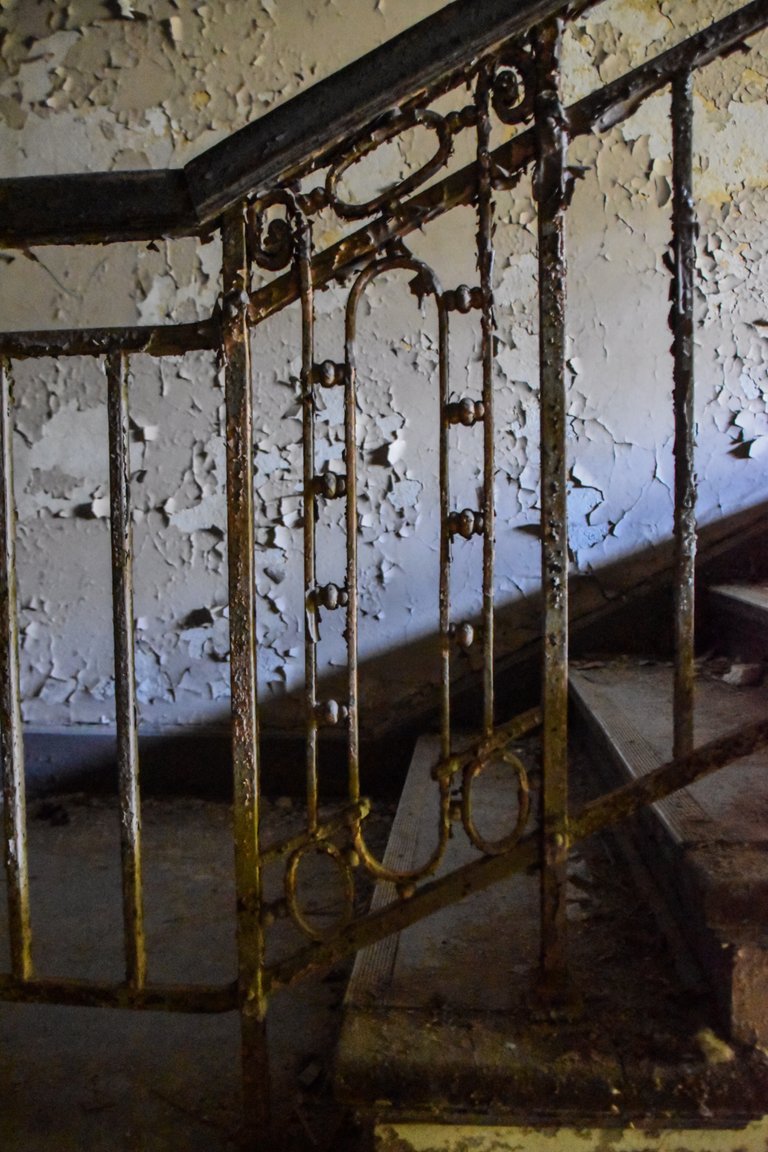 Views from above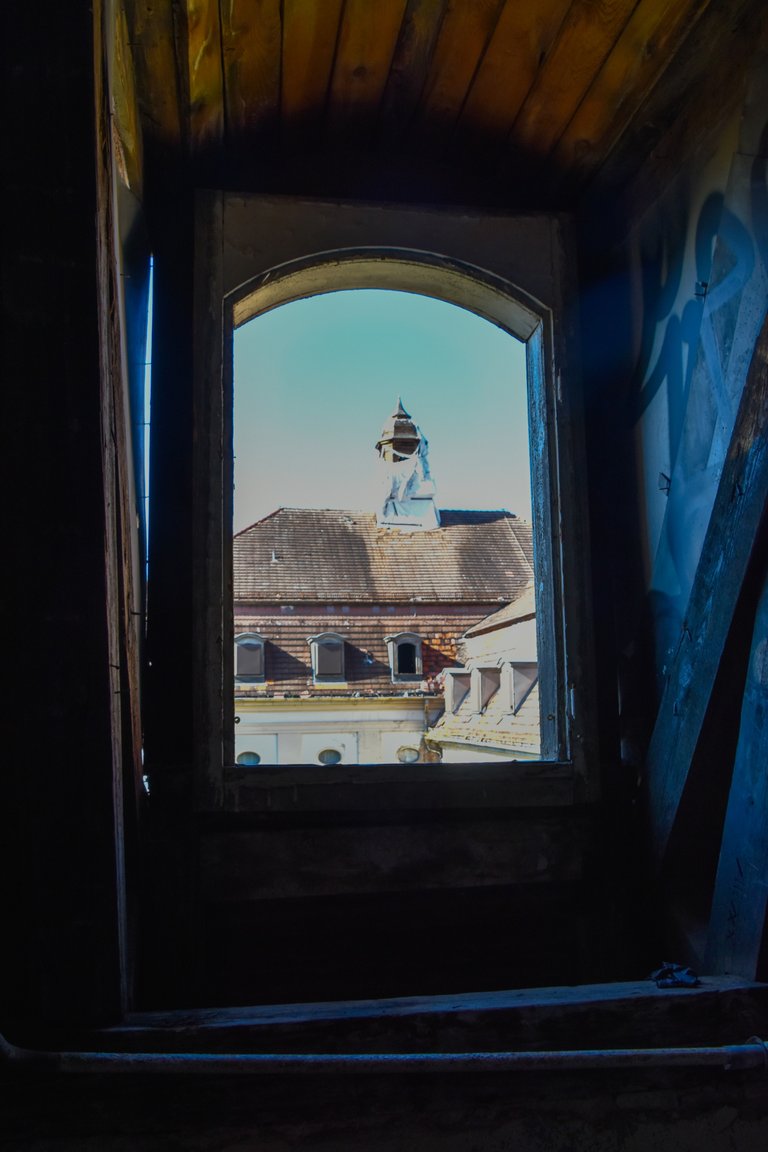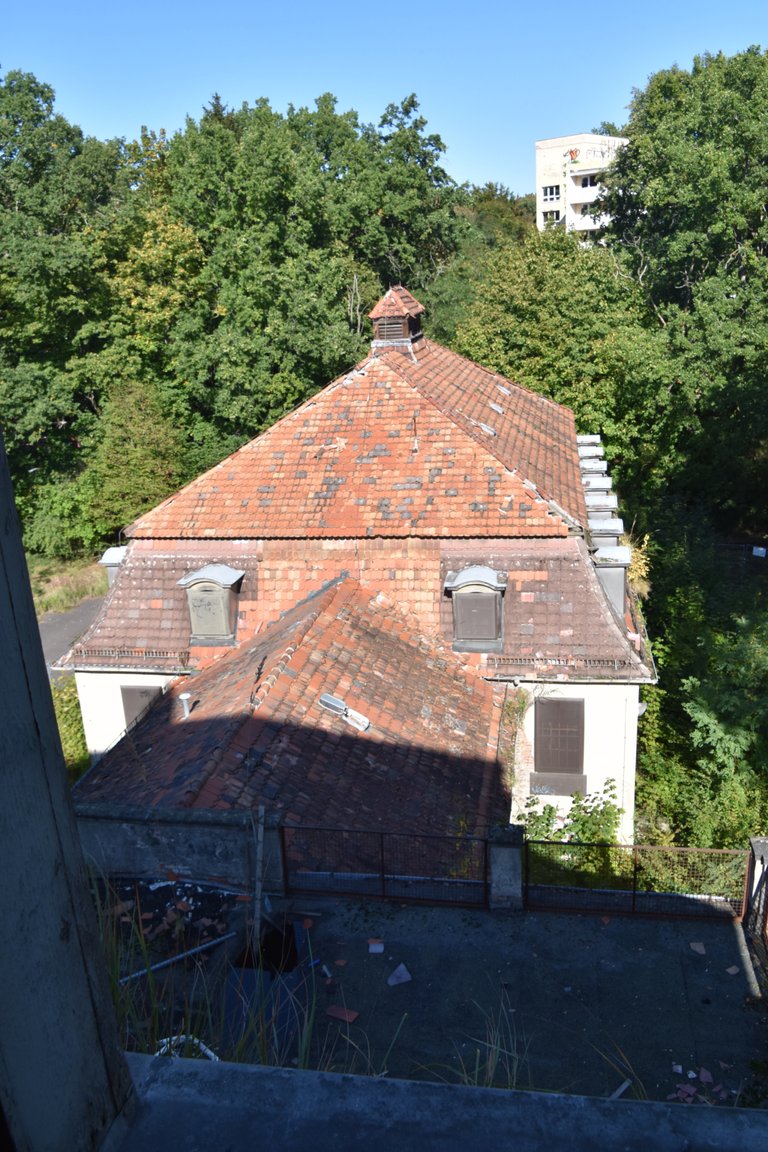 It was here I spied a white building in the trees more of that soon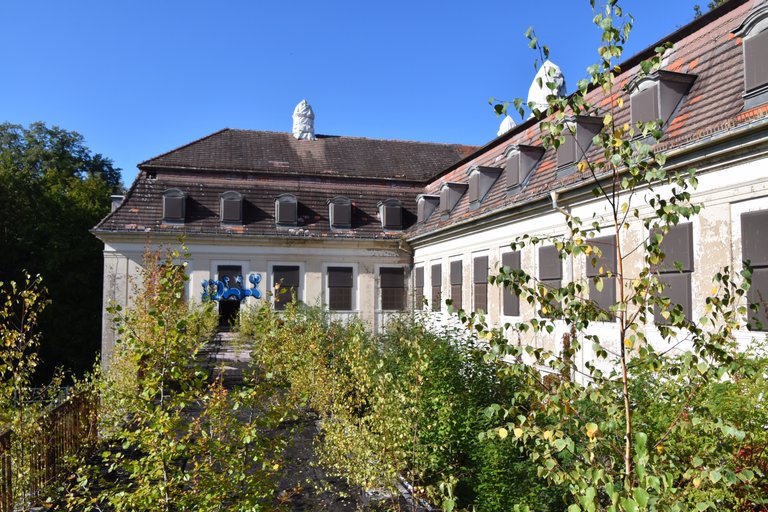 Small rooms, for washing, an old rail for a privacy Curtan, and an old sticker in different languages meaning "don't lean down". No I don't know either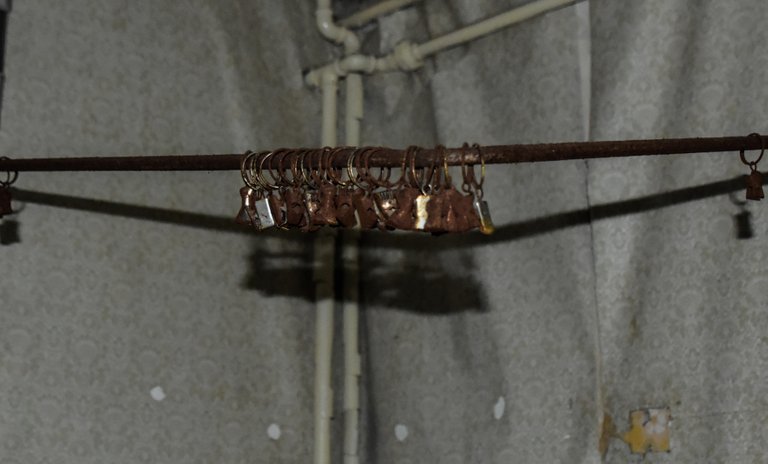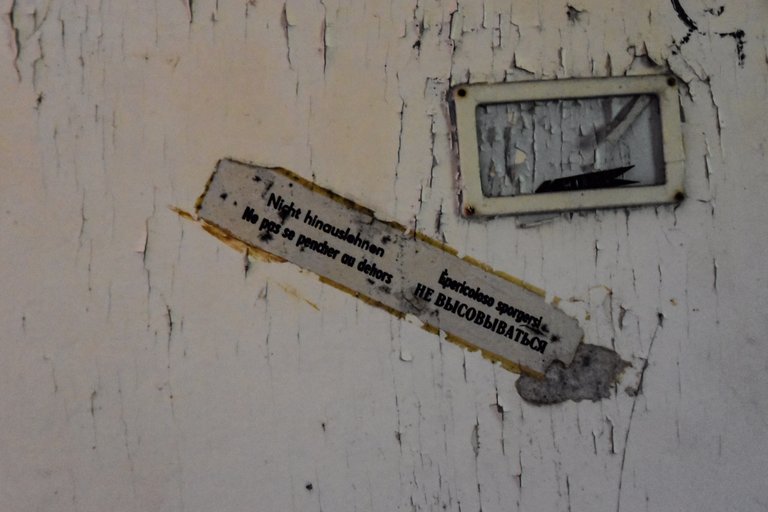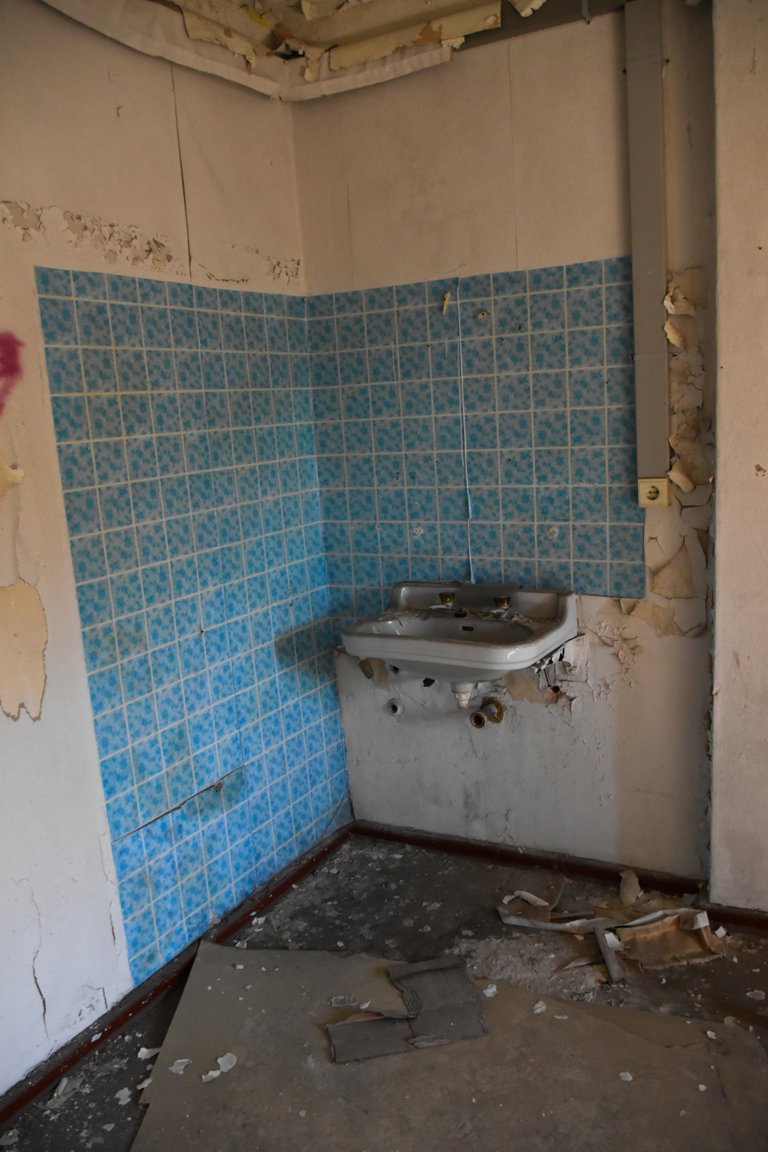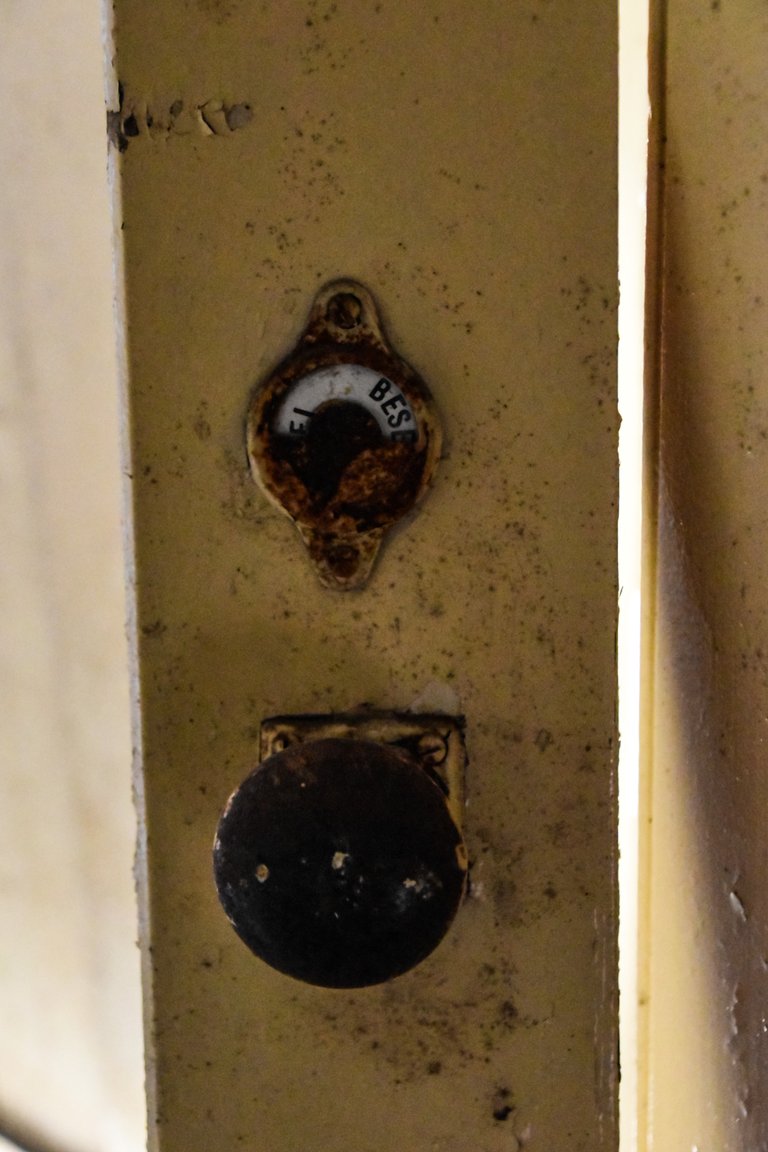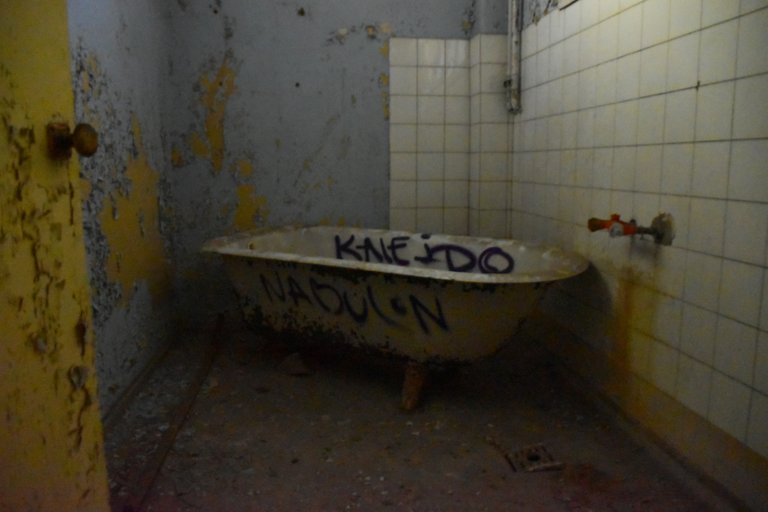 The attic, with the lift winding gear, an area for someone to relax whilst painting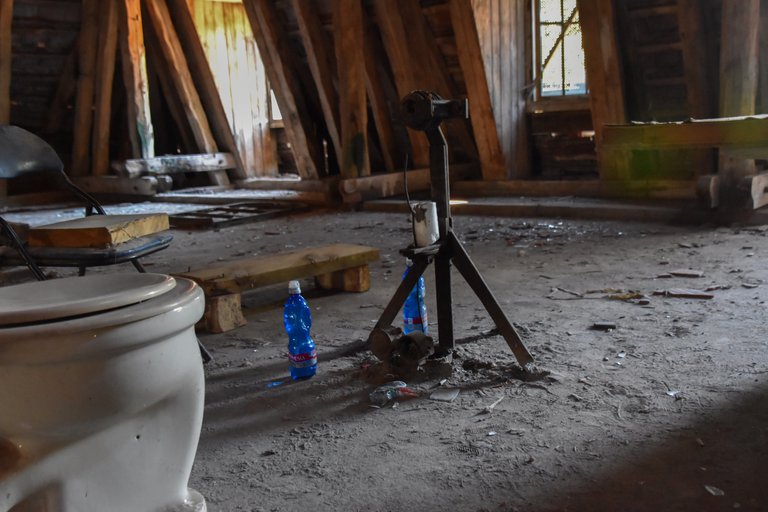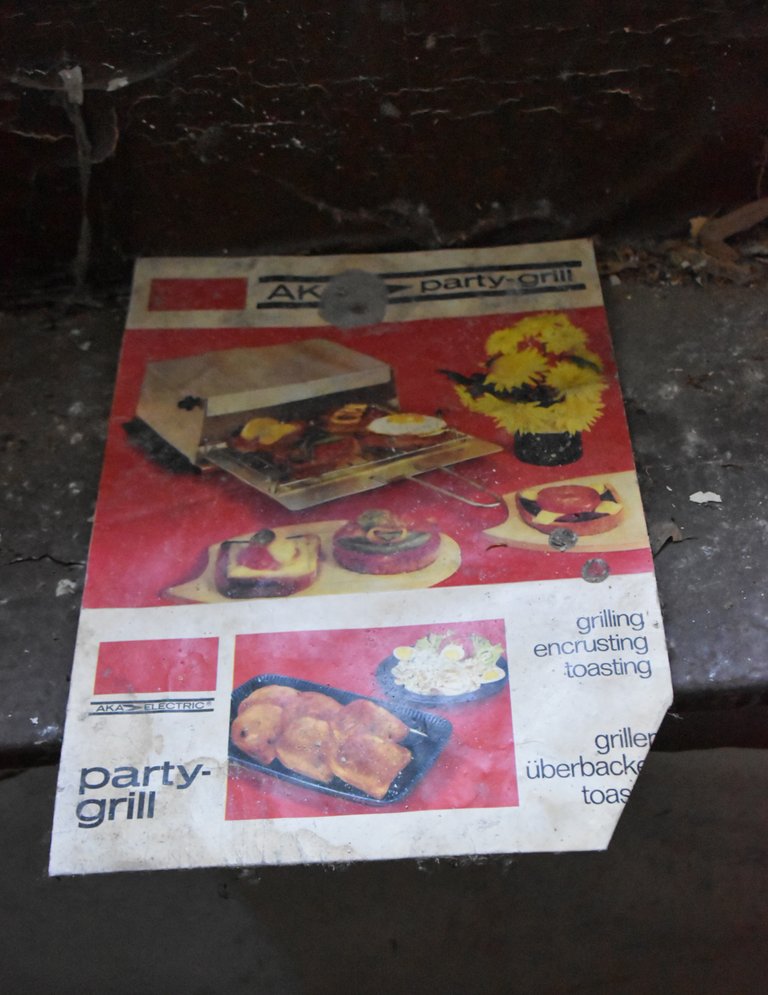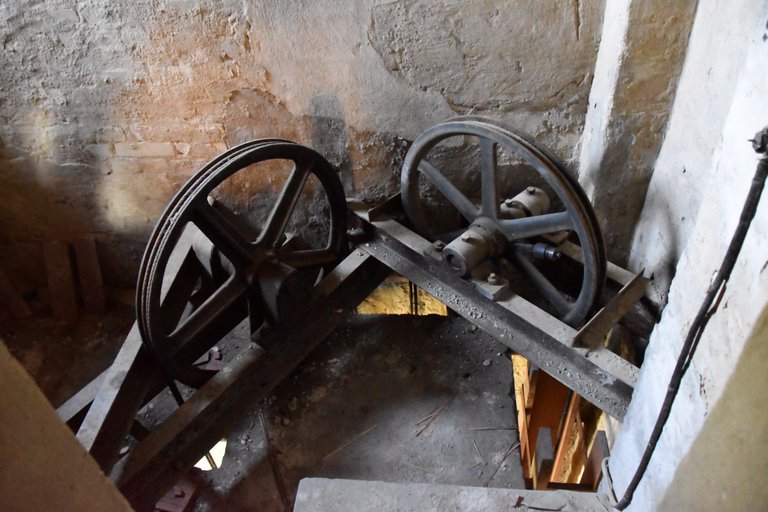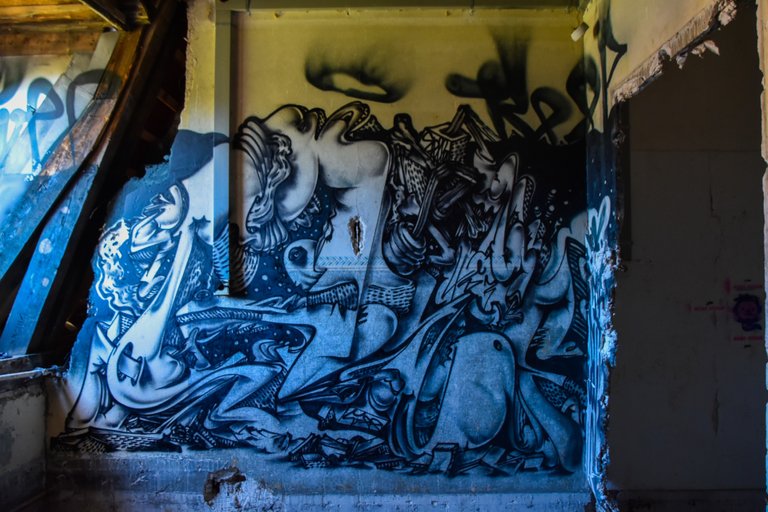 Coming down a different way I found this beauty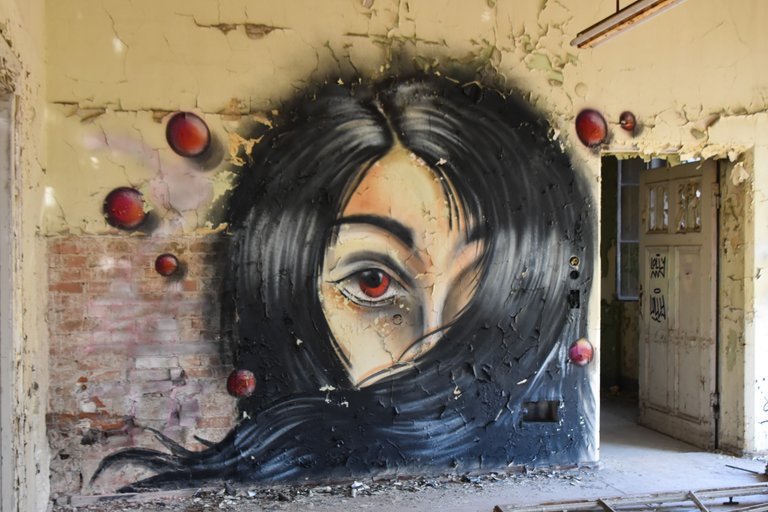 Beauty is in the eye of the beholder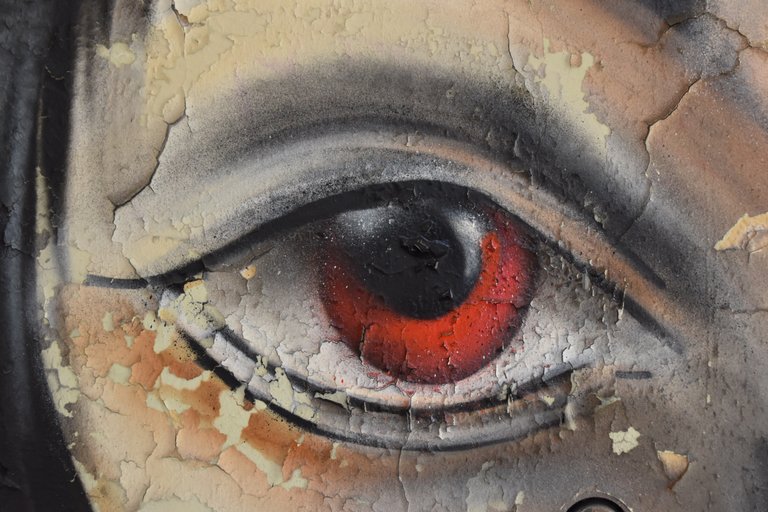 So that was a fantastic couple of hours, it was suggested that it was a cold unwelcoming place. Ok a murky dark past, but the suggestion that "I would feel the sensation' of spirits and that I should be accompanied on the visit. Well give me a break! I guess I am impervious to stupid suggestions.
Couple of years ago my daughter and I went on one of these paranormal nights at a supposed haunted hall near where we live. £20 each, to be led by a bunch of charlatans in the company of a bunch of assorted fruit loops who could sense things! Ffs why do spirits allegedly only manifest themselves in the pitch black? When the great unwashed can't see certain manipulations. My feed back on their FB page got me blocked 😂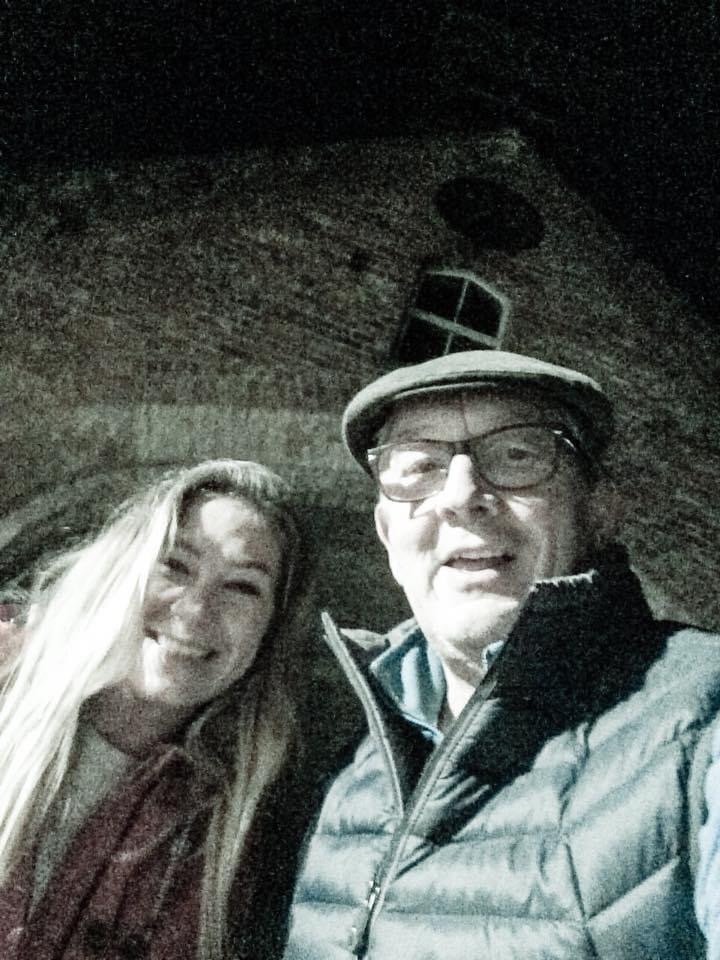 Sorry I do tend to go off on a tangent sometimes "fear the living; fight the dead'
Right off to that big white thing in the trees.