It was one of the warm spring days by the river. I would even say not by the river itself, by one of the most beautiful observation decks. Here you can see the bend of the Vologda River, the St. Sophia Cathedral and the Church of the Presentation of the Lord.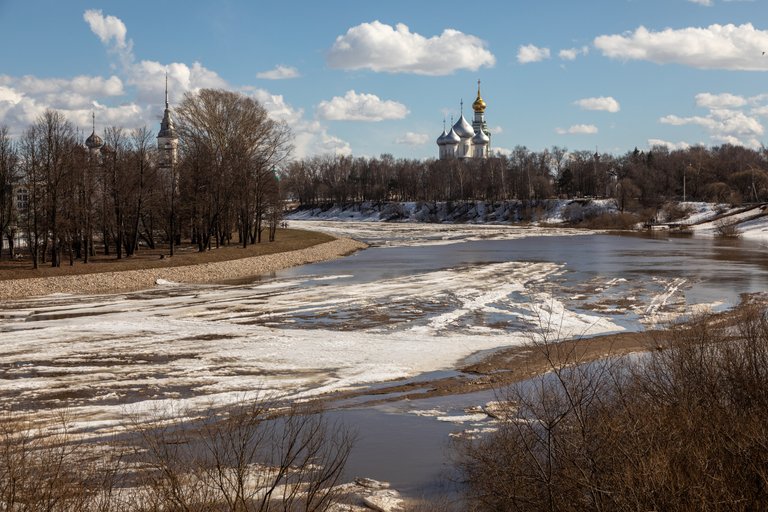 And if you look in the other direction, you can see microdistricts with elite housing. But there will still be a beautiful view of the bends of the river.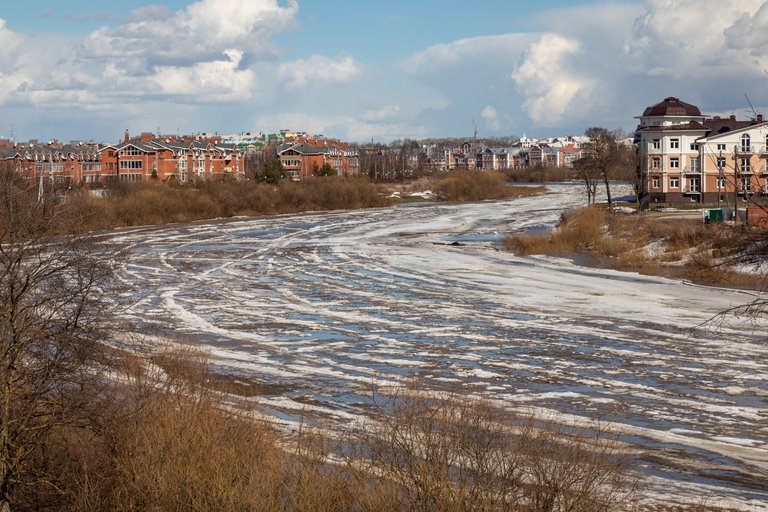 From here you can shoot sunrises and sunsets, moonrises and moonsets.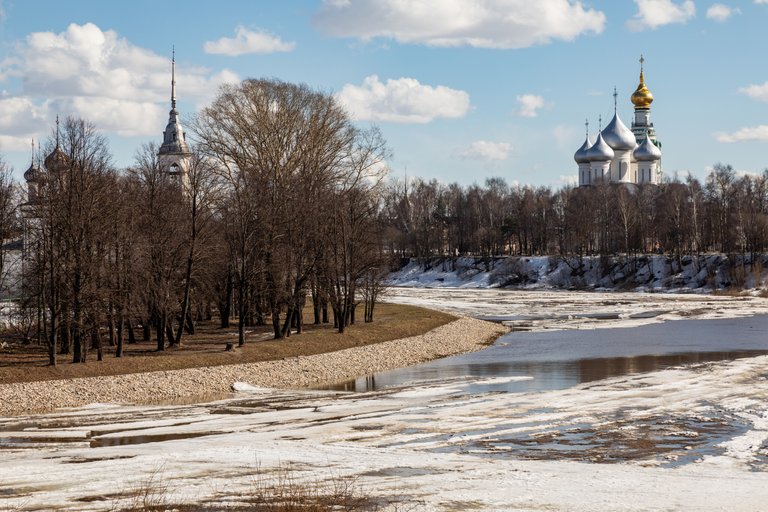 This places are called: Lazy deck and the memorial dedicated to the 800th anniversary of Vologda.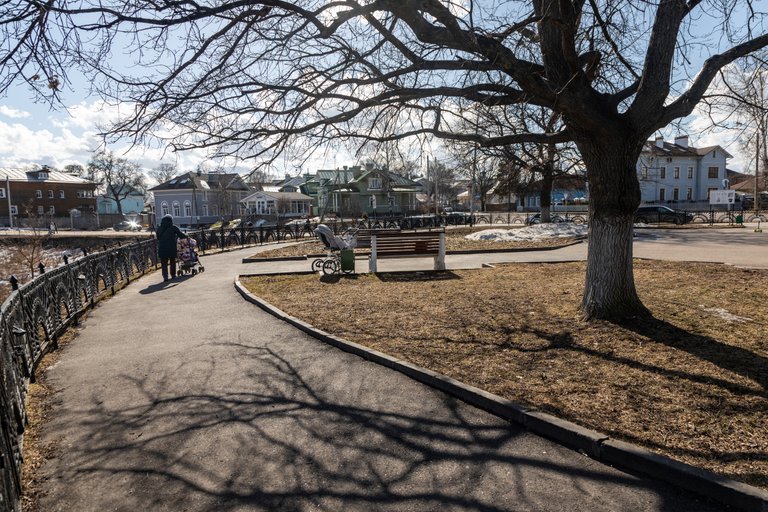 The monument stands on the site of the founding of the city.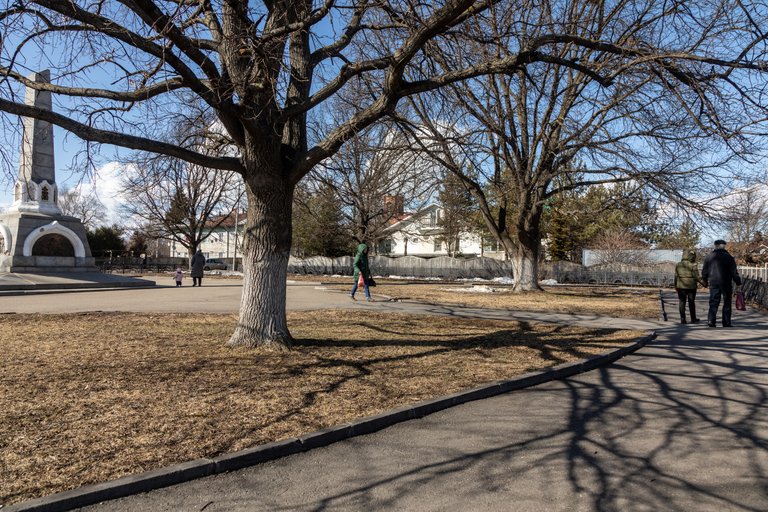 There are always people here at any time, because an amazing view opens from the site, which can be seen in the photo.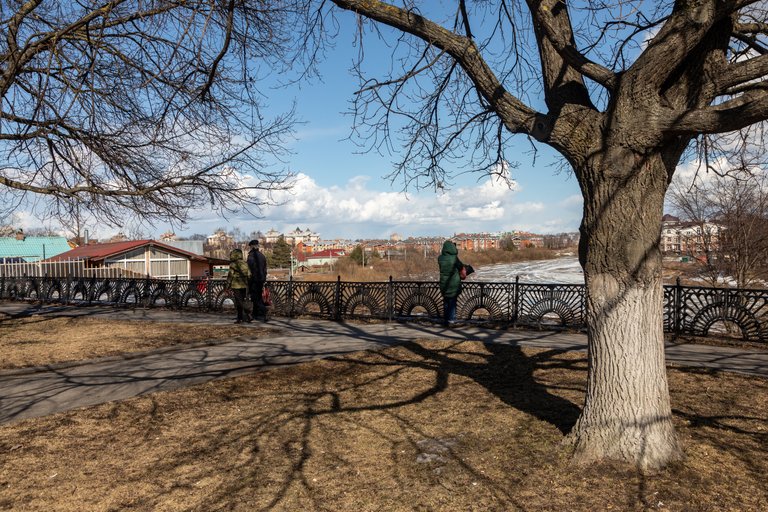 Now the state of nature and weather is almost the same as in these photos.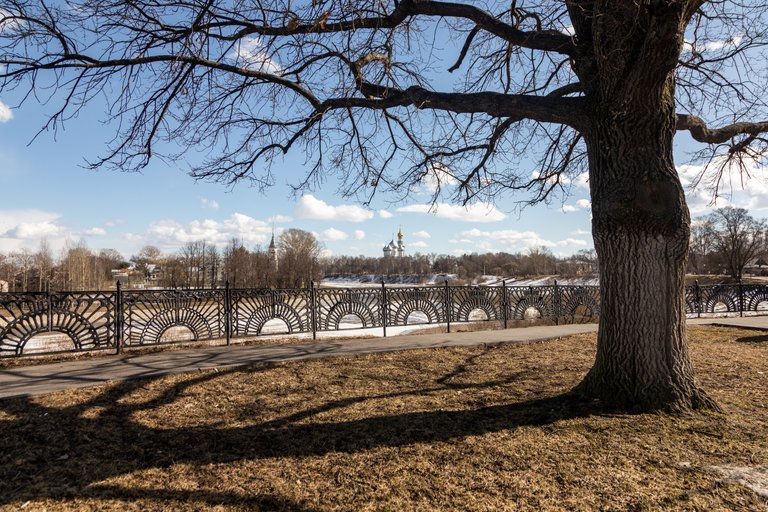 Only the Vologda River was free of ice long ago.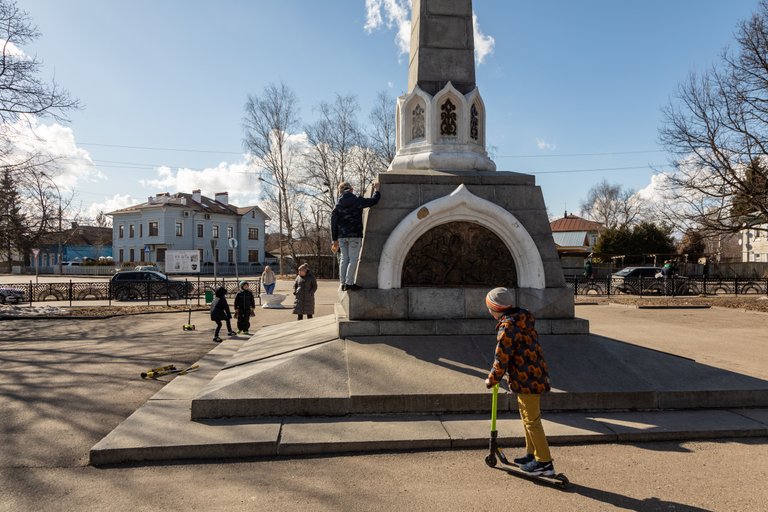 Even in such a small place, I was able to find a puddle and take a photo with reflection! I remembered how I used to have fun.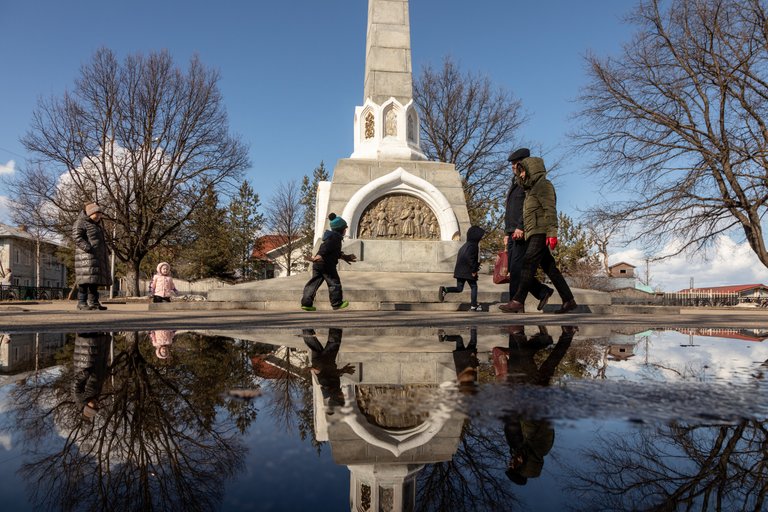 This viewpoint is called the Lazy Platform.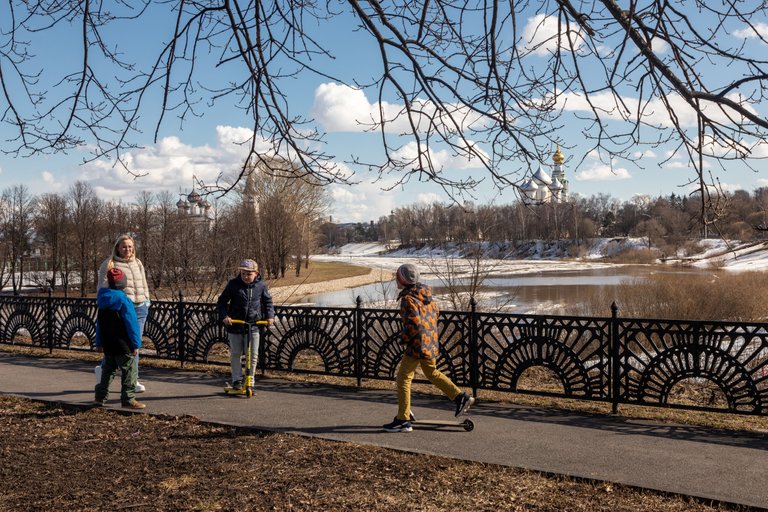 On this place until 1930 stood the Church of the Resurrection of Christ.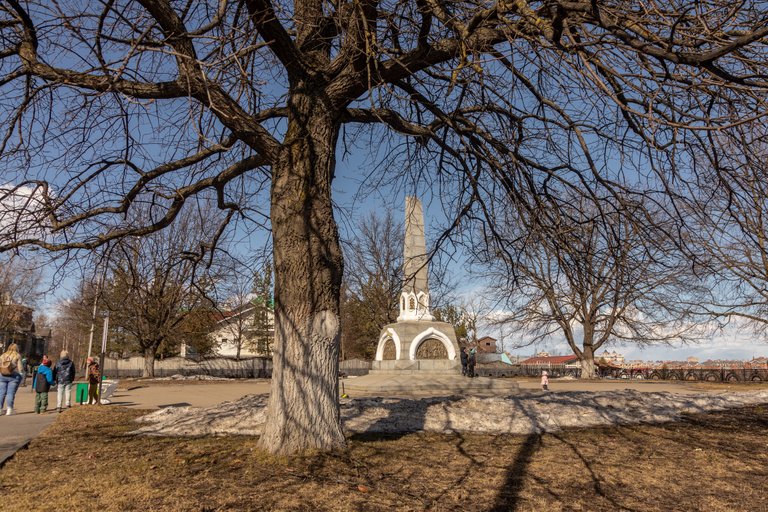 And the obelisk with bas-reliefs from polished northern granite, reflecting the main events of Vologda, was erected in 1959.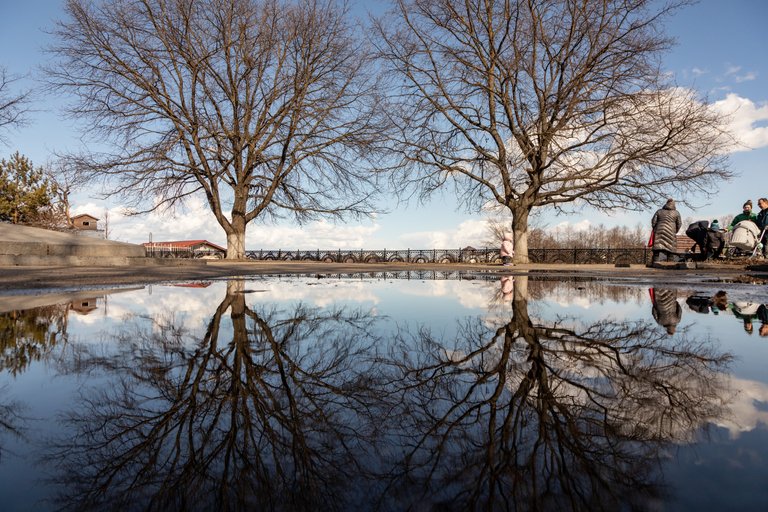 This is one of my favorite places in the city.