The snowy winter and sharp warming made themselves felt: there were a lot of flooded areas. Fryazinovsky Park in Vologda was also affected by the spring flood.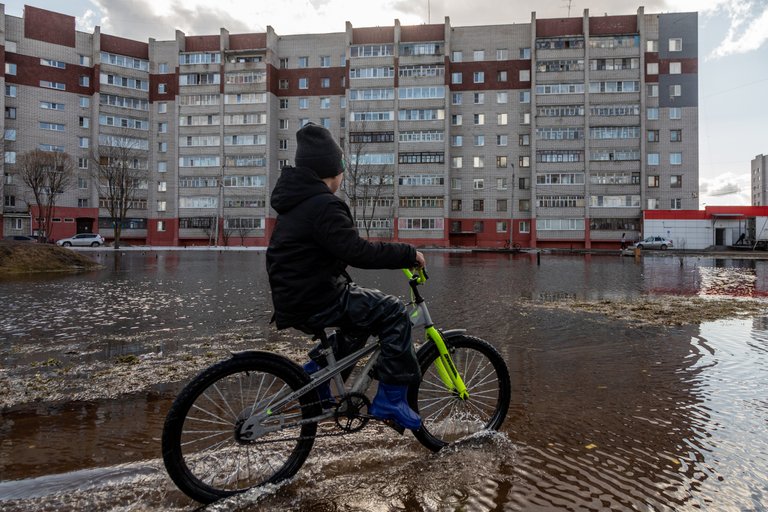 This microdistrict, one might say, has not yet been fully explored by me. It was the first time I was in Fryazinovsky Park, and in such a way.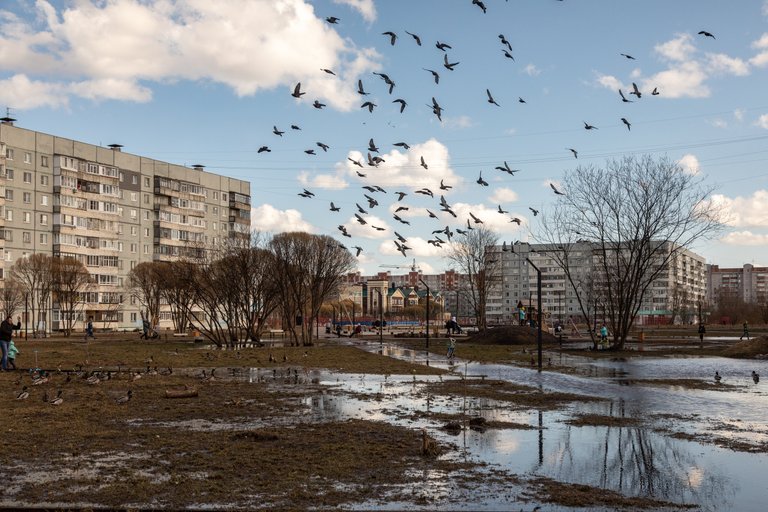 But it has long been clear to everyone that I like everything that others do not like.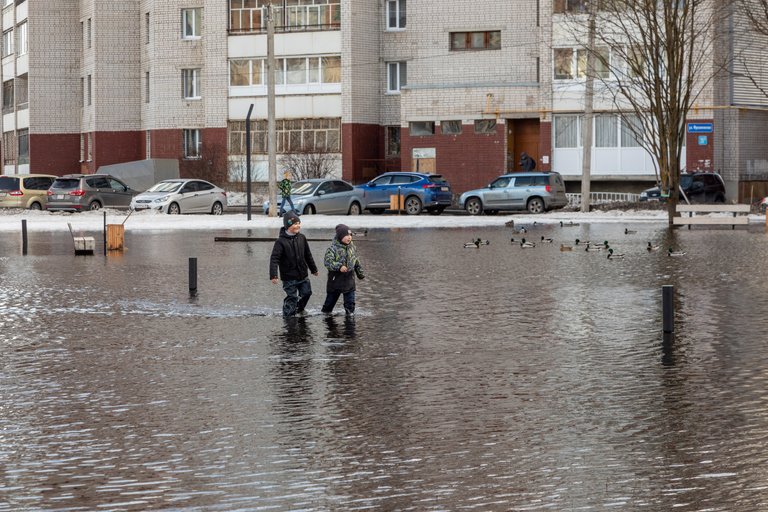 Therefore, because of such a flood, I fell in love with this park.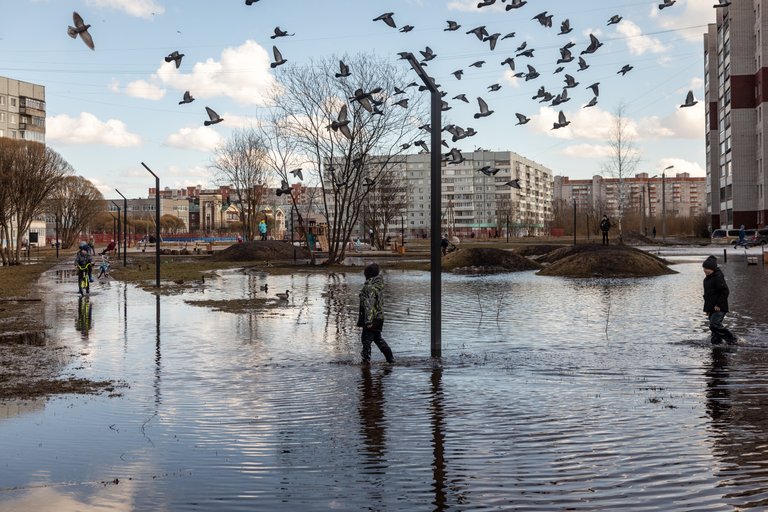 It is full of plots with children wandering in the water; with cyclists riding on the water; with ducks swimming in the water, etc.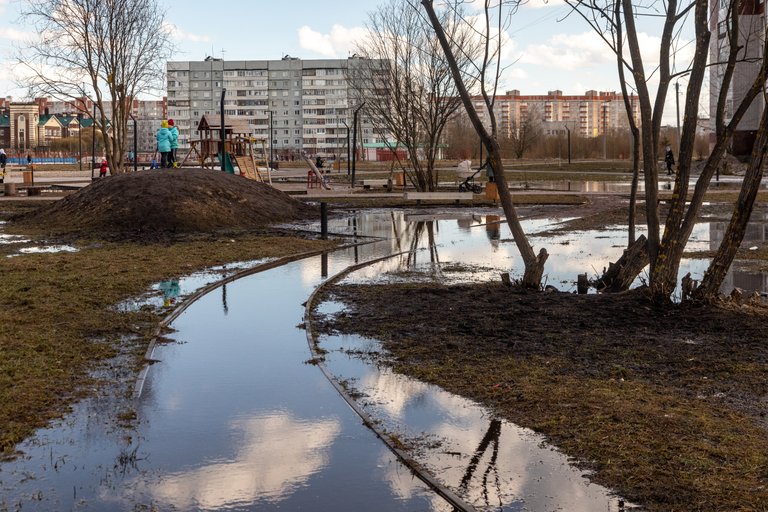 The flooded area among the high-rise buildings looks even more impressive.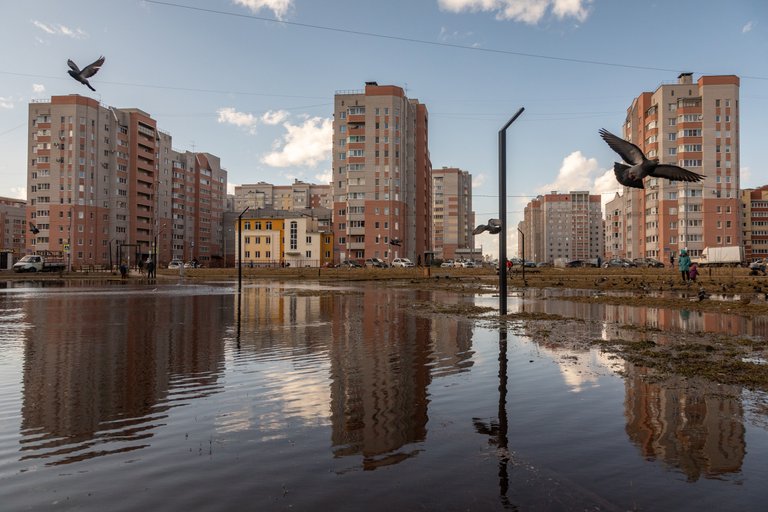 Reflections are the very first thing to shoot when entering a flooded park.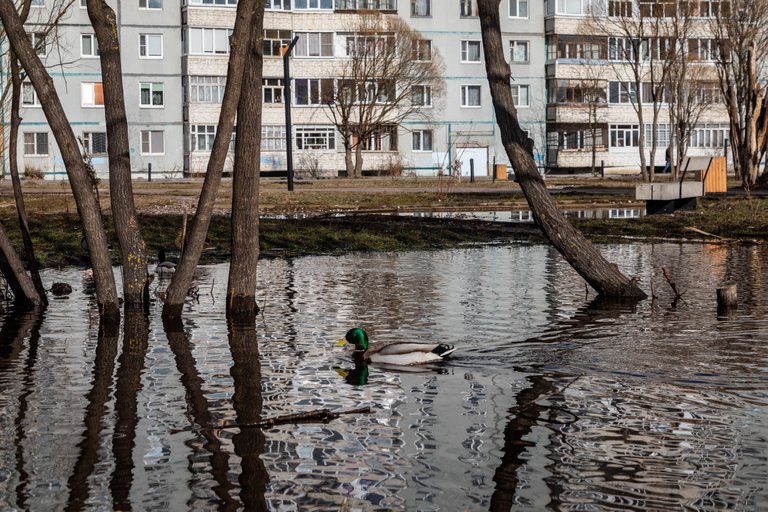 In principle, nothing terrible or special happened, because, according to local residents, flooding occurs almost every year.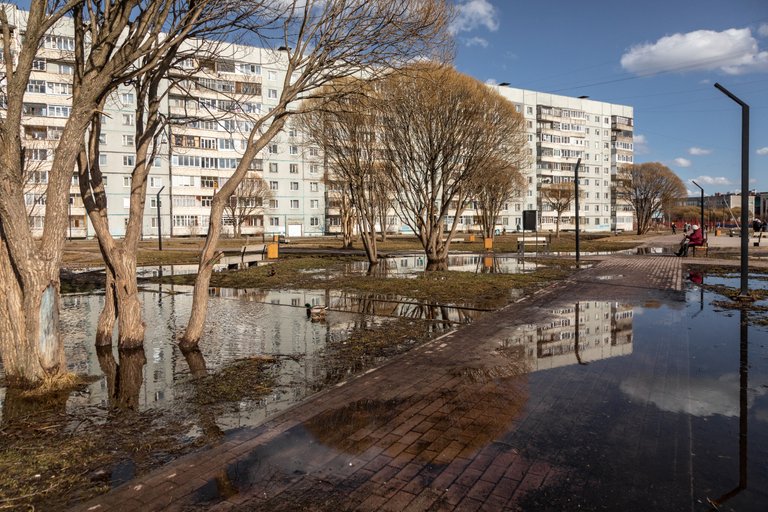 And the utilities pumped out water very quickly.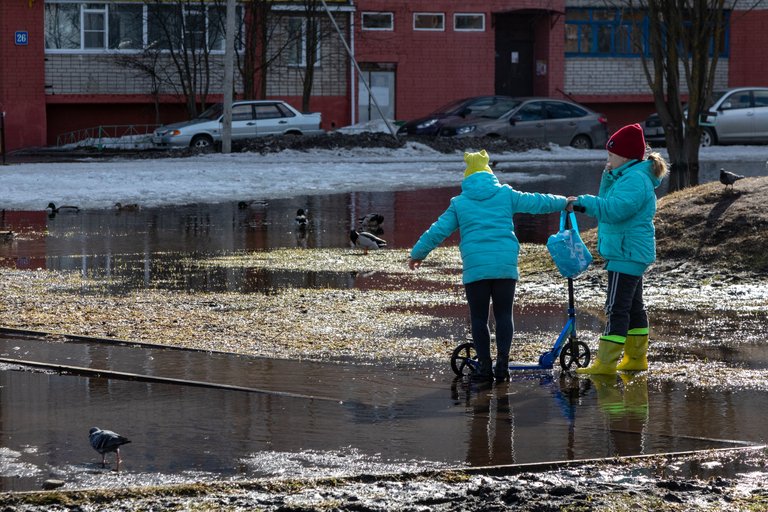 Just where and when it will be possible to make more such shots with trees in the water against the background of stone residential quarters?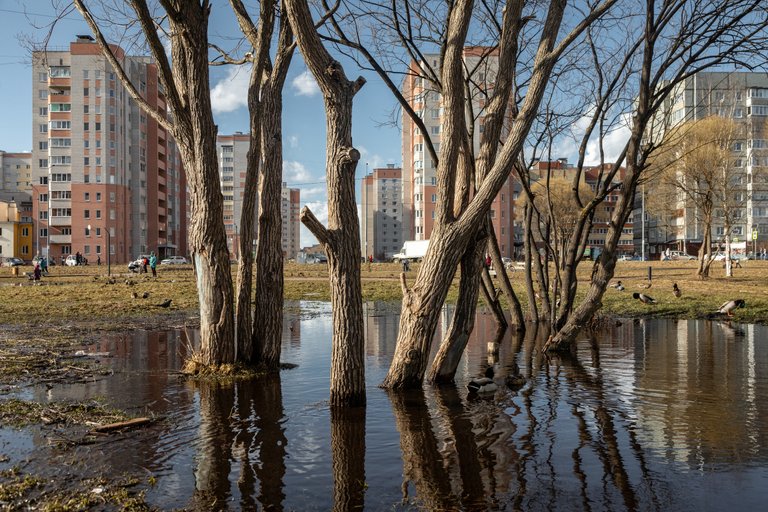 Well, how can you live without such beauty and not love the flood?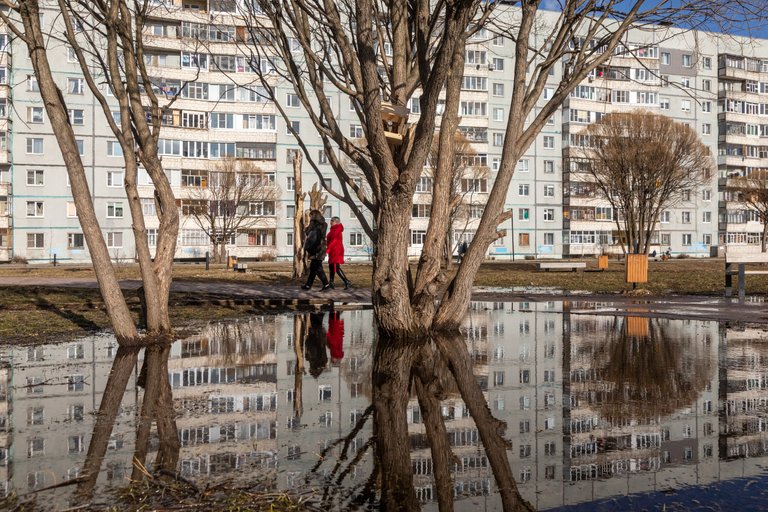 Continuation will be in the next part...