If you are interested in other colors in the pictures, besides blue, then you need to move to the city center or to any other place where there is the least amount of snow. Spring is also puddles and reflections in them. You need to use this reception too.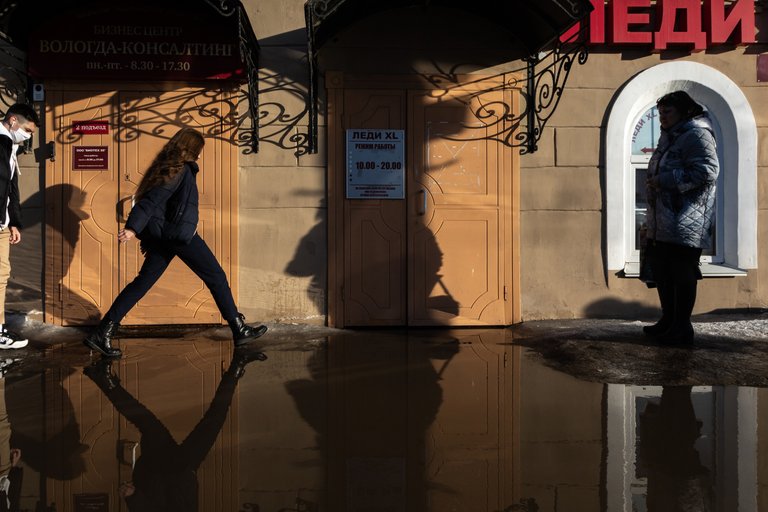 In general, while there is no foliage on the trees, you need to have time to capture as many stories as possible on different topics.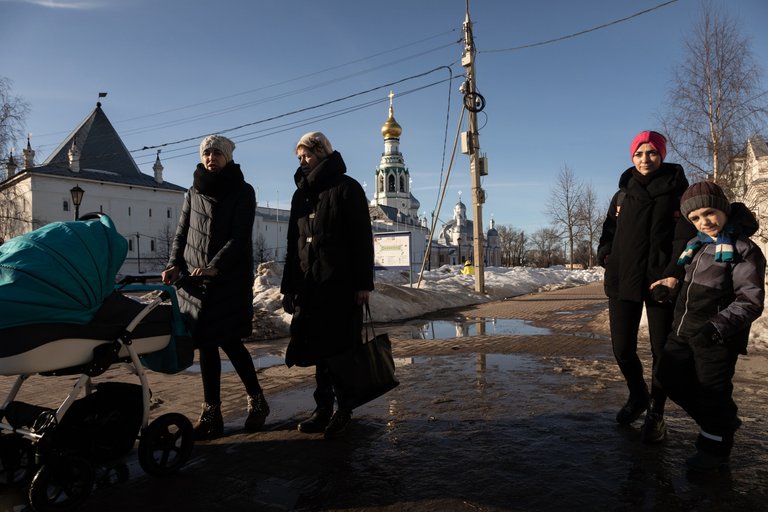 Street photography works best in sunny weather - harsh shadows give a good point of black.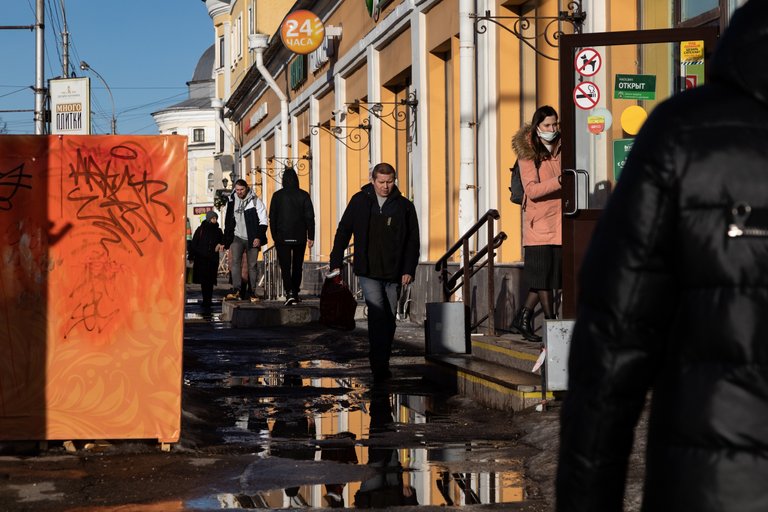 And the blue sky contrasts well with any other color.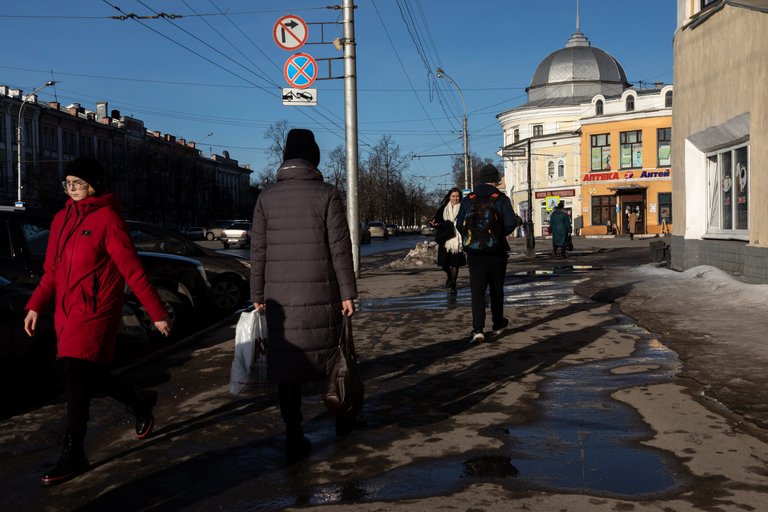 But street photography is about life on the street, not about color.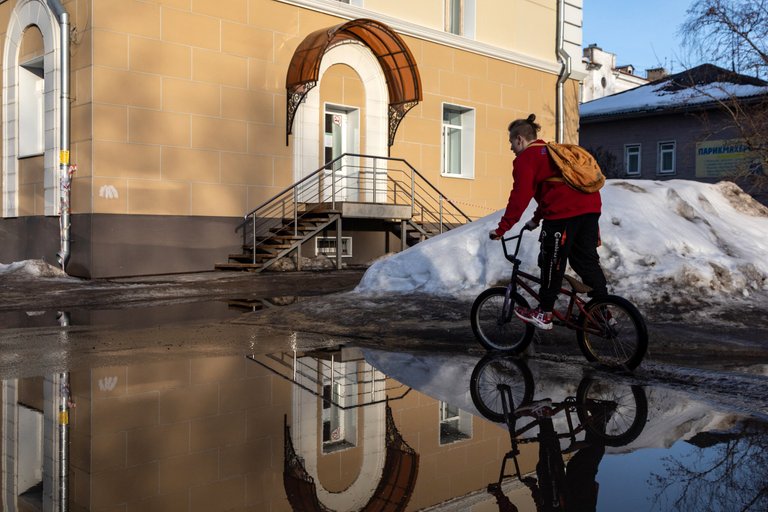 Although for me specifically, photography is primarily the physics of light and color.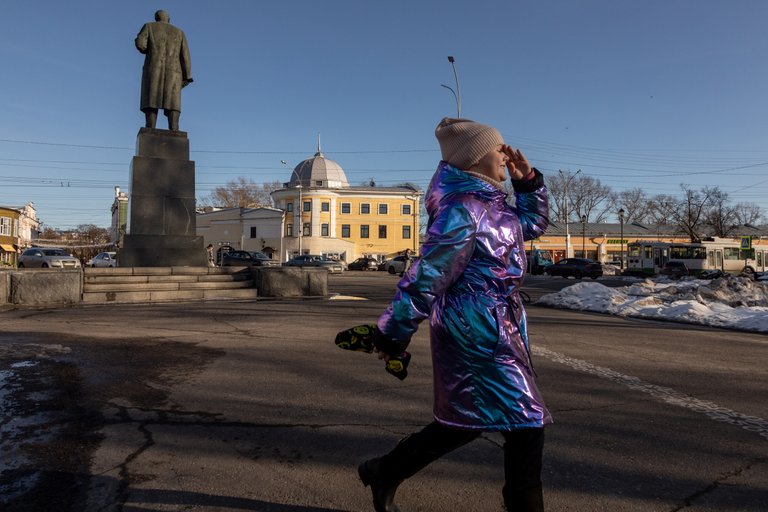 And only then metaphysics.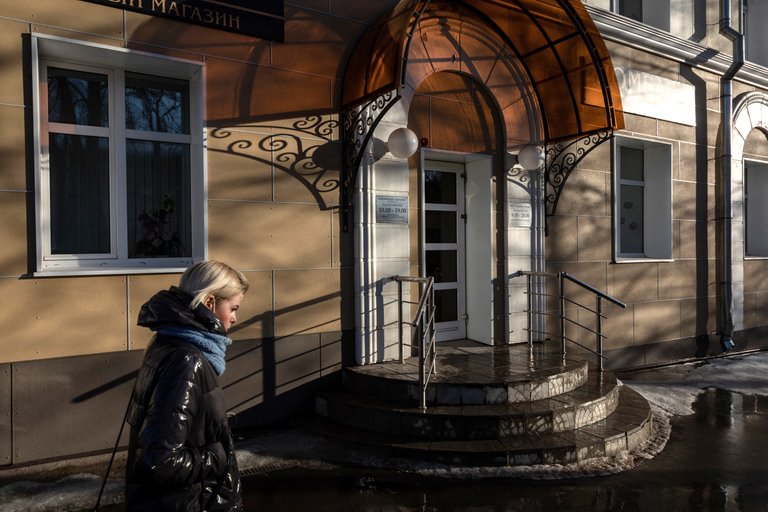 That is, the picture must first of all contain physical elements: composition, color, light, geometry, etc., and only then convey some sensations and memories.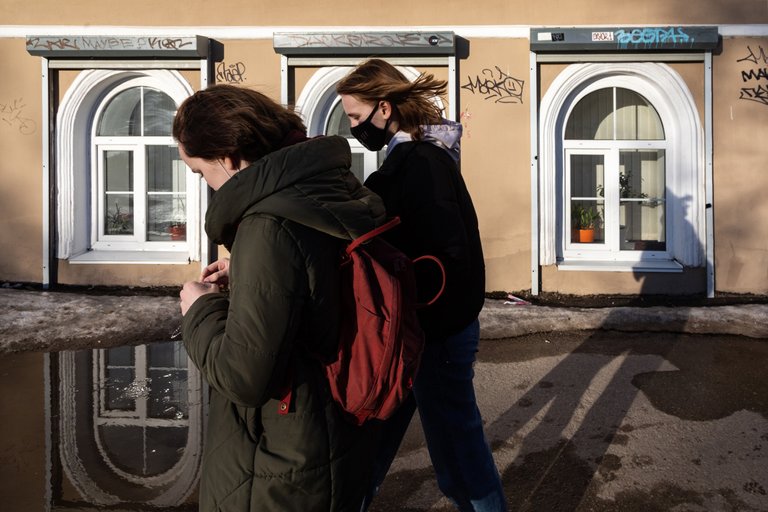 It means that any picture should be not only for yourself, but also for others.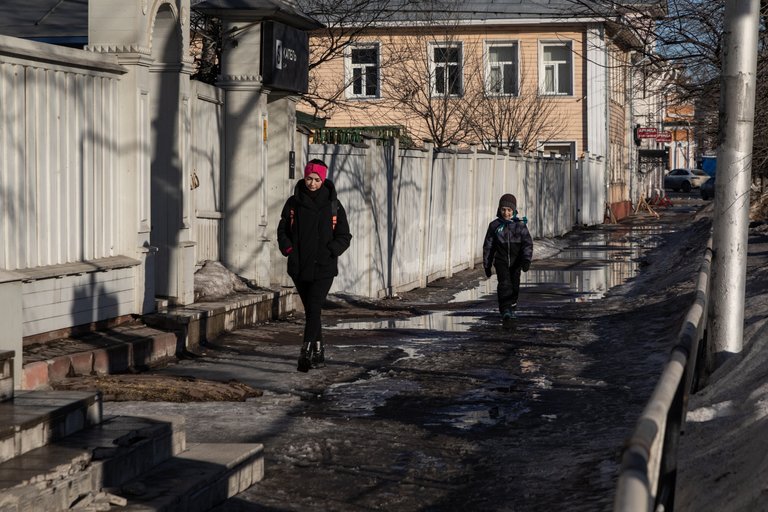 If I snap pictures just for myself, then only I will like it, but the viewer may not like it.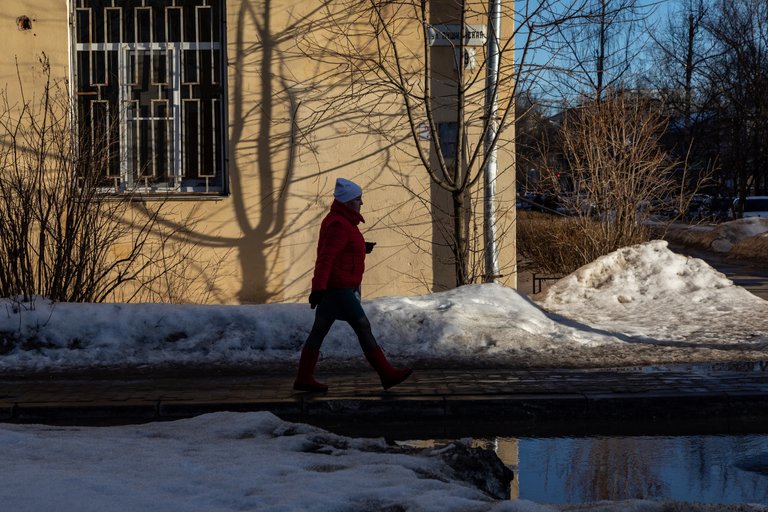 Physics was created for this purpose, so that with a certain combination of different components of the picture, you would have any sensations.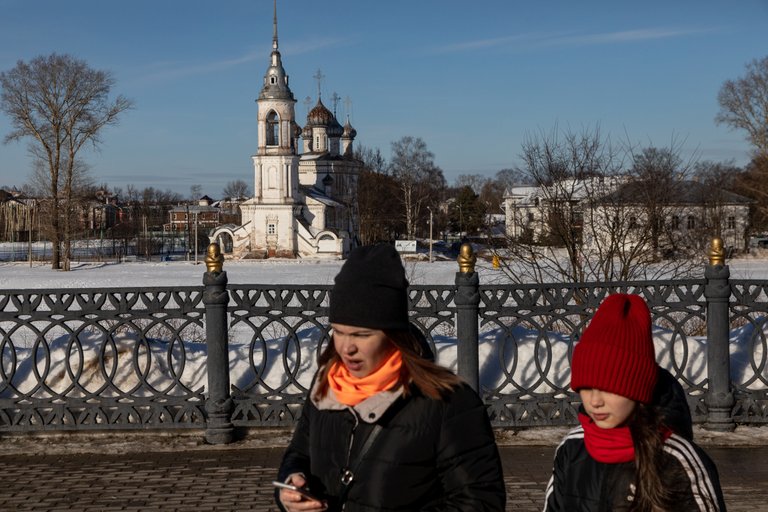 And photographers differ in that some know how to use these components, while others do not.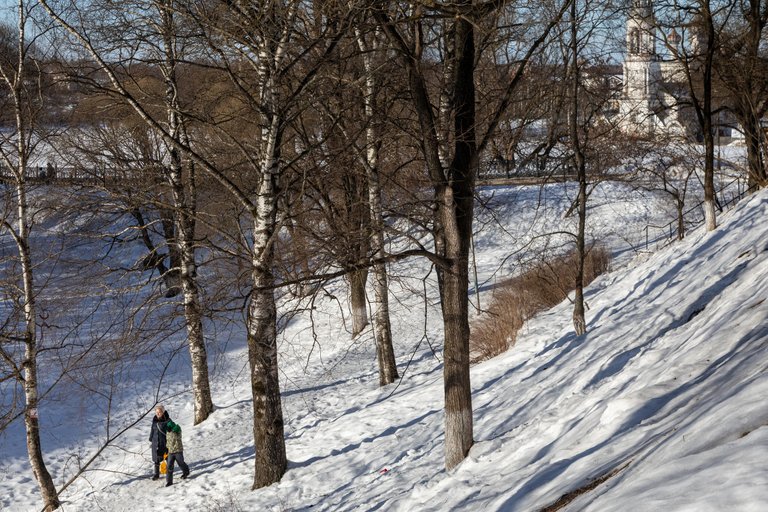 And the set of ingredients can affect everyone in different ways. It already depends on the diversity of people.